Deliciously moist apple cake with brown sugar-pecan topping. Perfect for breakfast, dessert, or an afternoon snack!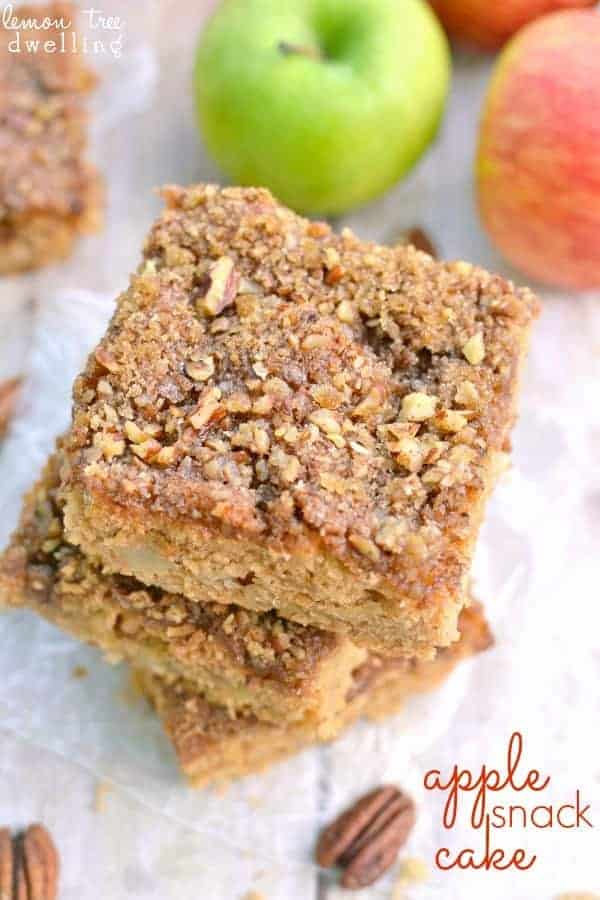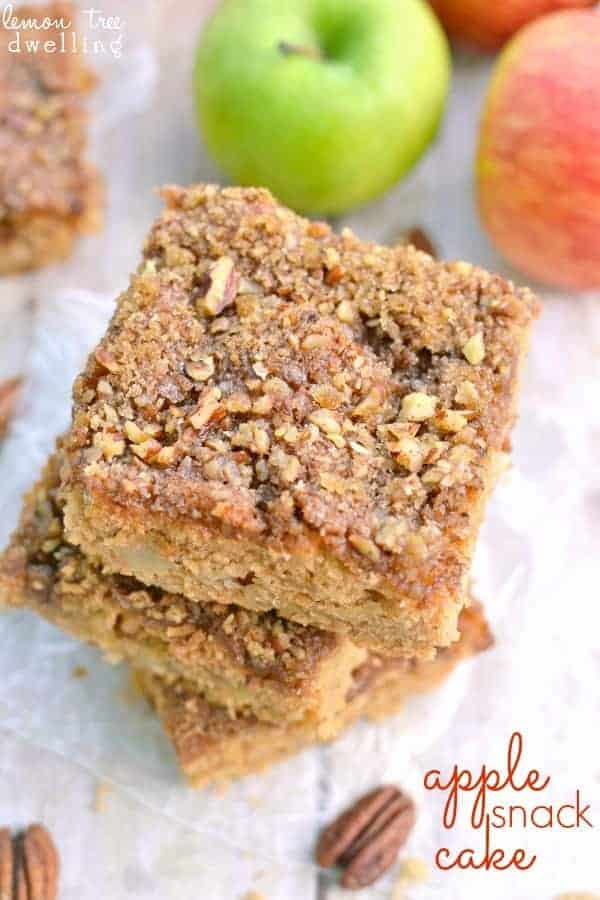 Good morning, friends! How is your week going?? I have been spending all my extra time this week getting ready for a very important birthday! Greta turns 6 tomorrow!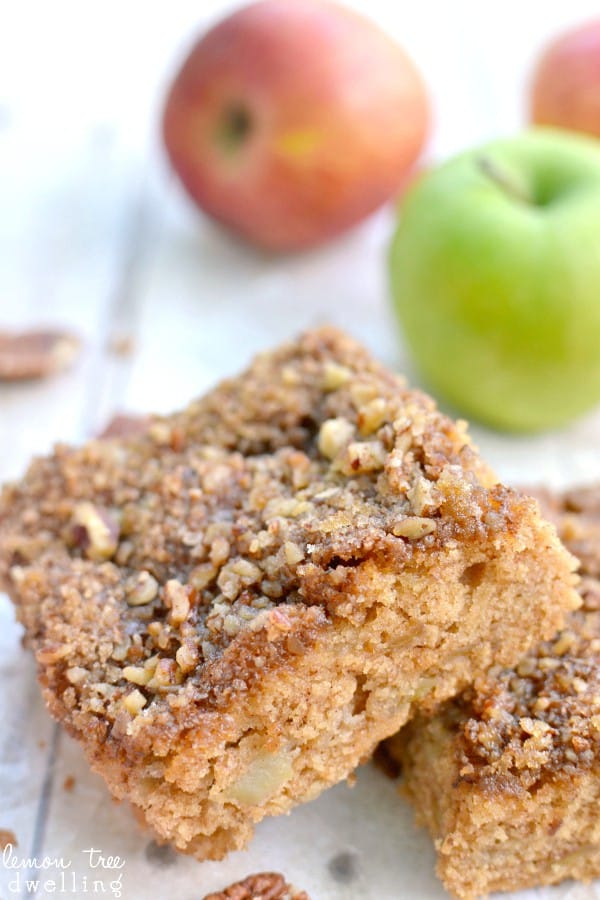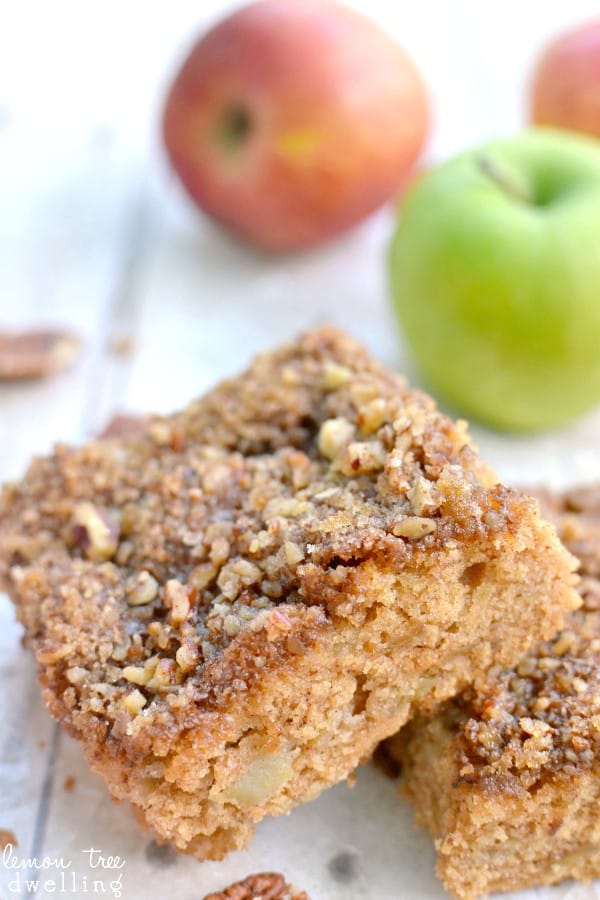 It's crazy….and I know I say this all the time….but time flies! Just the other day I saw her from behind and thought she was Ellia…..because it feels like she went from 4 to 6 in the blink of an eye! (And I still can't believe Ellia is 8….)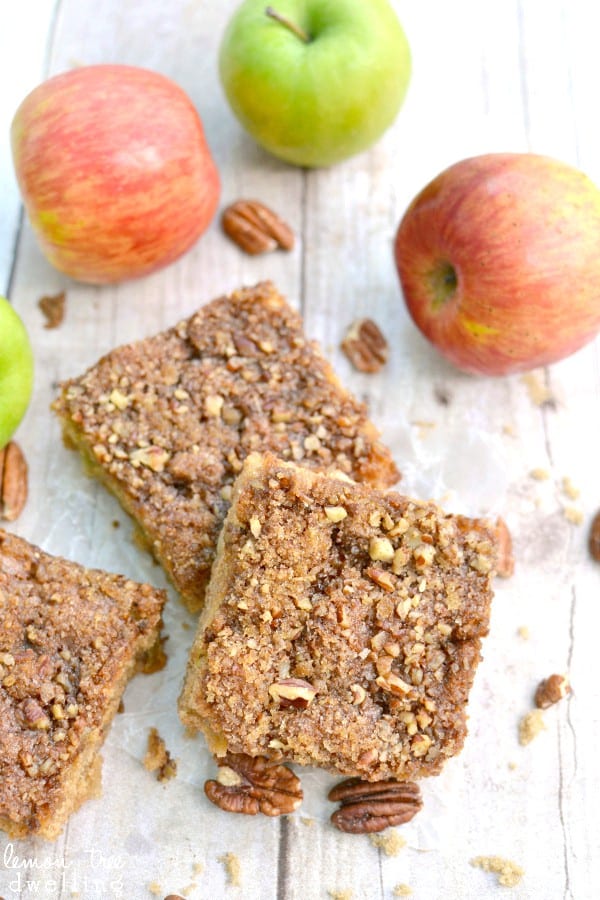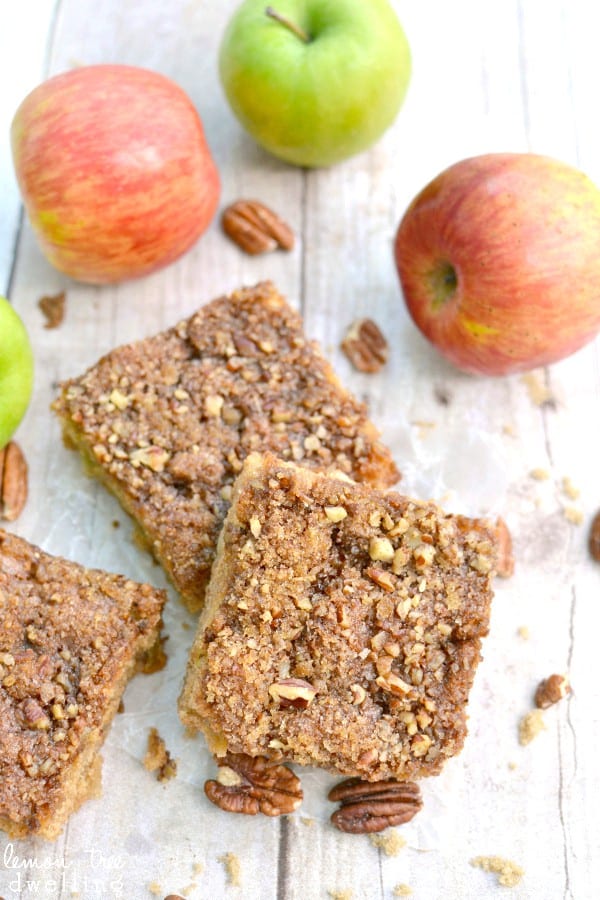 This year she will be starting 1st grade, playing soccer, taking piano lessons, losing more teeth, and (hopefully) mastering her reading skills. I am so excited to see the new friends she will make and to watch her little personality continue to emerge. She never ceases to surprise me, that Greta….and her birthday celebration is a good example!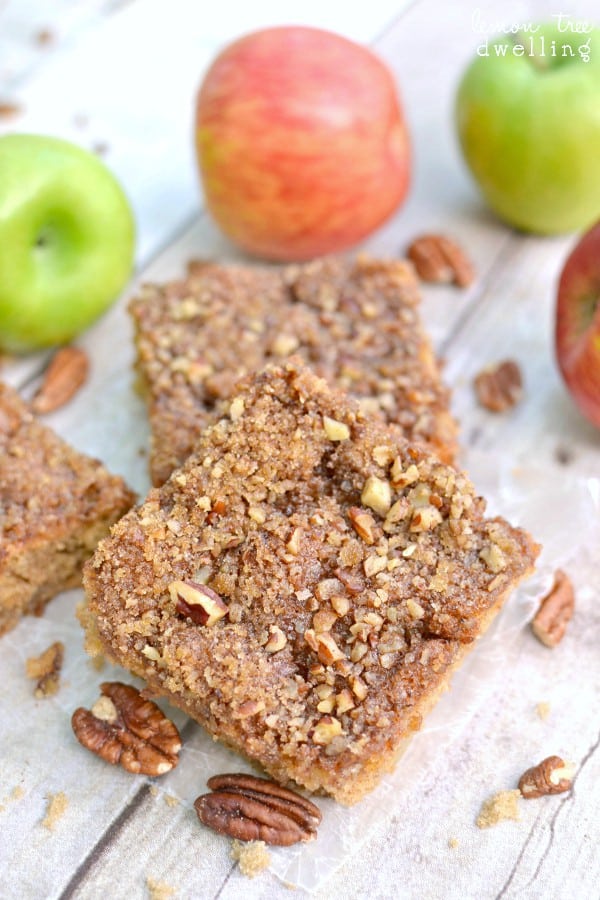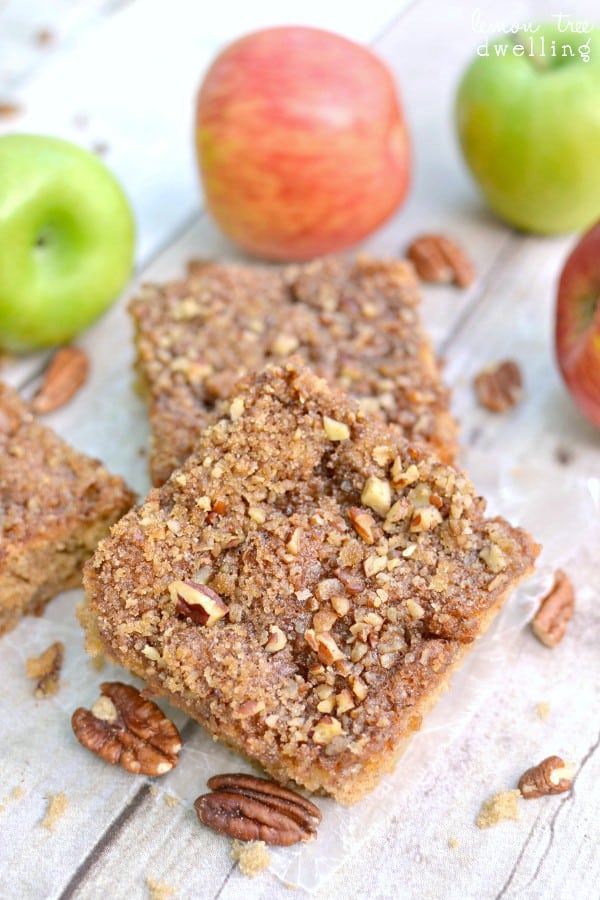 It's tradition in our family that you can have a "friend" birthday party after you finish kindergarten…..and I completely expected Greta to be over the moon excited to celebrate with her friends! But when I brought it up to her, she thought for a while and then told me she'd really rather just celebrate with our family. Because family is best.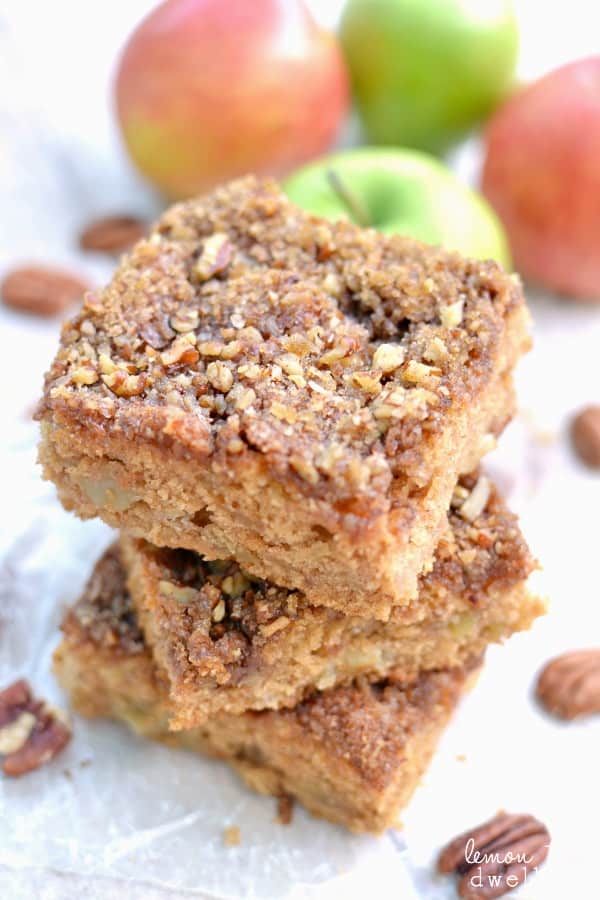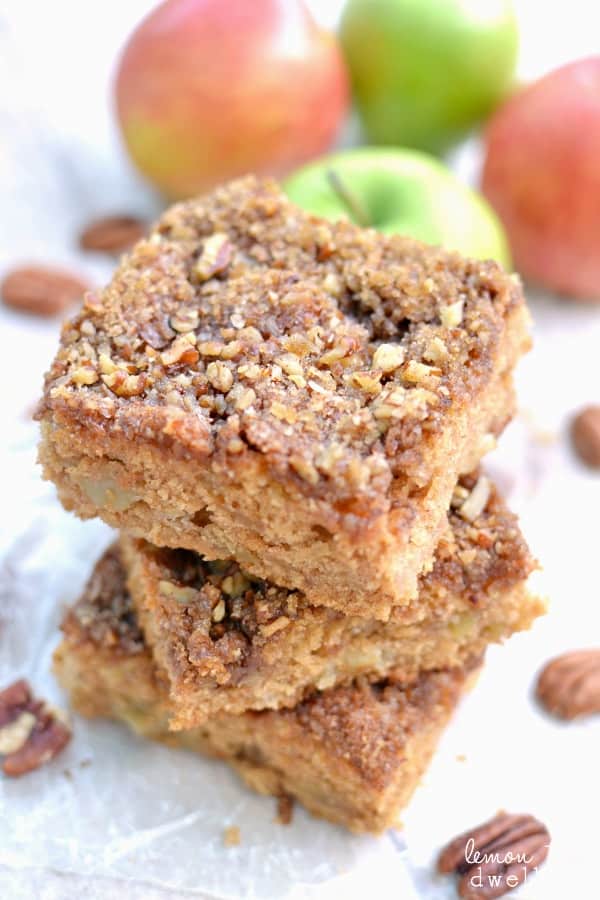 I have to admit – as much as I agree with her, I was shocked! Maybe it's because of Ellia's EXTREME interest in friends….but I never expected her to bypass a party with friends in favor of spending time with family. But she's right – family IS best. And good things come out of spending time together.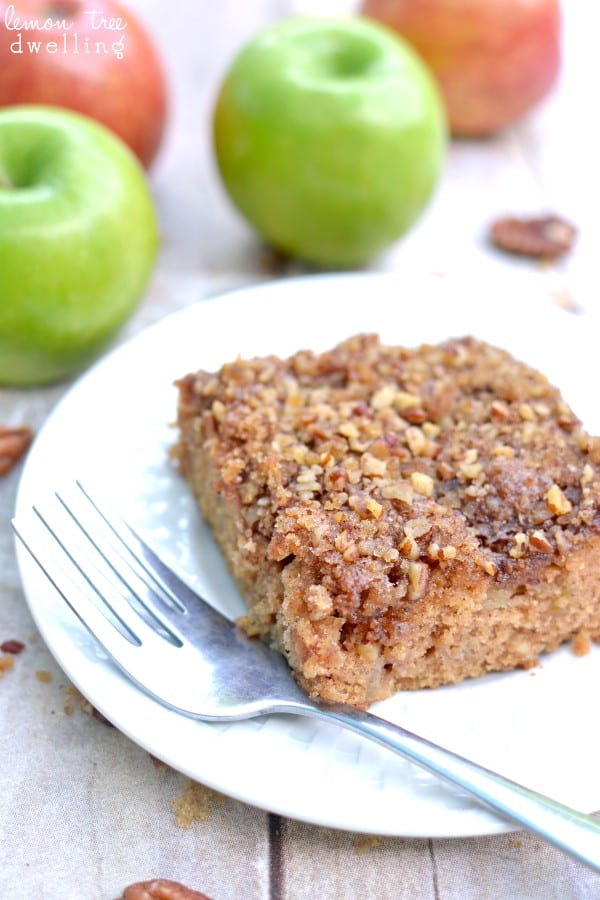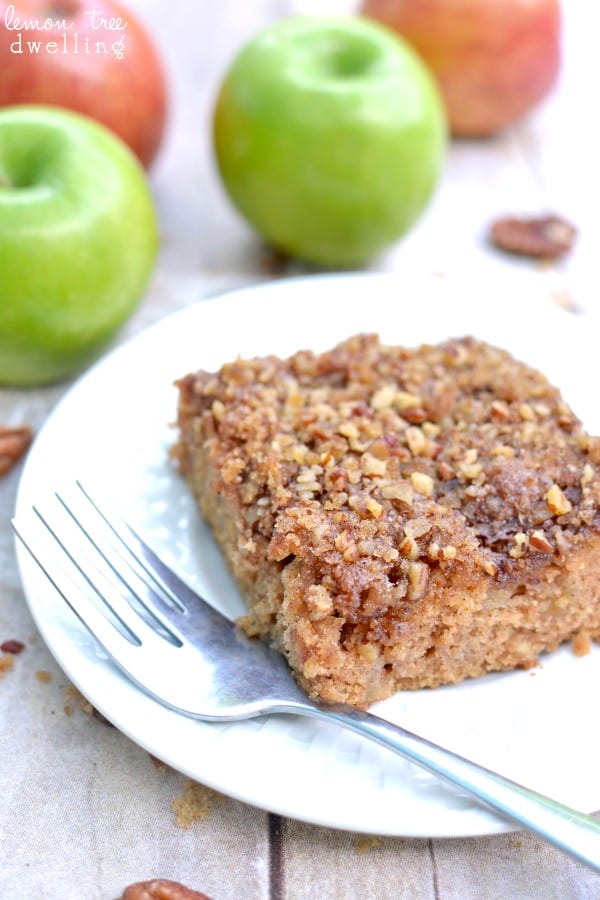 This Apple Snack Cake is one of the good things that came out of spending time with my family growing up. It's one of those desserts that brings you right back……to celebrations, good times, and happy memories. Which is exactly what I hope to create for our kids! Happy Birthday Eve to our sweet Greta…..can't wait to celebrate your birthday with our family.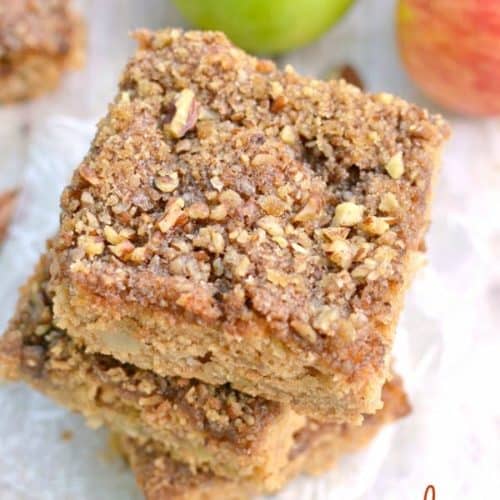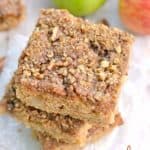 Apple Snack Cake
Ingredients
1/2

c.

butter

softened

3/4

c.

sugar

1/2

tsp.

salt

1

tsp.

cinnamon

1

tsp.

vanilla

1

c.

sour milk

I added a small amount of lemon juice to 1 c. milk

2

c.

flour

1

tsp.

baking soda

2

c.

chopped apples

I used 3 different types

For topping:

1/2

c.

brown sugar

1/2

tsp.

cinnamon

1/2

c.

chopped pecans
Instructions
Combine flour and baking soda; set aside.

In a separate bowl, cream butter and sugar.

Add salt, cinnamon, and vanilla.

Add sour milk alternately with flour and baking soda mixture.

Stir in apples.

Pour batter in greased 9x13 inch pan.

Combine topping ingredients and sprinkle evenly over cake batter.

Bake at 350 degrees for 45 minutes.


Be sure to check out another one of my favorite cake recipes – Grandma's Banana Cake!