White Chocolate Peppermint Mocha Haystacks give a holiday makeover to an old classic treat! Christmas treats have never been more worth it than with this 4 ingredient recipe!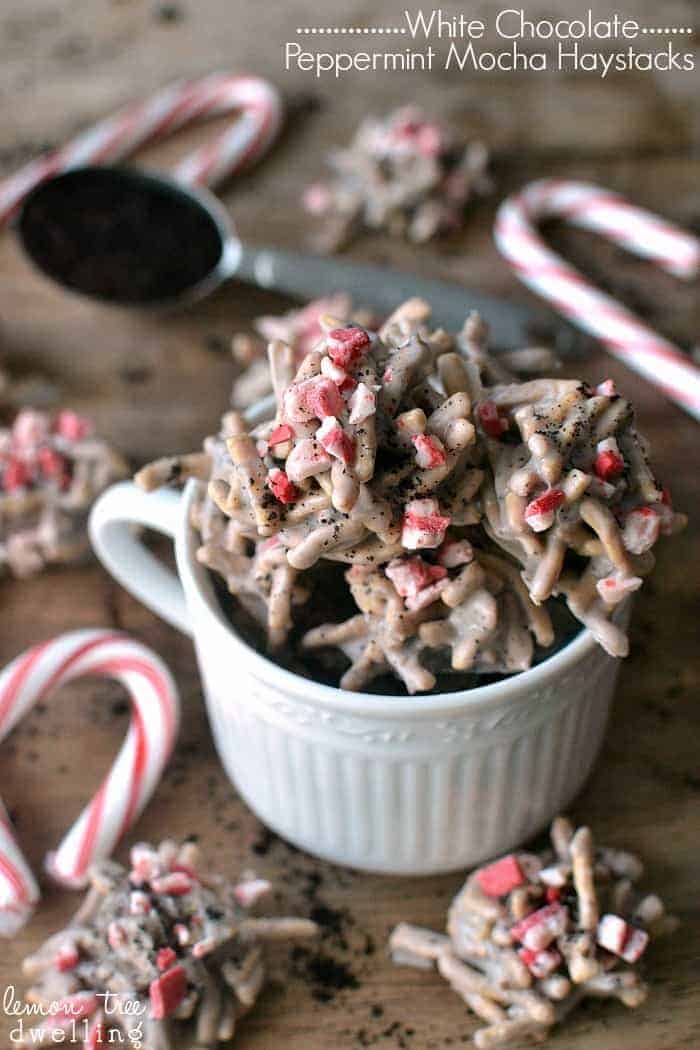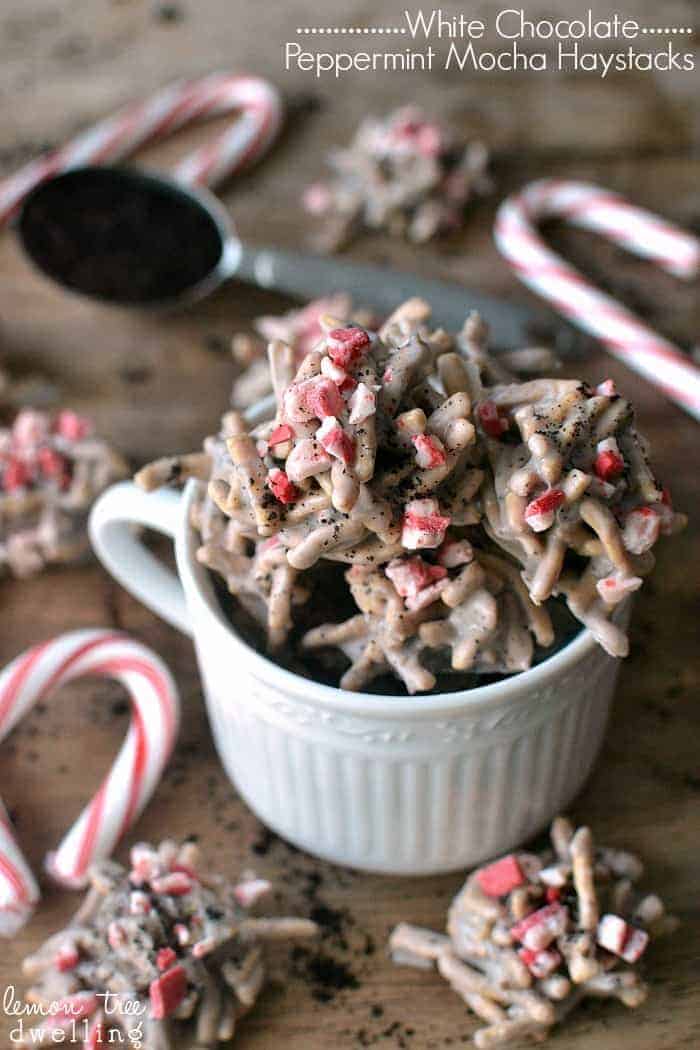 So. We have a Christmas tree. Woo hoo! Sure, it may be bare….and it may stay that way for a few more days…..but we have a Christmas tree! A real one, nonetheless. Which is important, considering the fact that Christmas is somehow just 3 short weeks away…….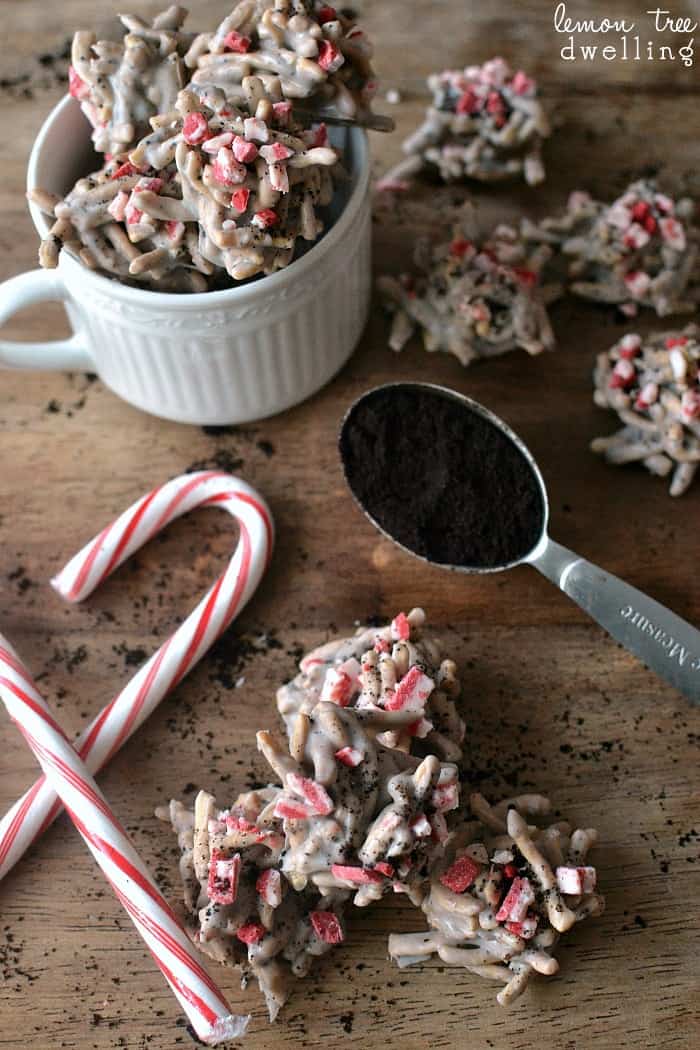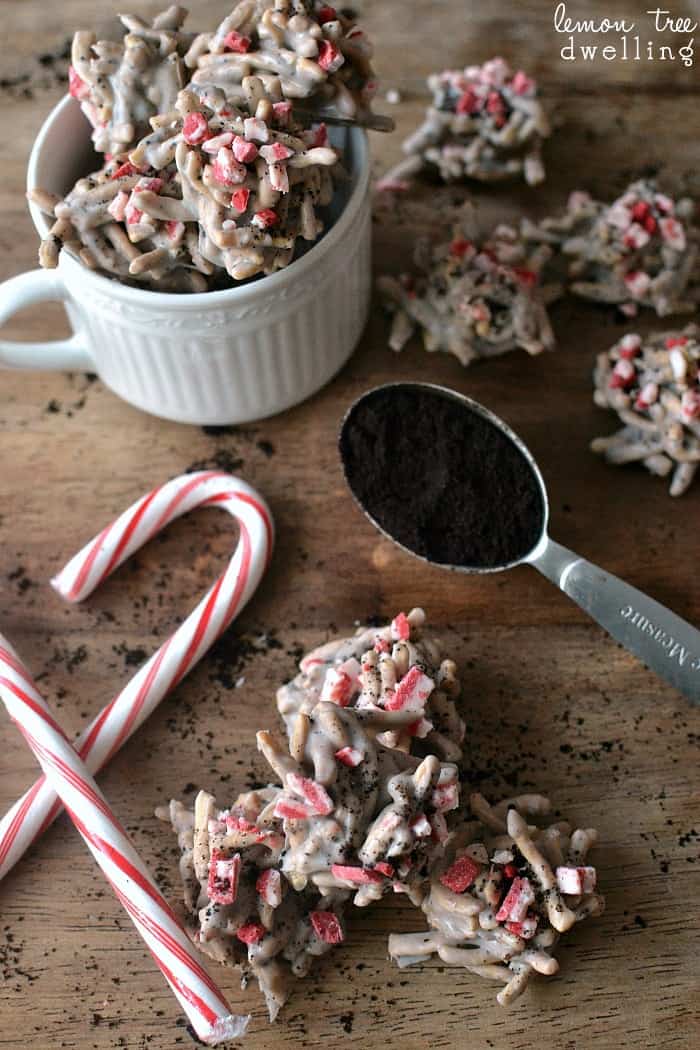 Is it just me, or did it completely sneak up on us this year?? I feel like Halloween was just last week and Thanksgiving was just yesterday……I guess life with 4 kids means you are prone to losing track of time. Or something. Because I am NOT ready for this!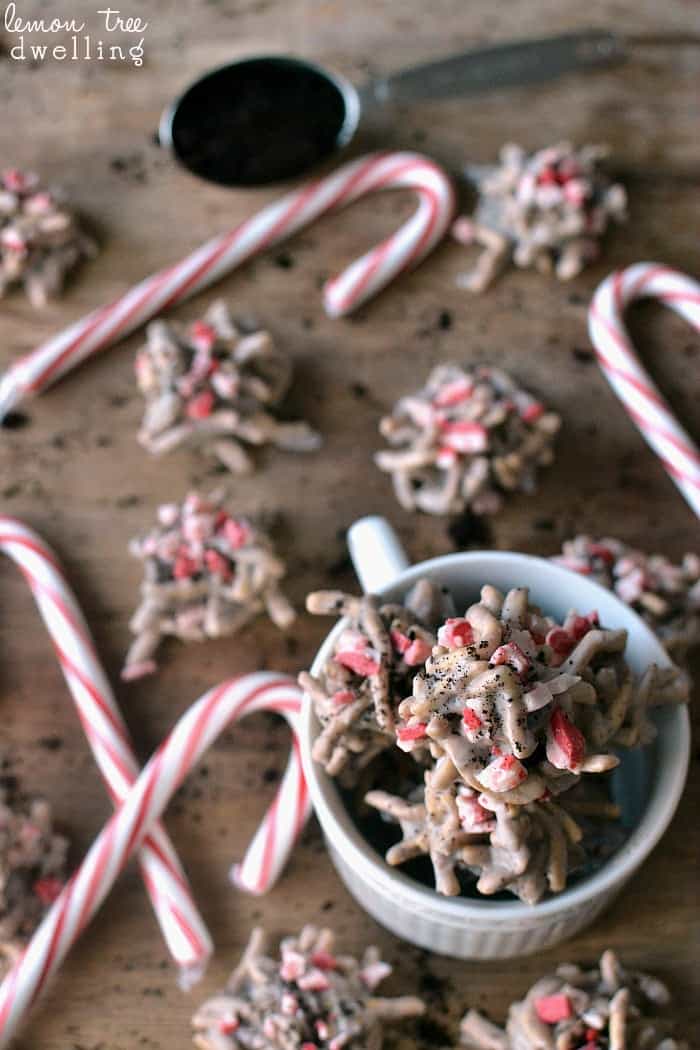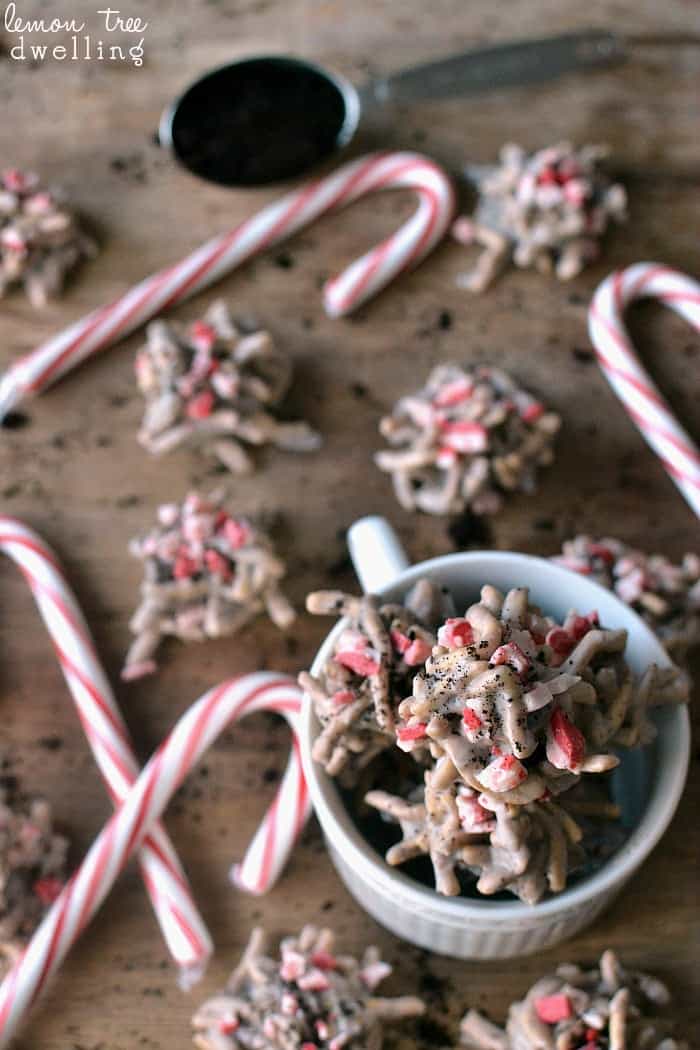 I am not exaggerating when I say that, other than the tree, we have nothing. No decorations, no presents, no lights…..okay, we do have treats (and lots of them) but treats can only take you so far! It's time to kick it into high gear. Time to buckle down. Time to pull out the Christmas bins and order some Christmas cards and get ready for some late nights of shopping….because that's what it's going to take to make this happen!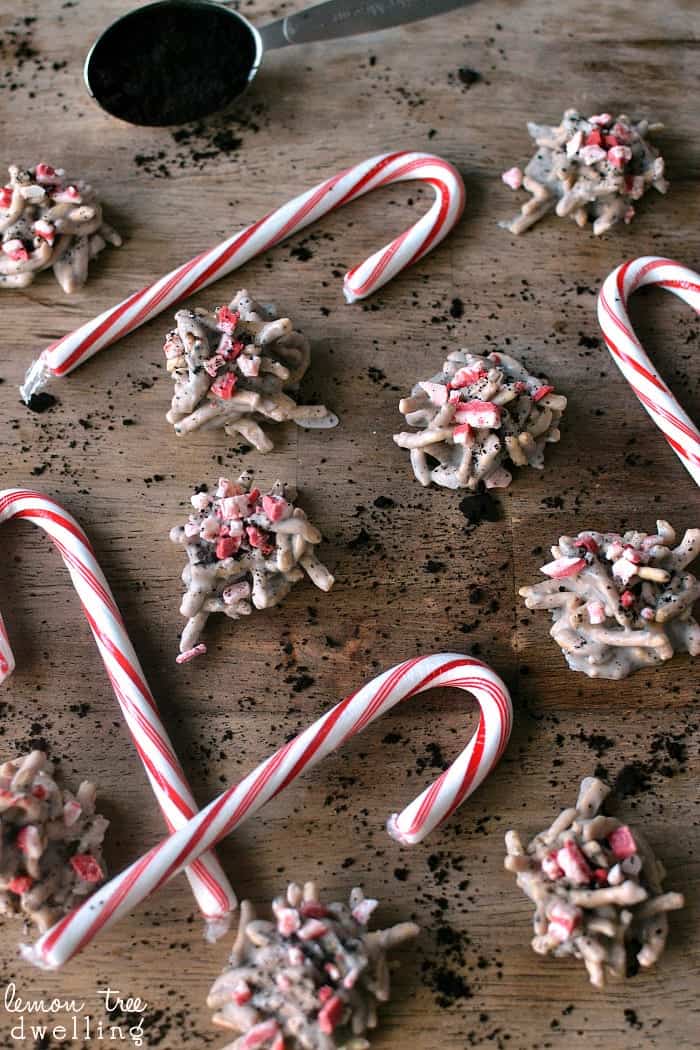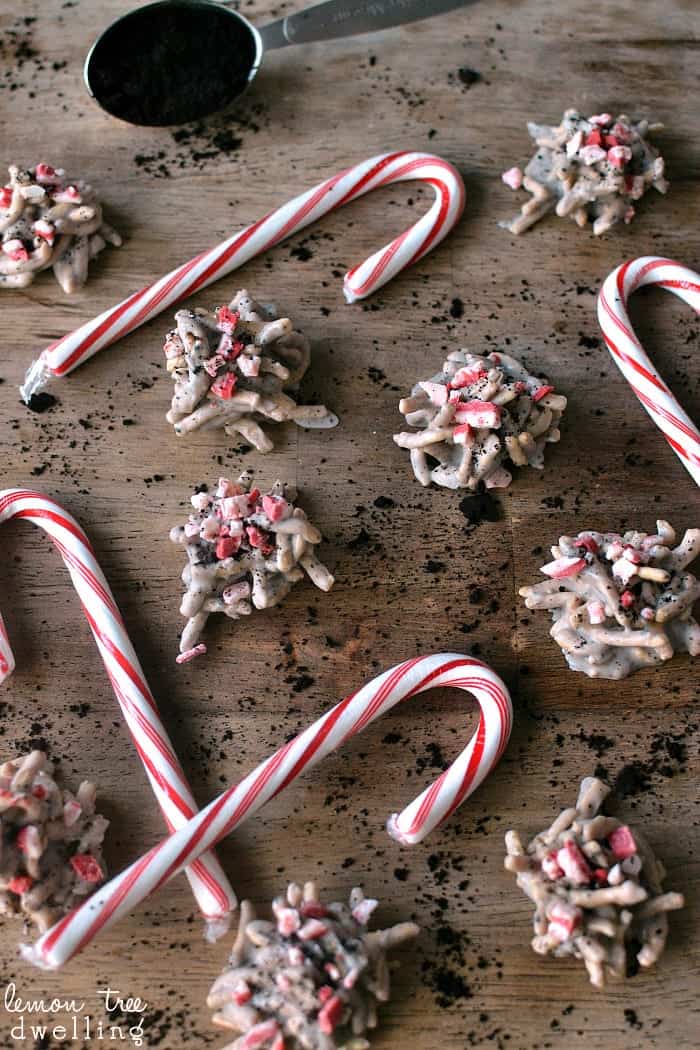 White Chocolate Peppermint Mocha Haystacks
You know what's going to help me? These White Chocolate Peppermint Mocha Haystacks. They're laced with ground coffee – dark roast – for just the extra boost I need. (That….and the fact that Ellia is already on the edge of belief….meaning that the pressure's on to make this Christmas feel extra special!)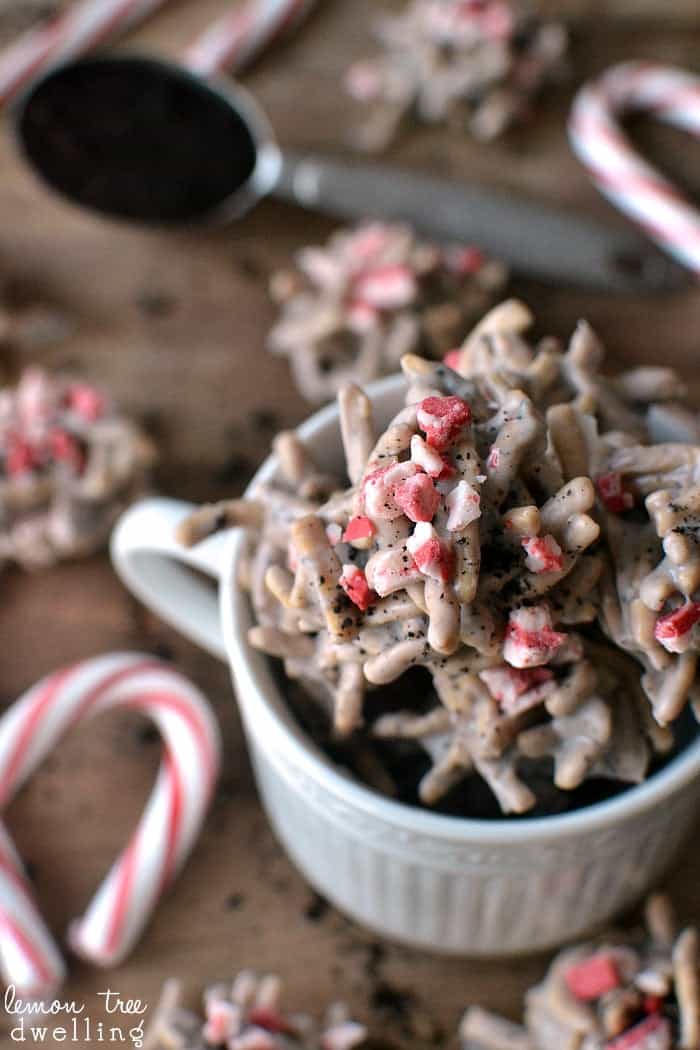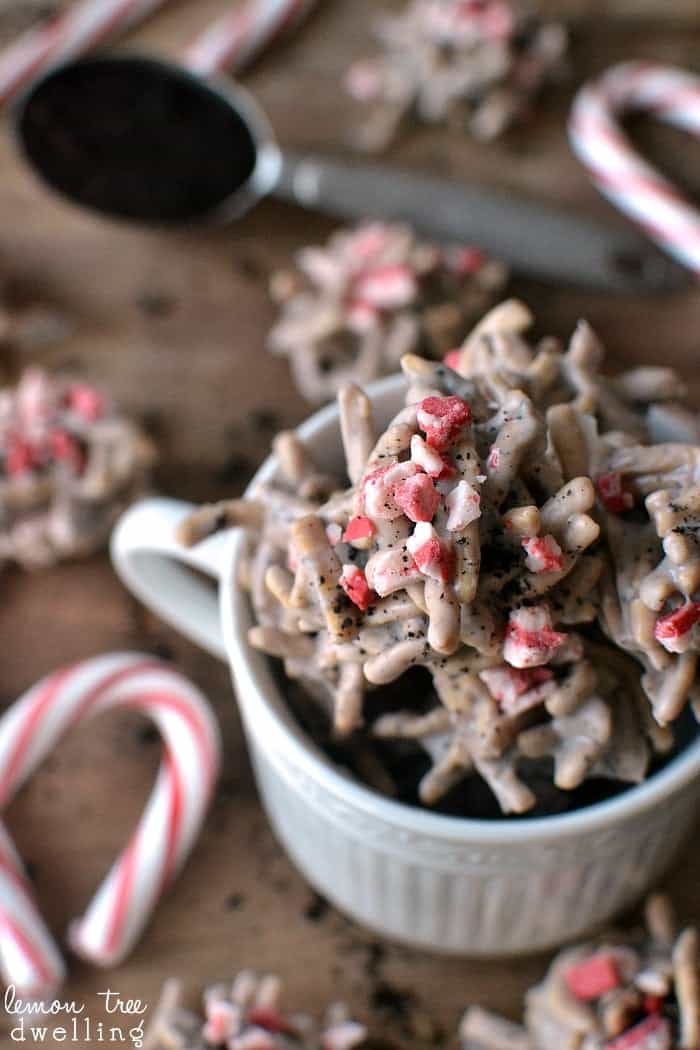 Don't worry…..I am taking deep breaths. And I know everything will turn out okay. The ornaments will go on the tree, the shopping will get done, the decorations will get put up (or they won't…..), and Christmas will happen. And it will be magical. And I will get through it a little easier with the help of white chocolate peppermint mocha. Amen.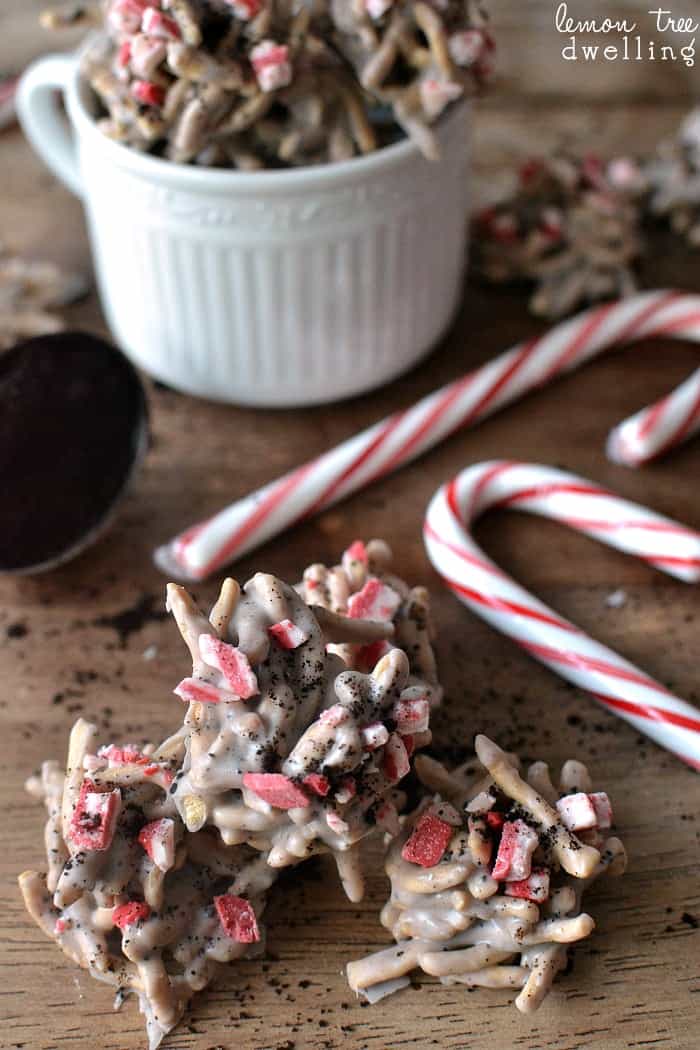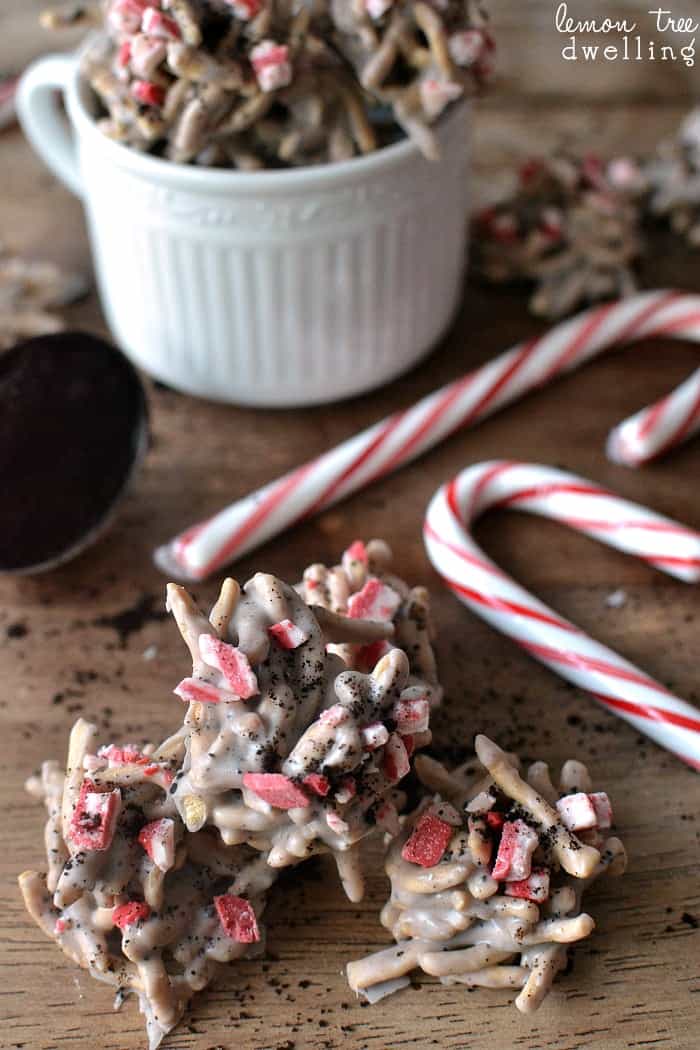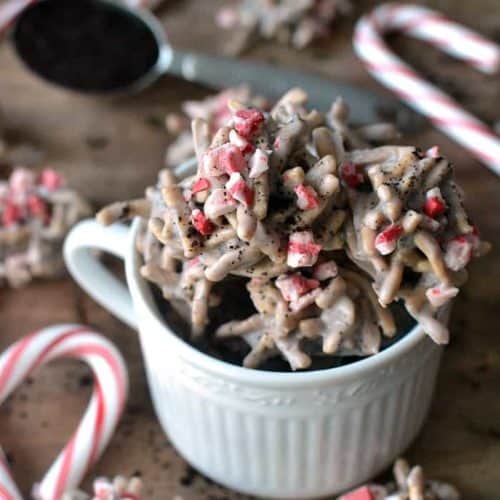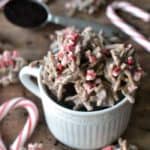 White Chocolate Peppermint Mocha Haystacks
Ingredients
16

oz.

white chocolate

I used Vanilla Candiquik

3

c.

chow mein noodles

2 1/4

tsp.

finely ground good quality coffee

I used fresh Starbucks beans

1/2

c.

Andes Peppermint Pieces
Instructions
Melt white chocolate in microwave or a medium saucepan over low heat, stirring constantly.

Stir in 2 tsp. finely ground coffee and chow mein noodles until noodles are evenly coated.

Drop by spoonfuls onto wax paper and sprinkle with Andes Pieces.

Let dry at room temperature until set.
Be sure to try my Peppermint Eggnog Muddy Buddies!


Have you followed my on Pinterest yet? You really should!