White Chocolate Gingerbread Bark is a 5 minute dessert or treat that everyone will love. It's easy to make, fun to eat, and perfect for holiday gifting!
I partnered with The UPS Store to bring you this recipe, but as always, all ideas and opinions are my own.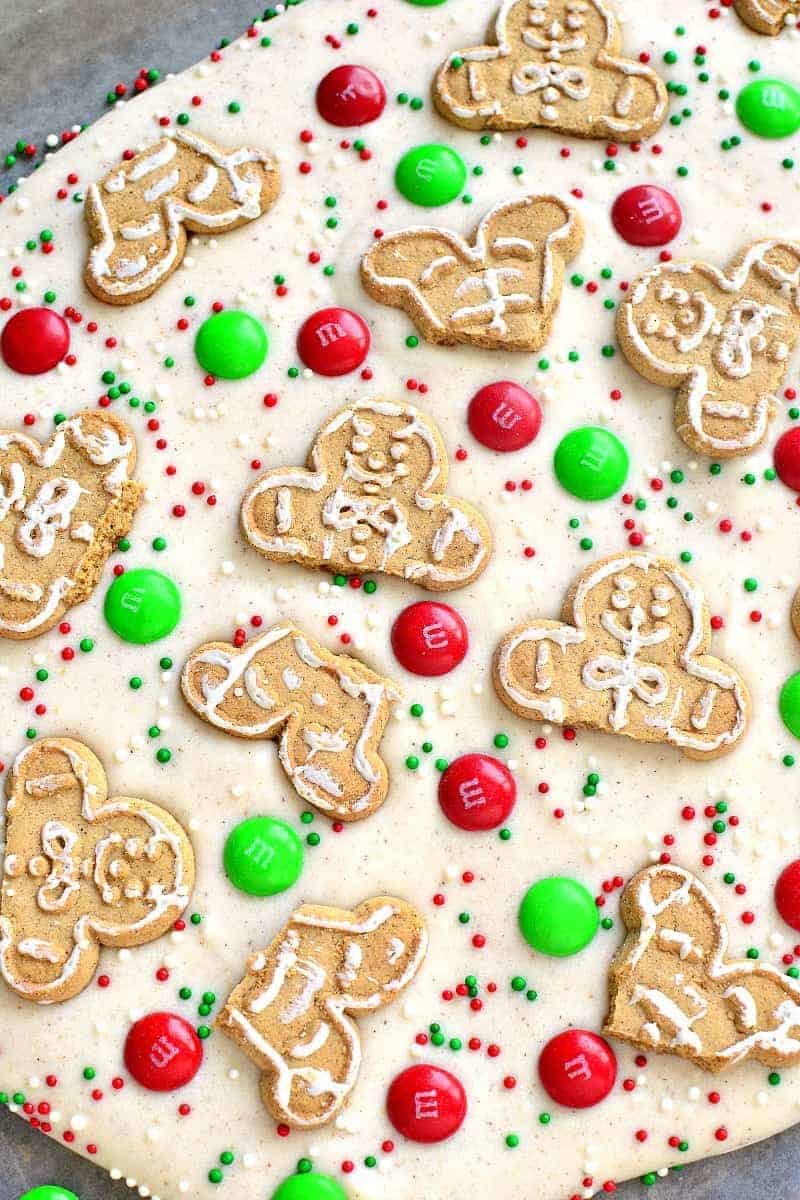 Now that Christmas is just over a week away, I'm having some major regret. About the fact that we never had family pictures taken…despite my best intentions…which means no Christmas cards this year. Again!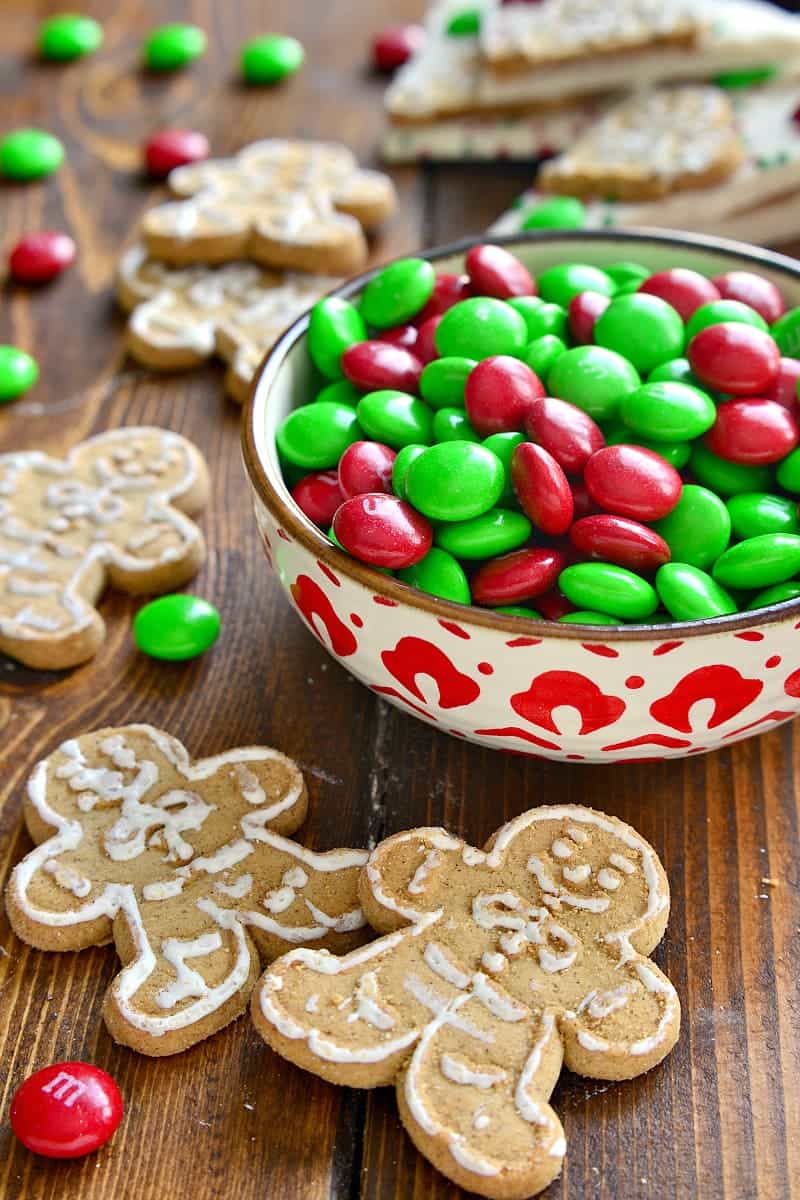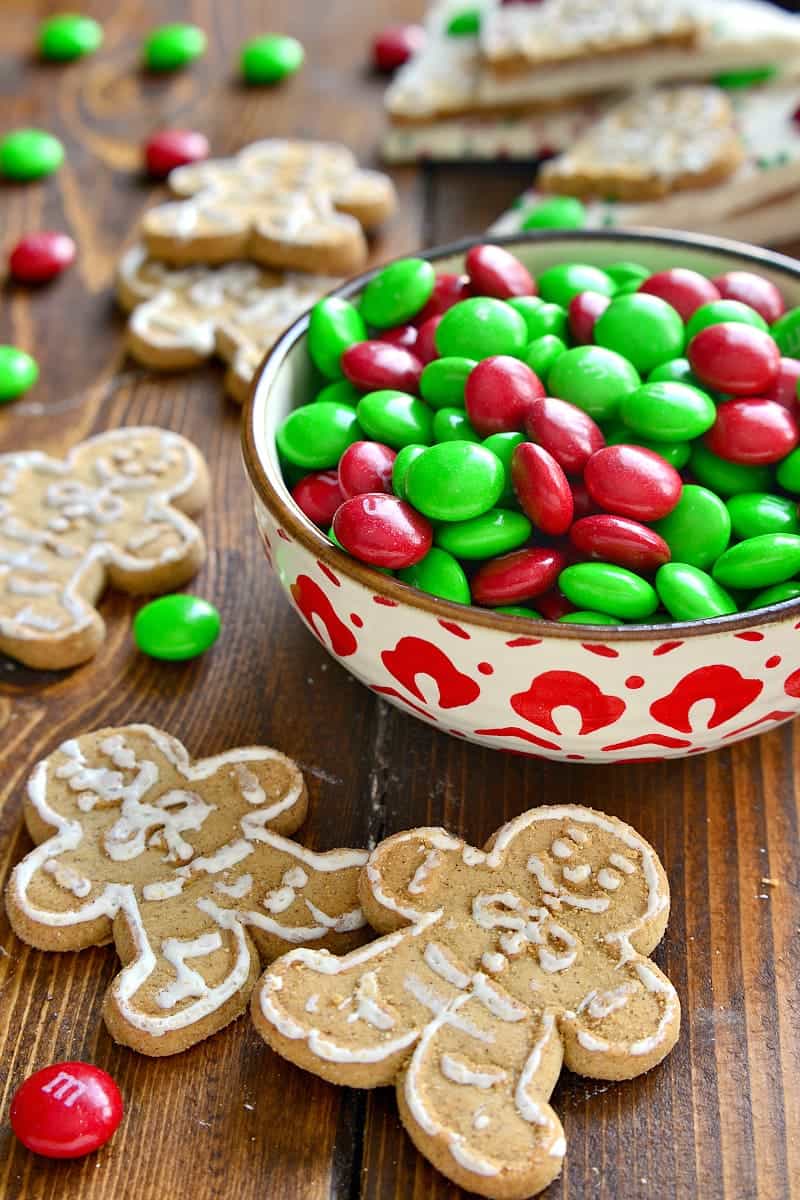 I know it's my own fault – that I could've/should've just made it happen. And I know I say it every year, but Christmas seriously sneaks up on me! In a way I can't explain. There's just too much to do and not enough time to do it….and it seems that Christmas cards are the first thing to go. (Sorry, family & friends! We really do love you!)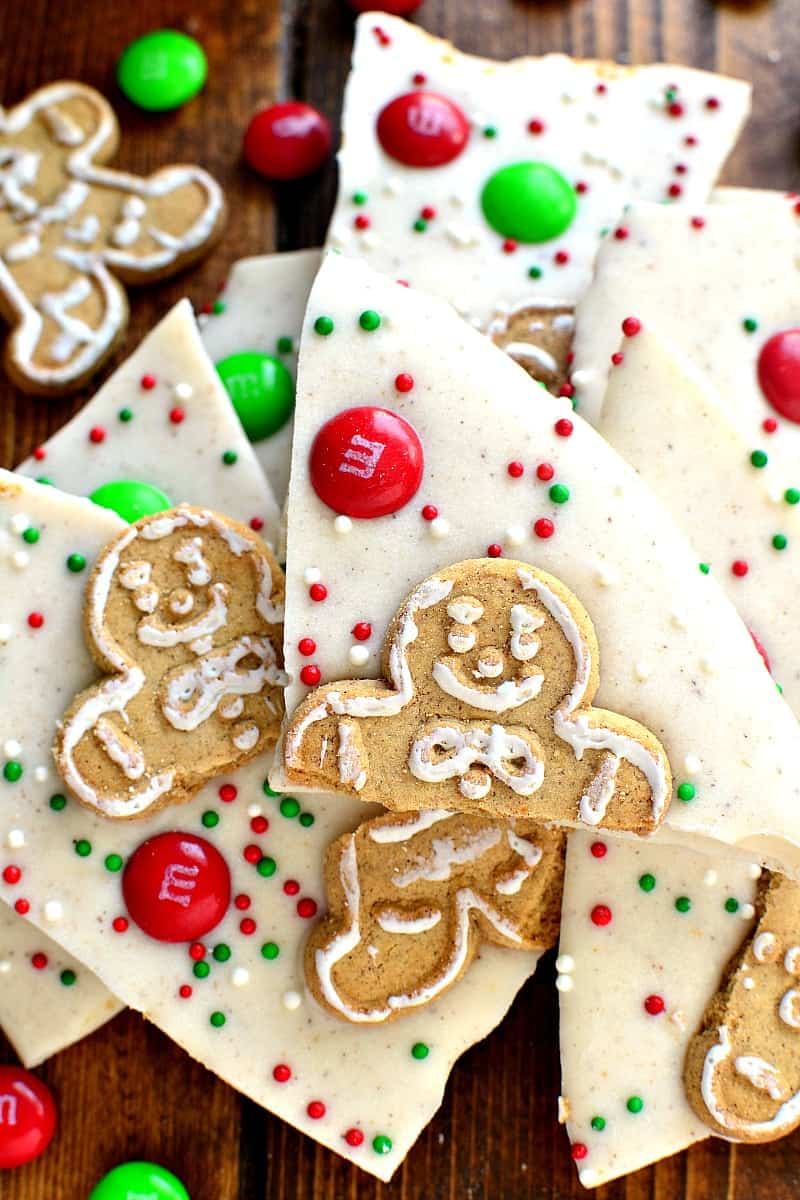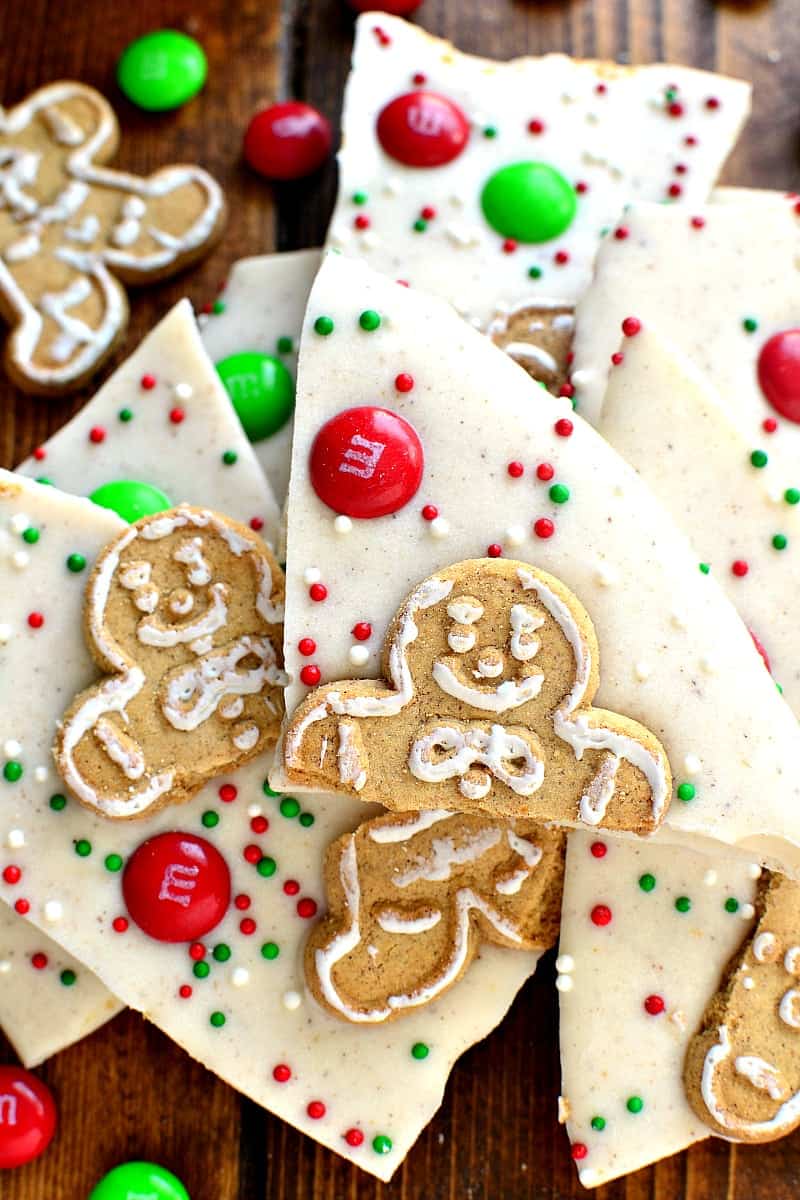 White Chocolate Gingerbread Bark
But one thing I'm never too busy for? Making holiday treats! Like this White Chocolate Gingerbread Bark. I've been dreaming up this bark for a while, and I LOVE the way it came out. Best of all, it couldn't be simpler to make, with just a handful of ingredients and a bit of mixing. As soon as I saw the end result, I knew I had to share it. And what better way to share it than with the friends and family I didn't send Christmas cards to!?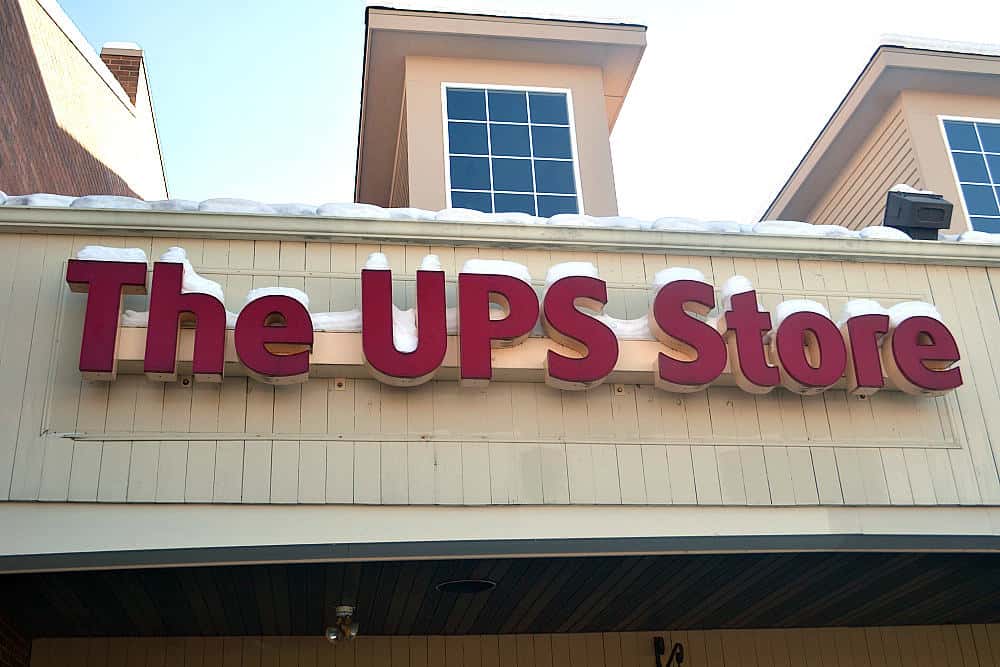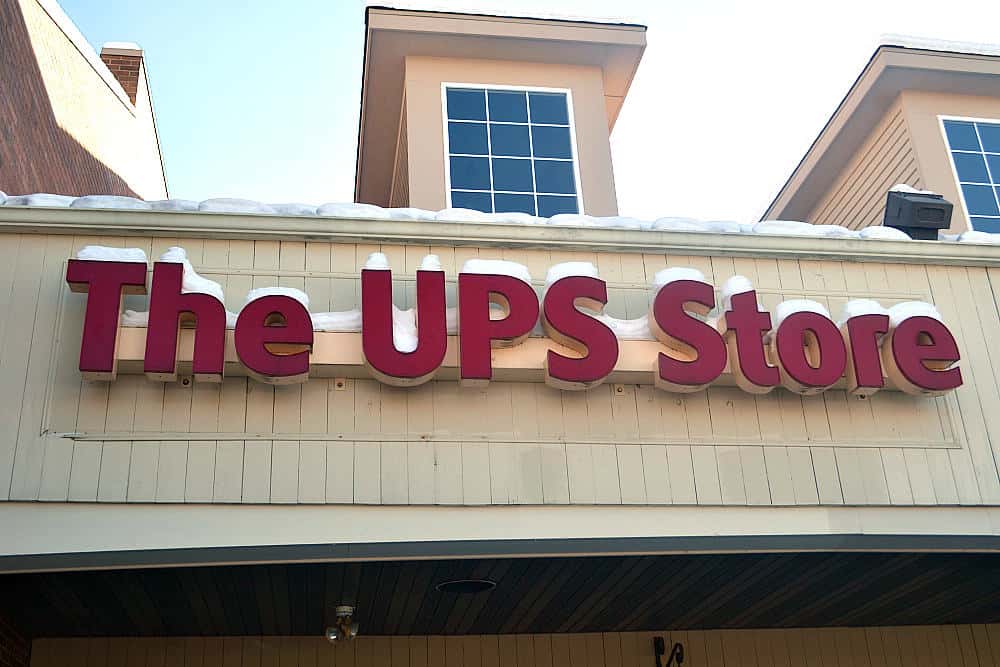 So I headed to my local UPS Store with a couple tins of White Chocolate Gingerbread Bark and the hope that they would take care of the rest. And…..they did! They walked me through everything I needed to do to safely send it, including helping me pick out the right size box and pointing me in the direction of the packaging materials and Christmas cards.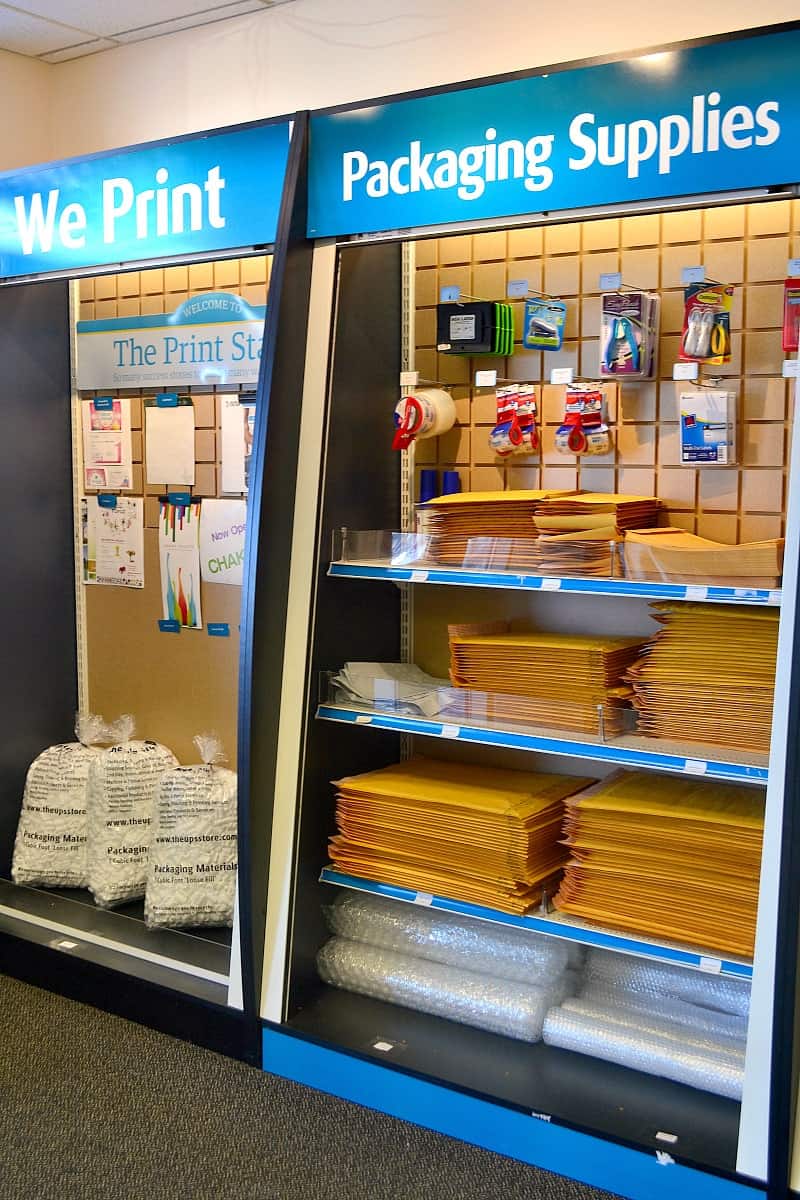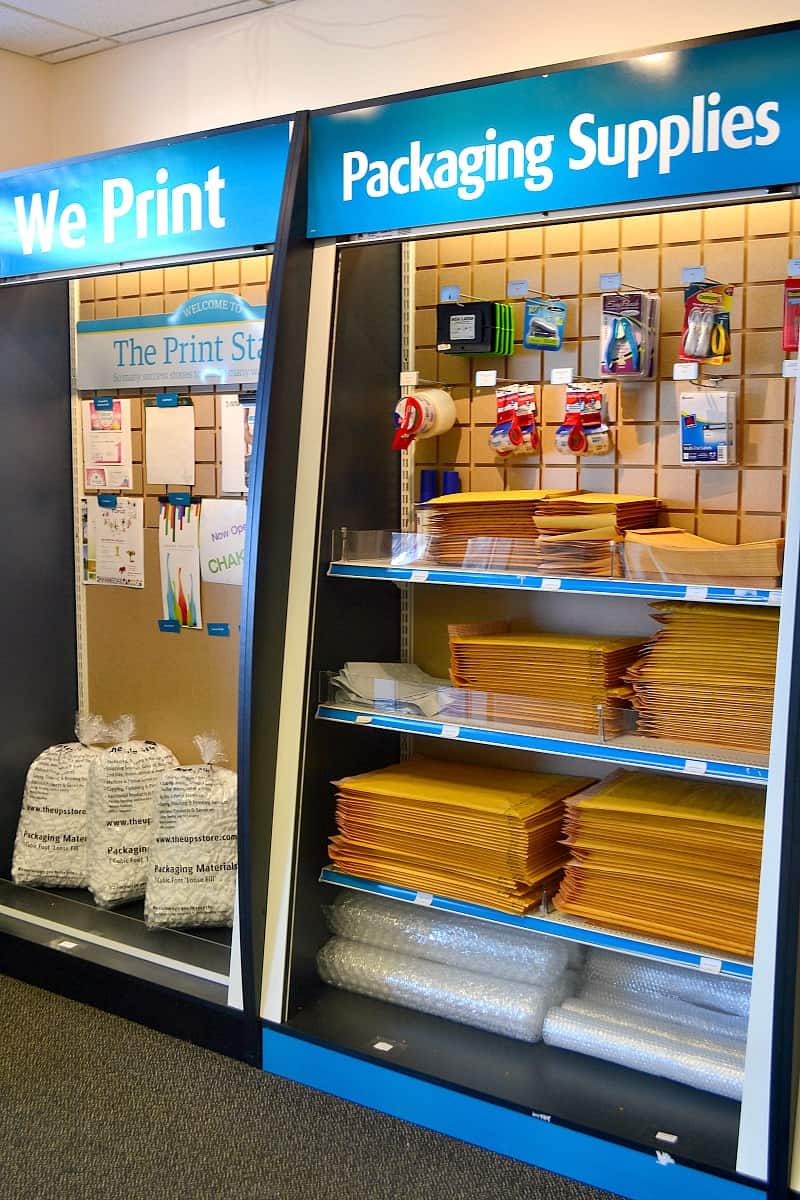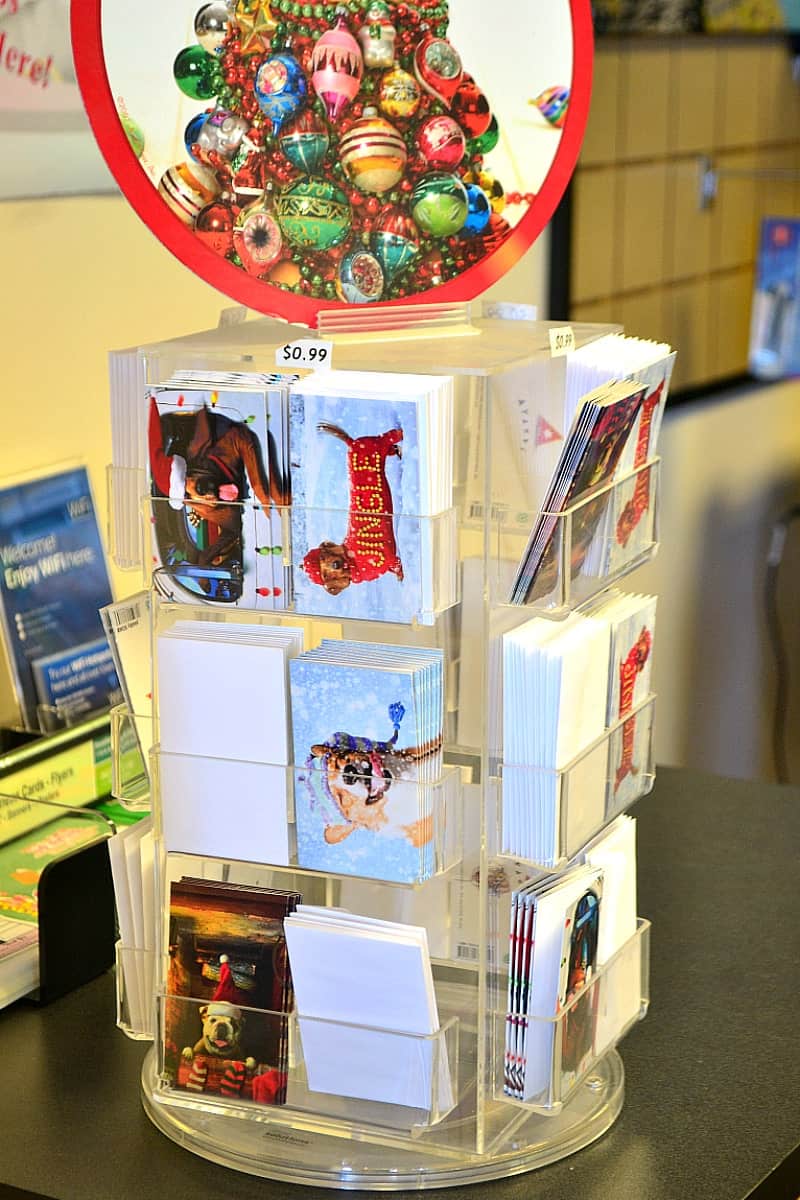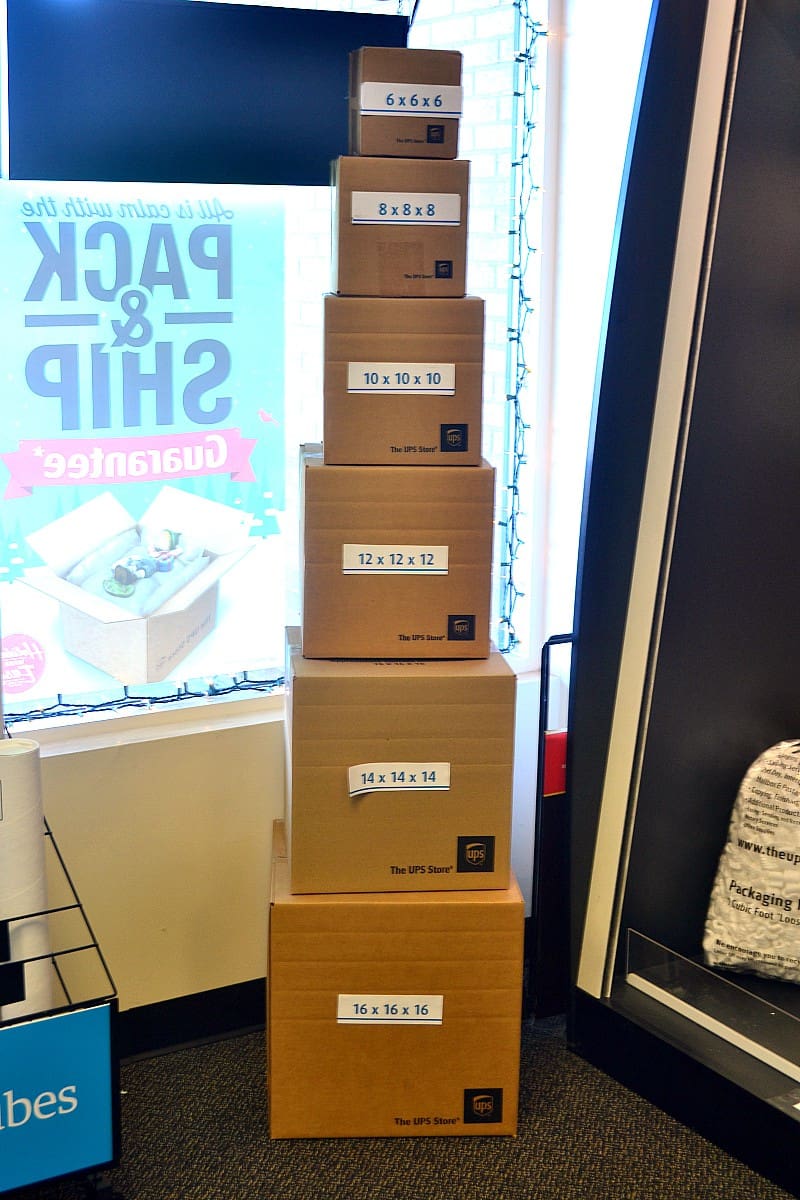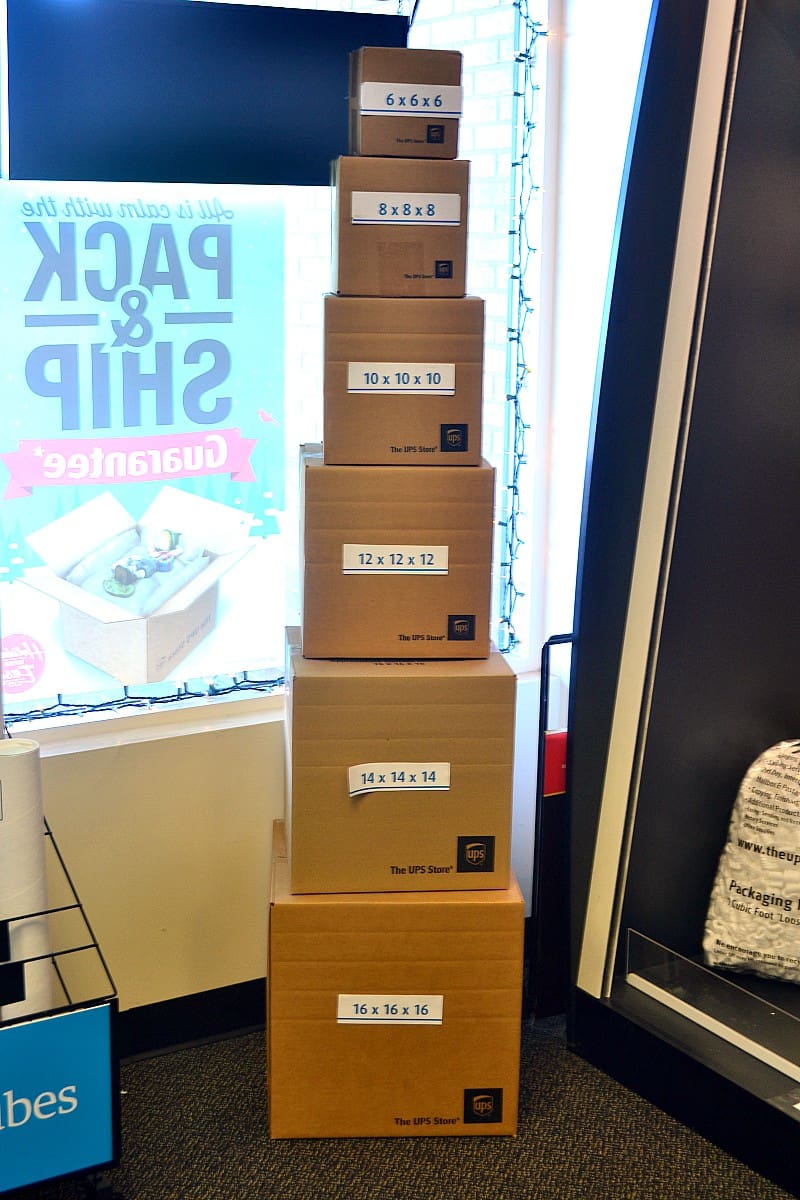 And….voila! Just like that, my packages were in the mail and at least some of my Christmas card regret was diminished. I had no idea how easy it would be to mail something edible…..and it made me realize this is something I should be doing EVERY year! Because who doesn't like getting an unexpected gift in the mail? I know I do! It's quite possibly the best thing ever!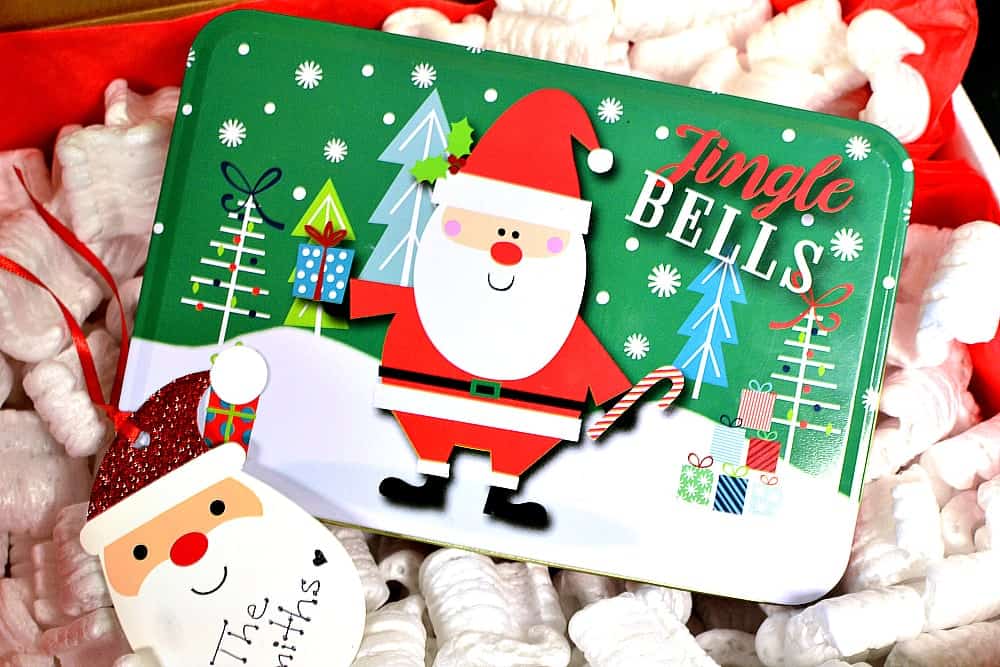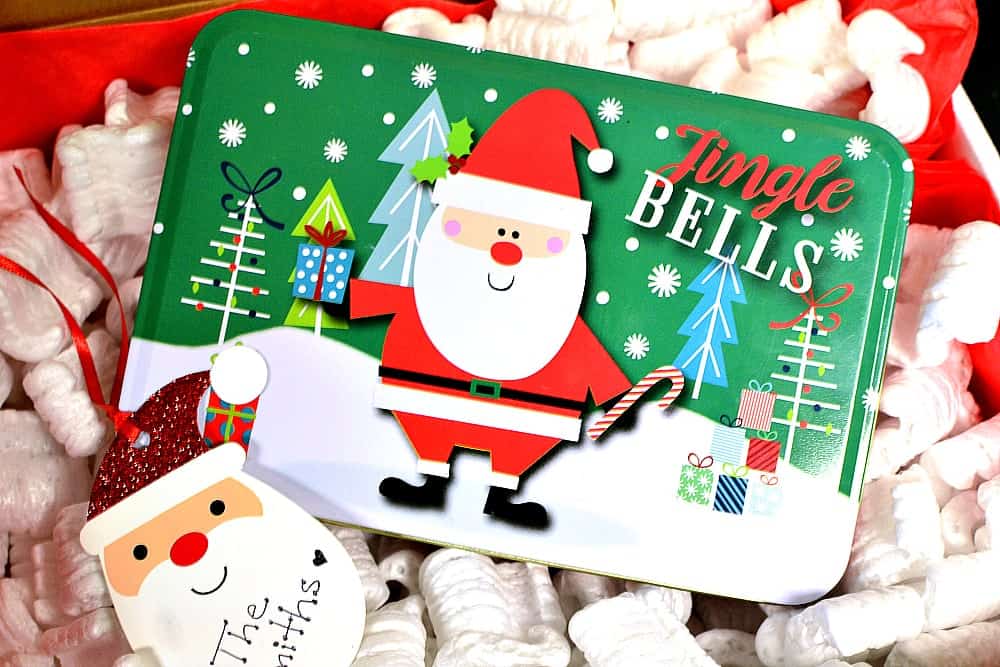 And you know what? In a recent survey, The UPS Store found that nearly 90 percent of consumers say receiving an unexpected, shipped holiday package excites them. So…..what are you waiting for? The UPS Store has certified packing experts, trained to fit every gift – whether it's oddly shaped, freshly baked, wrapped or unwrapped. And best of all, the Pack & Ship Guarantee ensures that if an item is lost or damaged during transit, the customer will be reimbursed for the item's value as well as the cost for packing materials, service and shipping.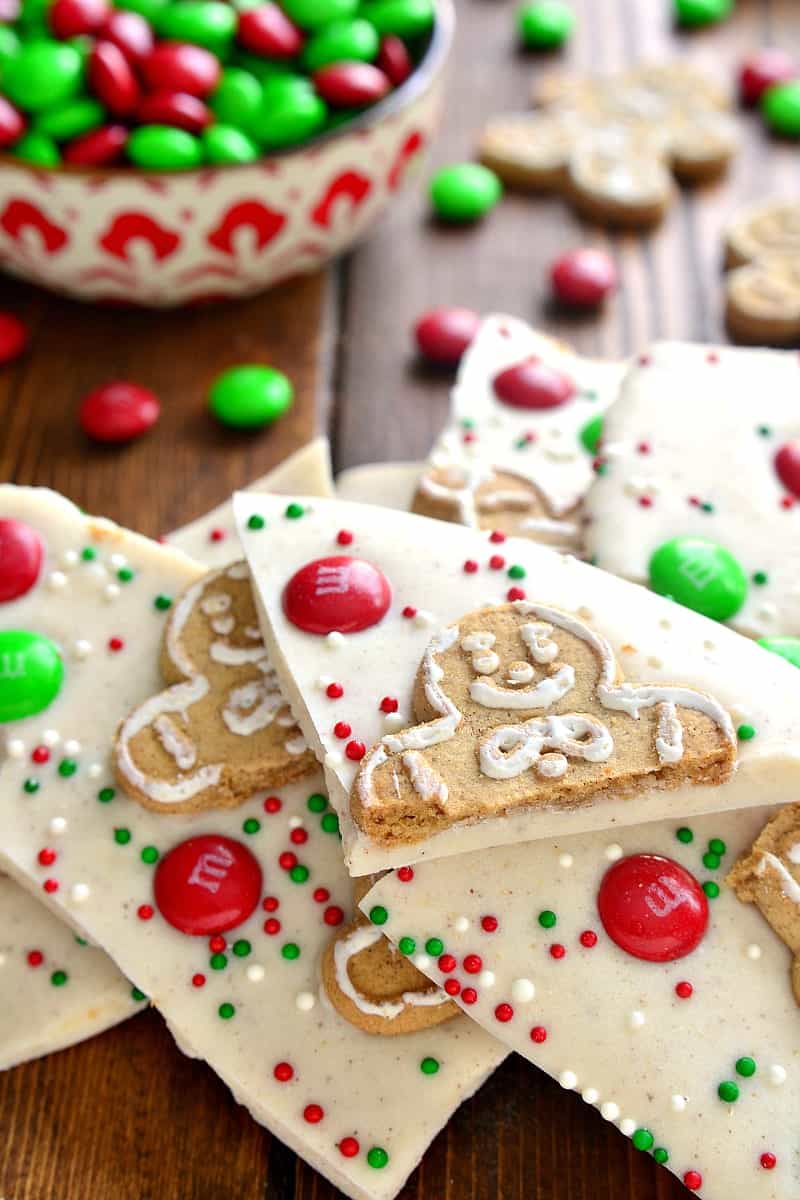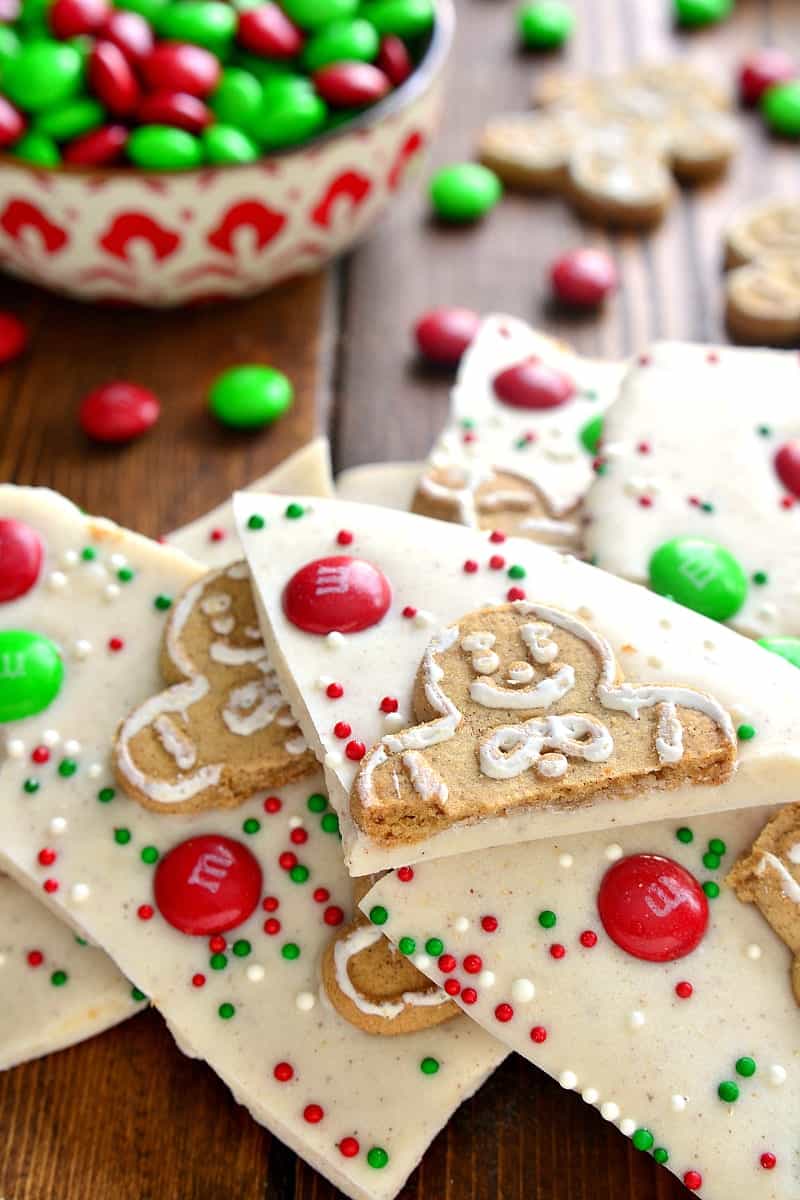 White Chocolate Gingerbread Bark as gifts!
I know Christmas is coming up soon…and it may feel like there's no time left. But I assure you – THERE IS! Whip up a batch of this White Chocolate Gingerbread Bark (I promise it will take just minutes), pick up a couple Christmas tins, find your closest UPS Store, and get those gifts in the mail! Trust me – you'll feel so much better once you do.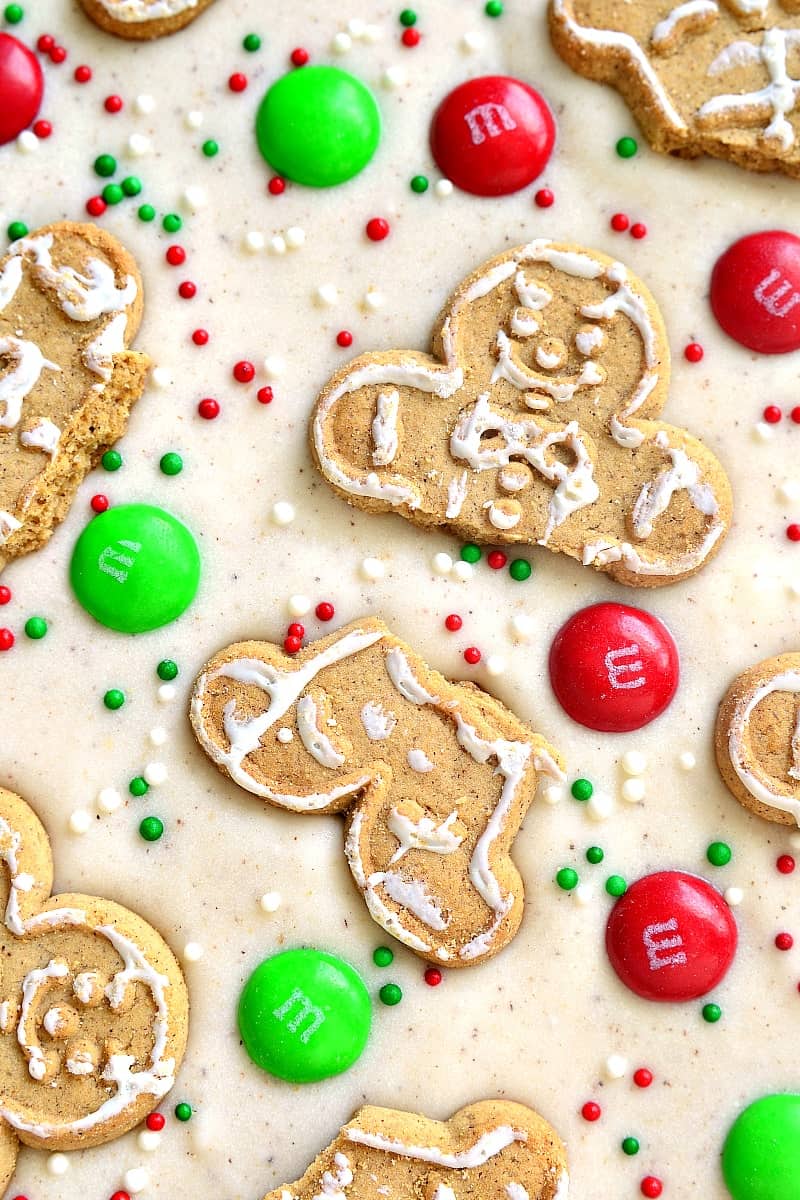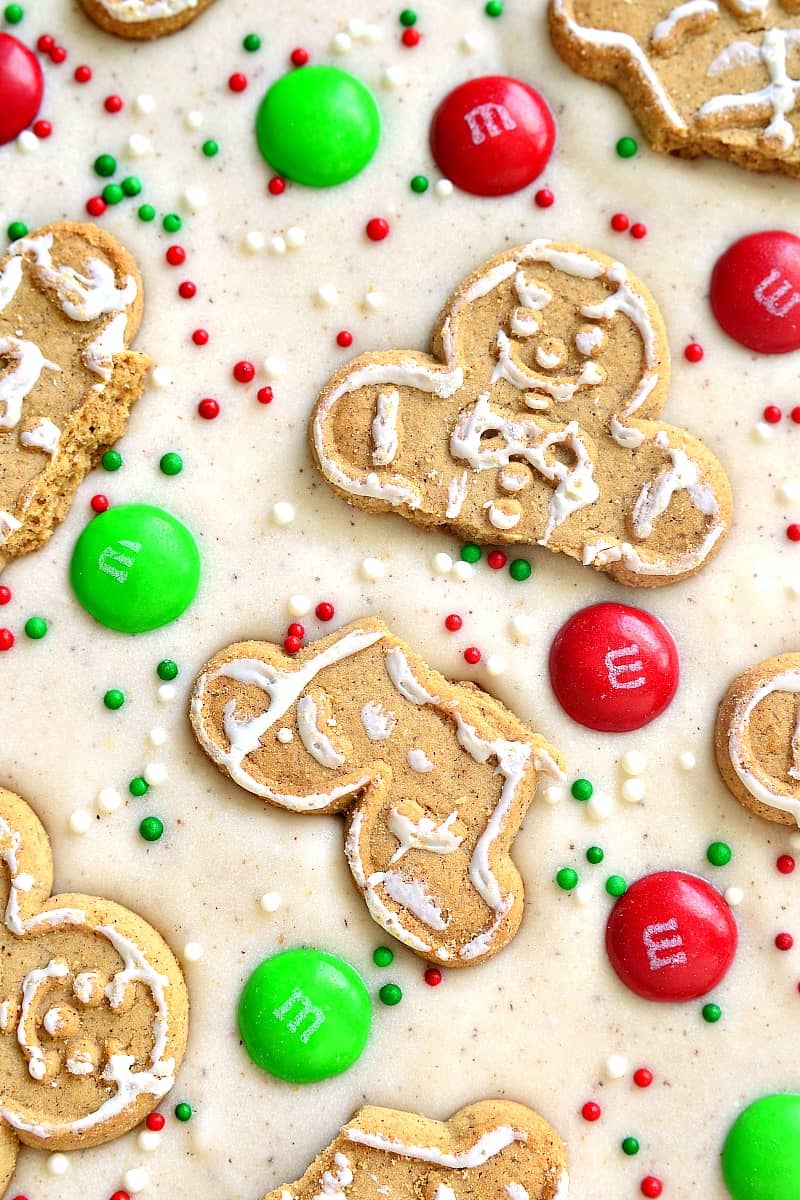 So are you wondering who were the lucky recipients of this White Chocolate Gingerbread Bark? Well, I decided to send it to some family and friends we didn't get to see this holiday season. Now what about you? Who will YOU be surprising with an unexpected gift? I'd love to find out!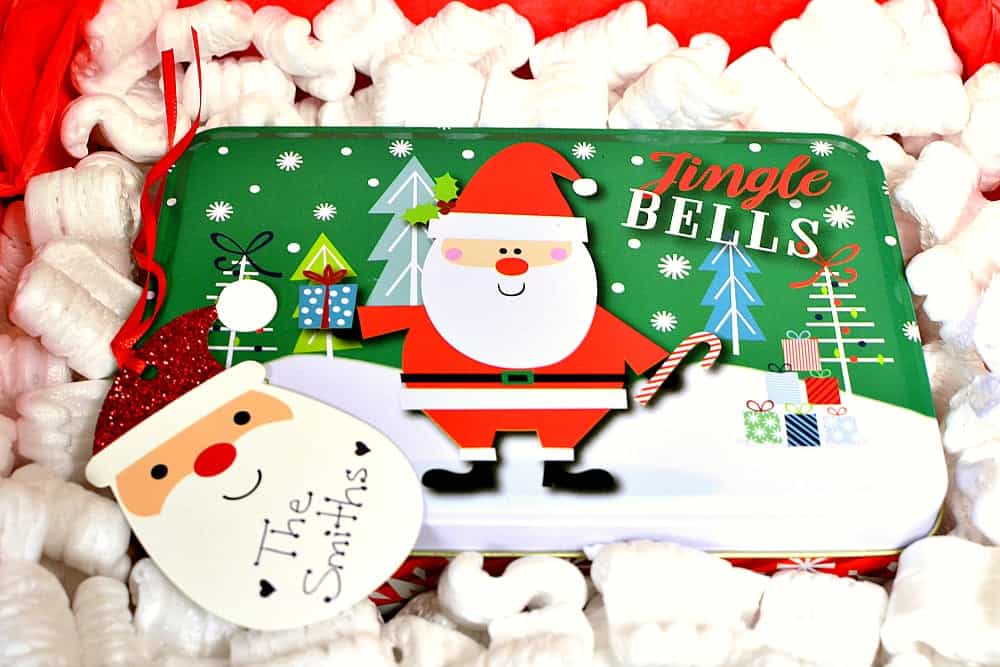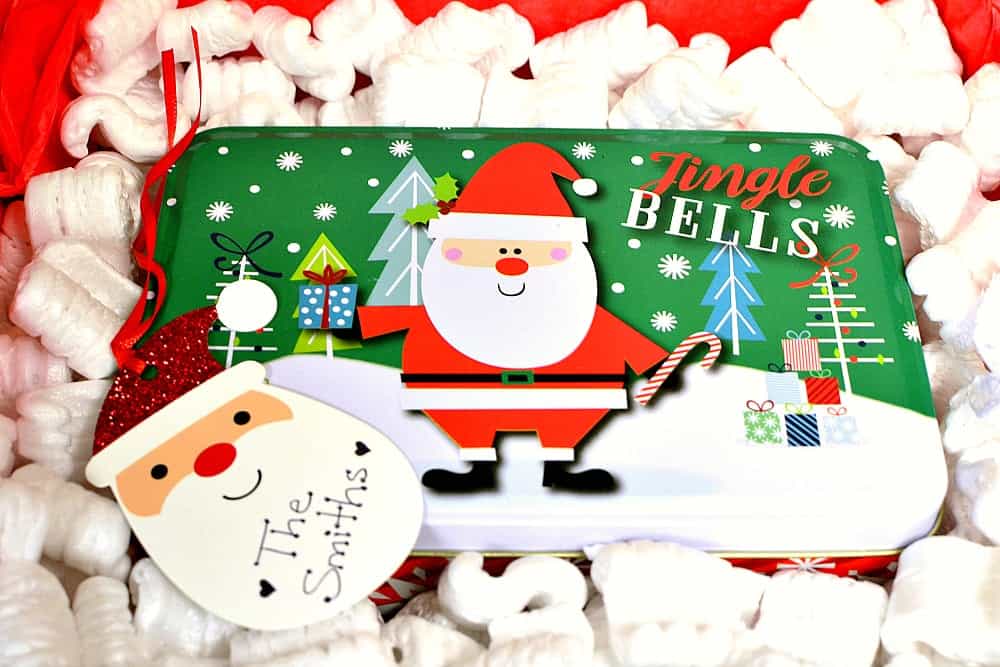 To find out more about sending packages with the UPS Store, check out their YouTube Channel or visit them on Facebook!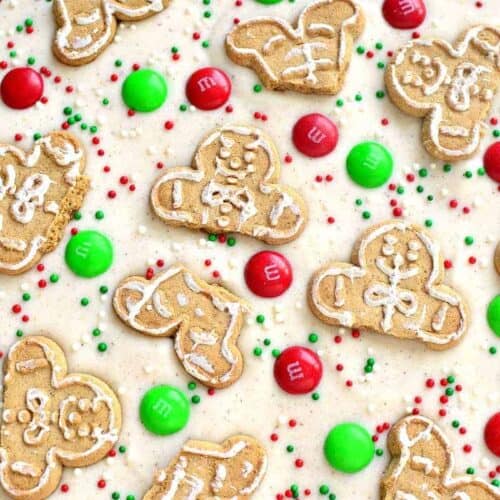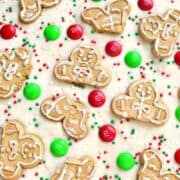 White Chocolate Gingerbread Bark
Ingredients
1

16 oz. package vanilla candiquik or other meltable white chocolate

1/2

tsp.

ground ginger

1/4

tsp.

ground cloves

1/4

tsp.

cinnamon

10-12

iced gingerbread cookies OR gingersnaps

broken into pieces

1/4

c.

red & green m&m's

holiday sprinkles
Instructions
In a medium saucepan over LOW heat, melt white chocolate and spices, stirring constantly to avoid burning.

Once chocolate is completely melted, pour onto a baking sheet lined with wax paper.

Spread to 1/4 inch thickness.

Top with gingerbread cookies, m&m's, and sprinkles.

Set aside until hardened; break into pieces.

Enjoy!
Check out some of my other bark recipes!