Trail Mix Energy Bites combine all the flavors of classic trail mix recipe into a delicious energy bite you're sure to LOVE! (I bet you can't eat just one!)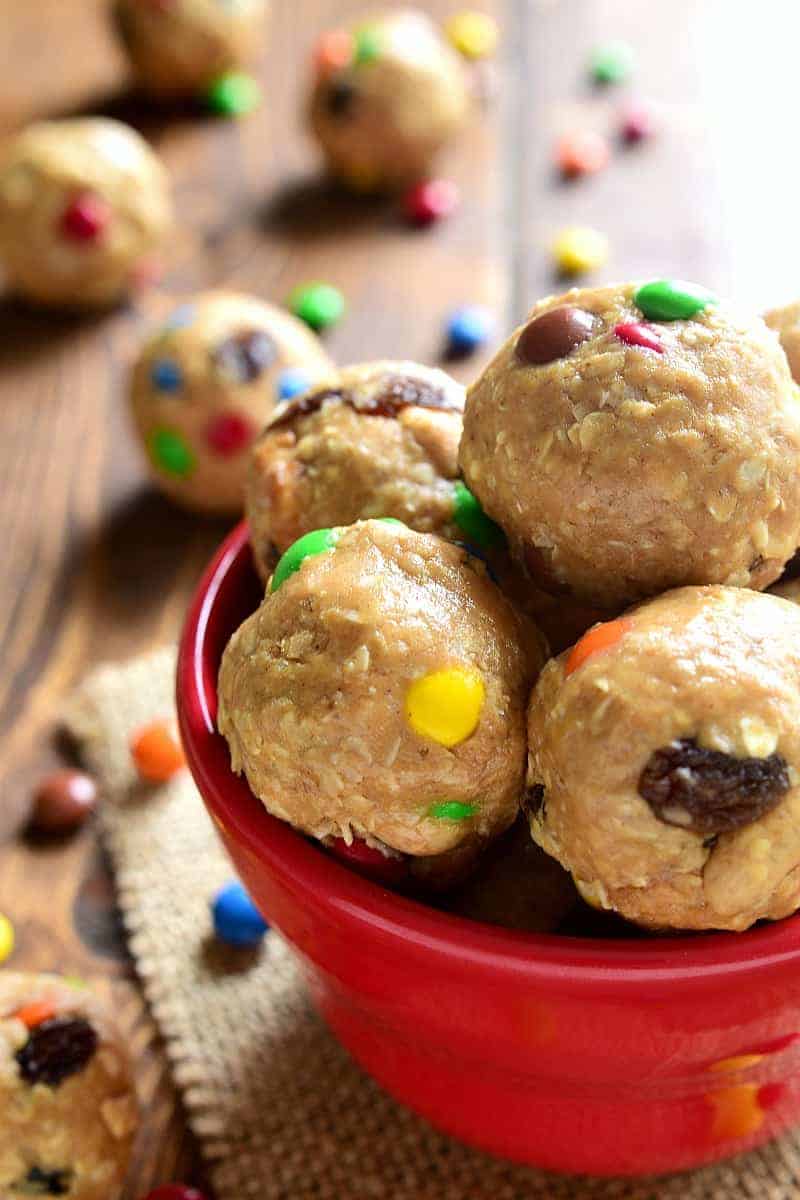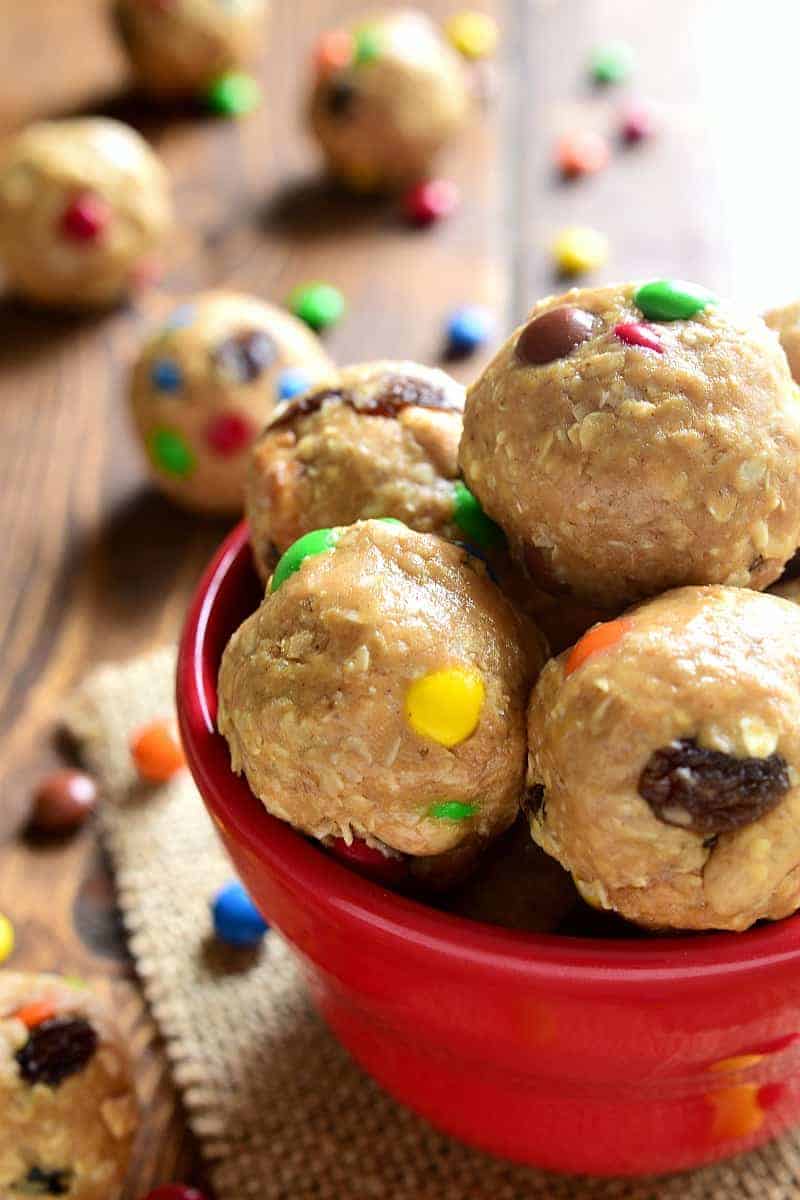 When it comes to home decor, I firmly believe there are two types of people: those who decorate once and leave it alone for as long as they possibly can....and those who do the exact opposite. And I think it's safe to say that we fall in the opposite camp.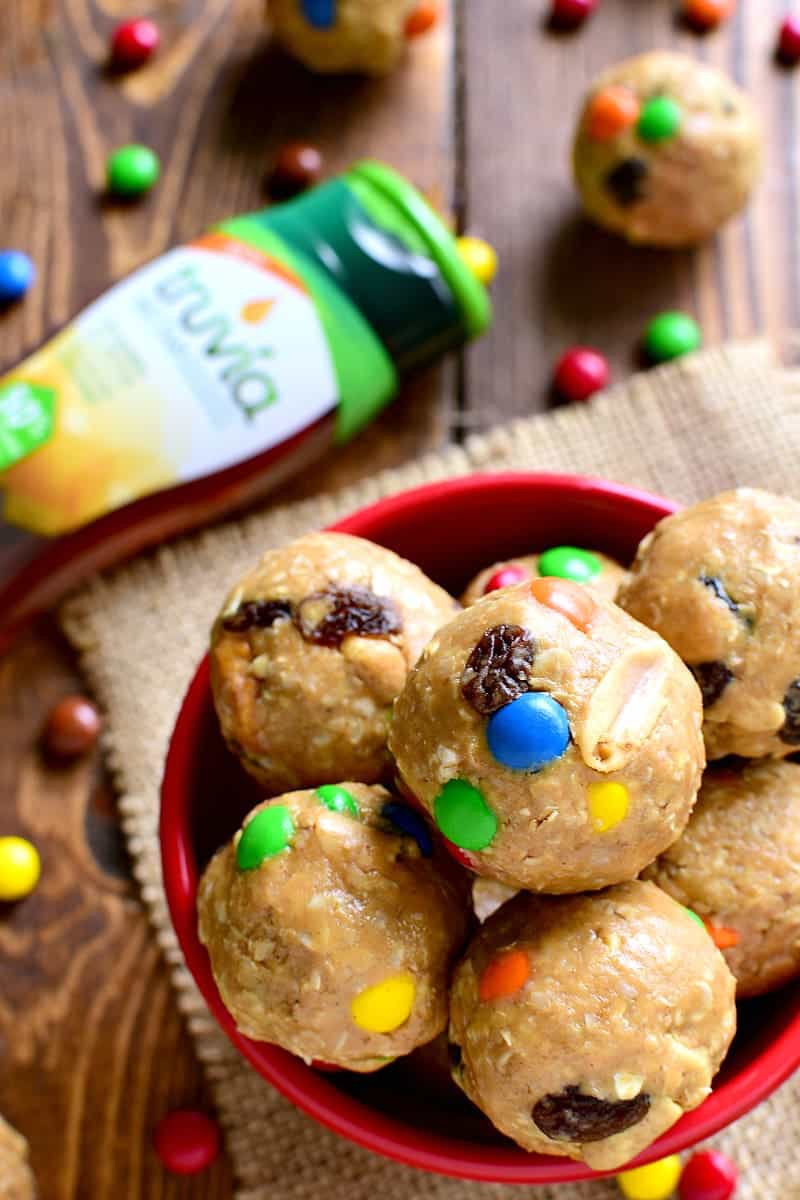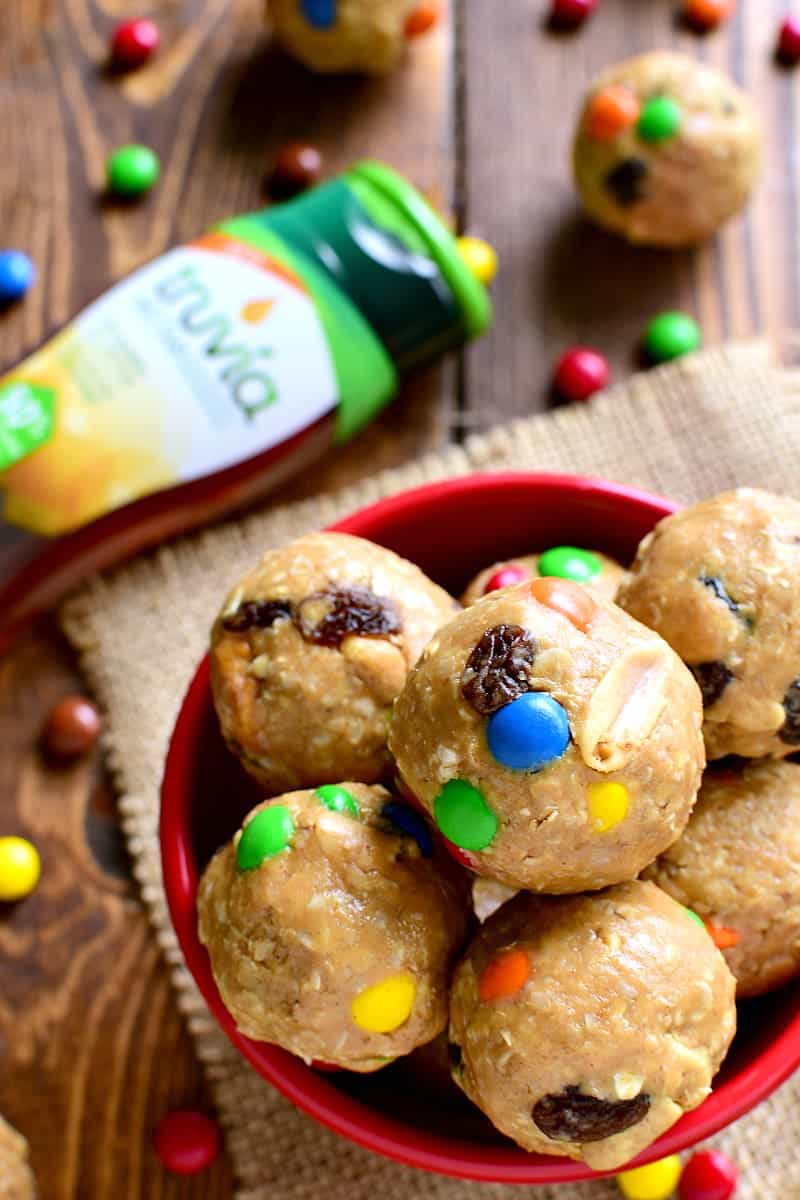 If you've been following me for a while, you know that we moved into our current home 5 years ago. At the time, it was a major fixer upper and we did some major fixing up. And even though the changes we made completely transformed things....we never really stopped. Sure, we cut back on the "severity" of the projects, and turned our attention more to rugs and pillows and curtains....but ever since then, our house has been a revolving door of design. And I absolutely love it.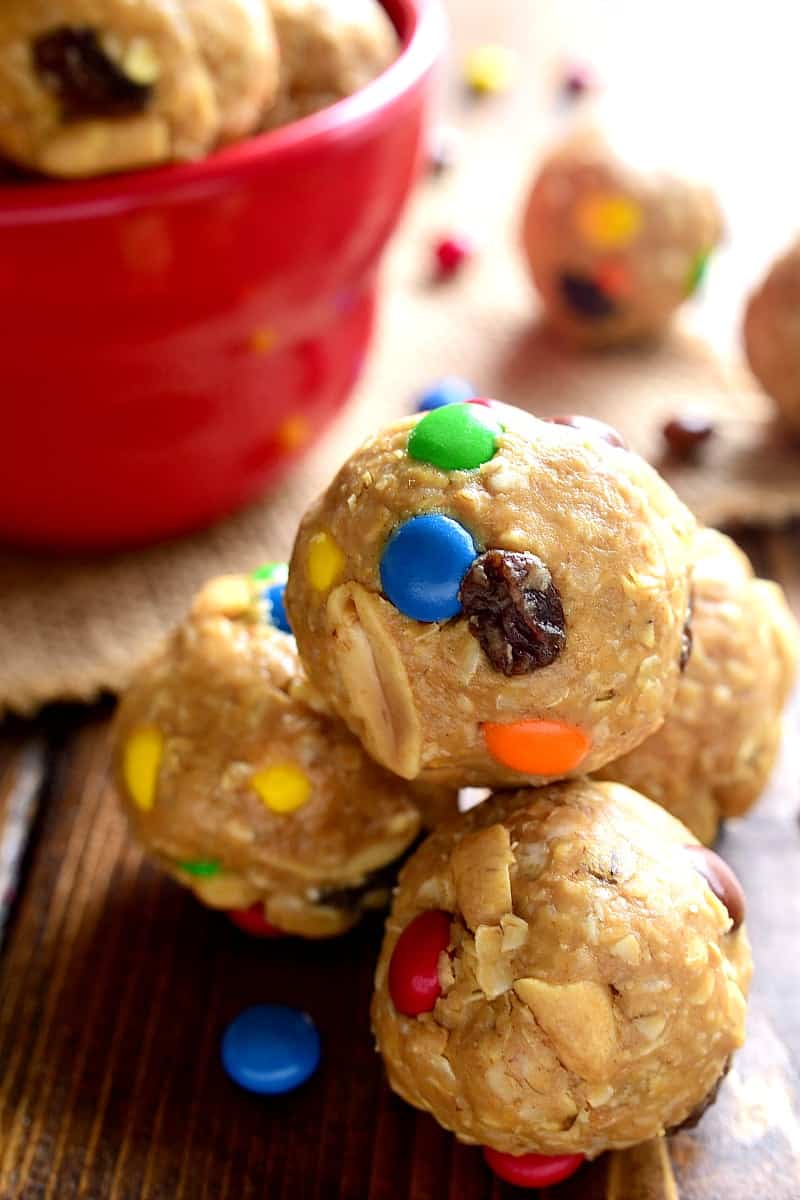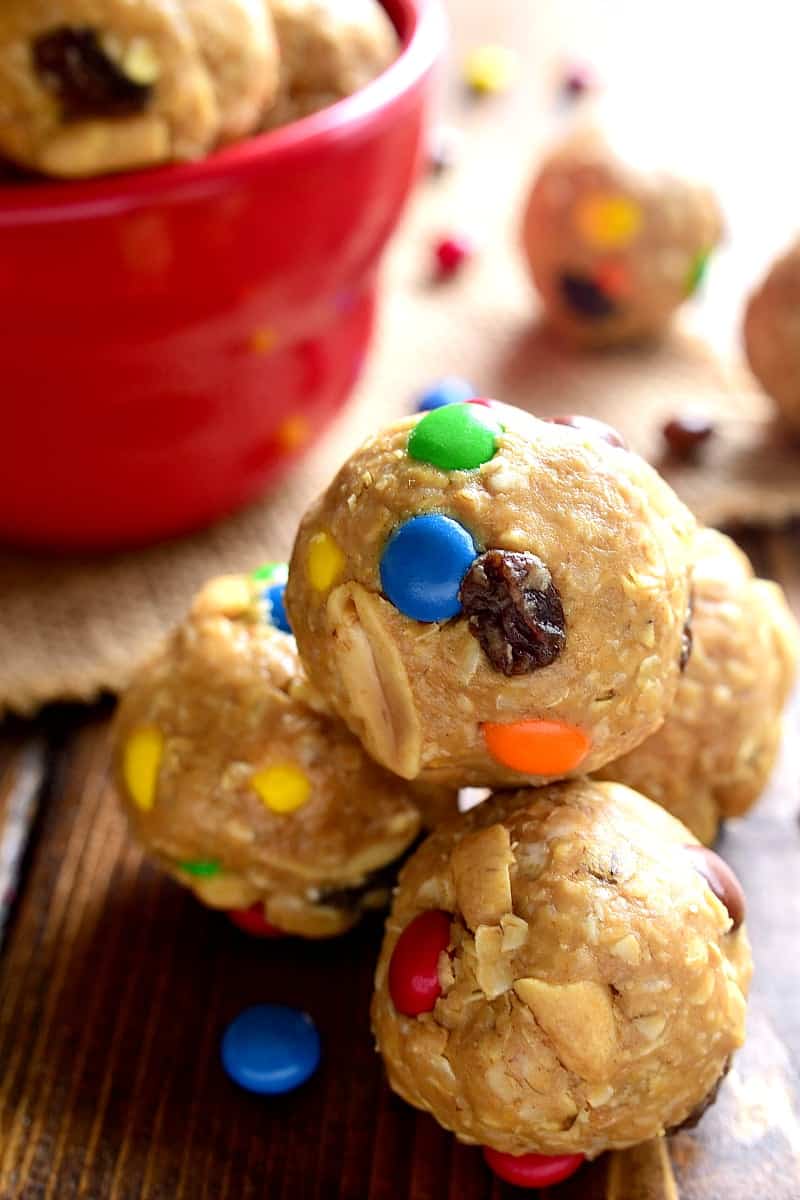 But recently, we've been talking about (and implementing) some more serious changes. Things like cutting out siding and brick to create new windows, and, down the road, remodeling our master bathroom and building an addition in place of our current screened in porch.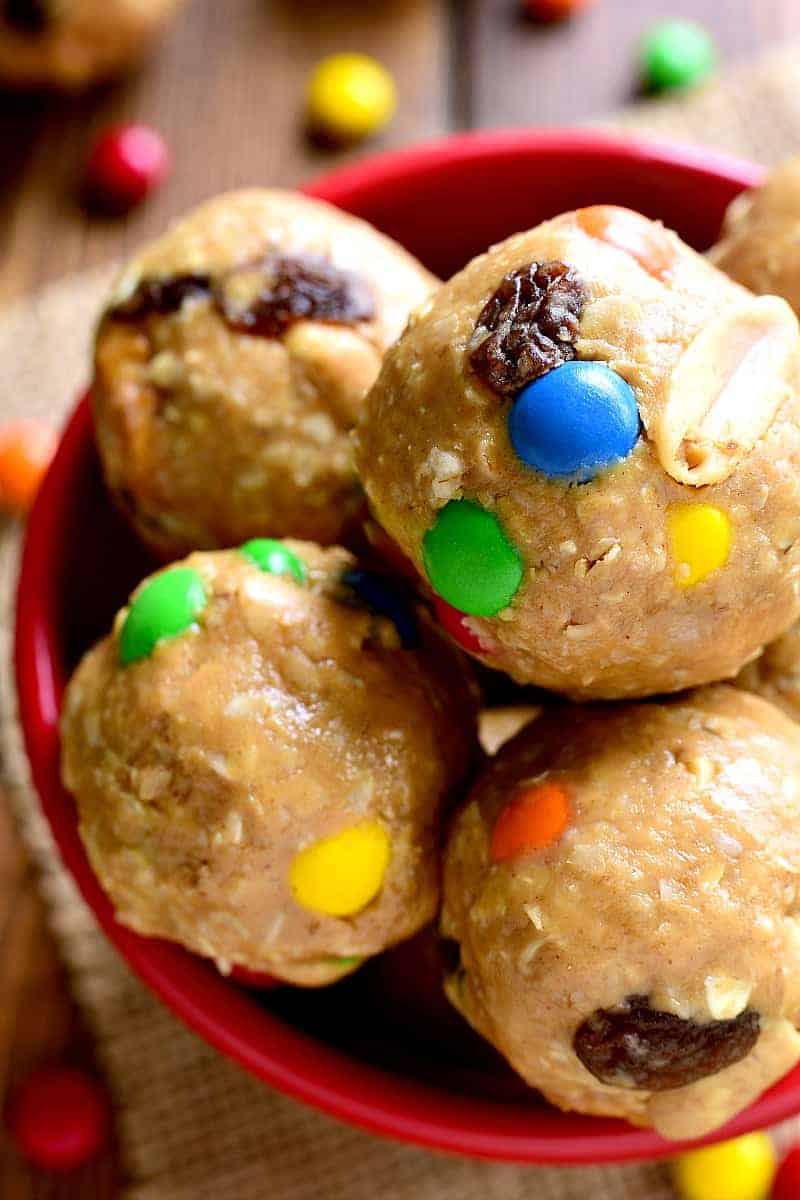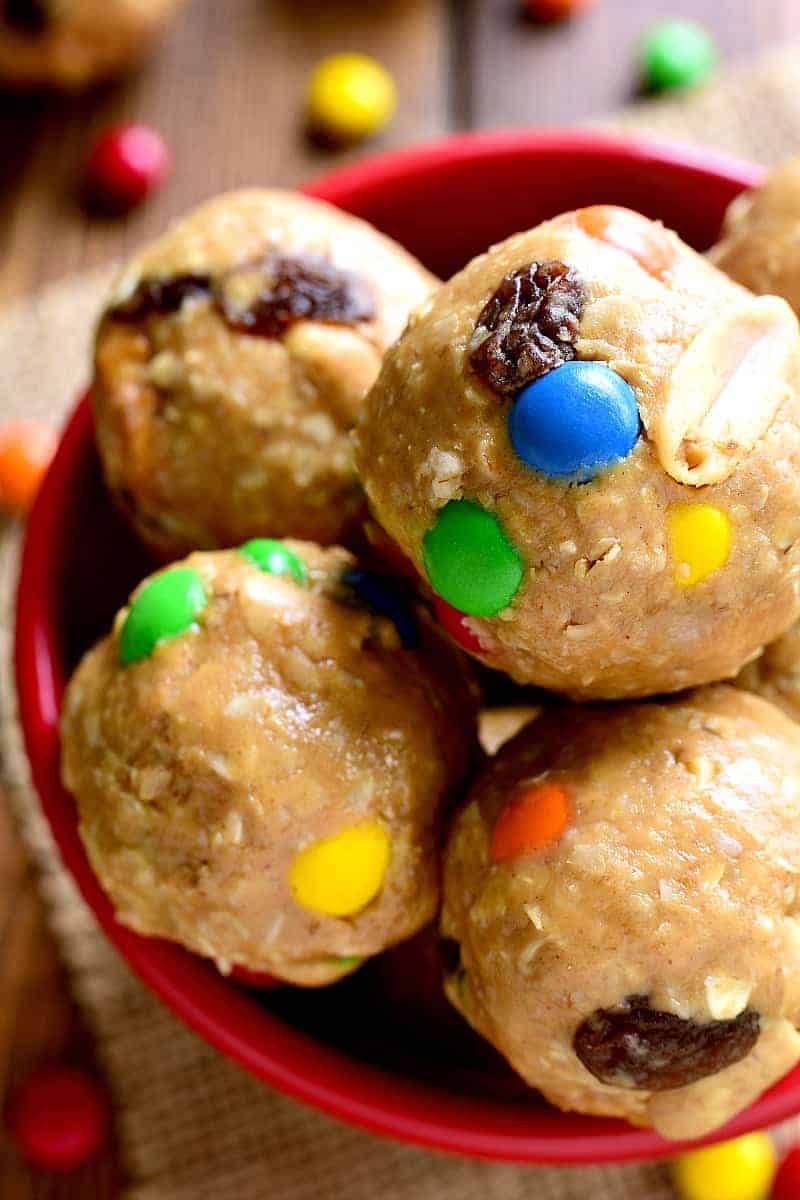 I have to say....since seeing the transformation the new windows offer, I've gotten the itch to do more of the serious stuff....but for now, I'm content with some smaller cosmetic changes. Things like rearranging the pictures on our walls and swapping out some of the decor and, most recently, replacing all the curtains in the living and dining room. We just did it last night, and as soon as they were up, I felt that new decor thrill and wondered why we had waited so long.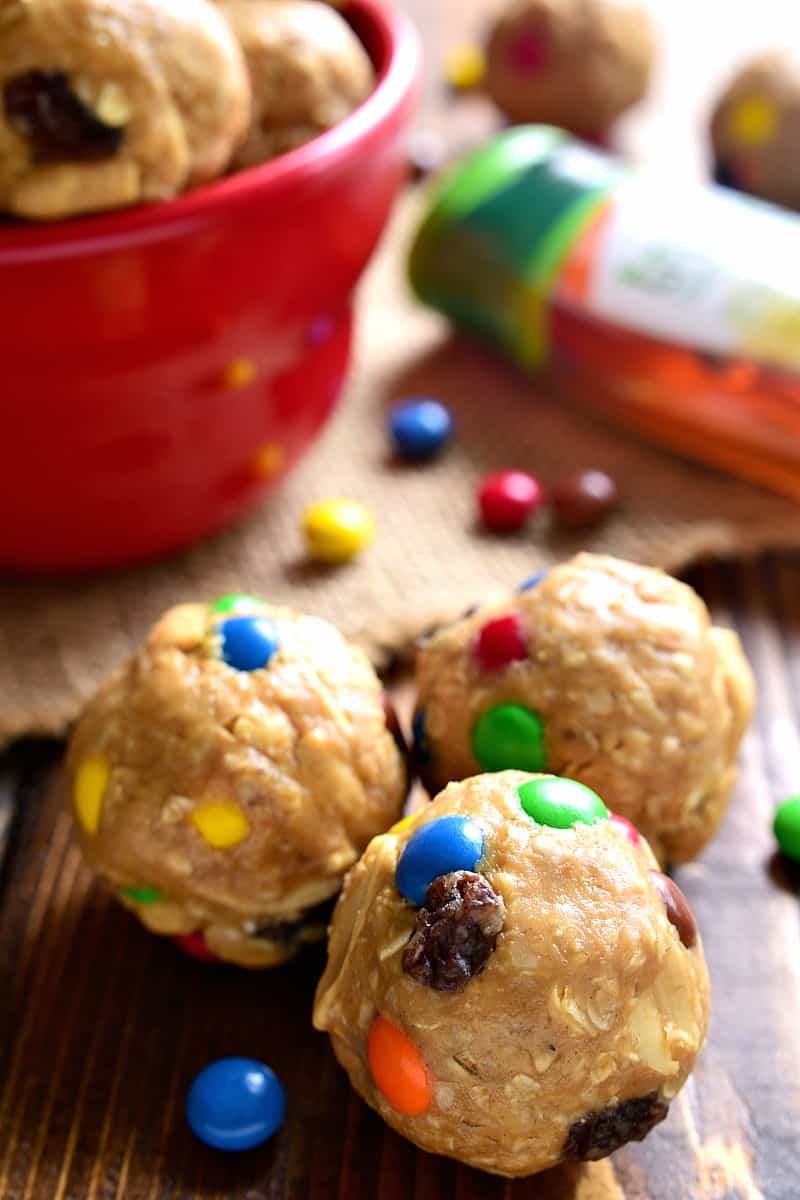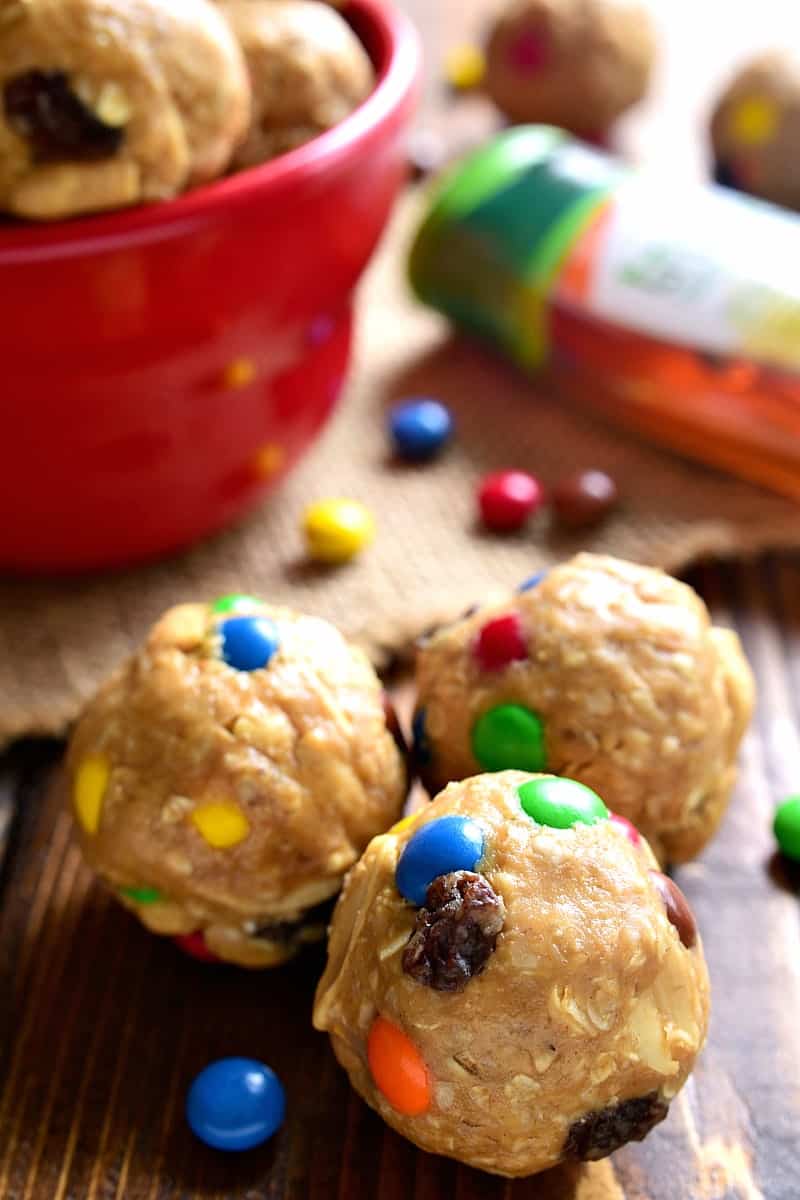 If we stop and look around at our family and friends, I would definitely say we're in the minority. Most people look at us like we're insane....and then ask us where we find the energy. To be honest, I'm not really sure....but I'm thinking next time I get asked, I'm going to credit these Trail Mix Energy Bites.
Trail Mix Energy Bites Ingredients
This energy bites recipe is packed with oats, peanut butter, and raisins and sweetened with Truvia Nectar. They're the perfect little energy boost you can pop in your mouth and keep right on going.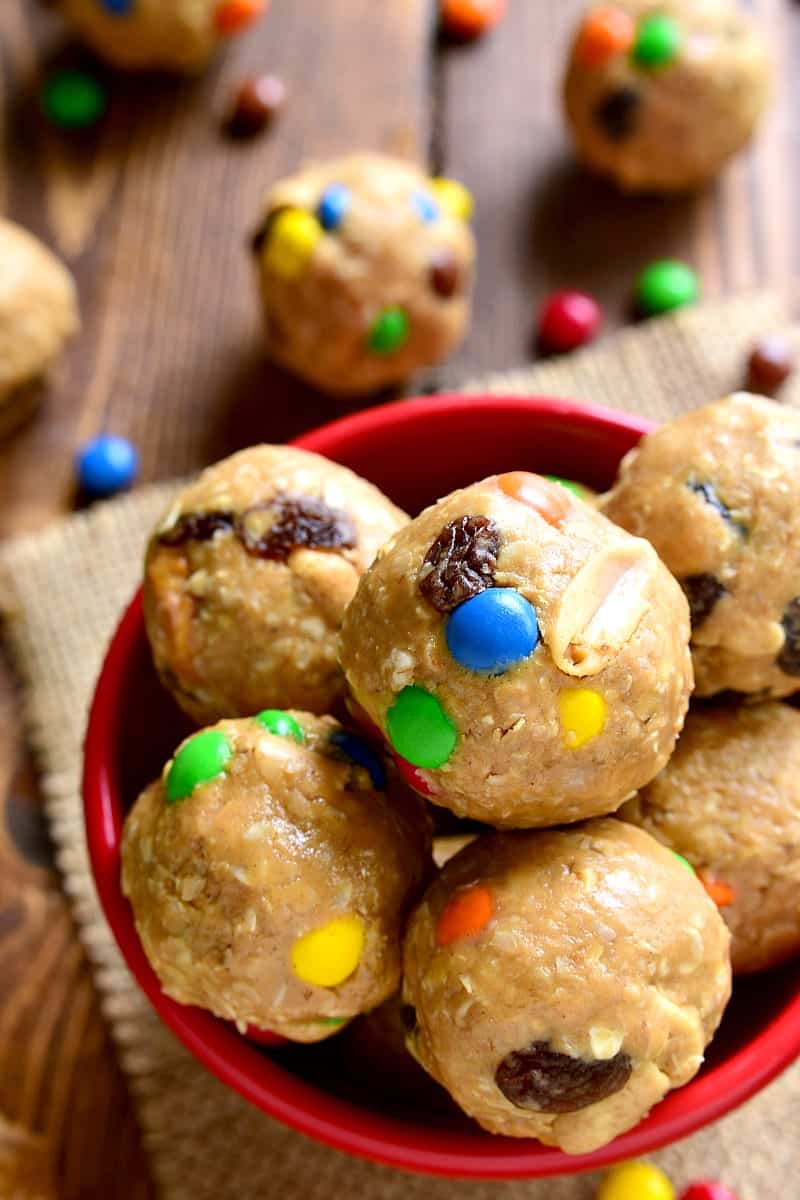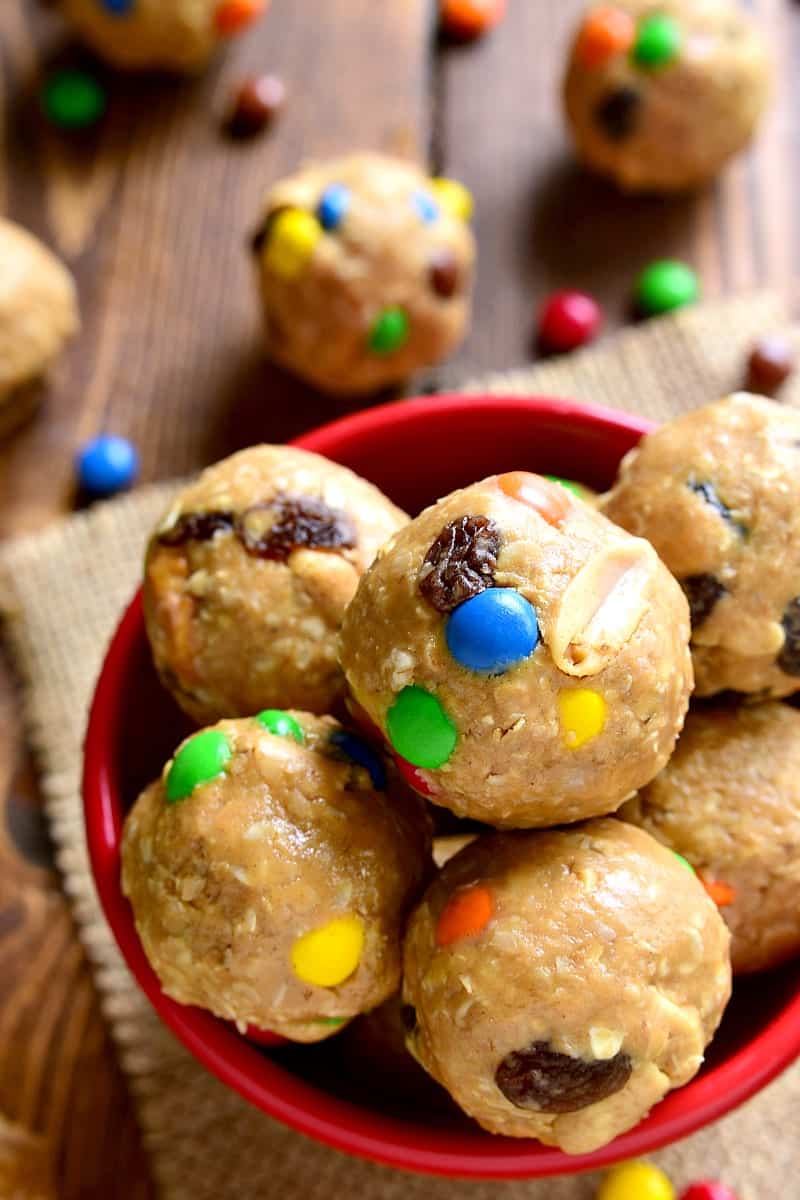 And best of all, these Trail Mix Energy Bites could not be quicker or easier to make. Just measure, pour, mix, and roll....no baking or chilling or setting required. Which leaves you with extra time (and energy) for house projects! After seeing how much my kids loved them, I'm thinking these Trail Mix Energy Bites will be a permanent fixture around here. Especially during home renovation time.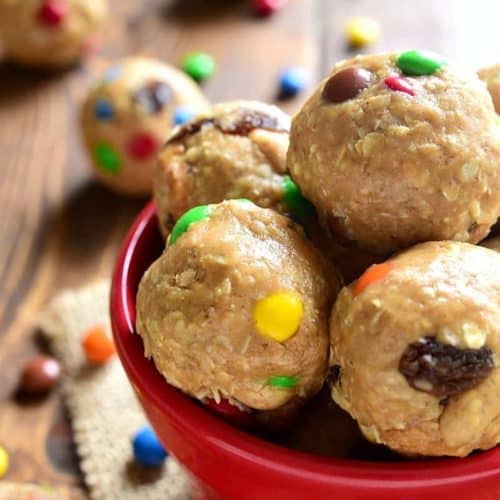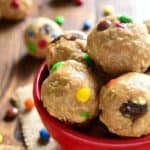 Trail Mix Energy Bites
These Trail Mix Energy Bites combine all the flavors of classic trail mix in a delicious energy bite you're sure to LOVE! (I bet you can't eat just one!)
Ingredients
1 ¼

c.

quick oats

½

c.

peanut butter

3

Tbsp.

Truvia Nectar

¼

c.

raisins

¼

c.

peanuts

¼

c.

mini chocolate chips
Instructions
Combine all ingredients in a large mixing bowl and mix until well combined.

Roll into 1 inch balls.

Store at room temperature or chilled in an airtight container.
Get more trail mix treat recipes here: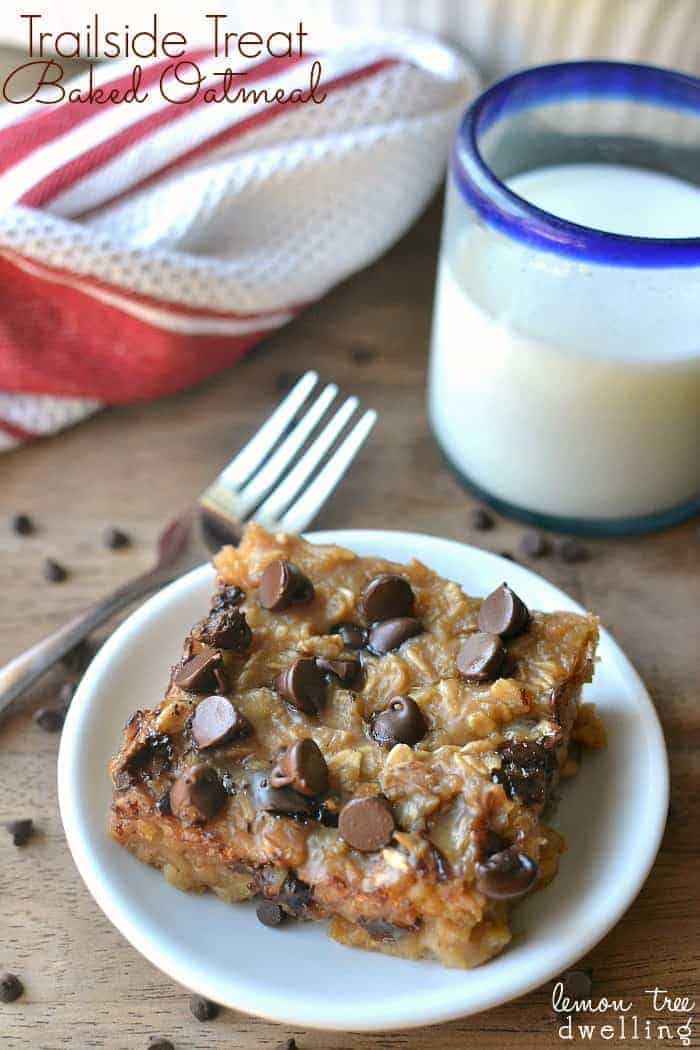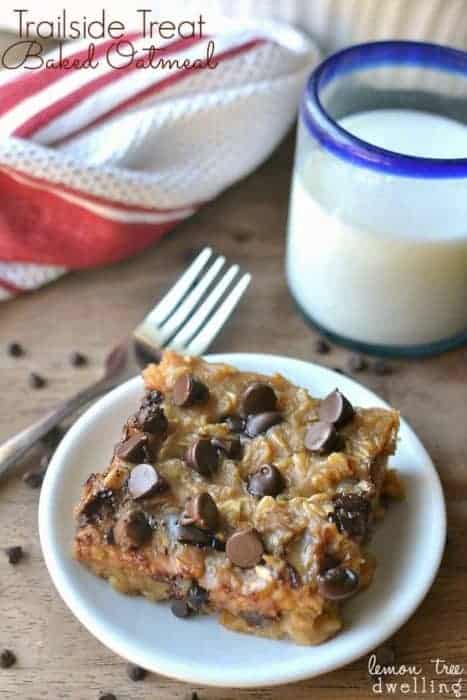 I partnered with Truvia to bring you this recipe, but as always, all ideas and opinions are my own!
For more recipe inspiration, check out Truvia's website or visit them on Facebook, Twitter, or Pinterest!