Skinny Orange Chicken – a delicious, lightened up version of your favorite takeout! This easy recipe comes together in 30 minutes or less and is guaranteed to satisfy the whole family!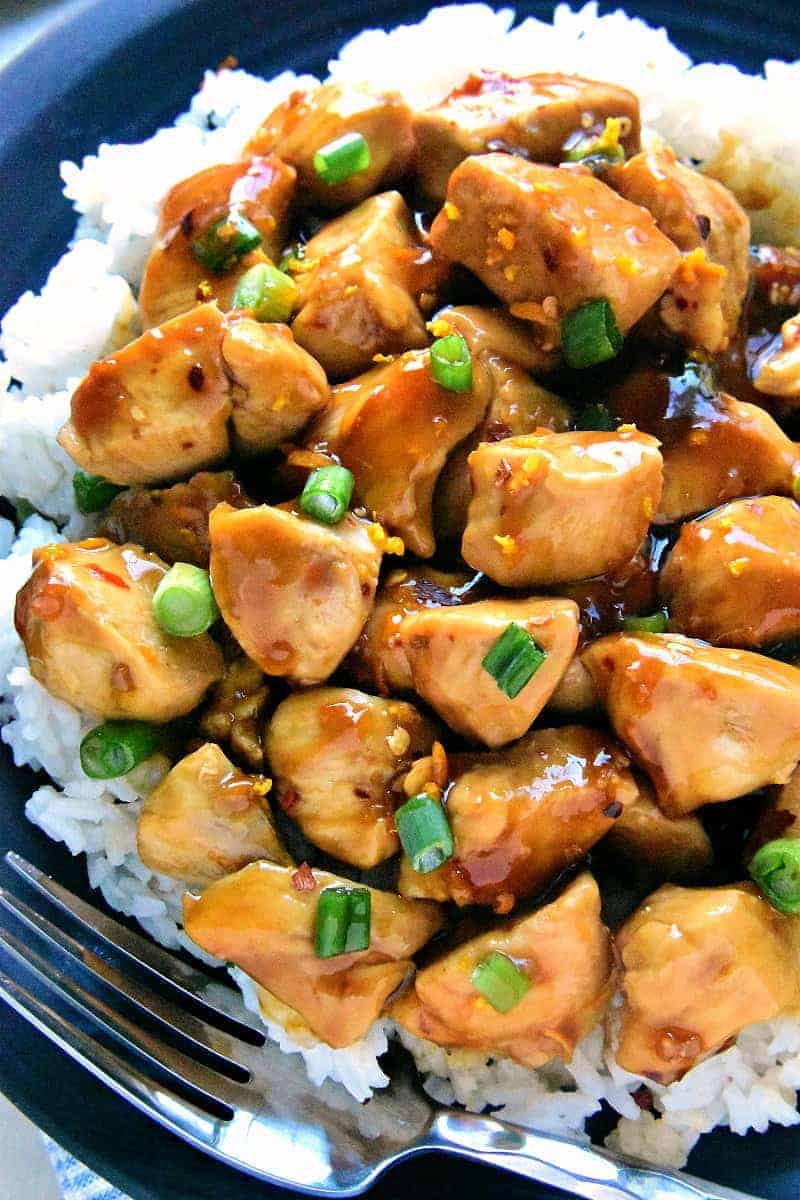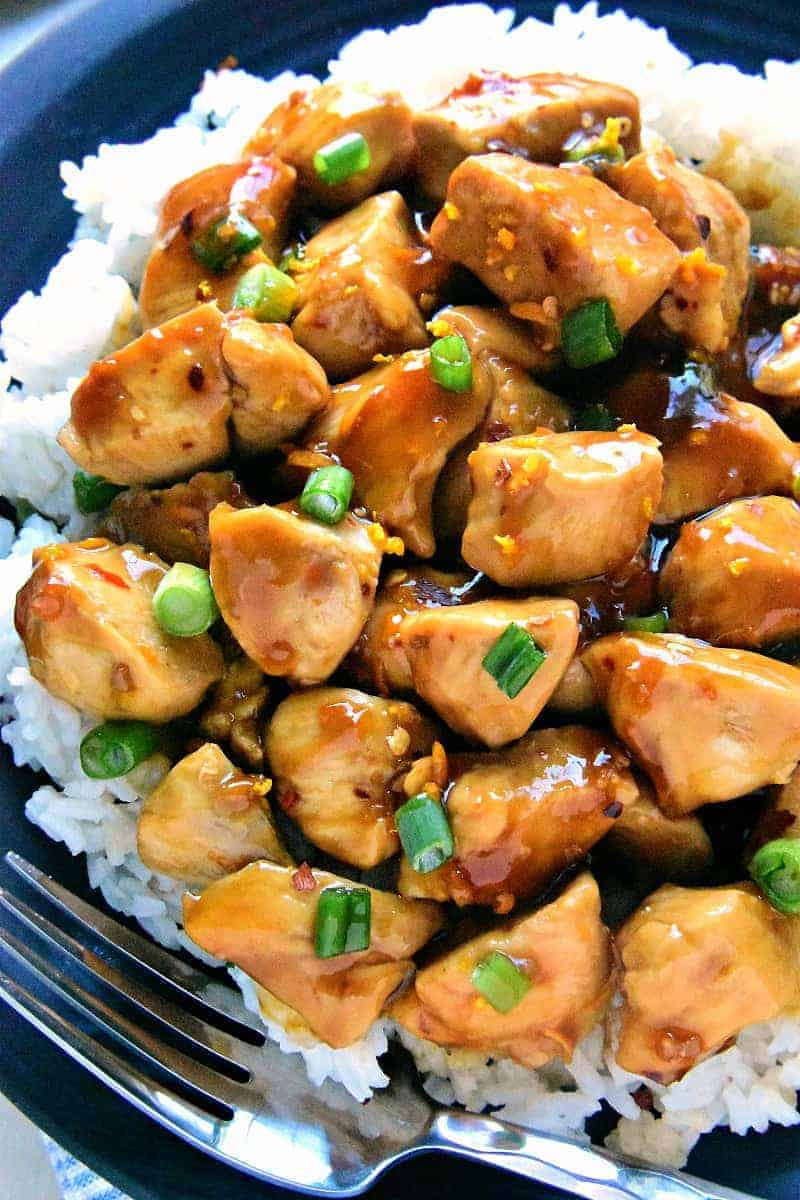 Every now and then I have an interesting moment as a parent. A moment where I stop and think about the fact that I'm in charge of 4 small humans….and, for better or worse, how they turn out is in large part up to me! It's no small task, and yet, there's nothing that makes me particularly qualified to be doing it. I guess that's what it is to be a parent…..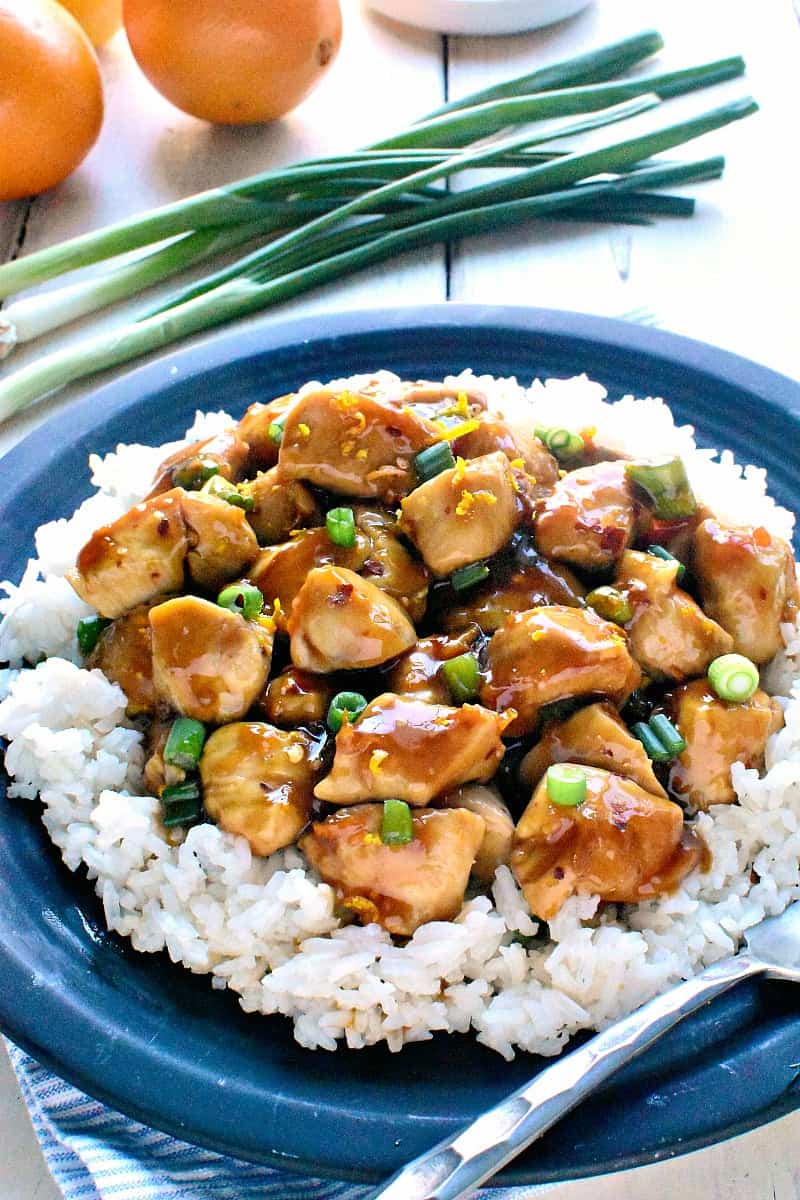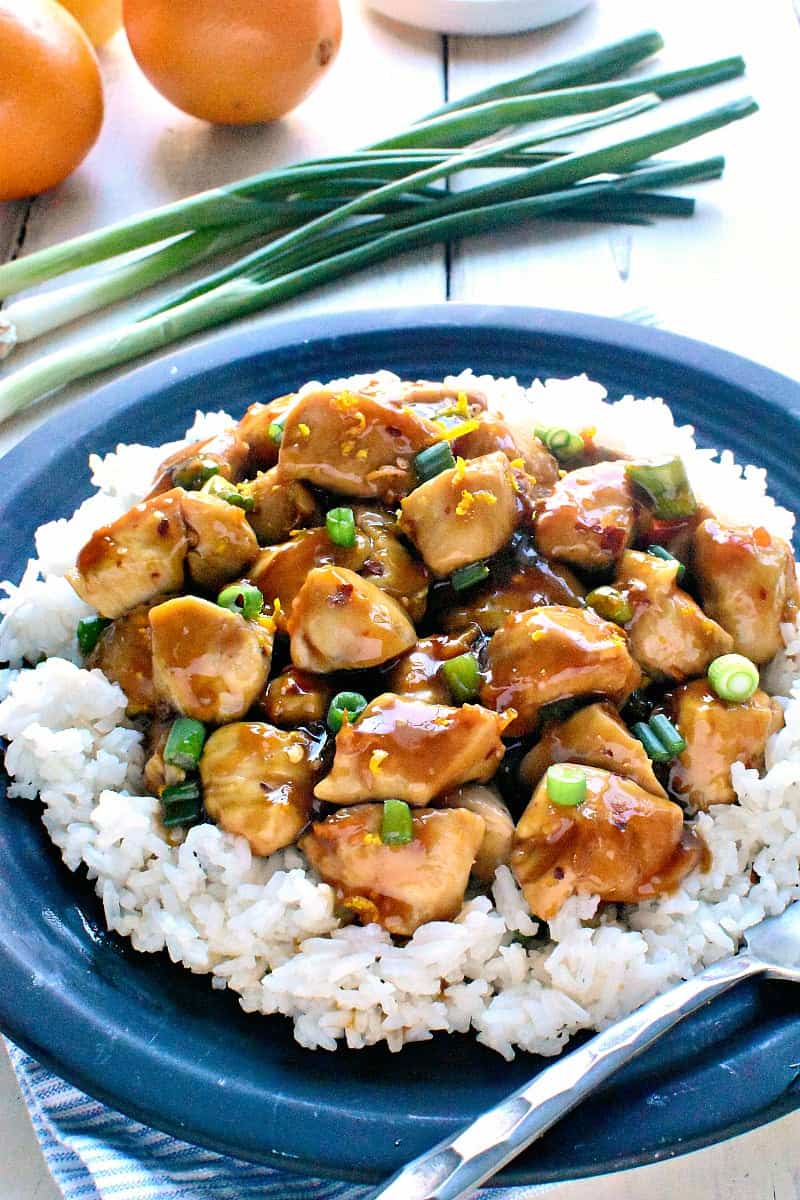 At any given moment, with any given decision, it's hard to know what the "right" answer is. In terms of rules and expectations and rewards and consequences and all the other things that go into parenting. And it's especially confusing when you take into consideration the way you were raised…..and whether you should be doing things the same way or completely differently!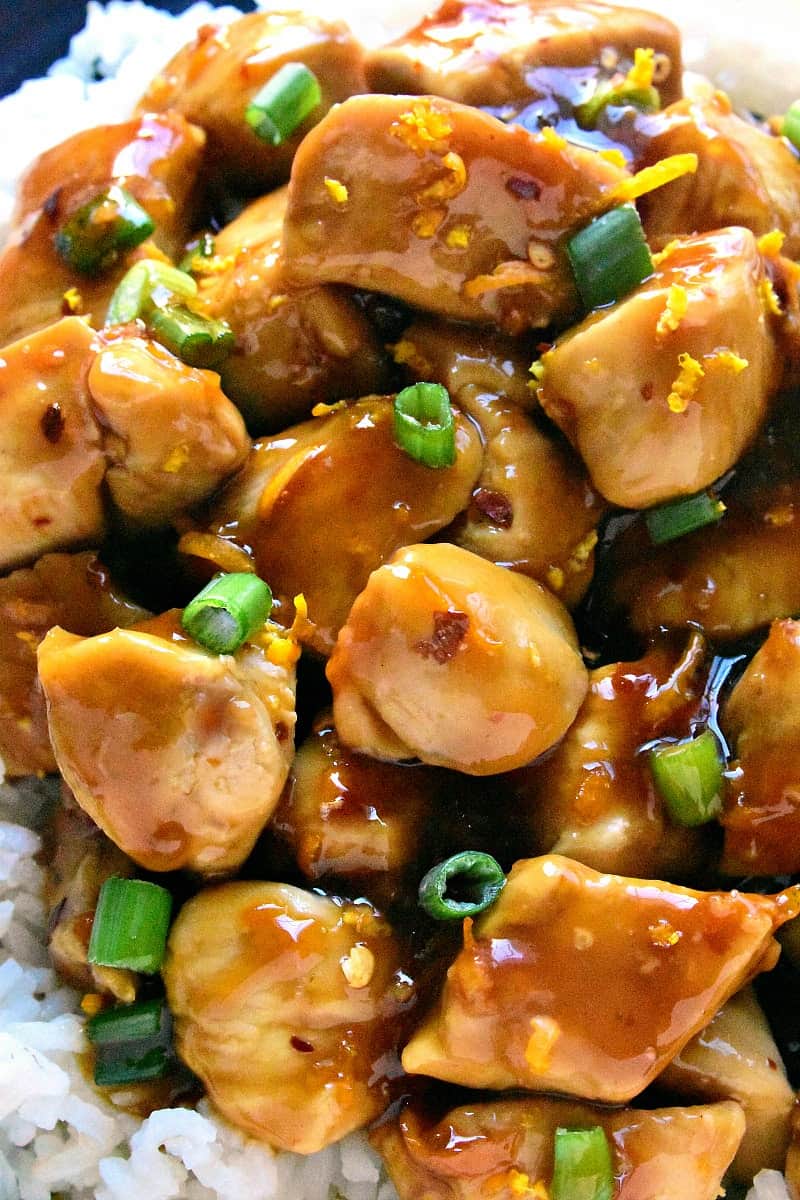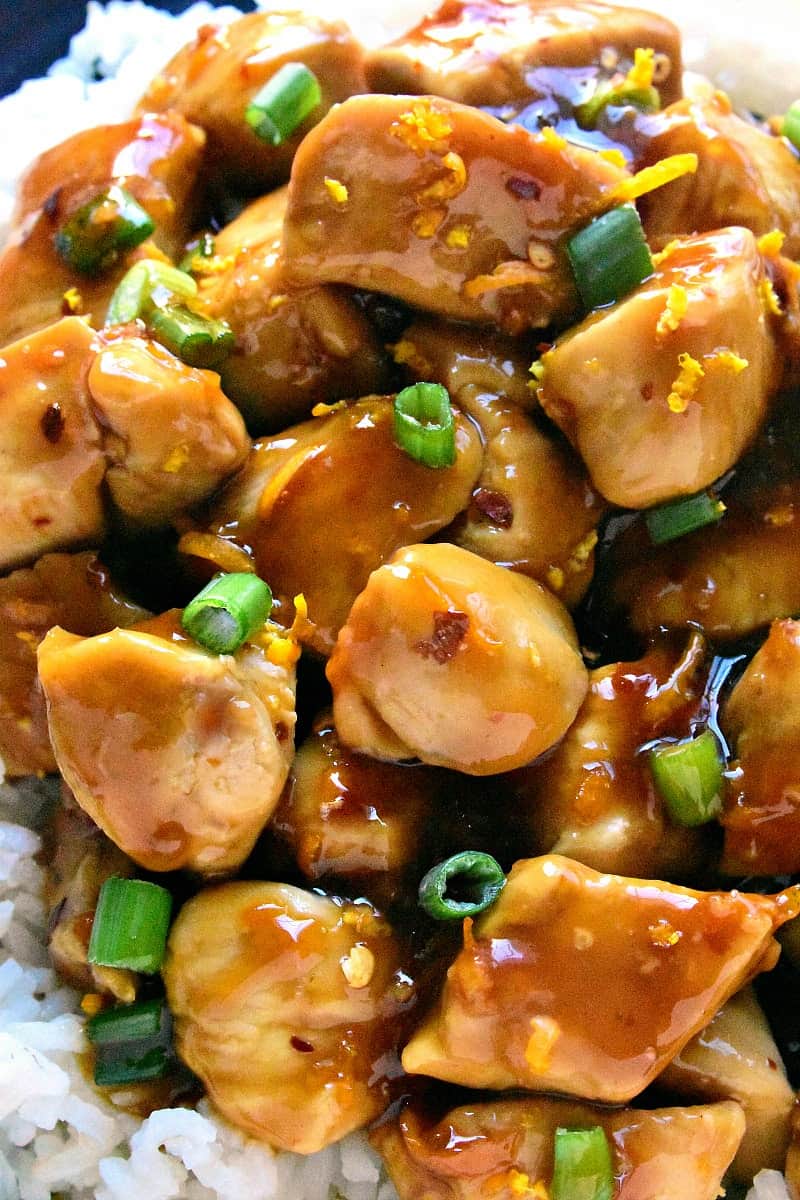 Take, for instance, eating out. As a kid, eating out was a HUGE treat. It happened rarely – usually on vacation – and I specifically remember choosing special outfits to wear when I knew we were going out. Because it wasn't just an everyday thing….it was a special occasion! Which is completely different than my kids' view of eating out. Not that it's an everyday thing, but we definitely go out WAY more often than I ever did growing up. And every now and then, I can't help but wonder if we're doing it "right". If the family time makes it all worthwhile, or if we're actually spoiling our kids in the process.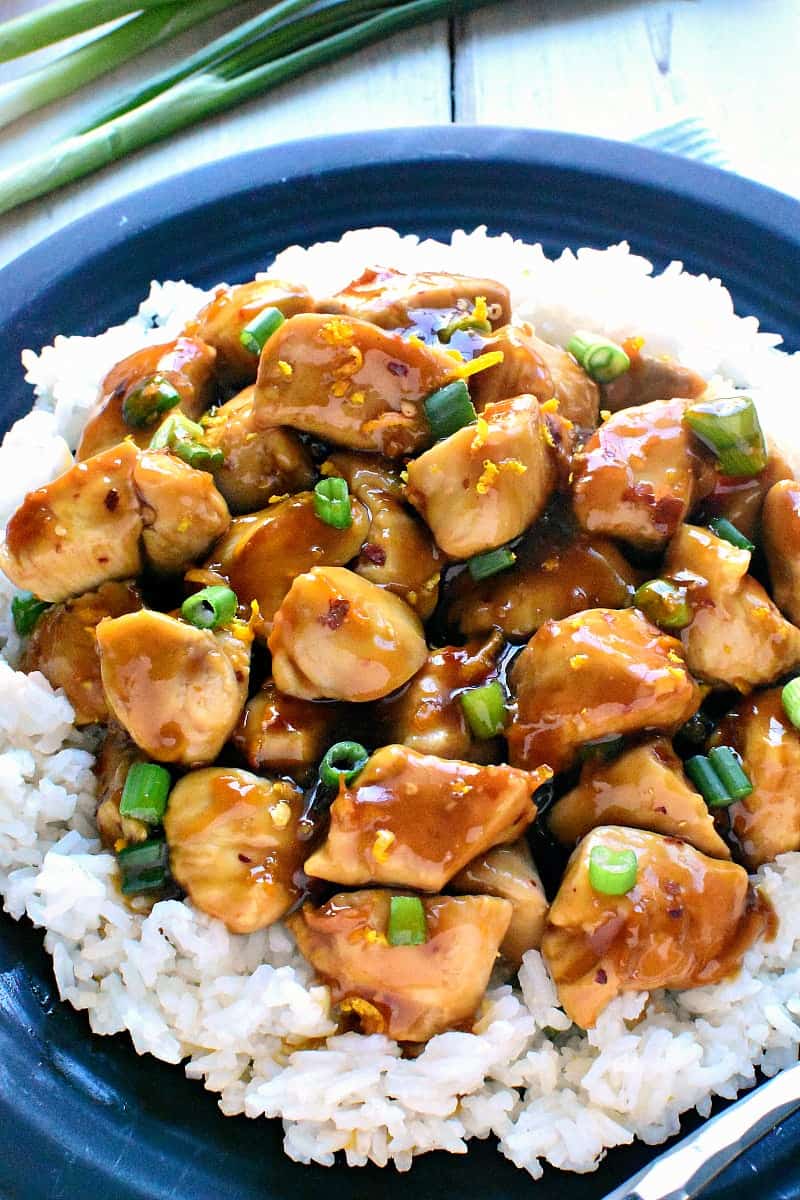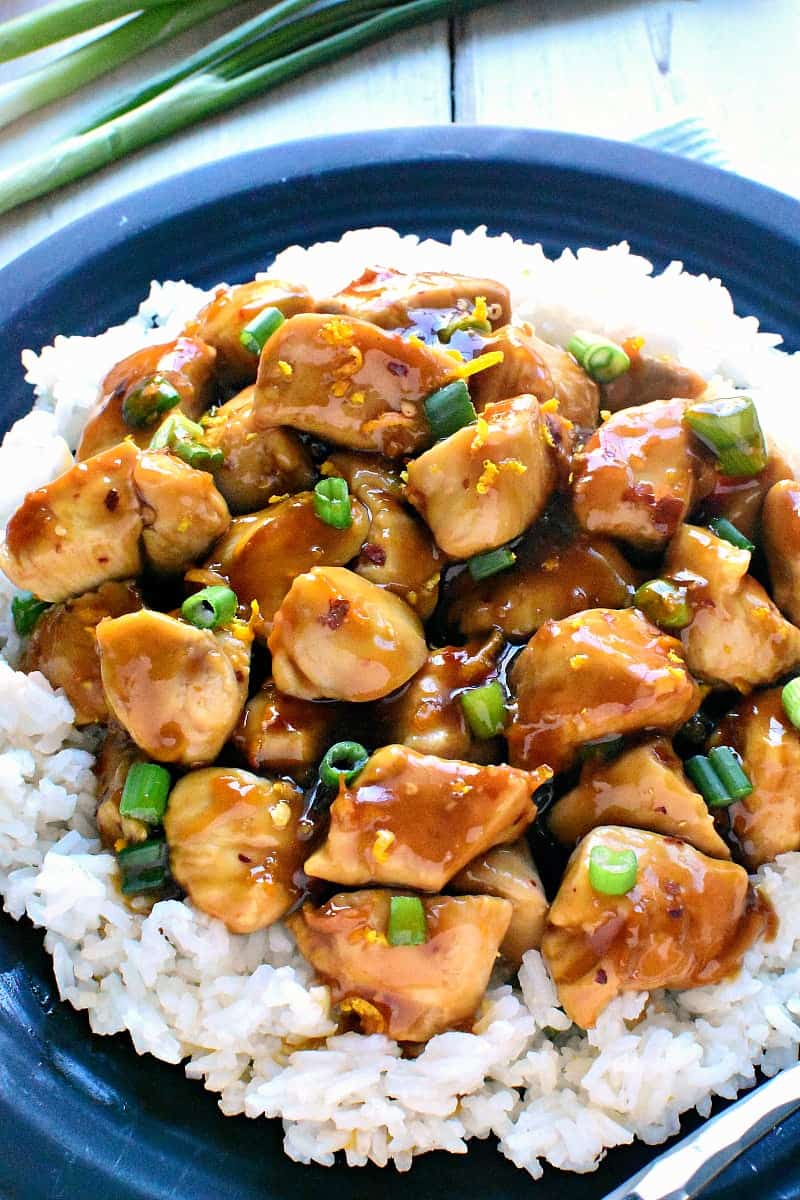 Skinny Orange Chicken – A restaurant favorite
I know there isn't a "right" answer….but I also know that, when in doubt, it never hurts to make a few small changes. So I decided to take one of our family's favorite restaurant foods – orange chicken – and recreate it at home. Because eating at home is always a good idea, especially when it tastes just as delicious (or even more delicious!) than eating out. So I headed to Pick 'n Save, where I knew I would find everything I needed to make the BEST orange chicken. And you know what? Oranges are in season right now! And since fresh orange juice makes for the best tasting sauce, you better believe that's exactly what I used. Best of all? I was able to lighten it up by eliminating the breading, which means this Skinny Orange Chicken is a recipe your kids will love AND one you can feel great about feeding them.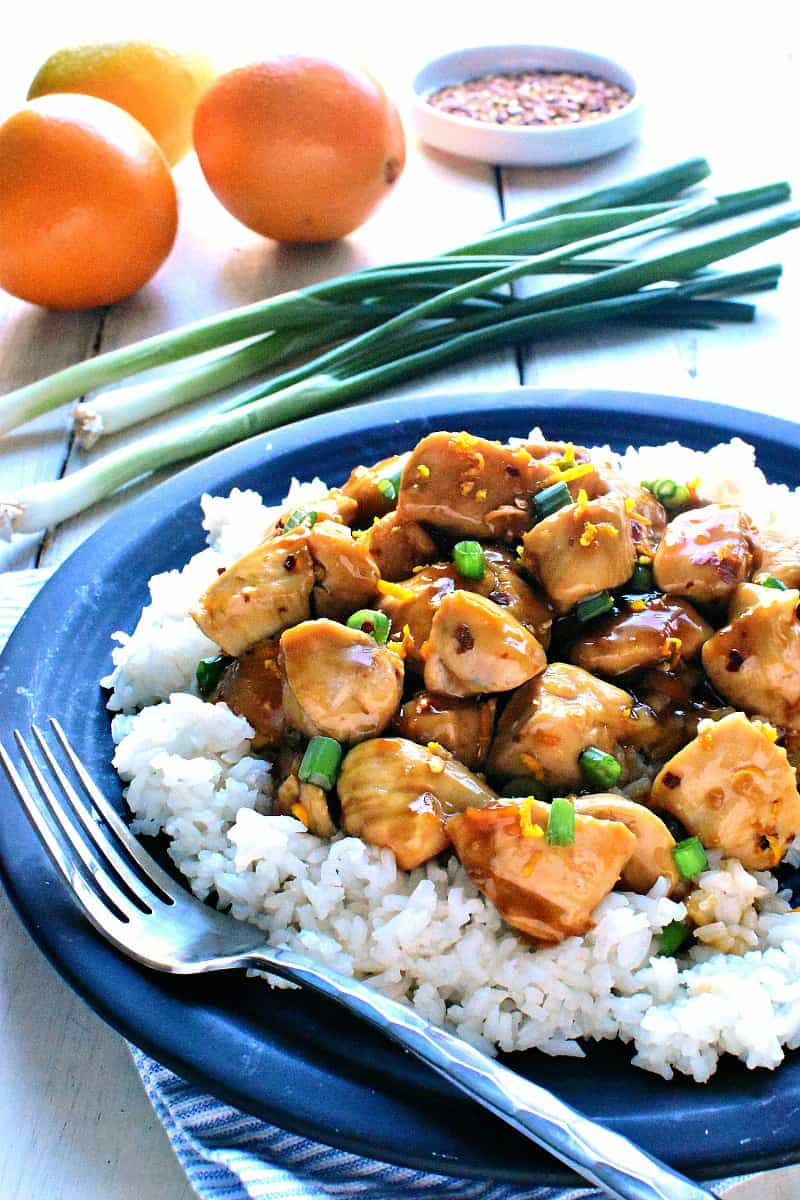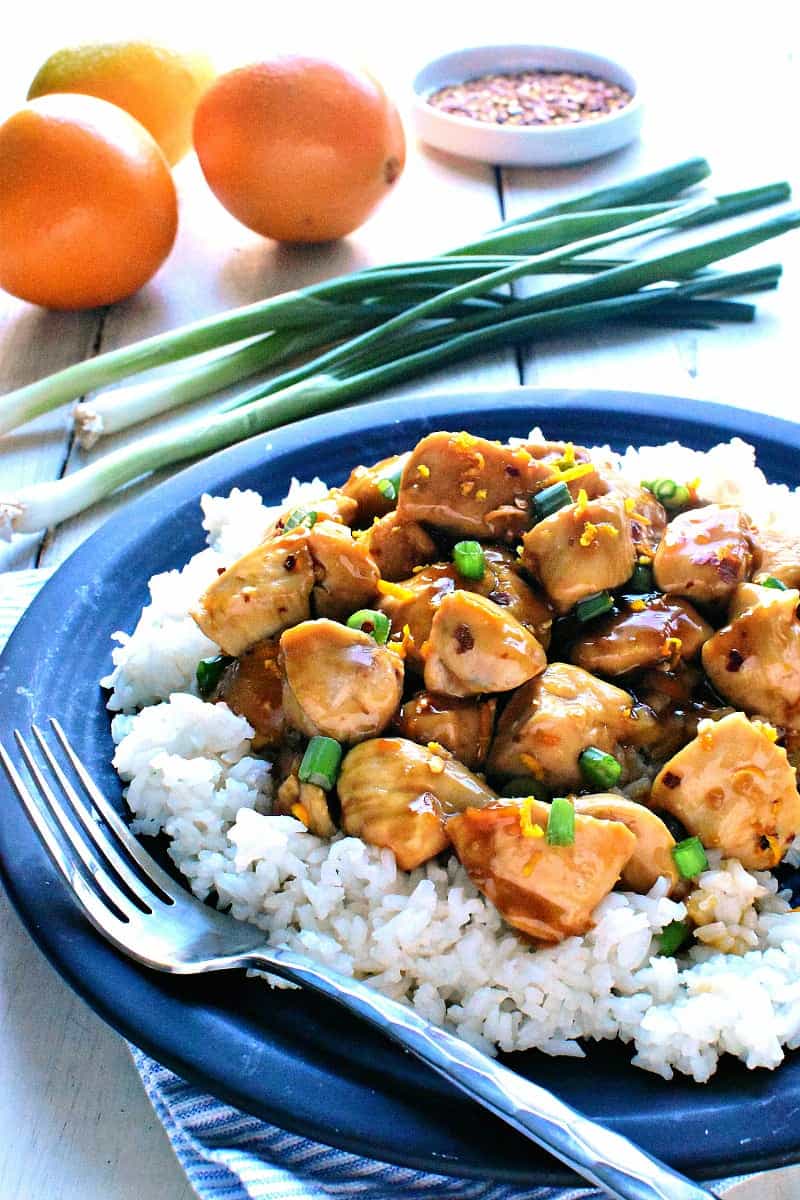 It's not always easy to know exactly what you should be doing as a parent…but sometimes things just feel easy. And right. And this Skinny Orange Chicken will give you that feeling….guaranteed!
For more recipe inspiration, be sure to follow Pick 'n Save on Facebook, Pinterest, and Twitter!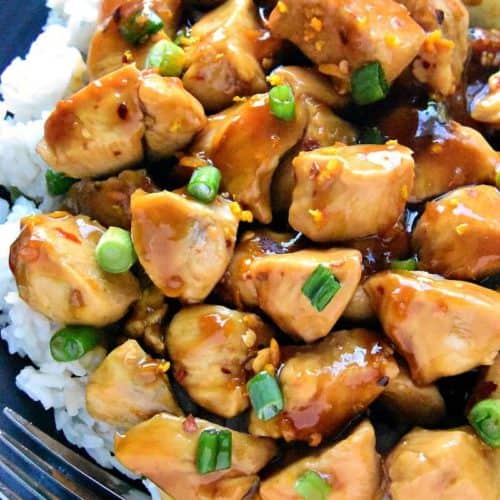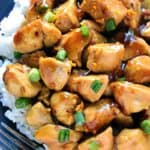 Skinny Orange Chicken
Skinny Orange Chicken - a delicious, lightened up version of your favorite takeout! This recipe comes together in 30 minutes or less and is guaranteed to satisfy the whole family!
Ingredients
2

lbs.

boneless

skinless chicken breast

1

c.

fresh orange juice

2

Tbsp.

fresh lemon juice

2

Tbsp.

rice wine vinegar

2

Tbsp.

soy sauce

1/3

c.

brown sugar

1

tsp.

minced garlic

1/2

tsp.

ginger

1

Tbsp.

orange zest

1/4

tsp.

crushed red pepper

1/2

c.

water

1 - 1 1/2

Tbsp.

corn starch

according to desired thickness

3

green onions

sliced

additional orange zest or red pepper flakes

optional

3-4

c.

cooked rice
Instructions
Cut chicken into 1 inch pieces and set aside.

In a medium skillet, combine orange juice, lemon juice, rice wine vinegar, soy sauce, brown sugar, minced garlic, ginger, orange zest, and crushed red pepper.

Cook, stirring regularly, over medium-high heat until slightly thickened and bubbly.

In a small bowl or measuring cup, combine water and corn starch and stir until corn starch is dissolved.

Add corn starch mixture to skillet and continue cooking, stirring regularly, until sauce is thickened.

While sauce is cooking, heat a small amount of oil in a separate skillet.

Add chicken and cook until no longer pink.

Combine cooked chicken with sauce and garnish with green onions, orange zest, and red pepper flakes as desired.

Serve over rice.
Looking for another chicken dish thats light and flavorful to enjoy? Try my Sheet Pan Pesto Chicken!