Sweet Potato Black Bean Burritos made with fresh sweet potatoes, black beans, cilantro, onions, and cheese. These burritos are loaded with flavor and packed with nutrients. Make them ahead for a quick & easy weeknight meal!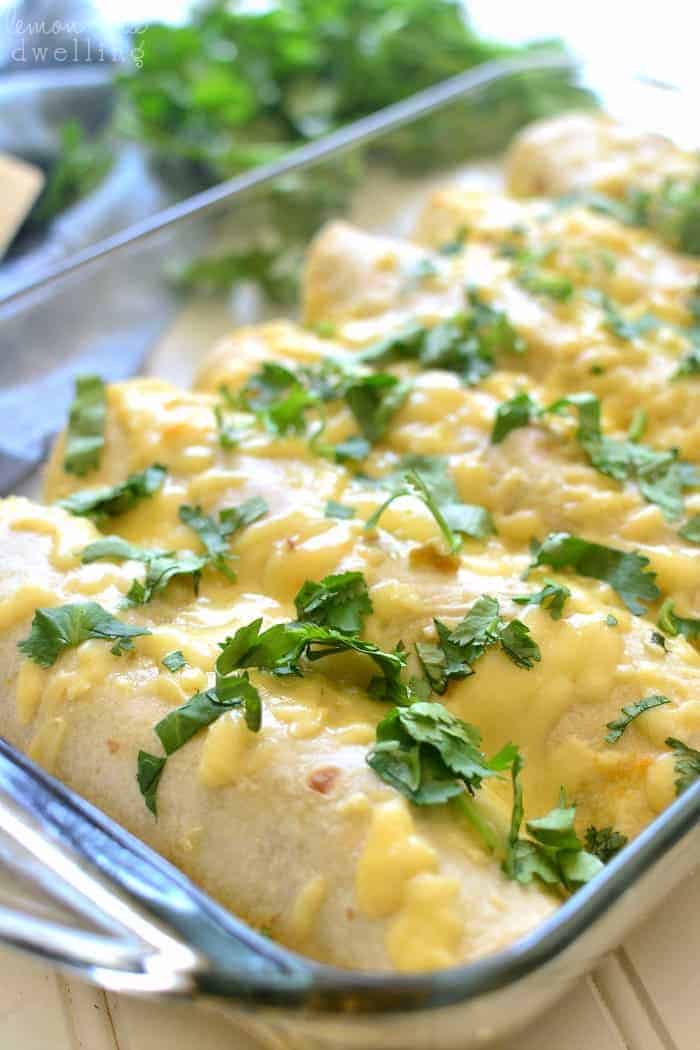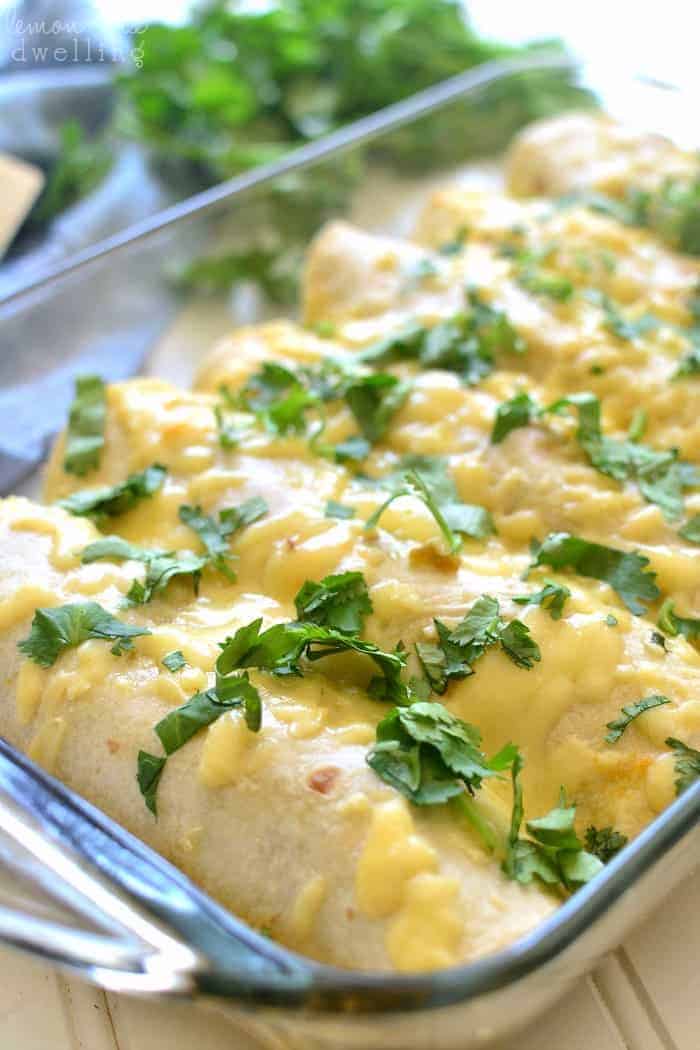 This post is dedicated to all the dinner makers out there. The moms, the dads, the husbands, the wives, the working men and women of the world who come home exhausted and, as it turns out, still need to eat! I bring you one of my favorite make-ahead meals: Sweet Potato Black Bean Burritos.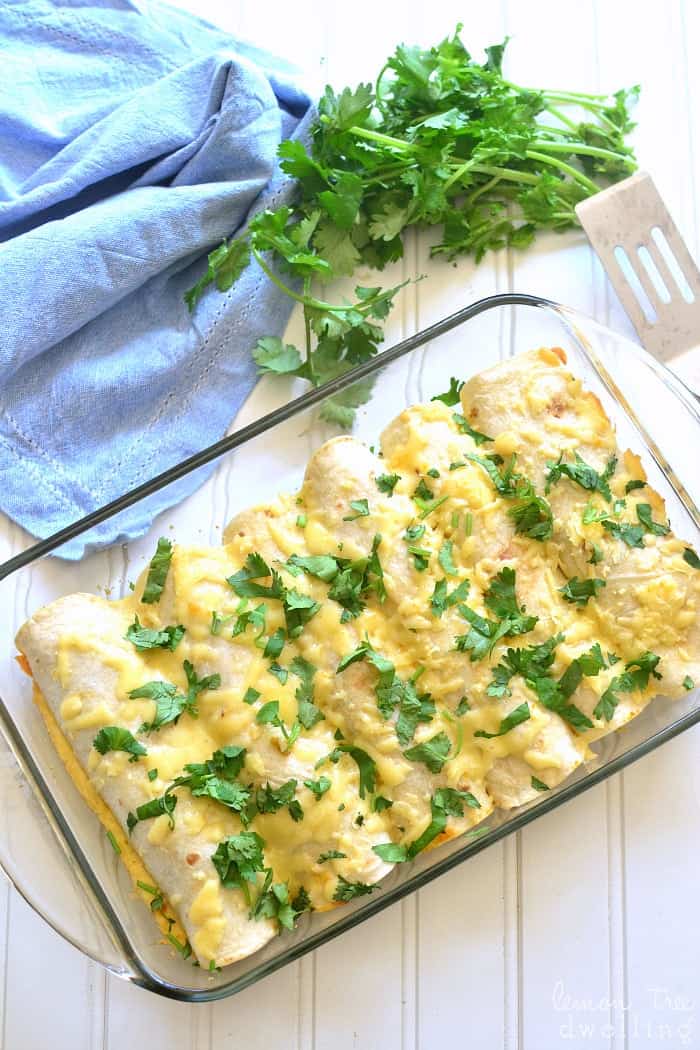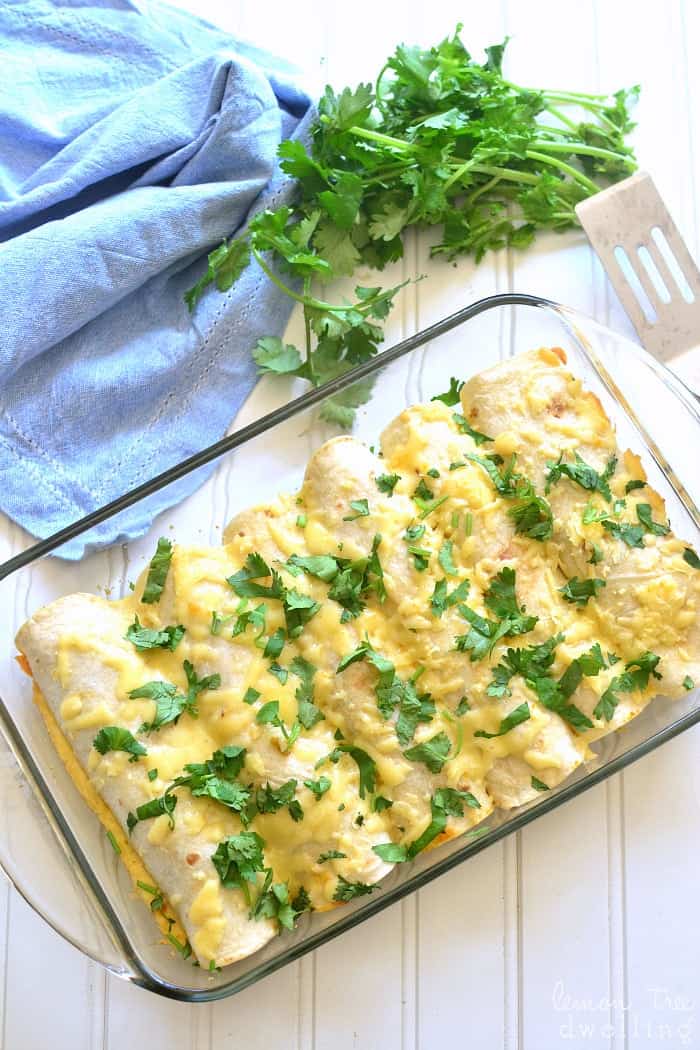 Are you feeling me? Seriously….I can't tell you the number of times a month I think to myself, "This again?? Didn't I just make dinner last night? And now I have to make it again???" Ugh. It's a reality that's sad, but true.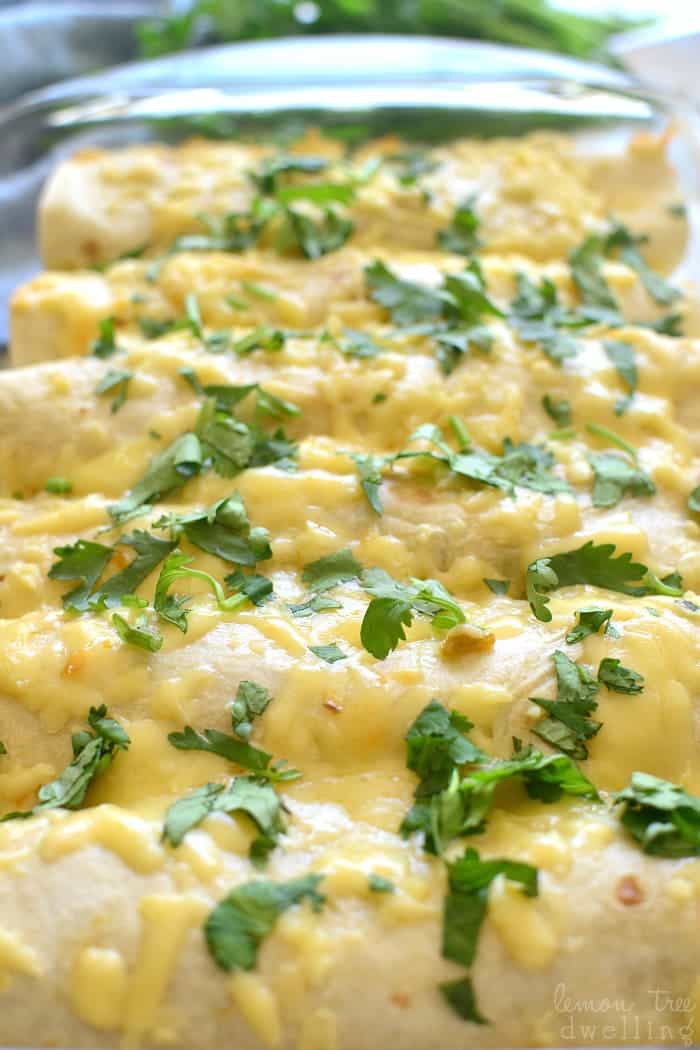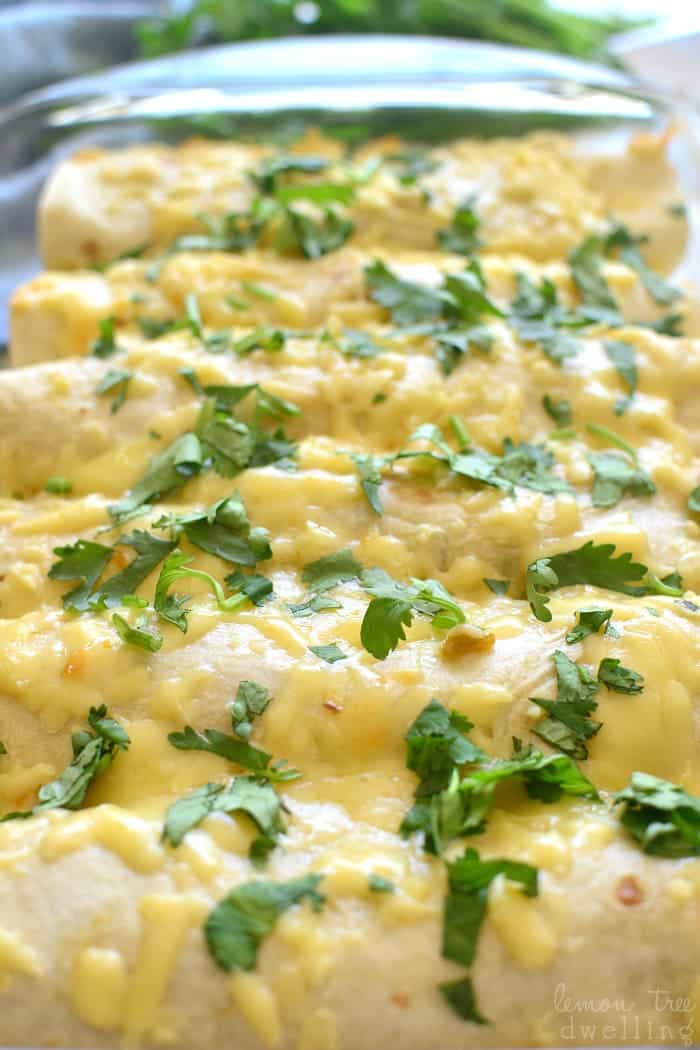 And it has nothing to do with not liking to cook! Because I do! No, it has to do with all the other things that need to be accomplished on weeknights….and the fact that making dinner is just. one. more. thing.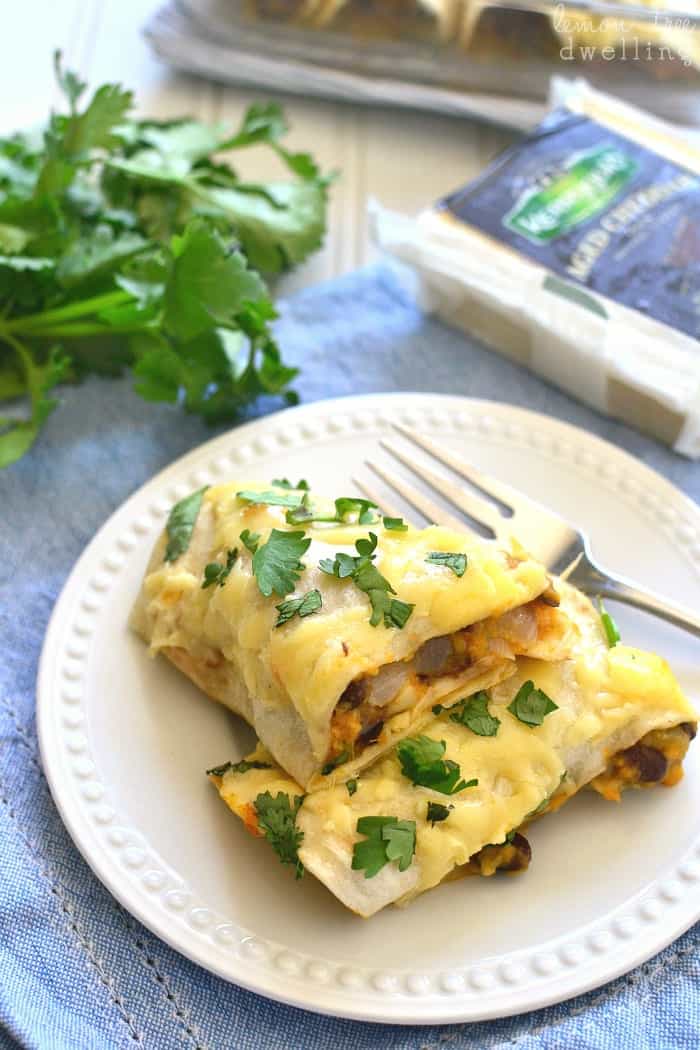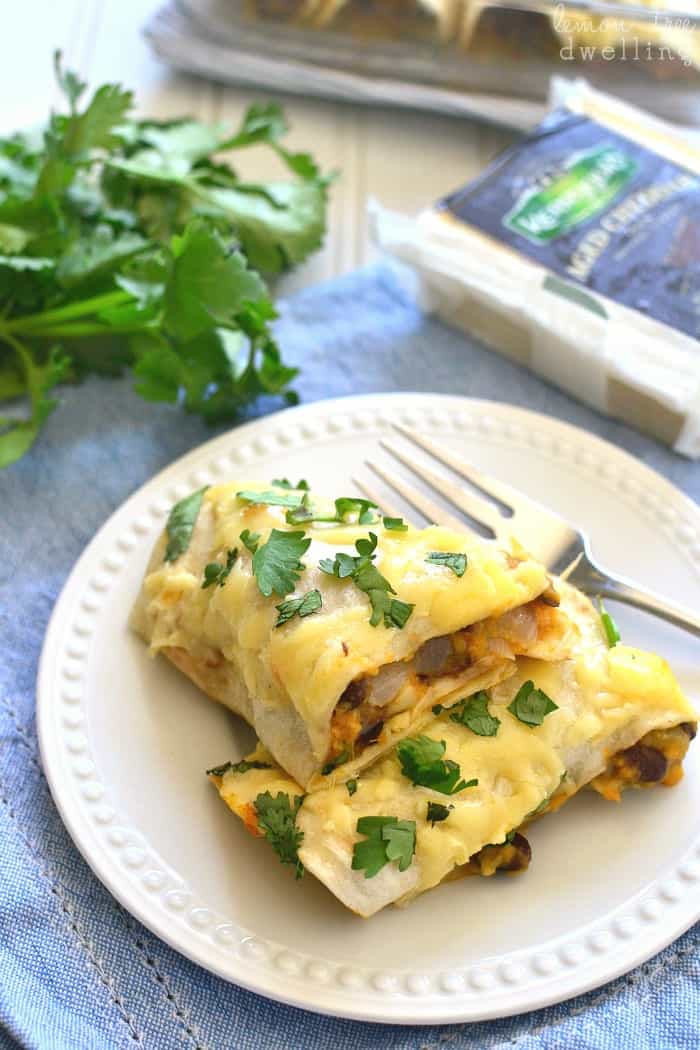 Which is why it's important – essential even – to have go-to dinners that can be made in advance and just popped into the oven at the right time! Around here, we are fans of all things Mexican…..so I often tend to have tacos/fajitas/burritos on my mind. And honestly? What makes a better weeknight meal than a big pan of cheesy burritos? The ultimate comfort food!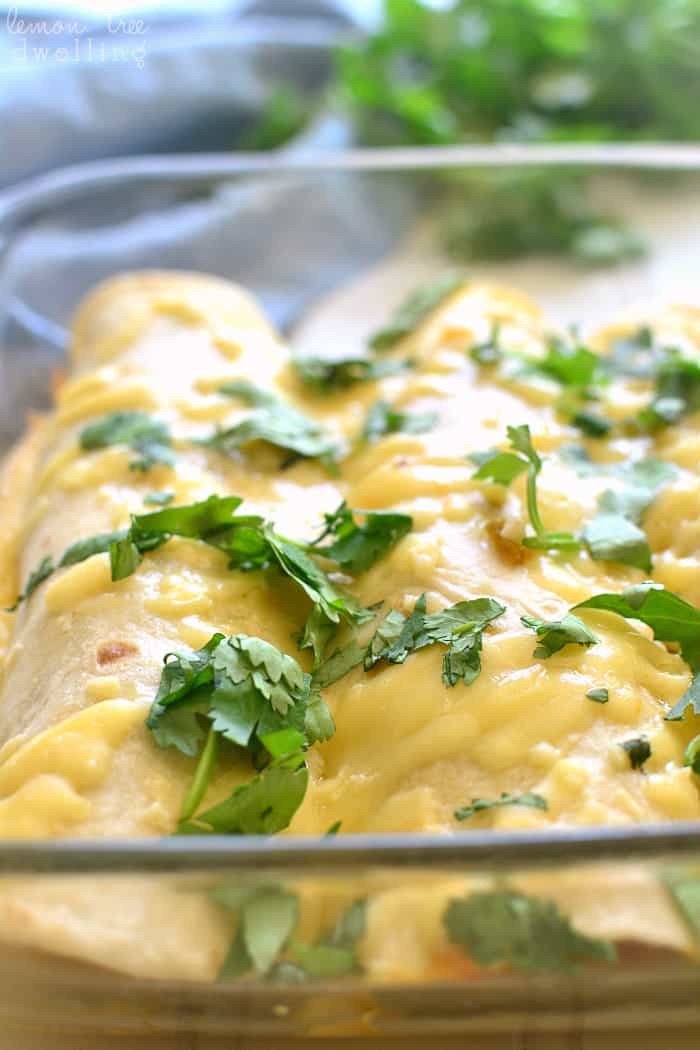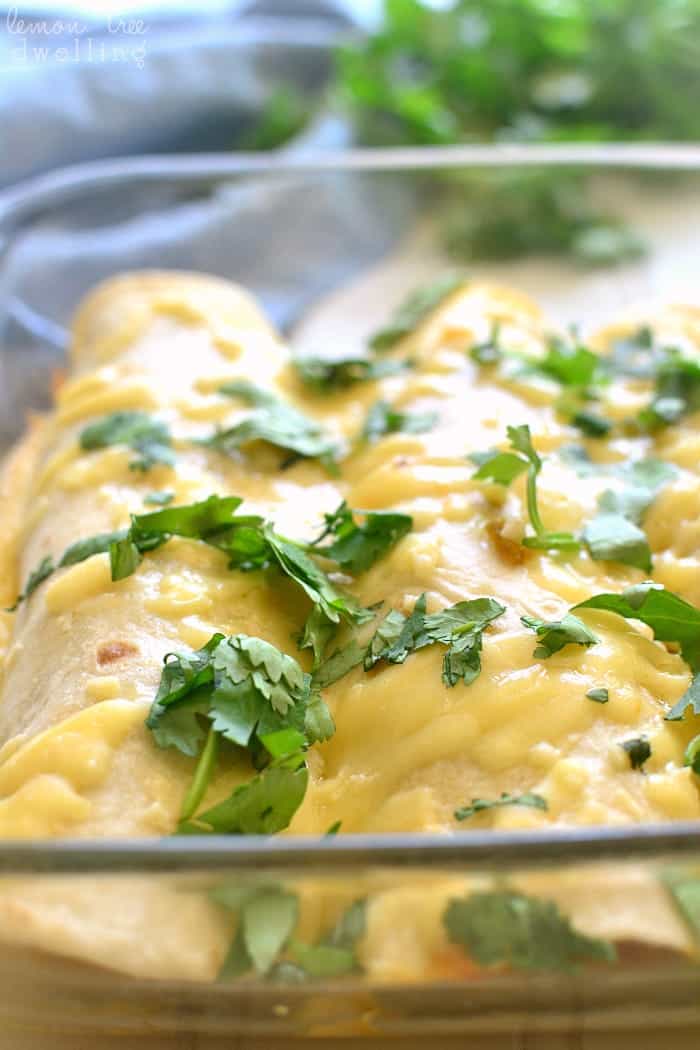 But. These are not just your typical burritos. Because these are loaded up with black beans and sweet potatoes and Kerrygold Aged Cheddar, then topped with fresh cilantro. They're a delicious blend of savory with a touch of sweet, and perfect for fall! And best of all, you can make them in advance, stick them in the fridge, and they'll be ready for you when you need them. If only all dinners could be so accommodating!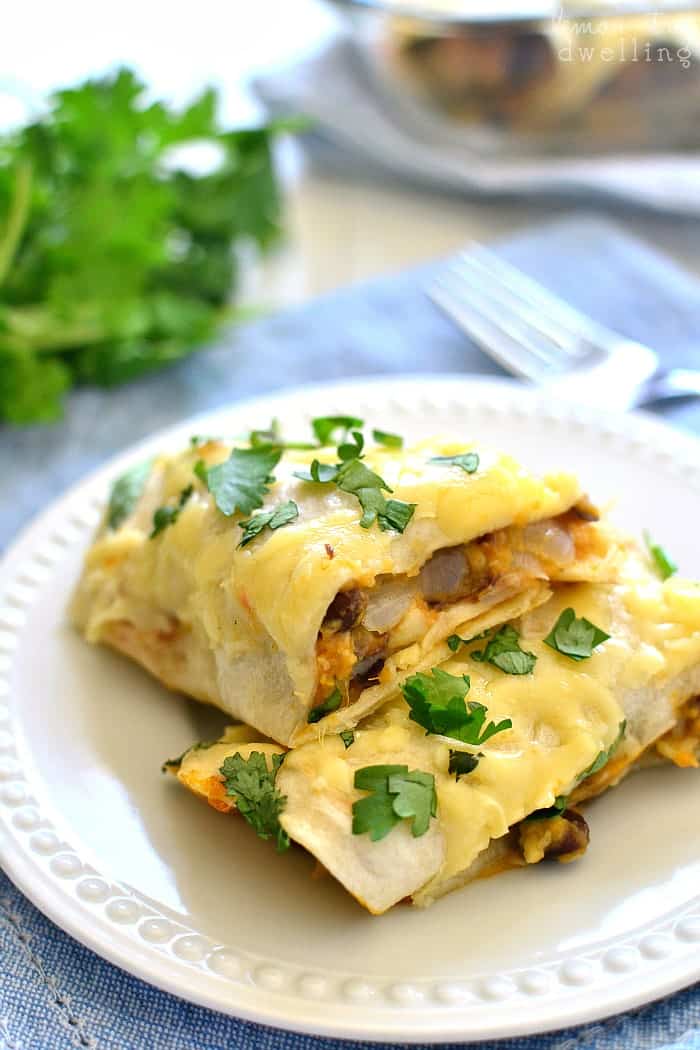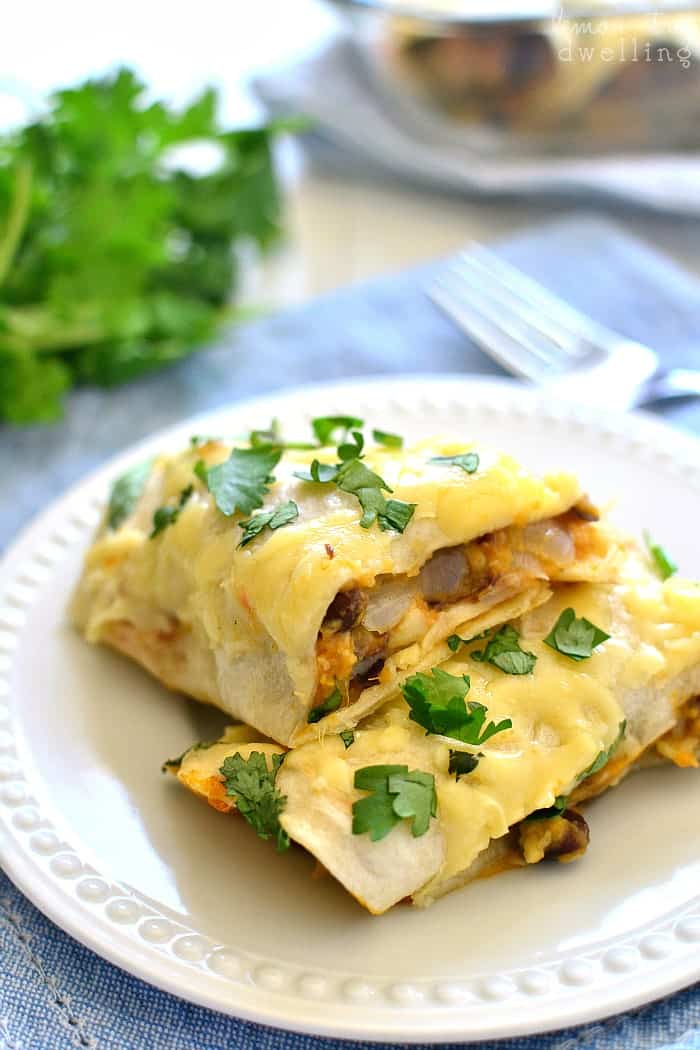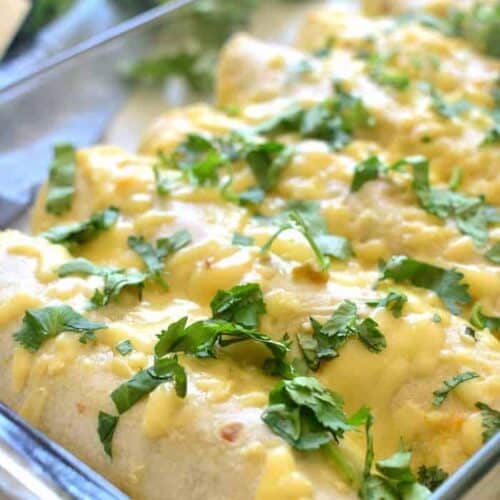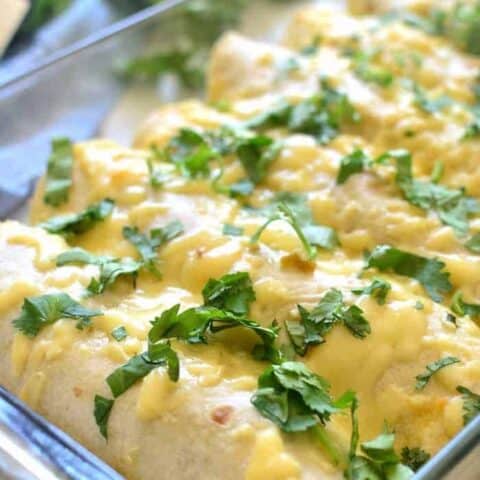 Sweet Potato Black Bean Burritos
Yield: 16 burritos

Prep Time: 25 minutes

Cook Time: 30 minutes

Total Time: 55 minutes

The BEST Sweet Potato Black Bean Burritos made with fresh sweet potatoes, black beans, cilantro, onions, and cheese. Make them ahead for a quick & easy weeknight meal!
Ingredients
5 cups peeled, cubed sweet potatoes
1 Tablespoon olive oil
1 large onion, chopped (approximately 2 1/2 cups)
4 garlic cloves, minced
4 ounce can diced green chiles
4 teaspoons cumin
4 teaspoons coriander
2 15-ounce cans black beans, drained
1/2 cup packed fresh cilantro leaves
3 Tablespoons lime juice
1 1/2 teaspoons kosher salt
14 ounces aged cheddar cheese, grated
16 6-inch flour tortillas
Instructions
Place cubed sweet potatoes in a medium saucepan with enough water to cover.
Bring to a boil; reduce heat and simmer, covered, 10 minutes. Drain.
Heat olive oil in a medium skillet. Add onions, garlic, and chiles. Cook, covered, over medium heat 5-7 minutes or until onions are tender.
Stir in cumin and coriander.
In a large bowl, mash the sweet potatoes, beans, cilantro, lime juice, and salt.
Stir in the onion mixture and one package of grated cheese.
Spoon approx. 1/2 cup of the mixture into each tortilla and roll. Place burritos seam side down in a lightly oiled baking dish. (You may need to divide the burritos into two baking dishes.)
Sprinkle with additional grated cheese.
Cover with foil and bake at 350 degrees for 30 minutes or until heated through.
Garnish with chopped cilantro, sour cream, and salsa as desired.
Nutrition Information:
Yield: 16 Serving Size: 1 grams
Amount Per Serving: Calories: 382Total Fat: 13gSaturated Fat: 6gTrans Fat: 0gUnsaturated Fat: 6gCholesterol: 25mgSodium: 743mgCarbohydrates: 52gFiber: 8gSugar: 5gProtein: 15g

You might also enjoy these other recipes made with Kerrygold cheese: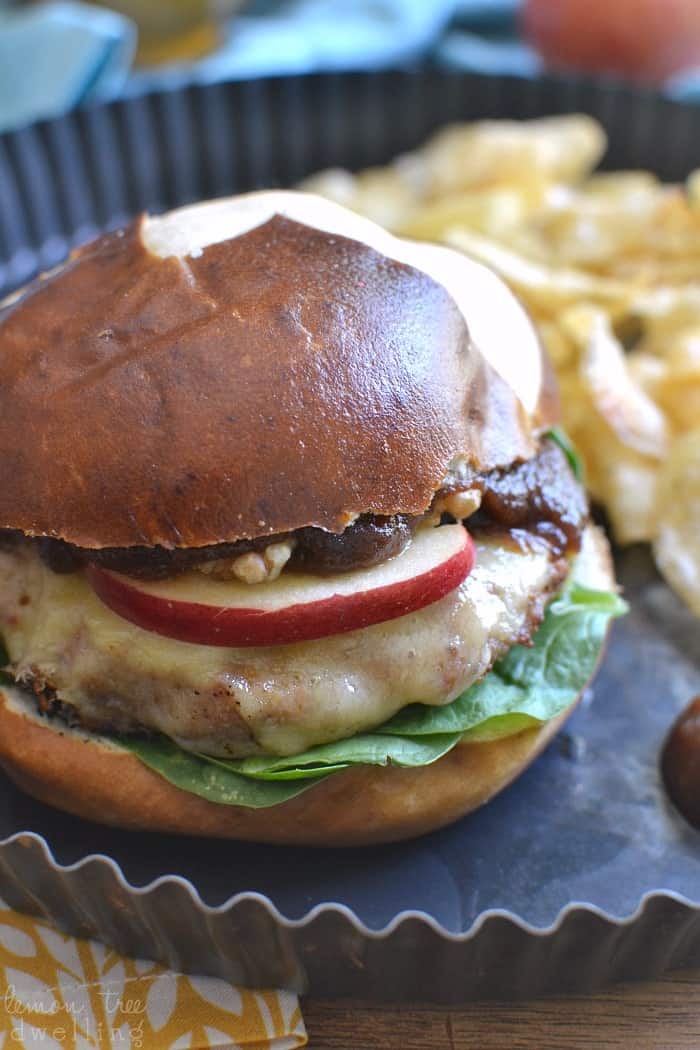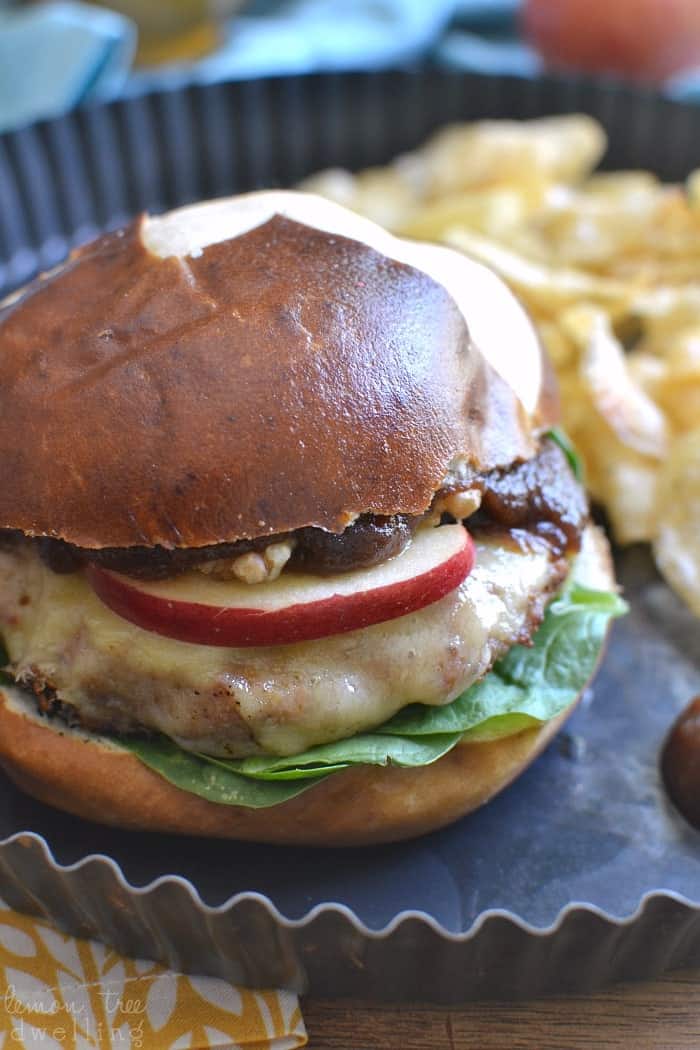 Mushroom Bacon Stout Grilled Cheese