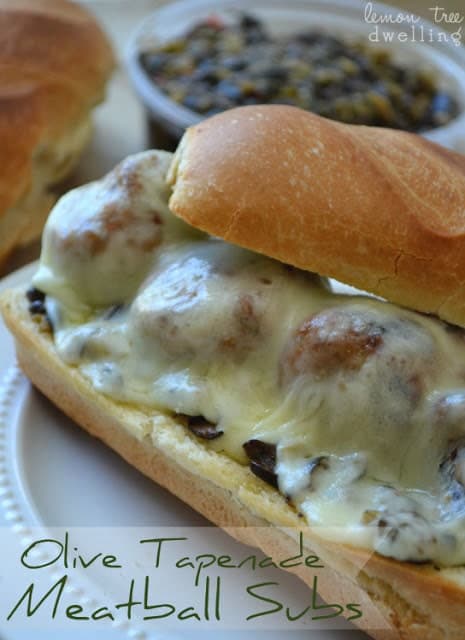 So have I told you that both of my sisters AND my sister-in-law are all pregnant right now? Two of them with their first and the other with her second? Yep….I'm actually the only one in my family who's NOT pregnant….nothing like family pressure to get you thinking about baby #4!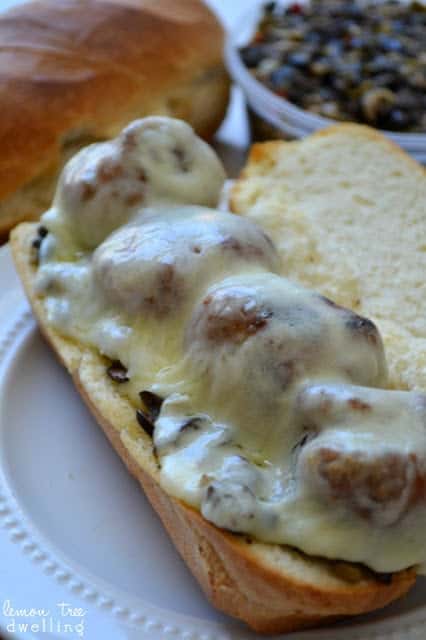 Although part of me would love to be "in on the action" of having a new baby, there is something nice about the stability of your youngest being almost 2 (oh my…I can't believe my youngest is almost 2!!). And although I love the idea of people showering me with gifts and homemade meals, I also love the idea of being the one to make the meals this time around!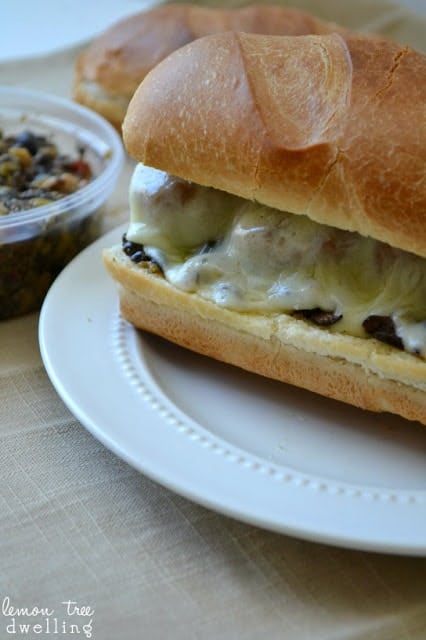 One of my favorite meals anyone ever brought us when we had a new baby was meatball subs. Turkey meatball subs, to be clear…. (they knew me well)… with marinara sauce and provolone cheese. Nothing fancy, nothing extravagant….but for some reason, they really hit the spot. I have made them several times since, but have never really experimented with ingredients or flavors….until now!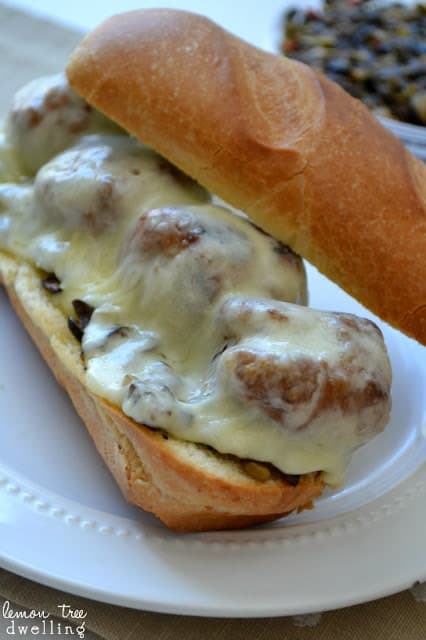 I am in love with Trader Joe's olive tapenade (the one from the refrigerated section, although I've heard the one near the pasta is even better…!) And for some reason, I felt like the container of it was "burning a hole in the fridge"….like I needed to use it in a dinner recipe, pronto! I am not really sure how this idea came about (probably on a last minute whim), but I must say we really enjoyed the way the flavors combined together inside the sandwich roll. We also loved its simplicity – you can really taste each ingredient – and the way the bread crisped up in the oven to make for a crusty artisan roll type of feel. Delicious!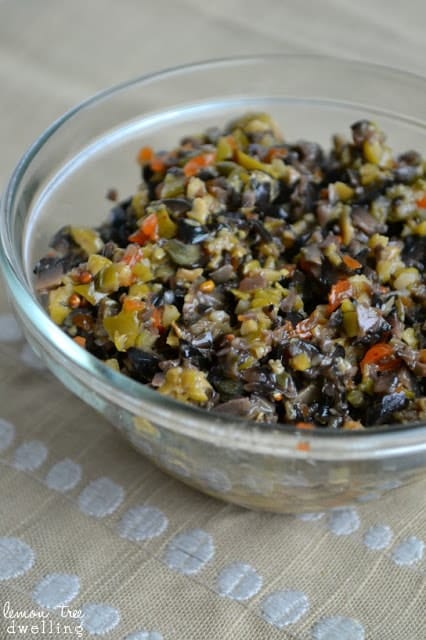 So….sisters of mine….get ready to be showered with love, affection, baby gifts galore…..and, if you're lucky, a home-cooked meal or two. Meatball subs, anyone…? 😉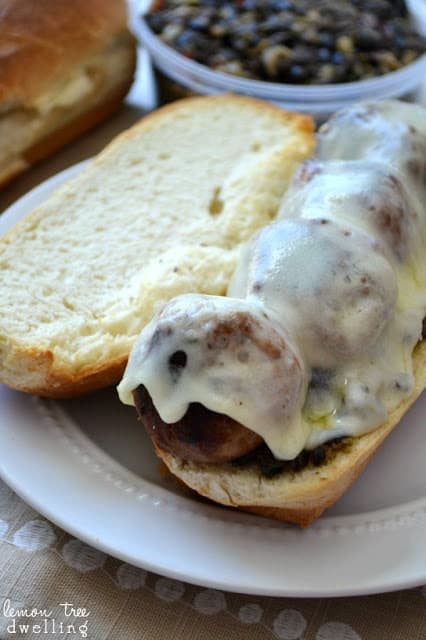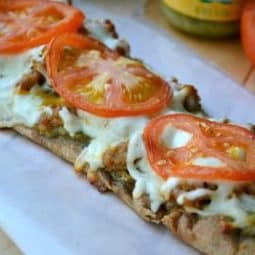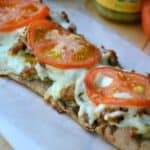 Olive Tapenade Meatball Subs
Ingredients
6

brat buns or sandwich rolls

24

meatballs

I used a 24 oz. package of Jennie-O frozen Italian-style turkey meatballs

3/4

c.

olive tapenade

12

slices

provolone cheese
Instructions
Heat oven to 375 degrees.

Saute frozen meatballs over medium-high heat 12 minutes.

Fill each sandwich roll with 4 meatballs, 1/8 c tapenade & 2 slices cheese.

Bake open face 10 minutes.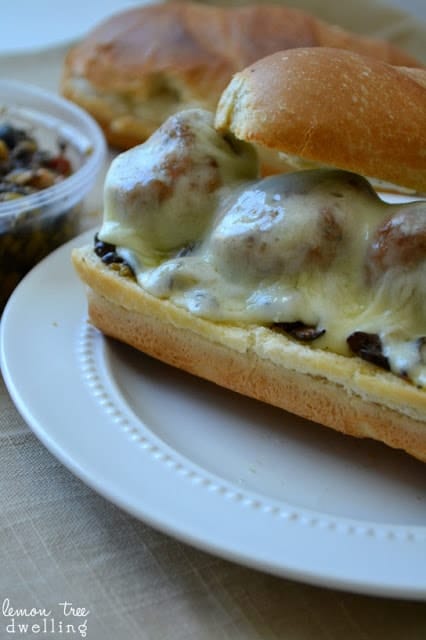 Looking for another delicious sandwich recipe? Check out my Pesto Sausage Flatbreads!