Delicious vanilla bean ice cream blended with marshmallow fluff, malt powder, and chocolate covered grahams for a frozen s'mores treat that will rock your socks!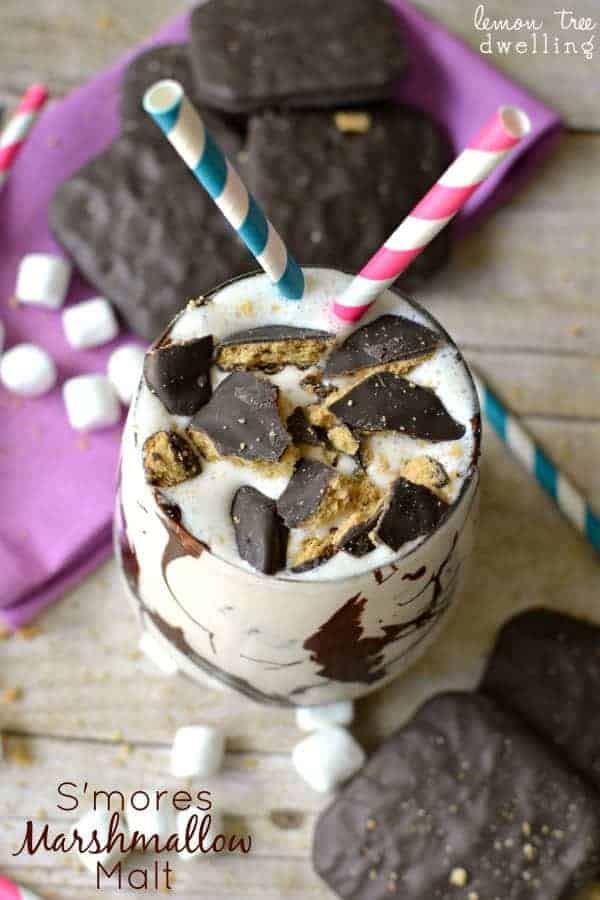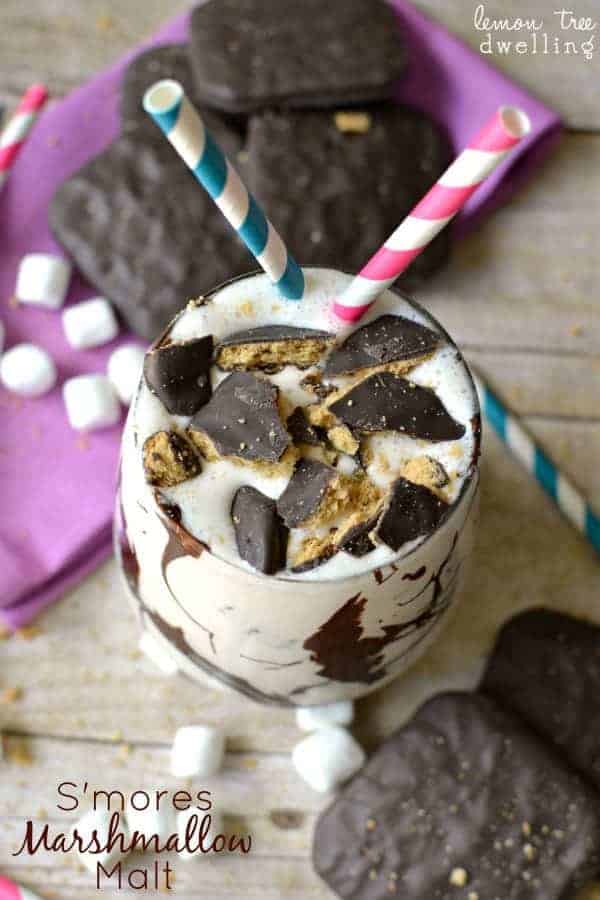 As you may know, ice cream and I go way back. Or frozen custard, to be exact….but when it comes in the form of a S'mores Marshmallow Malt, who's keeping track, right?? My first job in high school was at Murf's Frozen Custard, working as a fountain girl! What is a fountain girl, you ask? It's the person who makes all the good stuff! The shakes, the malts, the sundaes, the floats…..they're all the job of the fountain girl!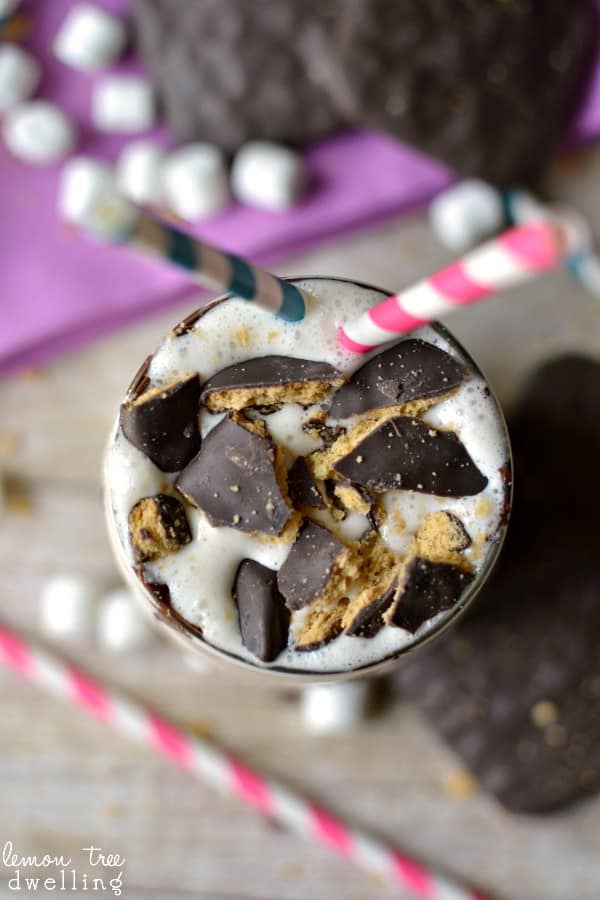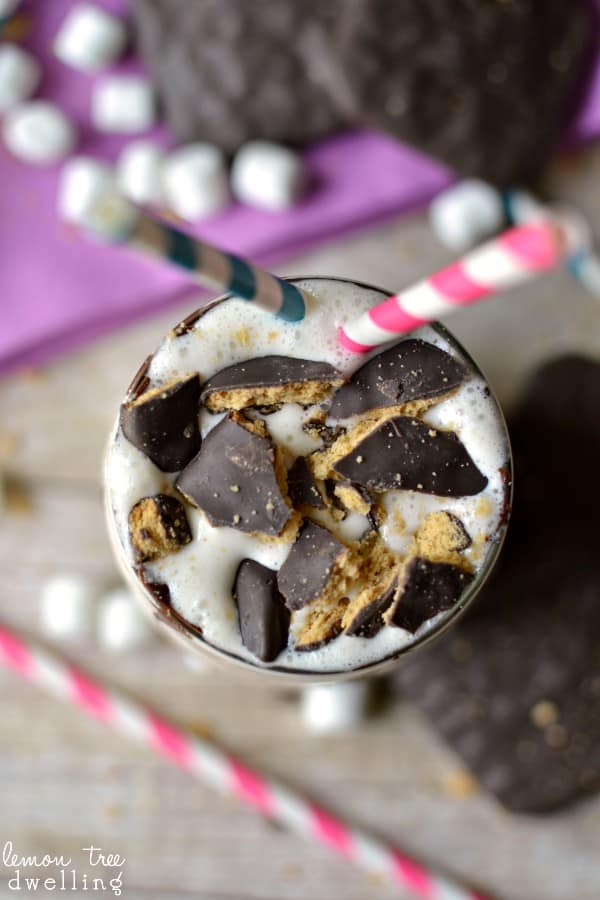 I have a lot of fun memories from Murf's, but honestly, one of the things I looked forward to most on any given shift was the fact that I could count on my boyfriend at the time stopping in to visit me. It sounds silly, I know….but to my 16 year old self, it was enough to make my day! Oh, to be young and in love…..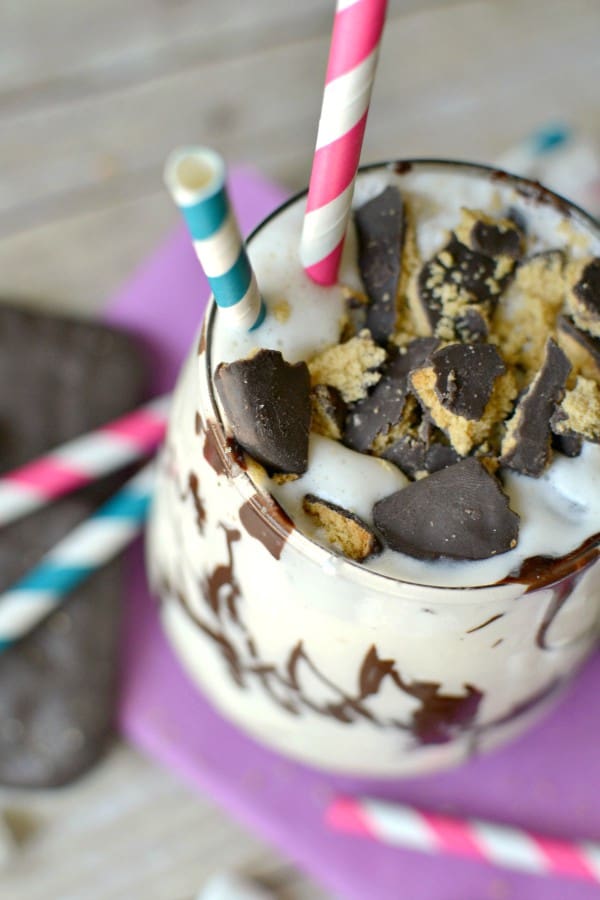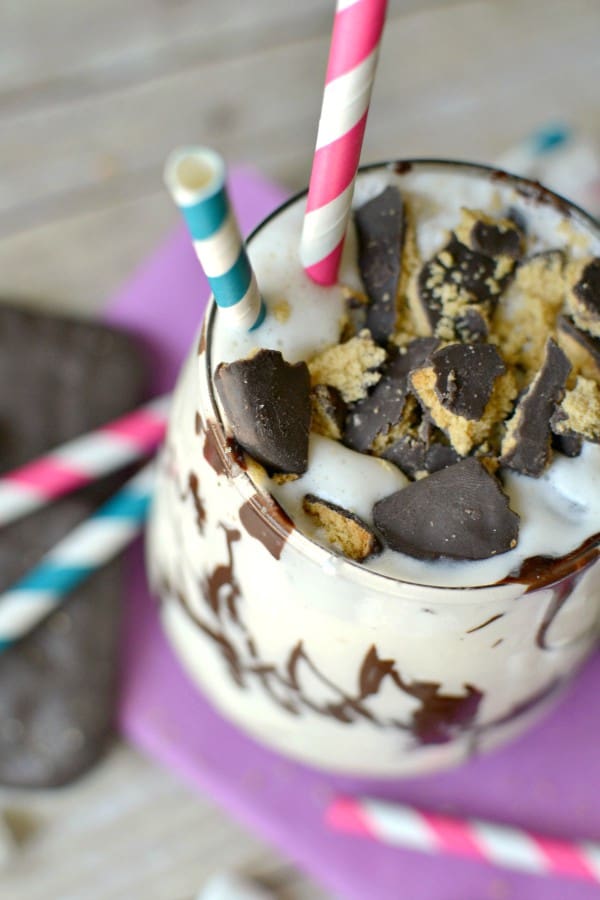 He never stayed long….just long enough to say hello and order a malt….so anytime I think about malts, I think about Matt! I'm more of a turtle sundae girl, personally, but I must say that after basically devouring this malt, I may be converted! It's absolutely amazing, you guys!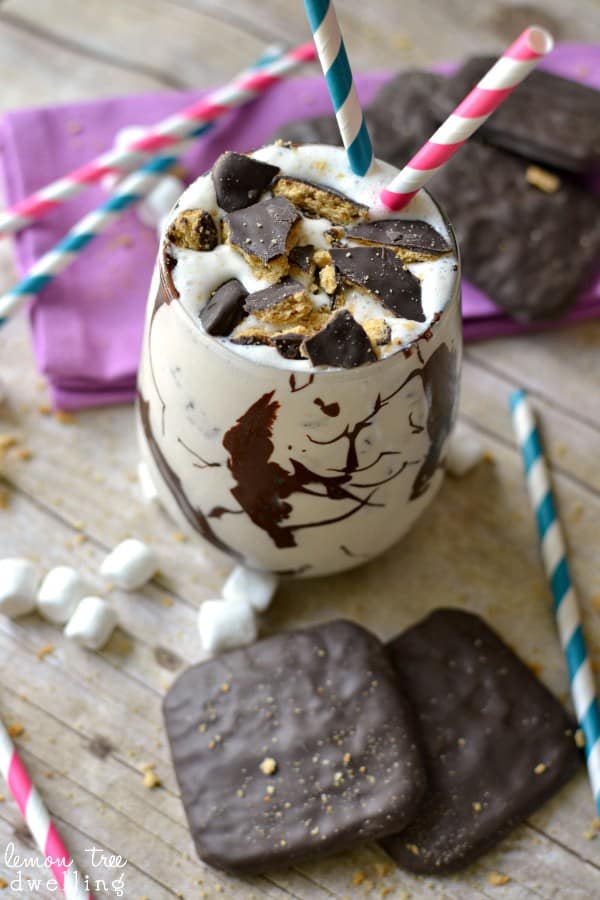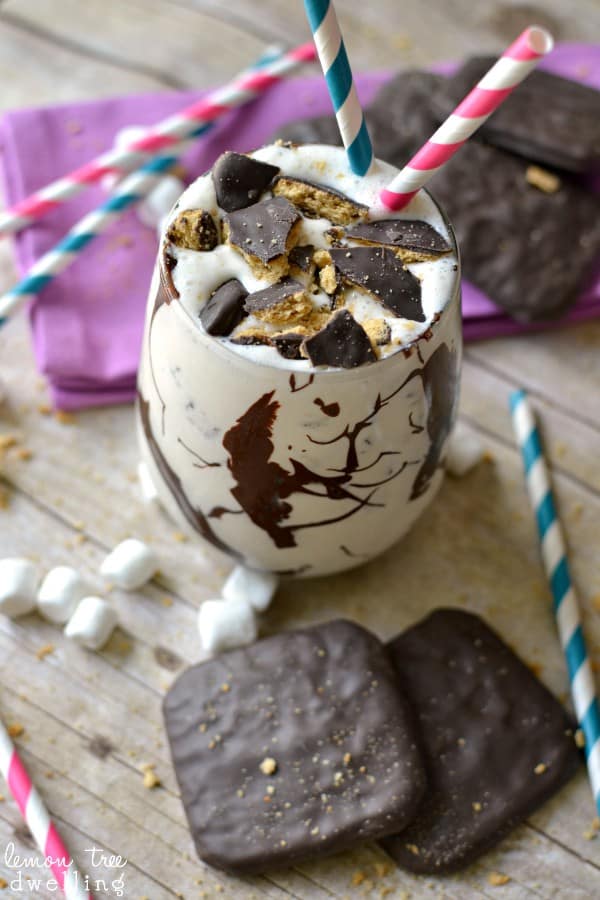 There's something about the malt powder that gives the marshmallow a toasted flavor….which is pretty much perfect for s'mores! And there's something about the way the chocolate covered graham crackers combine with the ice cream that will pretty much make your day. Kind of like a visit from a boyfriend…..at least when you're 16!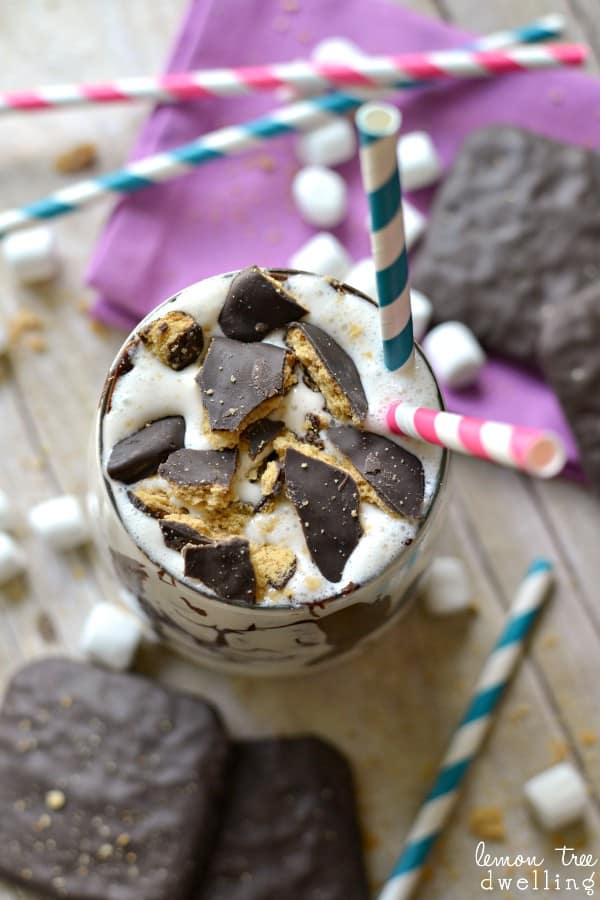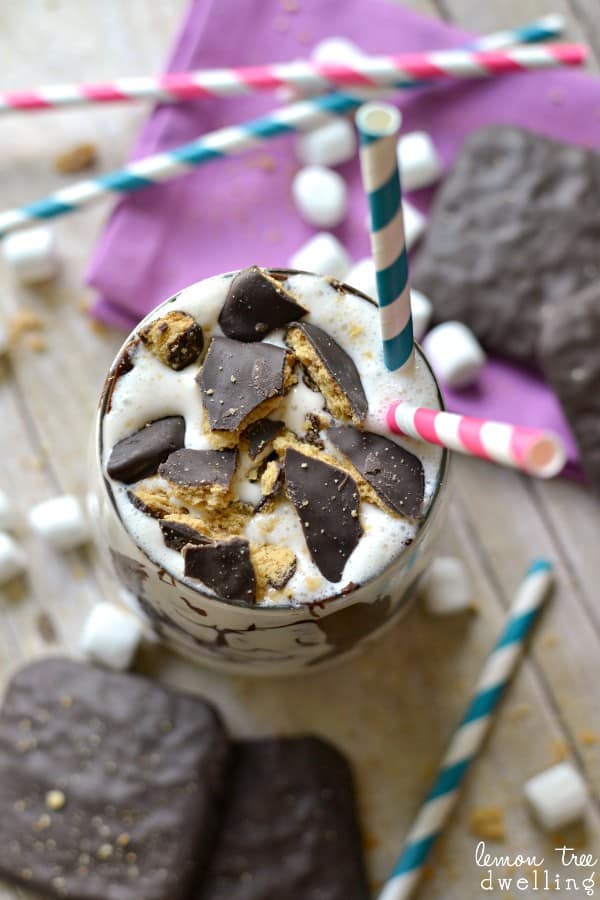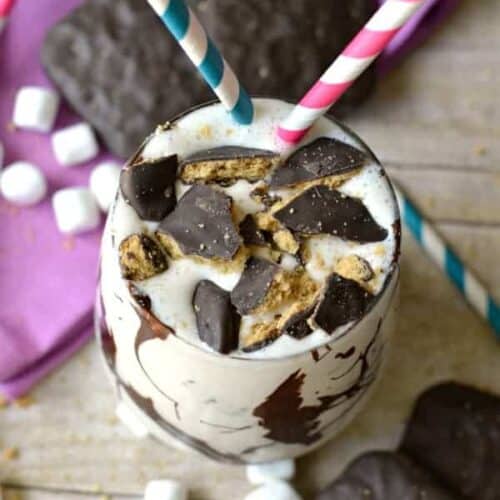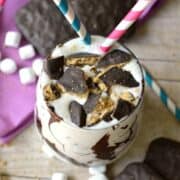 S'mores Marshmallow Malt
Ingredients
2

c.

vanilla ice cream

softened

1/2

c.

marshmallow fluff

2

Tbsp.

malt powder

2

chocolate covered graham crackers

broken into pieces

2

Tbsp.

chocolate chips
Instructions
Combine ice cream, marshmallow fluff, and malt powder in a blender.

Blend until smooth. (*Marshmallow fluff may harden in the process - blend right through it!)

Melt chocolate chips and drizzle on inside of glass.

Pour malt; stir in chocolate covered graham pieces.

Devour!