Grilled Cheese just got a makeover….with basil pesto, sliced tomato, and mashed avocado! So good you'll almost forget it was ever "just" a grilled cheese…!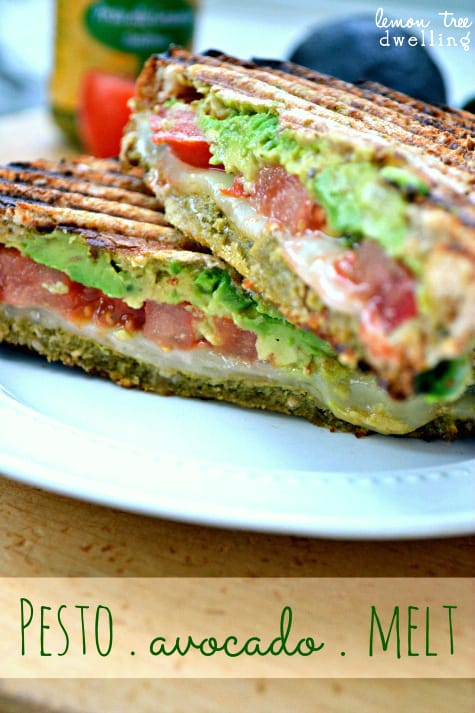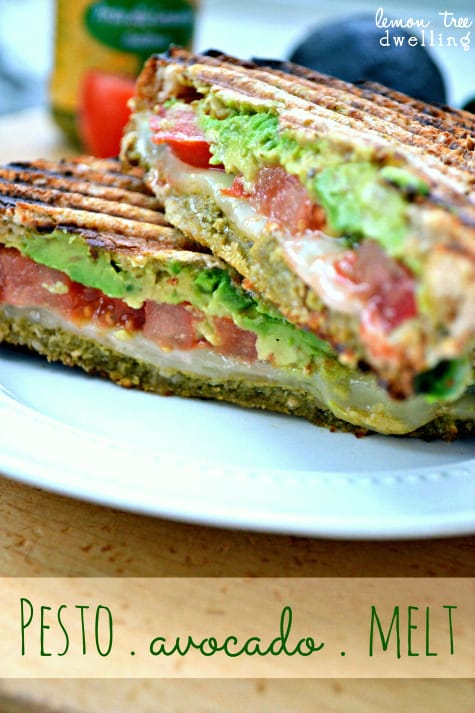 It's right around this point in the summer that I lose all interest in ever cooking dinner for my family again. I can't really explain it, but if I had to guess, it probably has something to do with the fact that it's summer….and I'm home with three kids (and often a few extra) all day, every day….and they expect me to feed them (all day, every day). So every day I make everyone breakfast, and I make everyone lunch, and I feed them in between, and by the time dinner rolls around, the last thing I want to do is make everyone dinner! Especially my kids! (Ha!)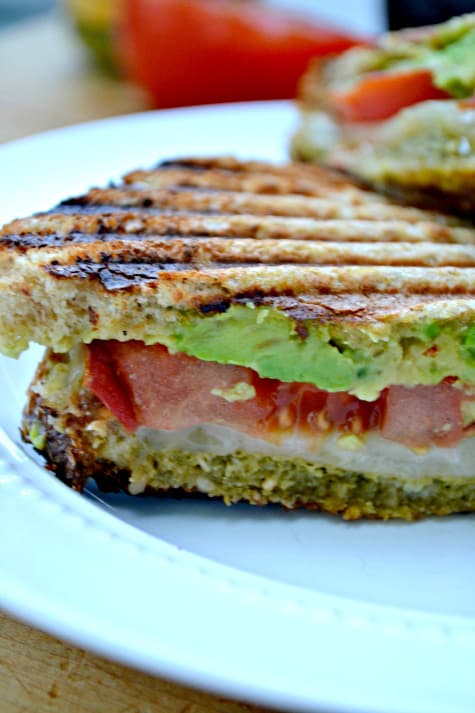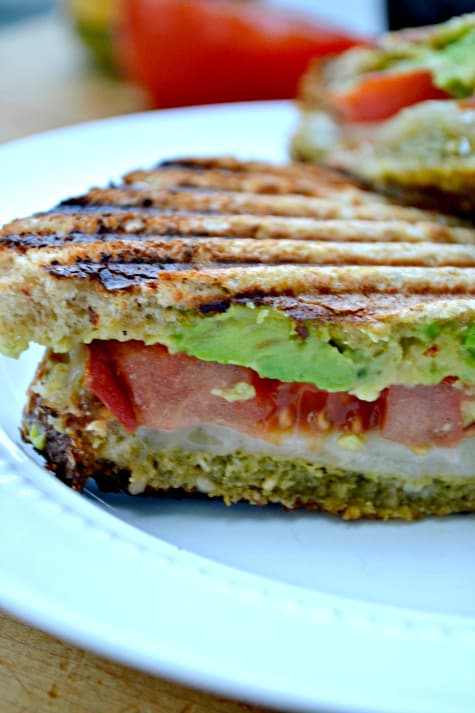 I don't know about you, but for me, it is so often SO ungratifying to make dinner for my kids! Not only do they complain about whatever it is before they've even tried it….and attempt to eat as little as they can and still get the go-ahead on a treat….but they are usually so distracted by thoughts of whatever they might do after dinner that I'm not sure how much of it they even taste, anyway!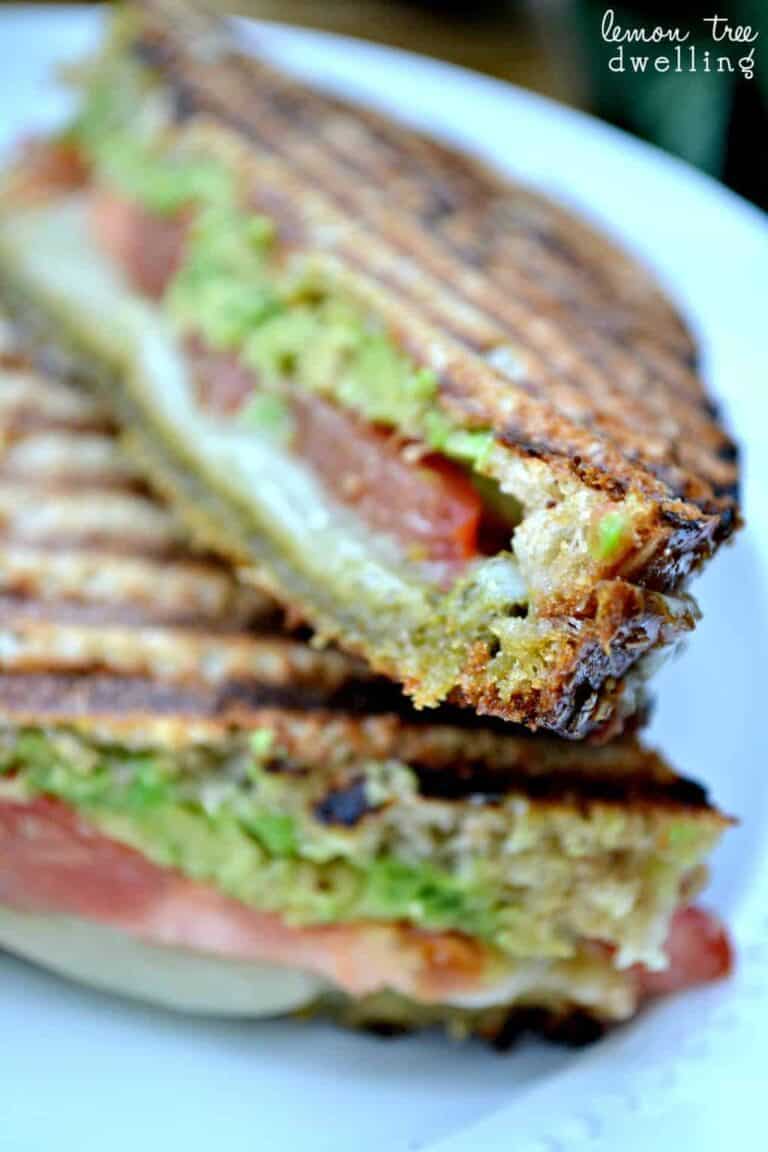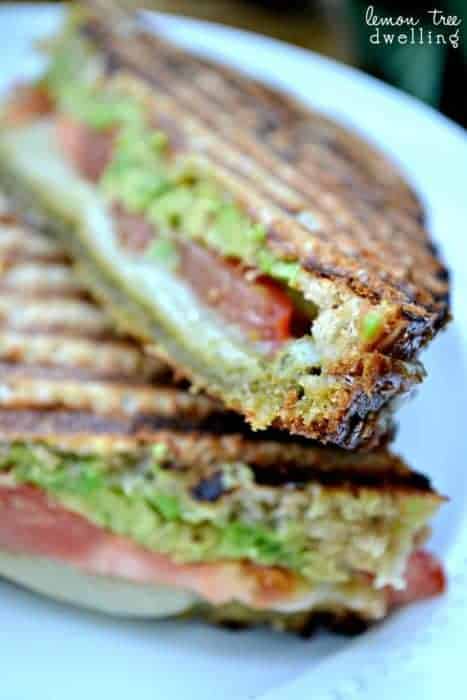 Ok. That being said, I still do (usually) make dinner for my family…but around this time of summer, dinner starts to get reeeallly easy. Like buttered noodles easy, or quesadilla easy, or Jorden's cooking chicken on the grill easy. And as much as I love (and need!) easy dinner options, I have to admit – I can only offer my kids the same three easy options for so long before I HAVE to come up with something new! And so, every now and then, a new easy dinner comes about…..and if we're lucky, it's as delicious as this Pesto Avocado Melt! All my favorite summer ingredients together in one sandwich – grilled, melted, and delightful.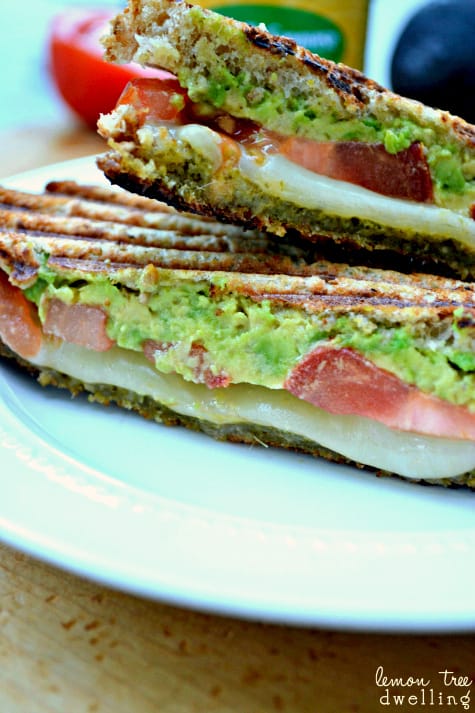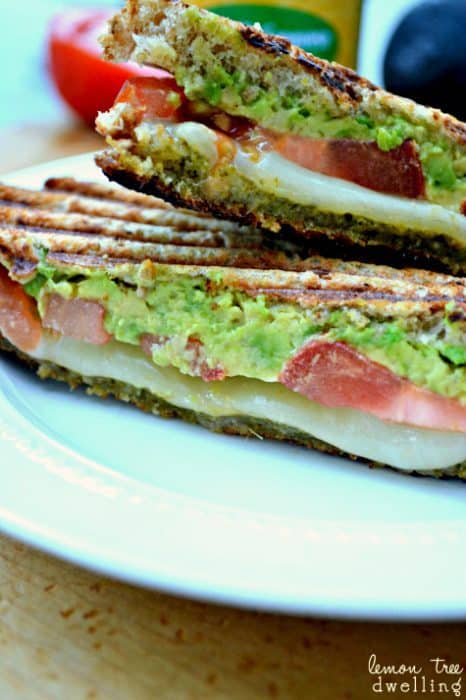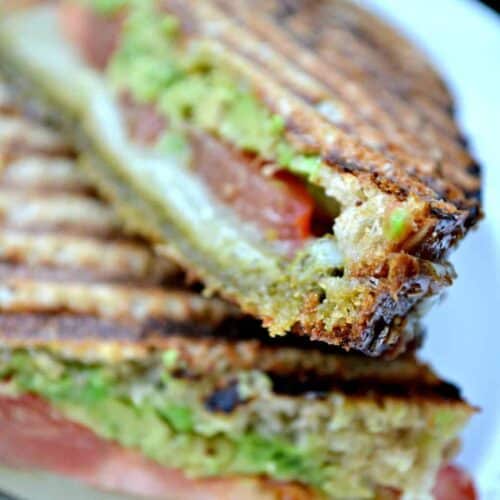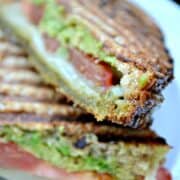 Pesto Avocado Melt
Ingredients
2

Tbsp.

butter

4

pieces

sandwich bread

4

slices

provolone cheese

4

slices

tomato

1/4

cup

pesto

1

avocado

mashed
Instructions
Spread 2 slices of bread with 2 Tbsp. each prepared pesto

Top each with 2 slices provolone, 2 slices tomato, 1/2 avocado (mashed), and remaining piece of bread.

Melt 1 Tbsp. butter for each sandwich; grill in panini press or griddle until bread is browned and cheese is melted.