This Pear Prosecco Spritzer is deliciously sweet, simple, and perfect for fall!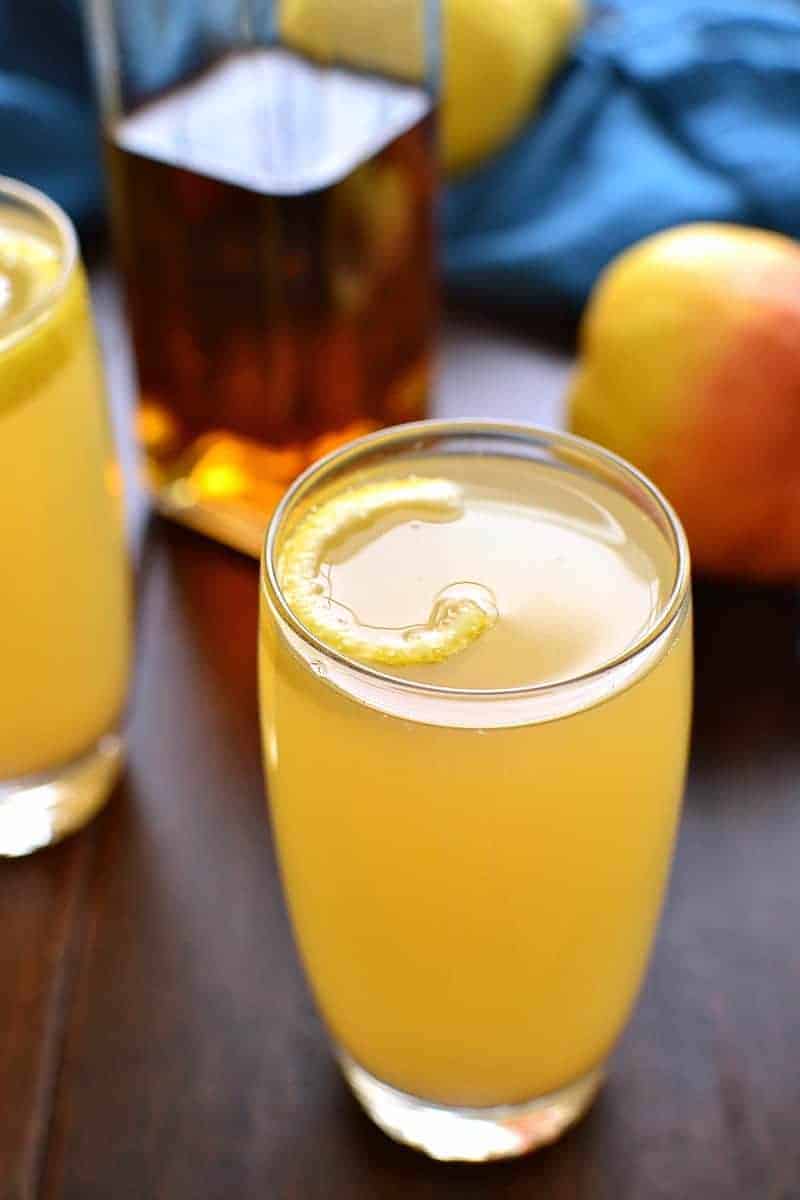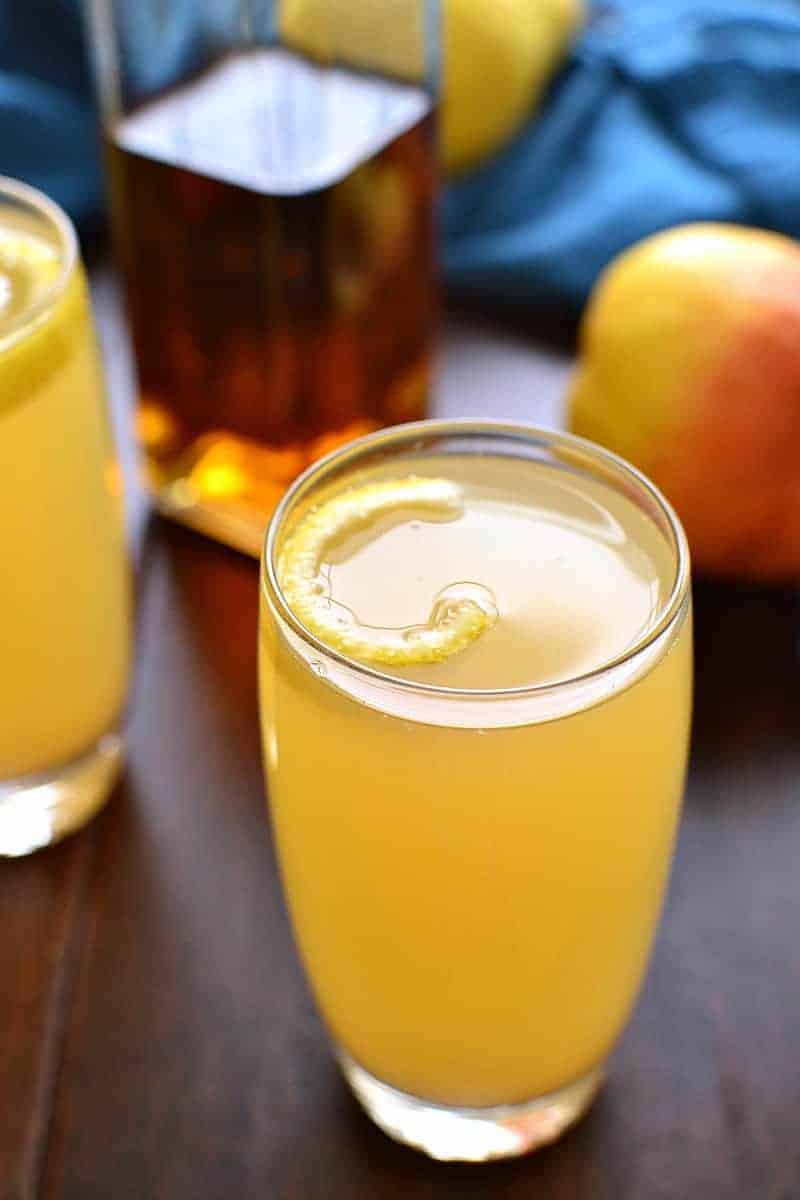 So. It seems as though we're entering a new era. And it's one that I'm not super excited about. It's the era of staying in and ordering pizza instead of going out….with kids….on weekends. I know. Important stuff, right?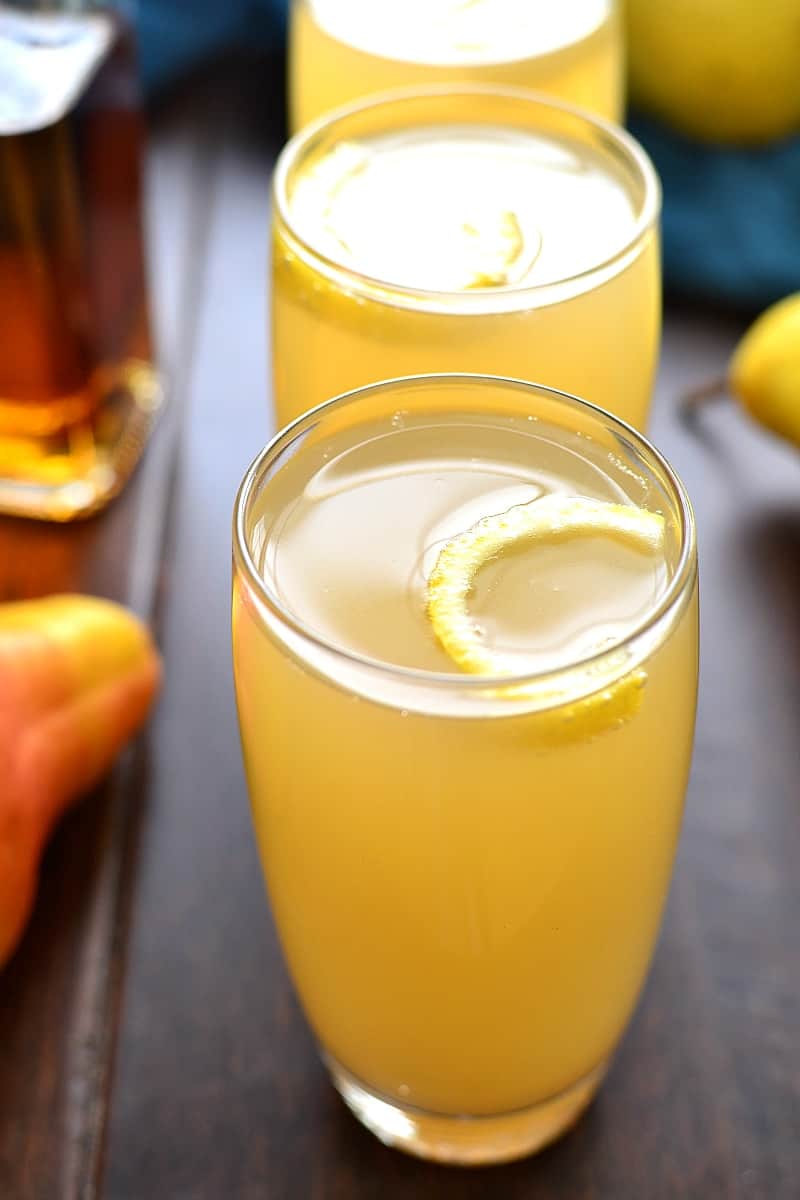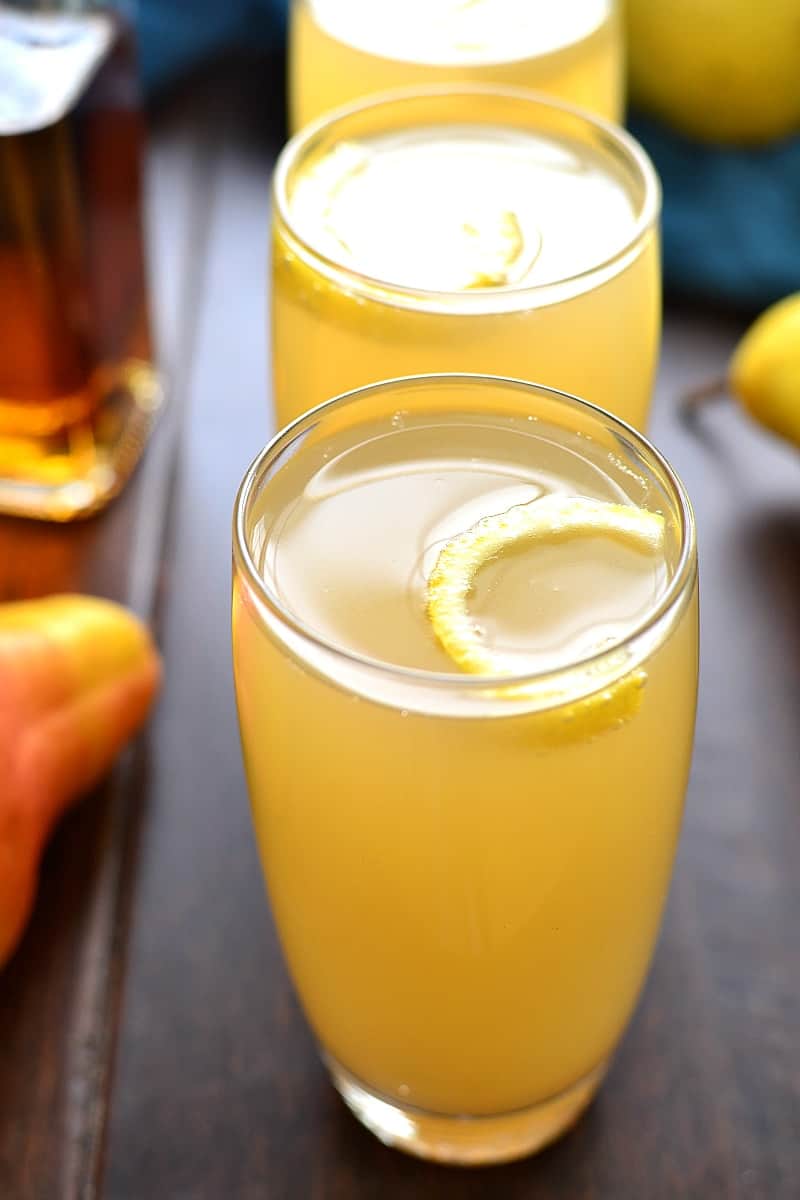 But. Anyone who knows me knows how much I love going out to eat. Especially on weekends! Which means that to me, it really is important stuff. Because there's only so much pizza I can handle….and only so much staying home I can take. Not to mention the fact that by the time the weekend rolls around I've spent 99 percent of my time in the kitchen. So there's that.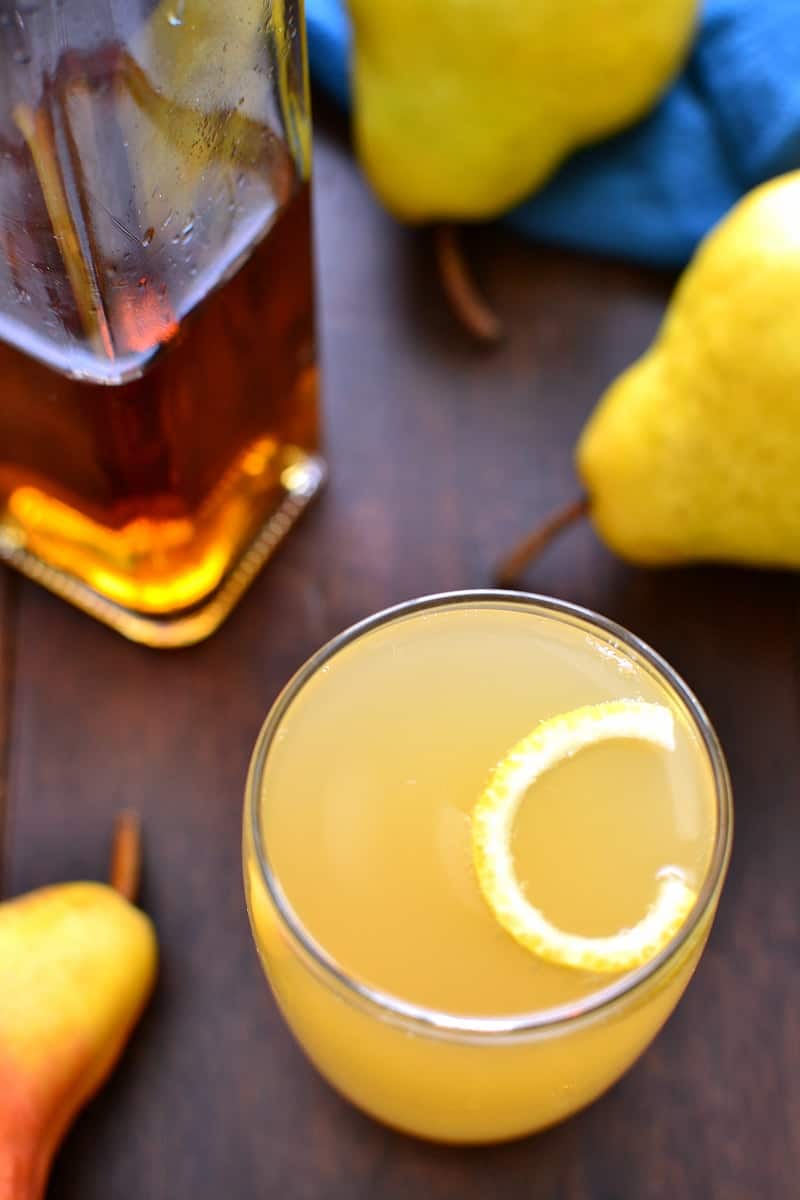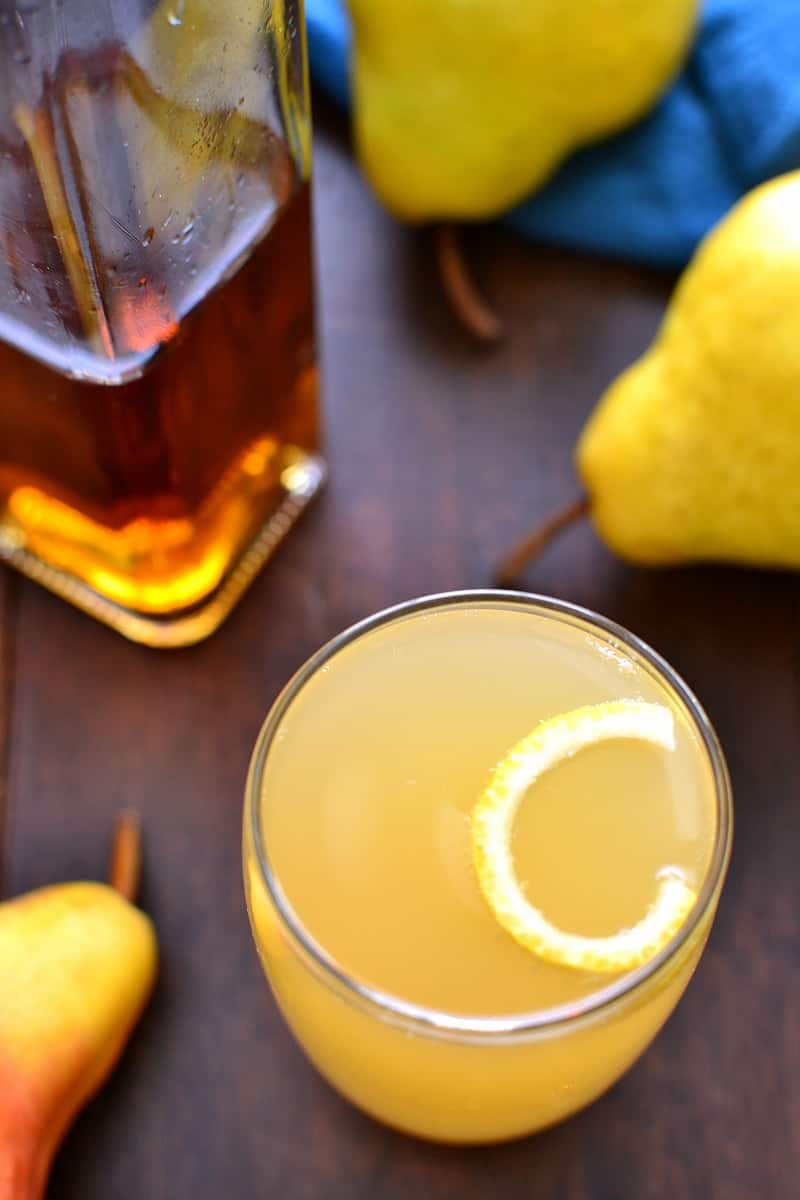 Now you may wonder why we're making this decision when we're SO not excited about it. Well, let's say it has to happen. At least for now. Because lately, going out to eat with our kids doesn't even feel fun. Between multiple trips to the bathroom and fighting with our kids to get them to eat and the disaster we make under the table….we might as well just stay home and eat pizza. For our sake and everyone else's.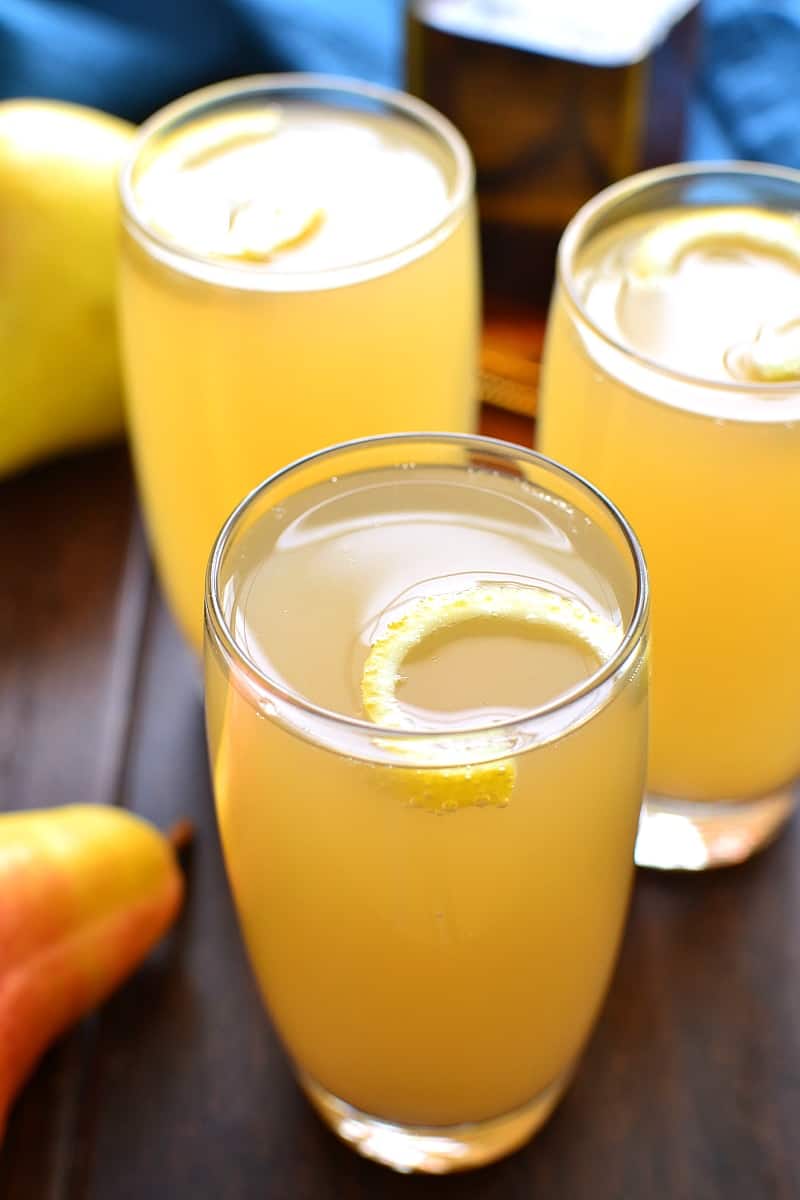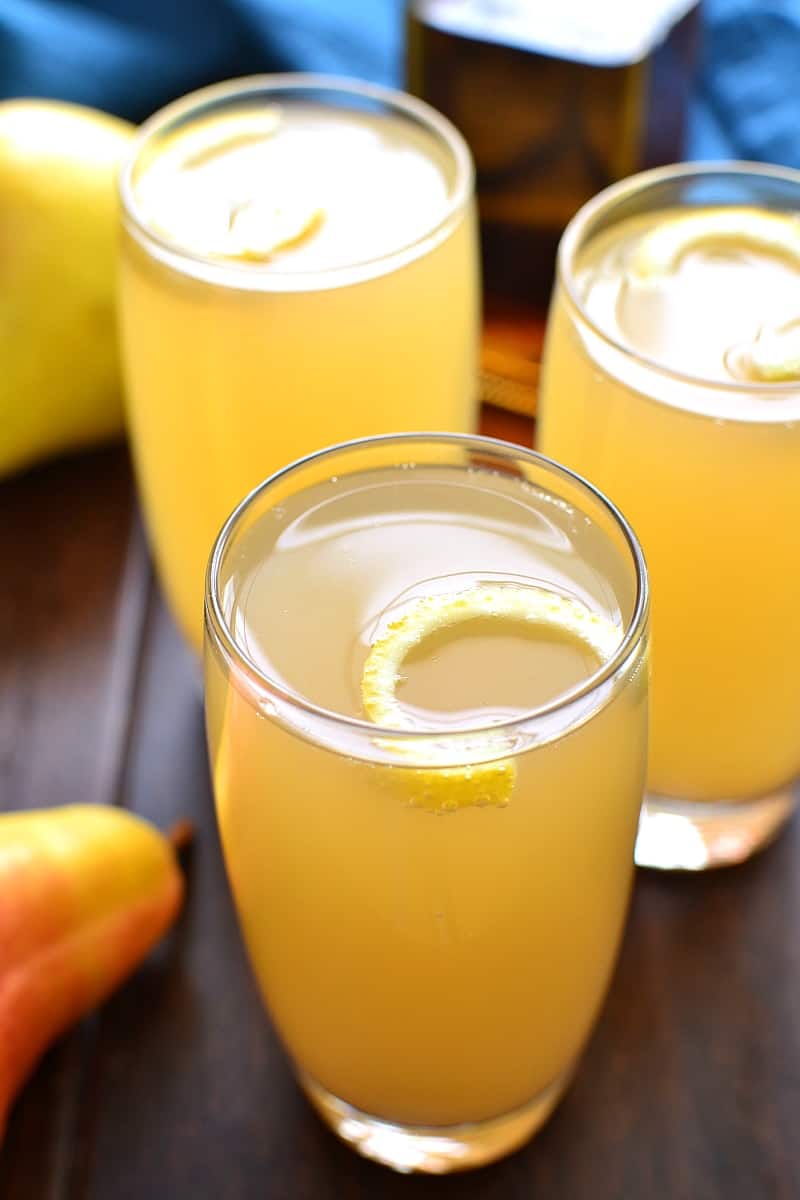 And just in case I wasn't completely convinced, we had an experience over the weekend that reminded me just how much other people also don't want us in restaurants right now. Granted, we were with our kids AND their three cousins…and the service was slow…and we ended up being there for over two hours…at which point the kids were running around the table…but I can't remember the last time we've gotten so many death stares in one place. Probably not since the days of Houlihan's….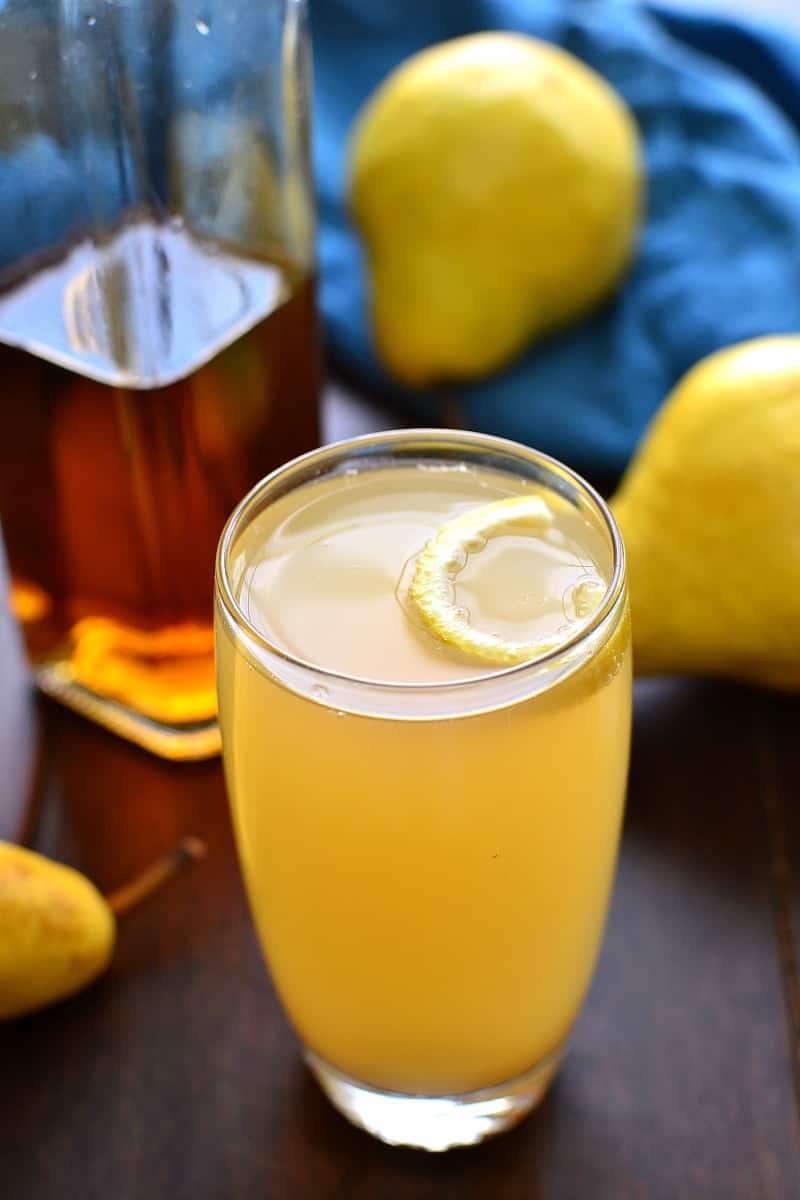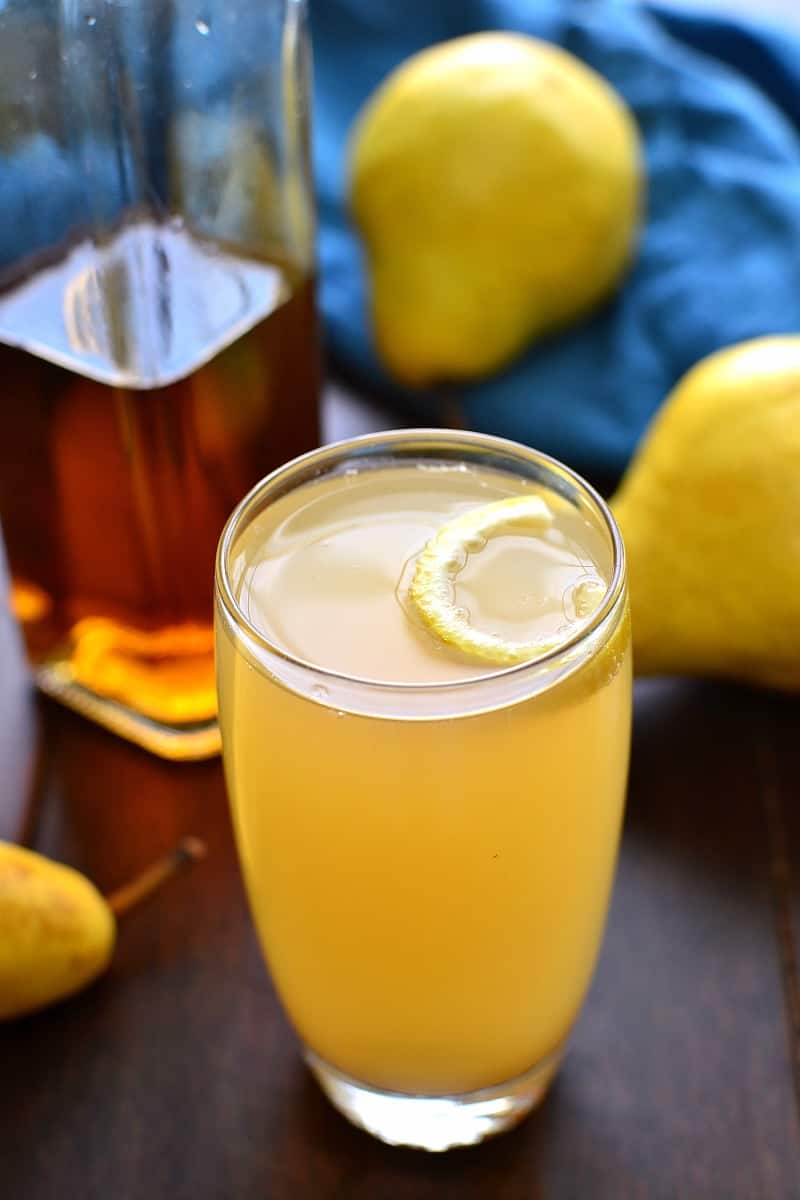 So put it all together and I think the decision to stay in makes all the sense in the world. And to make it more exciting, I'll be sipping on these Pear Prosecco Spritzers! Made with just three simple ingredients, they come together in a snap and are perfect for weekend nights in, dinner with friends, or (dare I say) even brunch! Pear Prosecco Spritzers to the rescue. Guaranteed to make staying in feel totally worth it!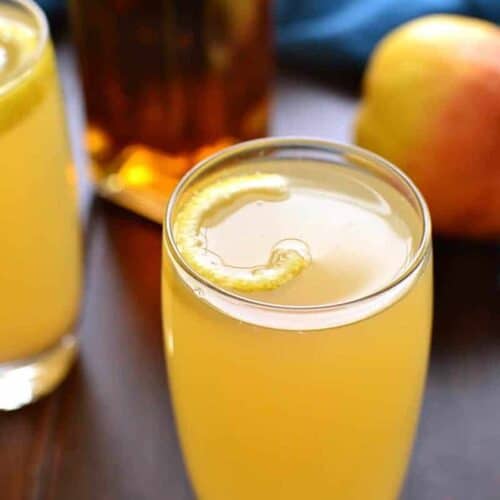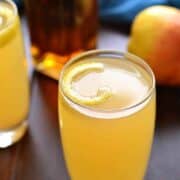 Pear Prosecco Spritzer
This Pear Prosecco Spritzer is deliciously sweet, simple, and perfect for fall!
Ingredients
1

bottle Prosecco

1

c.

pear juice

1/4

c.

amaretto

juice of 1/2 lemon

lemon curl

for garnish
Instructions
Combine all ingredients.

Serve & enjoy!