Homemade biscotti with a hint of cinnamon and a cinnamon glaze dipping sauce – just what you need to get you through….!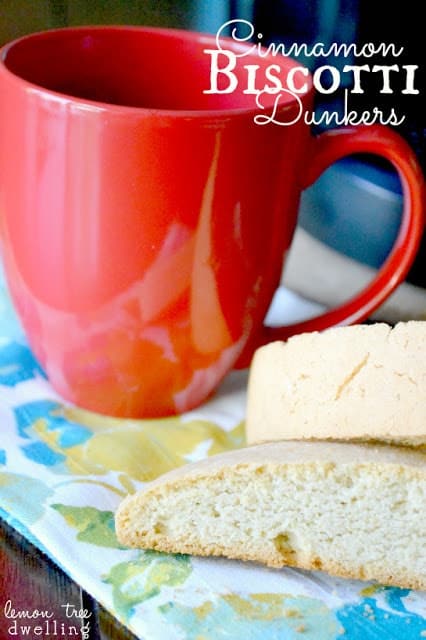 So you didn't really think I'd leave you hanging, did you? I had to come back and share the recipe for the delicious biscotti I had with my coffee this morning! Not only is this biscotti delicious….it's also very fitting for Mother's Day because it is my mother-in-law's recipe!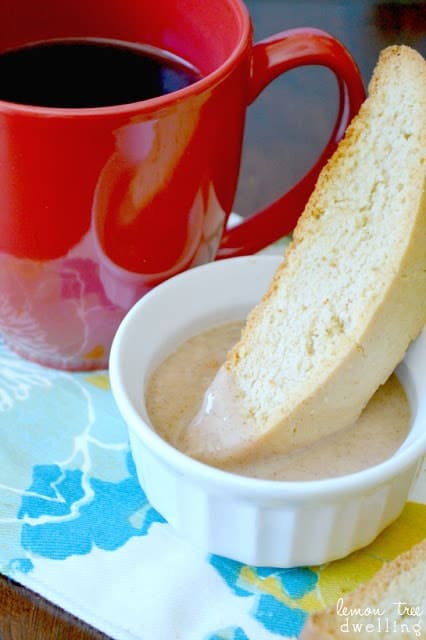 My mother-in-law has a lot of great recipes….but there is something about her biscotti that is especially addictive. I will never forget the time she brought a giant bag of it to the hospital after I had my first baby…I was in heaven! I would treat myself to one every time I got up in the middle of the night, and it felt like such a treat for this new mom! I'm pretty sure it was the biscotti that got me through…..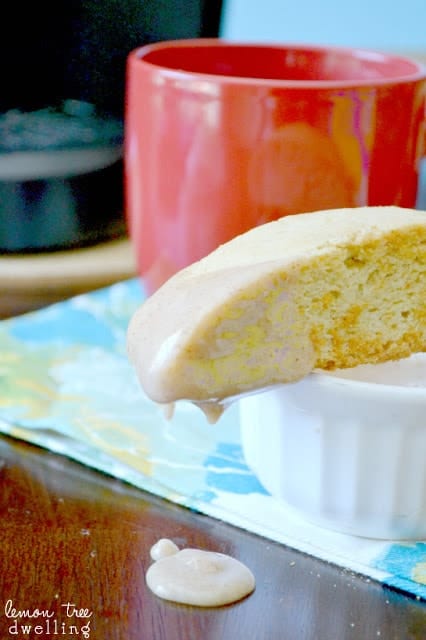 For those of you who are moms….do you ever think back to when your kids were brand new….and what that was like? And what got you through?? You may remember that both of my sisters AND my sister-in-law are all pregnant right now (one of them due in just 2 weeks!) I guess it's time to start thinking back to all the things that got me through….and definitely time to start making some more biscotti for all the soon-to-be new moms in my life!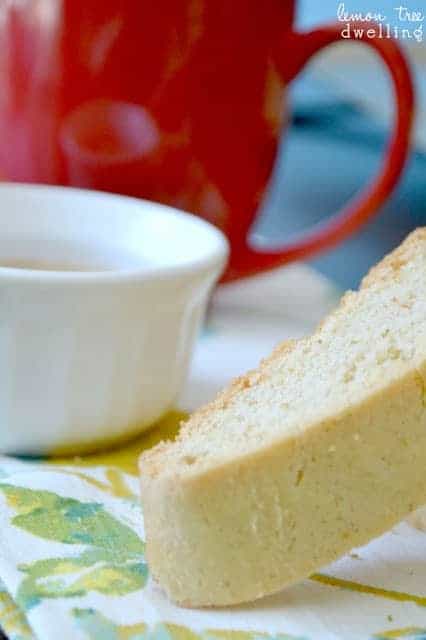 Cinnamon Biscotti Dunkers
3 eggs
3/4 c. sugar
3/4 c. oil
1 tsp. baking powder
2 1/2 c. flour (plus some additional)
1/4 tsp. salt
1 tsp. vanilla
1/2 tsp. cinnamon
1. Beat eggs and sugar until lemon-colored. Add oil and mix.
2. Add baking powder, flour, salt, and cinnamon. Mix.
3. Add vanilla and nuts (optional). Blend well into a soft dough.
4. With floured hands, shape dough into 2 long loaves, about 3 inches wide and 1 inch high. (Add more flour as necessary so dough can be shaped.) Place on a greased cookie sheet.
5. Bake at 350 degrees 45 minutes. Remove from oven.
6. Cut into 1–inch slices and lay slices on their sides. Return to oven to toast for 10 minutes or until deep golden brown.
Cinnamon Dipping Sauce
1 c. powdered sugar
2 Tbsp. milk
1/4 tsp. vanilla
1/2 tsp. cinnamon
Mix together until smooth.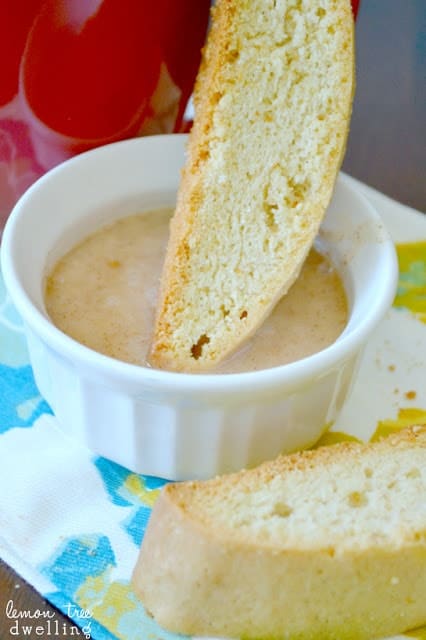 Thanks for taking a peek inside my Lemon Tree

Dwelling…
I hope

you feel right at home!