Soft peanut butter cookies stuffed with creamy Nutella and chewy Milk Duds. Everything you could ask for from one little cookie!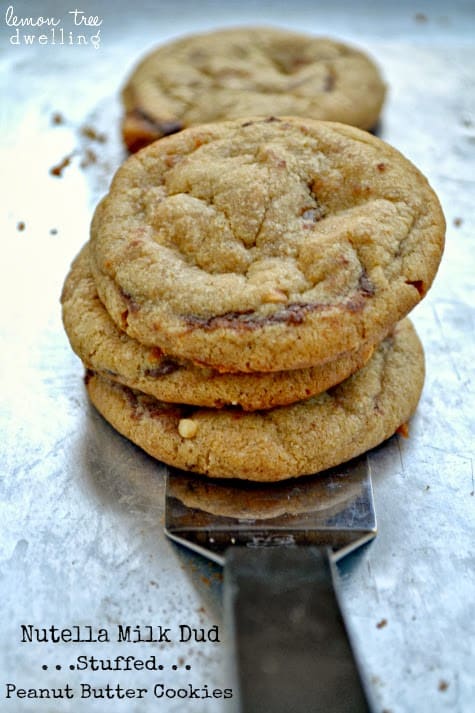 This past weekend was a birthday extravaganza around here! We spent all of Saturday partying at two 4 year old's birthday parties….first, my nephew Bex's, and then, our friend Will's. One was at home and one was at Chuck E. Cheese, but both parties had tons of food, drinks, cake, and craziness…..and goody bags…..and both had pinatas. Which can only mean one thing. We came home with lots and LOTS of candy!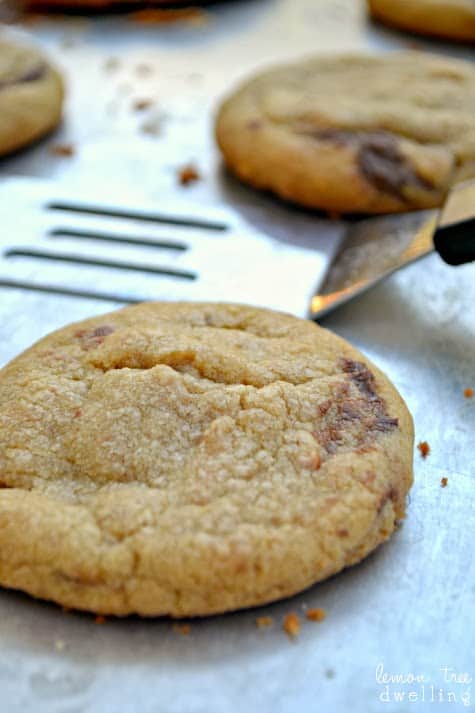 I have to admit….I actually took the girls' candy bags away from them when we got home. Not only because I was scared of the dent they would make in them after an already full day of sugar overload….but because I had a feeling I could get an early start on some "Halloween candy" baking. You know – using my kids' candy stash to bake up some delicious new creations!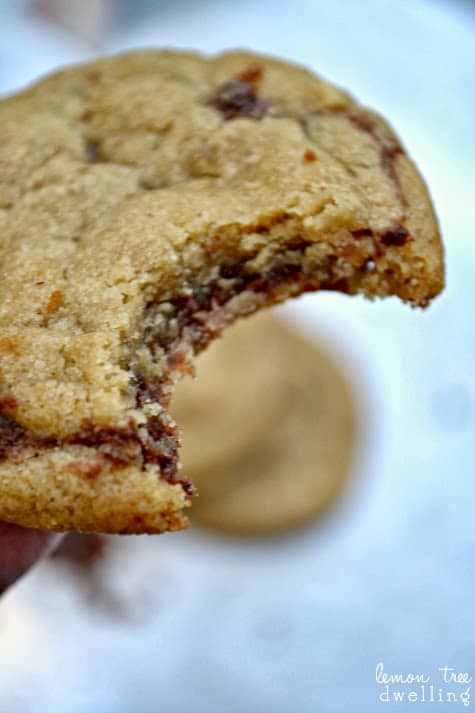 Don't worry…..all I've used (so far) is a few boxes of Milk Duds. And the kiddos do have access to the bags….every now and then. But the LAST thing they need, right before Trick or Treat, is tons of extra candy! So, in my mind, I'm doing them a favor! (They, of course, would disagree.) Just like they disagreed with me this morning when I said no to a Nutella sandwich….and then to a Fluffernutter sandwich….but that's what kids do, right? And what I do is put their candy to good use. It's a win-win situation, really. And once you try these cookies, I'm sure you'll agree.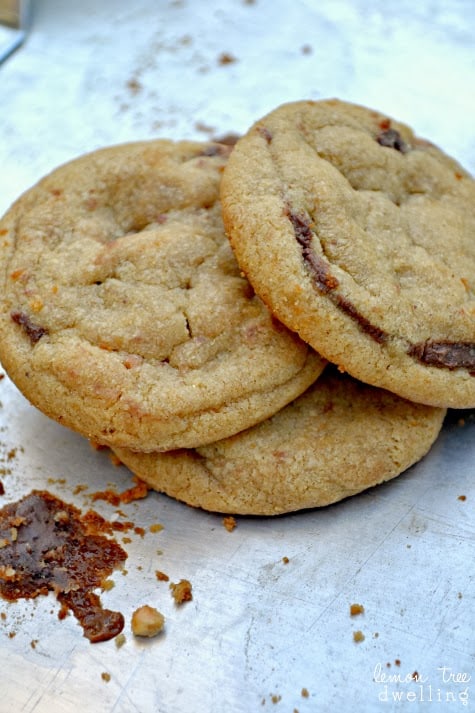 Nutella Milk Dud Stuffed Peanut Butter Cookies
1 package prepared Peanut Butter Cookie Dough (I used Immaculate Baking Gluten Free – click here to find out more)
12 Milk Duds (3-4 small boxes)
6 Tbsp. Nutella
1. Divide each portion of cookie dough in half; stuff with one Milk Dud and 1/2 tsp. Nutella.
2. Replace other half of cookie dough portion and re-shape to form a ball.
3. Place stuffed cookie dough balls 2 inches apart on ungreased cookie sheet.
4. Bake at 325 degrees for 16-18 minutes.
5. Cool on cookie sheet for 5-10 minutes; remove to wire rack to cool completely.
*Immaculate Baking provided me with cookie dough, which we thoroughly enjoyed! All opinions and recipes are my own.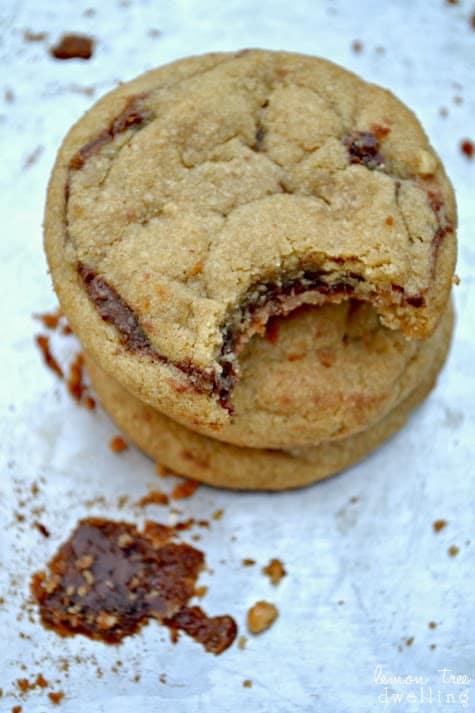 Enjoy!