This Easter Fudge is loaded with malted milk balls and so fun for Easter! This 5 minute fudge comes together easily with no cooking required. A delicious Easter (or anytime) treat!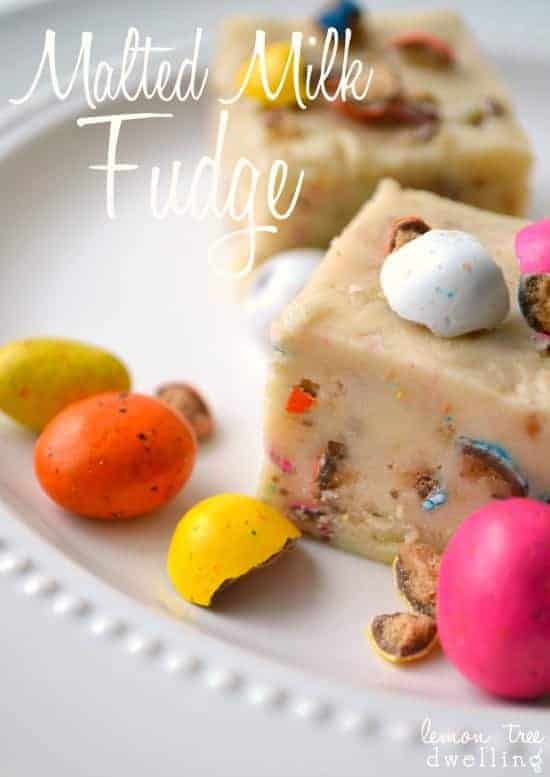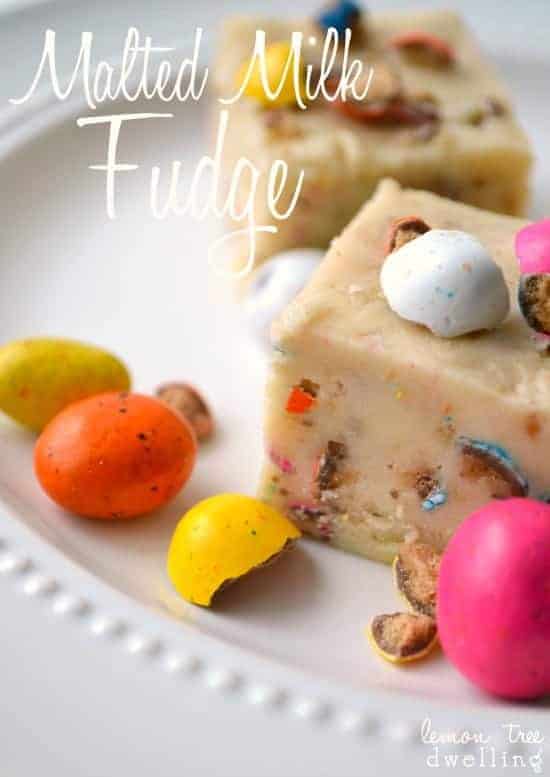 I have always been in awe of people who make awesome fudge….or toffee, or caramel, or really any type of sweet confections involving a candy thermometer…..because, for me, those things have never turned out well. Case in point: cookie making day this past December at my friend Meaghan's house. The recipe? English toffee. The process? Grueling. The result? Rock hard sugar and a ruined pan……or so I hear…! By the time we got to the point of cutting and dividing, I had already left. Meaning my friends were left to deal with the mess. And to decide the most important question of all: whether or not to tell me about it!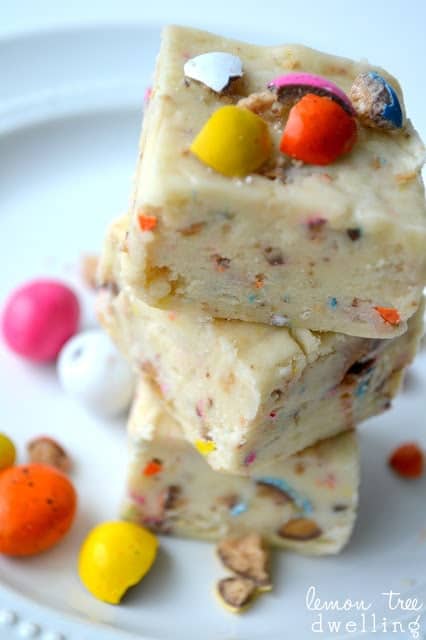 They decided not to. I have awesome friends like that….friends that try to protect me from my own inadequacies and make me think I'm more competent than I really am! Until one of them slipped…and spilled the beans about the toffee debacle and the unsalvageable Pyrex…and the pact never to tell.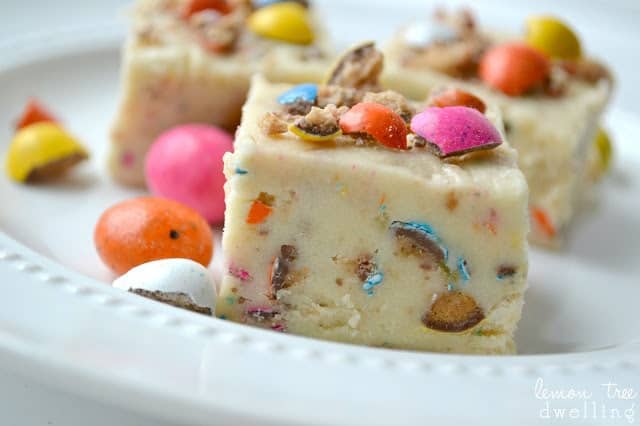 Easter Fudge – A no-bake treat
Which is why I knew that, if I wanted to make awesome Easter fudge, there could be no candy thermometer involved. Period. So I ran across this little beauty of an awesome fudge recipe, given to me by Jorden's aunt. The original recipe called for cocoa powder and walnuts….which I substituted with malt powder and malted milk balls. A few other minor changes, and I have myself one awesome pan of fudge…..awesome enough that it just might redeem me from the toffee incident of 2012…..(maybe?)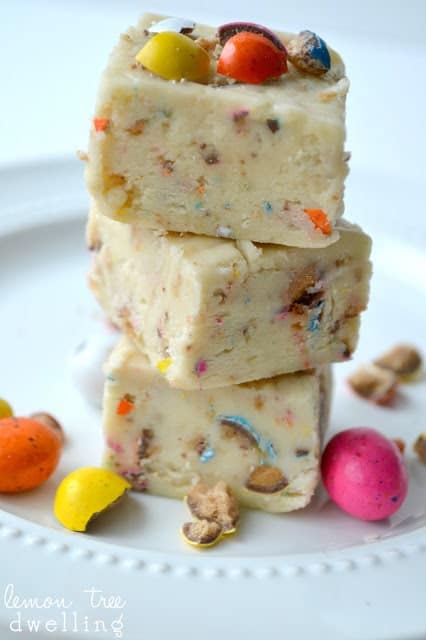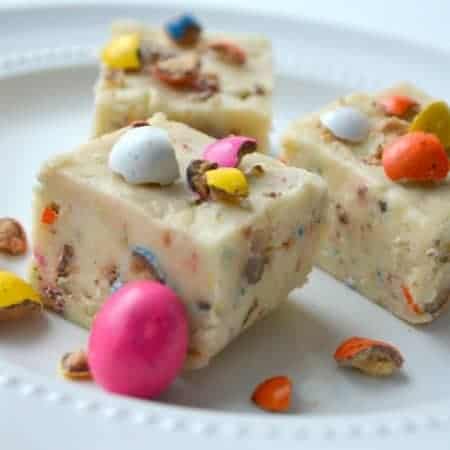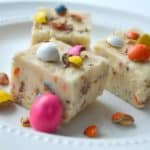 Malted Milk Fudge
Ingredients
1/2

cup

malted milk powder

1

8 oz package cream cheese

2

sticks butter

4 1/2

cups

powdered sugar

2

tsp.

vanilla

2 1/2

cups

dry milk

1

10 oz package malted milk balls, crushed (reserve some for topping)
Instructions
Bring cream cheese and butter to room temperature.

Combine all ingredients together in a large mixing bowl. Mix at medium speed until combined.

Press in buttered 9x13 inch pan. Sprinkle reserved malted milk balls on top.

Refrigerate until set; cut into small squares to serve.


Looking for more delicious Easter treats? Check out my Macaroon Nests!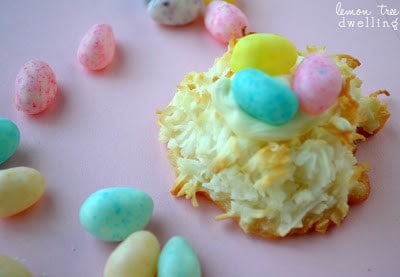 My friend Gina at Kleinworth & Co has an amazing Marshmallow Easter Bar you have to try!