National Cheese Curd Day is October 15th…and what better place to celebrate it than at Culver's??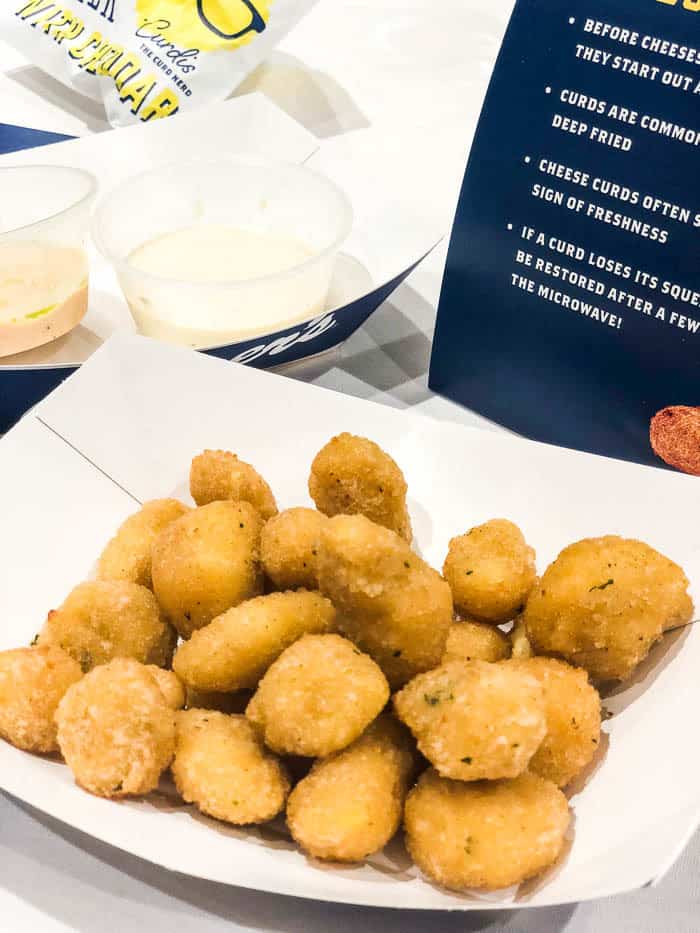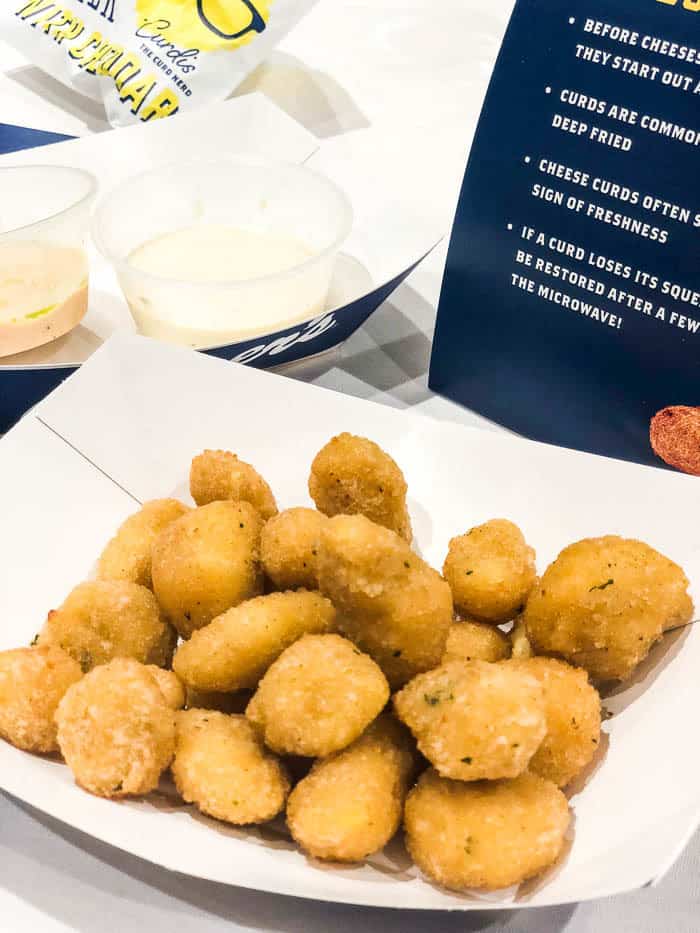 One of the best parts of being a food blogger (aside from the constant sampling of delicious recipes) is the fact that sometimes to get to do REALLY fun things. Involving Culver's….and cheese curds….and the most amazing dipping sauces.
Yep, this past week I had the opportunity to be part of the Culver's Cheese Curd Challenge, held at Eataly in Chicago. It was an afternoon filled with good company, lots of laughs, and….of course….cheese curds!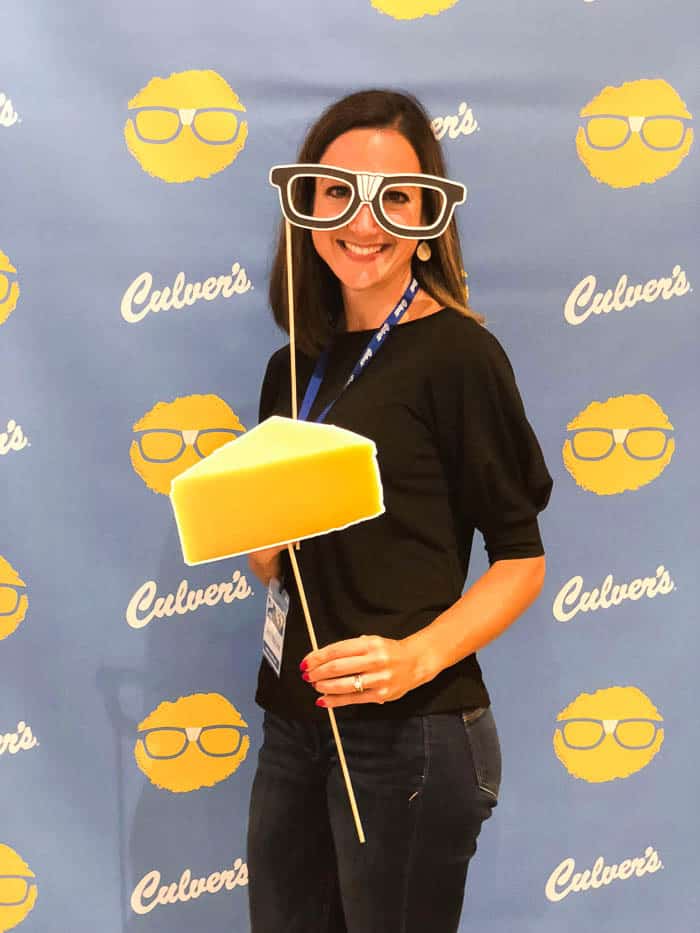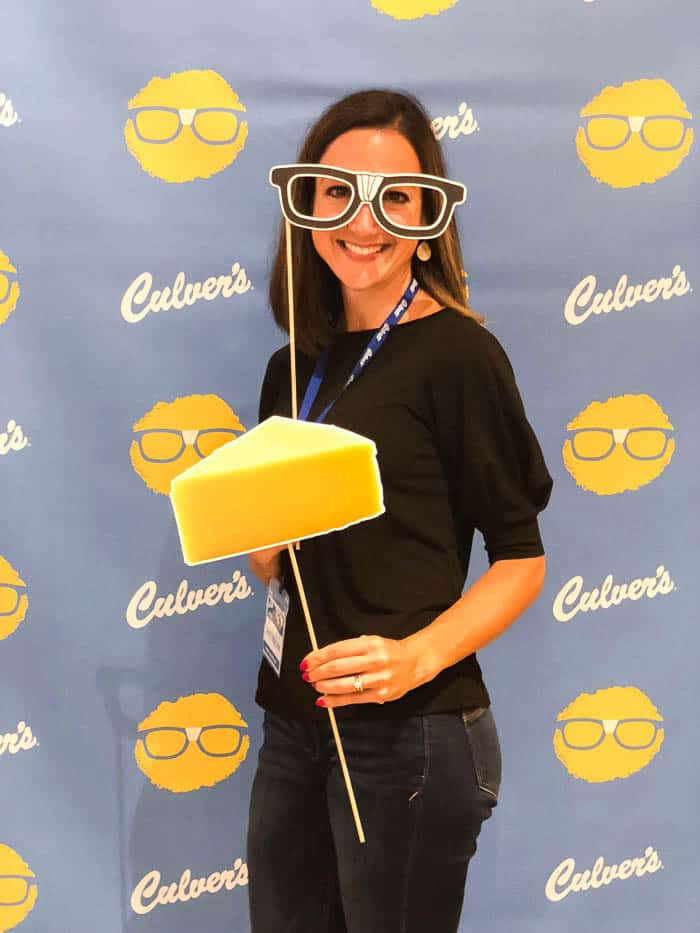 Culver's cheese curds are one of my absolute favorites….and the fact that we literally live right up the street from a Culver's? Well, it's nothing short of dangerous.
My favorite order is any of their delicious salads with a side of cheese curds. And an extra for the kids. Because even though they have their own meals, complete with fries, one order of cheese curds is NEVER enough.
So when I was invited to attend the Culver's Cheese Curd Challenge? I was more than excited.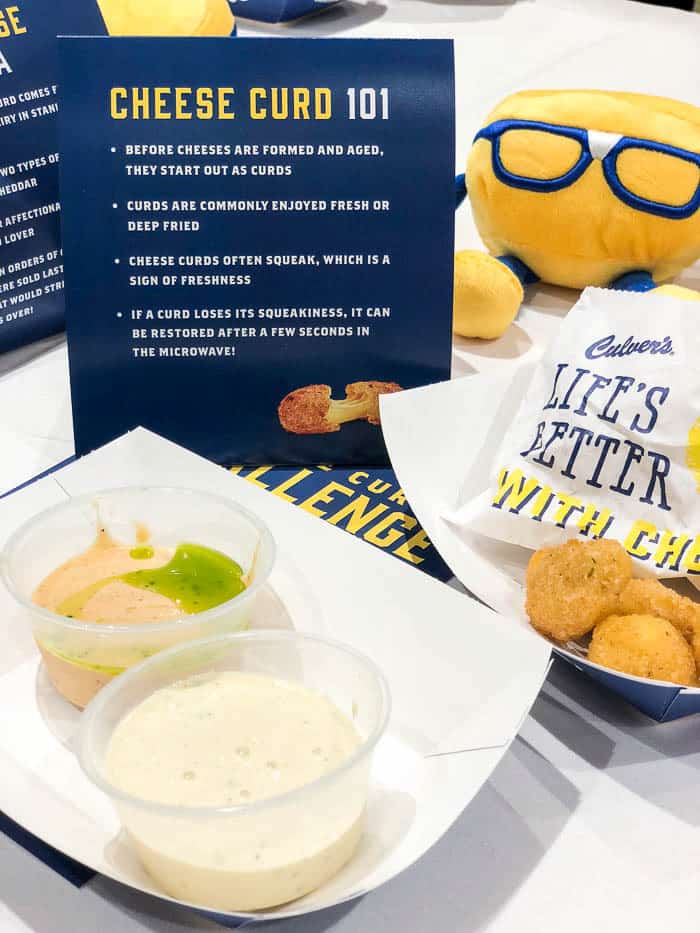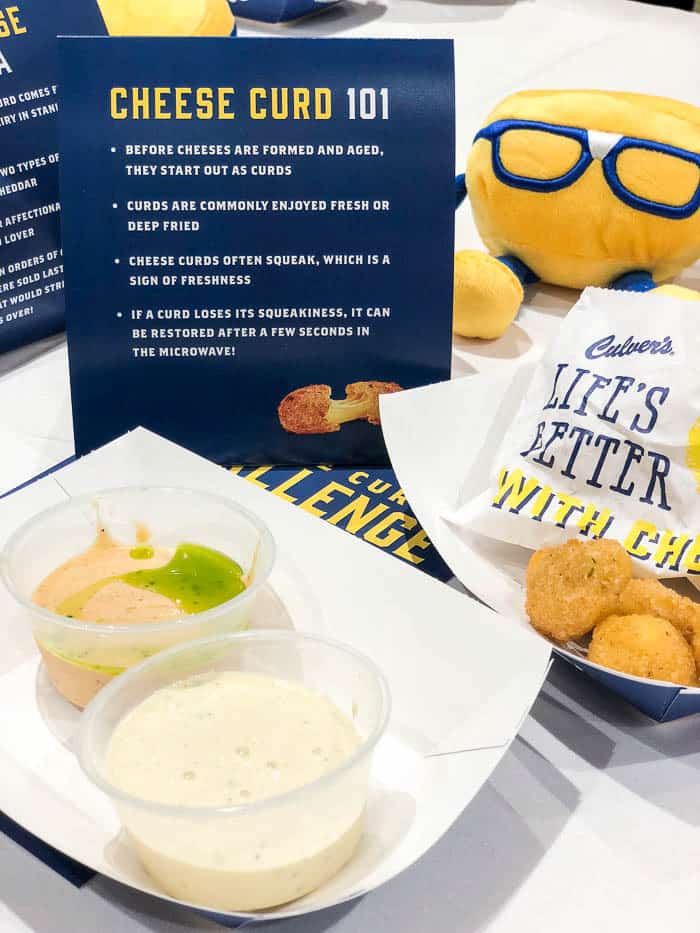 The challenge was essentially a face off between Culver's executive chef, Quinn Adkins, and Master Chef Top 10 finalist, Emily Hallock. Each were tasked with creating a delicious new dipping sauce for Culver's cheese curds, and were given 25 minutes to prepare it.
I typically dip my cheese curds in honey mustard, but I'm ALL about fun new dipping sauces. I couldn't wait to see what the chefs would come up with!
Chef Emily got right down to business creating her sweet & spicy dipping sauce with the most amazing basil oil drizzled on top.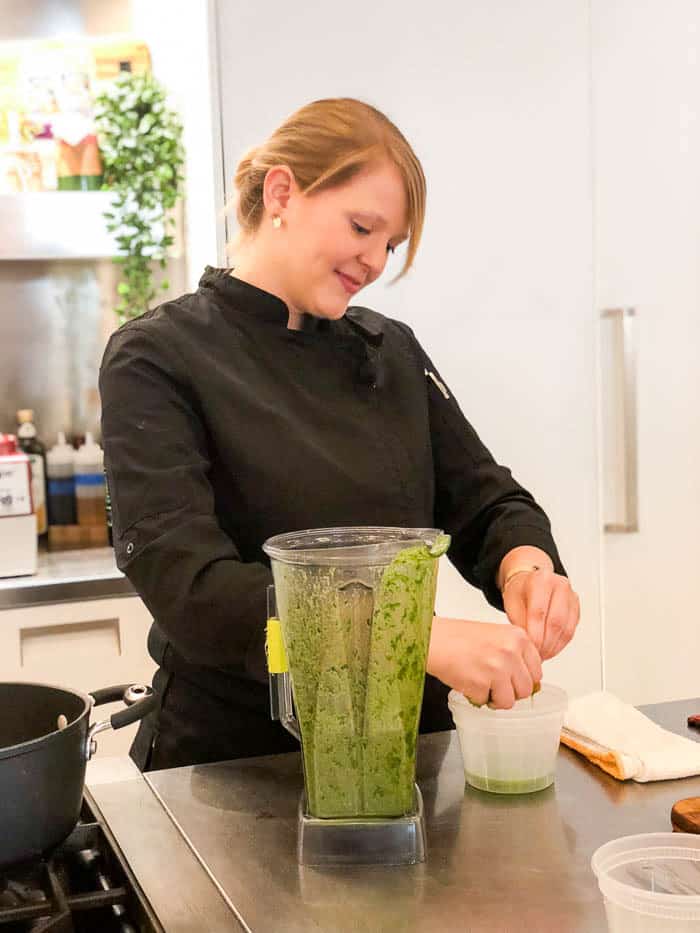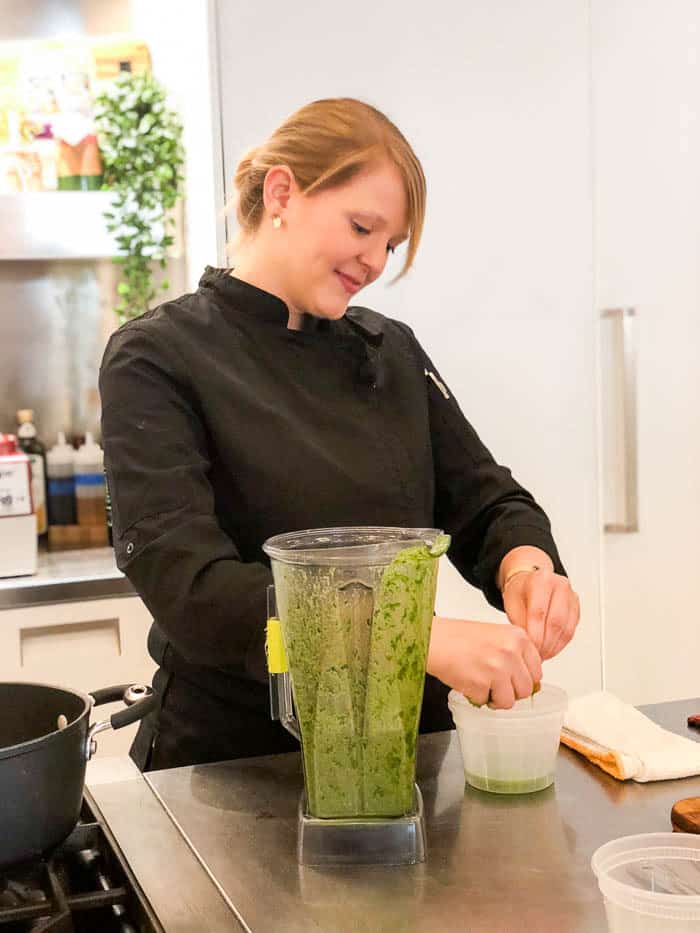 And Chef Quinn went a completely different route with his creamy parmesan dipping sauce with a subtle hint of spice.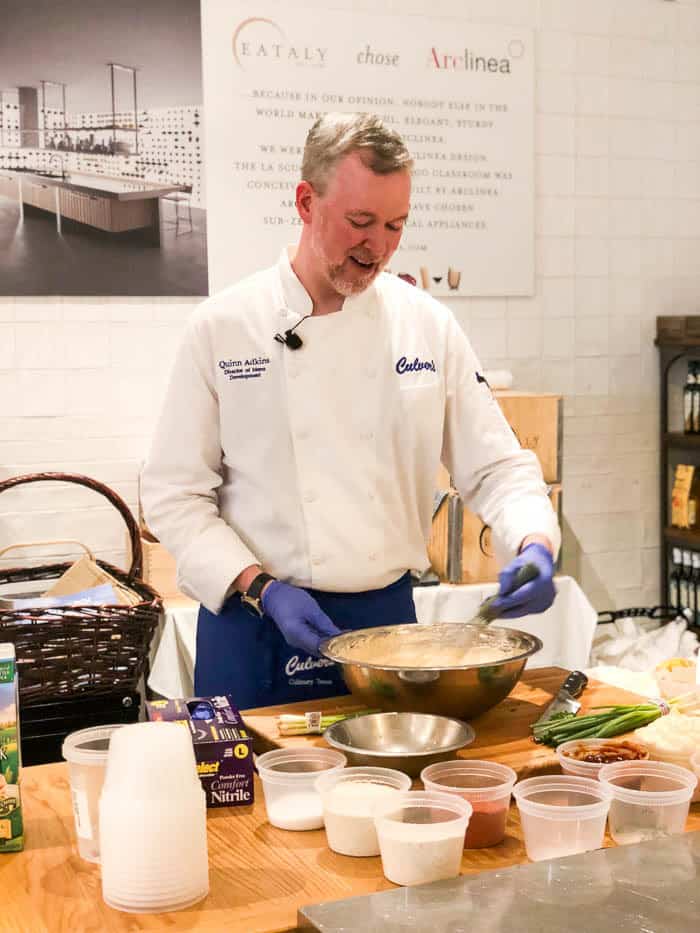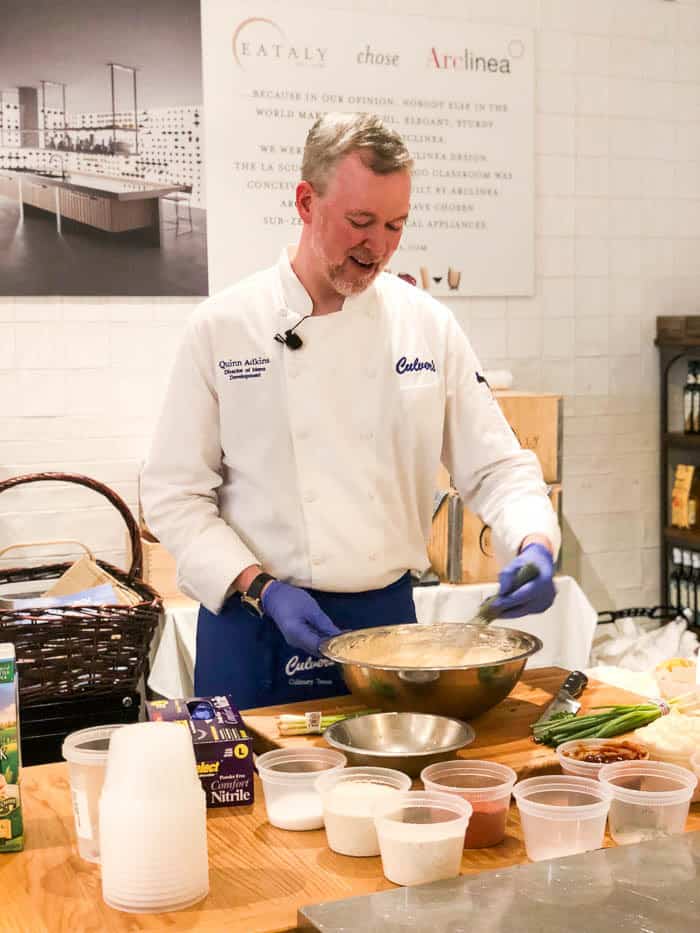 They whisked and blended and walked us through everything they were doing.
And 25 minutes later? It was all over. There were two completely delicious sauces, tons of cheese curds, and (finally) a chance to sample!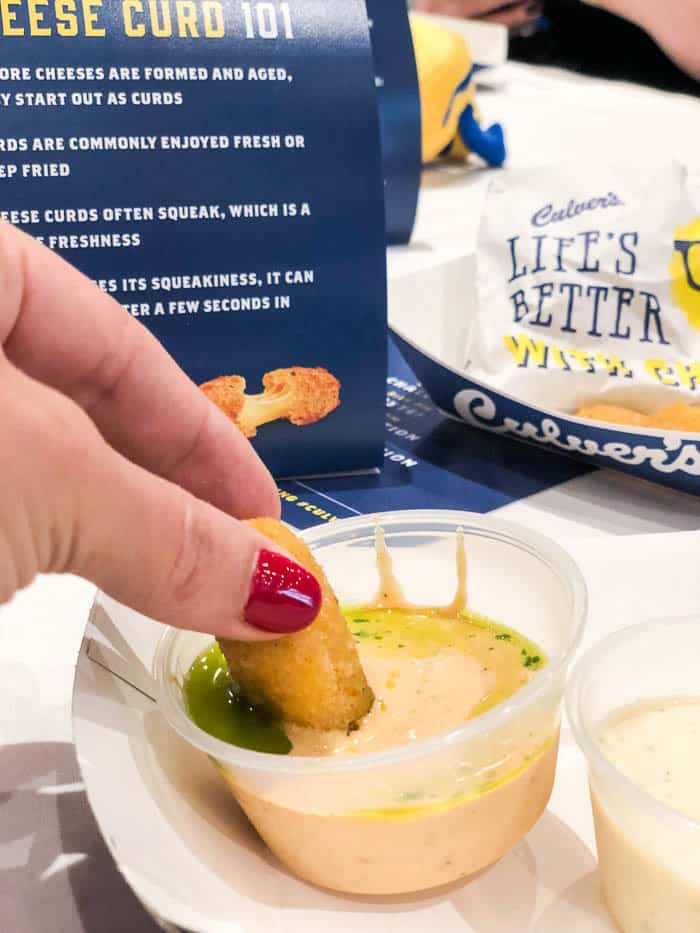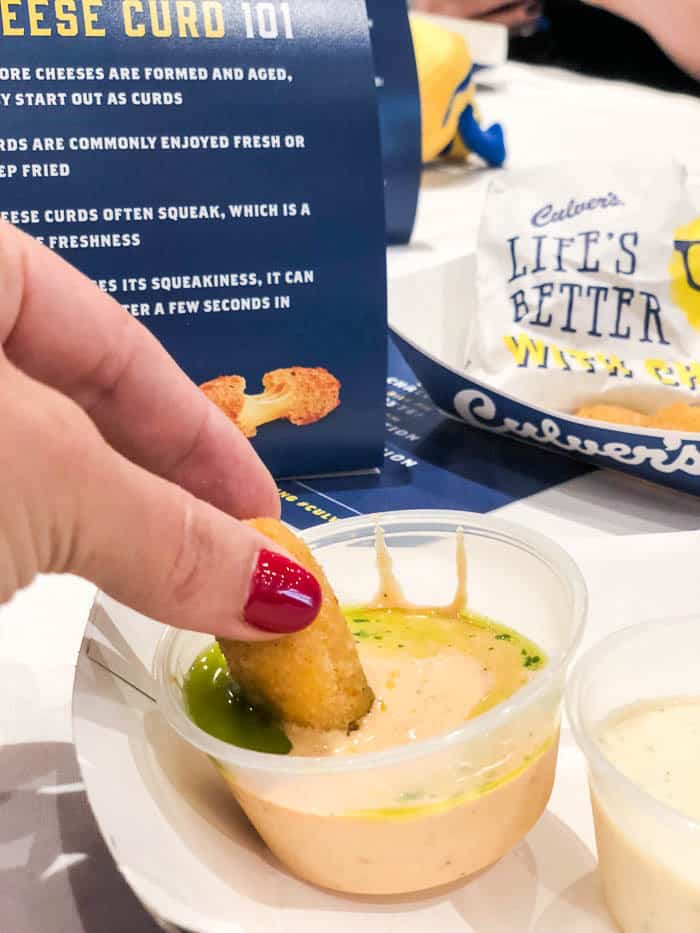 I was immediately struck by the bold flavors in Emily's dipping sauce and was sure it was my favorite. And then I tried Quinn's…and let the flavors develop and the subtle spice come out…and suddenly I had no idea which to choose.
I went back and forth and ate WAY too many cheese curds while trying to decide.
In the end, I was just glad it was up to the judges and not me!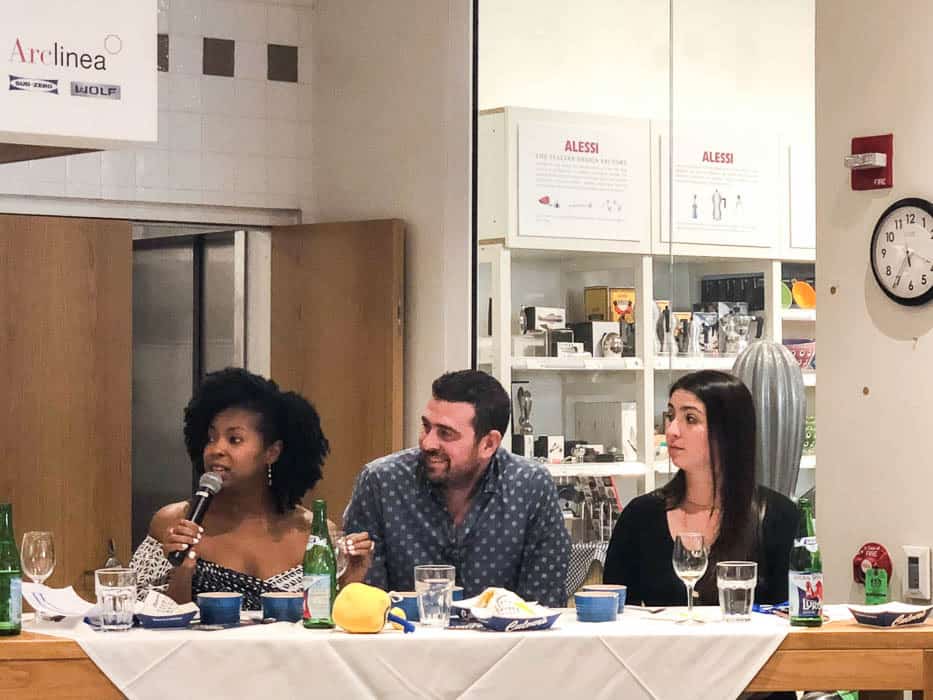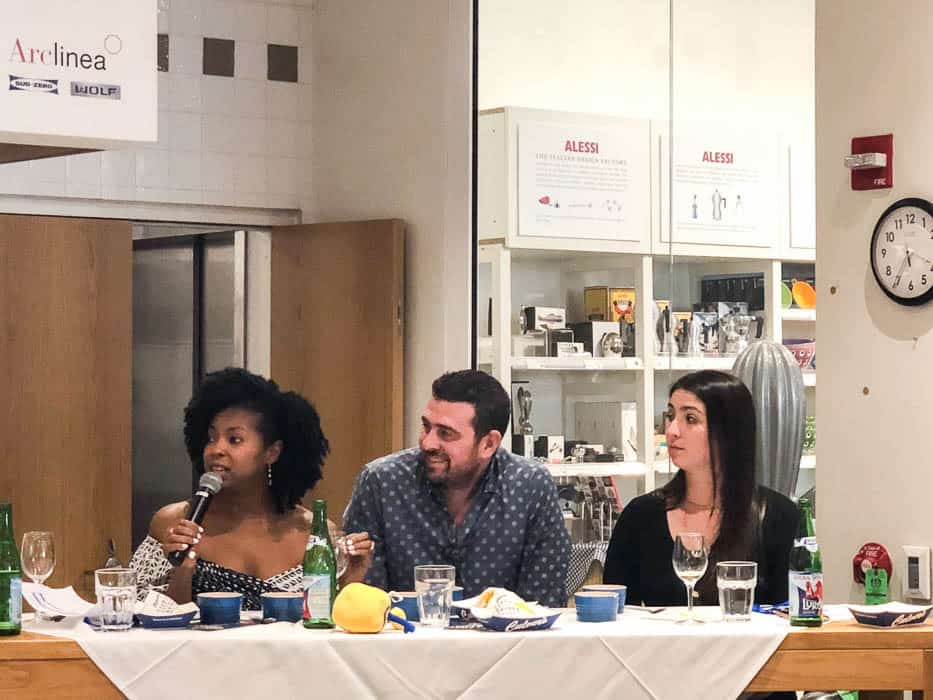 The judges deliberated, and the chefs waited…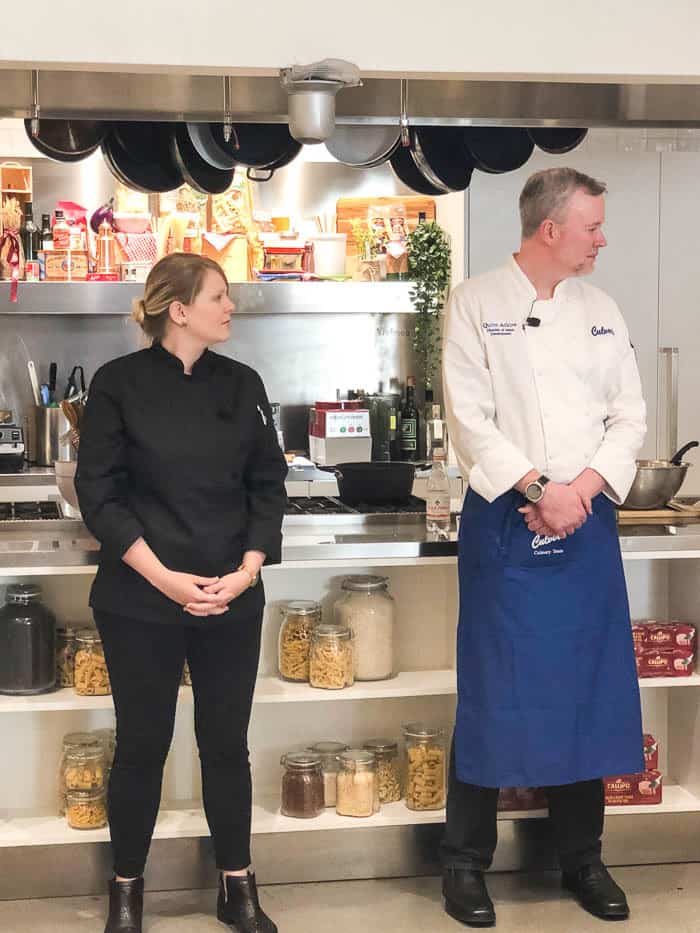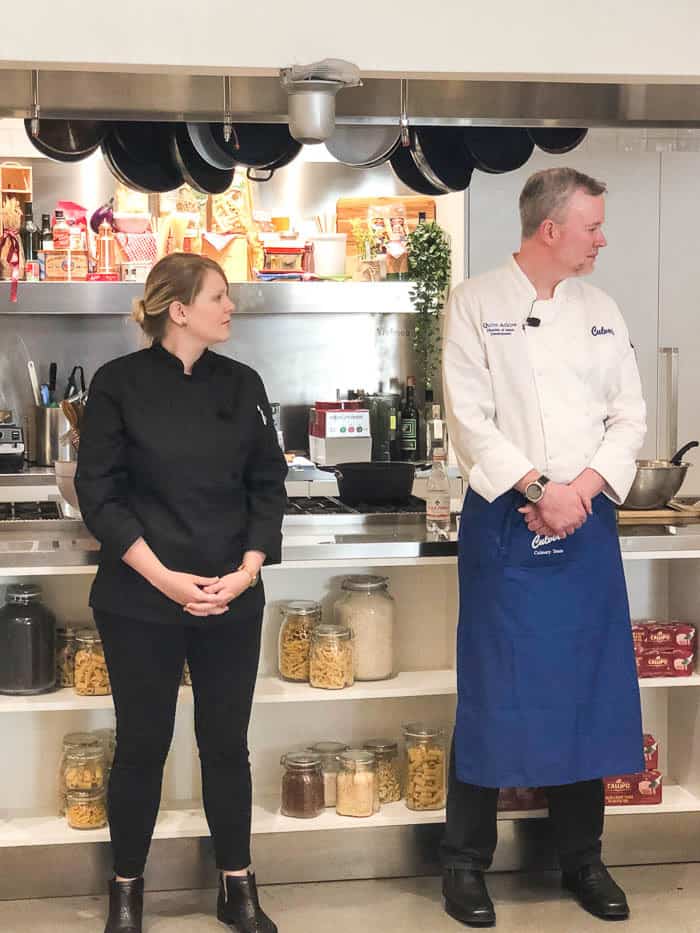 And in the end, although the room was definitely split, it was Chef Quinn who took home the win.
I guess there's a good reason he's Culver's executive chef!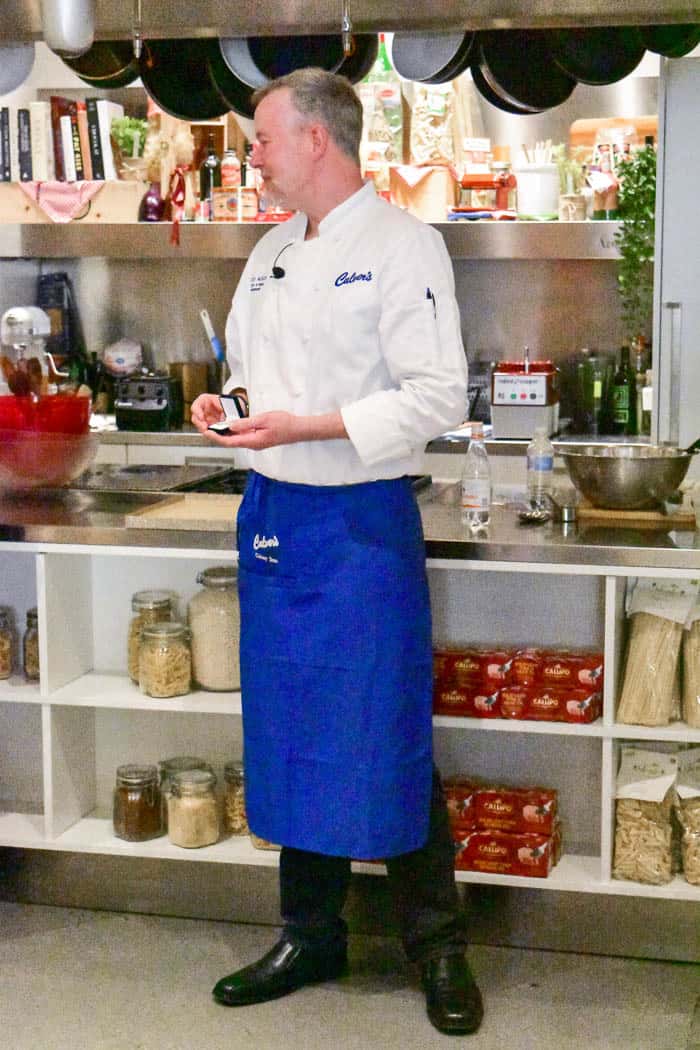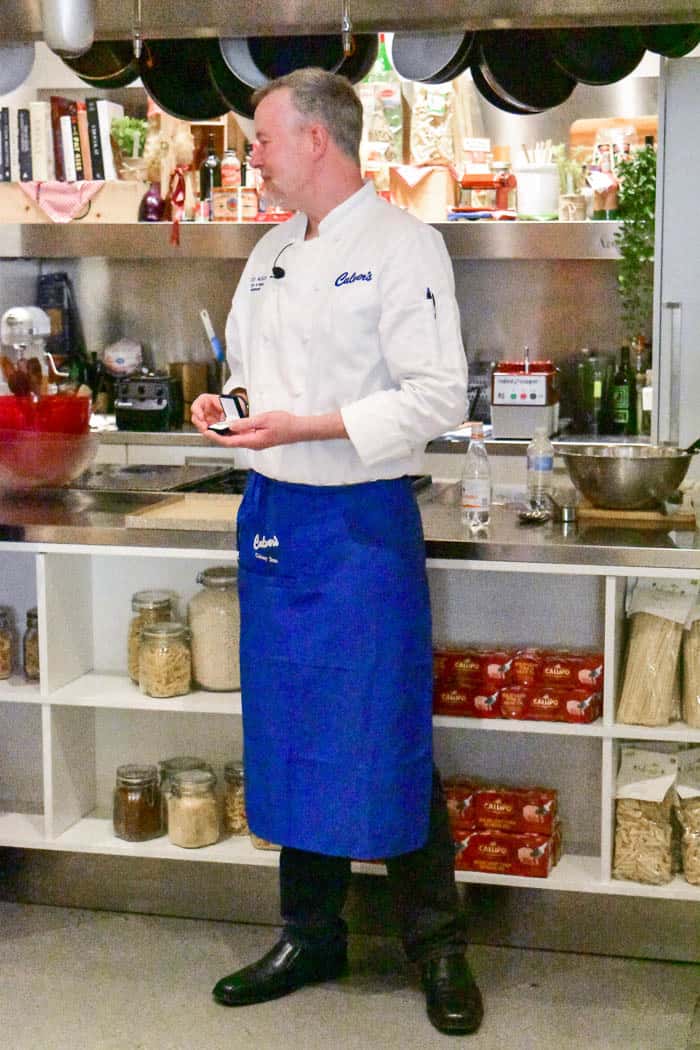 All in all, this was seriously such a fun experience. Attending a live cooking competition and getting to eat as many Culver's cheese curds as I wanted? My kind of day.
And it got me SO excited for October 15th, National Cheese Curd Day! You better believe I'll be hitting up my local Culver's…as you should be doing too…and maybe whipping up a couple fun new dipping sauces, myself.
Let's make a day of it! Cheese curd party, anyone???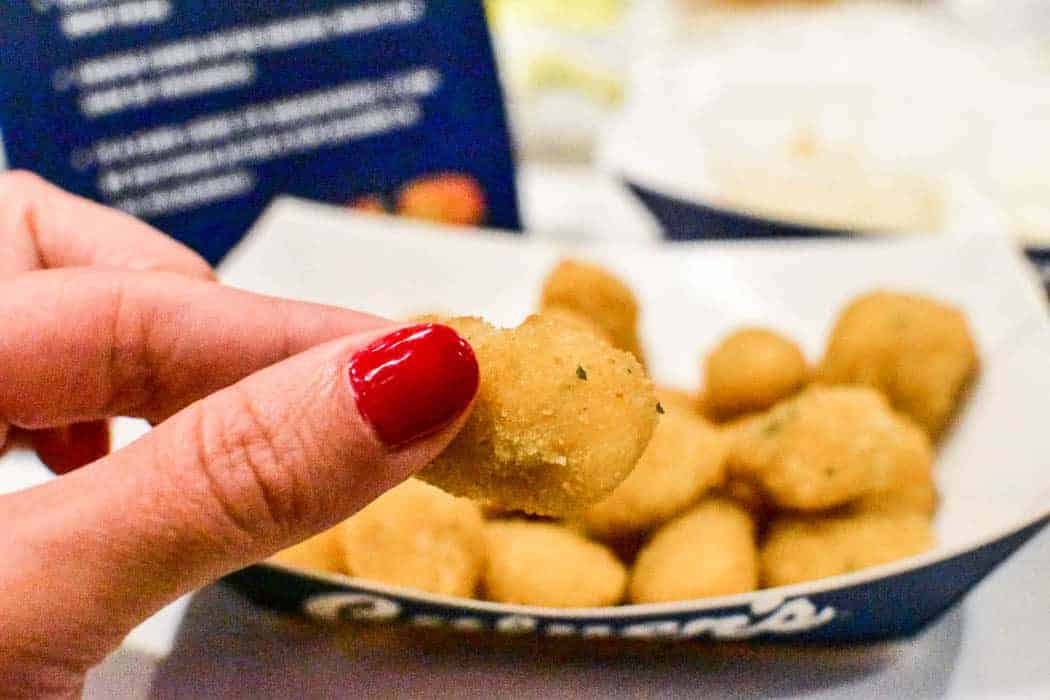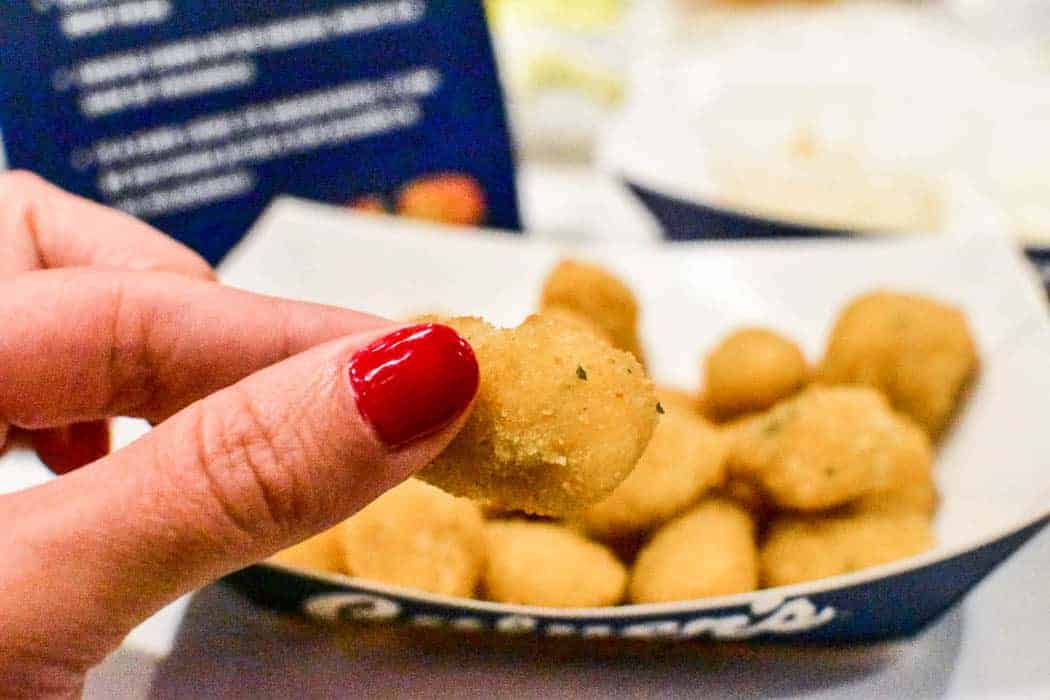 This is a sponsored conversation written by me on behalf of Culver's. The opinions and text are all mine.