Lox Avocado Toast is a quick and easy breakfast for those on-the-run days. This packed protein meal is full of flavor and delicious rich avocado. A healthy option for breakfast, lunch, or even dinner!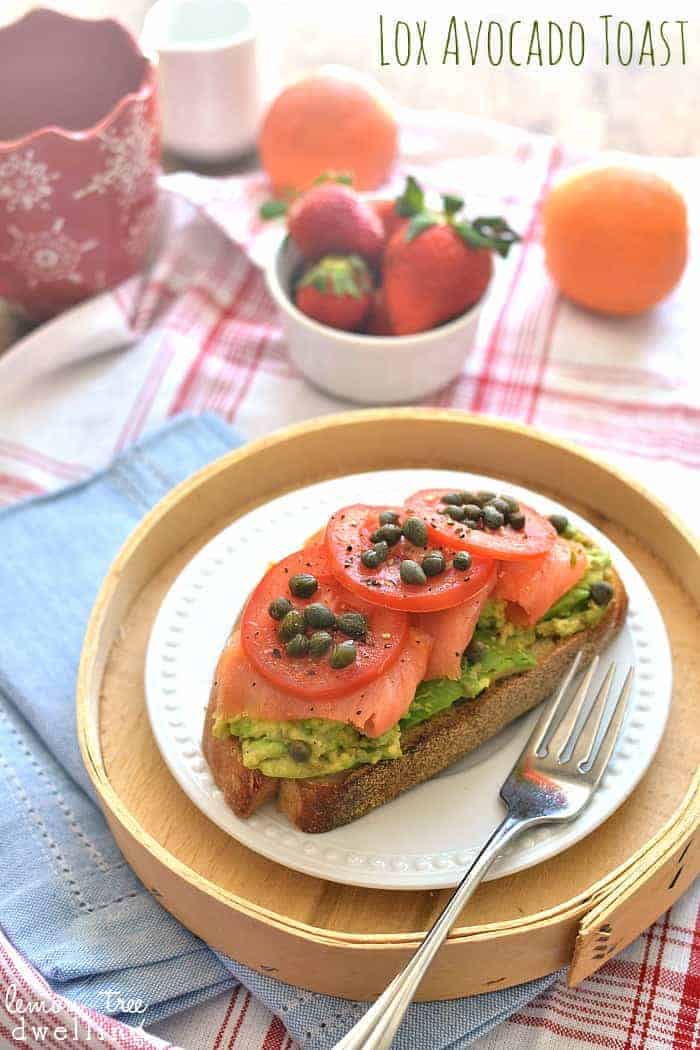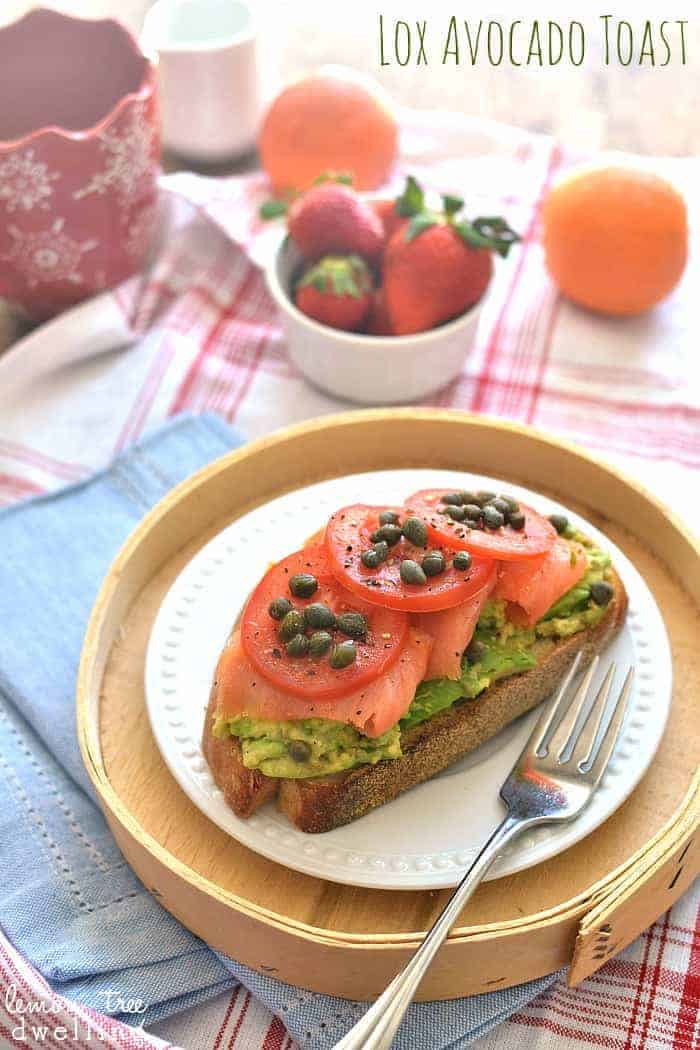 I'll never forget the first time I realized that "avocado toast" was a thing. It was sometime after I started blogging, and I saw it on Pinterest, and my first thought was, "Wait……you can DO that????"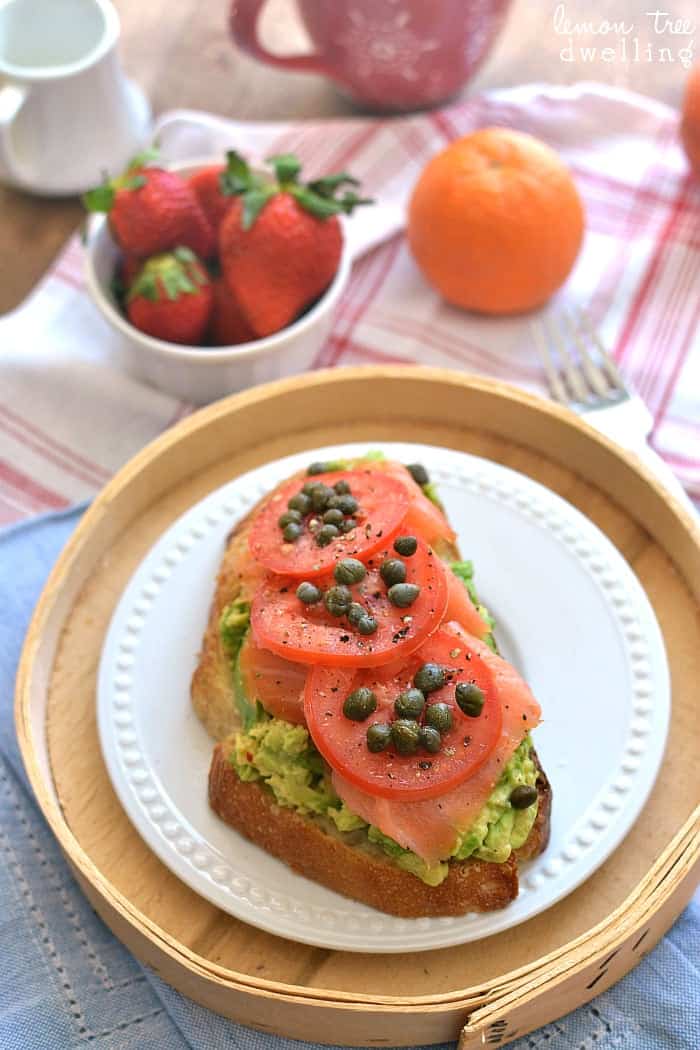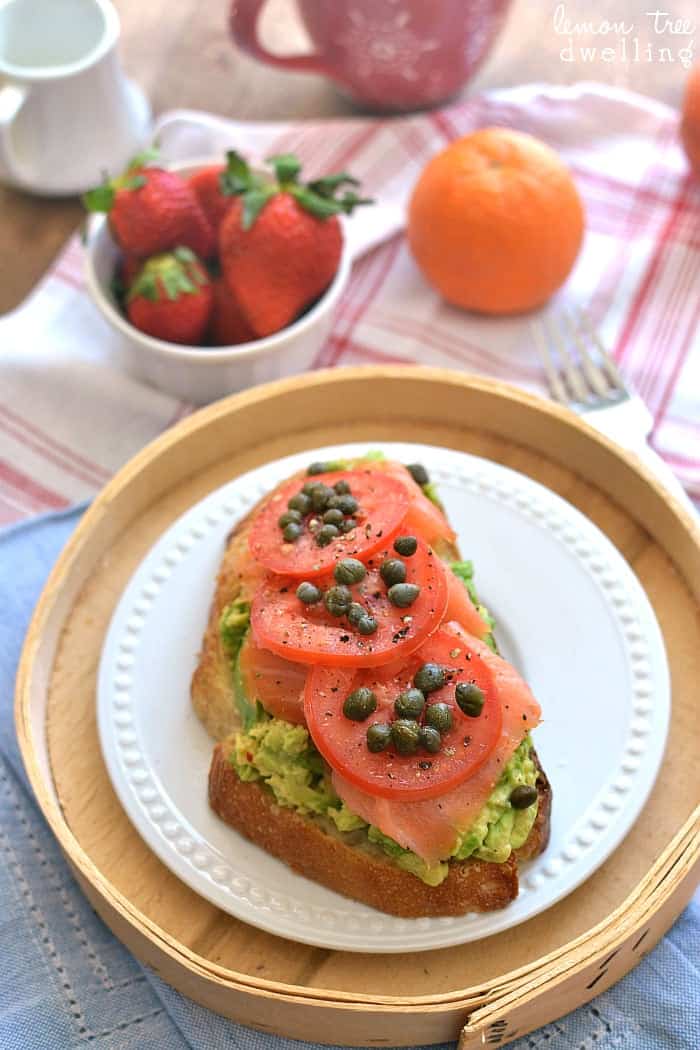 Because the truth is I'm addicted to avocados. I love them chopped in my salads, sliced on my sandwiches, and guacamole…..well, just forget about it! I am dangerous with guac! So the idea that I could eat a version of guacamole for breakfast kind of blew my mind! Although it's not until recently that I actually tried it.
Lox Avocado Toast
I probably knew that it would like it almost too much…..so I held out as long as possible before unleashing the obsession. But now…..now it's a full-fledged thing around here, and I am hooked! It's been my daily breakfast for the past few weeks, and I've even started to branch out from the original…..with fun twists like this lox & capers version!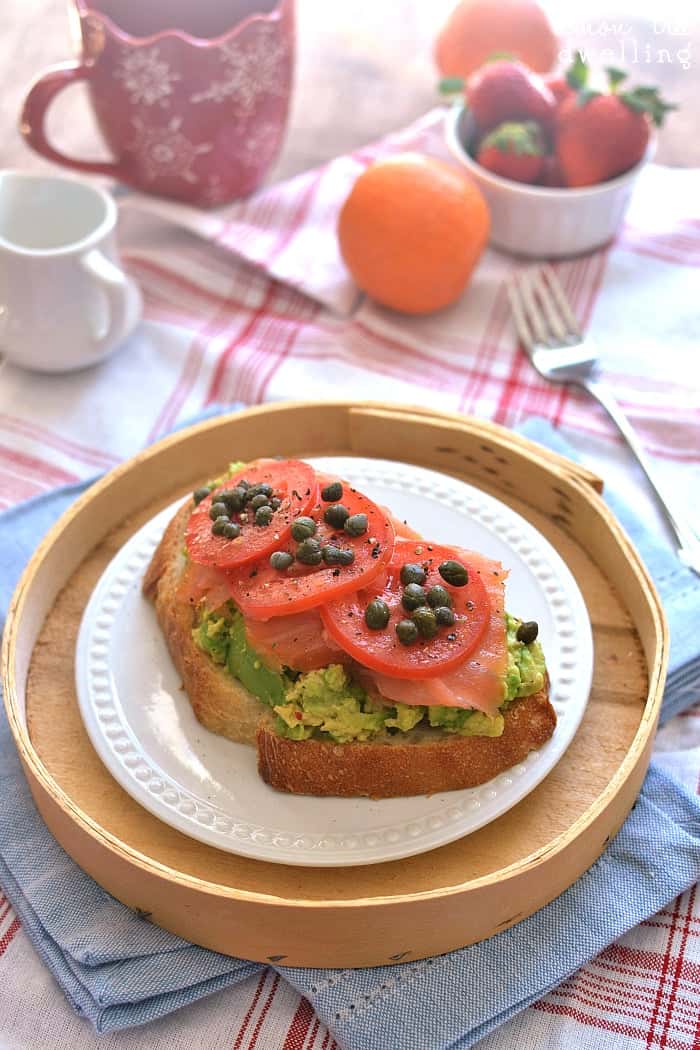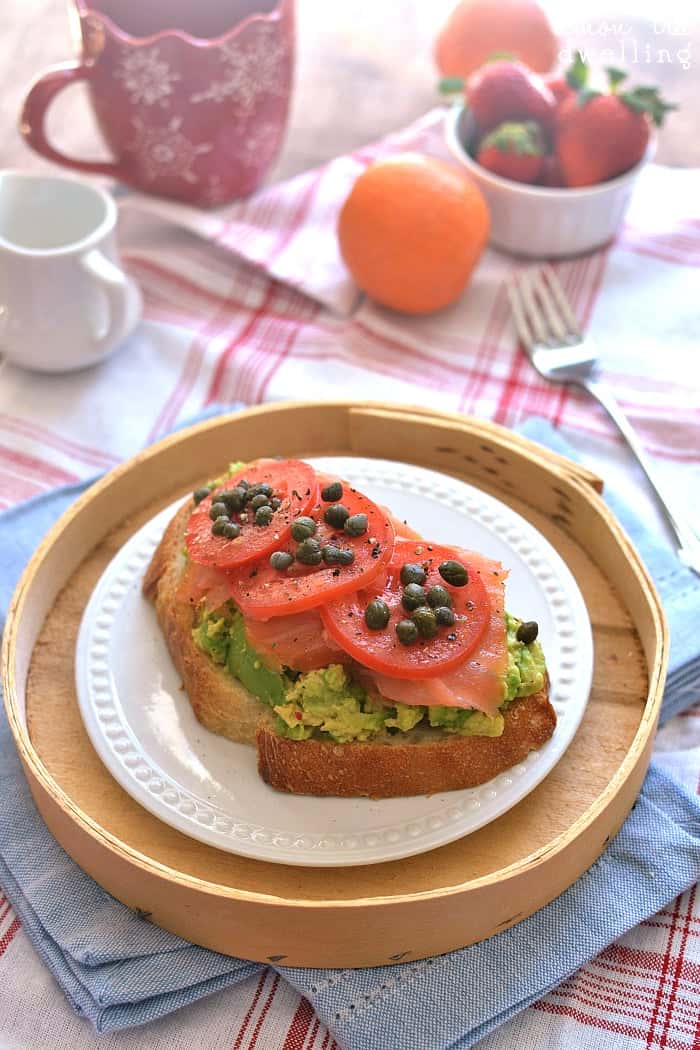 I'm a big fan of bagels & lox, and this is basically that! But with toast in place of a bagel and avocado in place of cream cheese. And, if you ask me, it's even better because, well, avocado!!!!!! Just be warned – once you start down the avocado toast path, you might never be able to turn back. Not that that's a bad thing…..!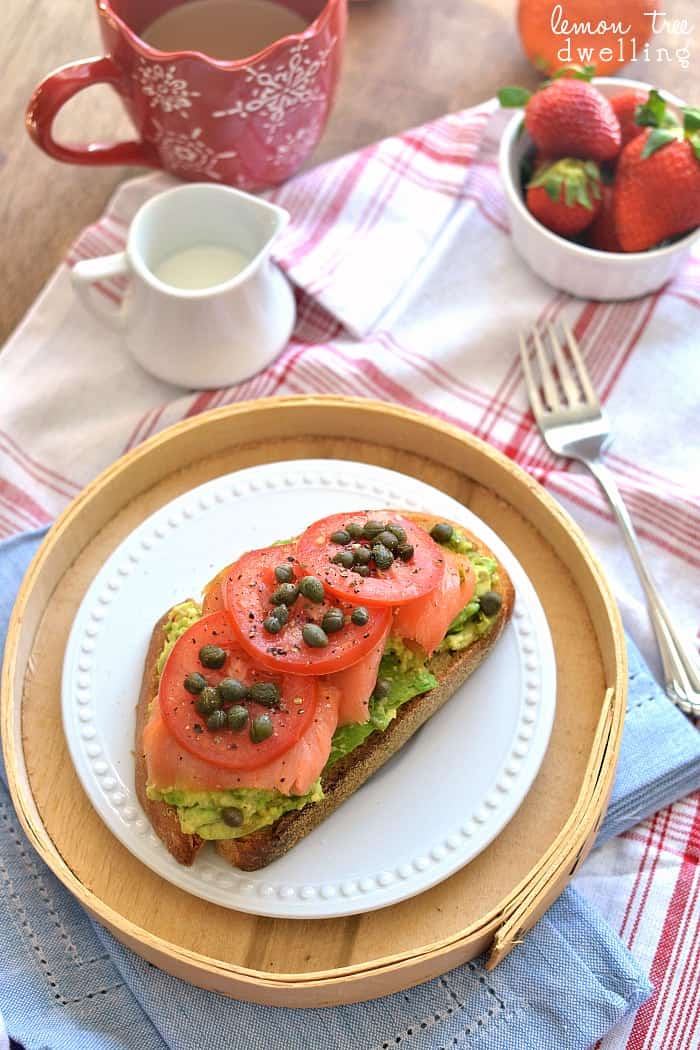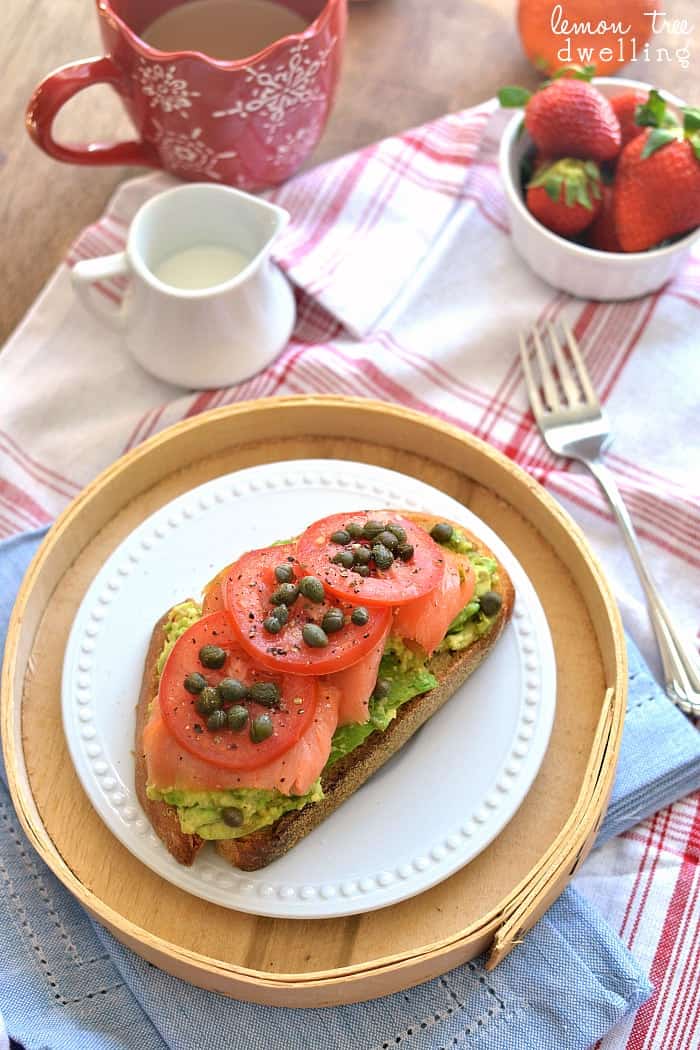 If avocado toast is a guilty pleasure of yours, then you might want to try this Greek Avocado Toast from Delish! It looks amazing!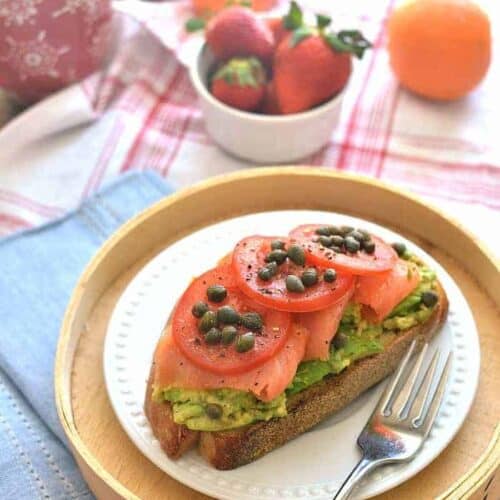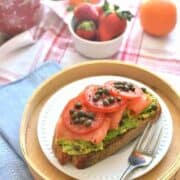 Lox Avocado Toast
Ingredients
1

piece

bread

toasted

1/2

large avocado

2-3

small pieces lox

3 to

mato slices

1

Tbsp.

capers

sea salt & fresh ground pepper

to taste
Instructions
Mash avocado half and season lightly with salt and pepper.

Spread on top of toast.

Top with lox, tomato slices, capers, and additional salt and pepper to taste.