Cherry Lemon Bars are a delicious easy bar to make for any occasion. These lemon dessert squares are enhanced with the tart flavor of cherry. The BEST simple lemon bar recipe!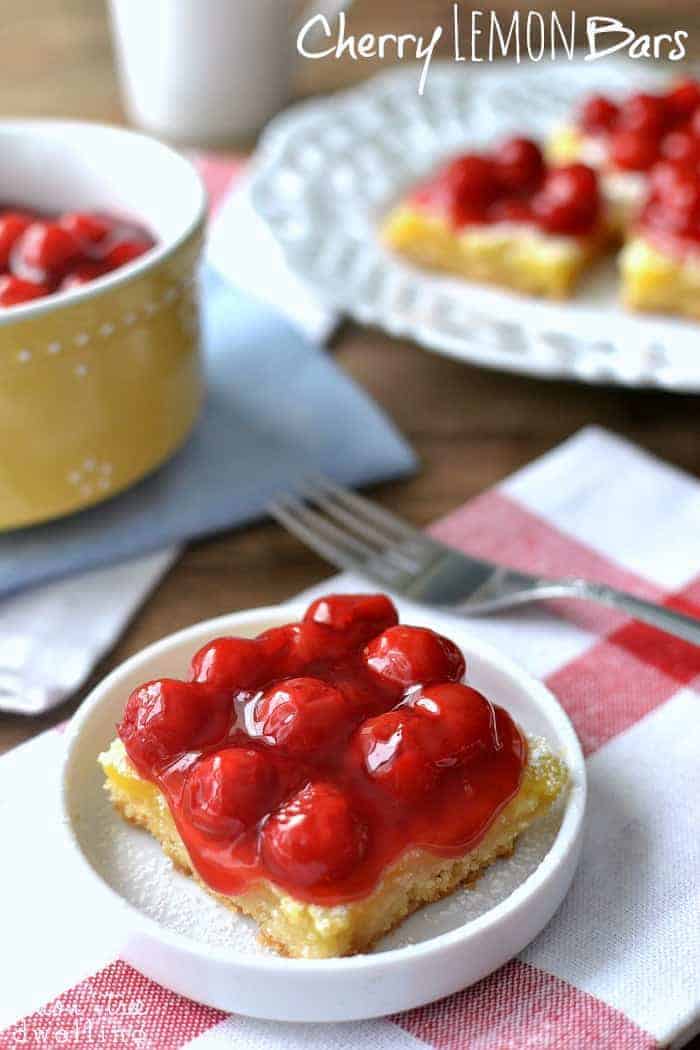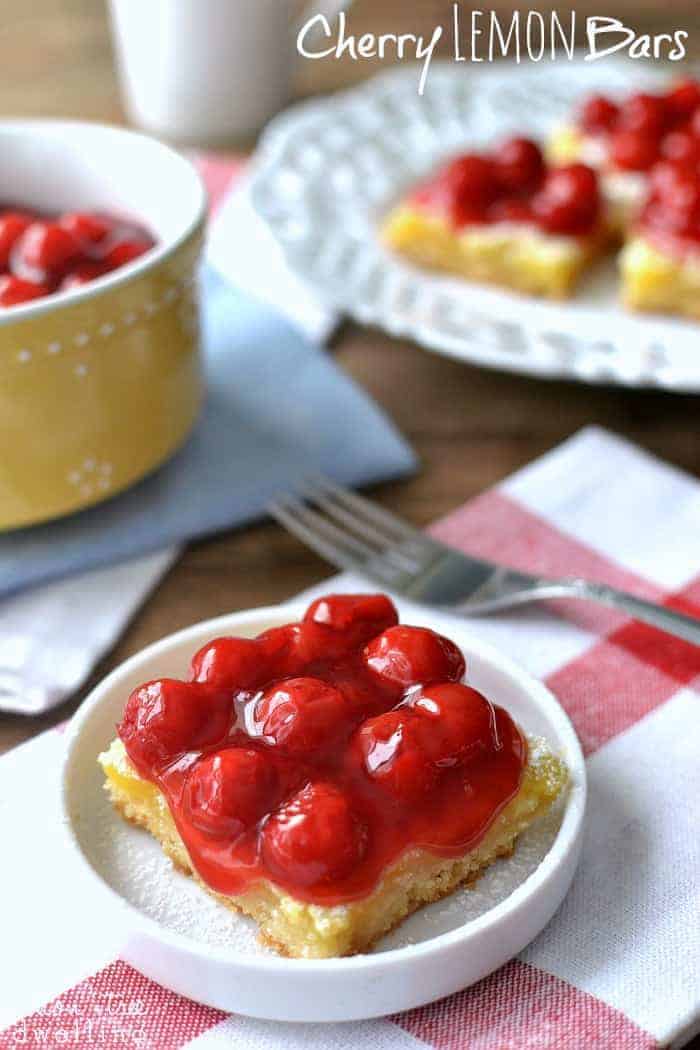 Can we talk about haircuts for a second? Because I need one…..badly. I always put it off longer than I should, but I'm at the ponytail-every-day stage…..which is definitely NOT the best look. So I finally bit the bullet and made myself an appointment. For this Friday. Yikes!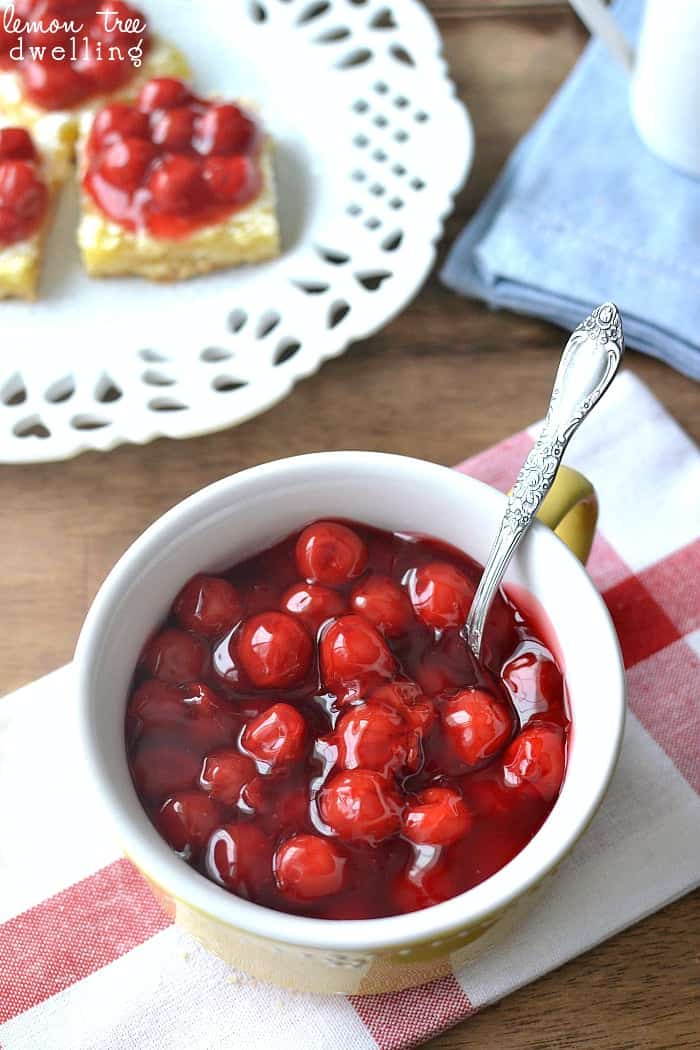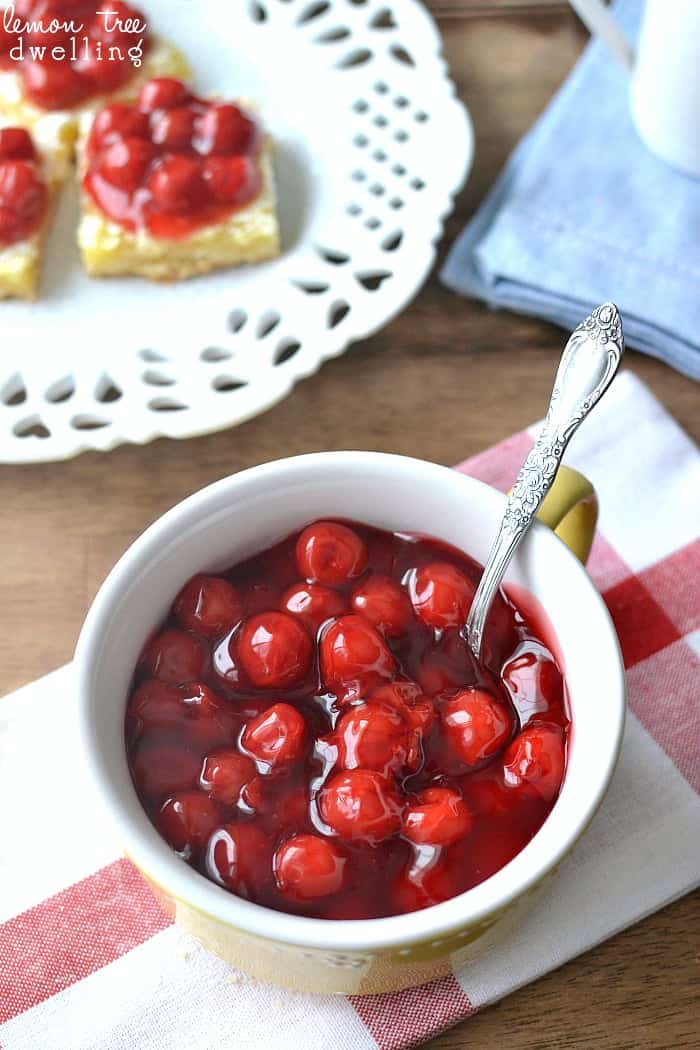 If it seems like I'm acting a little weird about the whole thing, it's probably because I am! Haircuts and I have traditionally not gotten along so well…..and I'm really not sure if it's because I'm too picky or too critical or because I don't give the stylist enough direction…..but whatever it is, I can probably count on one hand the number of haircuts I have loved. Or even liked….!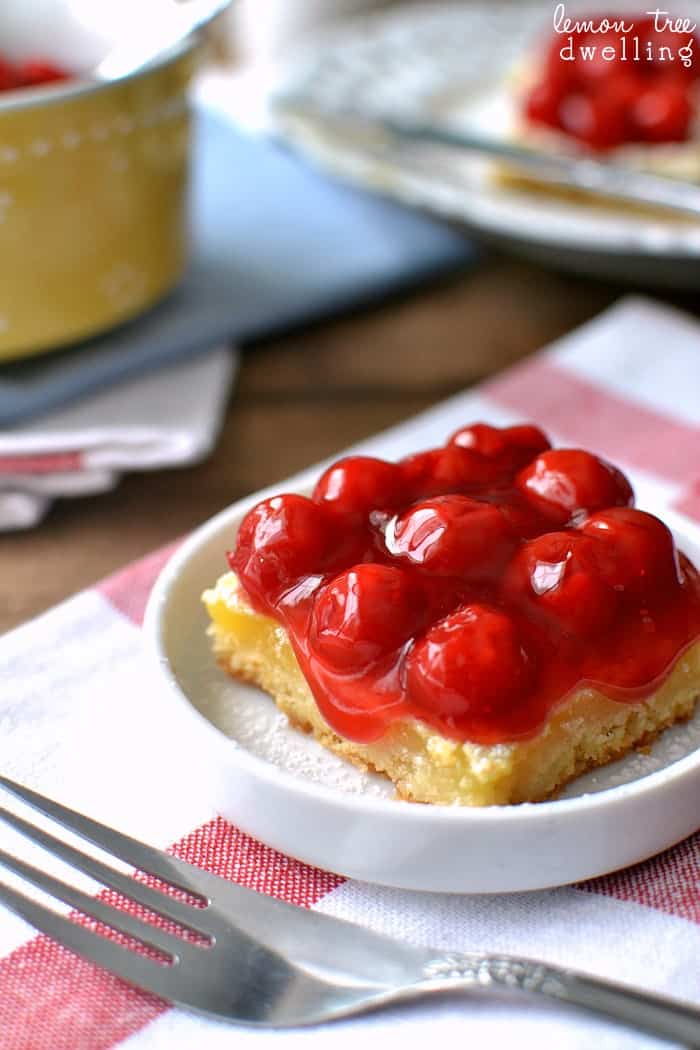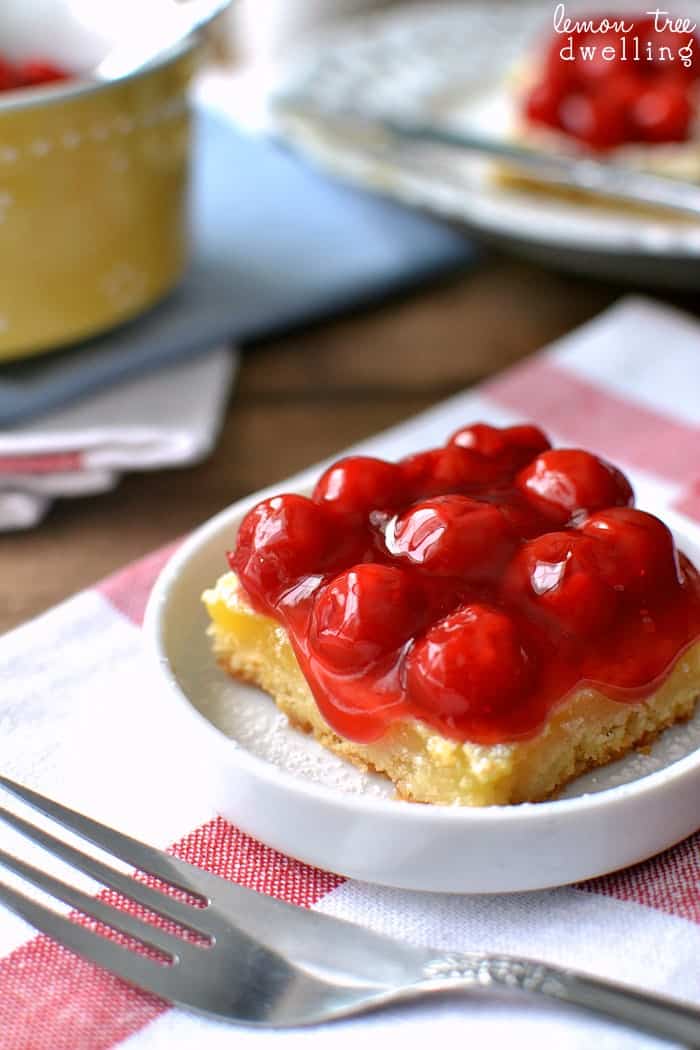 I have thick hair with a tiny bit of natural wave……and unless I give specific instructions NOT to, every stylist I've ever seen has wanted to thin it out and turn it into a bob. A bob that really only looks good when straightened, which is actually nothing I have time for. And nothing I'm interested in! I've come to realize that I'm really not a straight, shiny, polished hair kind of person. No wonder I never like my haircuts!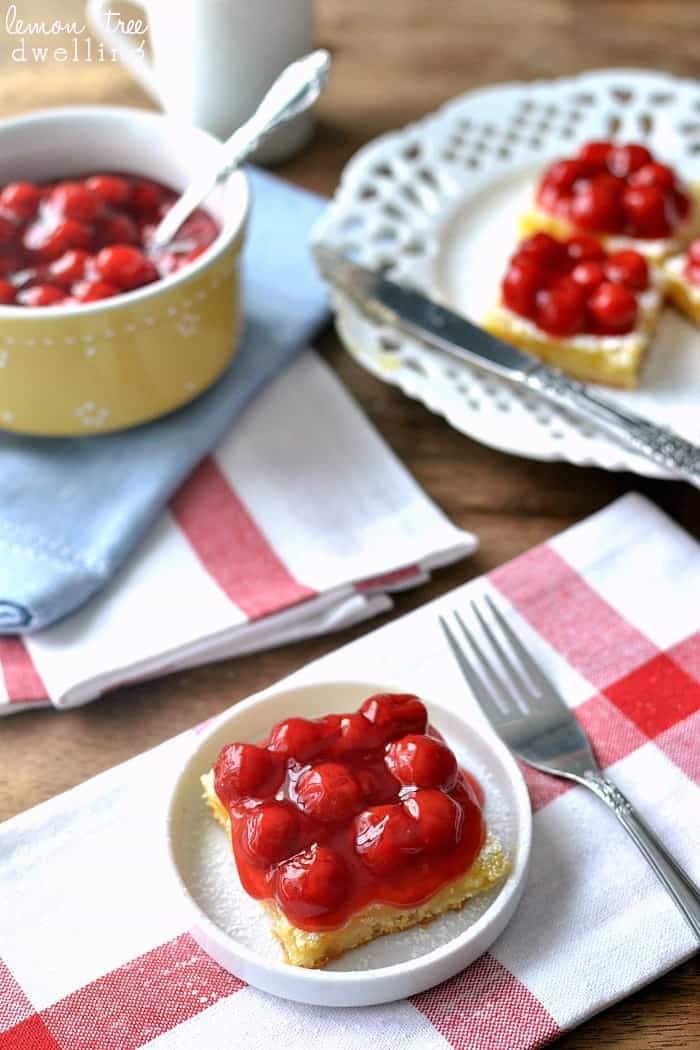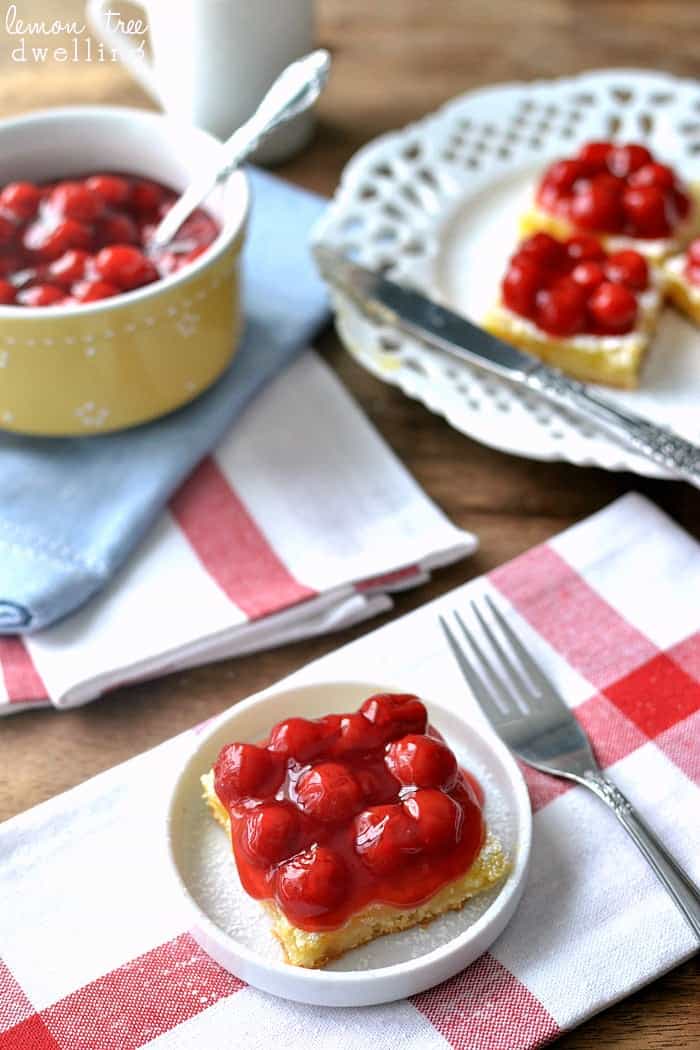 So. This time I'm going in with guns blazing (i.e. SPECIFICS)!! Nothing polished, nothing that needs straightening, nothing that's going to make me look like I have it all together. (I don't need anyone getting a false impression of me – ha!) I wanted relaxed and natural and fun. Which is more of who I am. Or at least who I want to be! Sound like a plan? Any additional tips you have for me? Let me know…..and wish me luck!
Cherry Lemon Bars
Okay….on to these Cherry Lemon Bars. They're a lot like my ideal haircut. Simple and relaxed and fun. Not too polished…..but JUST what you are looking for in a dessert! I used my grandma's lemon bar recipe, which is seriously the BEST…..and the only change I made was adding cherry pie filling. You will love everything about these sweet little bars, which is more than I can say for my haircuts. But hey – at least I have something going for me….!!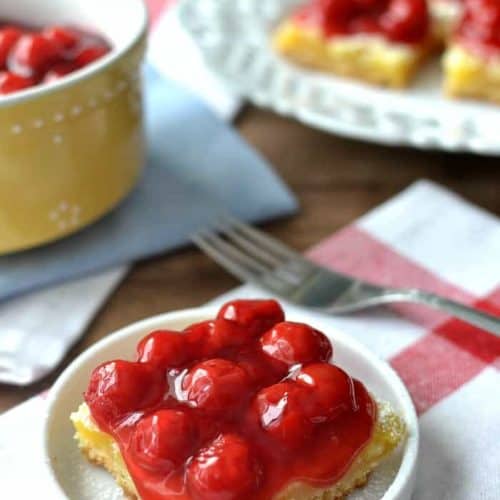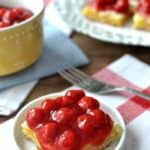 Cherry Lemon Bars
Ingredients
Crust:
1 1/2

c.

flour

3/4

c.

cold butter

3/4

tsp.

salt

3/8

c.

powdered sugar
Filling:
4

eggs

2

c.

granulated sugar + 1/4 c. flour

1/4

c.

lemon juice

1

can cherry pie filling
Instructions
Combine flour, salt & powdered sugar in a medium mixing bowl. Cut in butter with a fork or pastry blender until butter is incorporated and mixture is crumbly.

Press firmly into greased 9x13 inch pan.

Bake at 350 degrees for 18-20 minutes. Remove from oven.

In a separate bowl, beat eggs well.

Add sugar/flour mixture and continue beating.

Add lemon juice and mix well.

Pour over crust; bake for an additional 20-25 minutes or until top is just beginning to turn golden brown.

Cool slightly and sprinkle with powdered sugar.

Before serving, top with cherry pie filling.
Looking for more recipes that use cherry pie filling?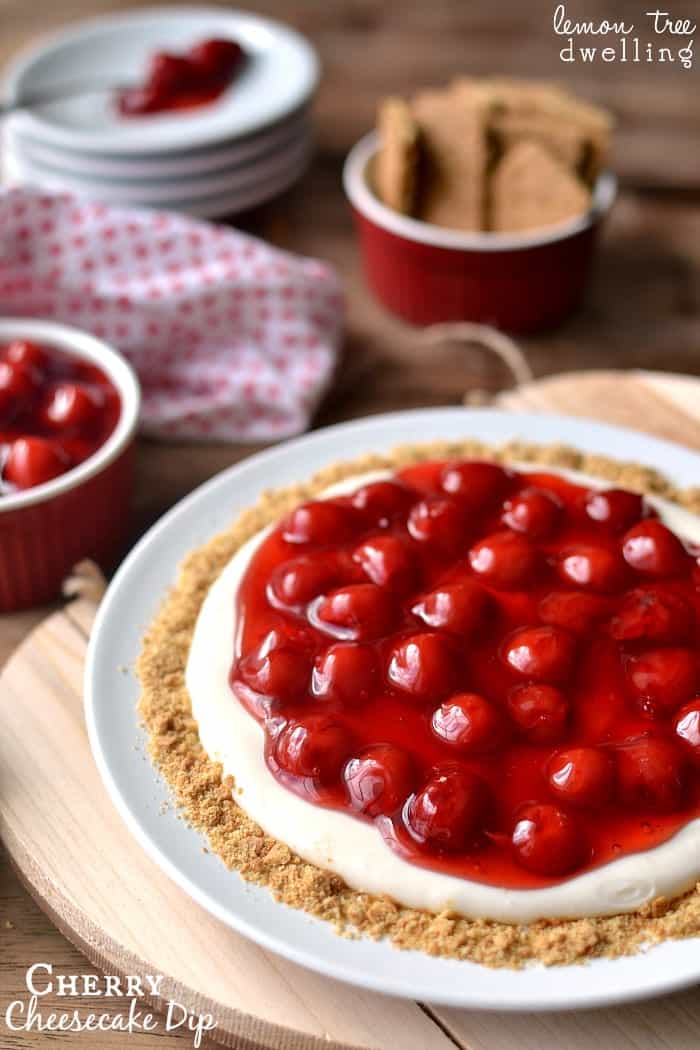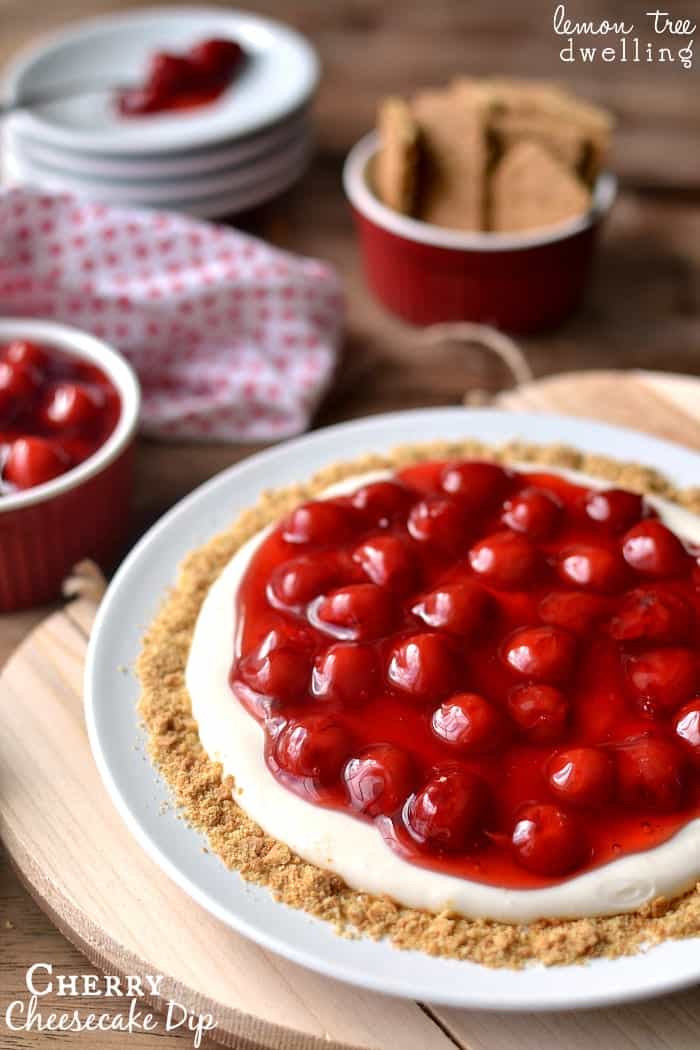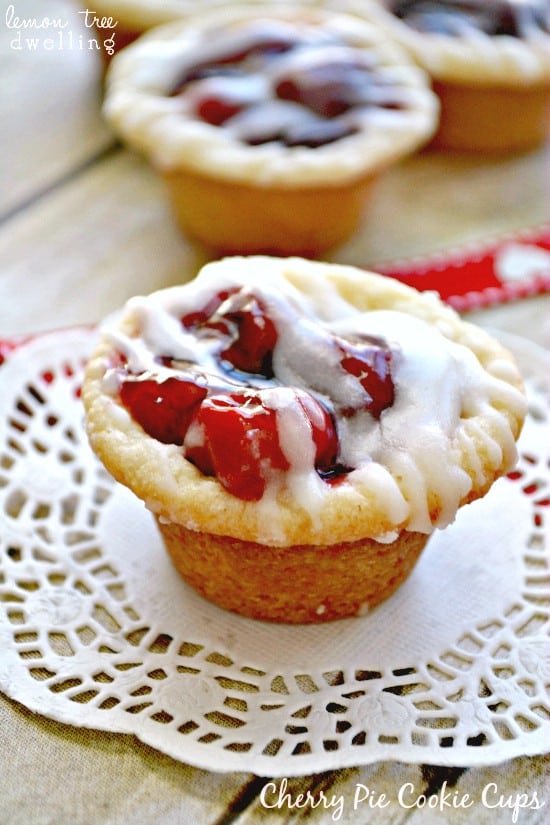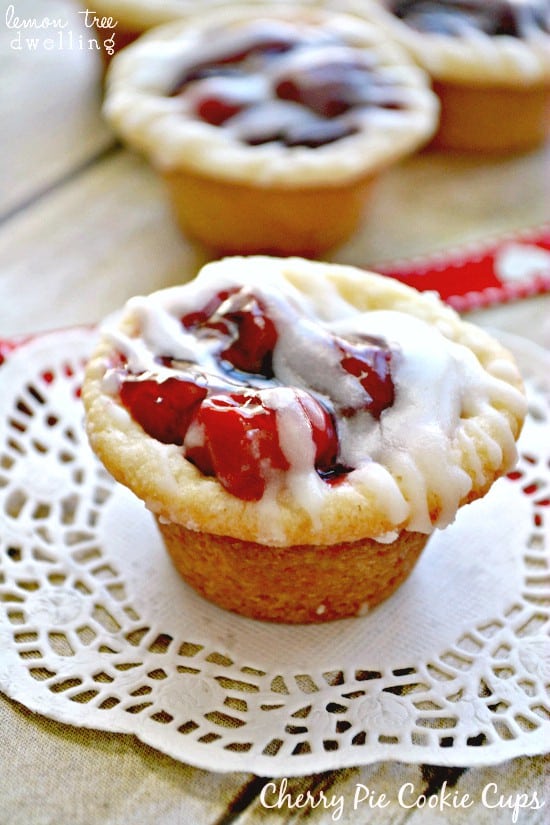 For another great Lemon recipe, try these delicious looking Lemon Blueberry Donuts from The Recipe Rebel