Cherry Orange Coffee Cake is so moist, sweet, and delicious with the BEST crumb topping! This decadent cake has an amazing combination that is perfect for brunch or afternoon snack!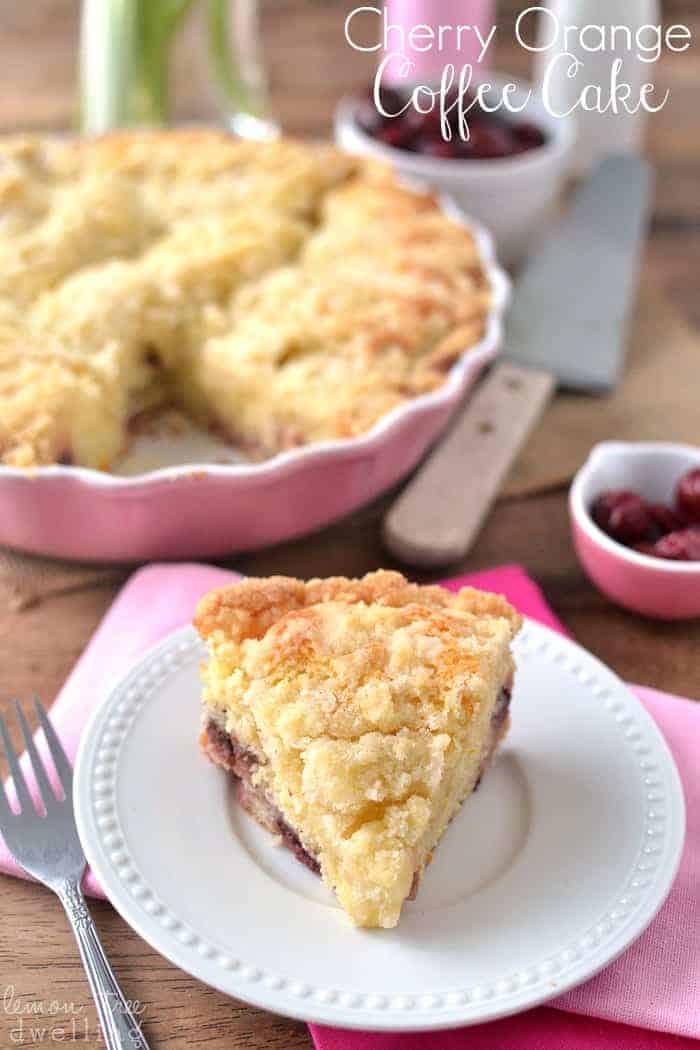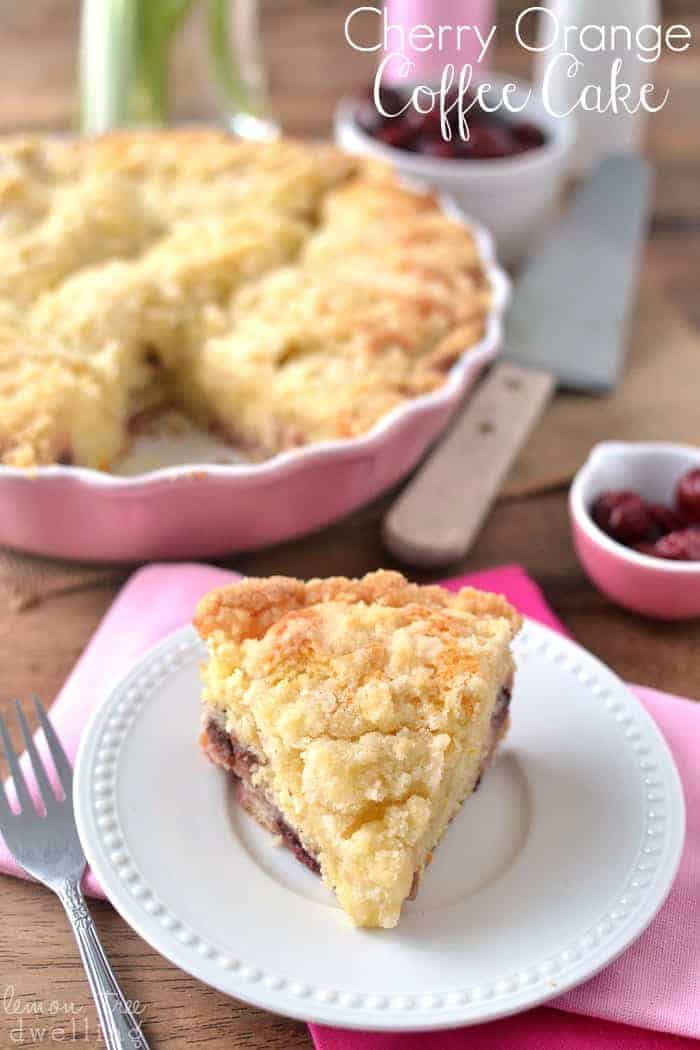 Do you ever have the feeling on Monday mornings that you need the week to recover from the weekend?? Well, that's exactly how I'm feeling this Monday morning. After a weekend full of fun, the thought of having a little less fun actually sounds appealing. Ha! That's not something you hear every day…..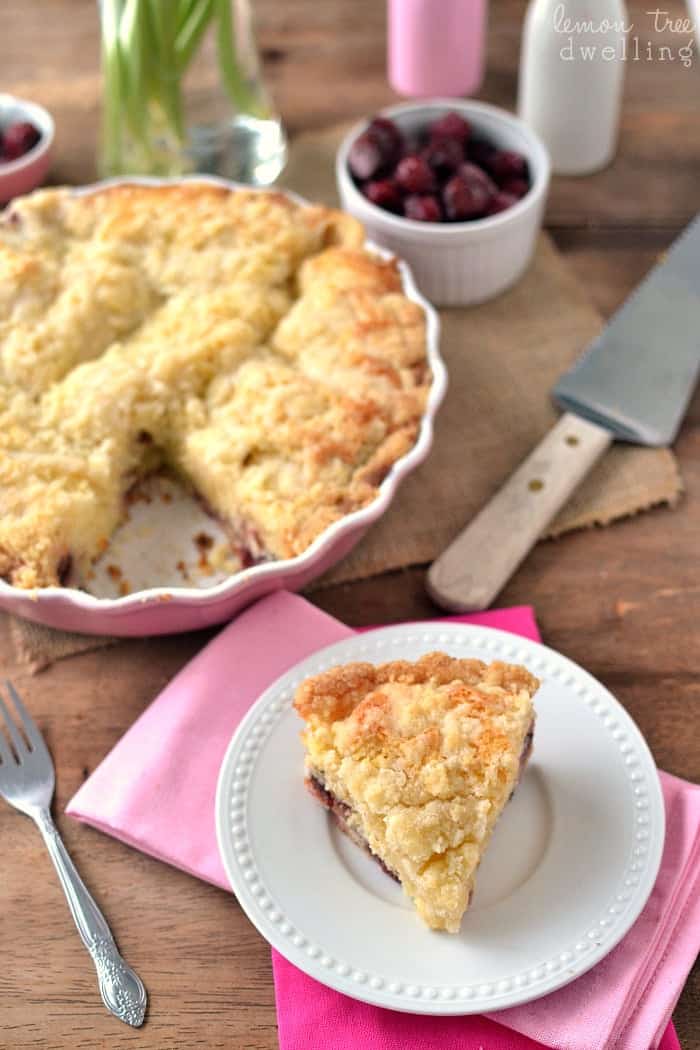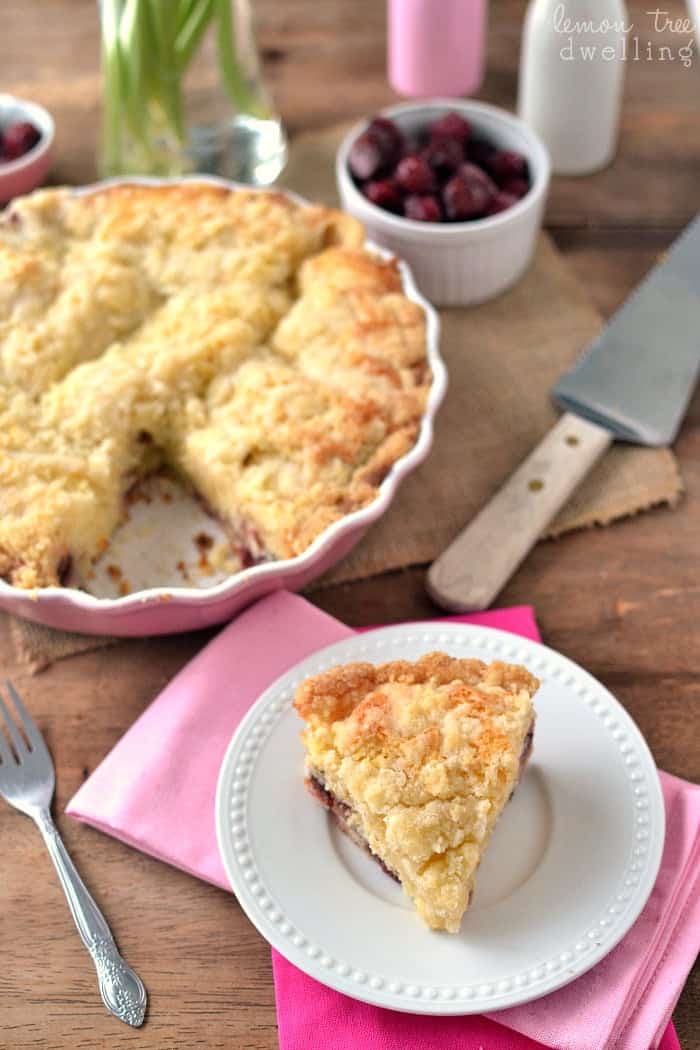 It really was a packed weekend, though, starting with a ladies night out on Friday and ending with an all-day get together at my parents' house yesterday. The thought of having a quiet house and nothing to do for a few days sounds amazing! Of course, our house is never really quiet…..and having "nothing to do" is not really something that happens anymore…..but I can dream, right?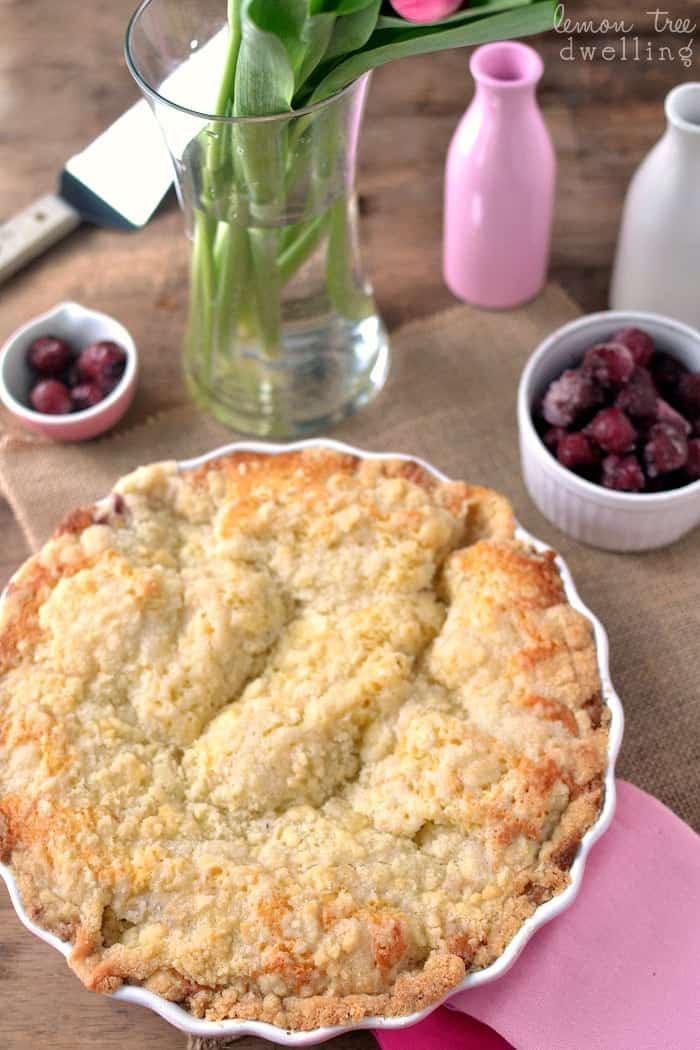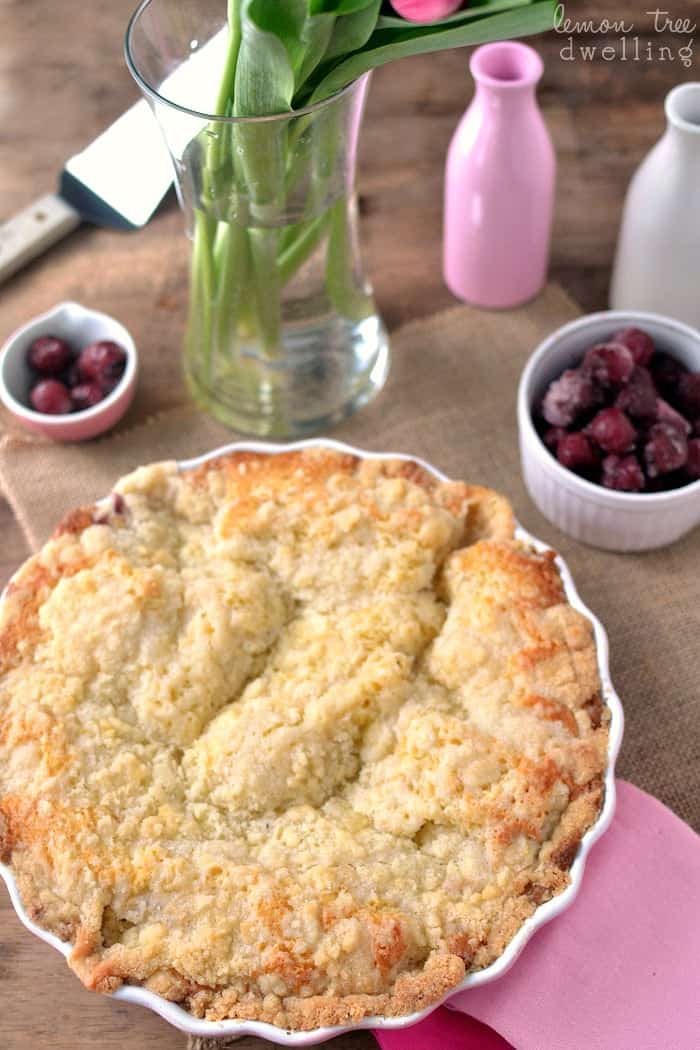 One thing that always helps our lives feel less crazy is baking. That might sound ridiculous, given the fact that baking is messy and time consuming and bound to lead to some type of argument among the kids over who gets to pour or stir or lick the spoon……but there really is something about it that makes life feel more peaceful.
Cherry Orange Coffee Cake
Maybe it's just the idea of it…..like "See? We baked! If our lives were SO crazy, there's no way we'd have time for baking!"……or maybe it's the enjoyment we get from the finished product. Either way, I have the feeling this might be a baking kind of week. Which is perfect, since it's the week before Valentine's Day! We made this Cherry Orange Coffee Cake to take to my parents' yesterday, and let's just say it needs to happen again. I'm thinking Saturday morning brunch. What can I say? I'm a glutton for weekend craziness…..just give me the week to recover.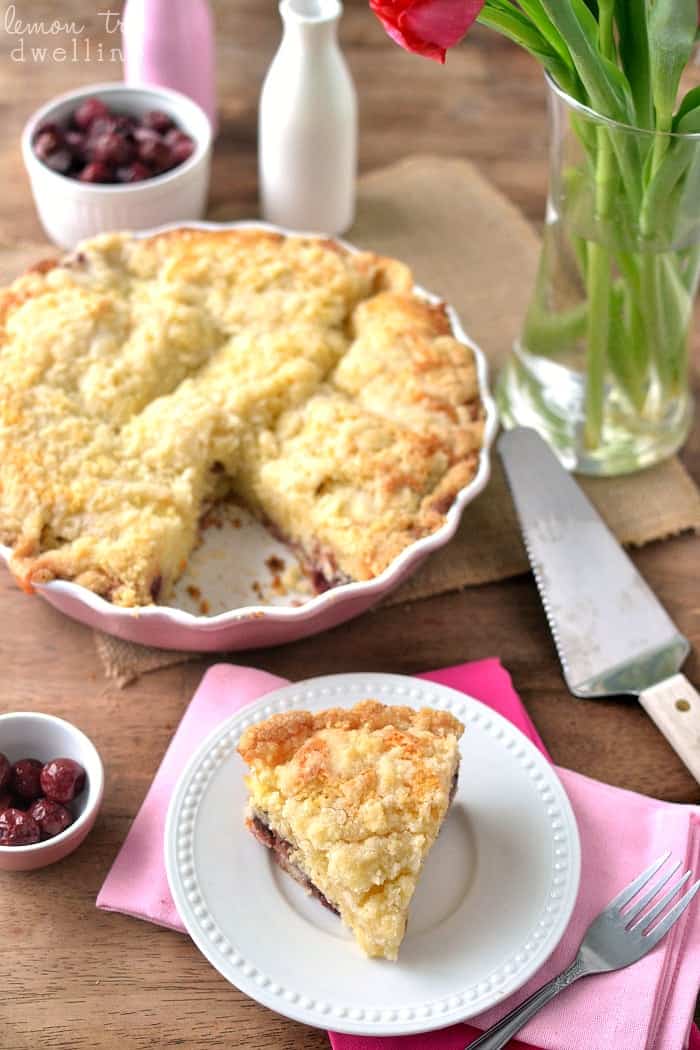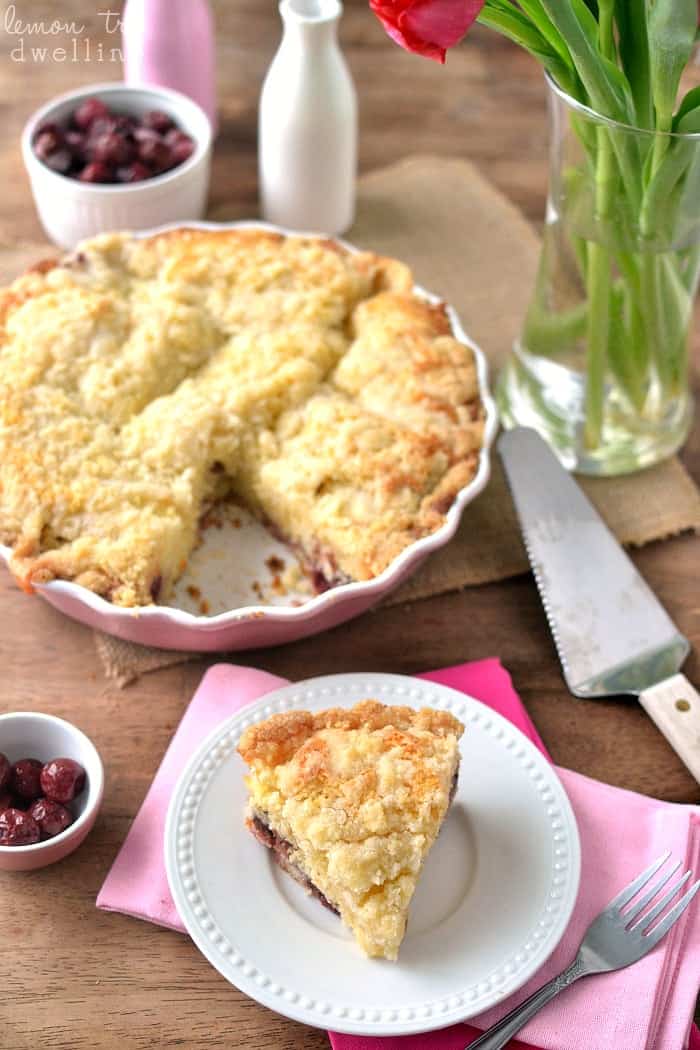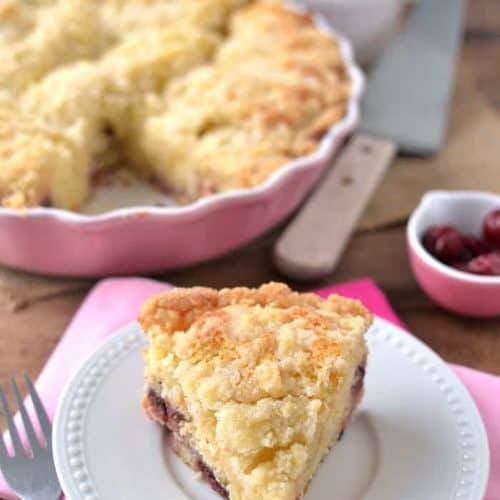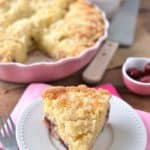 Cherry Orange Coffee Cake
Ingredients
Crumble Topping
1

c.

sugar

2/3

c.

flour

1/2

c.

butter

softened
Coffee Cake
2

c.

flour

2 1/2

tsp.

baking powder

3/4

tsp.

salt

3/4

c.

milk

3/4

c.

sugar

1/4

c.

butter

softened

1

egg

1/2

tsp.

almond extract

2

c.

cherries

pitted

1

large navel orange
Instructions
Coffee Cake
In a medium bowl, combine 2 c. flour, baking powder and salt. Set aside.

Beat milk, 3/4 c. sugar, 1/4 c. butter and egg until creamy. Add dry ingredients and mix just until blended.

Stir in almond extract, zest of 1 orange, and juice from 1/2 orange. Reserve remaining juice for topping. Fold in cherries.

Spoon batter into a 9 inch round baking pan and sprinkle with crumble topping (see below).

Top with juice from remaining orange half.

Bake at 350 degrees for 45 minutes.
Crumble Topping
Combine 1 c. sugar, 2/3 c. flour and cinnamon in a bowl and mix well.

Cut in 1/2 c. butter until mixture is crumbly.
Looking for more delicious breakfast ideas?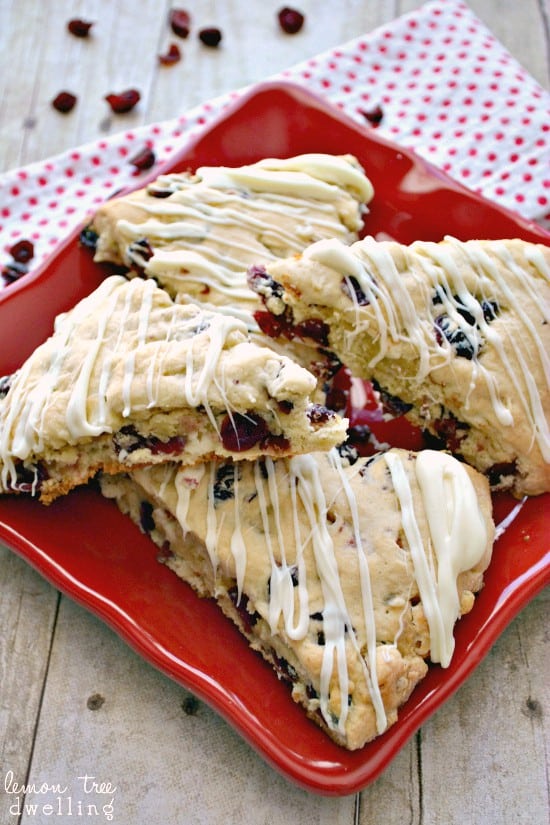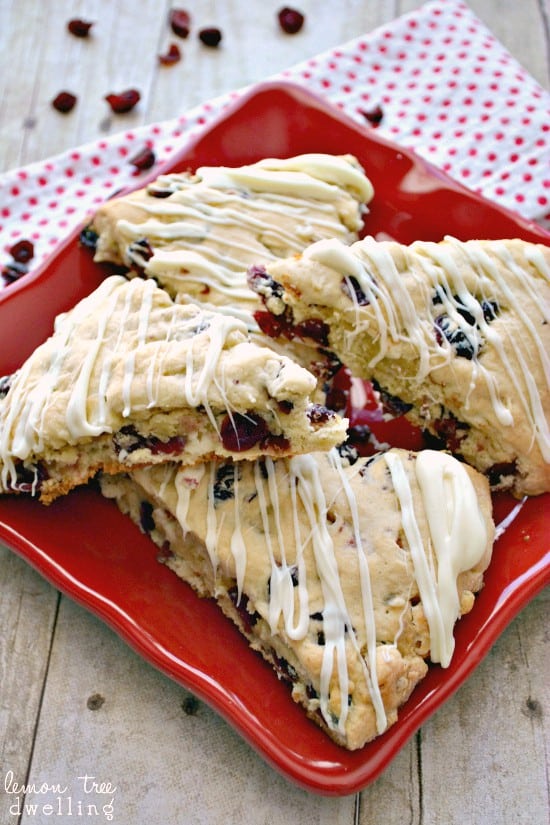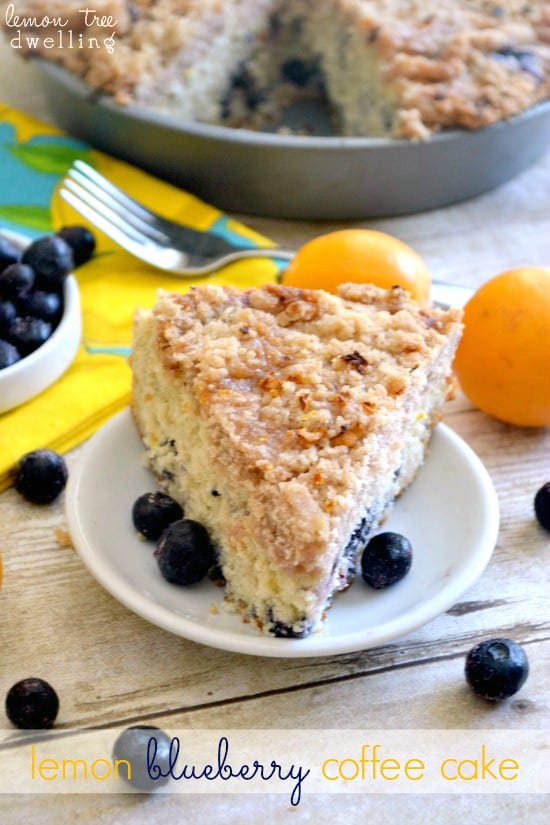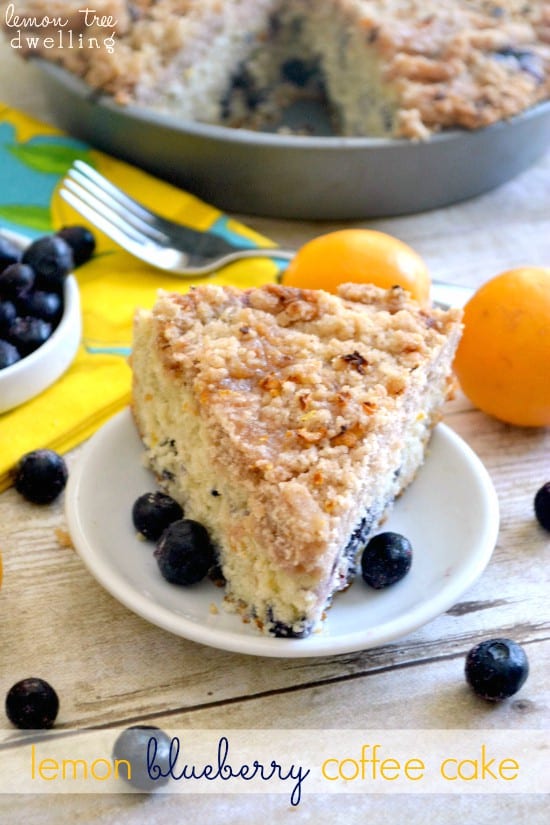 Coffee Cake is the one dessert designed specifically to be eaten with coffee. but we all know we would eat it any time!