Loaded Cobb Potato Skins are a delicious mash up of cobb salad and potato skins. These game day appetizers will challenge your tastebuds. A total game changer!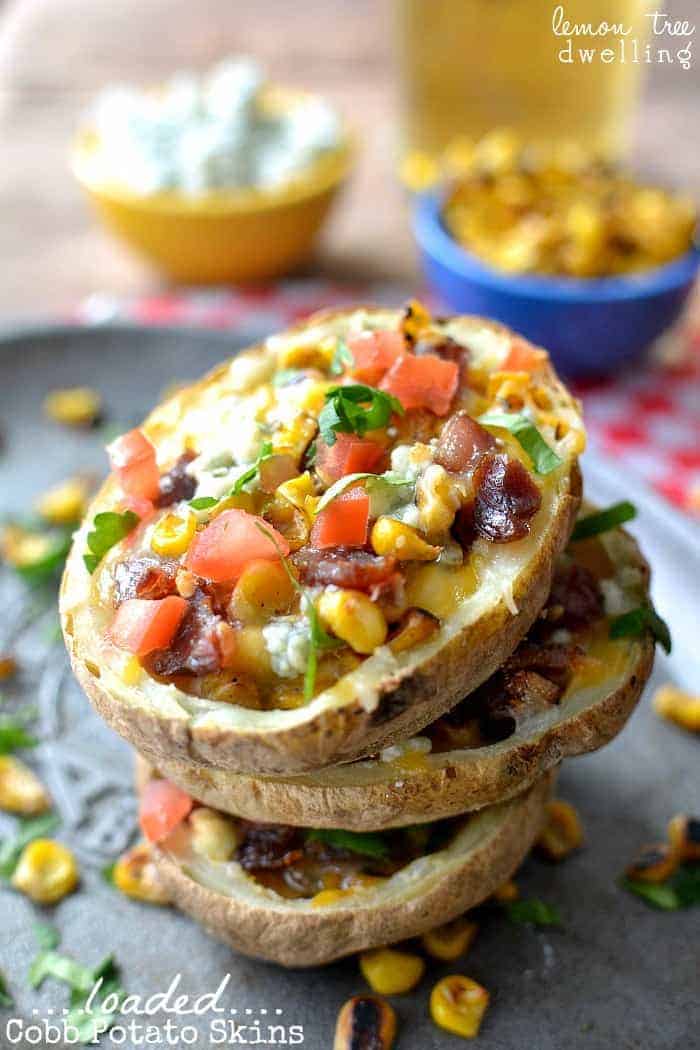 Confession: I have never been much of a football fan. When it comes to actually watching the game, that is. I always love the idea of football….the fun of getting together with friends, the thrill of cheering for your team, the food….it's just that I always get so caught up in the "extras" that I forget to actually watch the game!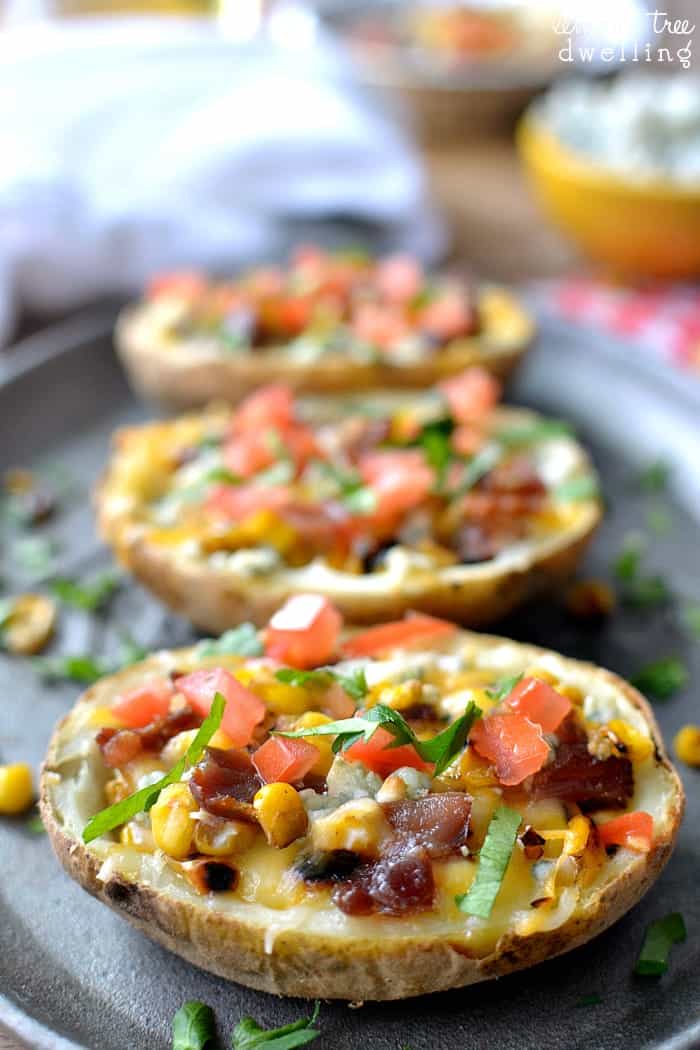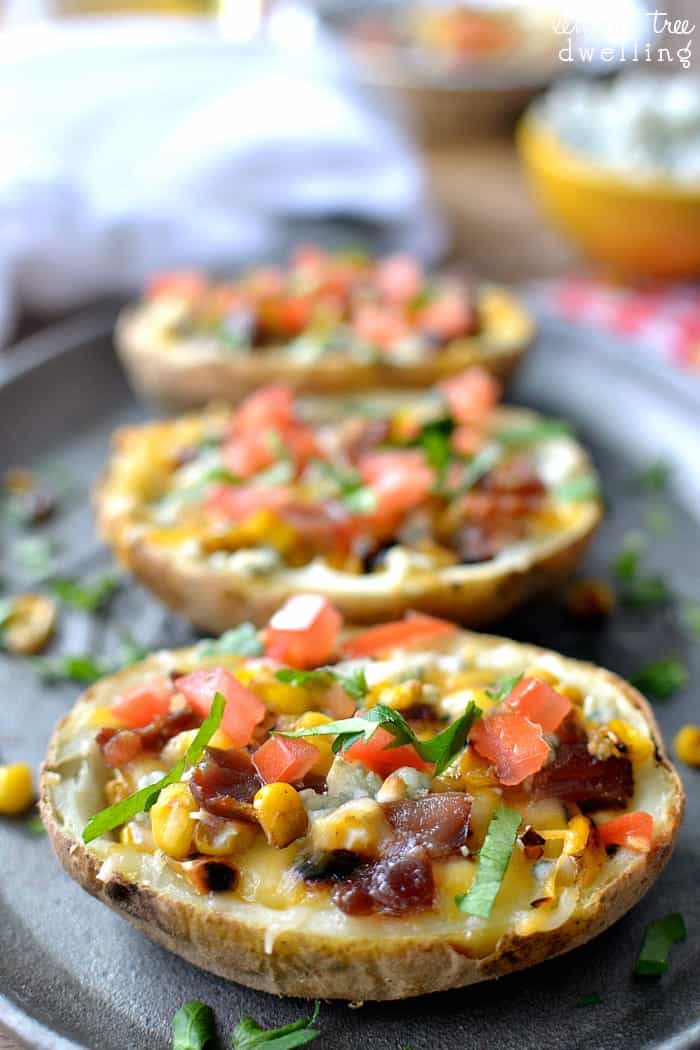 So when the Packers were playing this past weekend in their biggest game of the season, and we had no "extras" to distract us, I decided to sit down and actually watch. No cooking, no chit chat, no computer…..just me and the family and the football game. And what a game it turned out to be……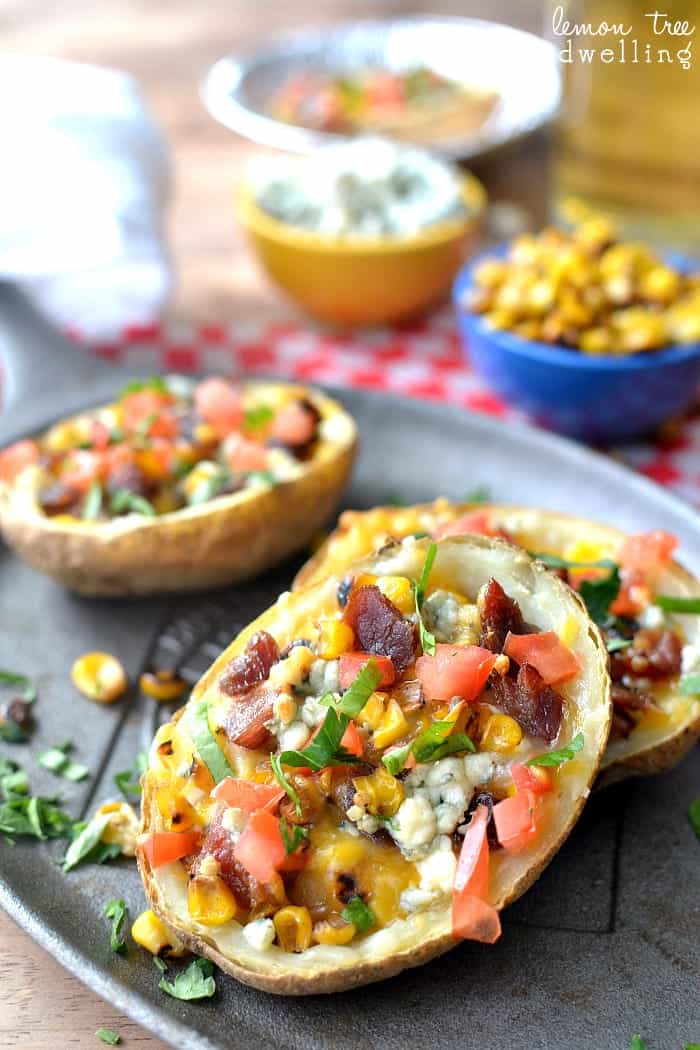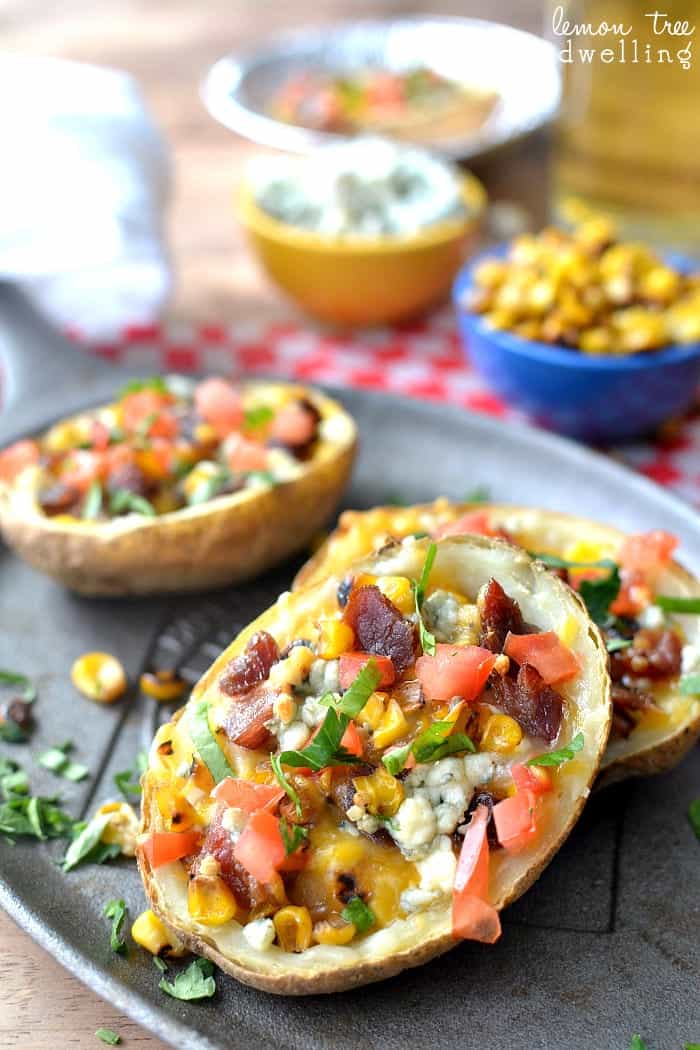 Did you watch it? It had to be one of the most disappointing endings to a game I have seen in a LONG time! Which really isn't saying much, considering the fact that I never really watch…..but that's beside the point! Based on Jorden's post-game depression, I was actually kind of glad to NOT be a huge football fan. Who wants to be depressed at the end of something that's supposed to be fun?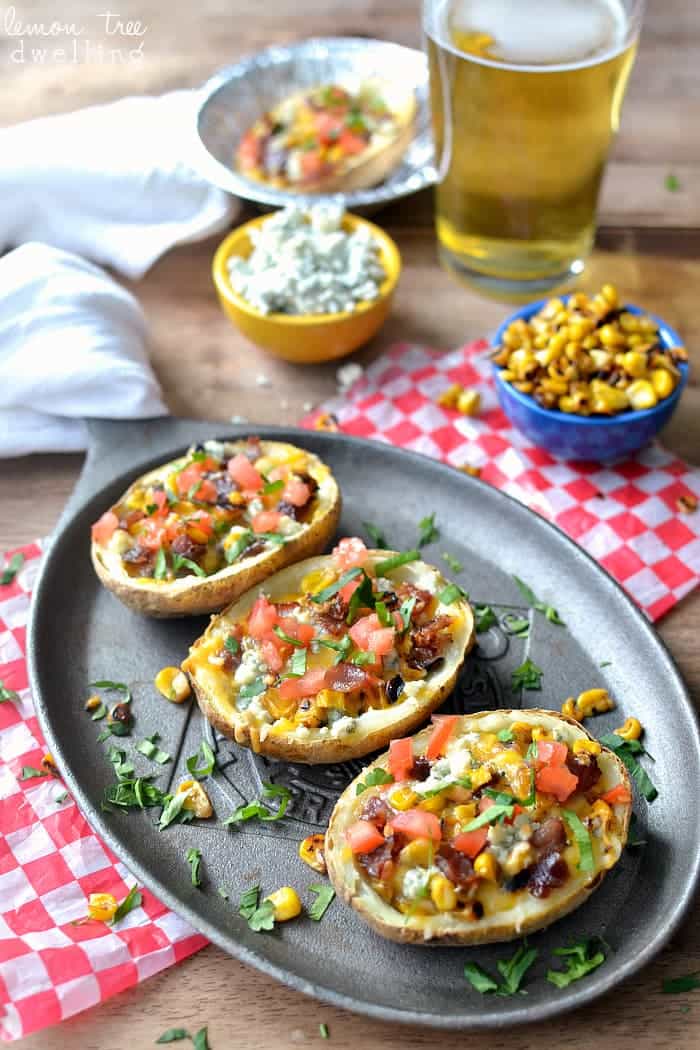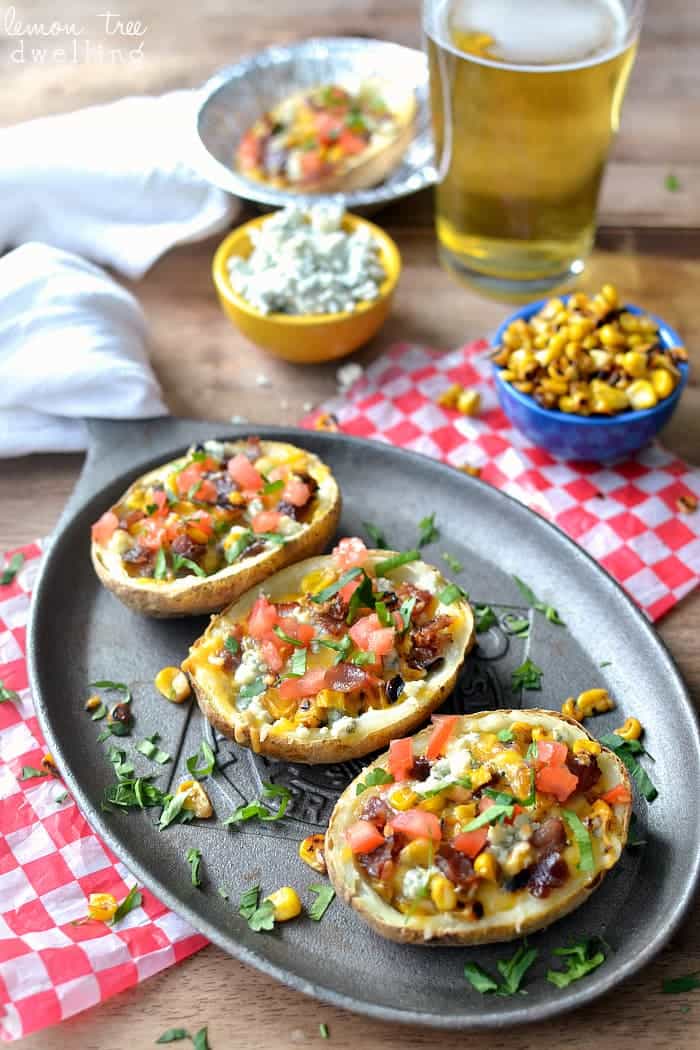 Loaded Cobb Potato Skins – A game changer
Needless to say, the Super Bowl will hold a lot less importance to us than it otherwise might have. We'll still watch it, of course, and by "watch" I mean I will go back to my usual ways. Friends, fun, and delicious food……starting with these Loaded Cobb Potato Skins! They are loaded with all the flavors of cobb salad – one of my favorites – but they have all the cheesy, melty, bacony goodness of potato skins. Just what you want – just what you NEED – on game day! Now the actual game? Eh – that's optional. Or maybe that's just me.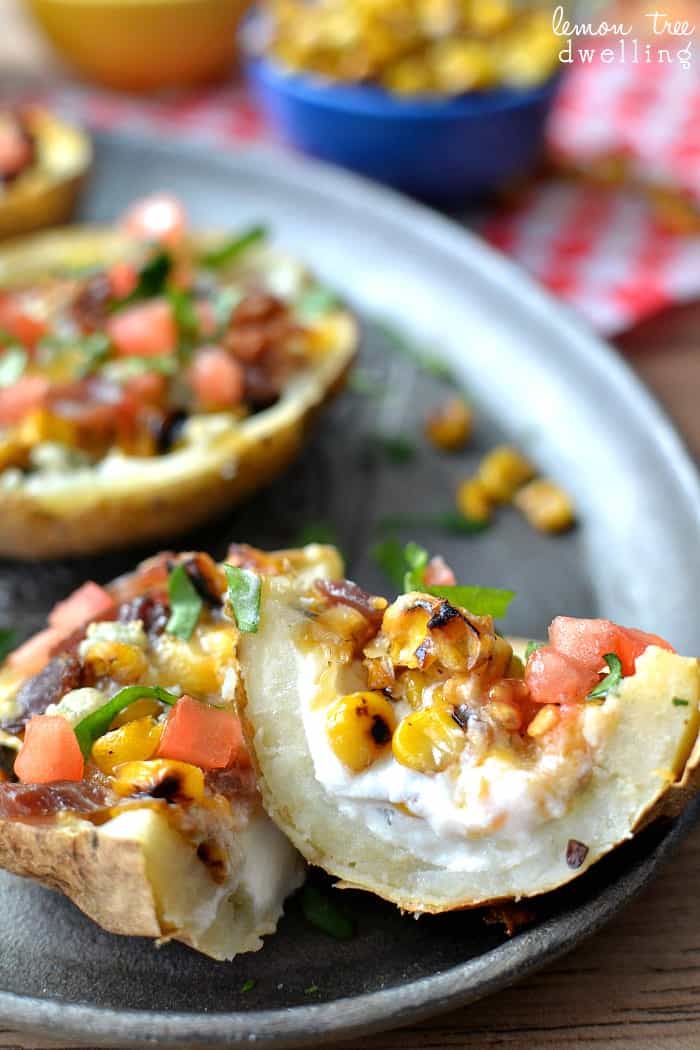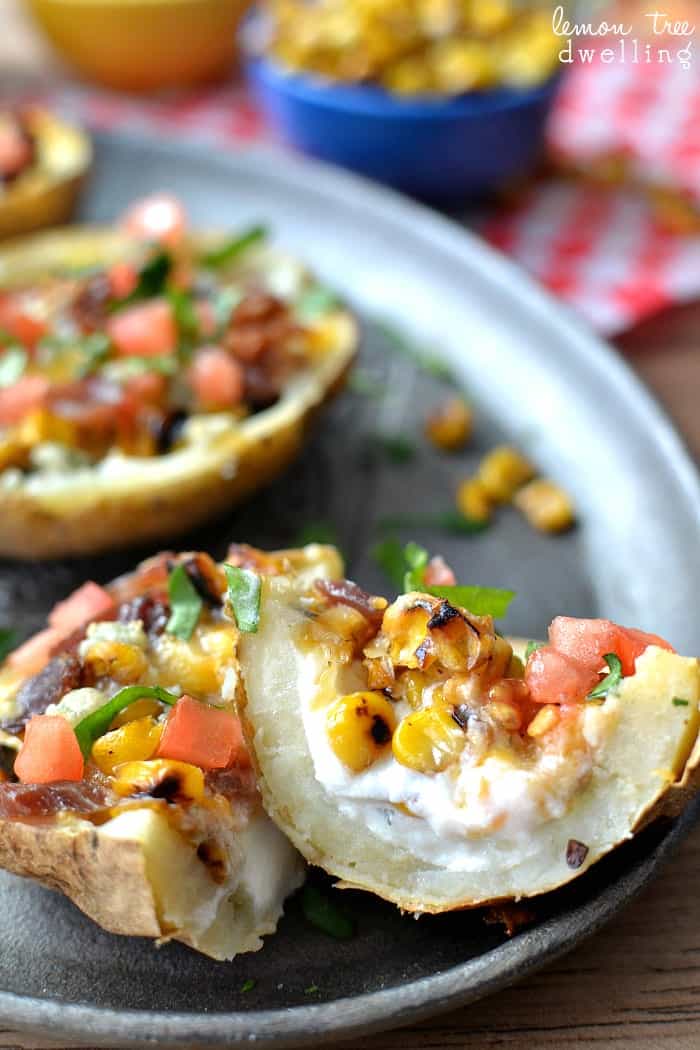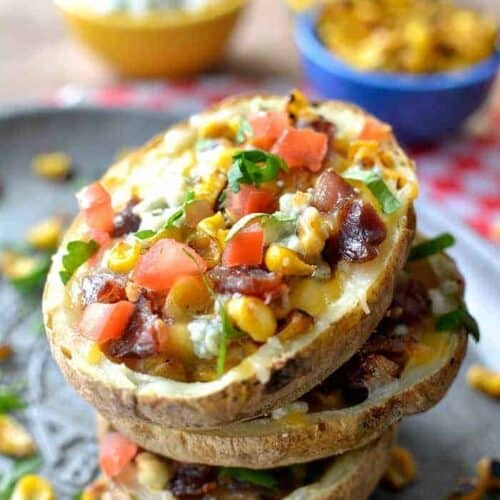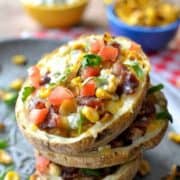 Loaded Cobb Potato Skins
Total Time
1
hour
15
minutes
Ingredients
3

medium potatoes

1/2

c.

sour cream

2

tsp.

ranch dressing mix

1/2

c.

frozen corn

cooked in a skillet until charred

1/2

c.

shredded cheddar cheese

6

pieces

bacon

cooked & chopped

1/4

c.

blue cheese crumbles

1

small tomato

chopped

2

Tbsp.

fresh parsley

chopped
Instructions
Wash potatoes and prick with a fork. Bake at 425 degrees for 45 minutes. Let cool. (Lower oven temp to 400.)

Cut potatoes in half lengthwise and scoop out the center of each.

Combine sour cream and ranch dressing mix in a small bowl. Divide evenly among potato skins.

Top with corn, shredded cheese, bacon, and blue cheese, divided evenly among potato skins.

Bake at 400 degrees 10-15 minutes or until cheese is completely melted.

Top each potato skin with chopped tomatoes and parsley.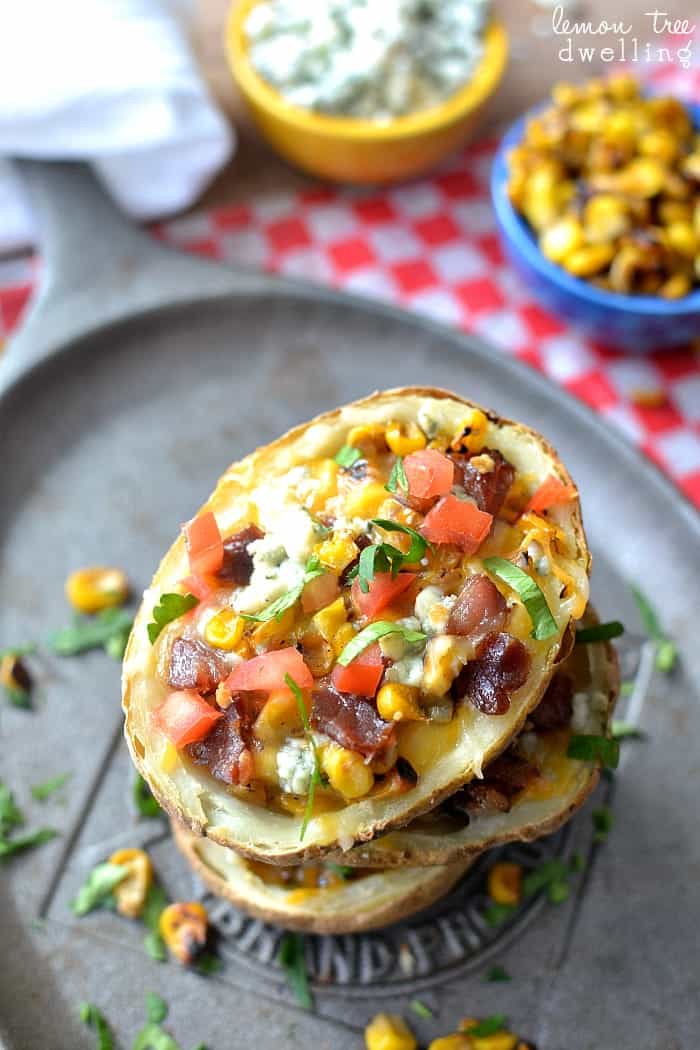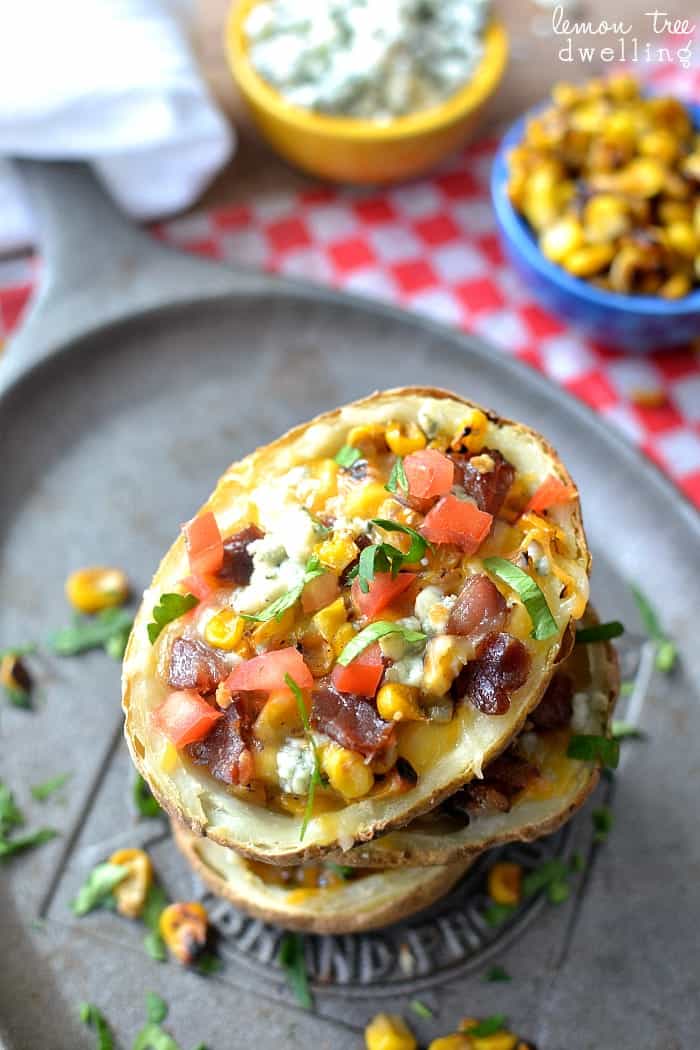 Looking for more delicious game day recipes?