Chocolate Dipped Strawberry Hearts will tug at anyone's heartstrings! These heart shaped treats are so simple and delicious, and absolutely perfect for Valentine's Day!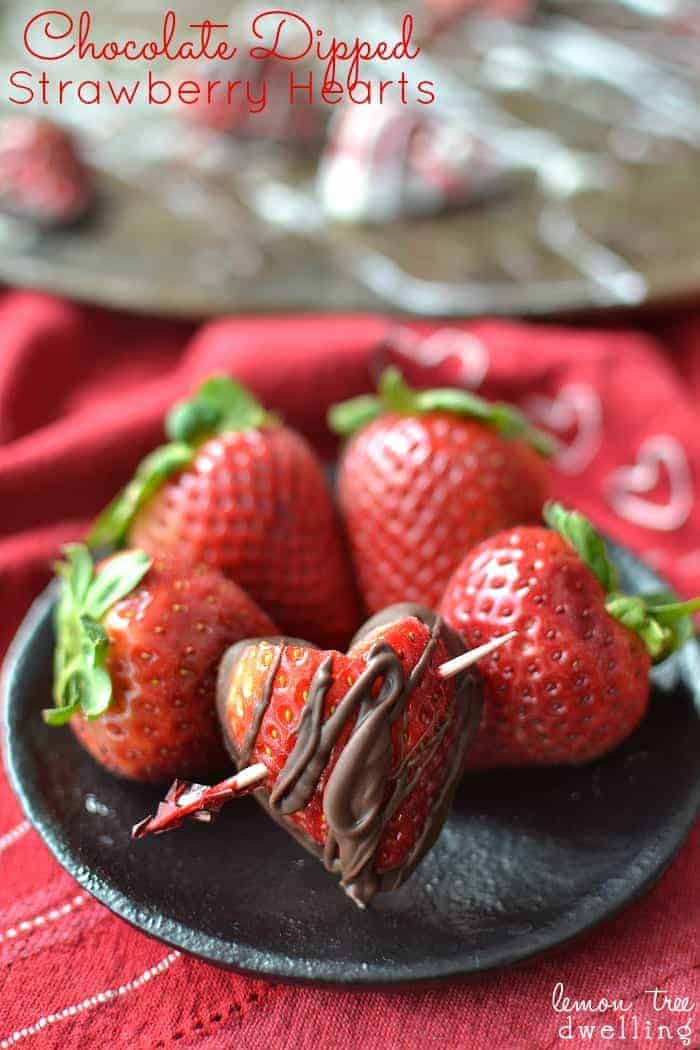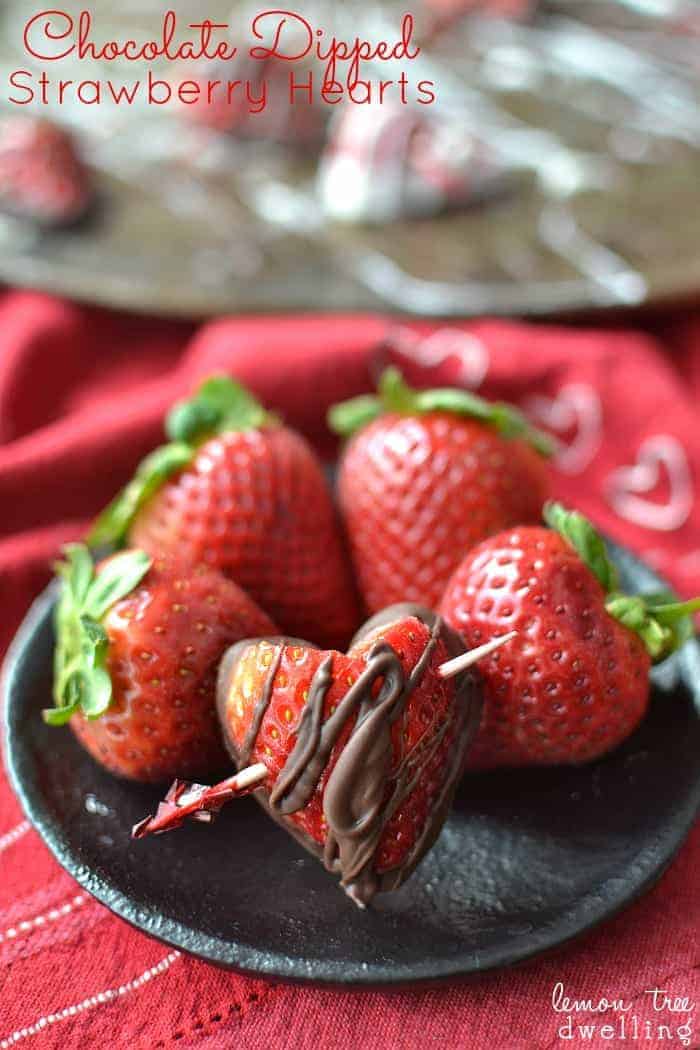 Every now and then, I wish I could go back and tell myself a thing or two about expectations. Specifically, the expectations I set as a mom. And even more specifically, the expectations I set as a mom surrounding holidays! Because somewhere along the line, I bit off a little more than I can chew. Tell me I'm not the only one……!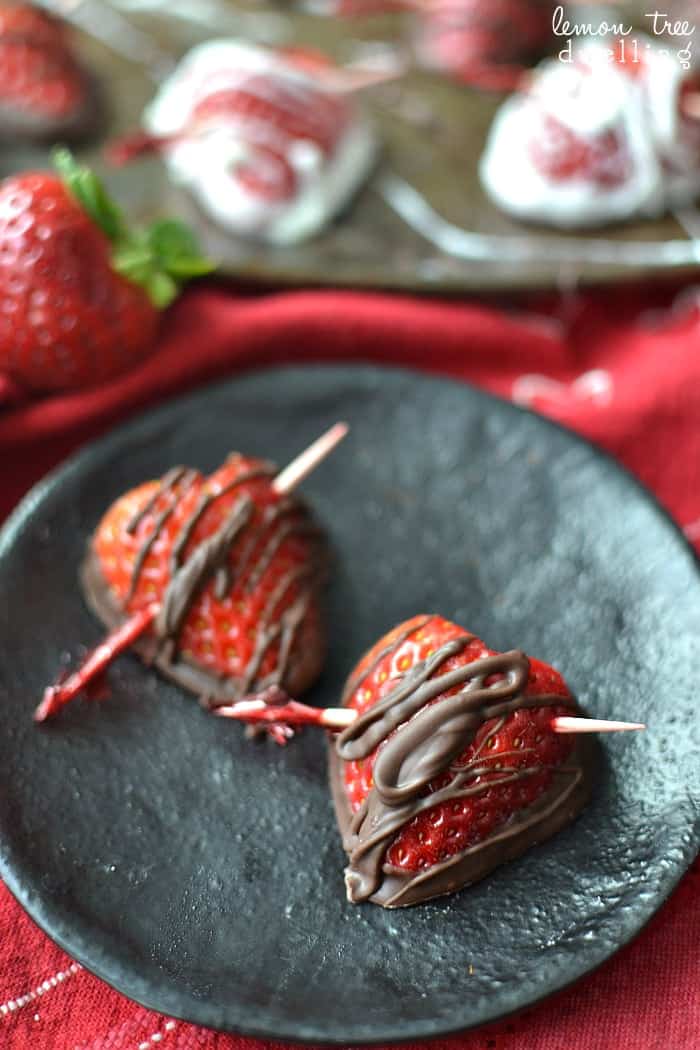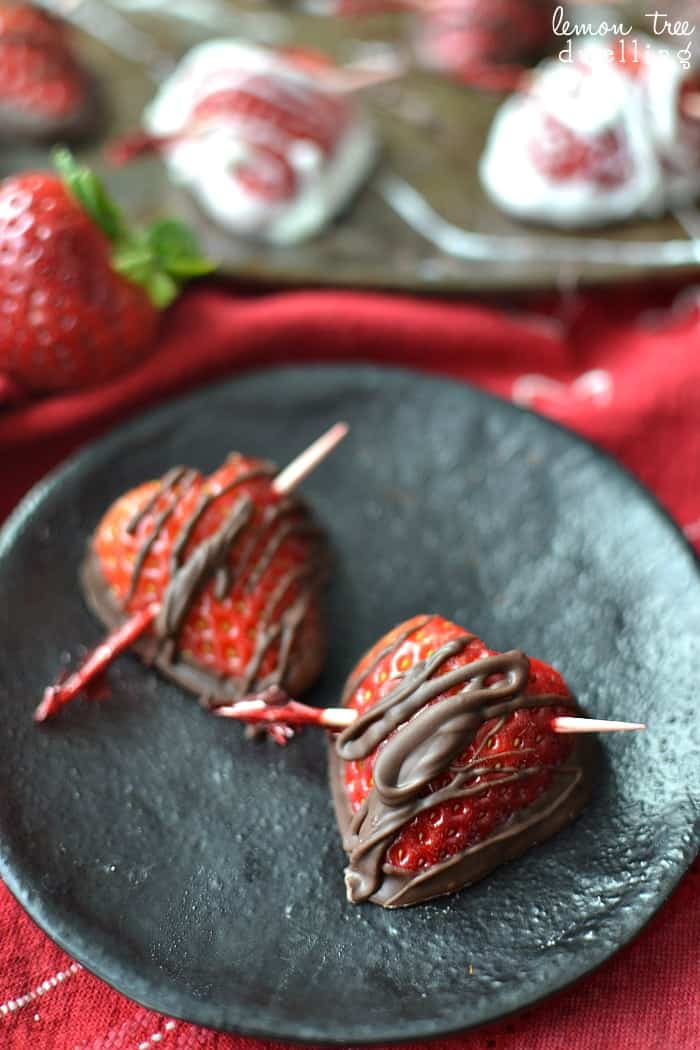 At one point, it seemed like a good idea to go all out for birthdays. To decorate the house with balloons and streamers and banners and have all the presents wrapped and ready for a fun wake-up surprise. It also seemed like a good idea to throw a HUGE themed birthday bash every year and invite all our friends and family. Just like it seemed like a good idea to go all out for every other holiday, including egg hunts and leprechaun traps and breakfasts from our elf on the shelf and letters from Santa. And, of course, handmade valentines.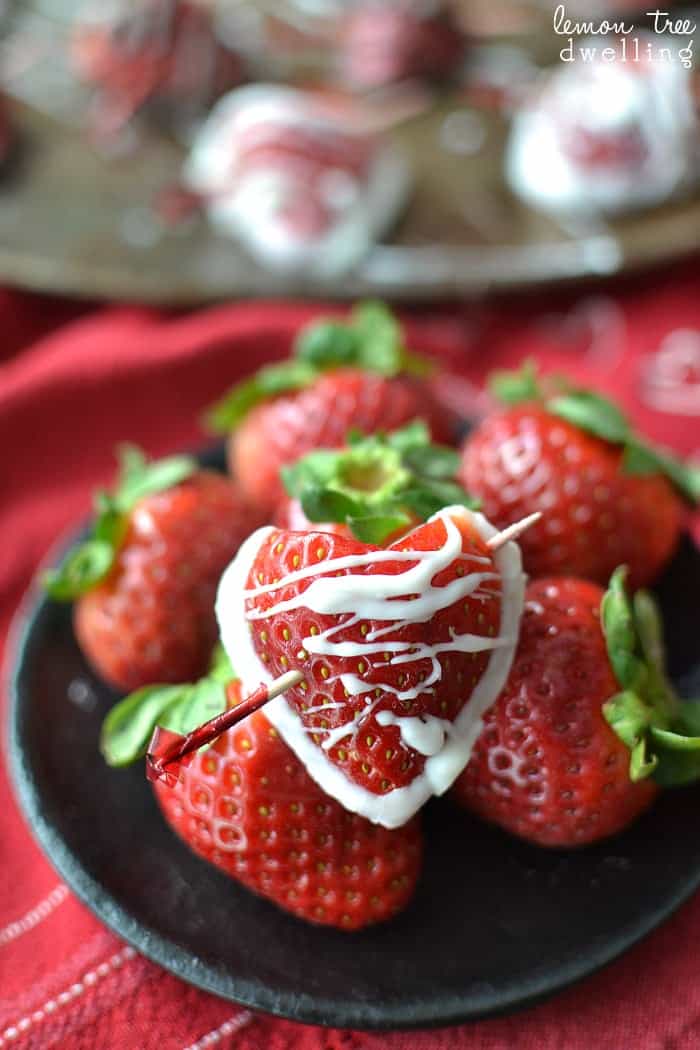 Yep – at one point, it seemed like a good idea to do it all. And it still does……if you're asking the kids!! In fact, not only does it seem like a good idea, it's the expectation. Birthdays and holidays wouldn't be the same without these things!! Oh my – what have I done?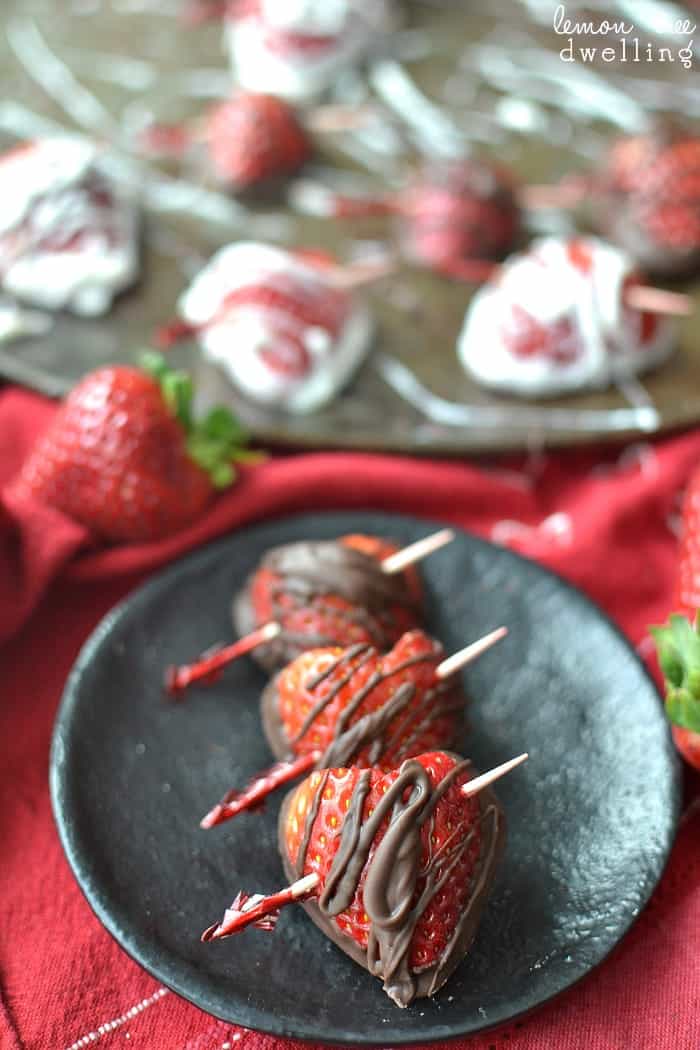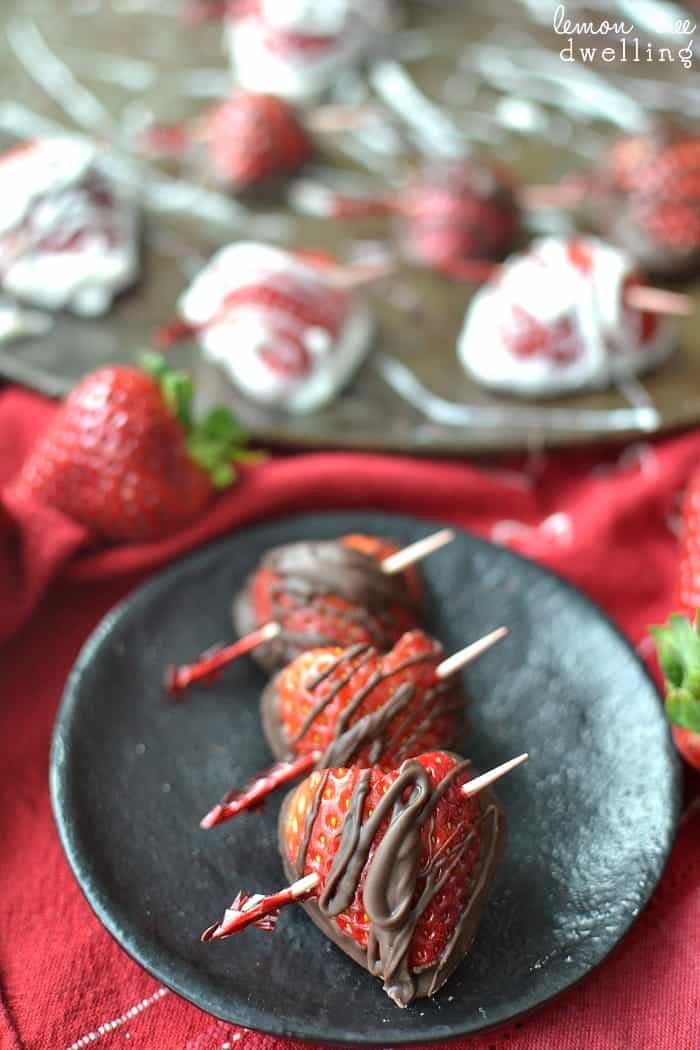 So when I came home from running errands the other day and told the girls all about the great valentines I had seen – tattoos and rubber bracelets and window clings and buttons – they looked at me like I had two heads. Like "why in the world would we buy valentines when we could MAKE them??" Because that's what we do! We make valentines.
Chocolate Dipped Strawberry Hearts – give your heart away!
Well, I'm thinking the girls are getting to an age where they can start making their own valentines. (I'm sure that will go over well – haha!) And I'll focus on making delicious treats, like these Chocolate Dipped Strawberry Hearts. They're simple to make and oh-so-cute for Valentine's Day….and even though I'm sure they'll become an expectation, they're an expectation I'm totally okay with.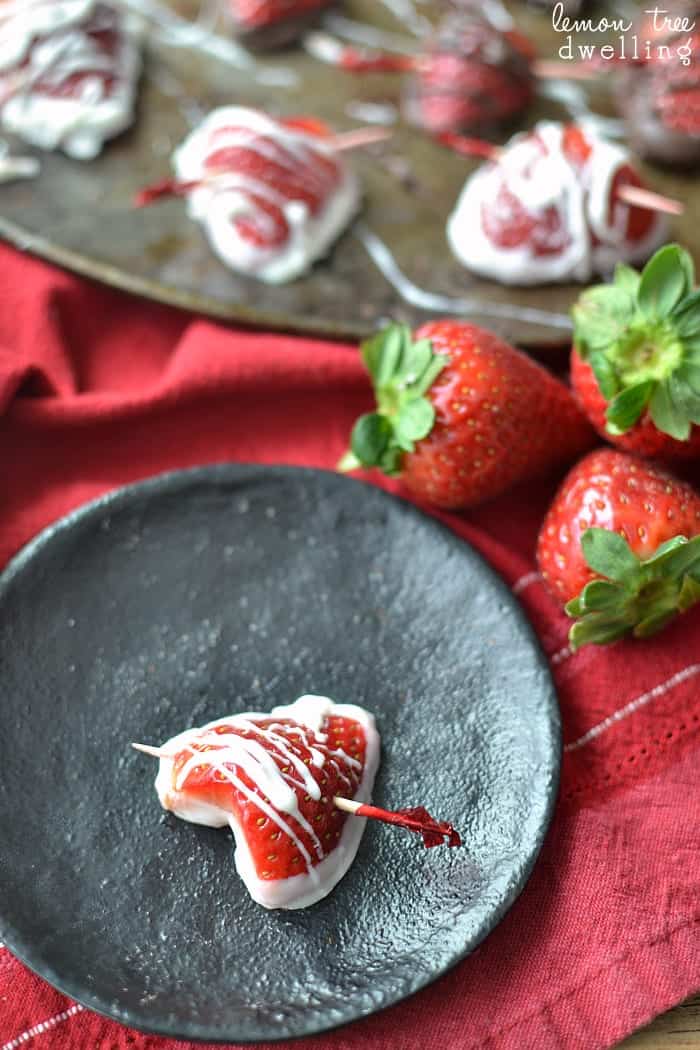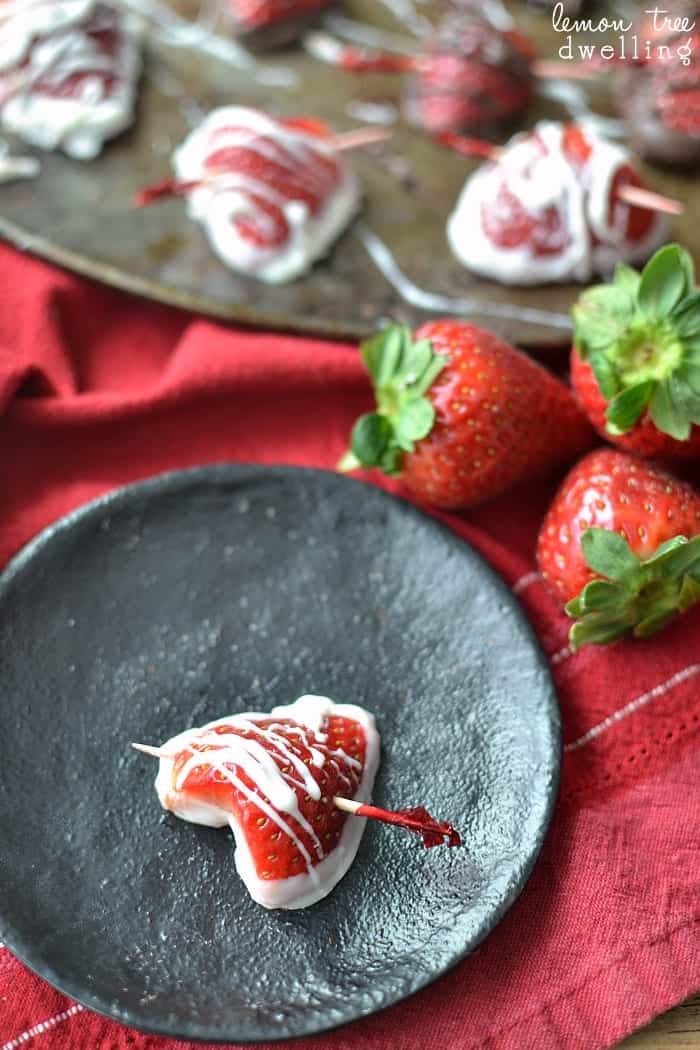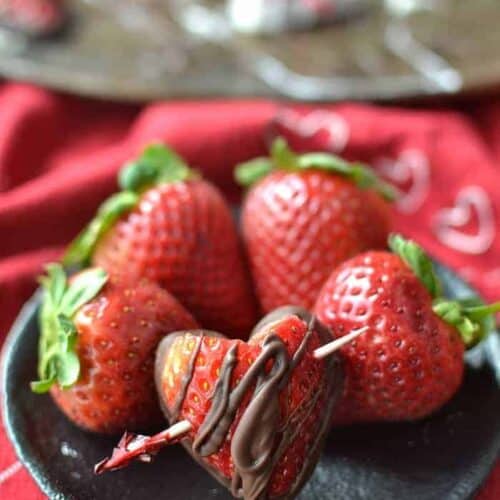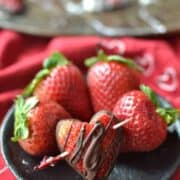 Chocolate Dipped Strawberry Hearts
Ingredients
1

pint

strawberries

washed & completely dried

8

oz.

chocolate

I used 4 oz. Vanilla Candiquik and 4 oz. Chocolate Candiquik

frilled toothpicks
Instructions
Remove strawberry stems and cut tops to look like a heart.

Cut strawberries in half to create two hearts with flat bottoms. Place bottoms on paper towels to absorb extra moisture.

Melt a small amount of chocolate at a time and dip flat side of strawberries into chocolate.

Place on wax paper and drizzle with additional melted chocolate.

Once dry, insert a frilled toothpick on a diagonal.

Store in refrigerator.
Looking for more delicious Valentine's Day treats?