Chicken Salad meets Chicken Piccata with a light, lemony twist!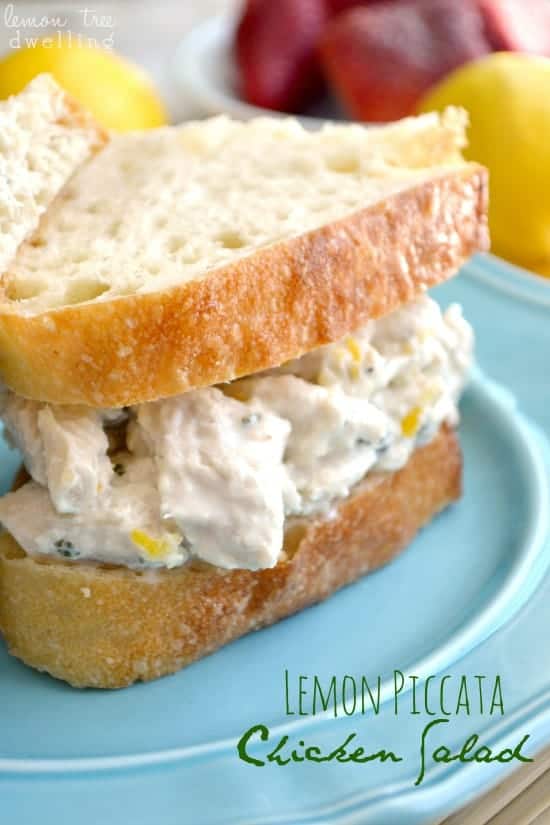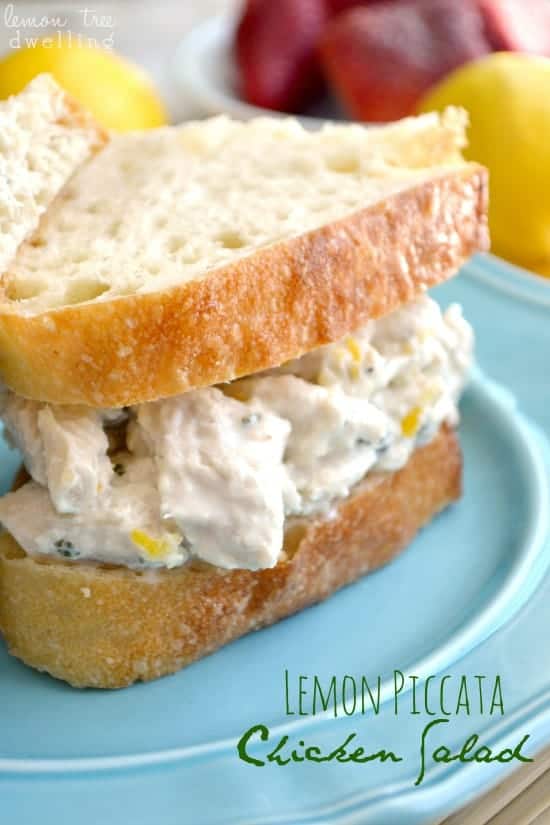 A long, long time ago, when Jorden and I were newlyweds, he decided to surprise me one night by making me dinner. I don't remember anymore if it was for a special occasion or "just because"….but I do know he was excited to try his hand in the kitchen! He knew exactly what he wanted to make and took care of everything….and I was excited to have a romantic dinner made for me!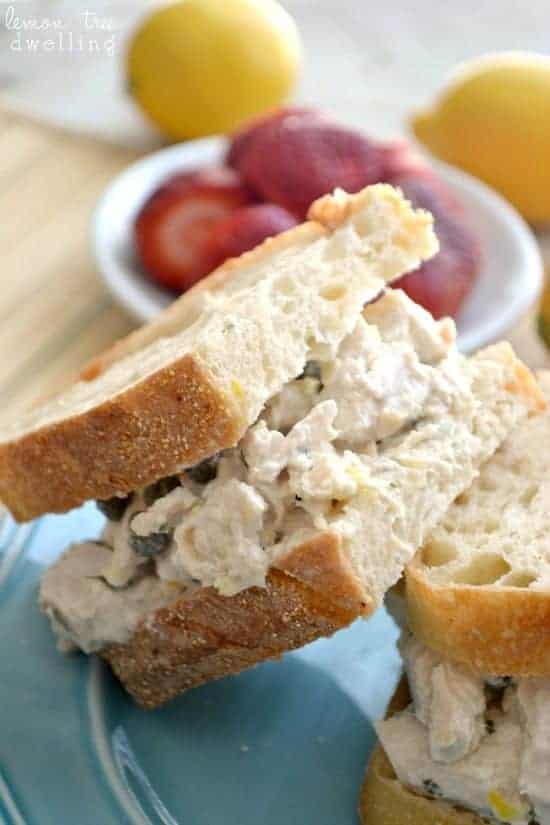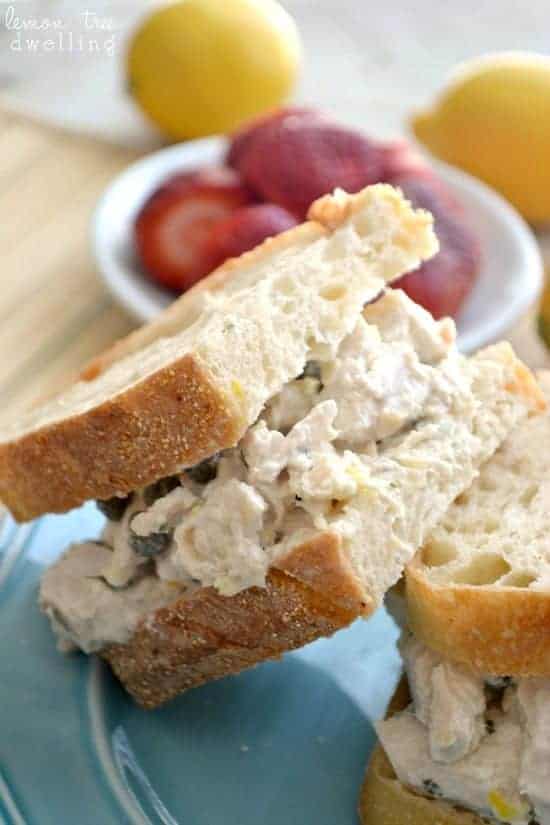 I will never forget when I walked into the kitchen and saw the wreckage – dirty pots, pans, and bowls everywhere; bits of chopped lettuce and carrots littering the floor; nearly every spice jar from our cabinet cluttering up the counter top, some knocked over and spilling out; a look of utter defeat on his face. It was a disaster! But. Dinner was delicious (cornish game hens and chopped salad) and knowing how much it had taken out of him made it that much more special!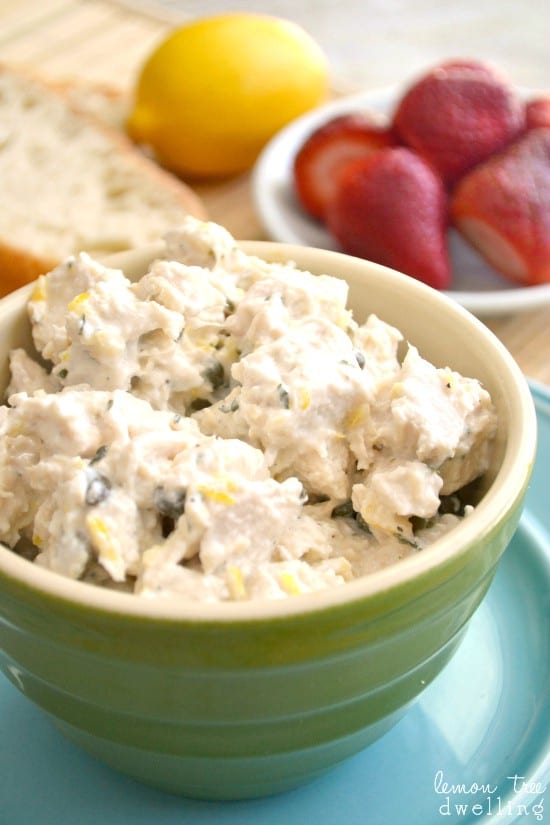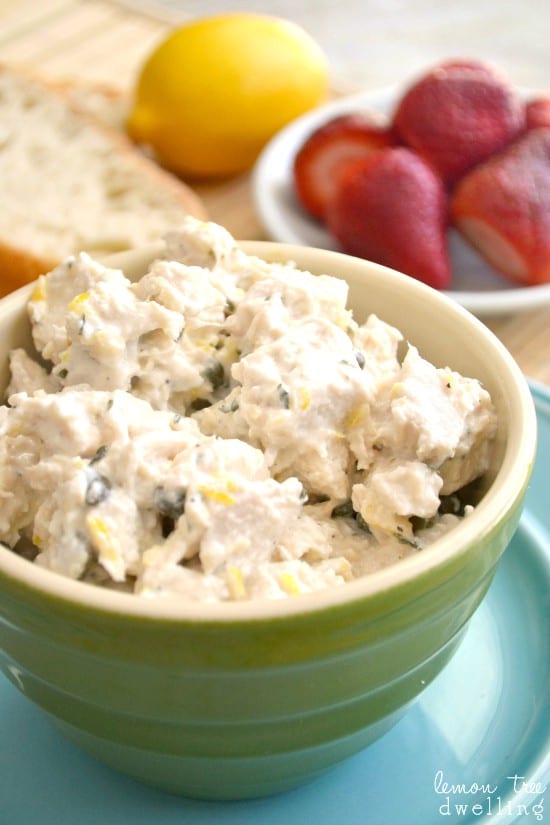 Needless to say, that was the one and only dinner Jorden ever made for me….and part of the reason is he bit off a little more than he could chew! It's the same way I feel about chicken piccata. I LOVE chicken piccata like none other….but there is something about pounding and prepping and perfecting the chicken that completely overwhelms me! I'm pretty sure it's all in my mind, but either way, my feelings about it keep me from making (and enjoying) it.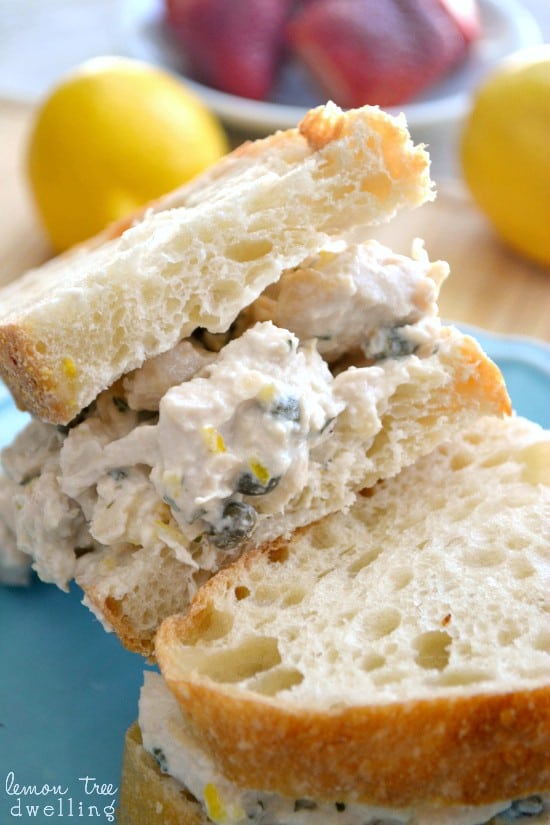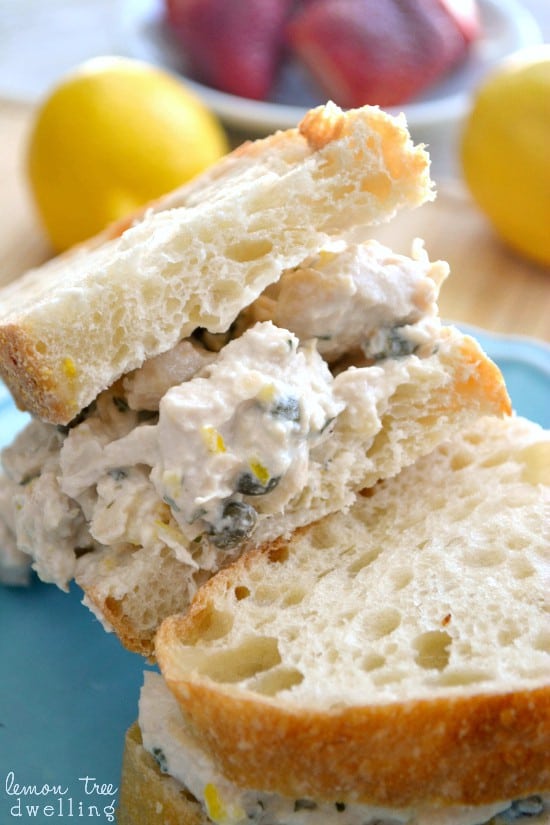 Which is why this Lemon Piccata Chicken Salad is PERFECT! It has all the flavors of chicken piccata, without all the daunting prep work. Just right for someone like me, who wants the delicious meal but doesn't necessarily want a kitchen full of dirty pots and pans, a counter top full of spilled spice jars, and a floor full of food scraps….just sayin'!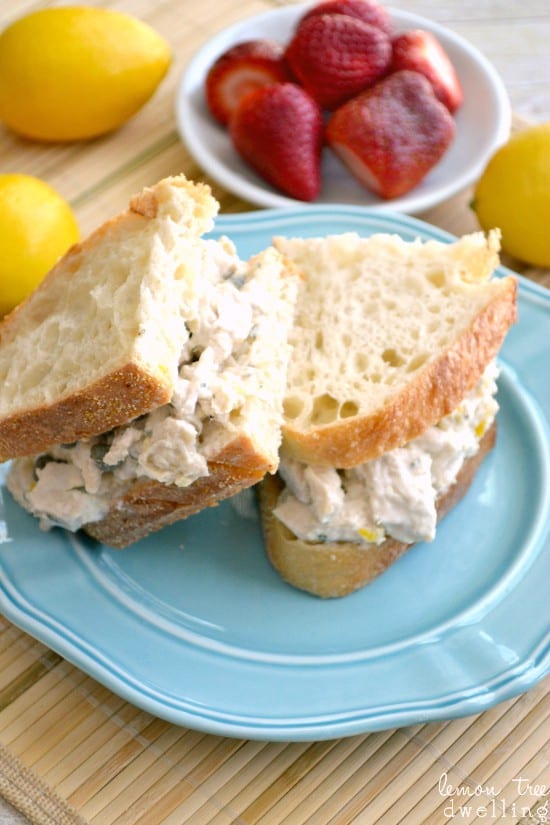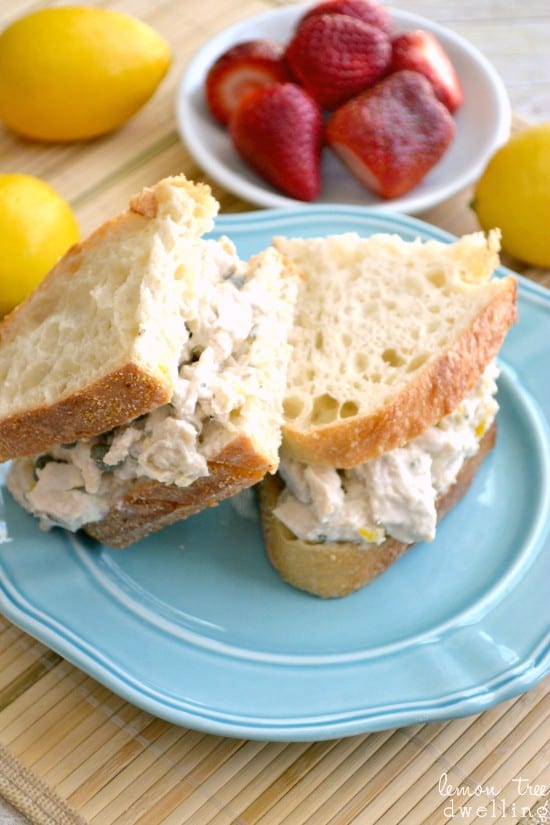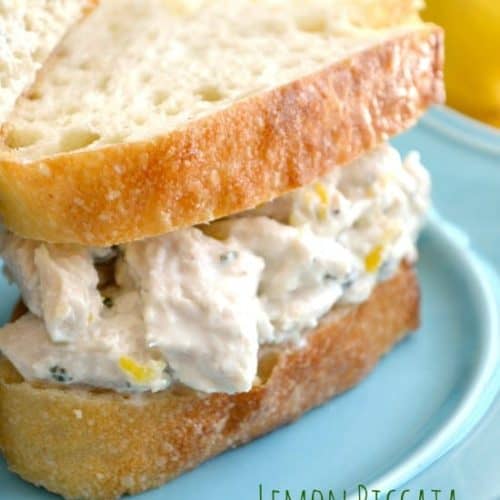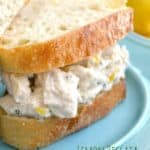 Lemon Piccata Chicken Salad
Ingredients
2

c.

chopped

cooked chicken breast

1/2

c.

plain Greek yogurt

2

Tbsp.

capers

drained

1-2

Tbsp.

half & half

depending on desired consistency

1

Tbsp.

lemon juice

1

tsp.

dried parsley

1

clove

garlic

minced

1/4

tsp.

onion powder

zest of 1 small lemon
Instructions
Combine all ingredients in medium bowl and mix well.

Serve in a sandwich, on top of a salad, or all on its own!
Looking for more delicious lunch or dinner ideas?