Lemon Parmesan Roasted Potatoes are an easy side dish full of flavor! These crispy potatoes are put together in mere minutes and can be made for a large gathering. Perfect for Easter brunch or and Sunday dinner!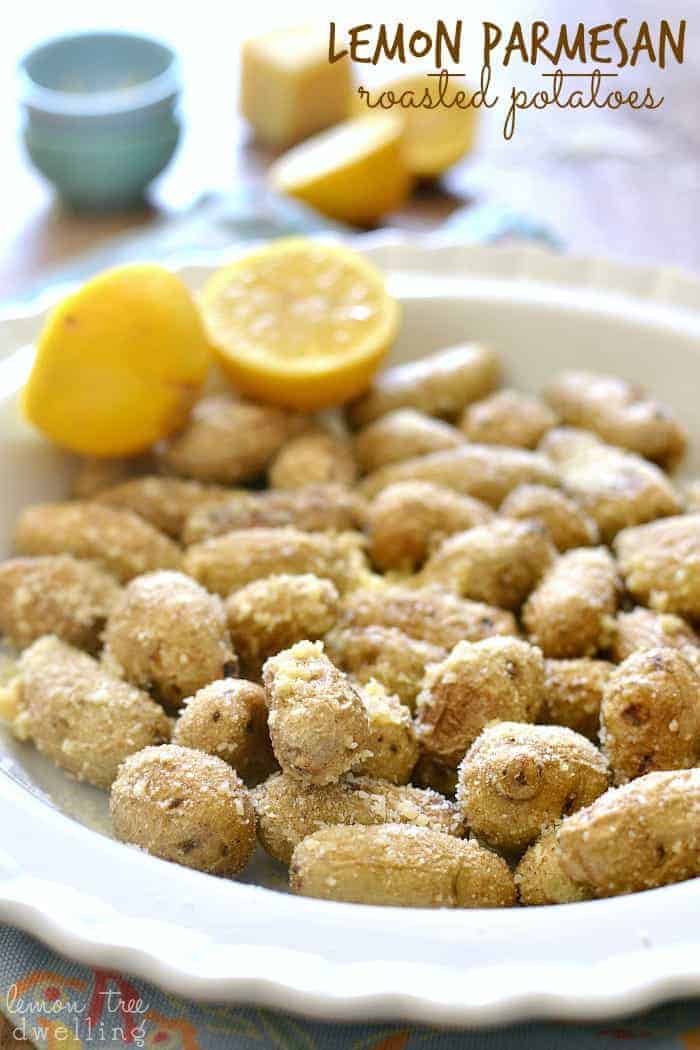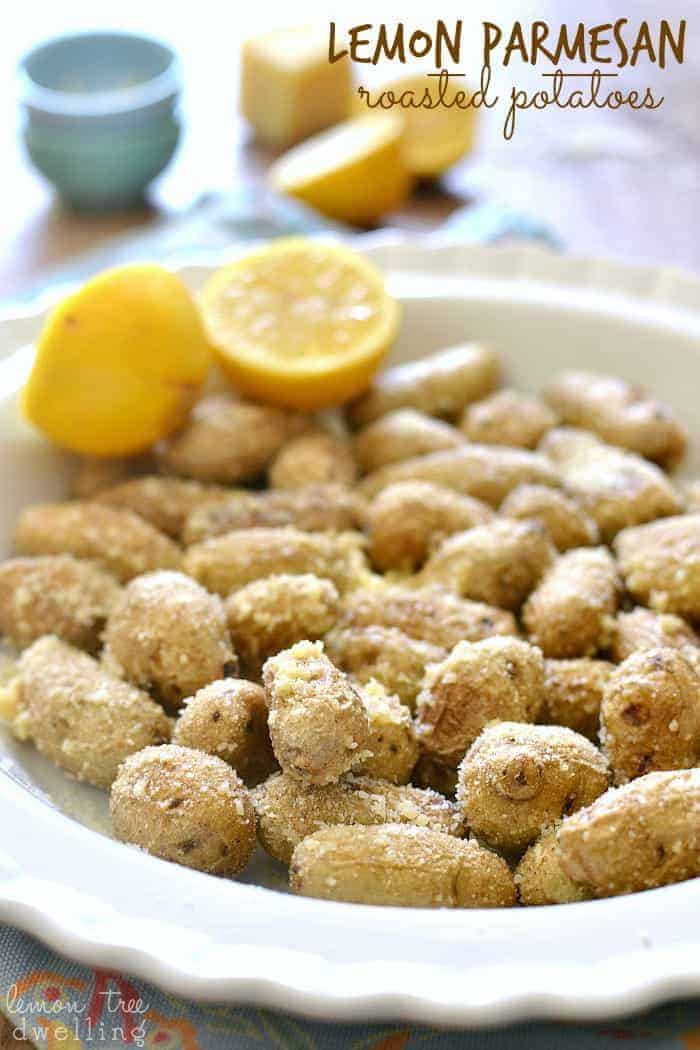 Confession time: I'm not much of a potato person. I know….great way to start a post about potatoes, right? But it's true! It's not that I don't like them (I do)….it's just that, when it comes to all things delicious, potatoes are not at the top of my list.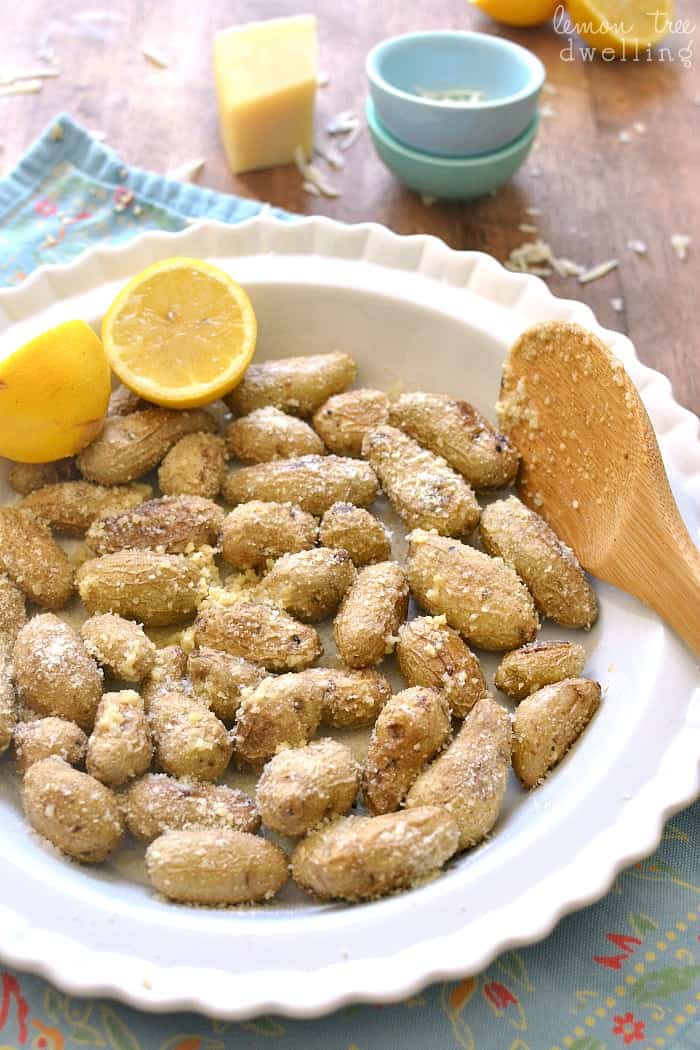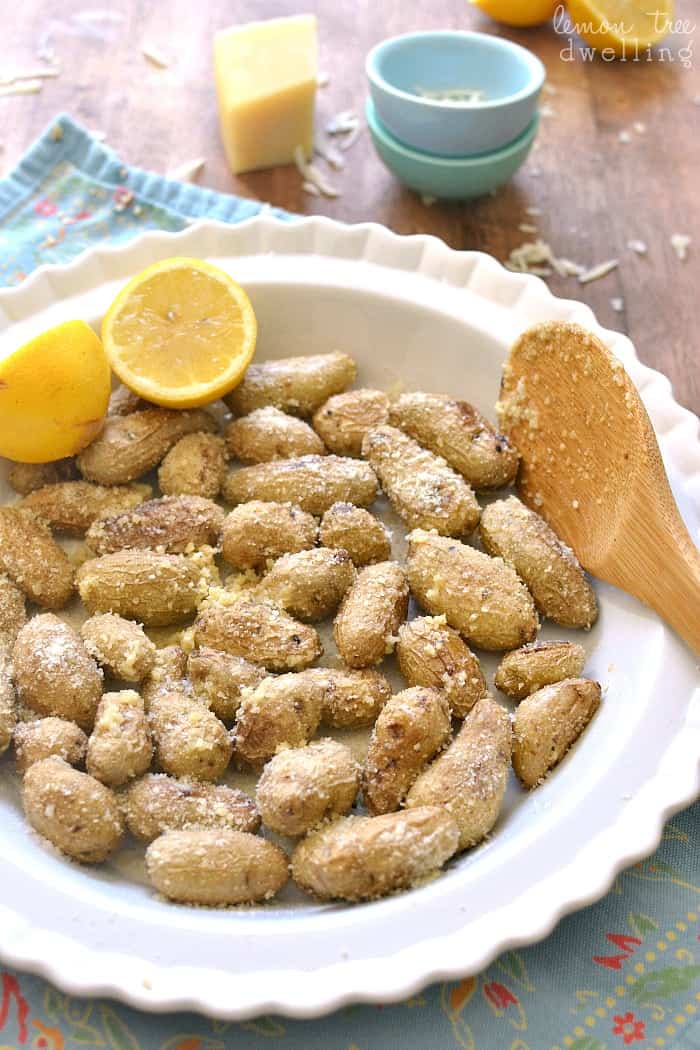 While other people swoon over french fries, hash browns, and tater tots…..I'd take salad or roasted veggies any day! Or at least I would have….before I discovered fingerlings.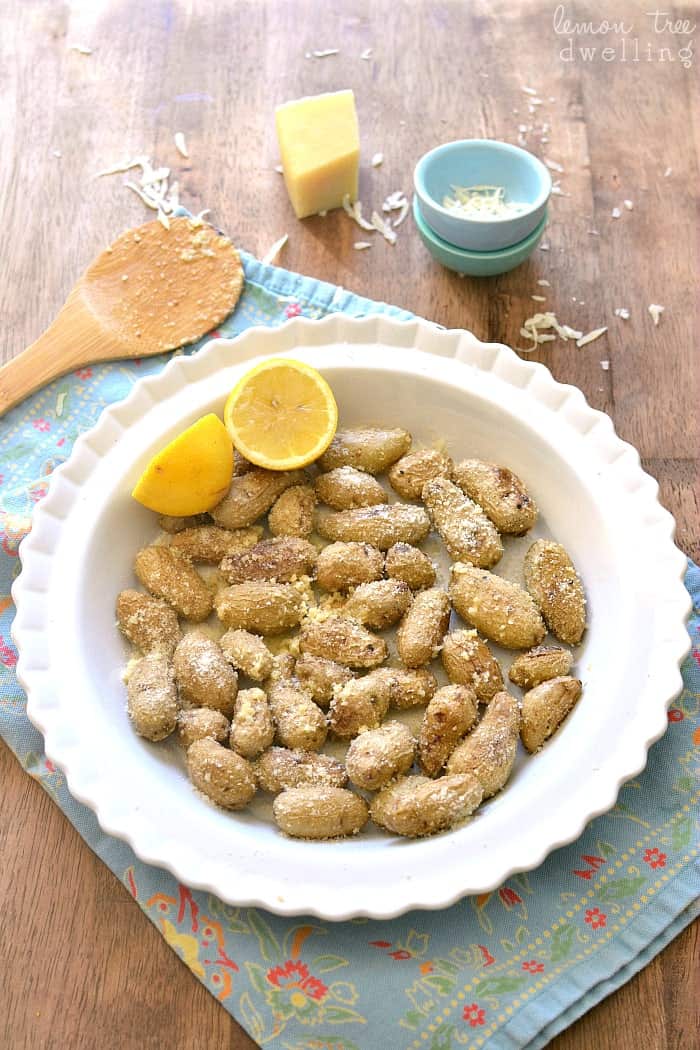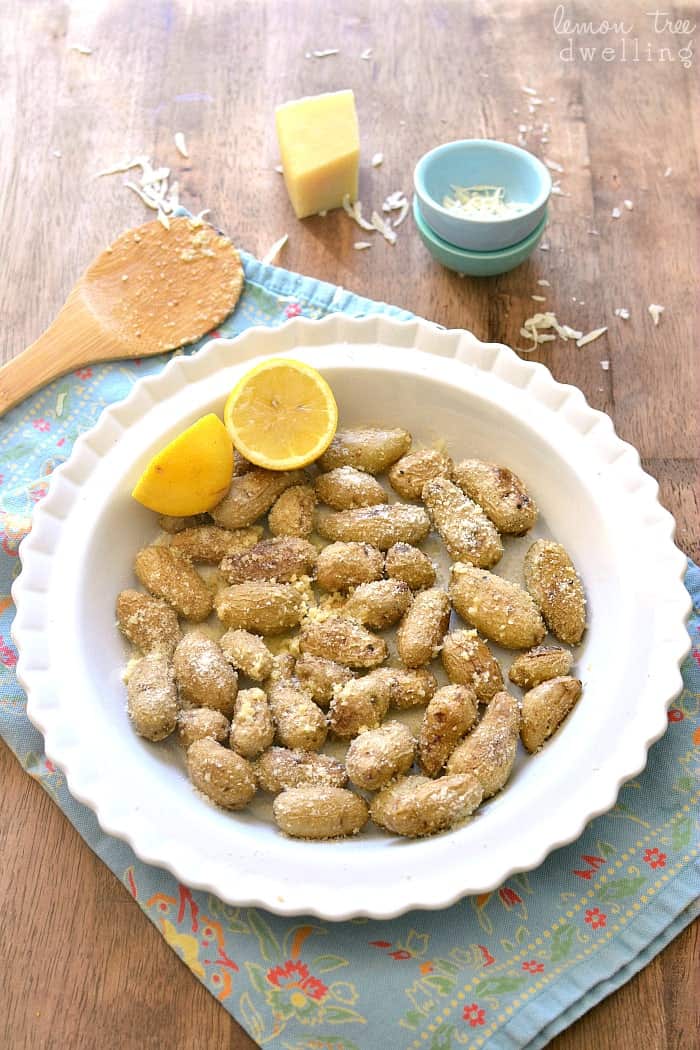 What makes fingerlings more delicious than any other potato? Well, they're super moist, they've got a great skin to flesh ratio, and they actually have more flavor than most other potatoes. Also, since they're so small, they cook quickly. Which works well for someone who's always a little short on time.
Lemon Parmesan Roasted Potatoes
But the best part of these potatoes is that they're so darn cute. Ha! But really…..don't you just want to eat them up? And, as is the case with cute things, they're fun to dress up! The possibilities are really endless, but with Easter just around the corner, I decided to keep it simple and light with a little lemon juice and a lot of Parmesan. Because potatoes are an essential part of any Easter meal…..but if you're going to serve them, they better be delicious!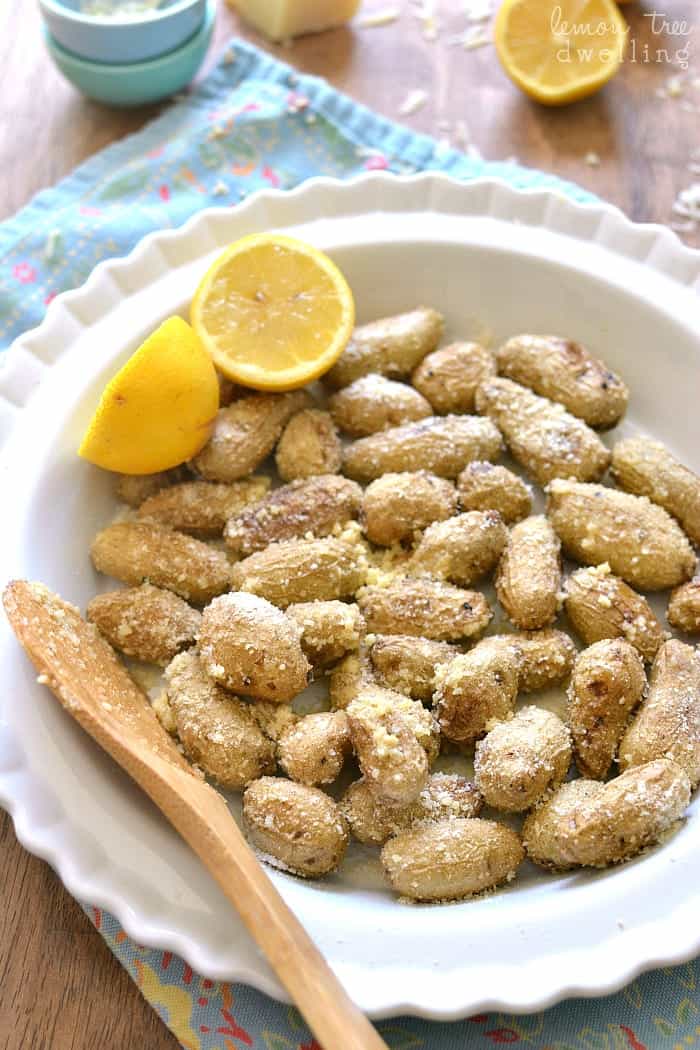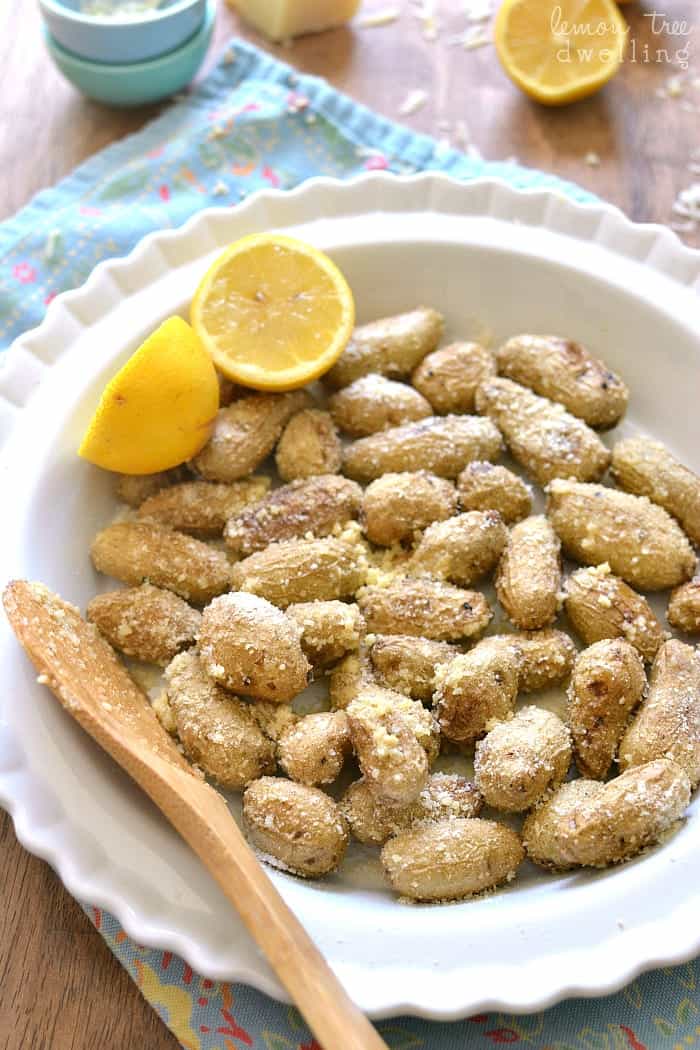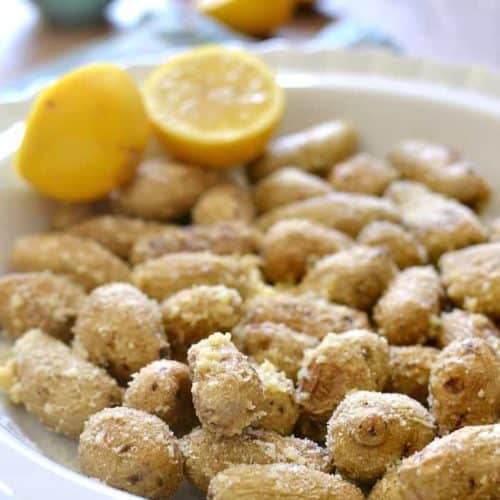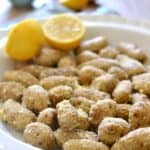 Lemon Parmesan Roasted Potatoes
Ingredients
1

lb.

fingerling potatoes

2

Tbsp.

olive oil

2

tsp.

lemon juice

1/2

tsp.

kosher salt

3

Tbsp.

grated Parmesan cheese
Instructions
Toss potatoes in olive oil, 1 tsp. lemon juice, and 1/2 tsp. kosher salt.

Spread in a single layer on a rimmed baking sheet.

Roast 20 minutes at 400 degrees.

Remove from oven and sprinkle with additional 1 tsp. lemon juice and 3 Tbsp. Parmesan cheese.


These Easter Recipes will go a long way with your brunch or dinner table!
Cheesy Rosemary Mashed Potatoes