Lemon Blueberry Coffee Cake with a sweet, buttery crumble topping. The perfect way to welcome spring!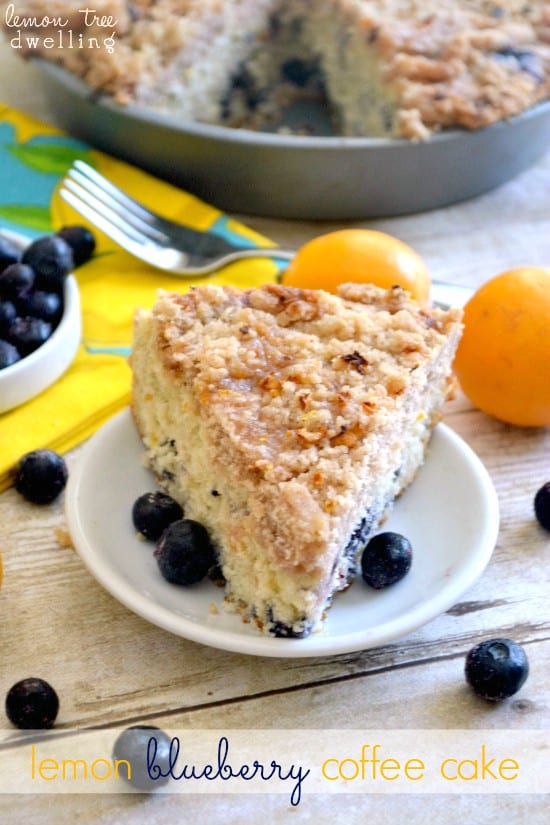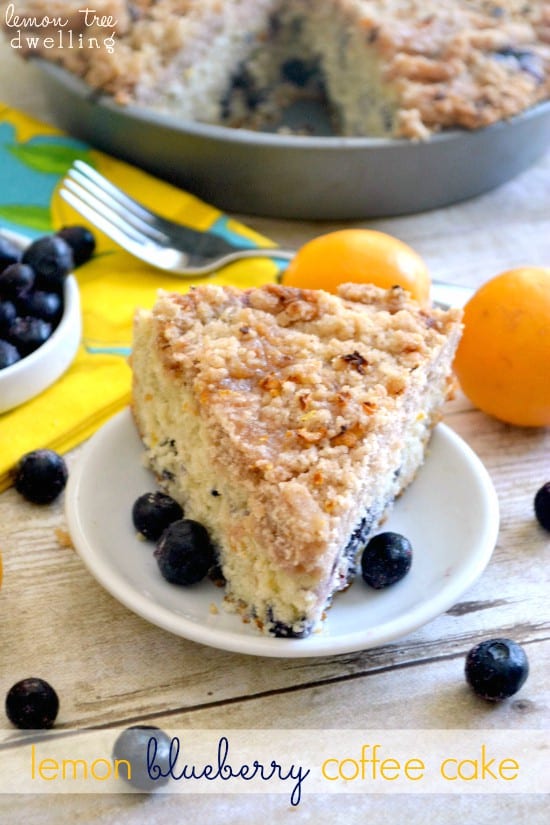 Well, we came close. But no luck for us today…..at least not when it came to catching a leprechaun! We really thought we had him this time. We thought we had covered all our bases….with plenty of rainbow colors to lure him in, marshmallow clouds to trick him into thinking the pot of gold was nearby, a rickety ladder he had to climb to get to the rainbow, a pit we were sure he would fall into, sticky marshmallow fluff that he never should have been able to make his way through…..we really thought we had him!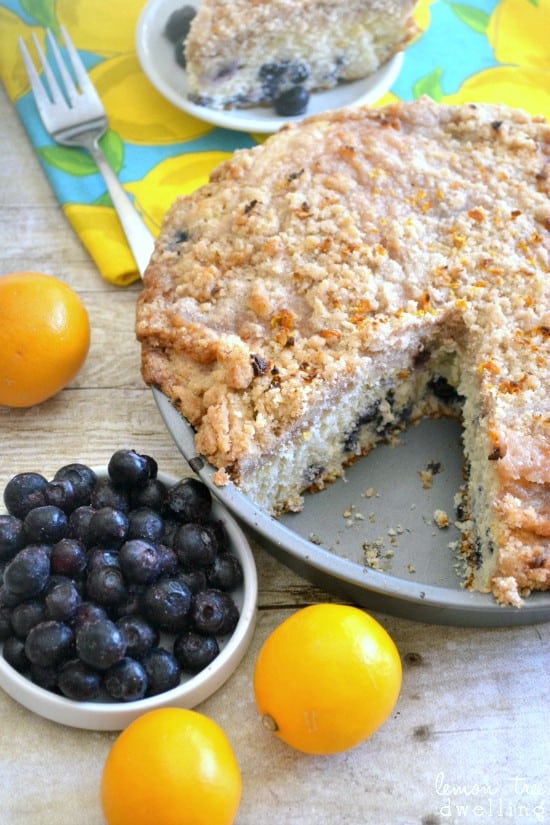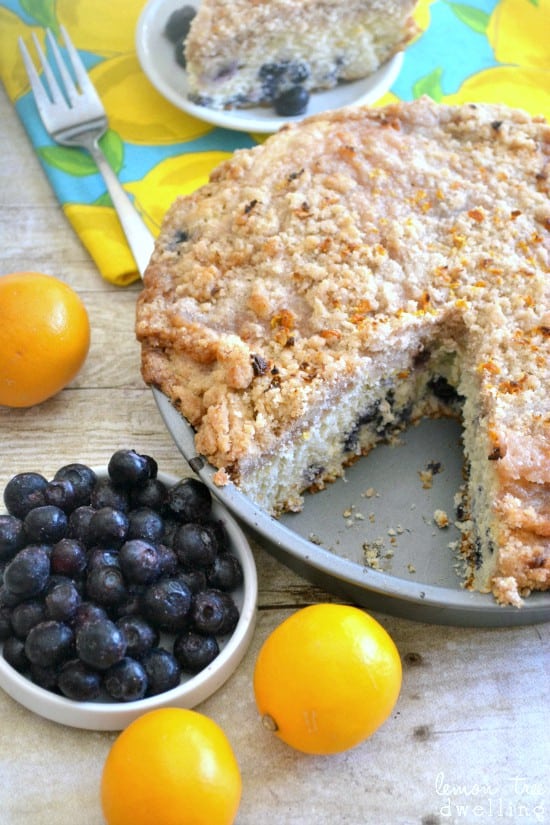 This year, of all years, the girls were SO excited about their plan! They put so much effort into it, and stayed up late working on it, and went to bed convinced that THIS would most definitely be the year of the leprechaun. (Of course, they had no idea what they would actually do with the leprechaun once they caught him….but I'm sure they would have figured something out!)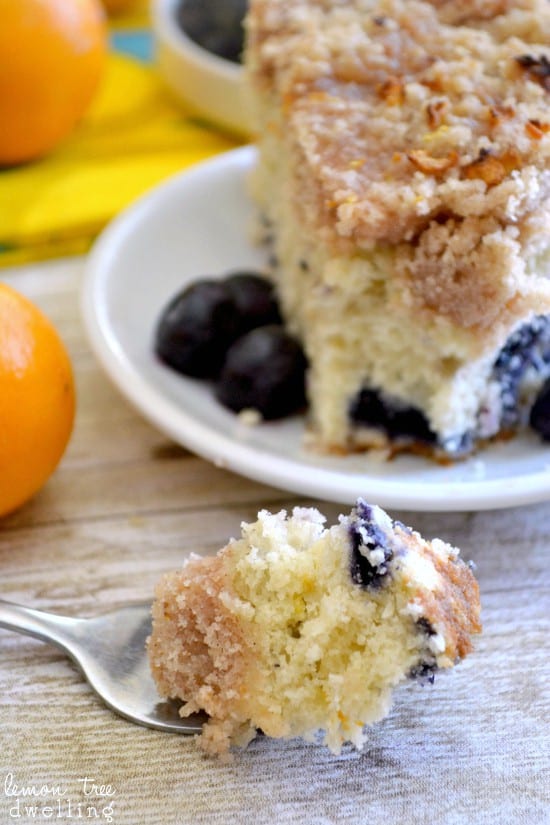 As usual, we came close. From what we can see, it looks like there was a tumble, a temporary trapping, a spilling of gold coins, sticky footprints….yes, we definitely came close. But at the end of the day, the leprechaun escaped! And left nothing behind but some fuzz from his jacket, a few gold coins, and a taunting note letting us know that we should just give up our efforts. But guess what. There is no way we're giving up! In fact, we're already thinking ahead to next year. To what we could use. To where we've been going wrong. To how we could catch him, once and for all!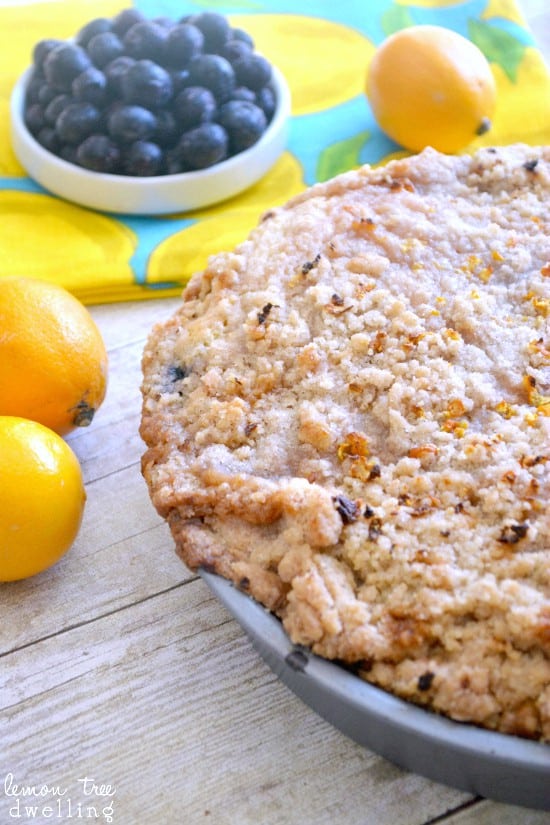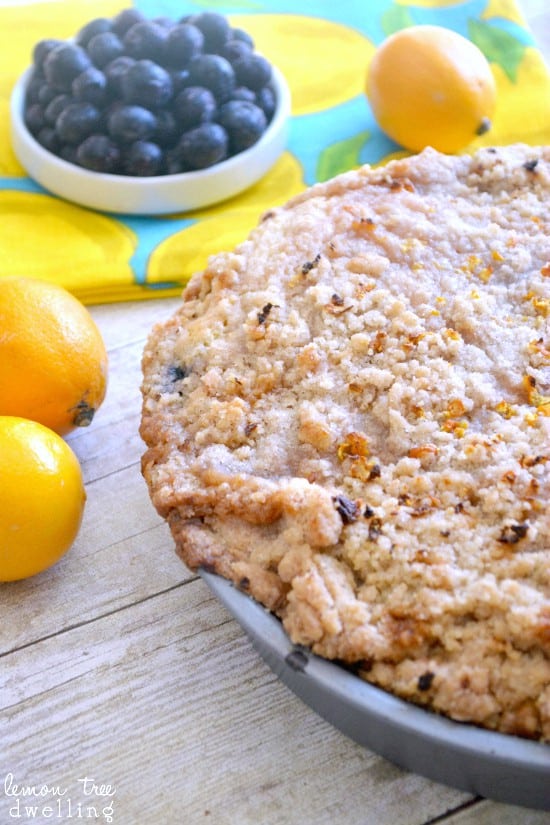 I can't say we have any answers….at least not yet….but I can tell you some of our ideas! Nets. Trap doors. Cliffs. Catapults. Benadryl. Irish Cream? Or maybe just some of this Lemon Blueberry Coffee Cake. For starters, it's so delicious you really just want to sit and eat it all day. Not to mention, once he climbed in the pan, there's no way he could get out! But the surest way this coffee cake would catch him? The topping! It's crumbly and dangerous and so thick and rich he would sink right into it….and be perfectly happy staying there!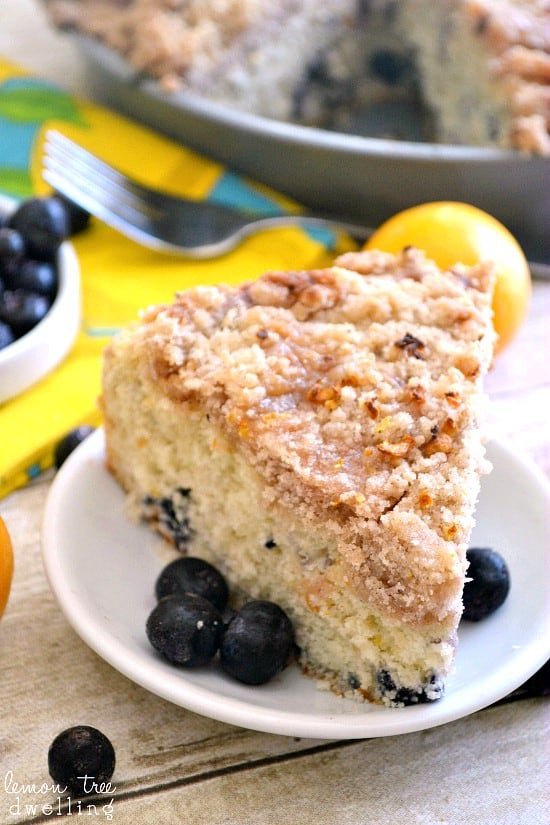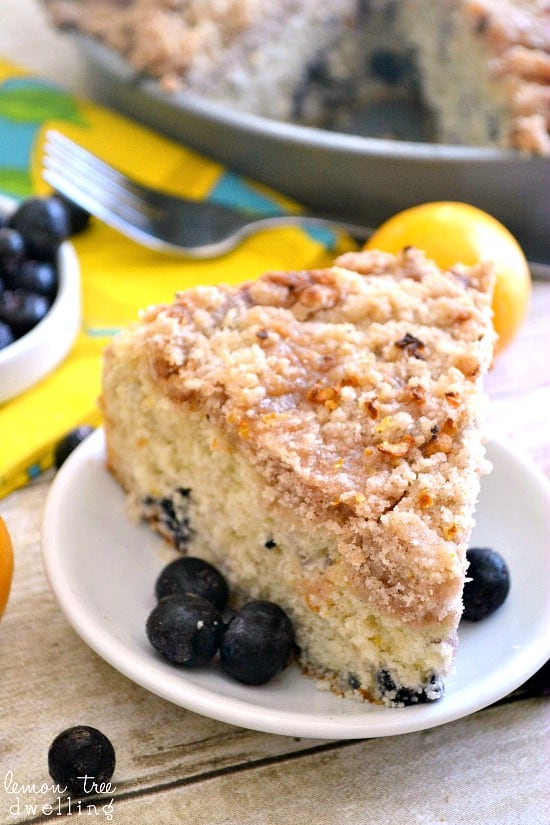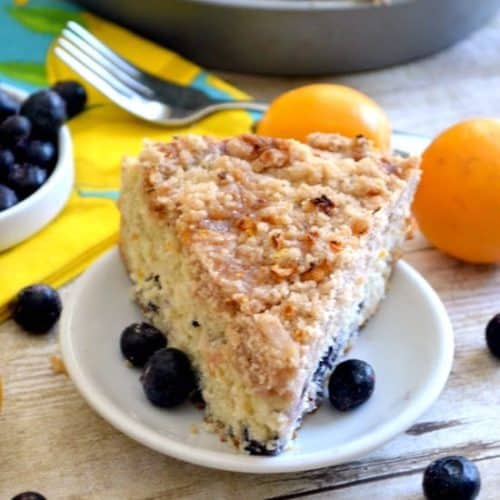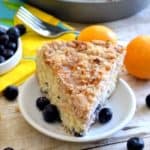 Lemon Blueberry Coffee Cake
Ingredients
Crumble Topping
1

c.

sugar

2/3

c.

flour

1

tsp.

cinnamon

1/2

c.

butter

softened

1

Meyer lemon
Coffee Cake
2

c.

flour

2 1/2

tsp.

baking powder

3/4

tsp.

salt

3/4

c.

milk

3/4

c.

sugar

1/4

c.

butter

softened

1

egg

1

c.

frozen blueberries

2

Meyer lemons
Instructions
Crumble Topping
Combine 1 c. sugar, 2/3 c. flour and cinnamon in a bowl and mix well.

Cut in 1/2 c. butter until mixture is crumbly.
Coffee Cake
In a medium bowl, combine 2 c. flour, baking powder and salt. Set aside.

Beat milk, 3/4 c. sugar, 1/4 c. butter and egg until creamy. Add dry ingredients and mix just until blended.

Stir in blueberries, zest and juice of 2 lemons.

Spoon batter into a 9 inch round baking pan and sprinkle with crumble topping.

Top with juice and zest of 1 Meyer lemon.

Bake at 350 degrees for 45 minutes.
Looking for more delicious breakfast ideas?