White Chocolate & Lemon Curd Muddy Buddies are the perfect summer treat….and taste just like real Lemon Bars!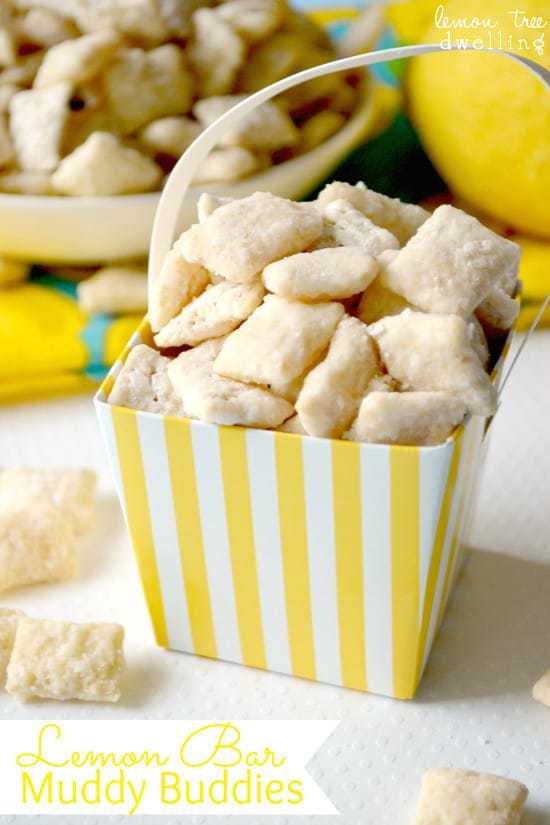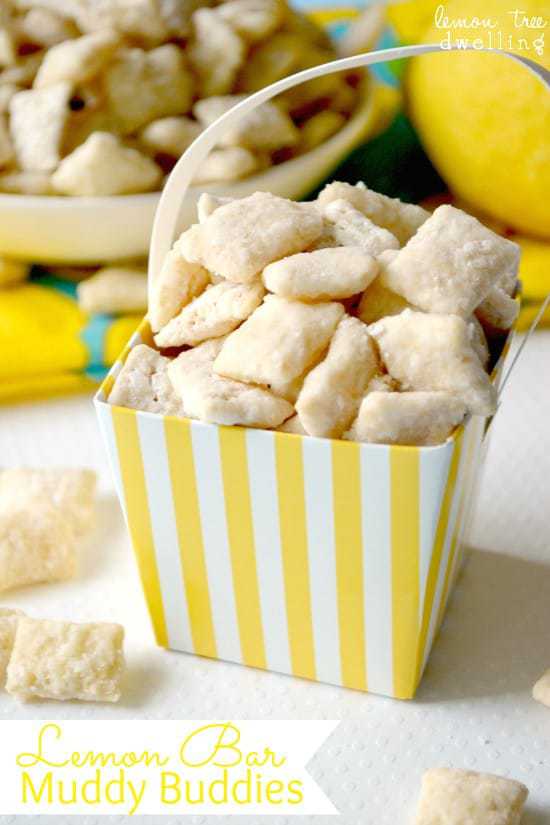 One of the things I love most about food is that there's always a story to go along with it. Food is full of memories….and every now and then we have a memory that takes us back to a time loooooong ago. Whenever I make muddy buddies, or eat them, or even smell them…..it brings me right back to middle school. Sleepovers. Staying up as late as we possibly could, munching on junk food, making random phone calls and trying on each other's clothes. Ahhh, those were the days.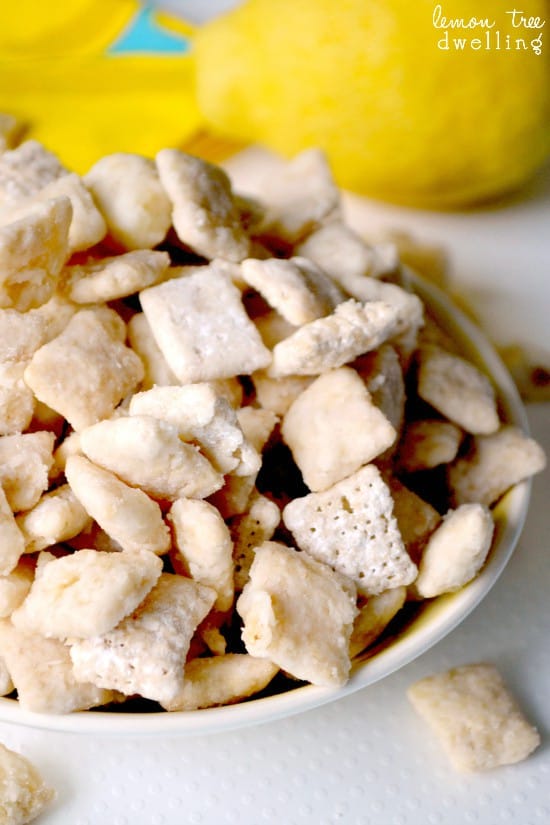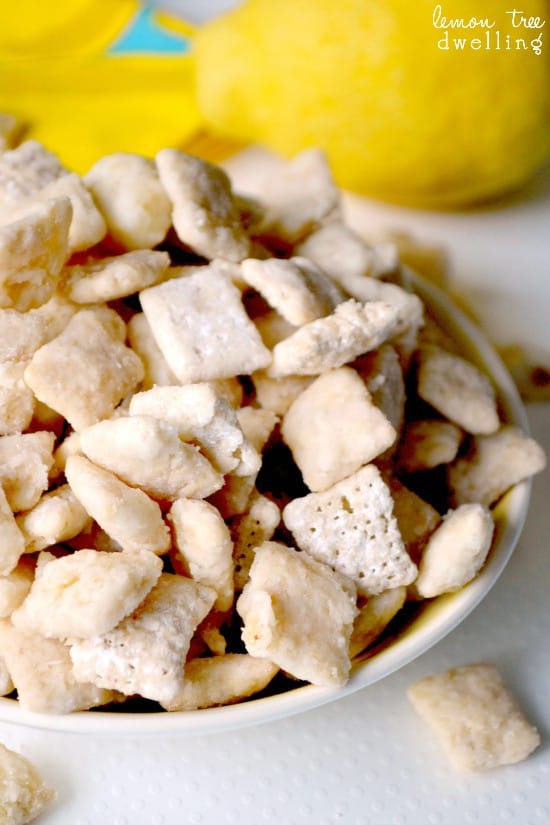 One of our favorite sleepover snacks was – you guessed it – muddy buddies (or puppy chow, or monkey munch, or whatever you call it…)! If you haven't had the original muddy buddies, you are seriously missing out. Peanut butter, chocolate, powdered sugar….you really can't go wrong. And I know they always say you shouldn't mess with perfection, but I just couldn't help myself!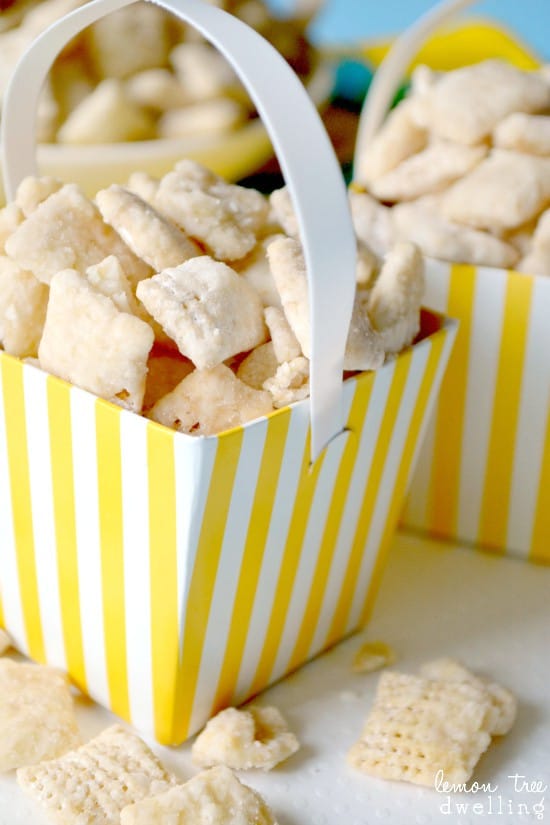 I am loving all things lemon lately – especially lemon curd! Have you tried it? It tastes just like lemon bar filling, straight from a jar! I am always looking for new ways to use it (although I must admit, eating it straight from the jar seems like a pretty good option)….so when Lemon Bar Muddy Buddies came to mind, I knew they would be TO DIE FOR!! And I was right.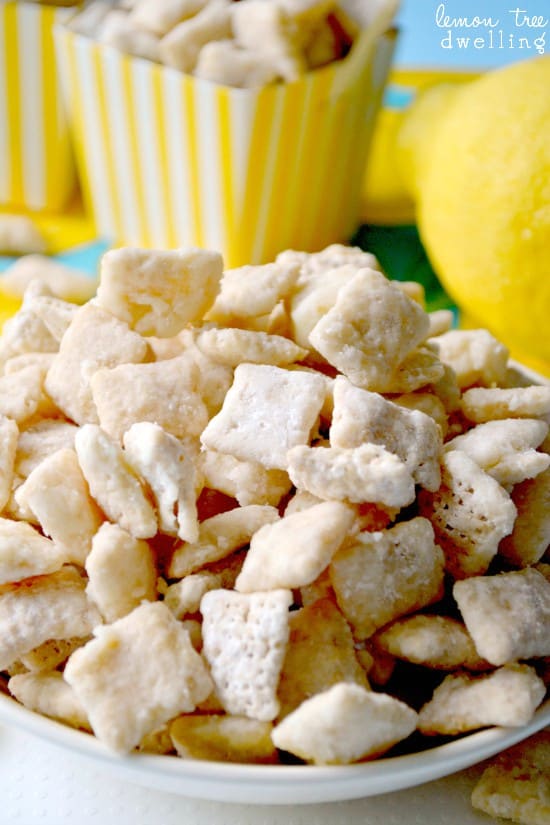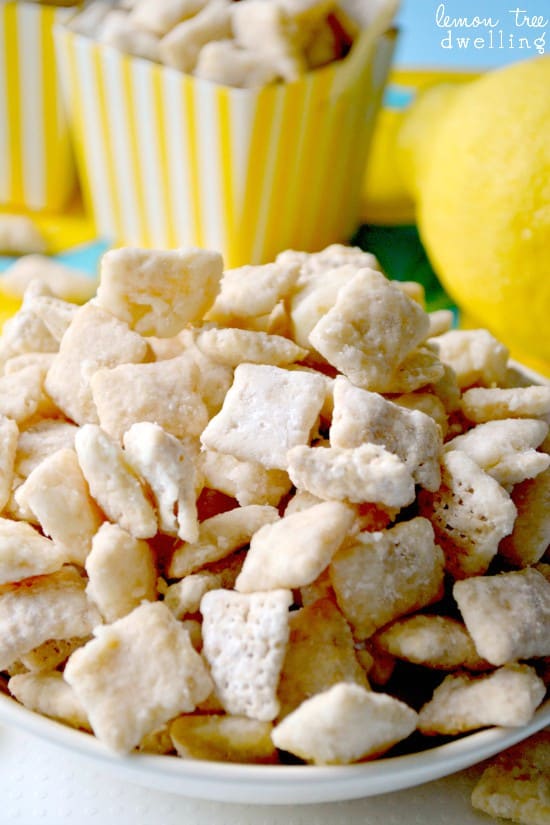 The crunchy Chex and the creamy lemon and the powdered sugar coating….are you kidding me? It's a no-brainer! You couldn't get more "lemon bar" than this unless you actually just made lemon bars. But who would want to do that when they could just do this? I didn't think so!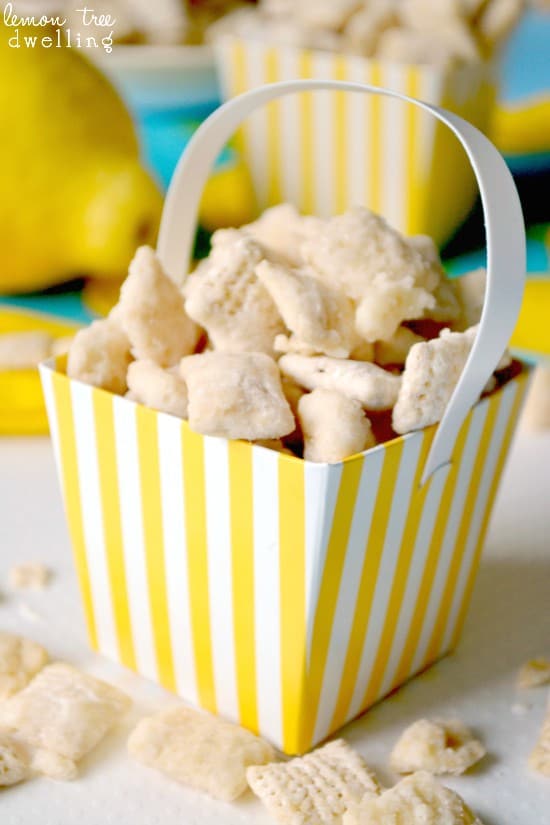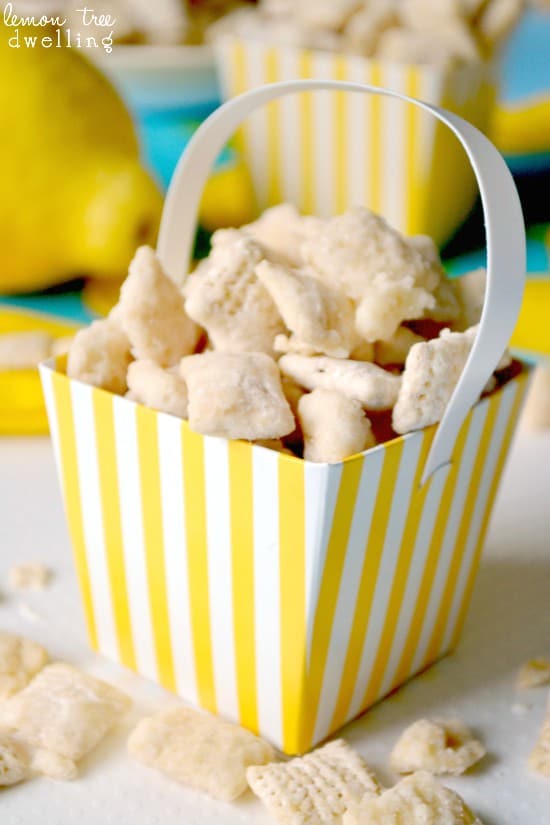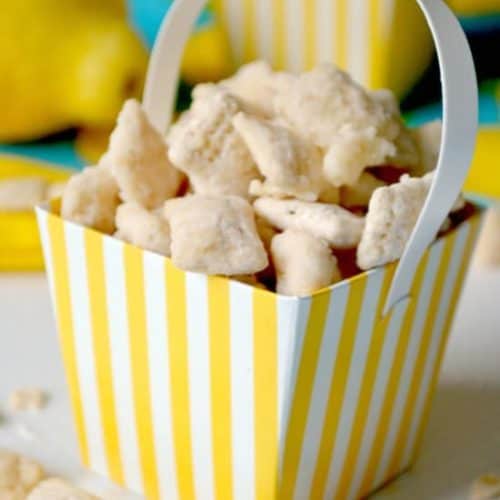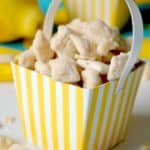 Lemon Bar Muddy Buddies
Ingredients
8

c.

Rice Chex cereal

1

c.

white chocolate chips or candy melts

1/4

c.

lemon curd

1/4

c.

butter

1/2

tsp.

lemon extract

2

c.

powdered sugar
Instructions
Melt white chocolate, butter, lemon curd, and lemon extract in a small saucepan over low heat, stirring constantly.

Pour Rice Chex into a large paper bag (grocery size) and pour melted lemon mixture over cereal. Fold the bag to seal and shake to coat cereal.

Cool slightly; then add half of the powdered sugar to paper bag and shake to coat.

Add remaining powdered sugar and shake to coat.

Spread out on cookie sheet to cool. Sprinkle with additional powdered sugar as desired.

Once completely cool, store at room temperature in airtight containers.


Looking for more delicious ways to use lemon curd? I've got you covered!