Honey Mustard Cocktail Meatballs are one of our favorite appetizers! It's a kid approved meal! The perfect blend of savory and sweet, they're guaranteed to be the hit of your next party!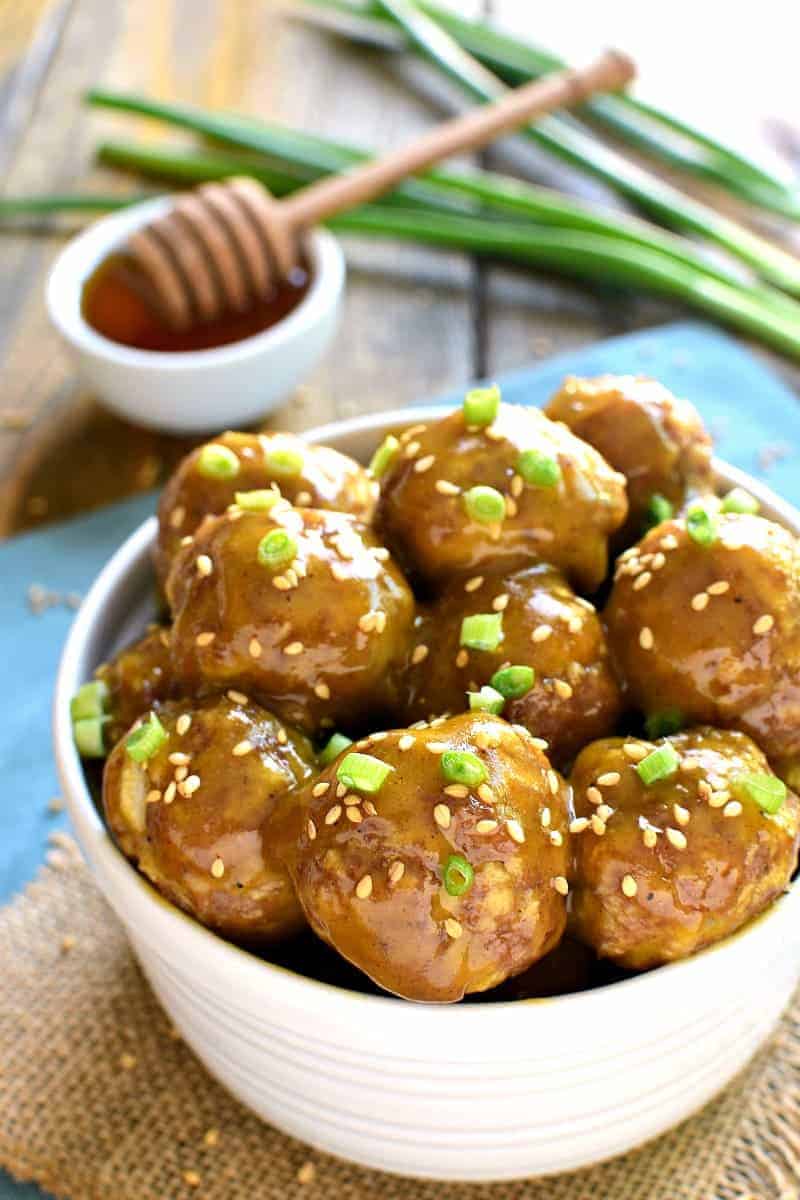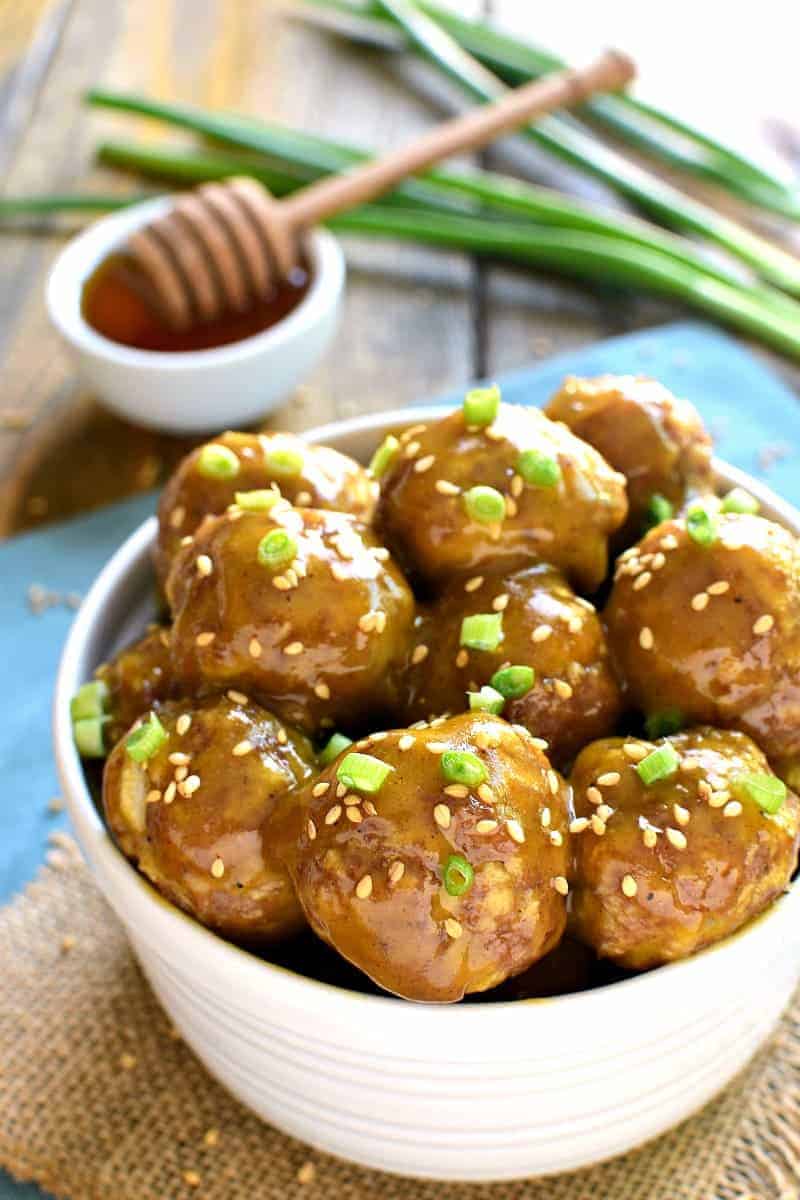 So. We're in our last two days of December. It's an interesting time of year….don't you think? Thanksgiving and Christmas are done and over with, New Years Eve is just a day away…..just like that, we say goodbye to 2016. Are you ready!?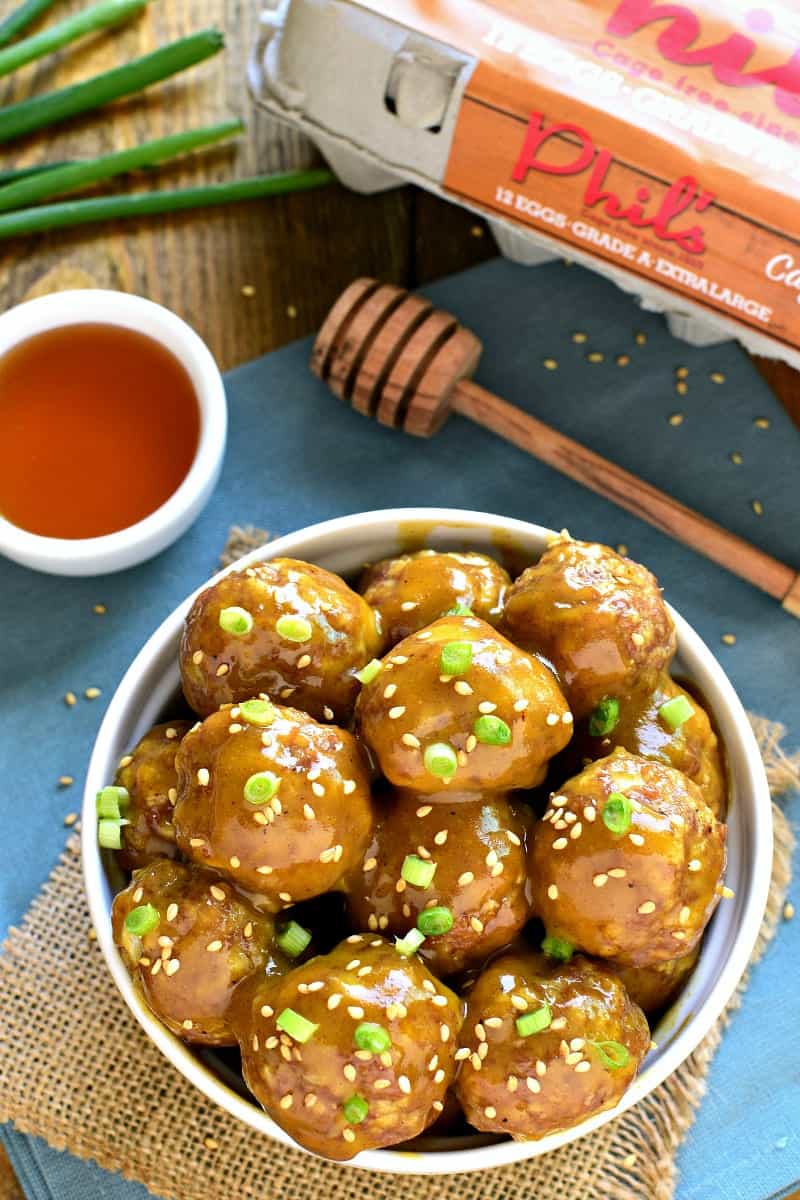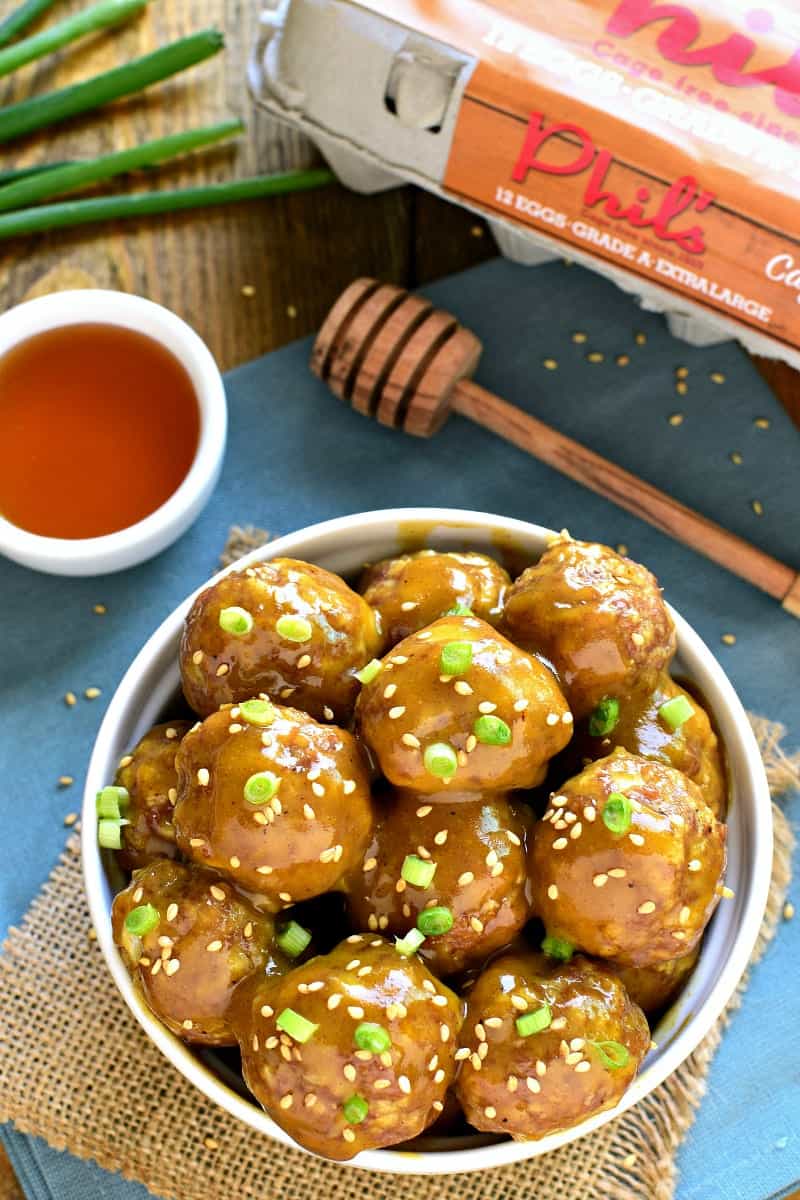 I have to say – I feel good about it. Not good in an "I can't wait till it's over" kind of way. But content. Happy. Satisfied. 2016 was a good year for us, and I feel like we finished it strong. We had an awesome Christmas, and since then we've been on a major house cleaning spree, we've celebrated my mom's birthday, and we've had some good family time. The only thing left on our checklist? New Years Eve, of course!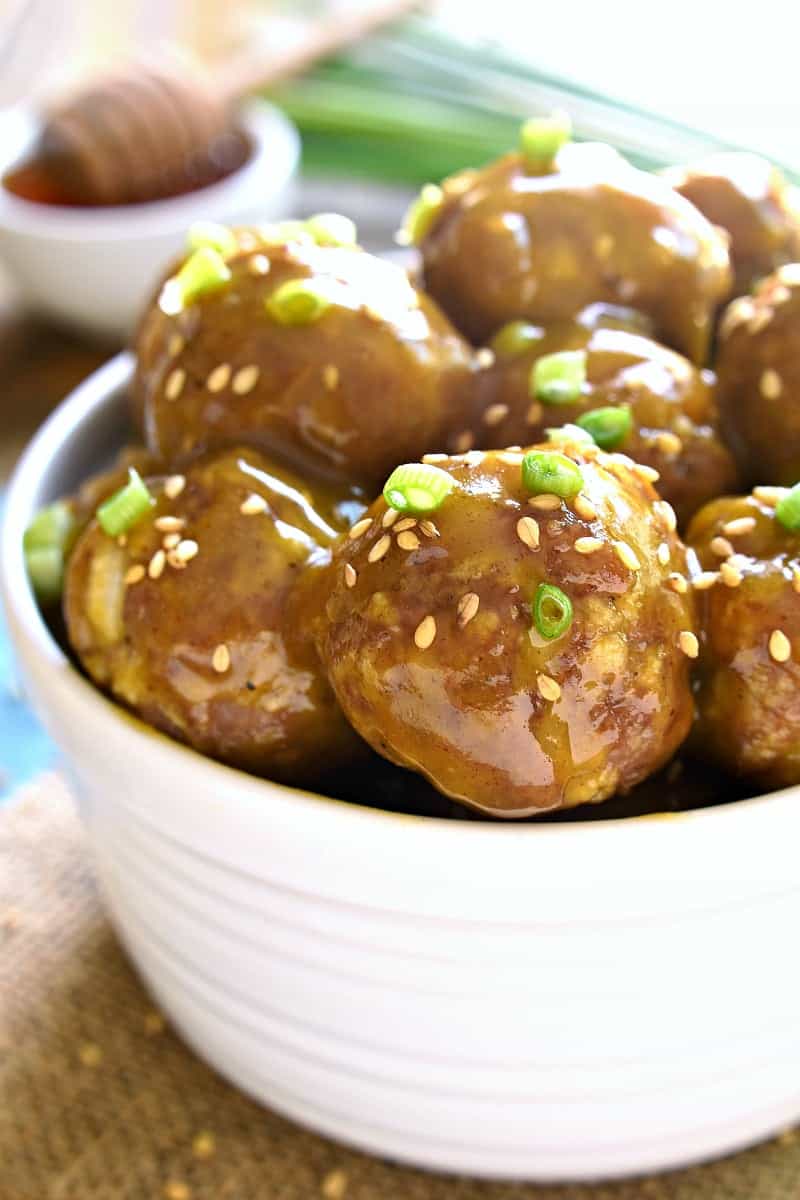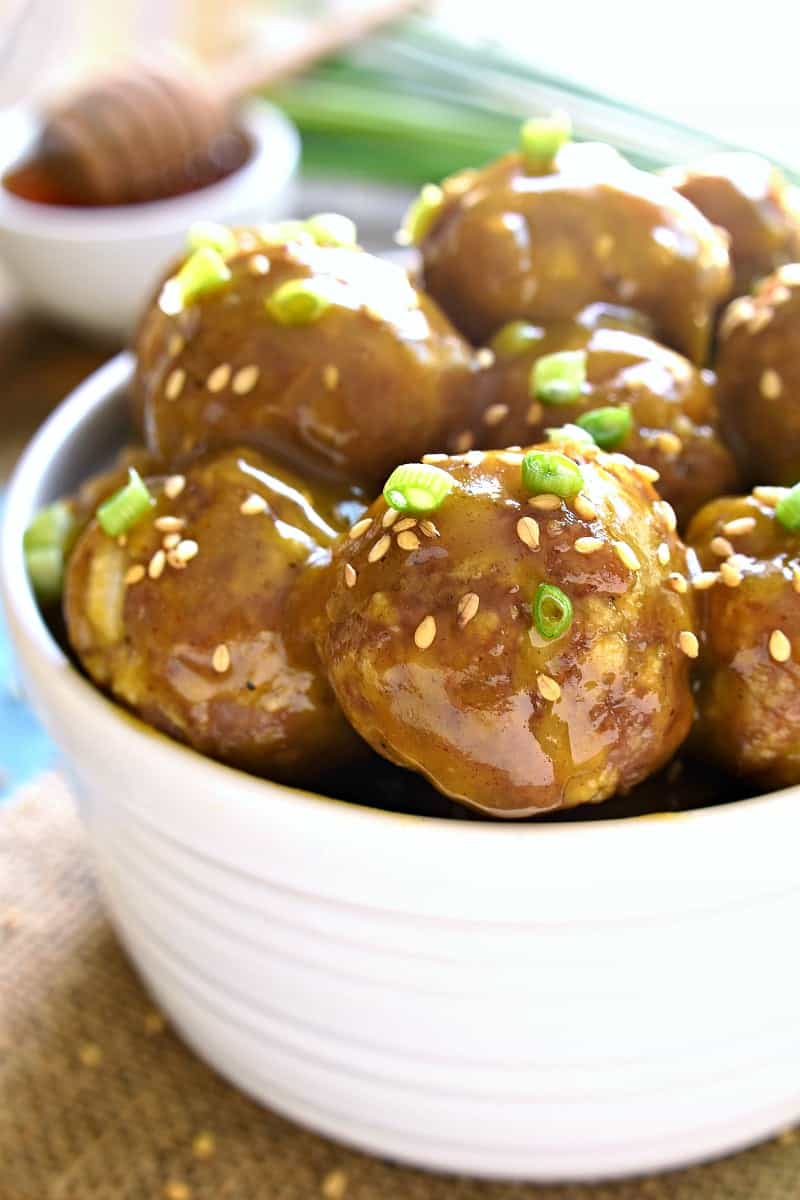 Do you have New Years Eve plans? It's one night of the year we haven't given up on (despite 4 kids) and this year, like most, we'll be having some friends over for good food, good conversation, and one VERY late night. It's actually pretty much my ideal holiday….and I can't wait.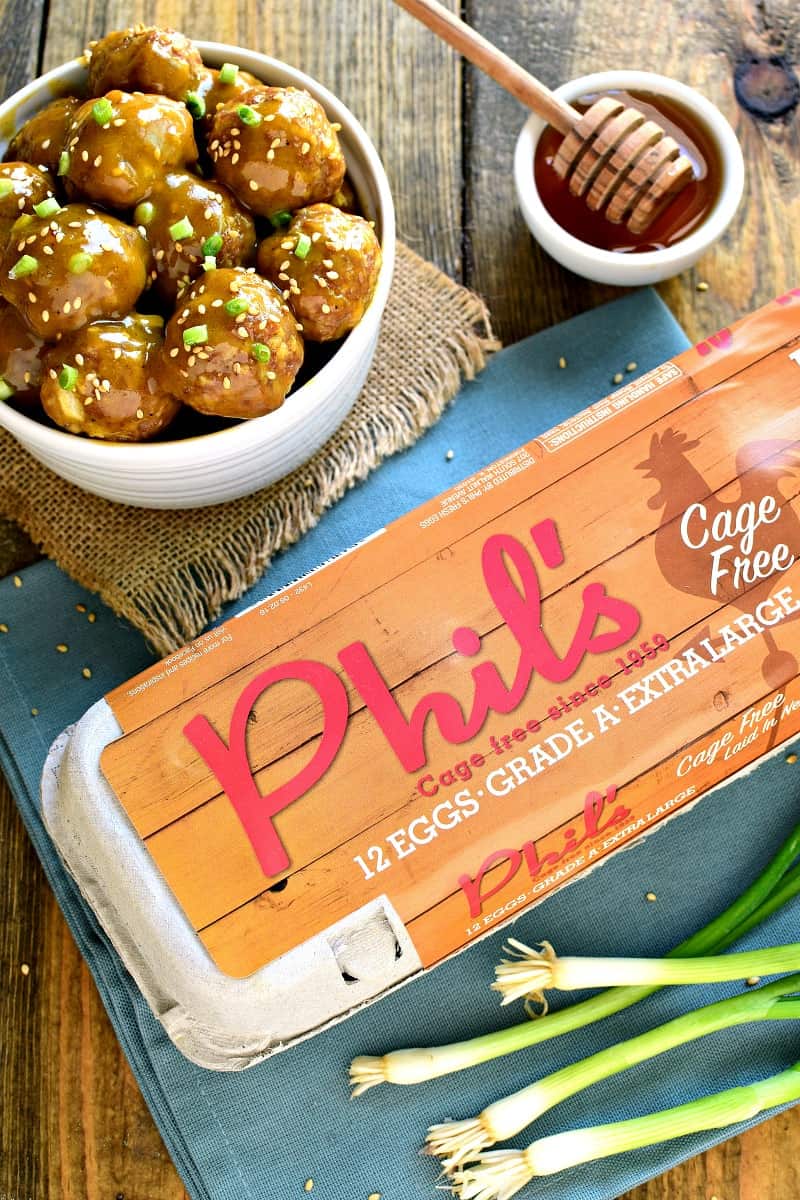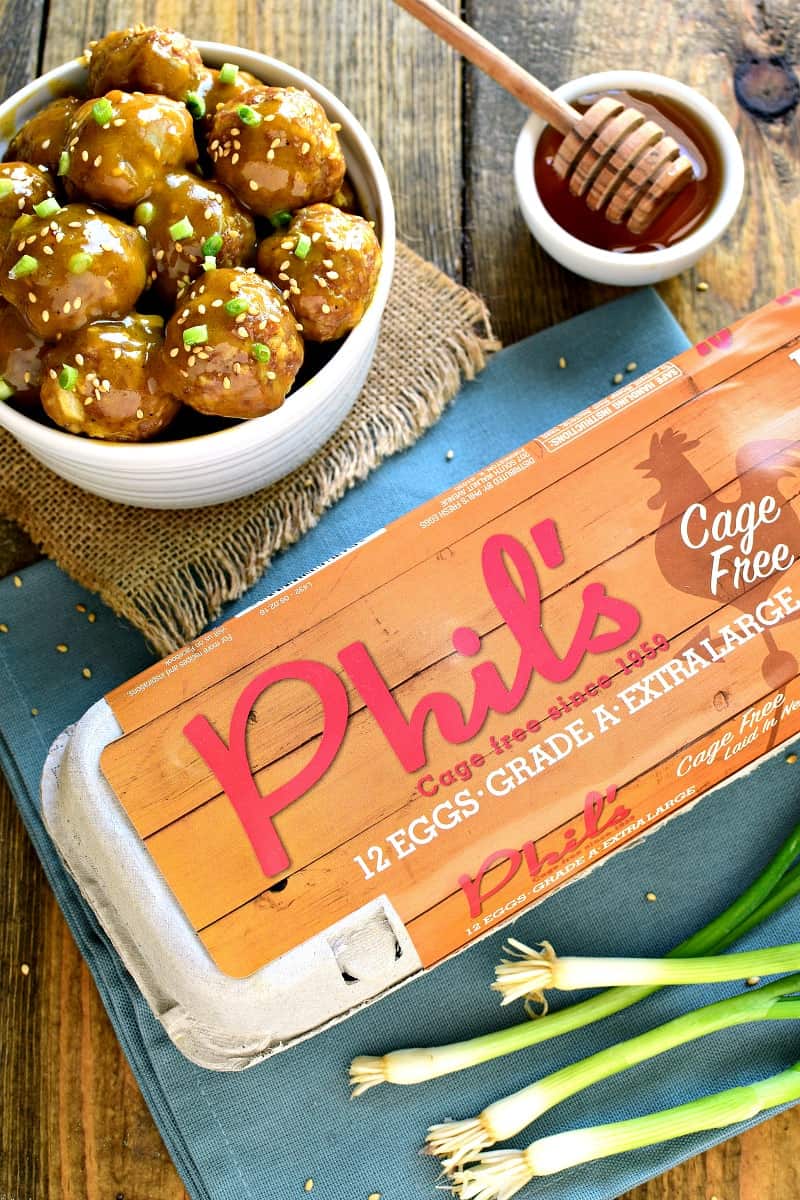 Because as much as I love the togetherness of Thanksgiving and the magic of Christmas, I'm ready for something different. Something easier. Something that doesn't involve coordinating dozens of schedules, buying a million and one gifts, and making one huge feast after the next. I'm ready for a new season. The one that starts now!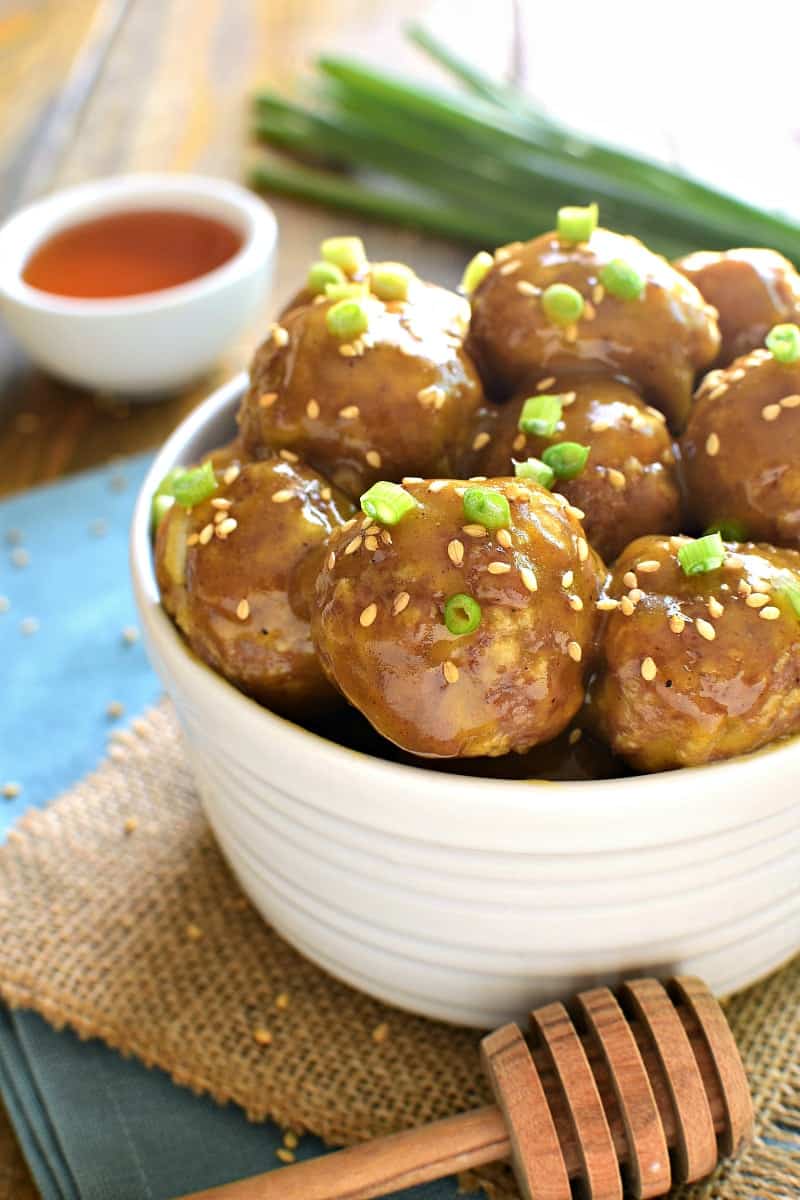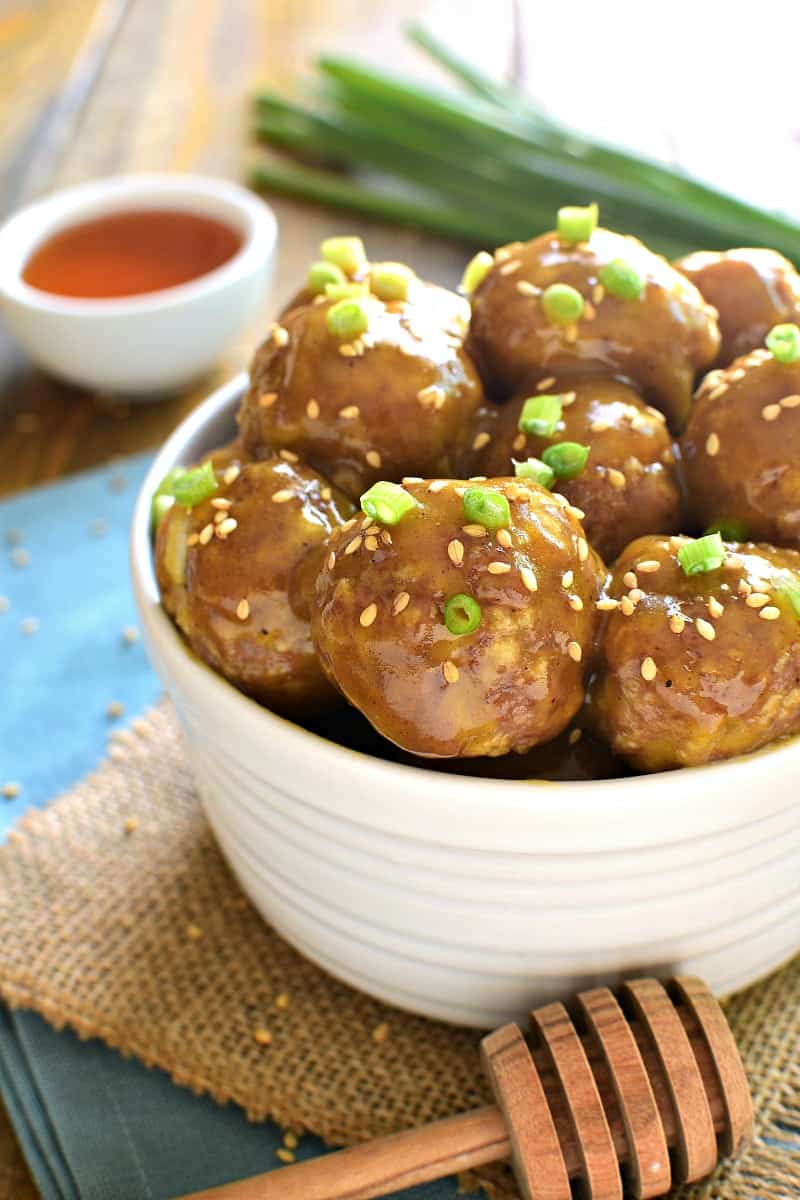 Honey Mustard Cocktail Meatballs
I'm ready for football playoffs and March Madness and all the non-holiday reasons we find to get together with friends and family in the second half of winter. And you know what? I plan to make these Honey Mustard Cocktail Meatballs for ALL the gatherings. I don't know about you, but I'm a huge fan of honey mustard everything….and these Honey Mustard Cocktail Meatballs are no exception. They're the perfect balance of savory and sweet with just a touch of spice from the dijon mustard. To be honest, I could eat them daily. They're that good.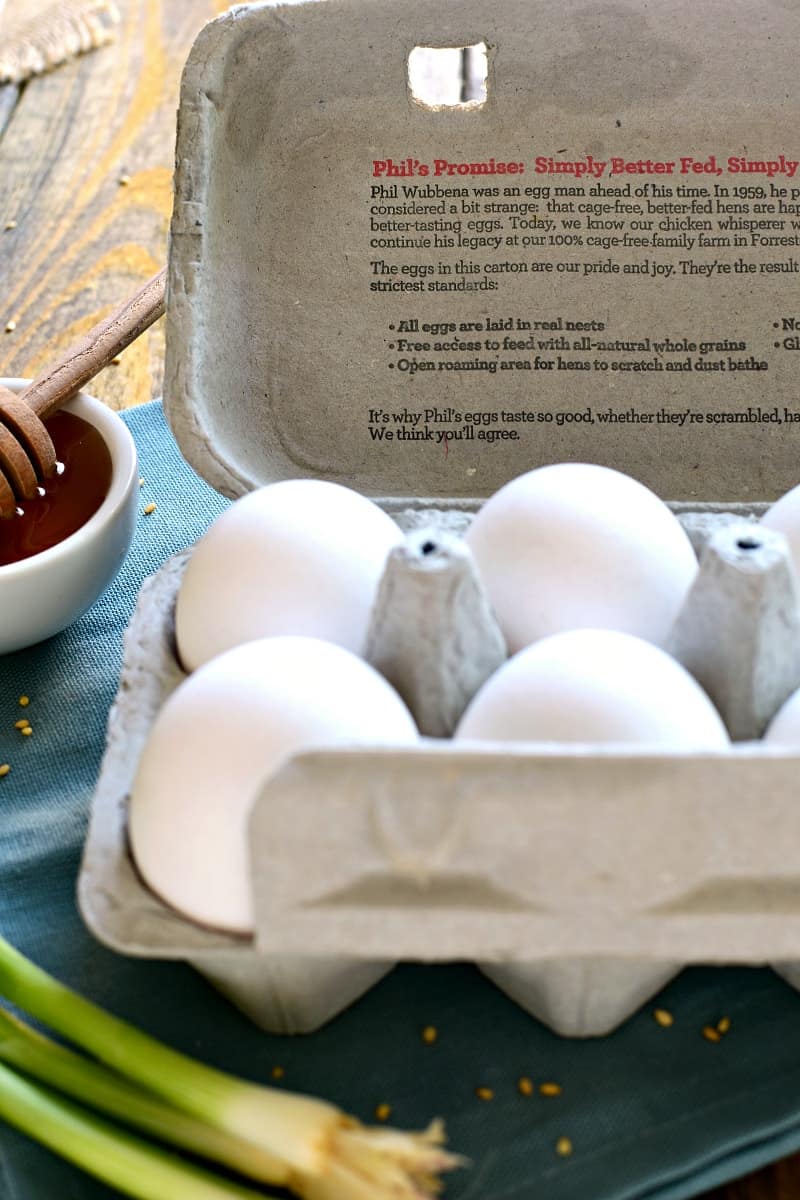 And even better when they're made with Phil's Fresh Eggs, my go-to brand. Phil's Fresh Eggs is a family run, second generation, cage-free egg production facility based in Forreston, Illinois. I love their eggs, not just because the company is committed to producing and selling humanely raised eggs, but because their eggs taste better! Which is a win-win, every time.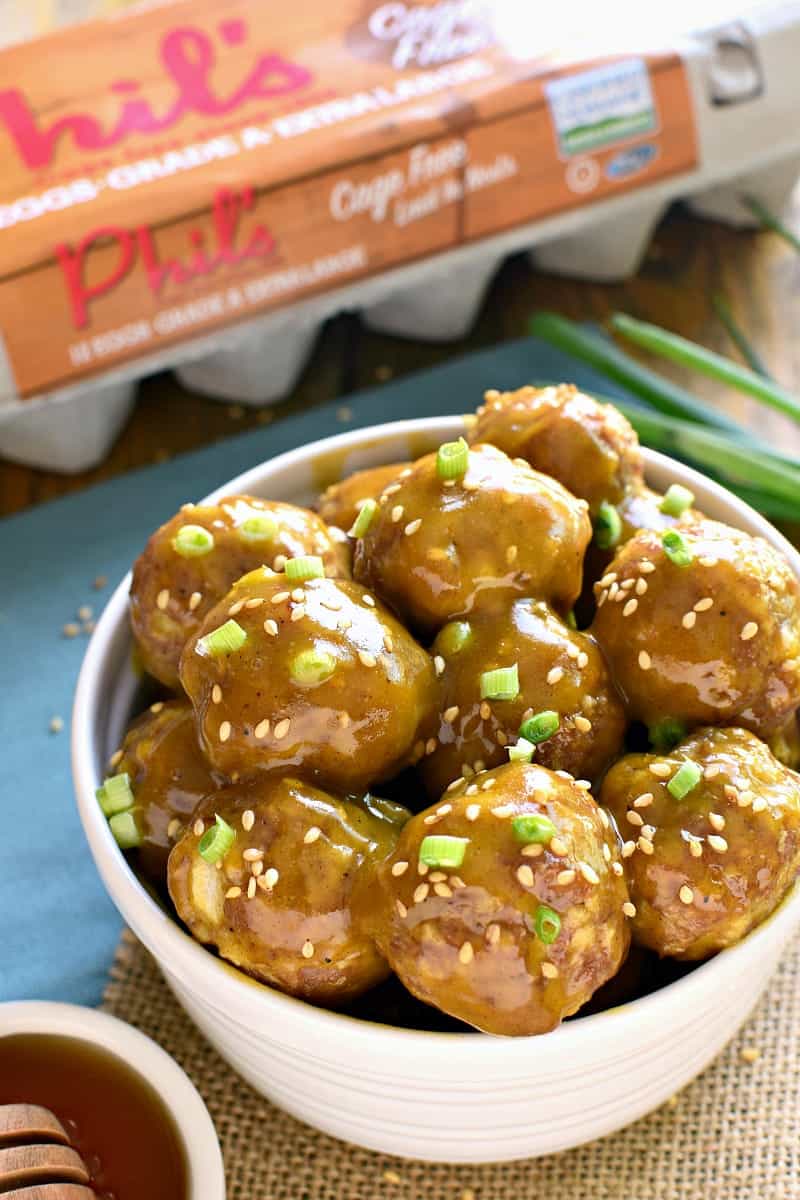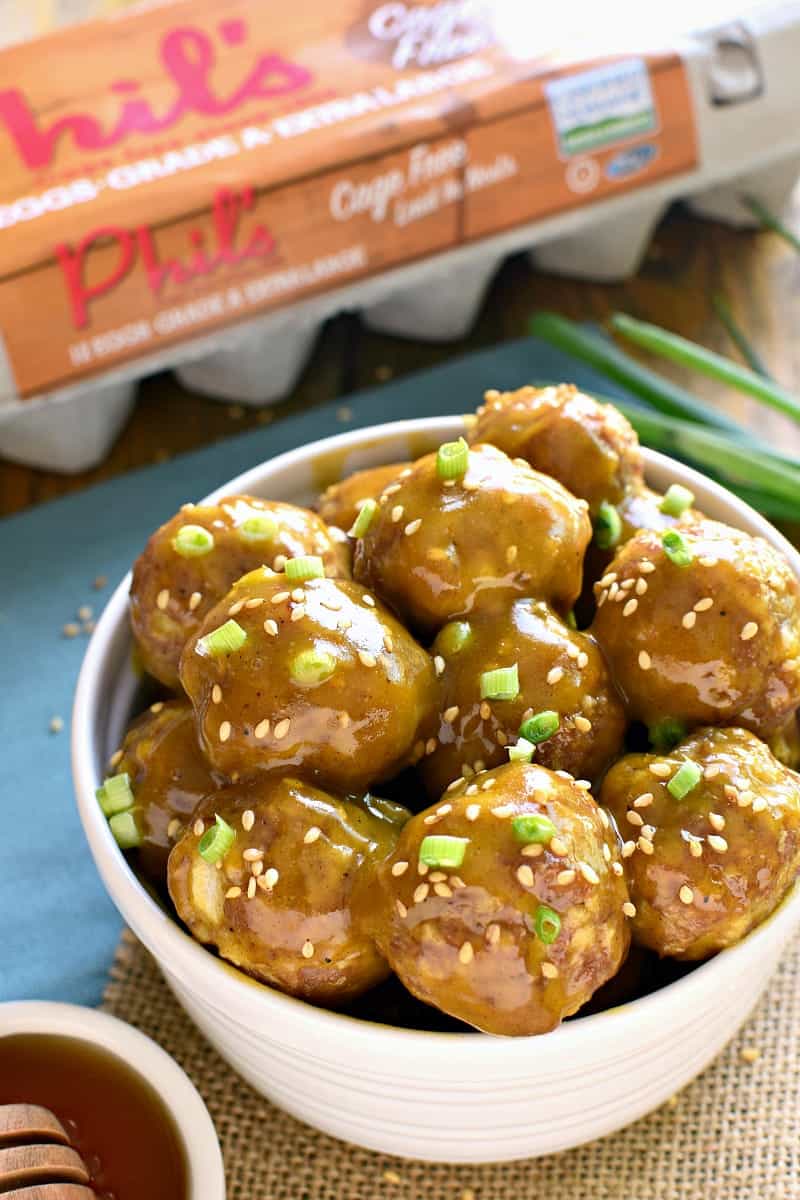 Whatever your New Years plans are, my recommendation is Honey Mustard Cocktail Meatballs. I promise…you won't be disappointed. Happy New Year, my friends! Wishing you the BEST start to 2017!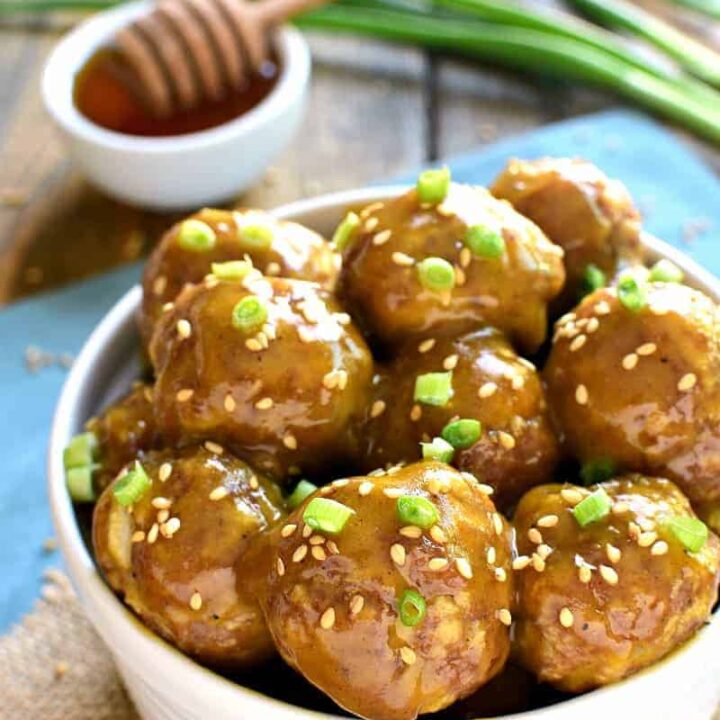 Honey Mustard Cocktail Meatballs
These Honey Mustard Cocktail Meatballs are one of our favorite appetizers! The perfect blend of savory and sweet, they're guaranteed to be the hit of your next party
Ingredients
Meatballs
1 pound ground turkey
1 cup panko bread crumbs
¼ cup milk
1 large egg, slightly beaten
¼ cup chopped onion
1 teaspoon salt
⅛ teaspoon pepper
Sauce
1 cup honey
1 cup dijon mustard
1/4 teaspoon garlic powder
1/4 teaspoon onion powder
1/8 teaspoon pepper
sesame seeds, for garnish
green onion, for garnish
Instructions
Prepare meatballs by soaking bread crumbs in milk; add ground turkey and remaining ingredients and mix thoroughly.
Shape into 1 1/2 inch balls; place on a rimmed baking sheet.
Bake at 350 degrees for 20 minutes or until cooked through.
Meanwhile, in a large saucepan, combine ingredients for sauce and heat over medium heat.
Add cooked meatballs to sauce and stir to coat.
Garnish with sesame seeds and/or sliced green onion.
Serve immediately or transfer to a slow cooker to keep warm.
*This recipe can also be prepared in advance and re-heated.
Nutrition Information:
Yield:

12
Serving Size:

1 grams
Amount Per Serving:
Calories:

256
Total Fat:

9g
Saturated Fat:

2g
Trans Fat:

0g
Unsaturated Fat:

6g
Cholesterol:

56mg
Sodium:

825mg
Carbohydrates:

33g
Fiber:

2g
Sugar:

24g
Protein:

13g
If you are a fan of honey mustard flavorings, then have a look at some of my other recipes with these ingredients.