These Honey Almond Energy Bites are packed with healthy ingredients and perfect for a quick snack! These 5 ingredient, energy packed bites are delicious for breakfast or for those days on the run.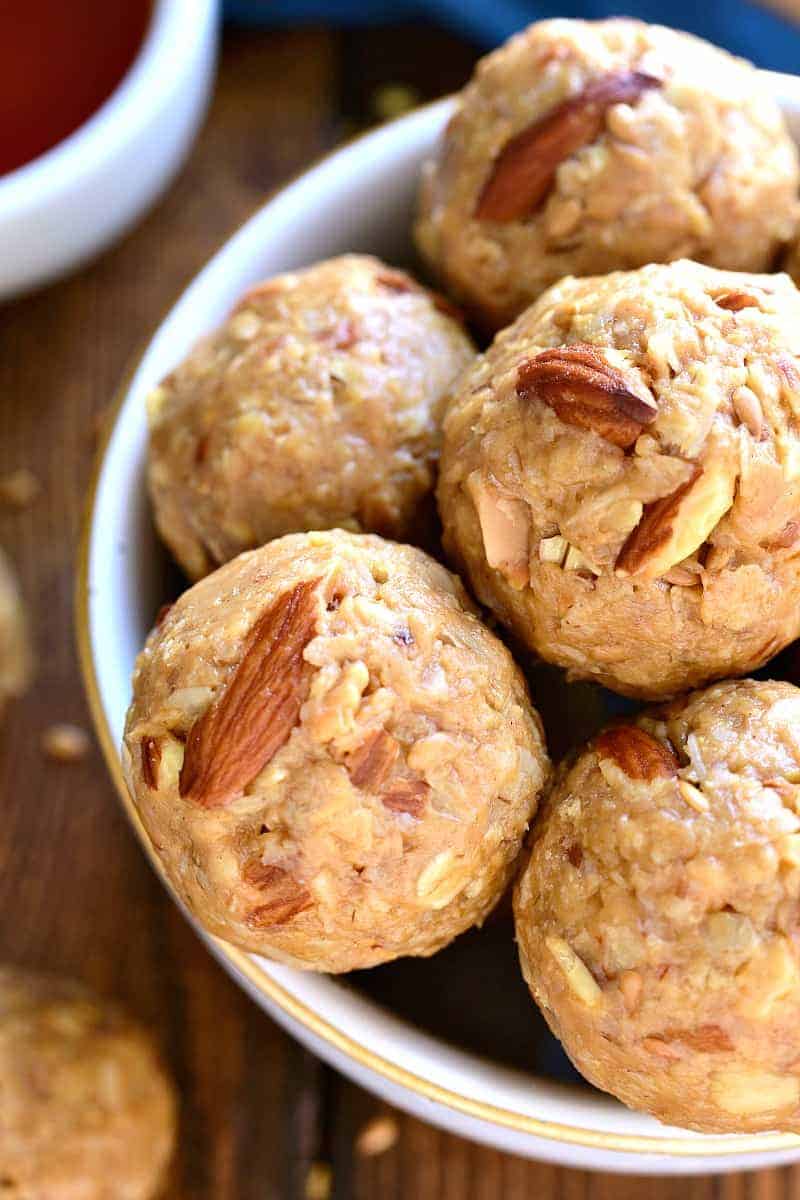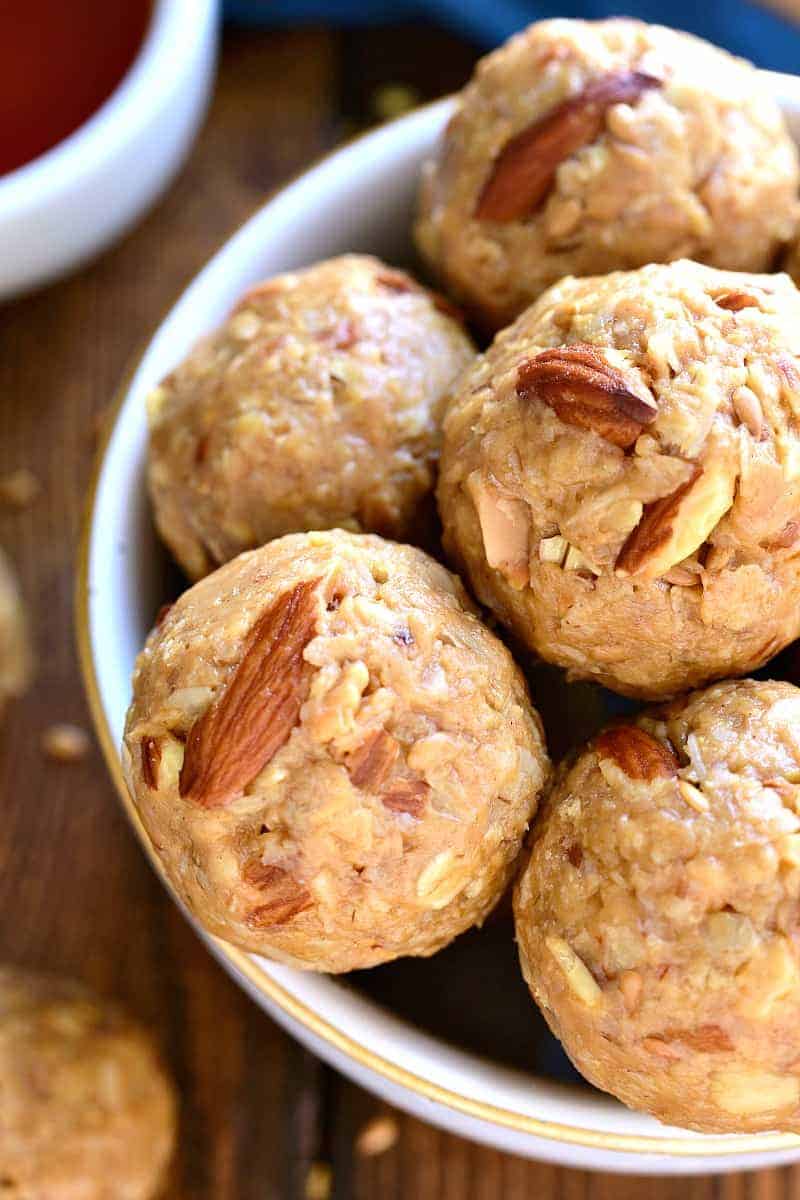 Do you ever just feel like you're seriously lacking motivation? Because, um, I'm there. Like I know what needs to be done, and I can envision myself doing it….but when it comes to actually doing it? It's just not happening.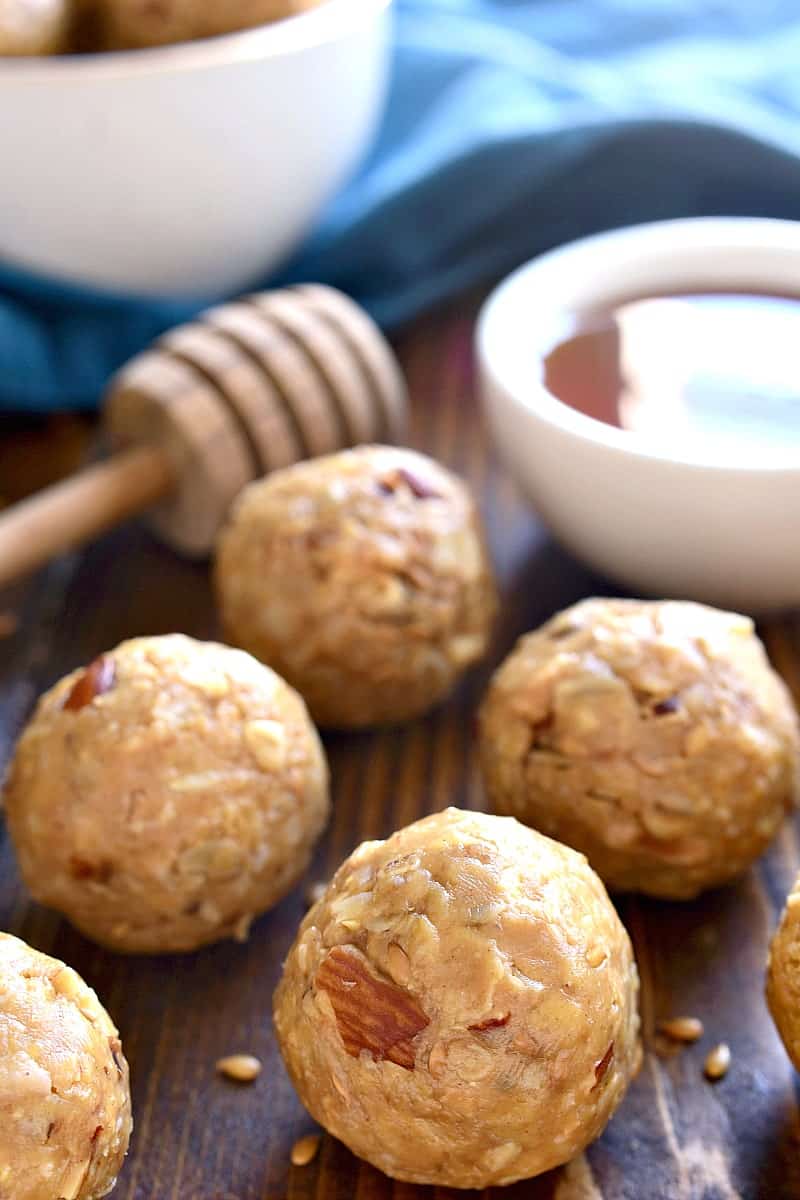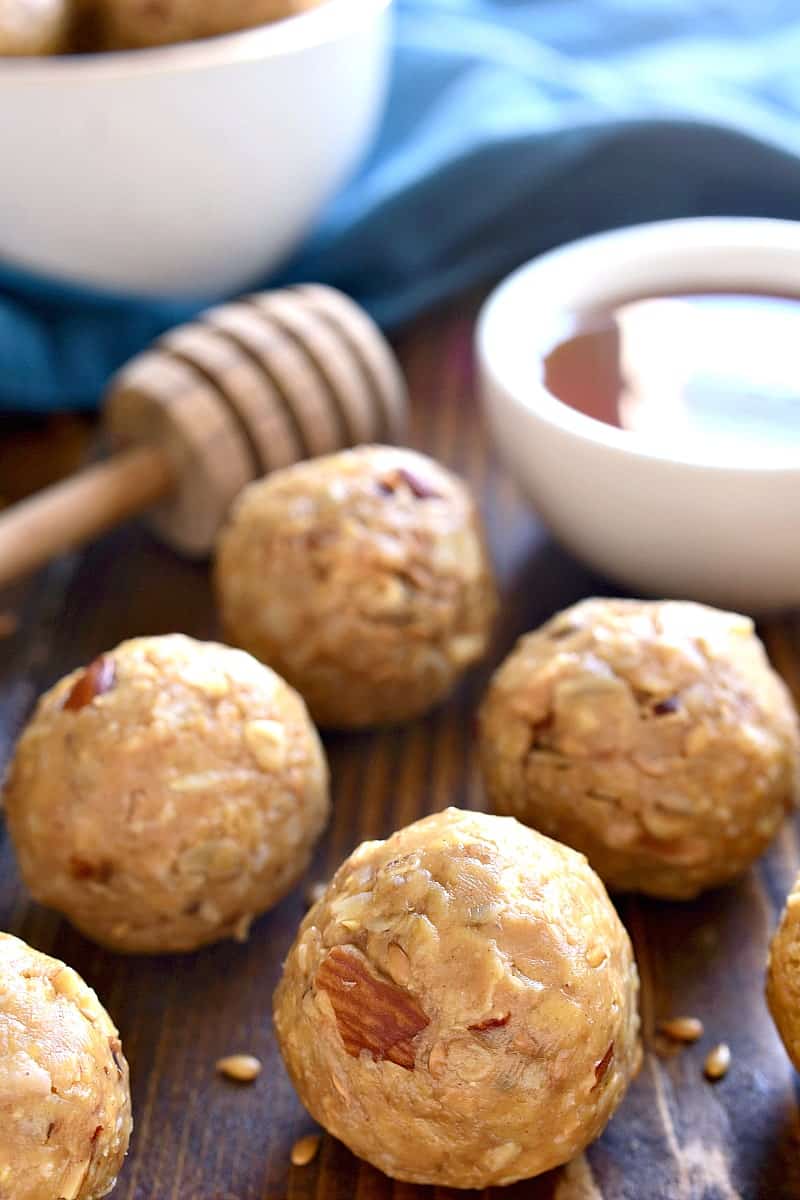 It's a clear case of being overwhelmed. Of having too much to do…but no idea where to start. Or maybe just no energy. But really…something needs to change! Because my house is in shambles and my fridge hasn't been cleaned out in months and my to-do list is growing longer by the day. NOT a good feeling.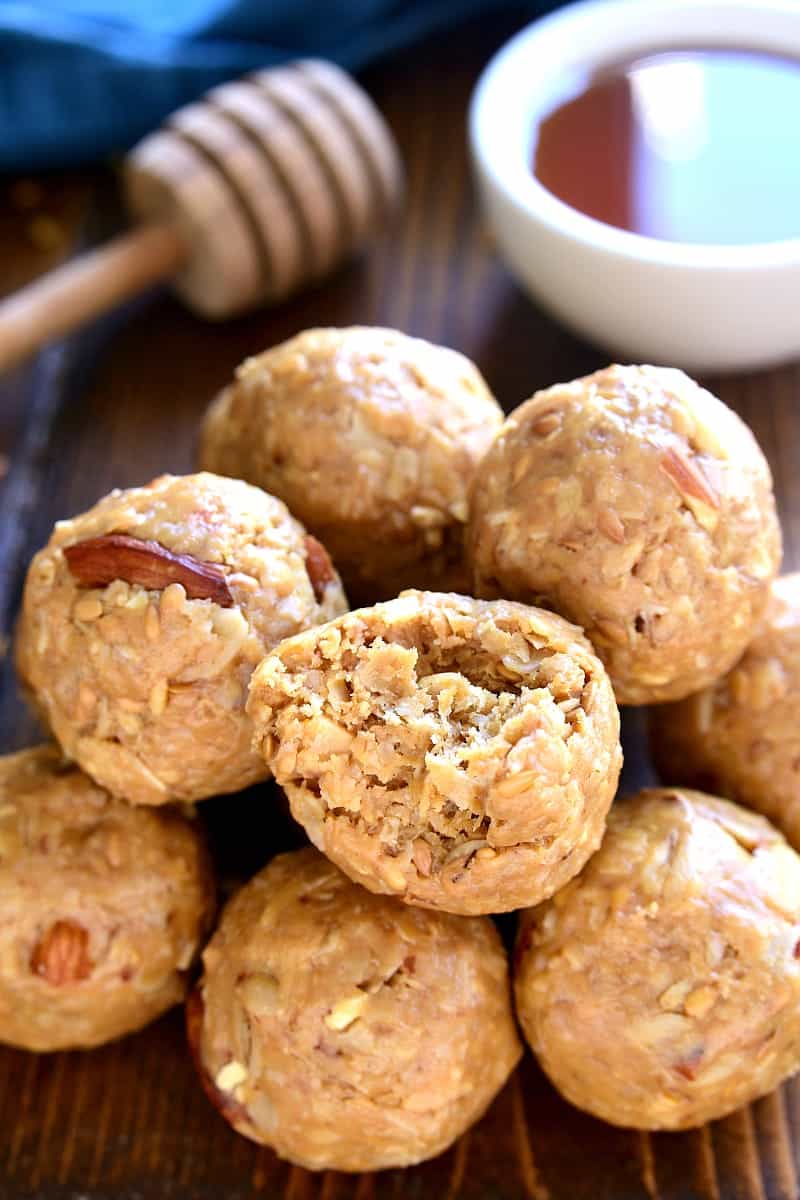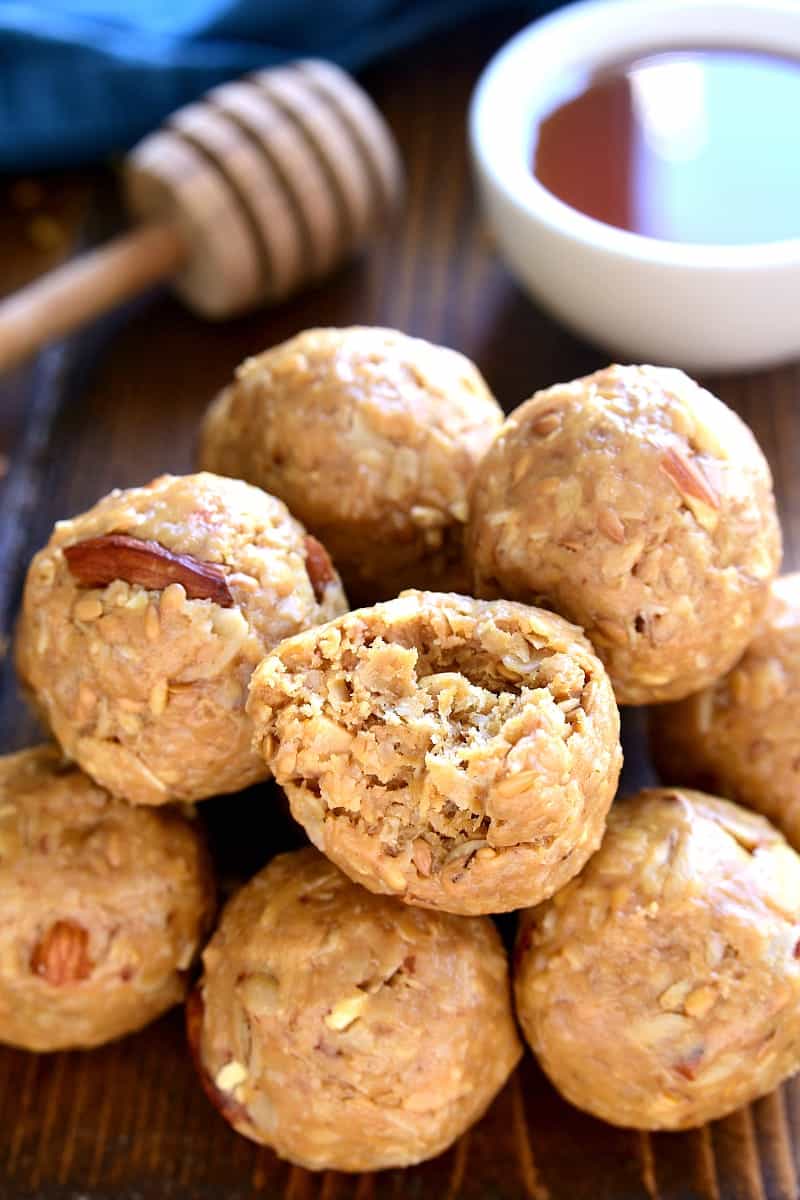 Sigh. I would love to be one of those people who bursts into high gear when life gets crazy. And I'm banking on the hope that, at some point, I will. But until then? I need all the help I can get. Preferably in the form of these Honey Almond Energy Bites. Because ohmygosh these things are SO GOOD! They're the perfect combo of salty and sweet, with just the right amount of crunch. Similar to my Trail Mix Energy Bites, but perfect for anyone who's not crazy about chocolate. And best of all, they couldn't be easier to make.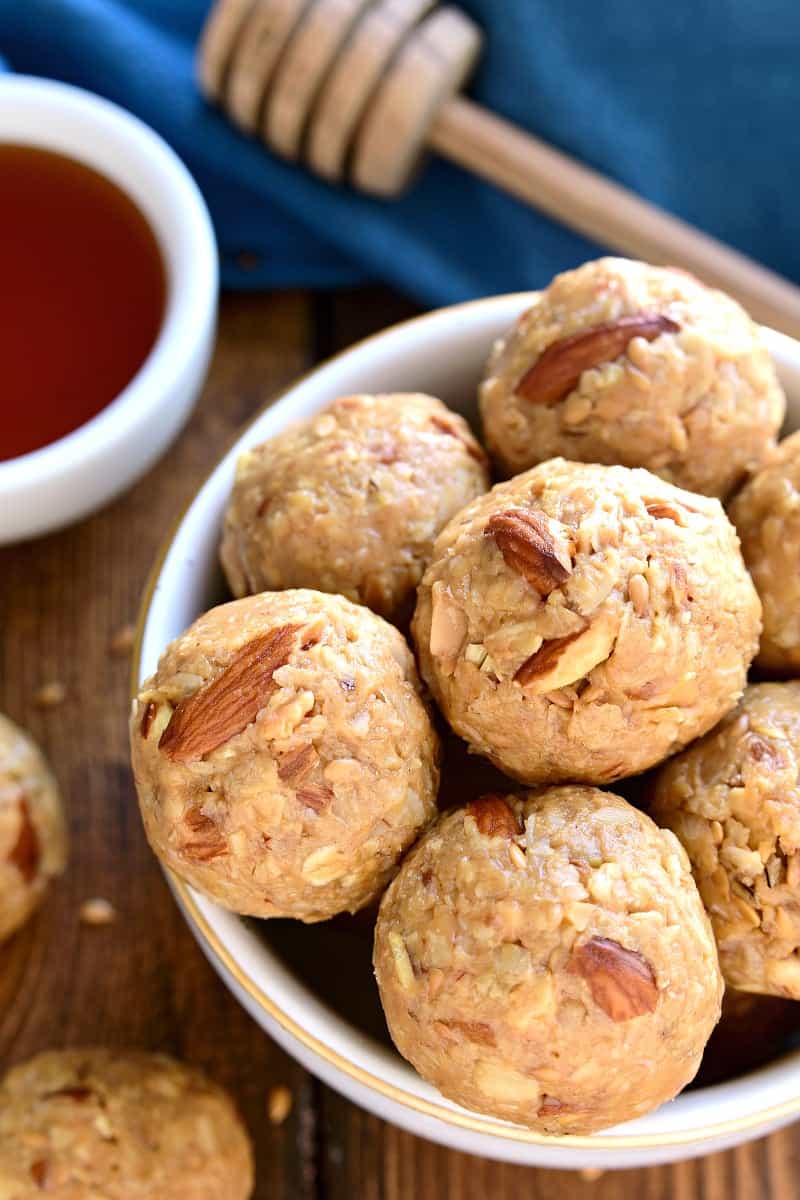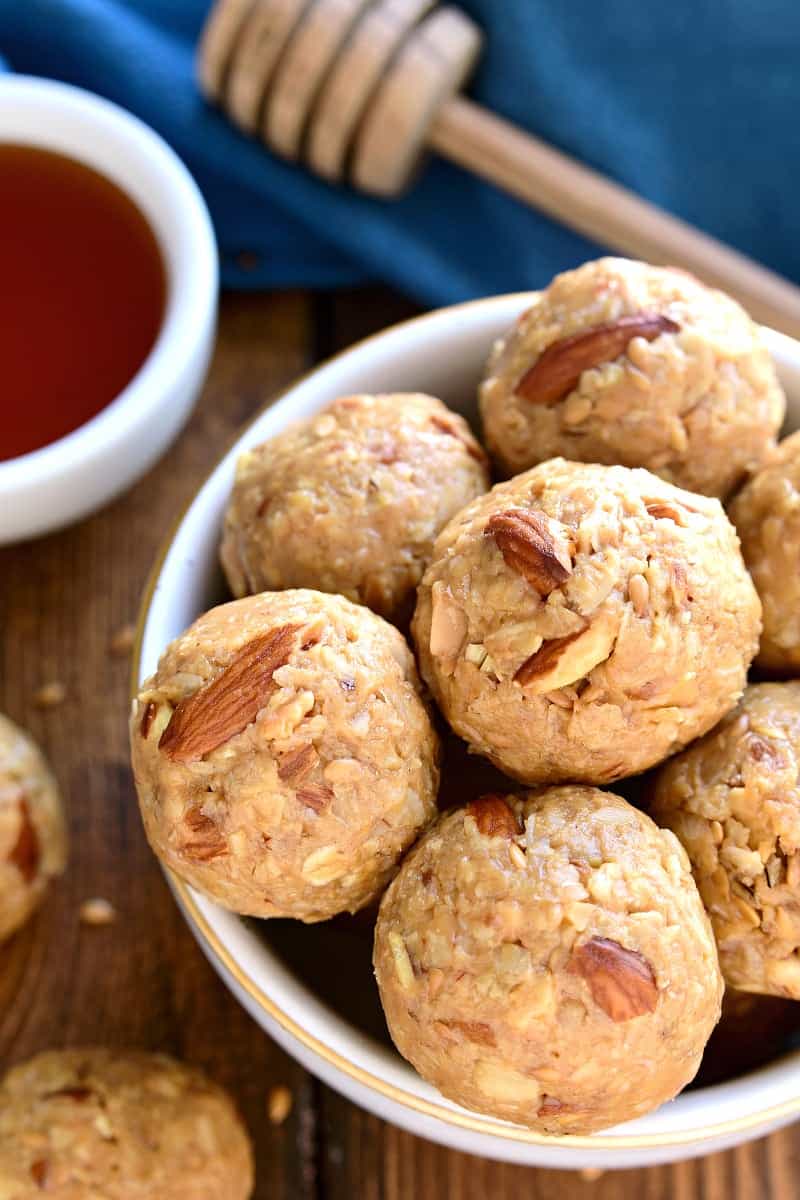 Honey Almond Energy Bites
All you need is 5 ingredients, 10 minutes, and a love of honey. And almonds. And peanut butter. And, by the way, if you love all those things you might want to consider trying my Roasted Almonds, too. Regardless, I've been popping these Honey Almond Energy Bites for days now, and I love them! Every. Single. Time. Not only are they great for energy, but these Honey Almond Energy Bites are the perfect way to satisfy your sweet tooth. Which is particularly helpful when you're feeling stressed….and overwhelmed….and the sweet tooth comes out in full force. AmIRight? Or….maybe that's just me. 🙂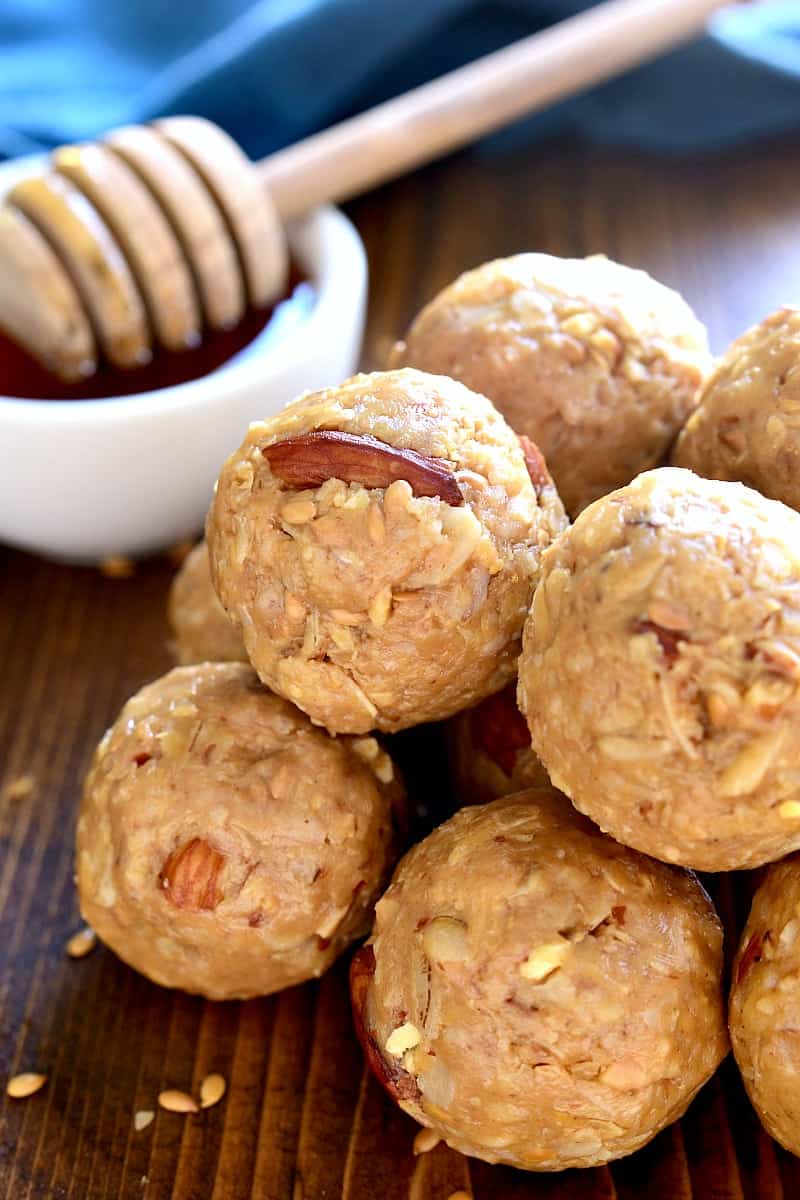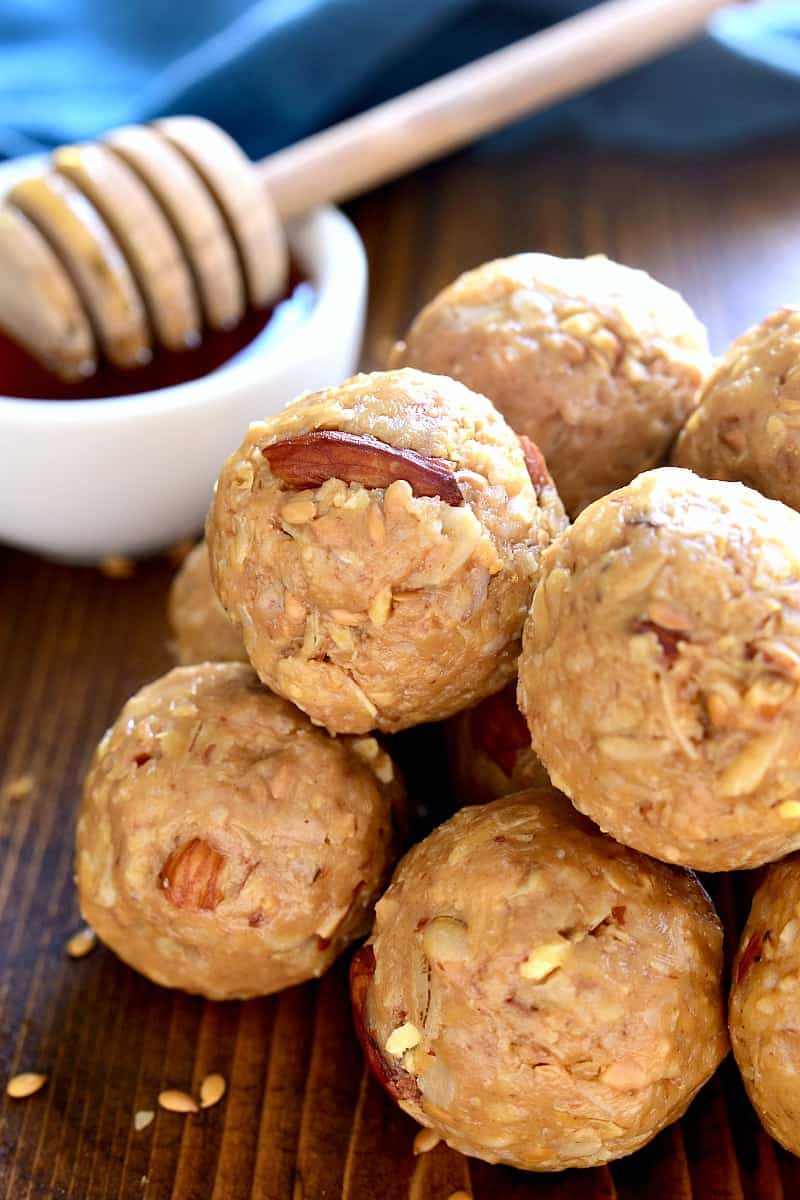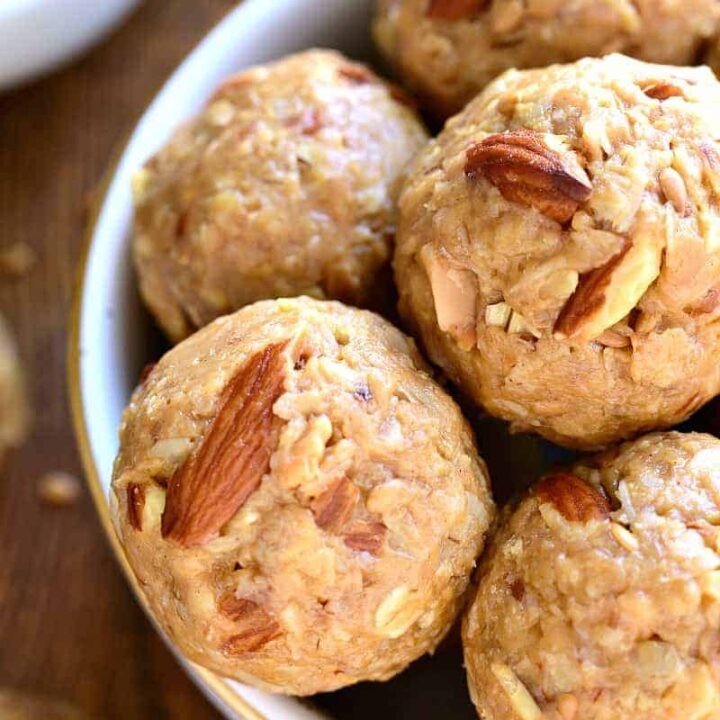 Honey Almond Energy Bites
These Honey Almond Energy Bites are packed with the BEST flavors and perfect for snacking! They're a little bit salty, a little bit sweet, and guaranteed to give you the energy boost you need!
Ingredients
1 1/4 c. oats
1/2 c. peanut butter or almond butter
1/4 c. honey
1/4 c. salted almonds, chopped
1 Tbsp. flax seed
Instructions
Combine all ingredients in a medium mixing bowl.
Roll into balls; refrigerate to set.
Store at room temperature or refrigerated.
Nutrition Information:
Yield:

18
Serving Size:

1 grams
Amount Per Serving:
Calories:

96
Total Fat:

5g
Saturated Fat:

1g
Trans Fat:

0g
Unsaturated Fat:

4g
Cholesterol:

0mg
Sodium:

43mg
Carbohydrates:

10g
Fiber:

1g
Sugar:

5g
Protein:

3g


My friend Mandy at Mandy's Recipe Box has her version of Energy Bites that are awesome too!