Brandy Slush will be your new favorite drink this holiday season! Delicious brandy slush mixed with ginger ale and fresh cranberries….a beautiful, bubbly, and festive holiday beverage!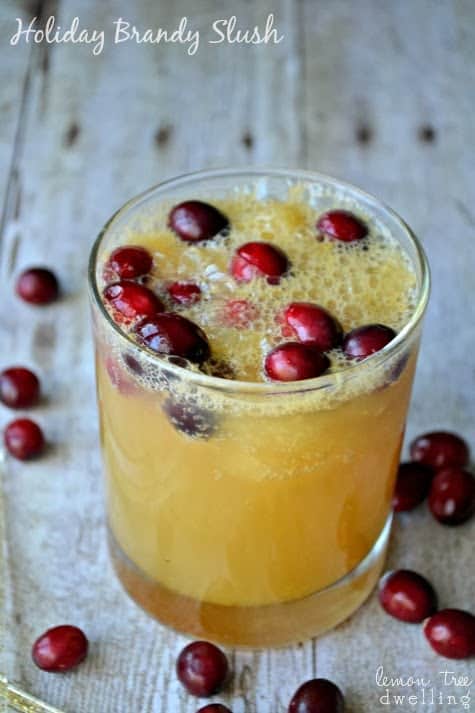 Happy Monday-after-Thanksgiving! Have you recovered yet?? Just as I suspected, our Thanksgiving week was busier than ever! And no, we have not fully recovered. We did get our fall decor taken down and our Christmas decor up (hooray!) and we did clean our fridge out of some of the leftovers from the week. But….somehow, in the midst of the holiday week, Ellia caught a little flu bug and has been down for the count ever since! Poor girl. The good news? She did still have LOTS of fun with her cousins who were here visiting.
]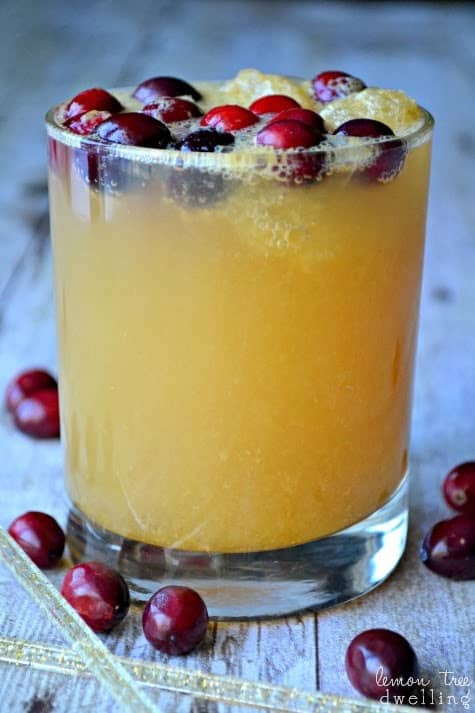 They are the same cousins we spent some time with this past summer, when we went to see them in Michigan. To be fair, they are second cousins….and to be clear, they have only met one another a handful of times in their lives! But none of that has ever seemed to matter! From the first time they met a few years ago, their bond has been strong, and has grown quickly. They had tons of fun together when we visited in August, and had an absolute BLAST when they visited this past week! Swimming, sleepovers, movies, playtime, fun on the hotel elevators…..it couldn't have been better! Unless, of course, Ellia hadn't been sick….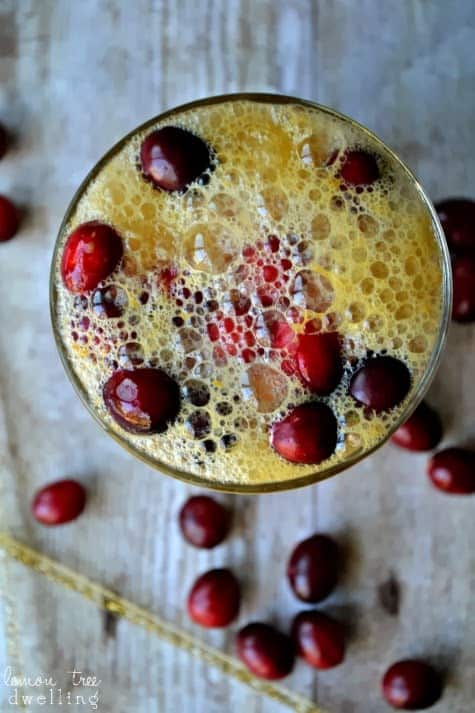 ….and unless I could have had one of these drinks!
Brandy Slush – a holiday favorite
They remind me of our visit to Michigan this past summer, because this is the drink Jorden's aunt made for us when we first got there. They are deliciously sweet and oh so inviting…and with the addition of fresh cranberries, they are perfect for the holidays! Perfect for friends….or family….or whoever decides to pay you a visit. Just be sure you make enough…..you never know just how much fun you might end up having!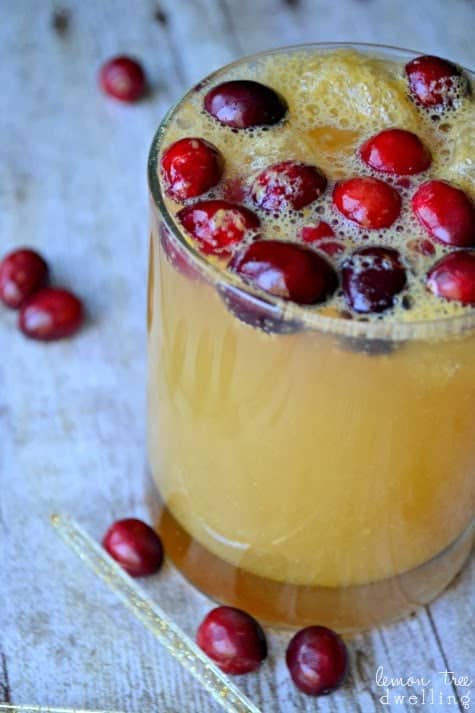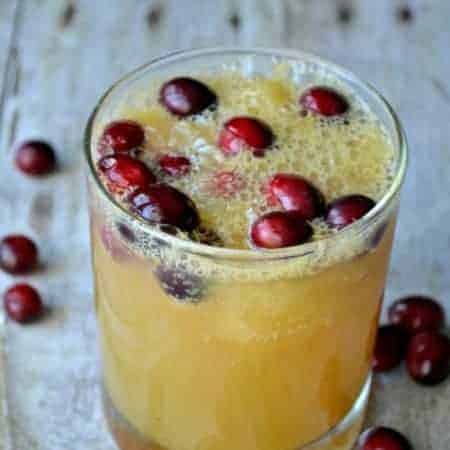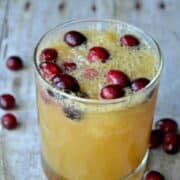 Holiday Brandy Slush
Ingredients
9

c.

water

2

c.

sugar

4

tea bags

12

oz.

frozen orange juice concentrate

12

oz.

frozen lemonade concentrate

1

pint

apricot brandy

ginger ale

fresh cranberries
Instructions
Boil 7 c. water and 2 c. sugar until sugar dissolves. Set aside.

Steep 4 tea bags in 2 c. water. Cool.

Mix sugar water, tea, orange juice concentrate, lemonade concentrate, and apricot brandy.

Freeze 48 hours.

To serve, scoop slush into a glass (2/3 - 3/4 full) and top with ginger ale and fresh cranberries.
For more wonderful drink ideas, try my Holiday Cranberry Mule Cocktail!