It's Thursday! How is your week going?? We have had a crazy one around here….filled with friends and fun and very little time for cooking….the perfect week for an easy dinner like this Grilled Chicken with Pesto Corn Salsa!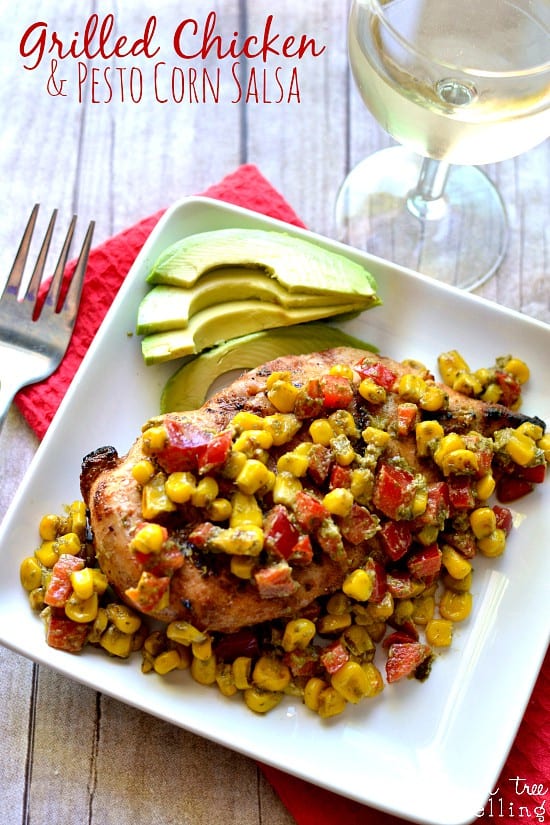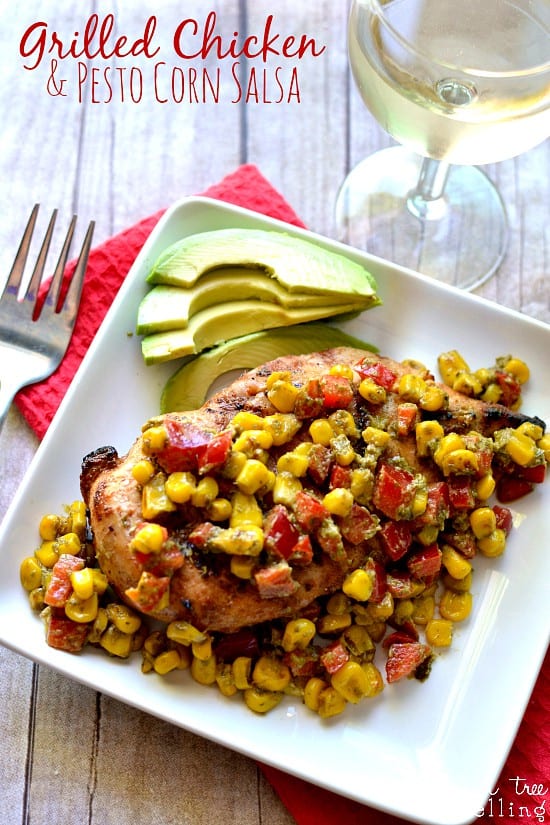 I used to have a lot more weeks like this one….especially in summer, back when our kids were younger and there was no such thing as summer school. Summer used to be a free for all! And I used to love it!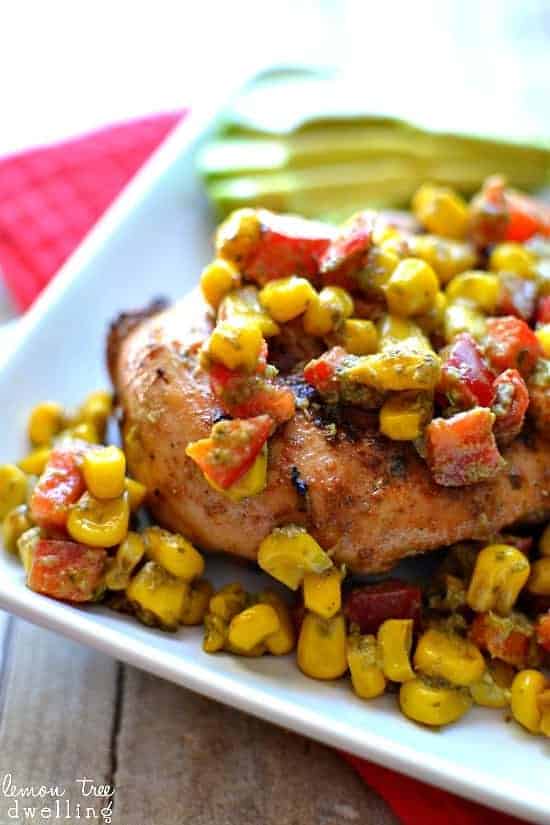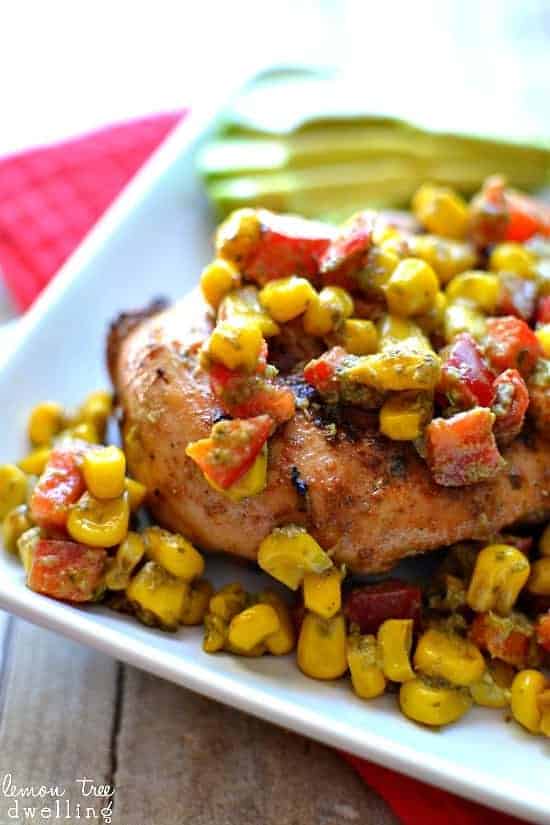 It's interesting how things change over time….how much we are NOT those people anymore…and how spending time with old friends reminded me of the way I used to be. This week has been about something other than schedules and responsibilities and strict bedtimes. It has been about more than cooking and cleaning and responding to emails. It has been about friends, and fun, and flexibility….about enjoying the craziness that is summer!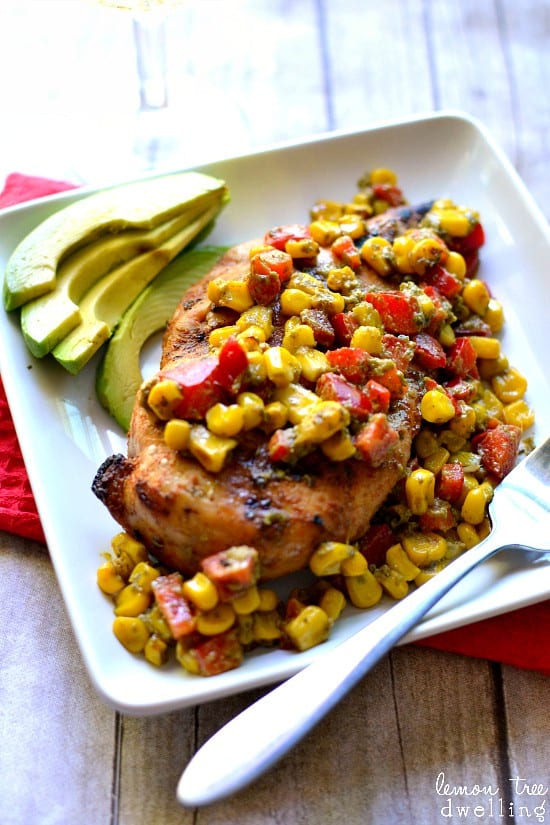 To be honest, I could probably use a lot more weeks like the one I've been having. Weeks where simplicity rules….where the most time we spend in the kitchen is enough to make simple dinners like this. What I love about this meal is that it's light, healthy, jam packed with flavor, and incredibly easy to put together. You can use either fresh or canned corn and jarred pesto to make it extra simple….so you have more time to actually enjoy summer. In all its craziness.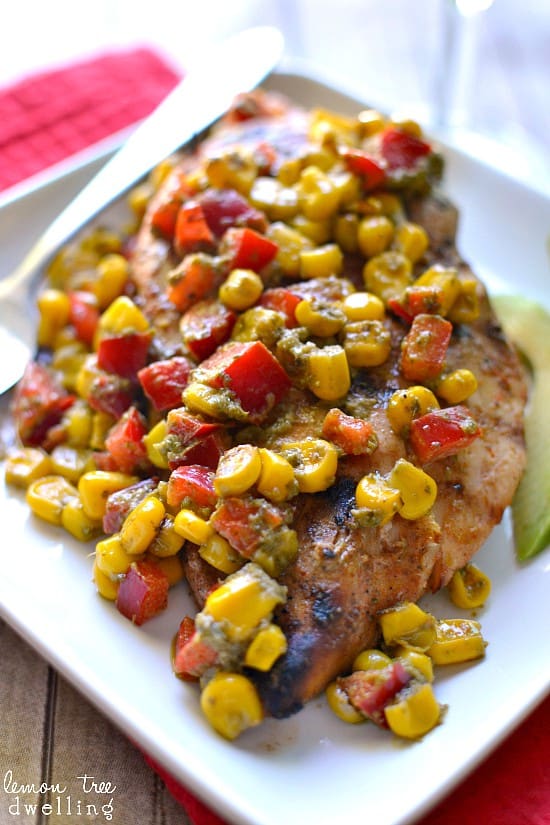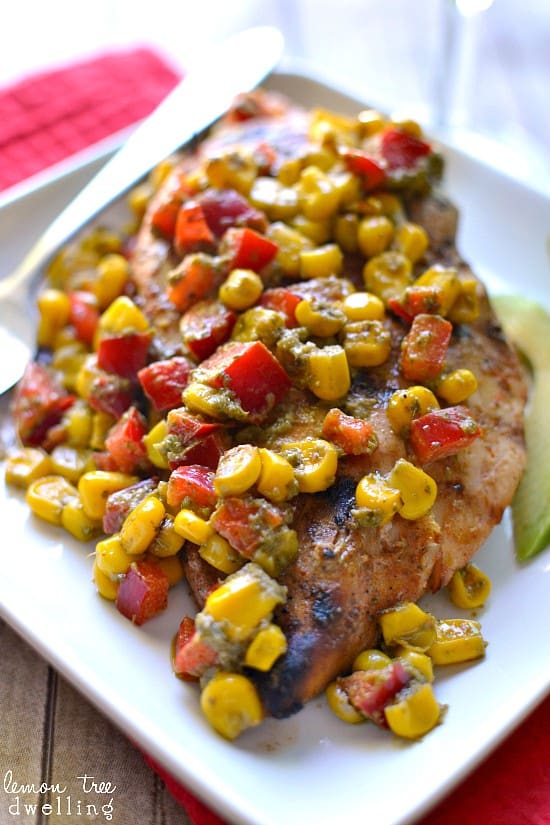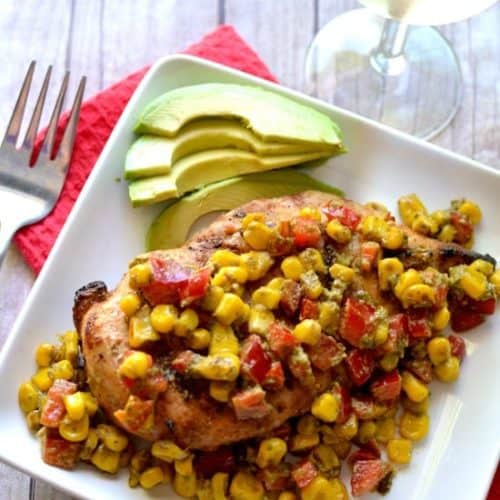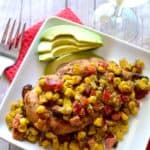 Grilled Chicken w/ Pesto Corn Salsa
Ingredients
4

grilled chicken breasts

1

c.

corn kernels

grilled or pan-charred

1/2

c.

chopped red pepper

1/4

c.

prepared pesto

sliced avocado

optional
Instructions
Combine grilled corn, chopped red pepper, and prepared pesto in a small bowl.

Top grilled chicken breasts with corn mixture and serve with sliced avocado.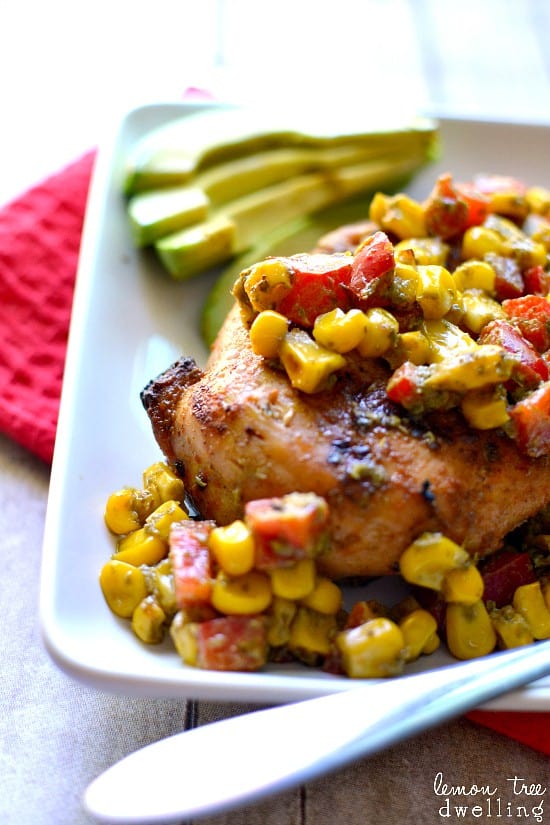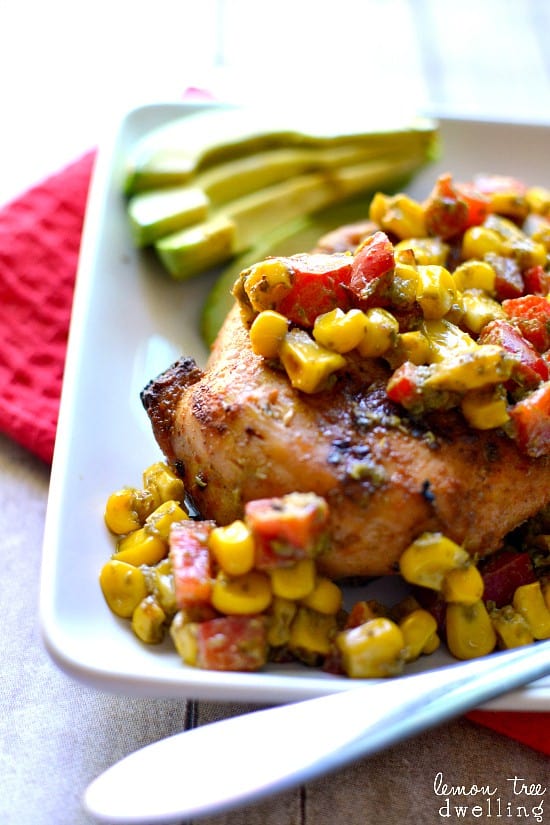 Enjoy!