No-Bake Cookies & Cream Meltaways – an extra-creamy, melt in your mouth way to enjoy cookies & cream!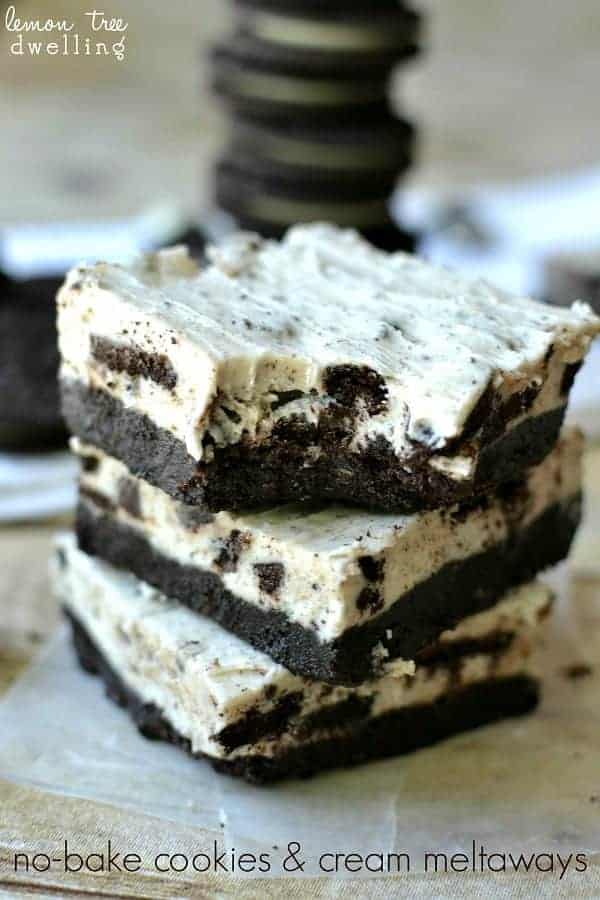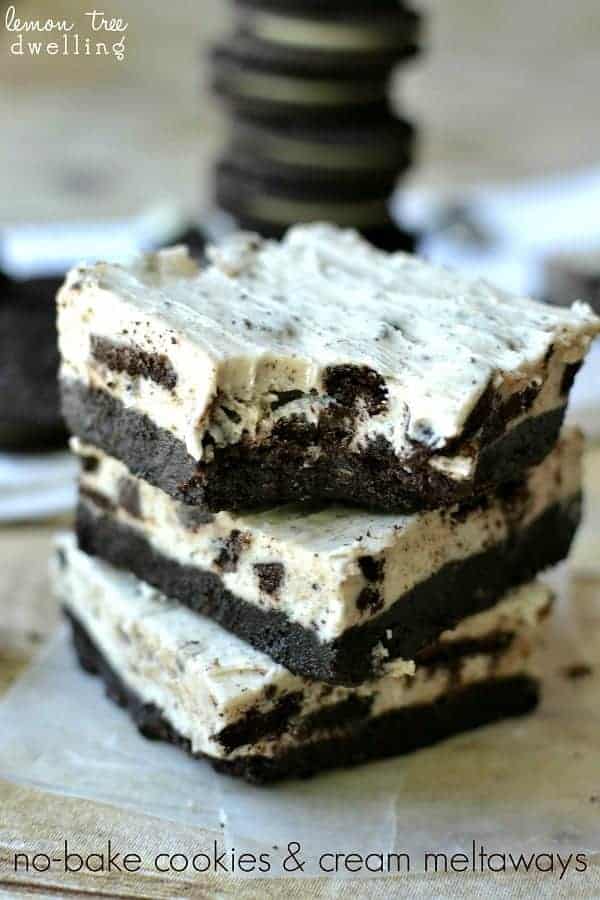 Today is a special day for us! We are celebrating Ellia's 8th birthday!! Don't even get me started on where those 8 years have gone, or how I can't believe I have a daughter going into 3rd grade, or how amazing and unbelievable it is to watch her grow into her 8 year old self, with her own unique personality and abilities and sense of self….. I could go on all day about wondering whether I'm capturing the moment while it's here, but I'll spare you all the sentimentality this morning.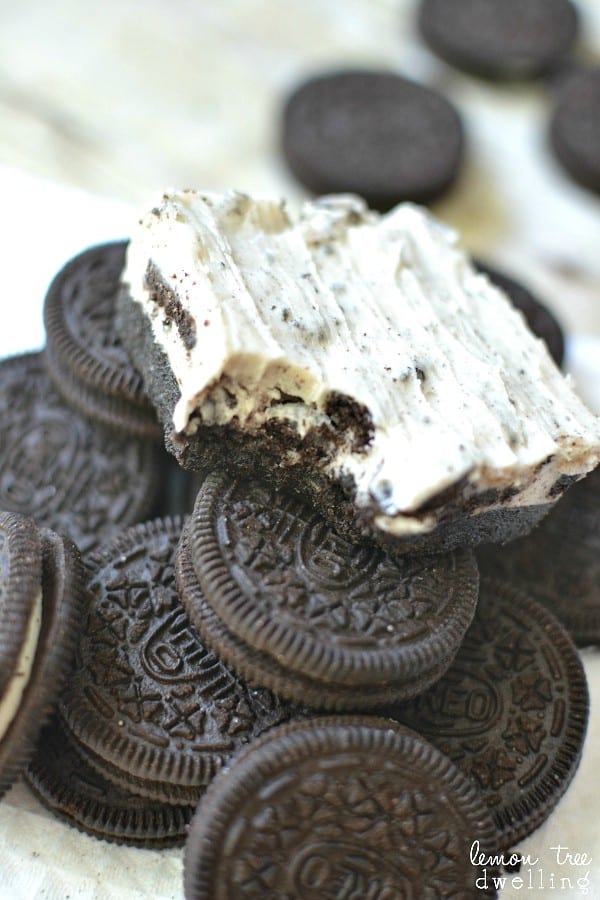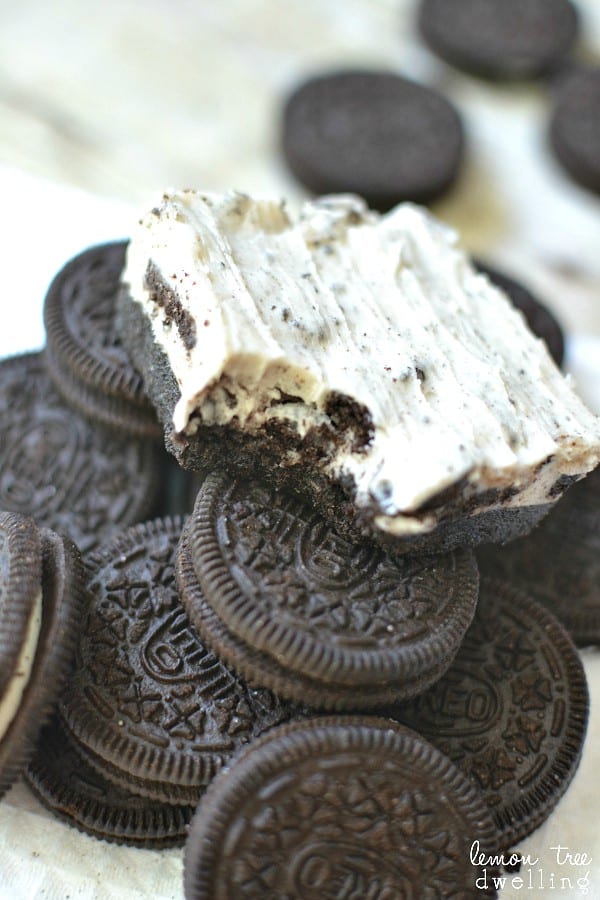 It became especially clear to me just how "old" she's getting when she decided she wanted to have just a few friends over for a spa-themed sleepover party. And when, in the middle of decorating flip flops and doing facials and painting toe nails, I overheard the girls talking about which boys are cute and who has a crush on who…..definitely not a topic I'm ready for! So I decided to just listen from the other room, and hope it wouldn't last long.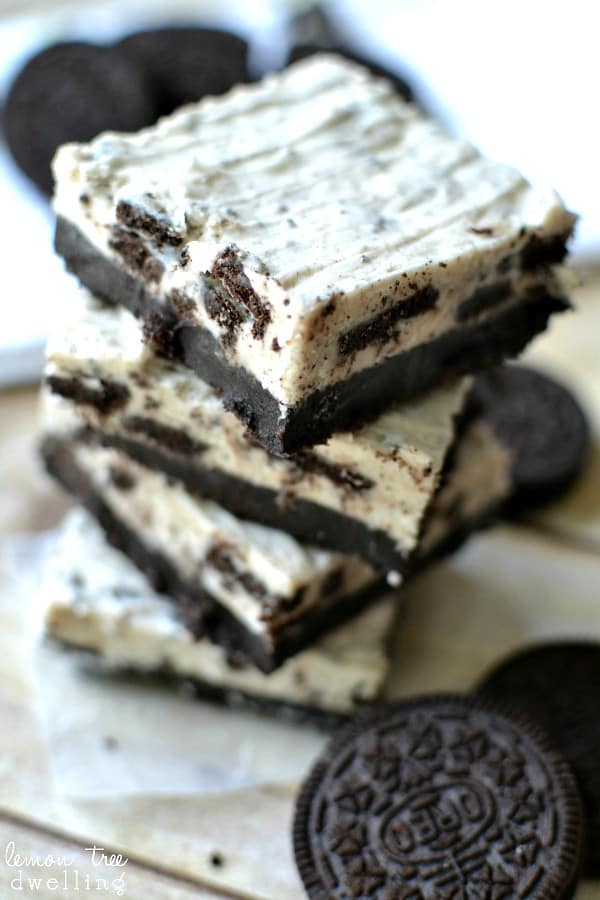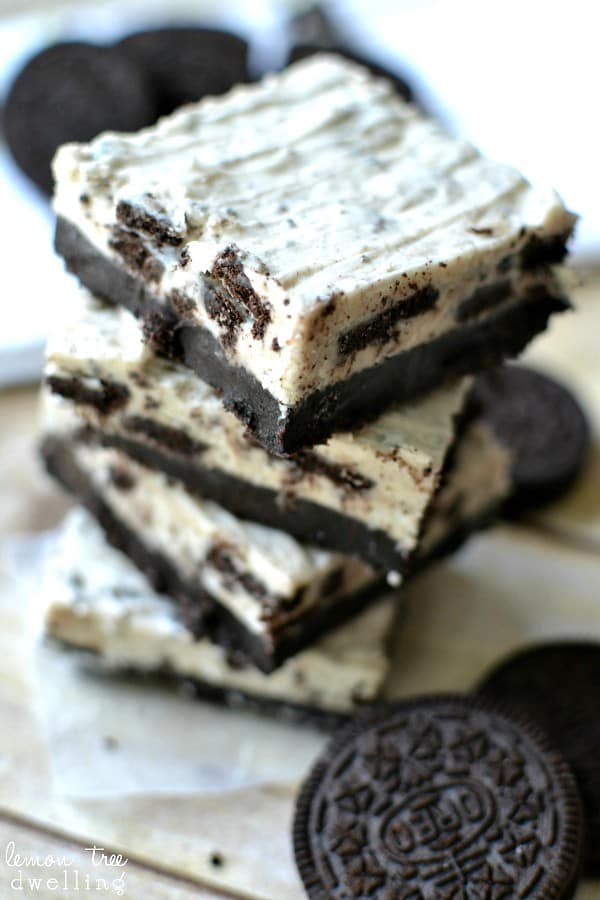 It was all innocent ("He said I look like a princess in my dress") and no, it didn't last long. Before I knew it they were on to other topics, like who's the smartest kid in their grade and which teacher they want next year and what they think of summer school so far. And they were on to other activities, too…..like racing each other across the yard and playing on the swing set and devouring ice cream sundaes.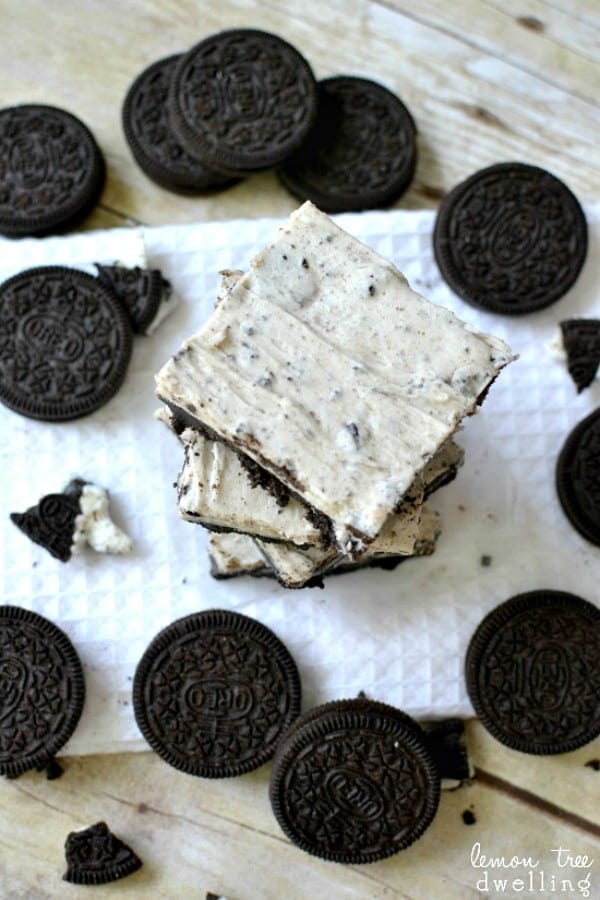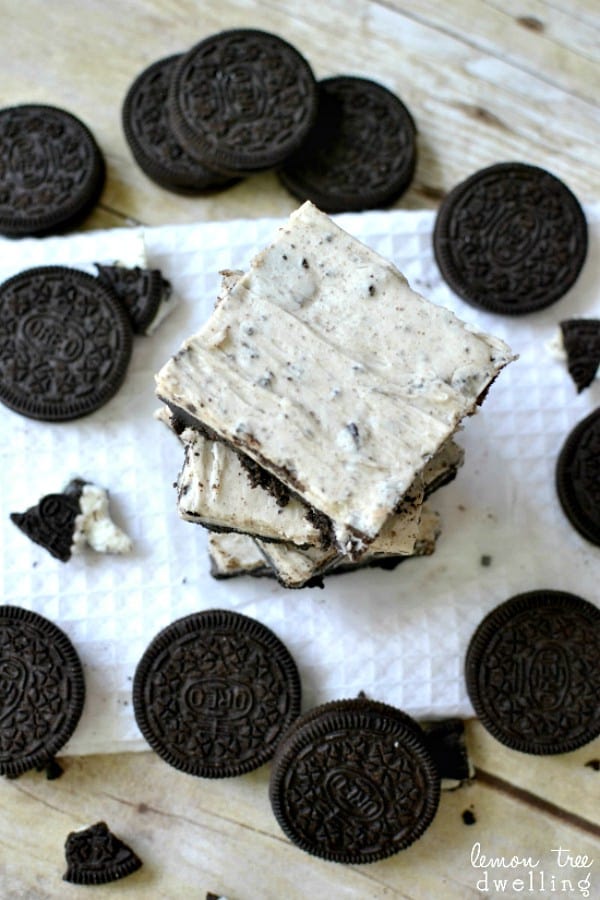 As 8 year olds, they really are in between two worlds. Mostly just kids, but also starting to be interested in more "adult" things….like crushes and sleep overs and spas. And, as much as I'd like to keep Ellia little, the reality is she's growing up! So I'm trying to be okay with it. Maybe someday she and I can actually do the spa stuff together…..and when we're done, we can treat ourselves to something delicious and spa-ish and very adult-like.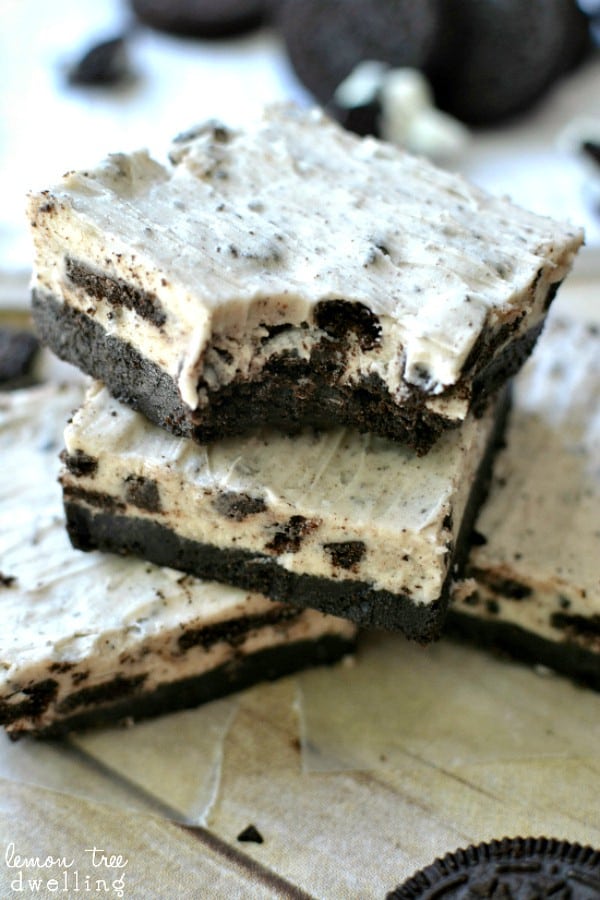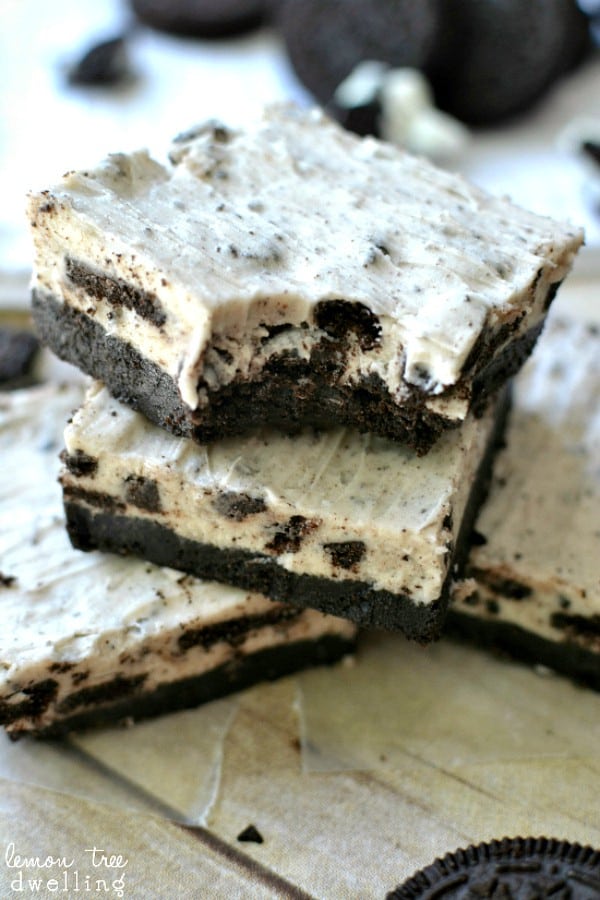 But for now, while she's 8, we'll treat ourselves to these Cookies & Cream Meltaways. They're sweet, creamy, delicious, and simple to make, but they really do feel like a treat. And they leave you with time to race across the yard or play on the swing set or paint your toe nails…..whatever you're feeling in the moment!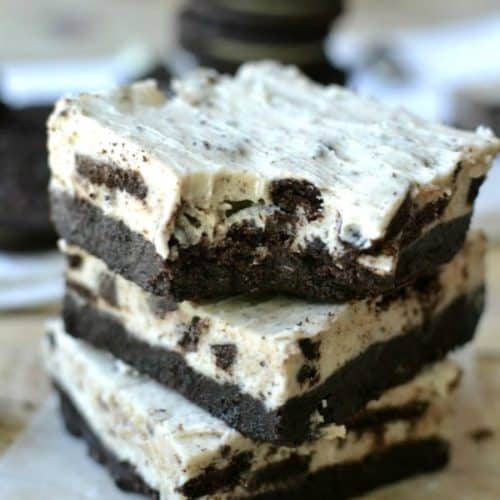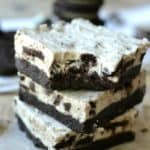 No-Bake Cookies & Cream Meltaways
Ingredients
40

Oreos

1

c.

unsalted butter

divided

3

c.

powdered sugar

2

Tbsp.

milk

1

tsp.

vanilla
Instructions
Finely crush 30 of the Oreos, using a food processor if possible.

Combine Oreo crumbs with 1/2 c. softened butter and press into 9x9 inch pan to form crust.

Chill crust until firm.

In a medium mixing bowl, combine powdered sugar, 1/2 c. softened butter, milk, and vanilla.

Mix in medium-high speed 2-3 minutes.

Crush remaining 10 Oreos, leaving some larger pieces, and stir into powdered sugar mixture.

Spread mixture over top of crust and keep refrigerated until ready to serve.