Tart Granny Smith apples, zesty cilantro, and tangy apple cider vinegar come together in this deliciously crisp and refreshing Green Apple Salsa!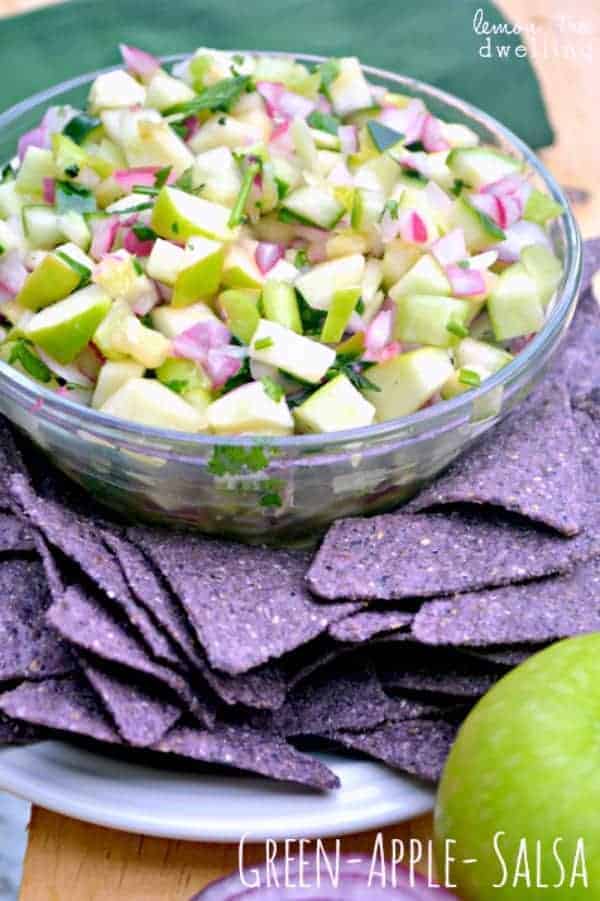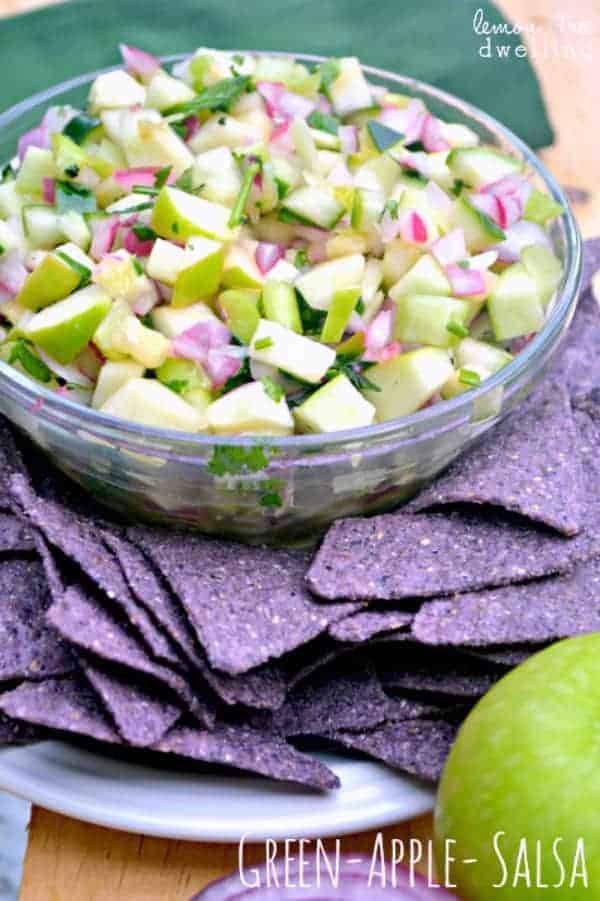 Well….I am happy to report that we made it through the week! The house didn't burn down, the basement didn't flood, and we are all still alive! I realize this doesn't sound like much of a feat….but when your husband is out of town following back-to-back vacations and you are alone with 3 over-tired kids who are completely thrown off their schedules, it sure feels like one!!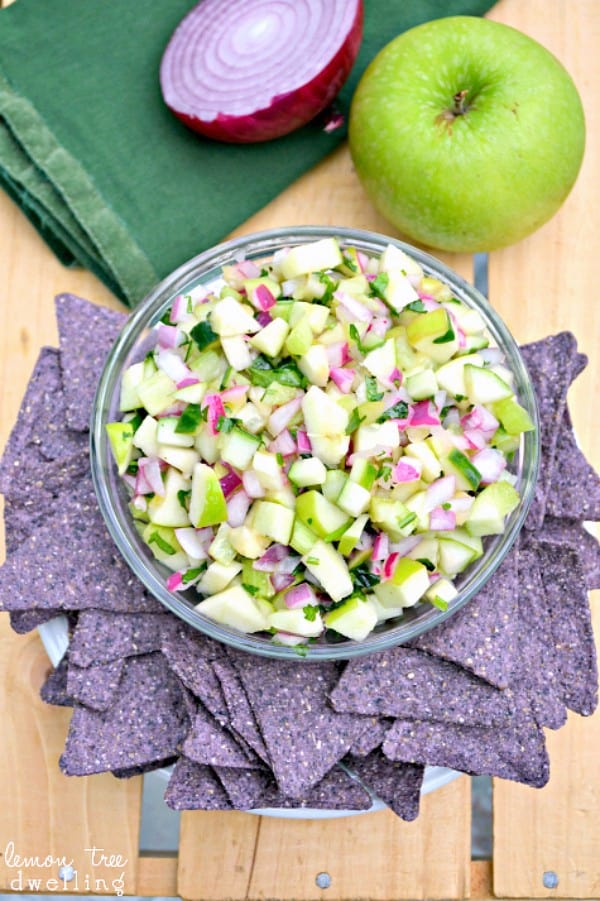 Typically, we take Jorden's weeks away as an opportunity to treat ourselves – to stay up late, hang out with friends, let the house get a little messy, and order ourselves some fun takeout! But this week was different. This week was all business. Laundry, cleaning, healthy eating, early bedtimes, schedule, routine….undoing the damage that was done on vacation!! One of the very first things we did? Head to the grocery store to load up on LOTS of fruits and vegetables! Because it turns out that when your fridge is full of them, you're much more likely to eat them! (Go figure!) Since it's the start of apple season, we definitely went a little nuts buying different kinds and finding fun new ways to use them. So this week we made Harvest Chicken Salad Pitas, Apple & Spice Oatmeal Cream Pies, BBQ Chicken Apple Pizza, and now this Green Apple Salsa!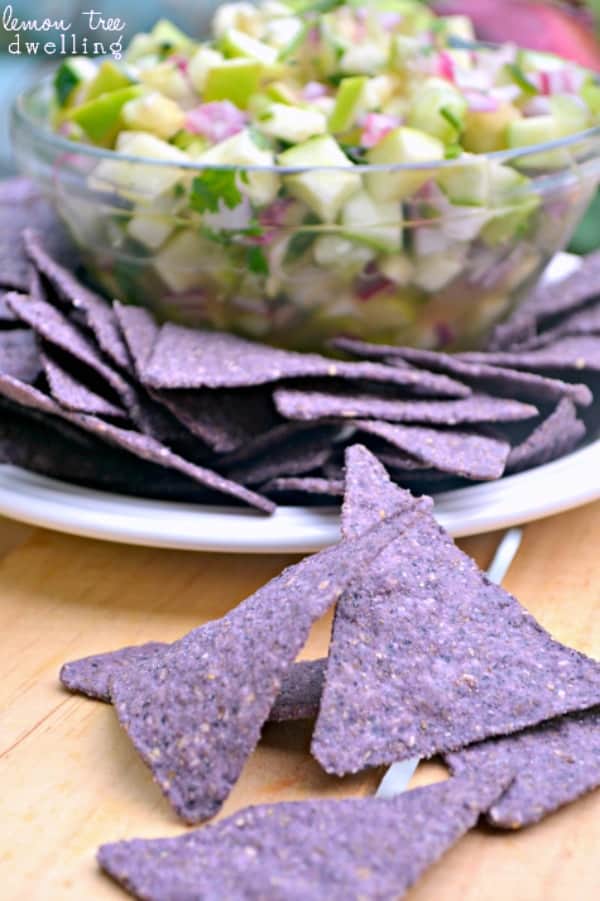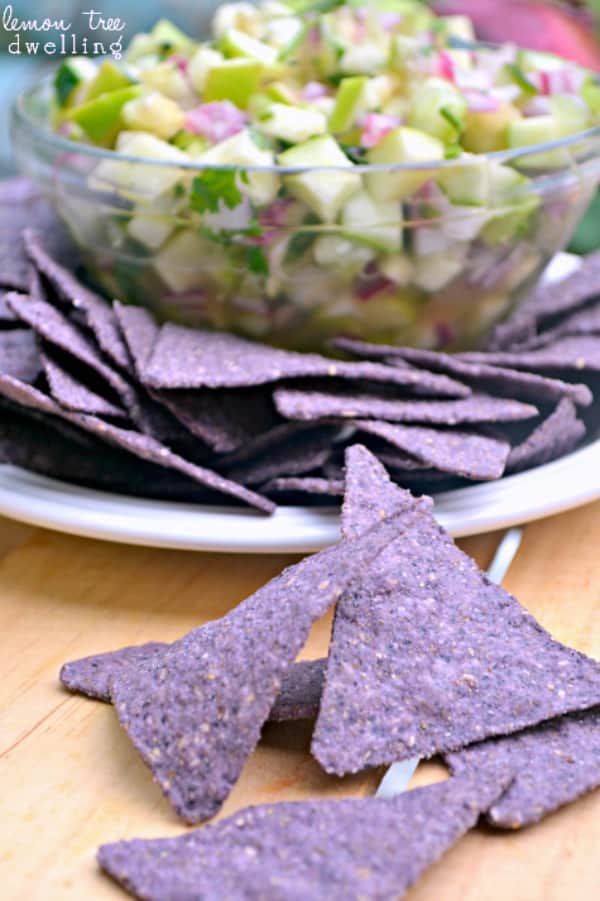 To be honest, I kinda figured that by the end of such an apple-filled week my kids would be sick of them. And I kinda figured that mixing the apples with cucumbers, celery, and onions would be an automatic no. And I really figured that the minute they spotted the dark green cilantro, my kids would go running and screaming out of the room….and that the LAST thing they'd want to do is try it! But I was so wrong!! Not only did they want to try it….they LOVED it! They couldn't get enough of it! They even asked for extra chips so they could have more of it! Needless to say, I could not have been more surprised.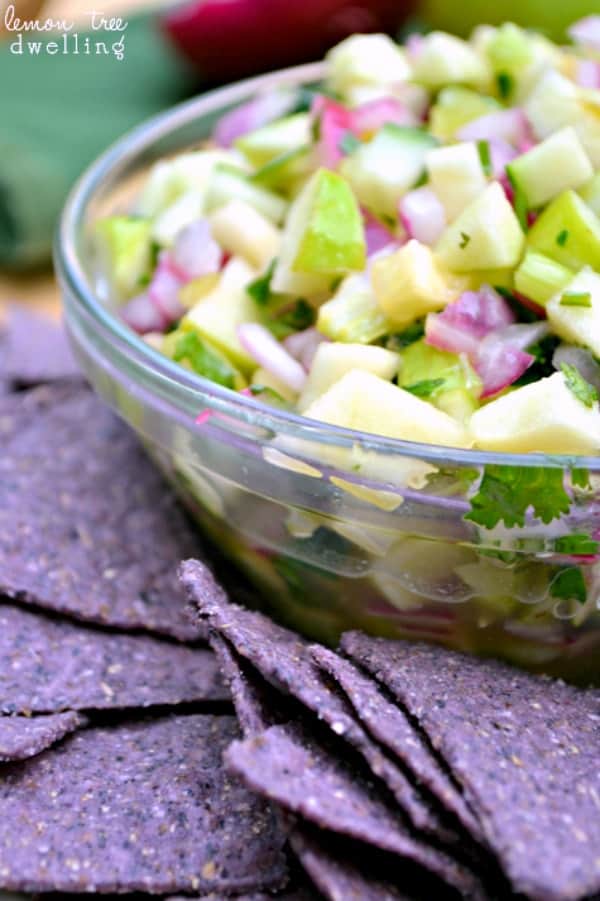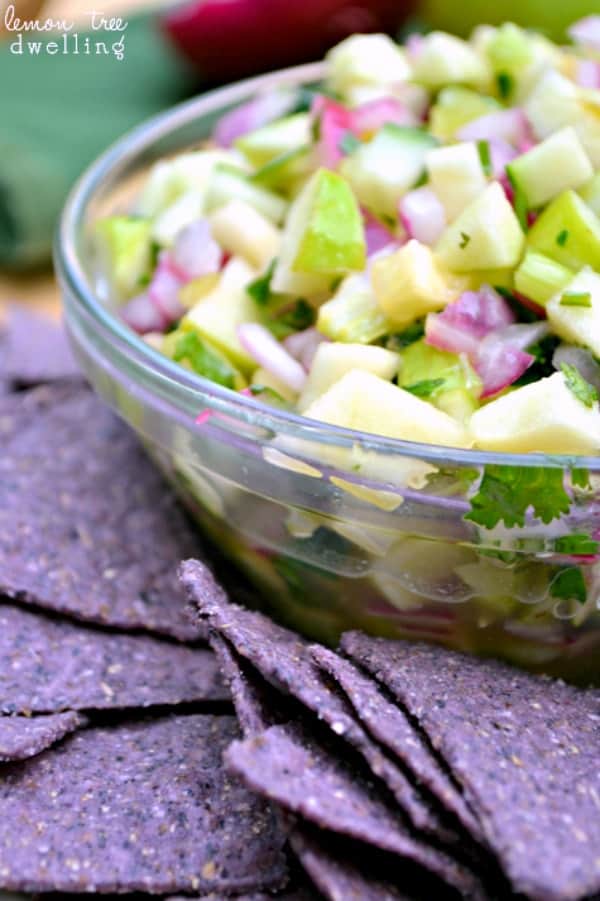 Jorden got home late last night and I would say that, overall, our week without him was pretty painless. We went to the library, had fun with friends, had fun with apples, got a few back to school supplies, and even found time for some organizing!! I guess sometimes things turn out even better than we expect them to…..kinda like this salsa. A BIG success!!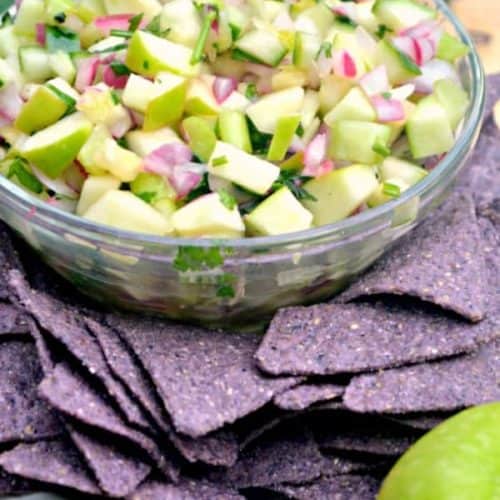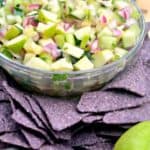 Green Apple Salsa
Ingredients
1 1/3

c.

chopped green apple

1 large apple

2/3

c.

diced celery

2/3

c.

diced cucumbers

2/3

c.

diced red onion

1/4

c.

minced fresh cilantro

1/4

c.

apple cider vinegar

2

Tbsp.

lemon juice

1/4

tsp.

salt
Instructions
Mix all ingredients together in a small bowl; serve with tortilla chips.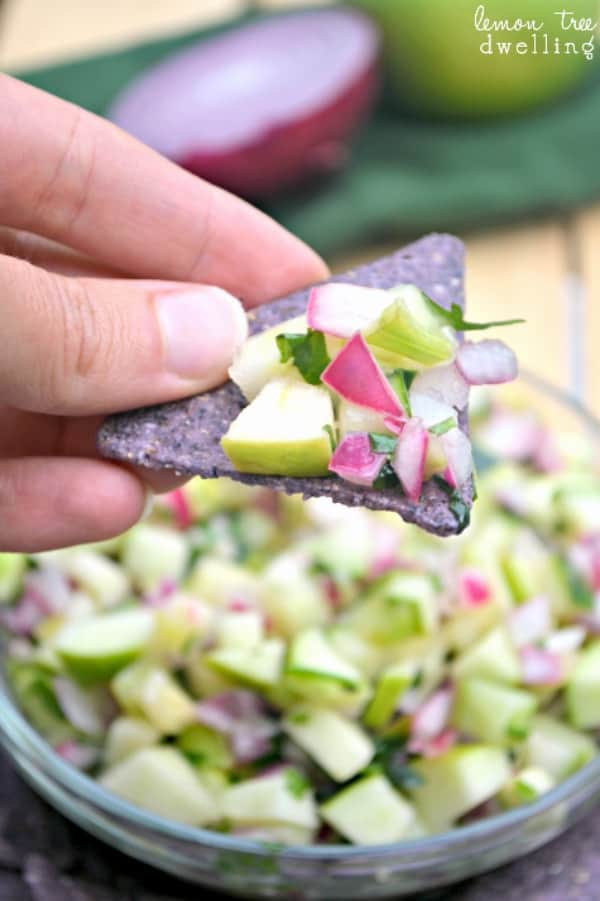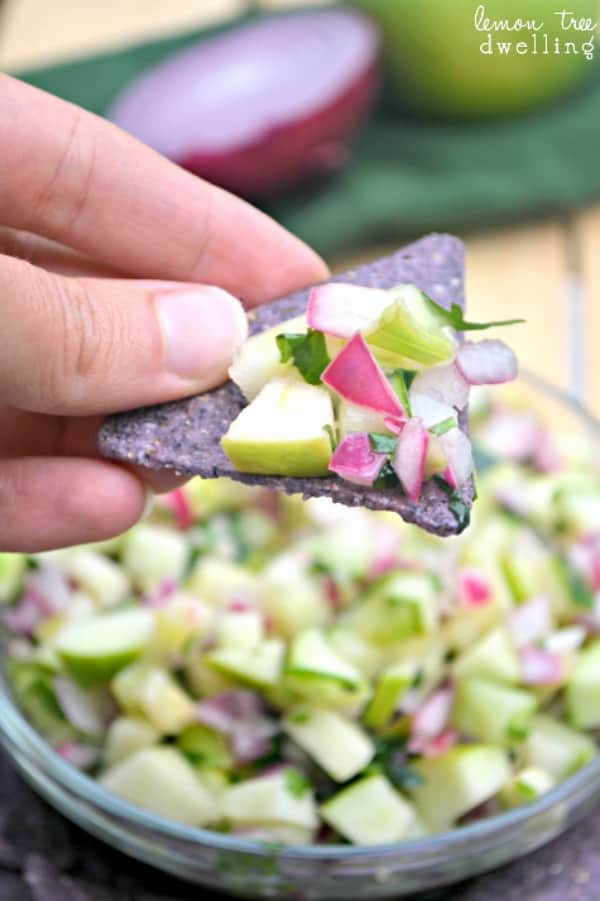 Enjoy!
And be sure to check out these other delicious dips!