German Chocolate Cherry Bars are loaded with Cherry M&Ms and topped with a thick layer of gooey coconut almond goodness. A German Chocolate Cake, with a delicious twist!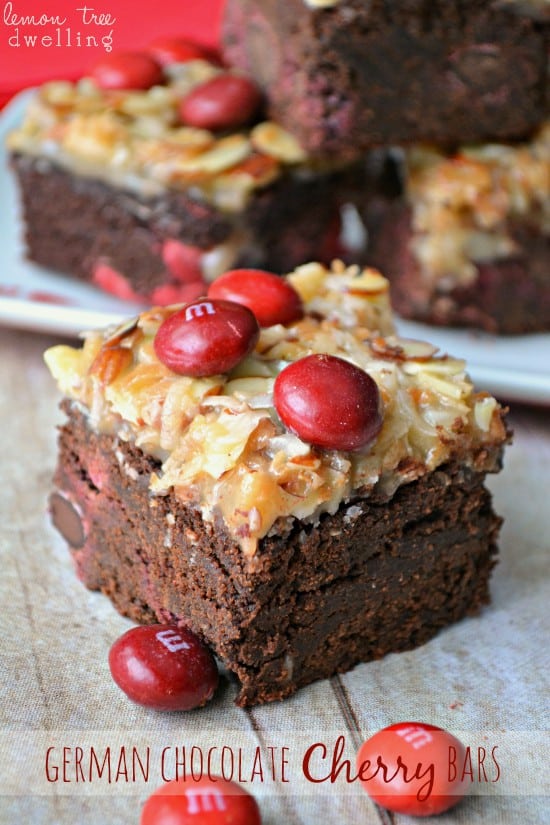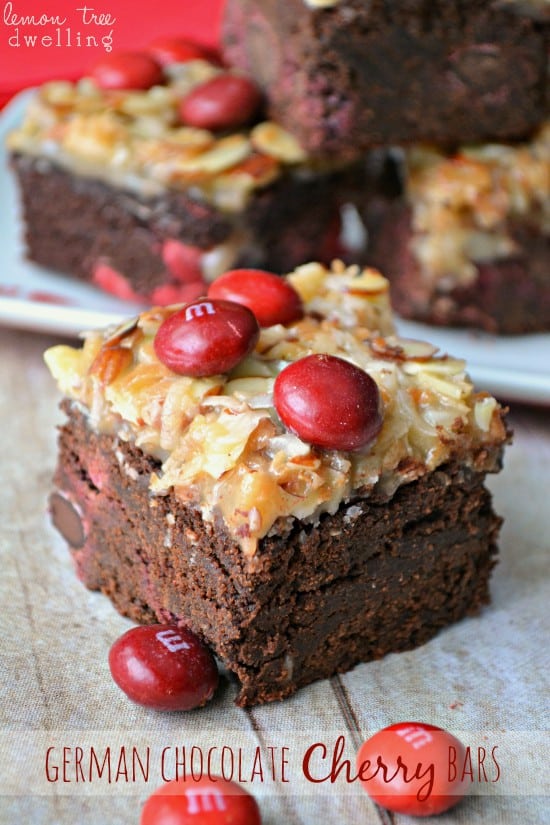 Every now and then (ok…often) I just need something sweet. Yesterday was one of those days. I could have predicted it after staying up into the wee hours of the night figuring out what was wrong with the printer so I could print out Ellia's valentines. I could have also predicted it when the morning started out with Greta rejecting every shirt I chose for "yellow" day and insisting we head down into the basement to search through bins of clothes for THE yellow shirt. And, last but not least, I could have predicted it when Nora's usual morning possessiveness over the kitchen stools was at least double what it has been. Yes, I could have predicted it.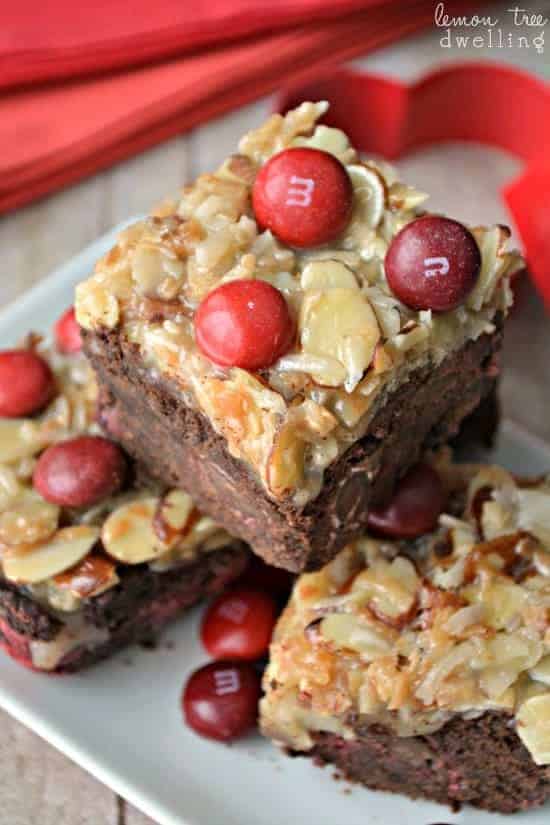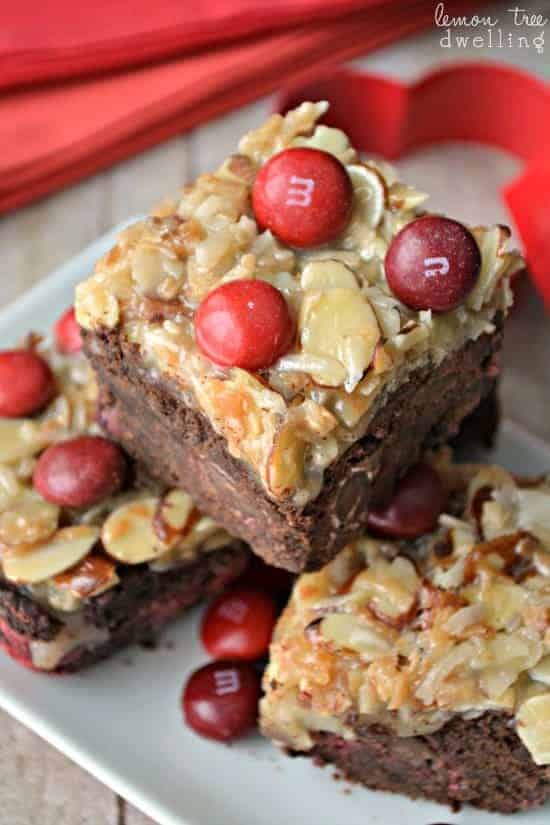 But, to be honest, I didn't give it too much thought. Because my mind was on the photo appointment I had scheduled for Nora at 10:20, and the fact that I wanted to fit in a bath for her and needed to iron her dress and at the last minute decided it would be fun to bring along an outfit change…! I'm happy to report that, after much bribery and numerous trips up and down steps due to forgetfulness, we made it to the appointment on time! And then…..we proceeded to wait. And wait. And wait.
Apparently the online appointment scheduling I had done hadn't shown up on their system. so while they were happy to take Nora's pictures, we would need to wait!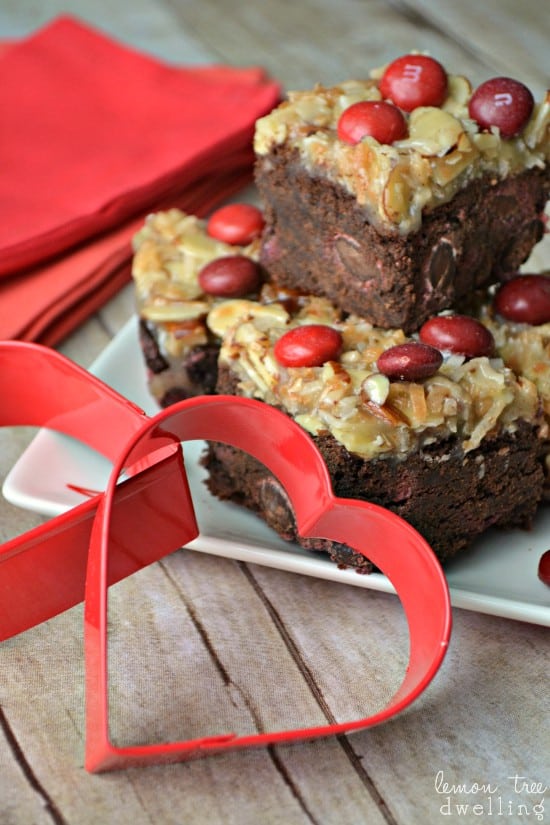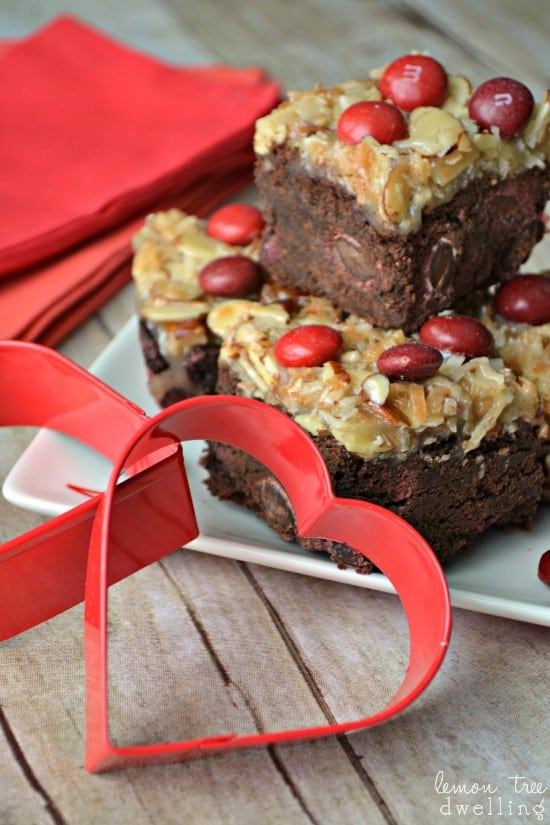 Luckily, Nora's mood there was great! She sang and danced and ate a sucker (bribery) and met some new friends. And the entire time I had visions of an impending meltdown…because everyone knows 2 year olds can't keep it together for long…! Well, the meltdown happened on cue. As soon as we got called back for our session! It took a good 15 minutes to get her to cooperate, but eventually, (thankfully!) she did. A good 2 1/2 hours later, after my marathon viewing session and serious inability to make a decision, I ordered some VERY cute pictures.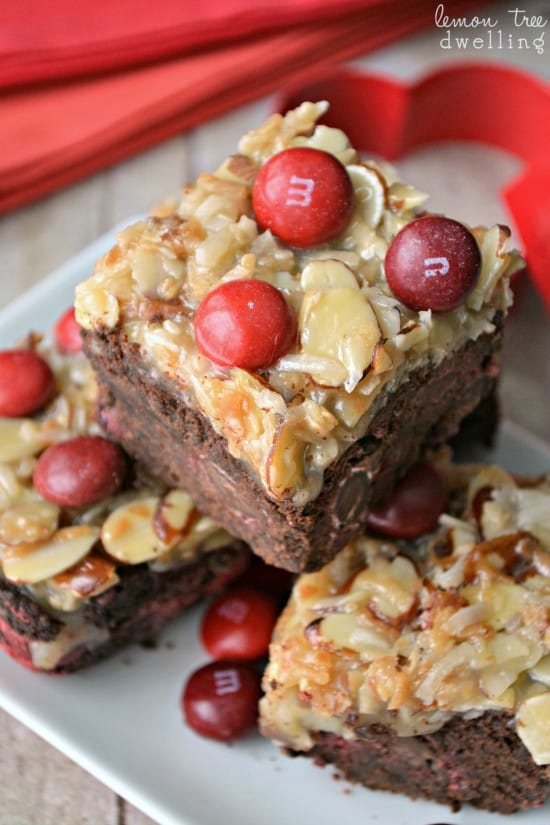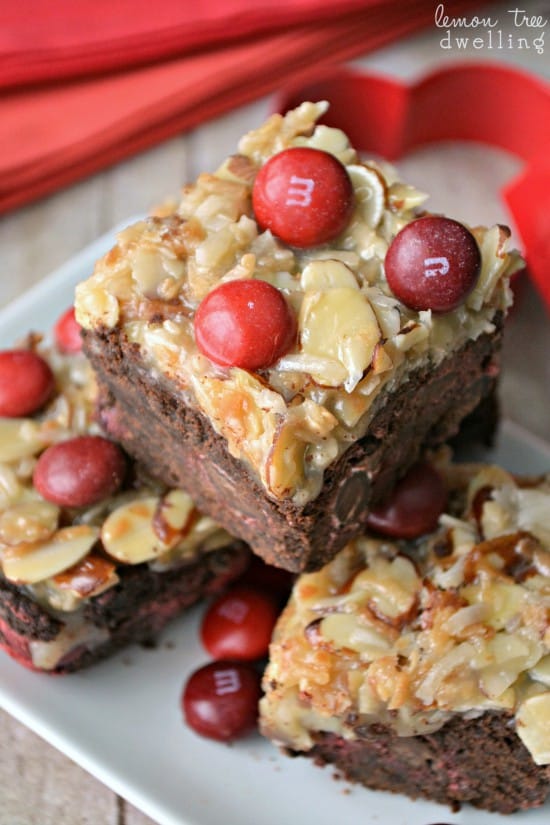 German Chocolate Cherry Bars – A perfect twist
I'll spare you the details of the rest of my day, but let's just say by the end of it, my patience had been exhausted. By Nora's insistence on walking through the mall while eating her ice cream, instead of letting me carry her. By Greta's unwillingness to work on her class valentines without basically being forced. By the fact that Jorden was gone at a work dinner, and there were multiple times throughout the night when multiple kids were in tears. You know what a day like that calls for? Something sweet. Something special. Like these German Chocolate Cherry Bars.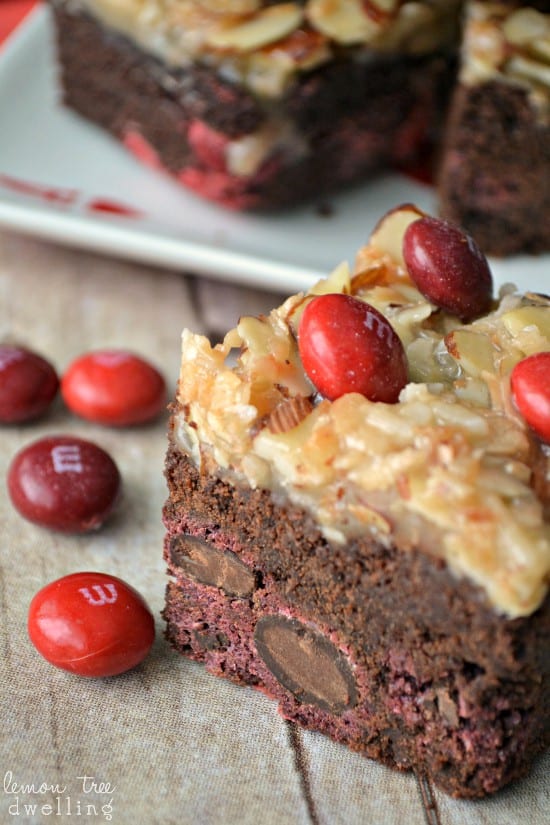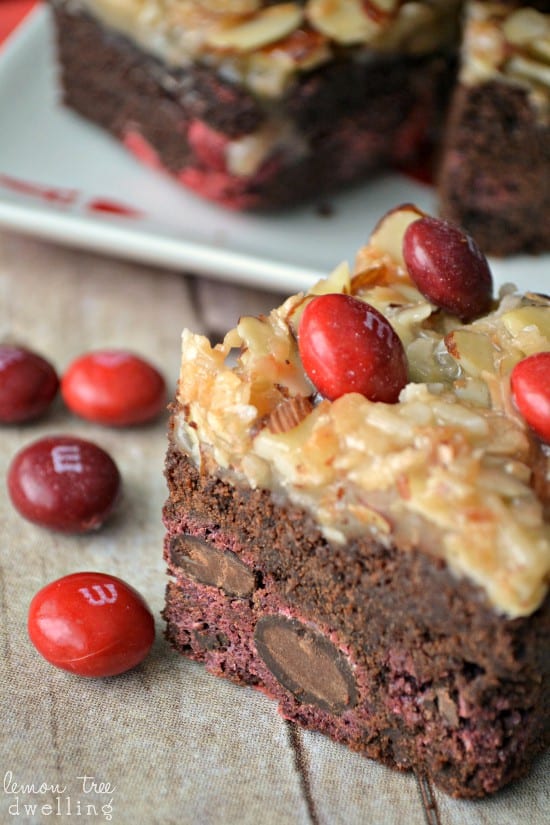 **I originally shared this recipe at The 36th Avenue
German Chocolate Cherry Bars Recipe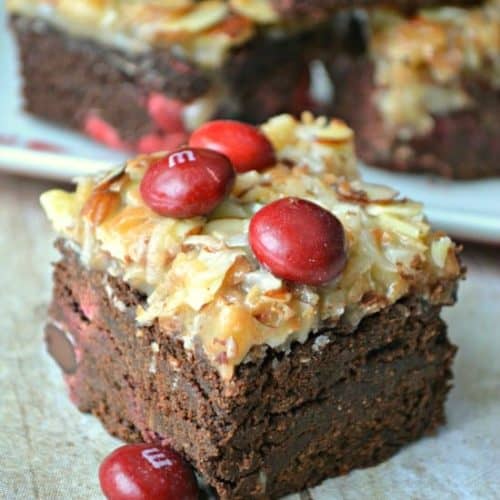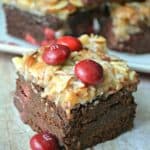 German Chocolate Cherry Bars
Ingredients
Bars
6

1 oz. squares semi-sweet chocolate

1/2

c.

butter

1/4

c.

granulated sugar

2

large eggs

1

Tbsp.

vegetable oil

1

tsp.

almond

1 1/4

c.

all-purpose flour

3

Tbsp.

unsweetened cocoa powder

1

tsp.

baking powder

1/2

tsp.

salt

1 1/2

c.

Cherry M&M's
Coconut Topping
1/2

c.

butter

1/3

c.

light brown sugar

1/3

c.

light corn syrup

1

c.

toasted coconut

3/4

c.

sliced almonds

1

tsp.

almond extract
Instructions
Bars
In small saucepan combine chocolate, butter and sugar over low heat; stir constantly until chocolate is melted.

Remove from heat; cool slightly.

In large bowl beat eggs, oil, and vanilla; stir in chocolate mixture.

In a separate bowl combine flour, cocoa powder, baking powder and salt; add to chocolate mixture and stir in 1 c. M&M's.

Spread batter in greased 8x8 inch pan. Bake at 350 degrees for 35 - 40 minutes.

Cool completely; top with coconut topping and additional M&M's.
Coconut Topping
In large saucepan melt butter over medium heat; add brown sugar and corn syrup and stir until thick and bubbly.

Remove from heat; stir in remaining ingredients.

Spread evenly over cooled bars.

*Recipe adapted from The Great American Cookie Cookbook
For a more traditional brownie, try my Favorite Frosted Brownie!