This Creamy Southwest Dipping Sauce combines mayo, roasted red peppers, honey, and seasonings in a delicious sauce that is perfect for french fries, chicken tenders, crab cakes, or your favorite appetizers!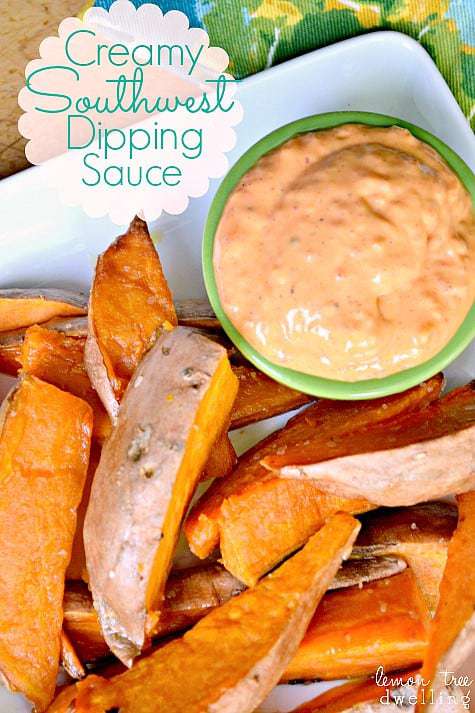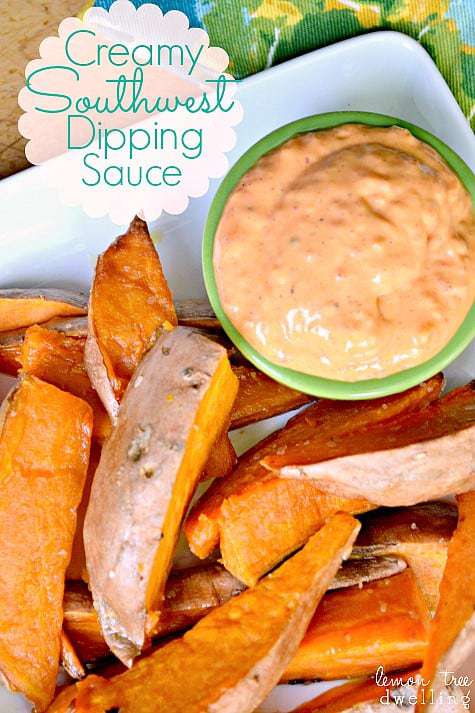 For ten years of my life I was a strict vegetarian. And then I wasn't. Just like that. It was a pretty sudden decision on both ends – first, the decision to stop eating meat and then, the decision to start again. As a vegetarian, I never really missed meat. And as a non-vegetarian, I never really miss NOT eating meat. Although I still can't bring myself to eat pork or beef, I now enjoy chicken and seafood just as much as the next person. Especially when there's sauce involved!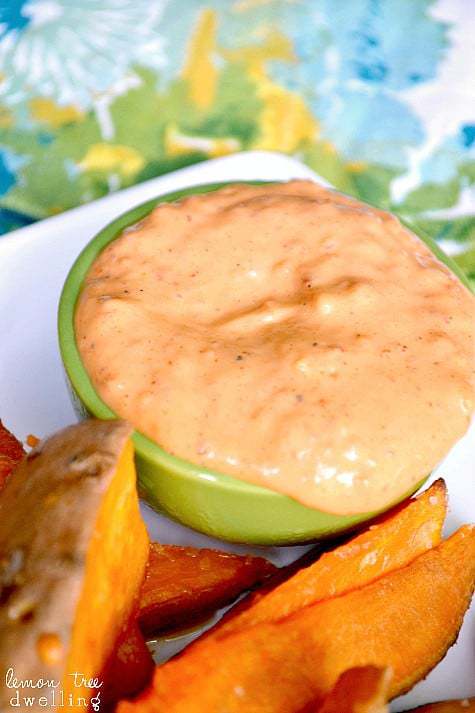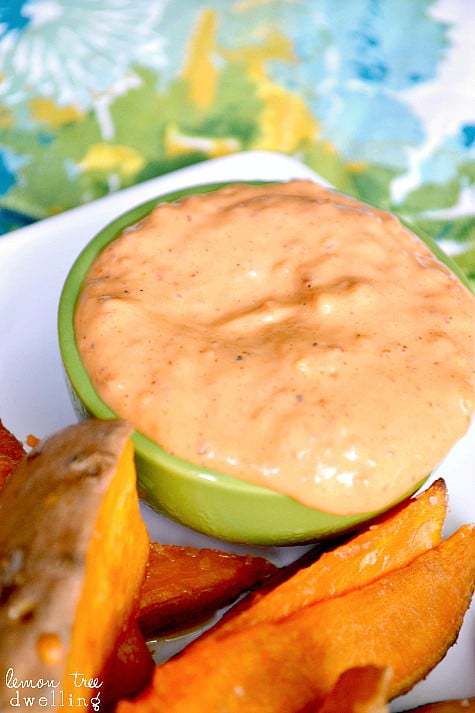 Vegetarian or not, I have ALWAYS been a sauce lover. I love dumping it on things, drizzling it on things, and dipping things into it. And I love all different types of it! Soy sauce, barbecue sauce, ketchup, honey mustard, ranch dressing, flavored mayo……especially flavored mayo……and especially with sweet potato fries! Back in June, just before Father's Day, I posted a bunch of easy flavored mayo recipes. And then my mom went to a restaurant and tried "the best dipping sauce ever" and thought of me. And, because she's so great, she asked her server for the list of ingredients and gave them to me so I could attempt to re-create it!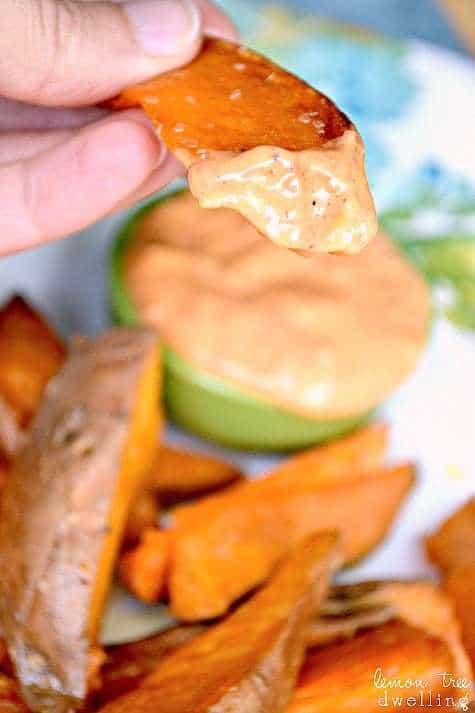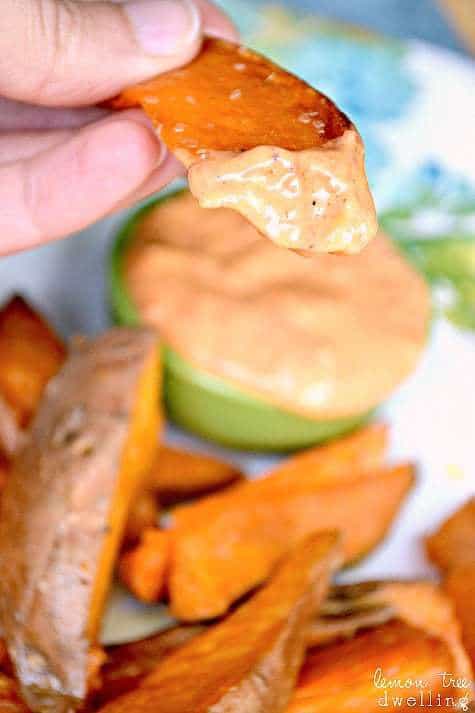 So….without any proportions….I did my best. And this is what I came up with! A creamy, delicious, dip-worthy sauce that is excellent with sweet potato fries (which is all that really matters to me 🙂 It has a mild red pepper flavor, a touch of sweetness, a bit of spice, and an addictive quality that I'm not quite sure I've ever experienced before. Let's put it this way – the night I made it, I sat down with the rest of the sweet potato fries, dunked them all generously, and finished them. All. After I had already eaten dinner. Which is really not like me…..but then again, eating meat was really not like me, either….and I seem to have no problem with that!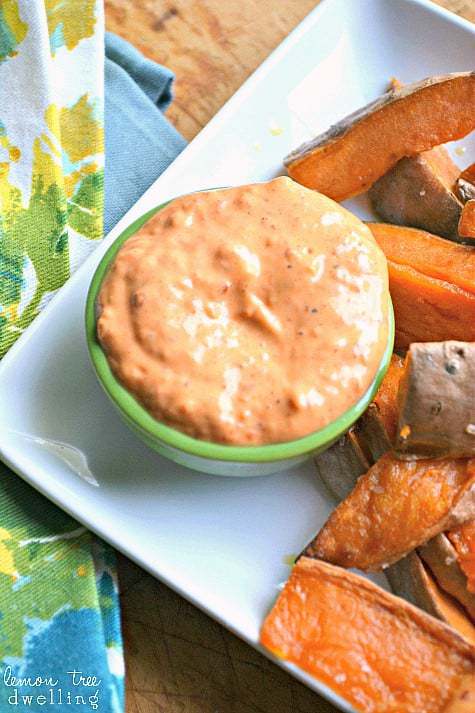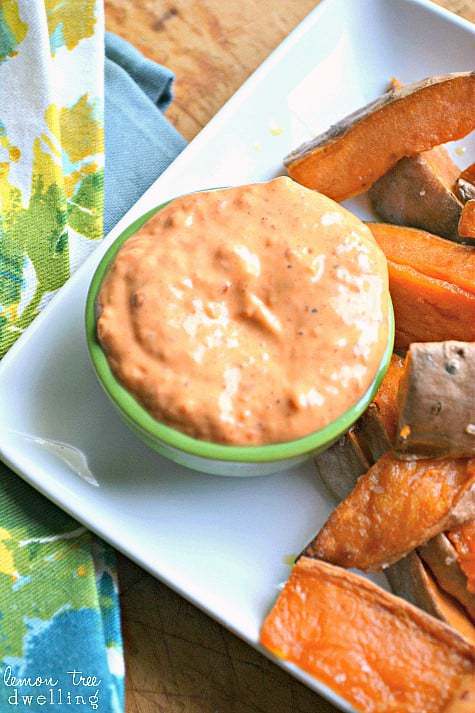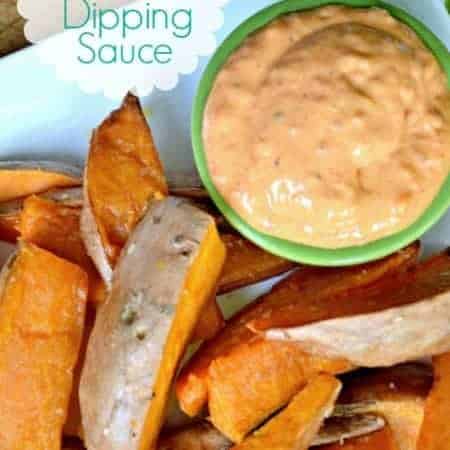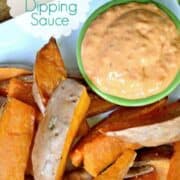 Creamy Southwest Dipping Sauce
Ingredients
Creamy Southwest Dipping Sauce

1

c.

mayonnaise

1/3

c.

roasted red pepper

chopped

4

tsp.

Southwest seasoning

2

tsp.

honey

1

tsp.

minced garlic

1

tsp.

honey mustard
Instructions
Combine all ingredients in small food processor and blend until smooth.

Serve with your favorite snacks or appetizers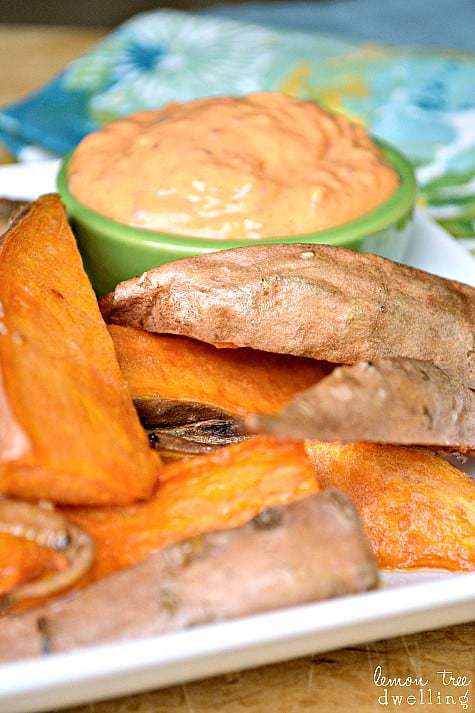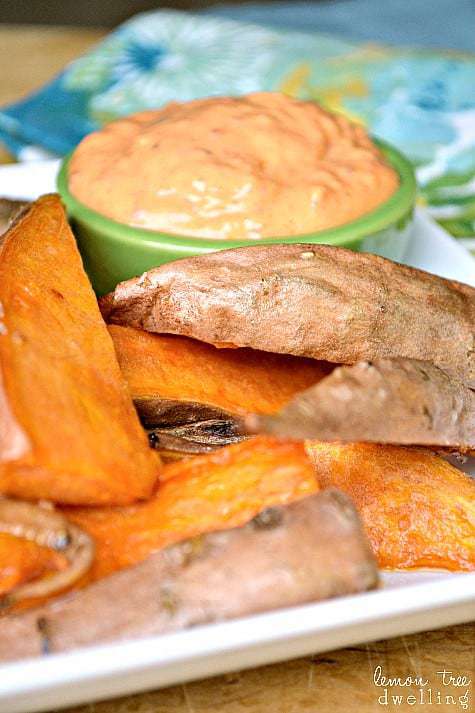 Enjoy!
If you like this recipe, be sure to check out these other delicious dips and sauces!