This Confetti Bean Dip is light, refreshing, and packed with delicious flavor! This 5 minute dip is perfect for game day, taco night, or everyday snacking!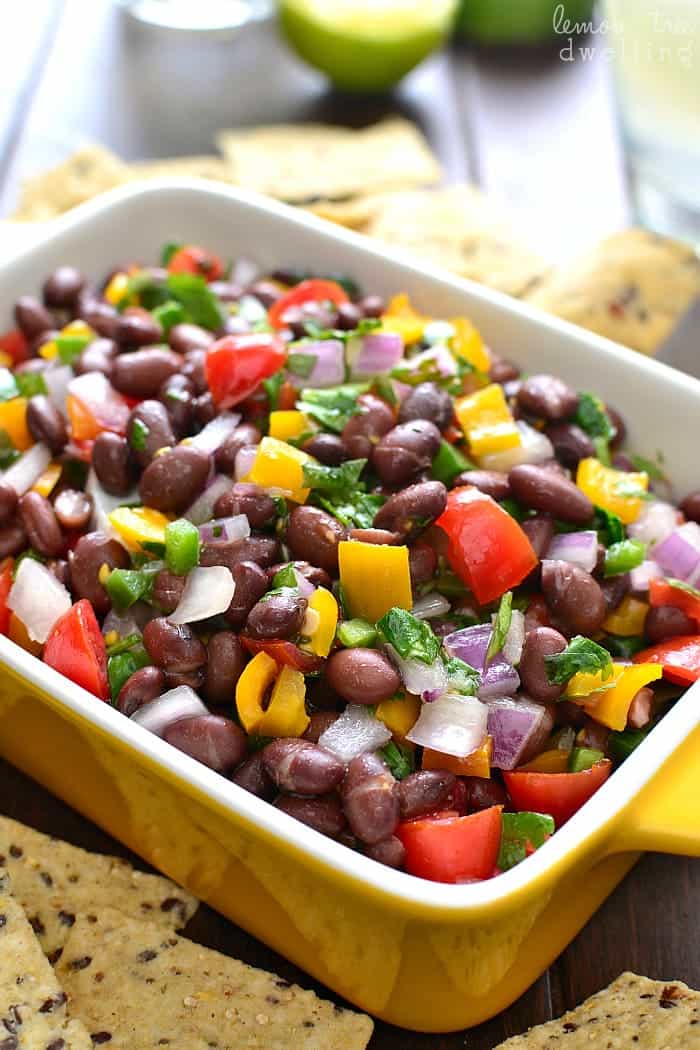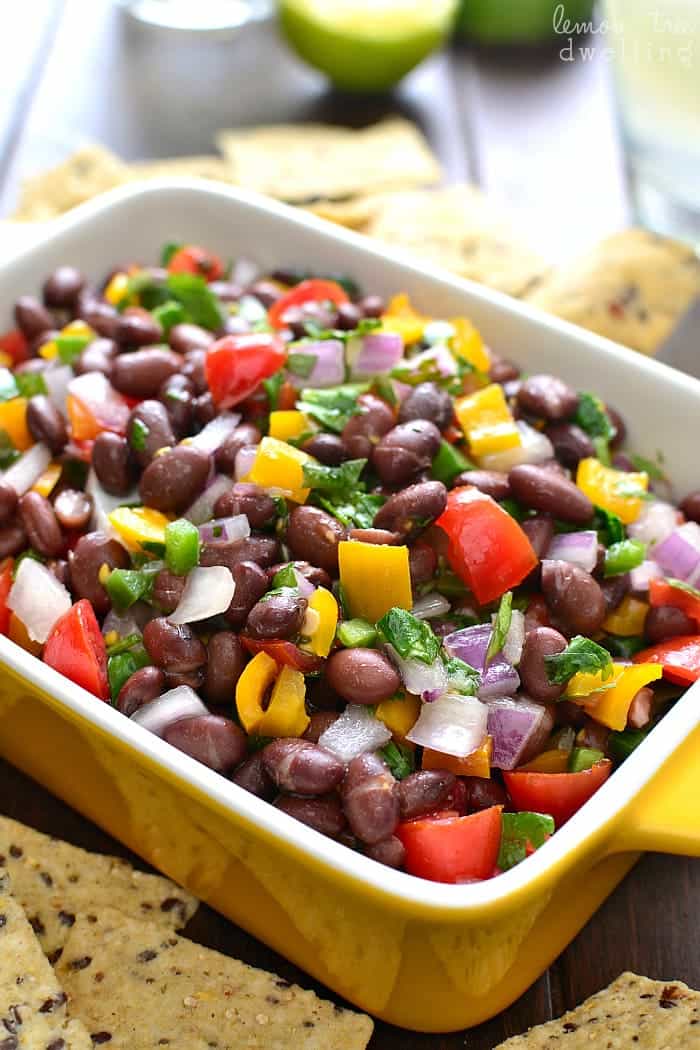 HAPPY NEW YEAR!!! I hope yours was fabulous! Ours was….well….probably appropriate for a family with 4 kids. We stayed home, ate chicken tortilla soup, watched the ball drop, and then proceeded to take turns falling asleep while we waited for it to hit midnight. I told Jorden it may take the cake as the lamest New Years Eve on the books….although I have the feeling we may have plenty more just like it in our future.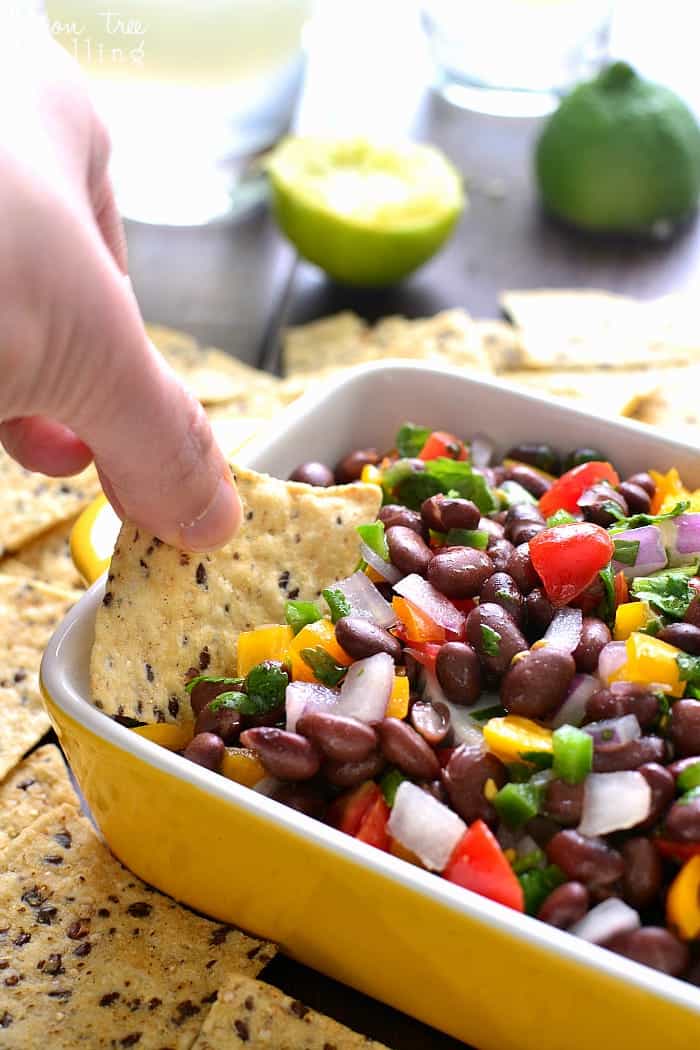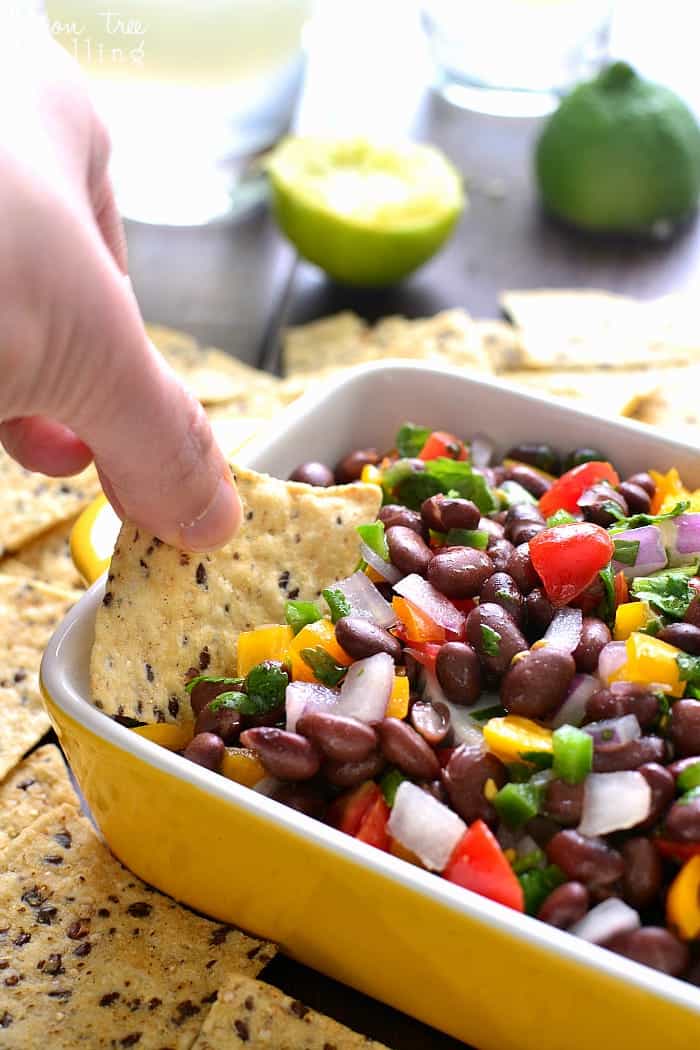 It's funny, if you think about it. How we all make such a big deal about New Years Eve. I mean – it's just another night, right? But still….there's something about it. Something that makes you feel like you NEED to have plans! Or at the very least, a little something out of the ordinary.

Confetti Bean Dip – A mexican delight
Well, we may have failed in the "ordinary" department (our night was nothing if not ordinary)….but I'd like to think we made up for it in deliciousness. Chips, guacamole, quesadillas, chicken tortilla soup….and this confetti bean dip.
So ordinary, but so amazingly good.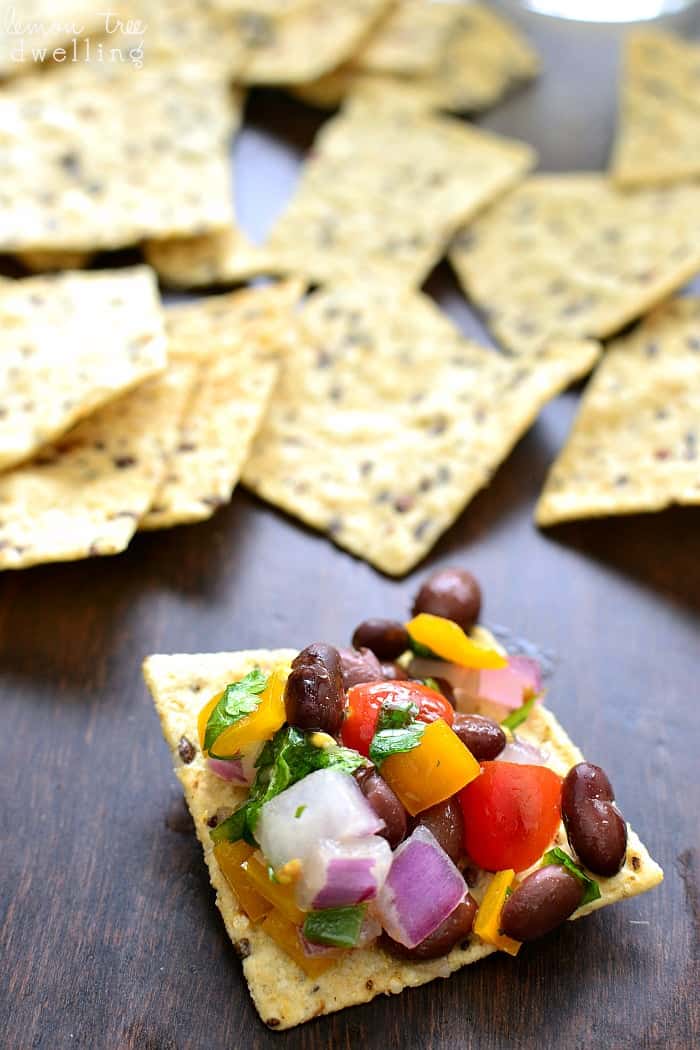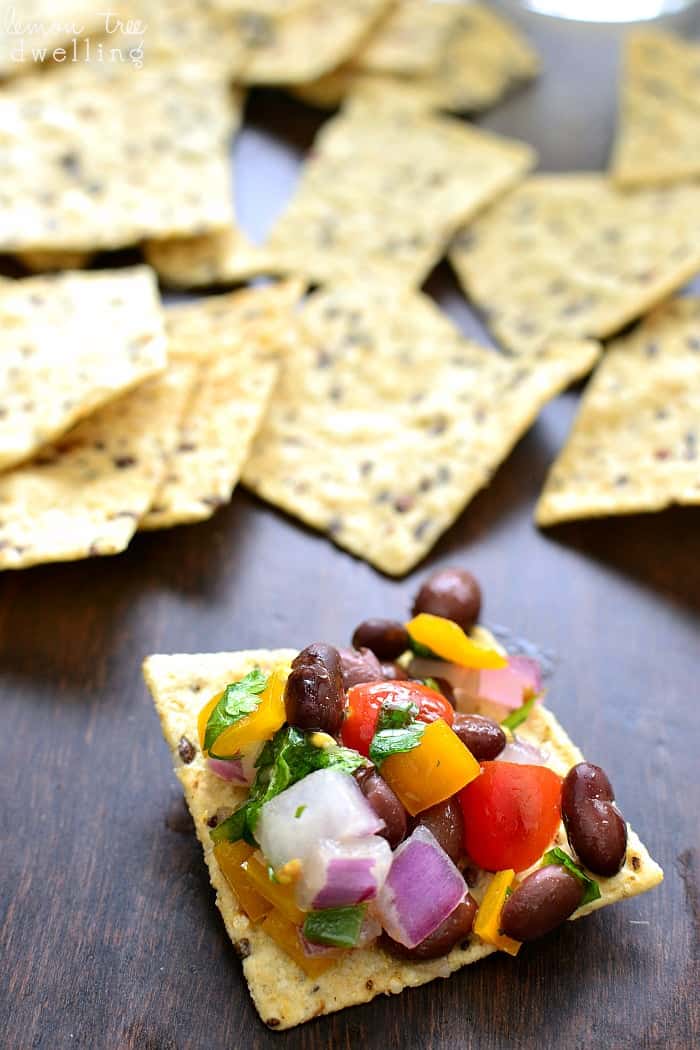 I have to say – I'm kind of in love with this dip. Not only is it delicious, and healthy, and so easy to whip up….but just look at it! It's SO pretty!!! And I love that it's a fresh alternative to so many of the typical party dips. I kept the seasoning light – just lime juice, kosher salt, and a touch of olive oil – and it. was. perfect! Good enough to redeem even the lamest of New Years Eves….or at least keep us full and happy.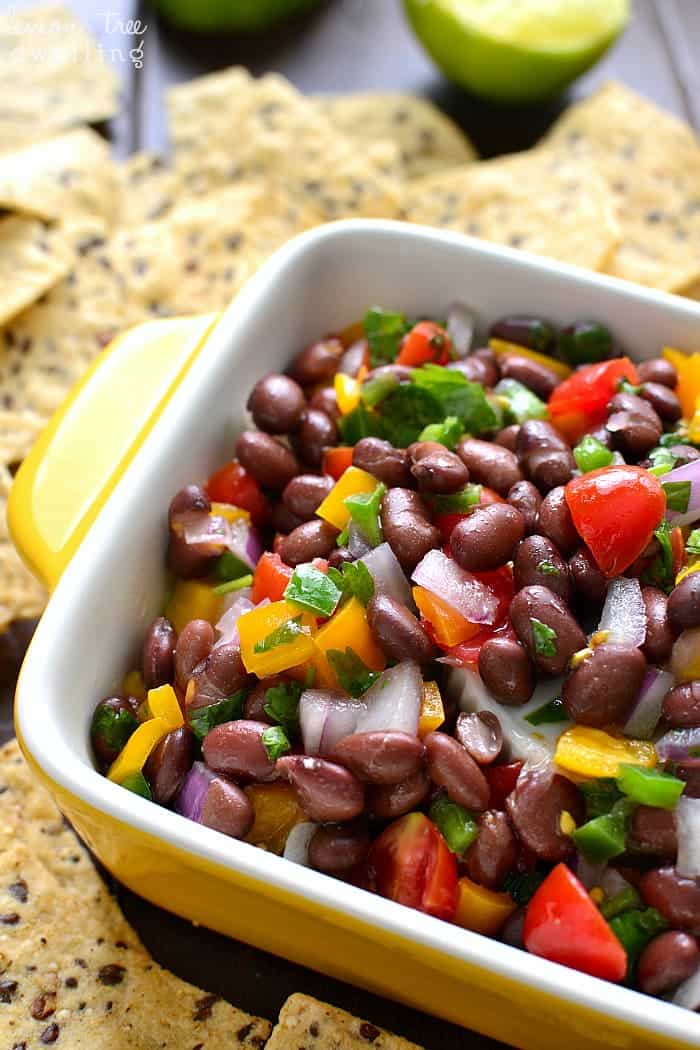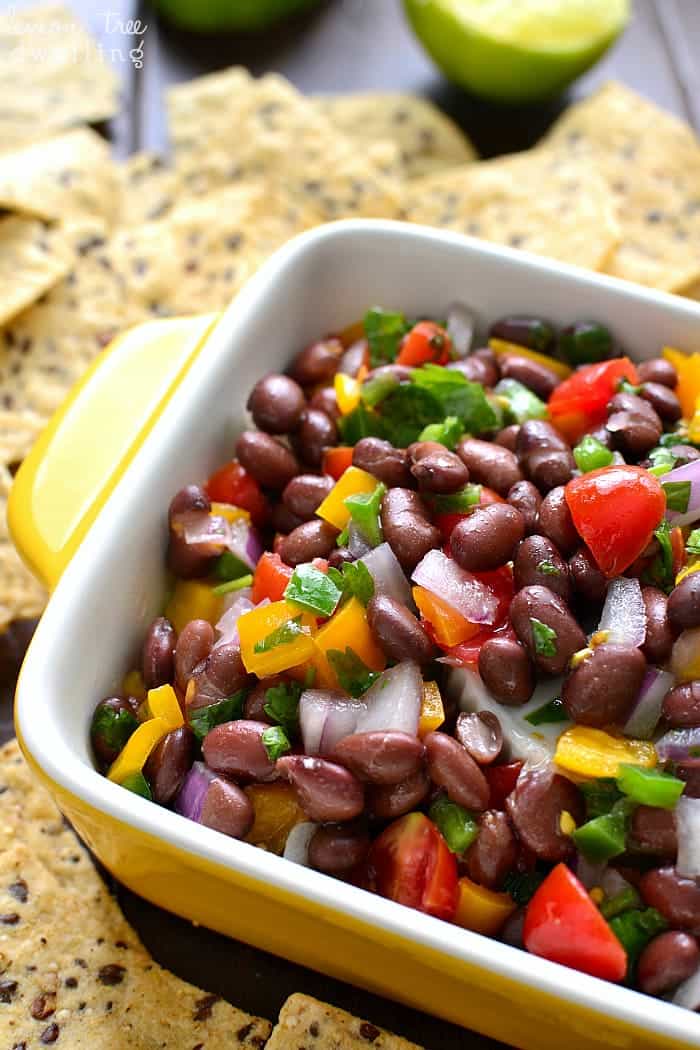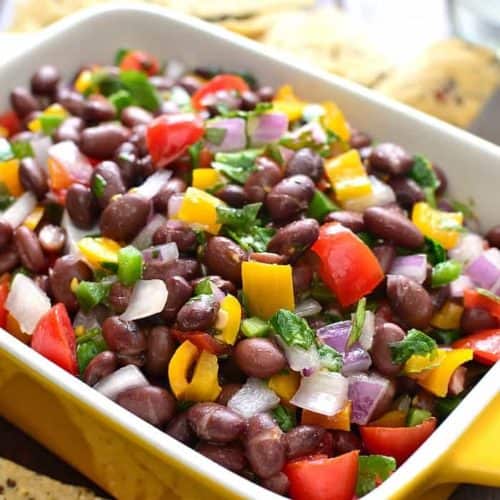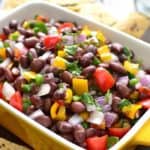 Confetti Bean Dip
Ingredients
1

15 oz. can black beans, drained and rinsed

1

jalapeno pepper

seeded and minced

1/2

c.

diced red onion

1/2

c.

diced yellow pepper

1/2

c.

chopped grape tomatoes

1/2

c.

chopped fresh cilantro

juice of 1 lime

1

Tbsp.

olive oil

1/2

tsp.

kosher salt
Instructions
Combine all ingredients and mix.

Serve with tortilla chips or on top of chicken, fish, or tacos.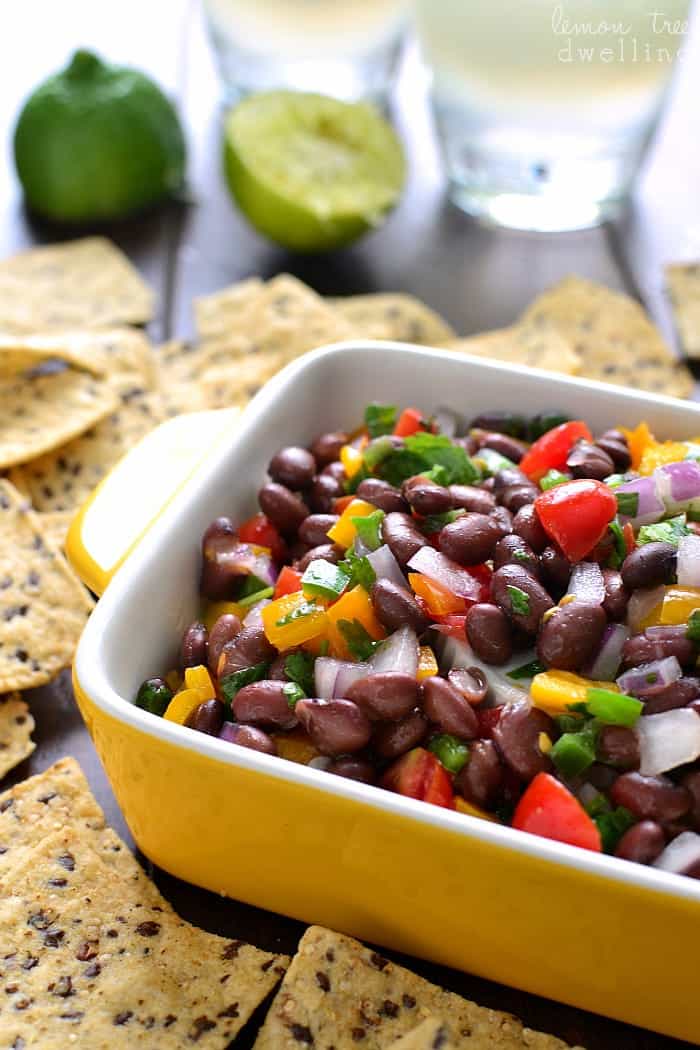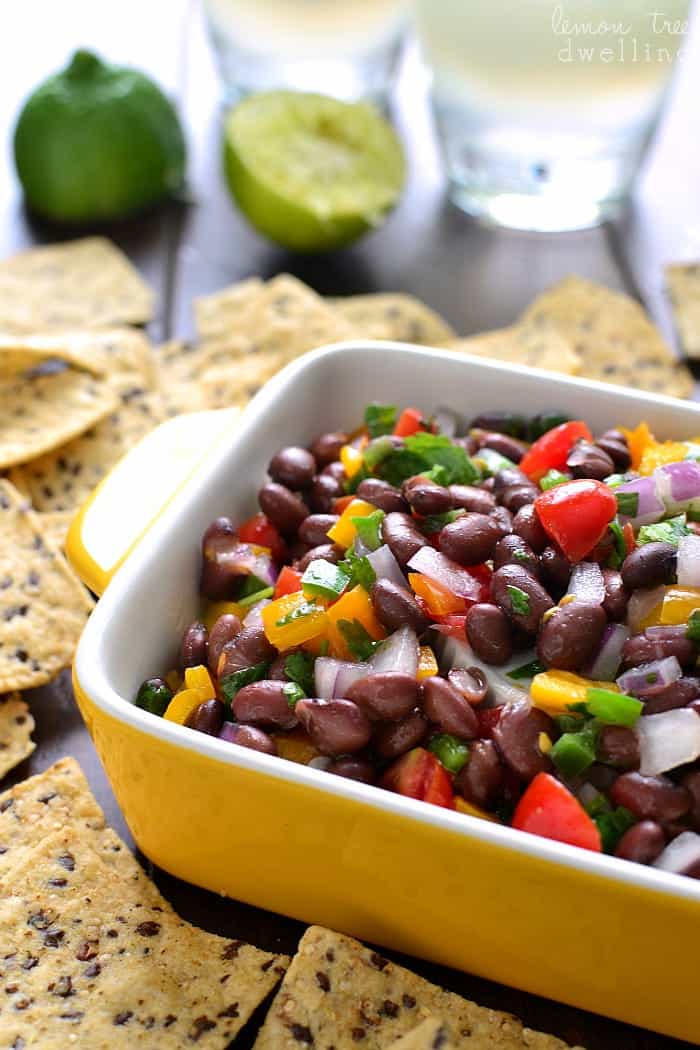 Genius Kitchen has a wonderful Italian Mixed Bean Soup on their site. If you are a soup lover, this recipe is a must!