Amaretto Sunrise is a deliciously sweet cocktail made with homemade amaretto, triple sec, and grenadine. Perfect for Valentine's Day or just because!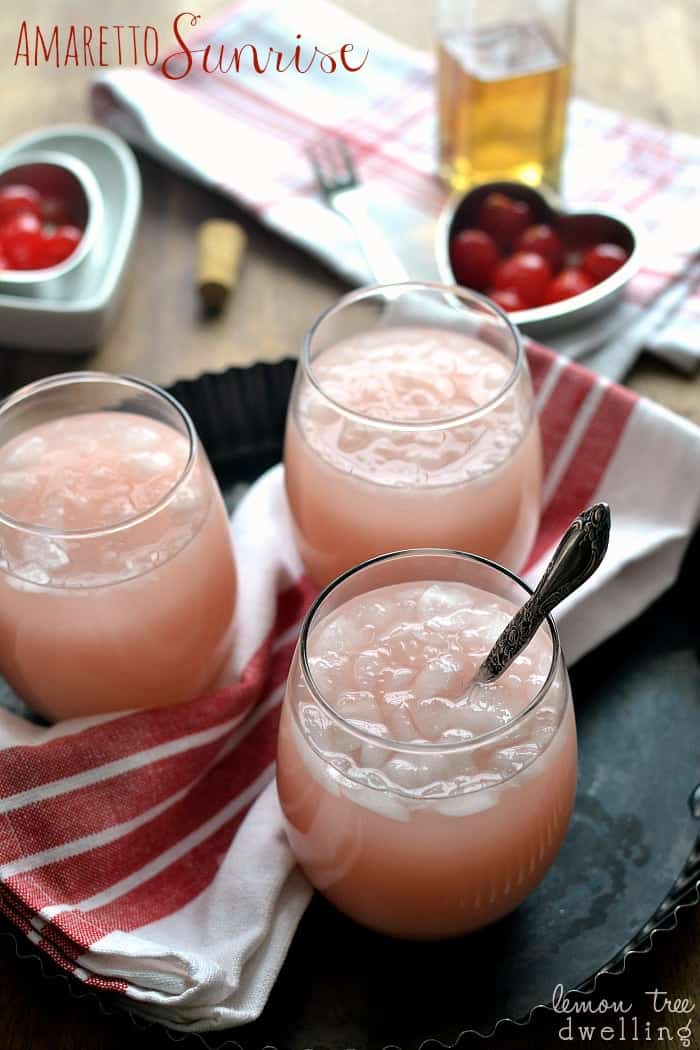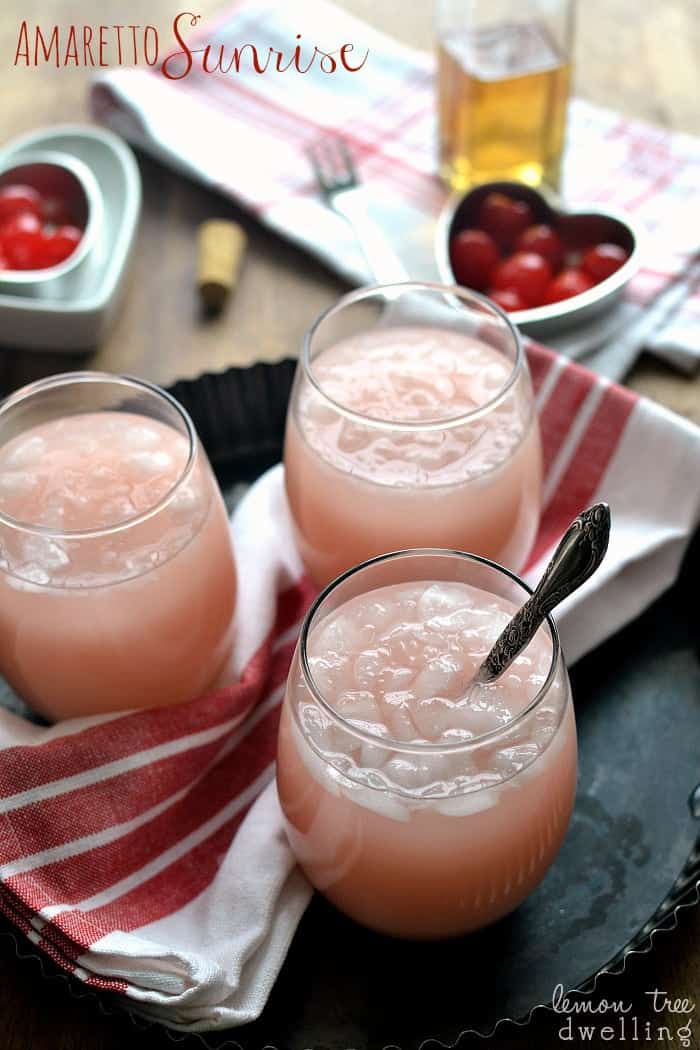 So my mom has started texting. Which I absolutely love. And which I think is absolutely perfect for her! At any given point, she is thinking about approximately 8.3 things she'd like to talk to each of us about, so if she can just send a quick text, it probably saves her a whole lot of time (and sanity!)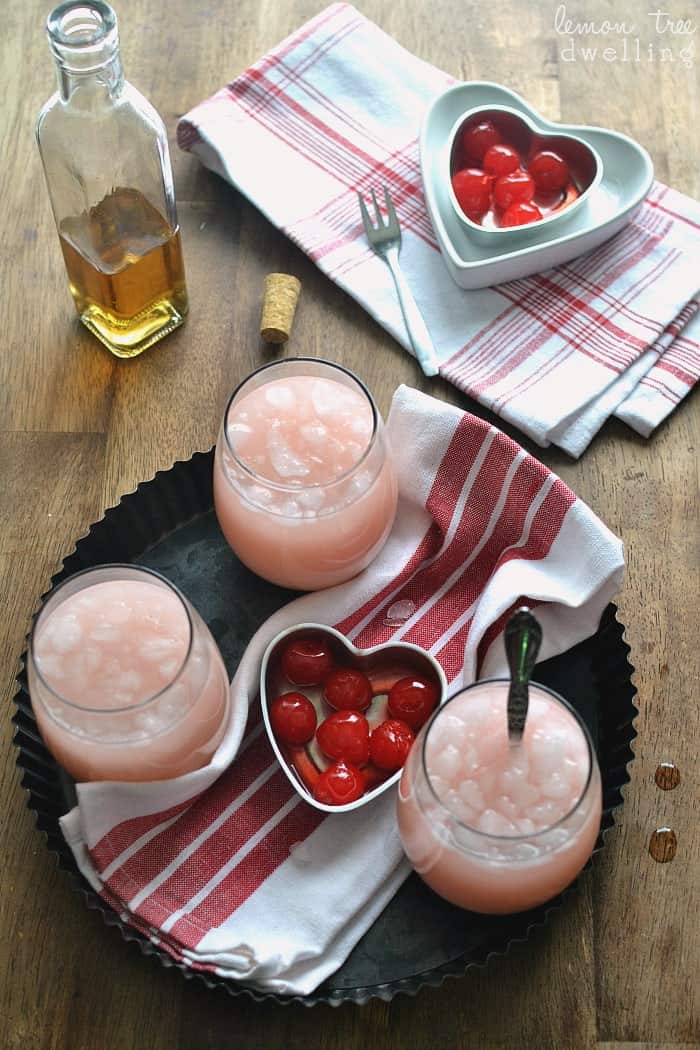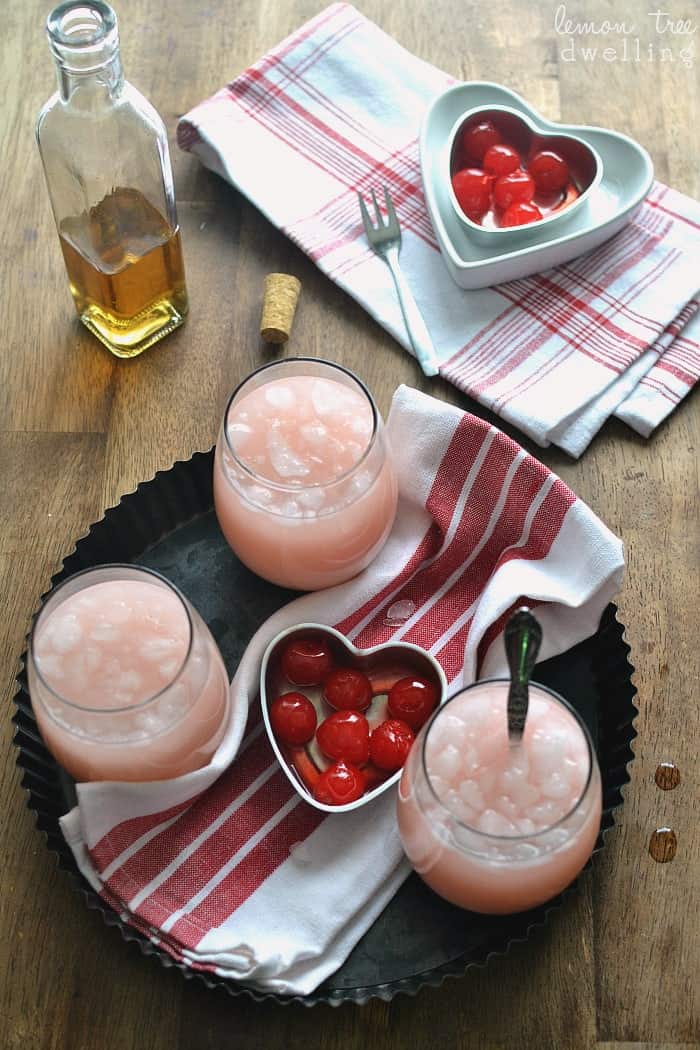 In general, she's been texting me questions or quick little updates….including updates on my siblings. Which, again, is great! I can stay informed without spending my entire day on the phone! Well, the other day, I got a text from her that read, "Carrie and Joe's car was parked on the street and was hit by a snowplow." Ummmm……what!?!!?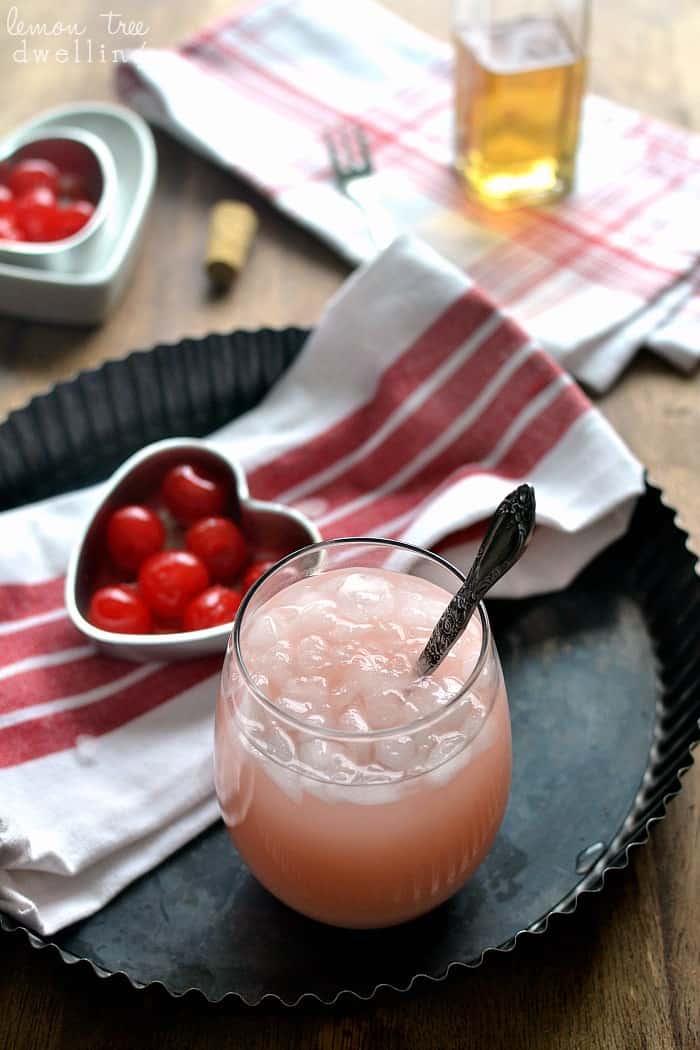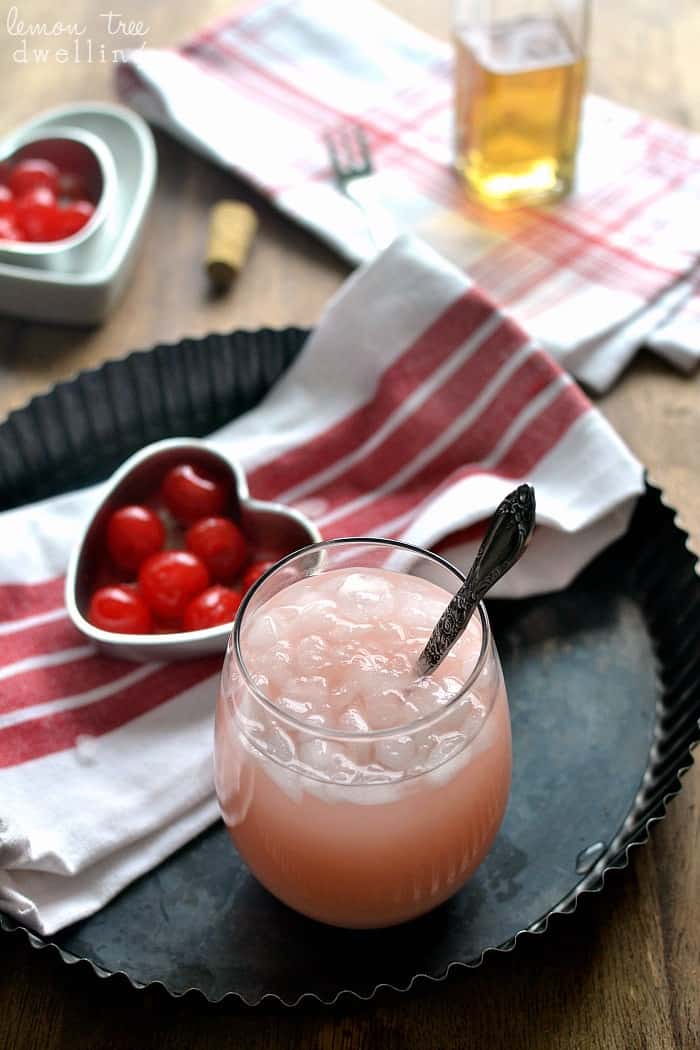 It turns out that my brother-in-law, Joe, had decided to go out in the middle of a blizzard to Kirkland's to pick up some new home decor. Sounds reasonable…..right? Ha! And on his way home, his car got stuck in the snow in front of their house, so he decided to just leave it semi-in-the-street instead of getting it unstuck. And then…..it got hit by a snowplow.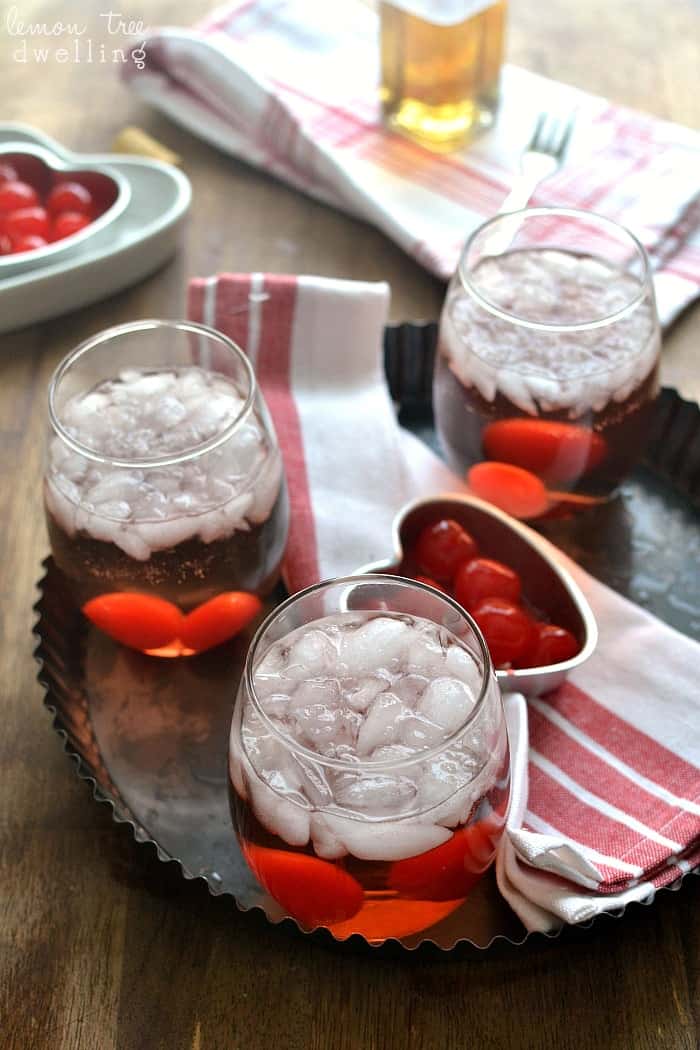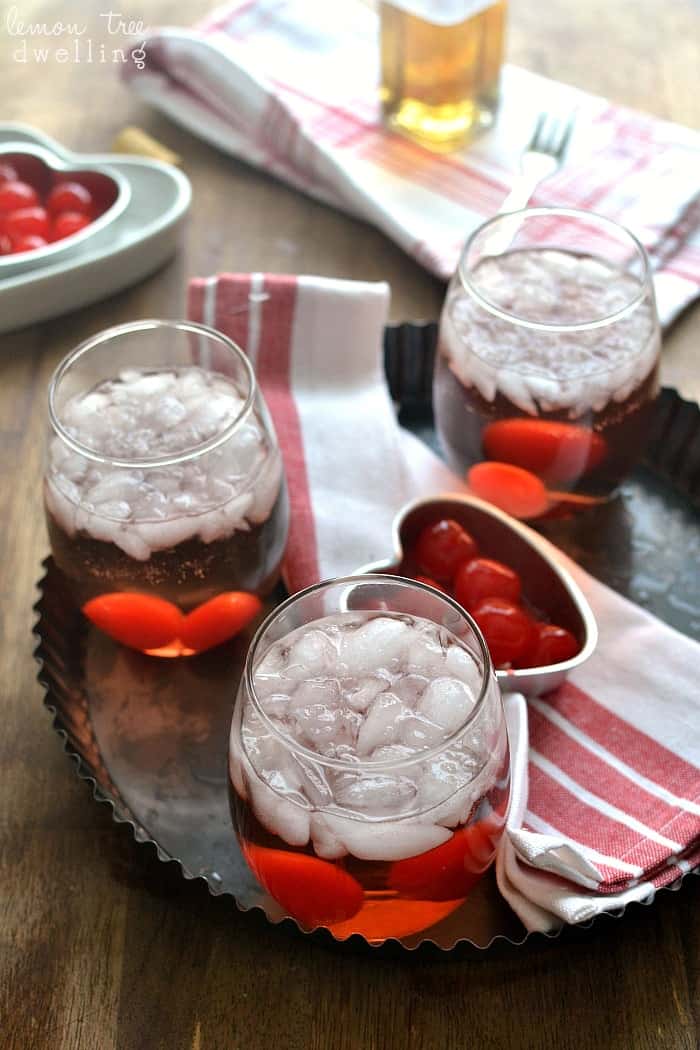 Needless to say, my sister is not too happy right now. Because, if it wasn't bad enough that a plow hit their car, the rest of the story is the plow never stopped! It just kept on going. And, of course, the car is so old that it's not even worth it to pay their insurance deductible…….yadda yadda yadda……the bottom line is it's no good! When I was talking to my sister the other night, all I could think was GET THAT GIRL A DRINK!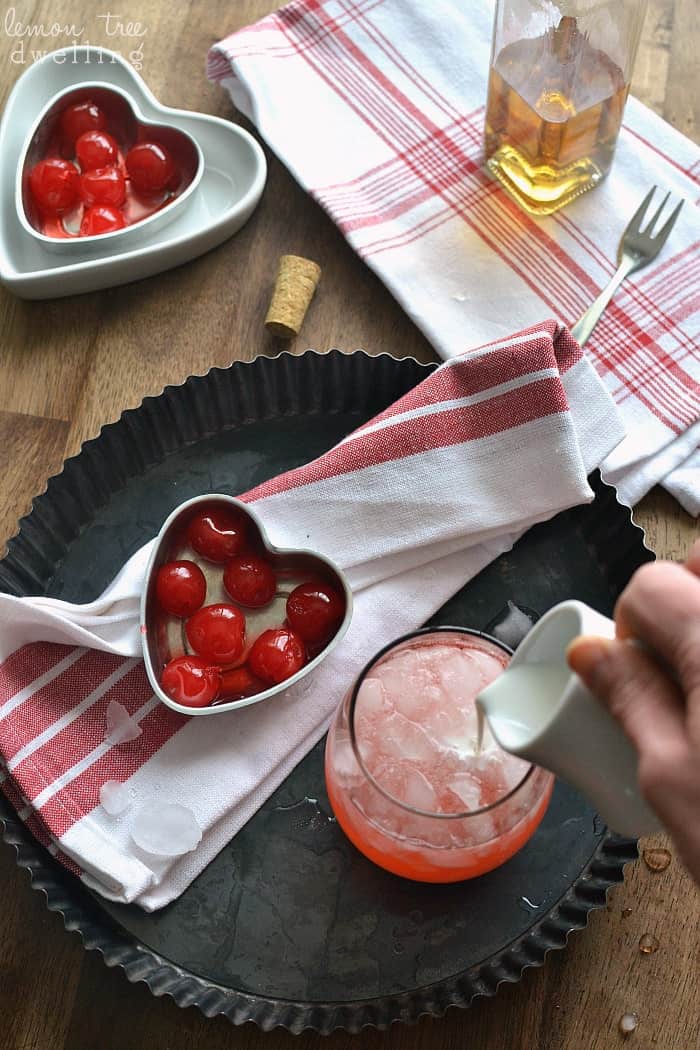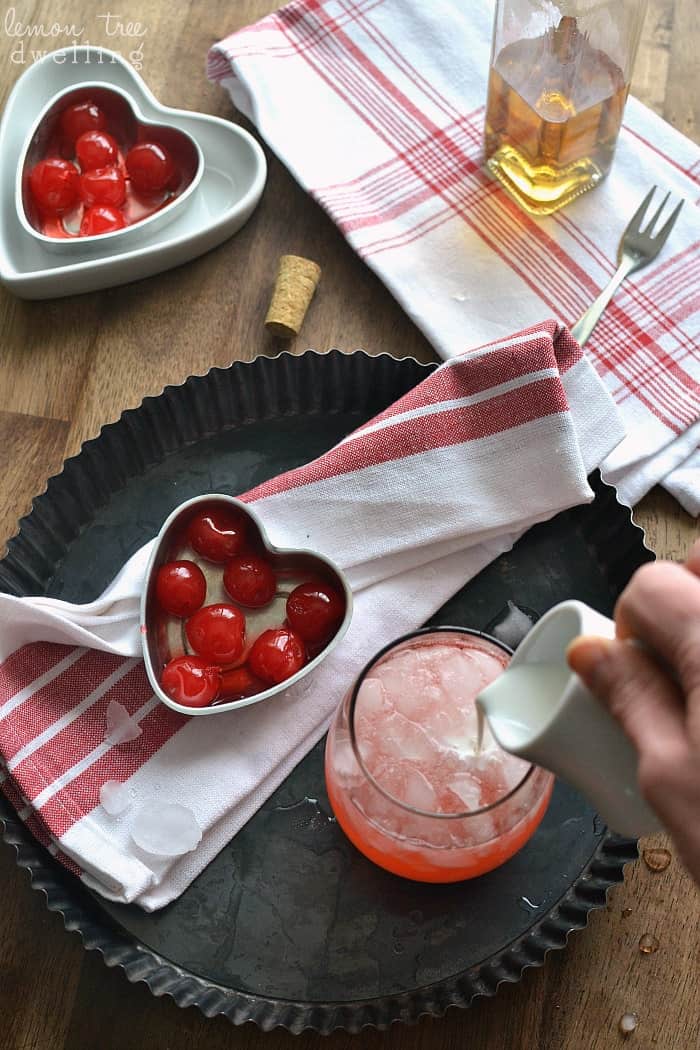 Amaretto Sunrise
Of course, she's not much of a drinker. But she does love amaretto….and I'm guessing she would LOVE this Amaretto Sunrise! It has the delicious flavors of almond, orange, and cherry, but instead of soda I used citrus sparkling water. Which means it's sweet but not too sweet, bubbly, and light! I tried it both ways – with and without cream – and both Jorden and I agreed we like it a little better with a splash of half & half. But I'll leave that up to you. Right now I need to rush one (or three) of these drinks over to my sister. And, come to think of it, my brother in law could probably use one, too. Good thing my amaretto recipe makes a lot!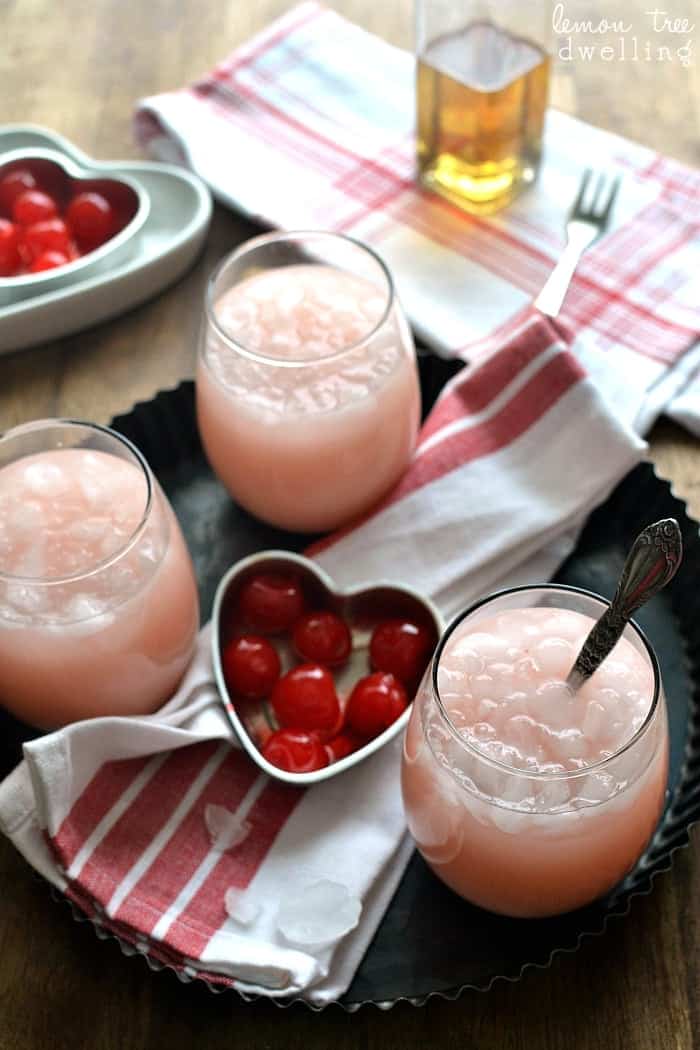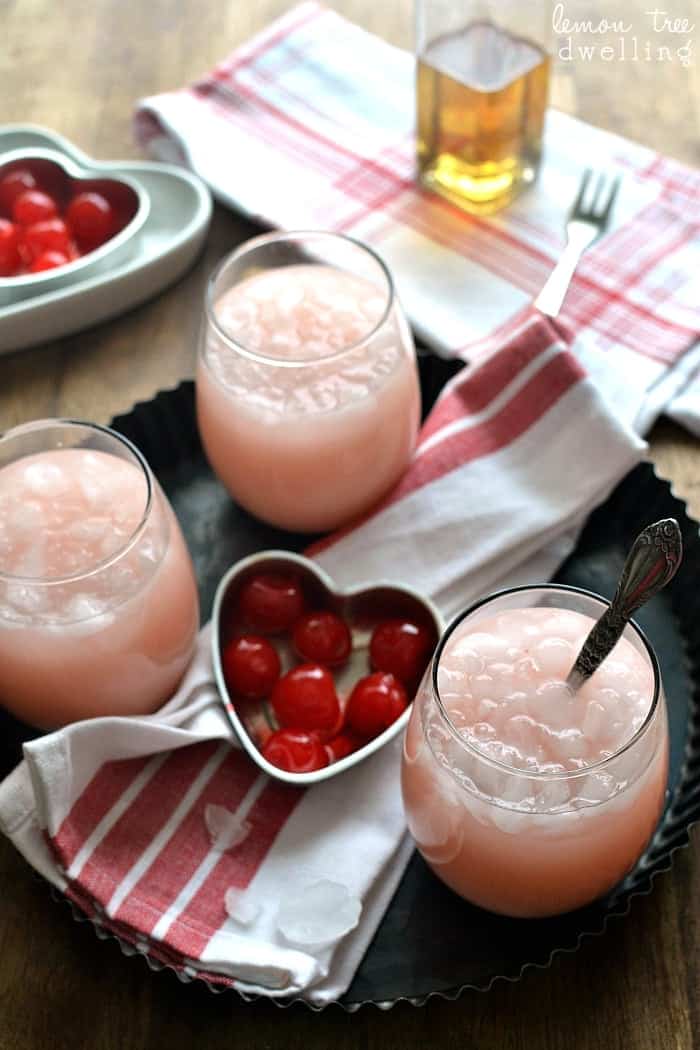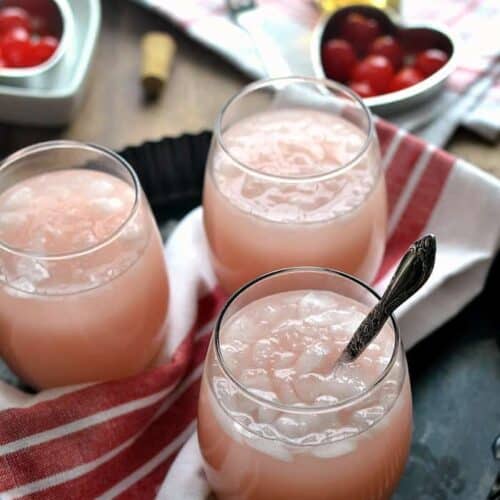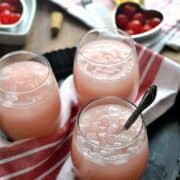 Amaretto Sunrise
Ingredients
1/4

c.

amaretto

2

Tbsp.

triple sec

1

tsp.

grenadine or maraschino cherry juice

1

c.

citrus sparkling water

1

maraschino cherry

splash of half & half
Instructions
Fill cocktail glass 1/3 full with ice.

Add amaretto, triple sec, and grenadine (I used the juice from the jar of maraschino cherries).

Add sparkling water.

Top with maraschino cherry and half & half.
Be sure to check out my Homemade Amaretto recipe – it makes a great gift, too!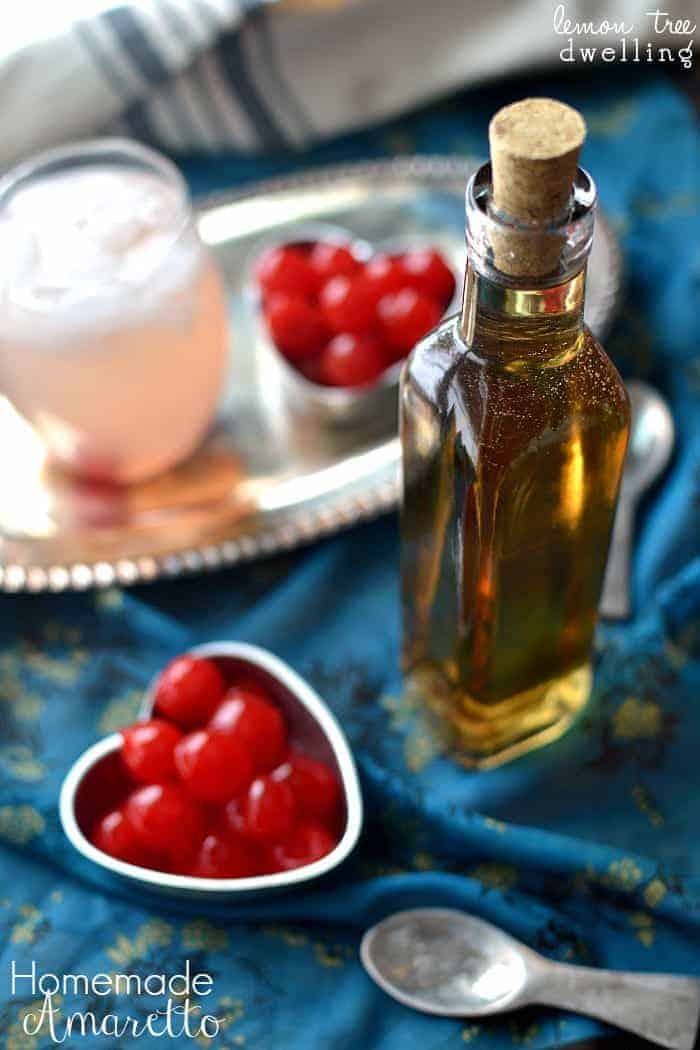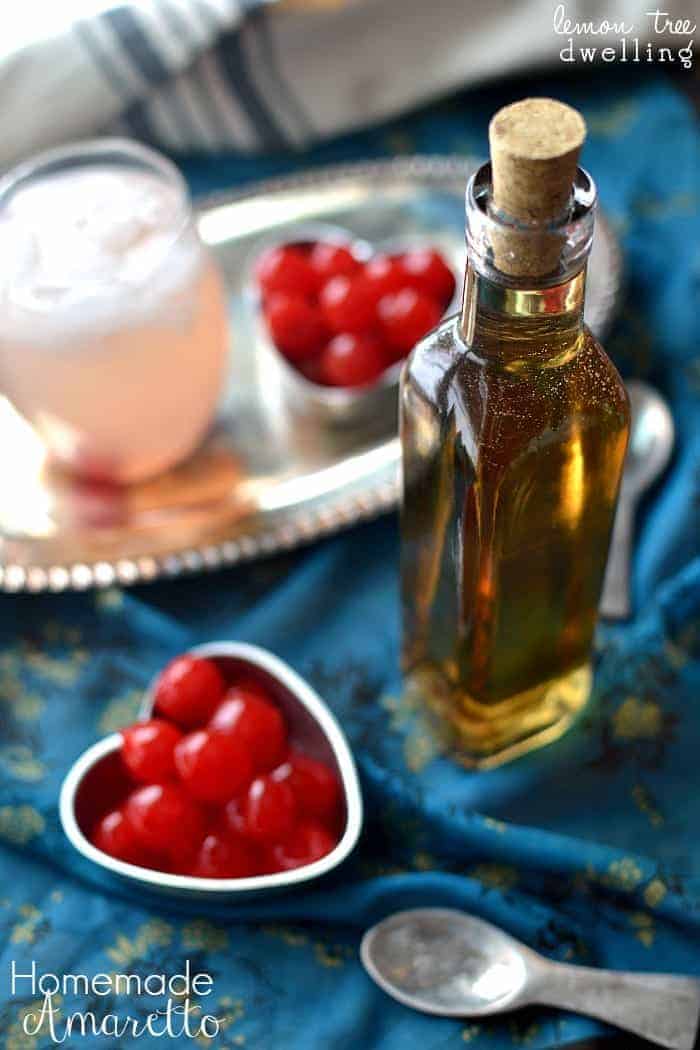 Be sure to follow me on Facebook for up to date information and recipes!