Cherry Cheesecake Breakfast Bundles are a decadent brunch item or a quick cherry dessert. These delicious cheesecake pastries will make any breakfast a huge hit!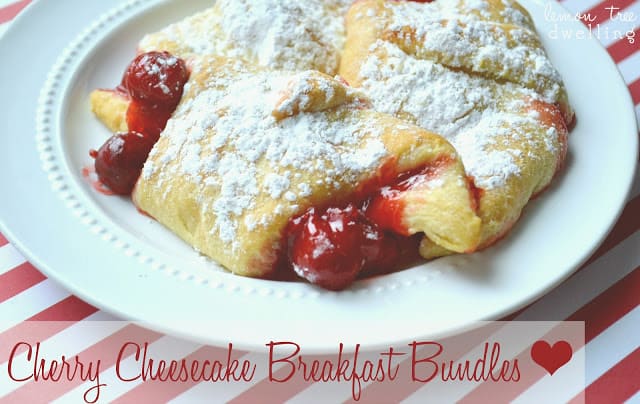 Before I was a mom of 3, and before I lived in my Lemon Tree Dwelling, and before I started blogging…. I had a whole other life as a Campus Minister at an all-girls Catholic high school. I led retreats, service projects, prayer services, reflections, social justice awareness activities, and community outreach programs for 600 high school girls….and I loved it! I put my heart and soul into my work and felt such a sense of purpose that, for a long time, it felt totally worth it.
And then my kids started getting older….and I started to feel the pull of their needs….and slowly, over time, putting my heart and soul (not to mention my nights and weekends) into my work didn't feel quite as worth it anymore. And so, when I was pregnant with our third child, I made the decision to quit my job and stay at home.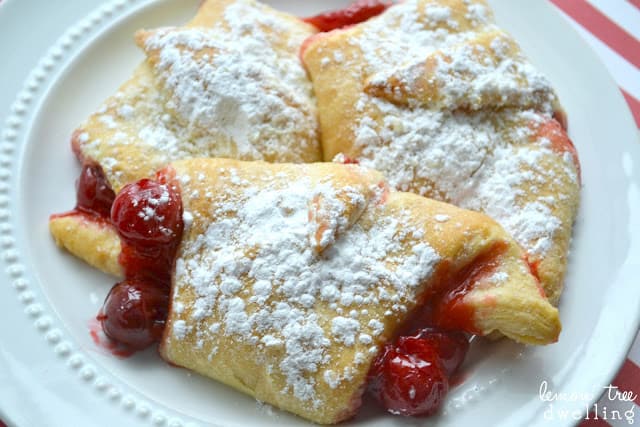 For me, the decision was anything but easy….and I was surprised by how often I still thought about my job! For days, weeks, months, now years (!) I would actually have dreams about it (crazy, I know…) and in my dreams I was always struggling with whether or not I had made a mistake in leaving. Let's be clear – there was no mistake in leaving! There was barely even an option in leaving. But that doesn't take away the fact that 6 years of my life were spent there, or the fact that my job had more or less become my identity, or the fact that I missed CREATING…… which is what ultimately led me to blogging… so I guess things really do work out in the end 🙂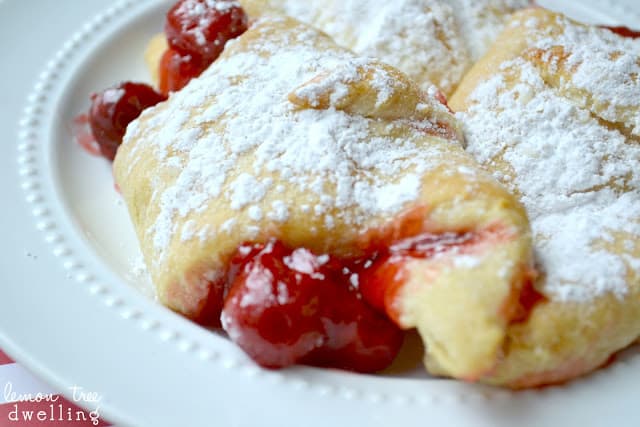 But every year around this time I still think about Freshman Retreat – one of the biggest things we did all year – a huge part of my focus from the beginning of October through the end of January. There were actually 2 retreats, which took place on two consecutive overnights, which meant that from a Wednesday morning to a Friday evening I lived and breathed Freshman Retreat. The one bonus? I got to sleep at home (rather than at the retreat center, like I did with most.) A definite bonus.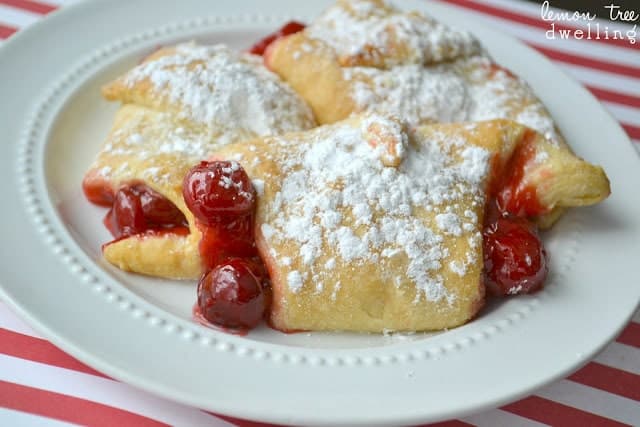 Cherry Cheesecake Breakfast Bundles – a decadent cheesecake
I will never forget the first time I came home from a Freshman Retreat send-off. It was a Wednesday night around 9:30 pm… and I was exhausted, not just from a long day, but from a long week and an even longer few months of planning and preparation. I was looking forward to getting into some comfy clothes and falling asleep….. but when I pulled into the driveway I could see that the lights were off and there was a dim glow of candles inside. Jorden greeted me at the door and led me into the living room, where he had set up a little candlelight picnic, complete with wine, blankets, pillows, and my absolute favorite: cherry cheesecake.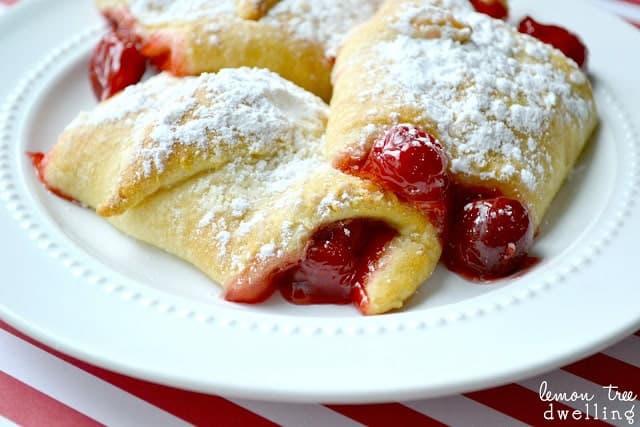 We sat together and enjoyed our picnic and talked about how the day and night had gone….and in that moment I felt such love and support that all my exhaustion and worry just melted away. It was the perfect end to a very long day.
I have to admit – every Freshman Retreat from that point forward I would come home and wonder (hope) if Jorden would have a picnic waiting for me. Unfortunately, it was just a one-time deal…. But somehow, from that point forward, I have always associated cherry cheesecake with love. Which brings me to today. I woke up this morning and wanted to share some love with my sweet kiddos….and since cheesecake for breakfast would be a little much (even for me), I decided to make these (the next best thing!) Crescent Rolls, cream cheese, and cherry pie filling. Yummmmmmmmm.
Needless to say, my kids were excited about their breakfast treat (anything with powdered sugar on it is a sure hit!) and I was excited to be able to show them a little extra love first thing in the morning 🙂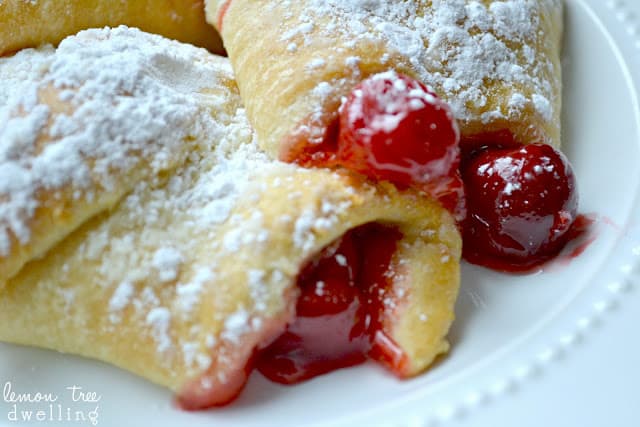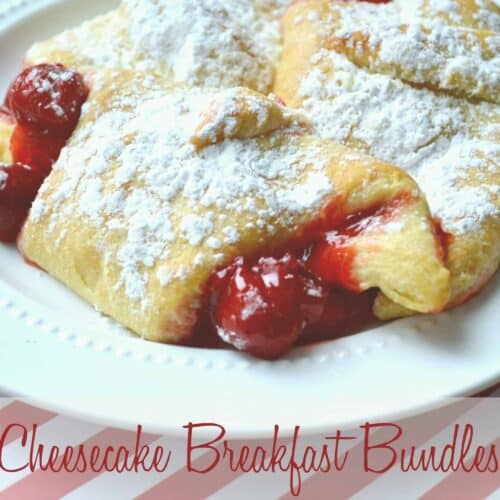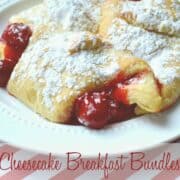 Cherry Cheesecake Breakfast Bundles
Ingredients
1

package Pillsbury Crescent Rolls

4

oz.

Philadelphia cream cheese

1

can cherry pie filling

powdered sugar
Instructions
Fill each crescent roll with 1/2 oz. cream cheese and 2 Tbsp. cherry pie filling.

Bake at 375 for 12-15 minutes (until golden brown).

Sprinkle with powdered sugar and share with the ones you love!

(For even more deliciousness, top with additional cherry pie filling.)
For more great brunch options with a sweet bite, try these out!
Apple Monkey Bread with Caramel Drizzle
Lemon Cheesecake Crescent Rolls