Caprese Tacos combine the classic flavors of caprese salad with a go-to family favorite – tacos! This easy tacos recipe is made with Italian seasoning for an easy, delicious weeknight meal your family will love!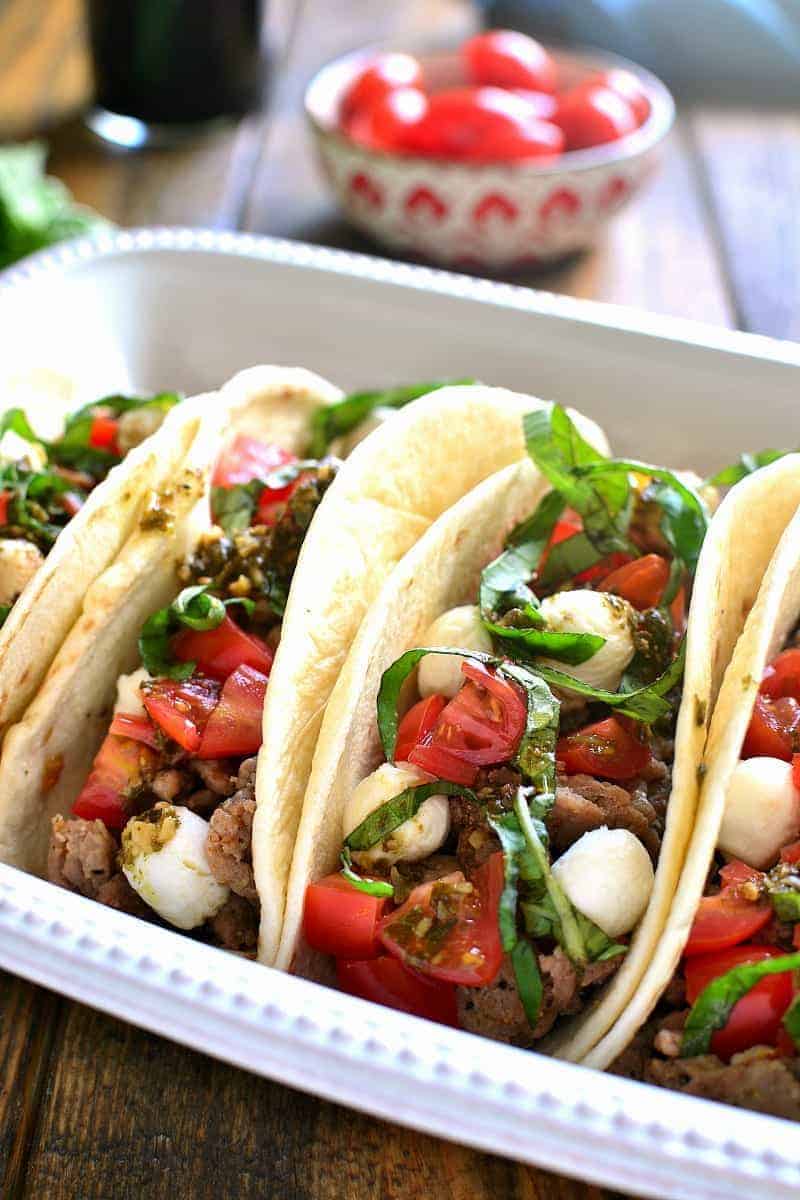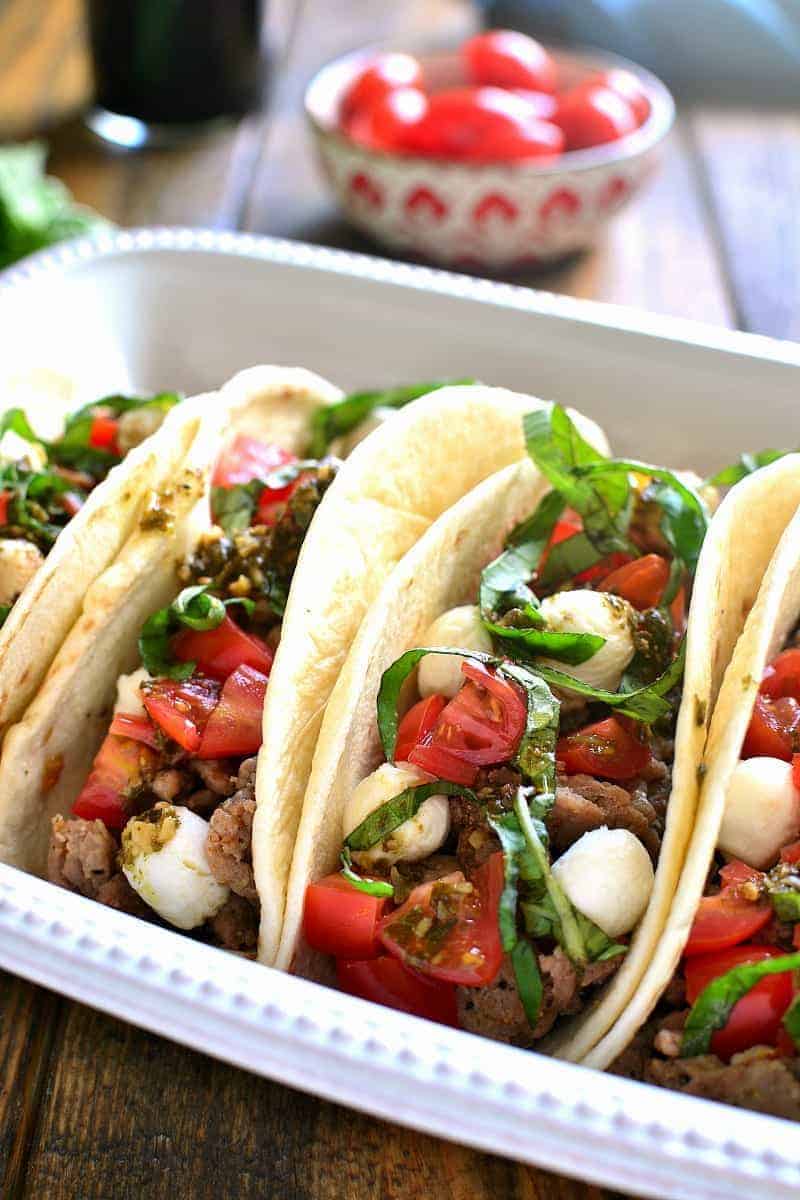 Caprese Tacos: Kid Friendly Food
The other day, when Jorden got home from work, Greta took one look at him and said, "Dad….your shirt's untucked, you're wearing tennis shoes with your suit, your hair looks crazy….you're a hot mess!" I'm still laughing about it.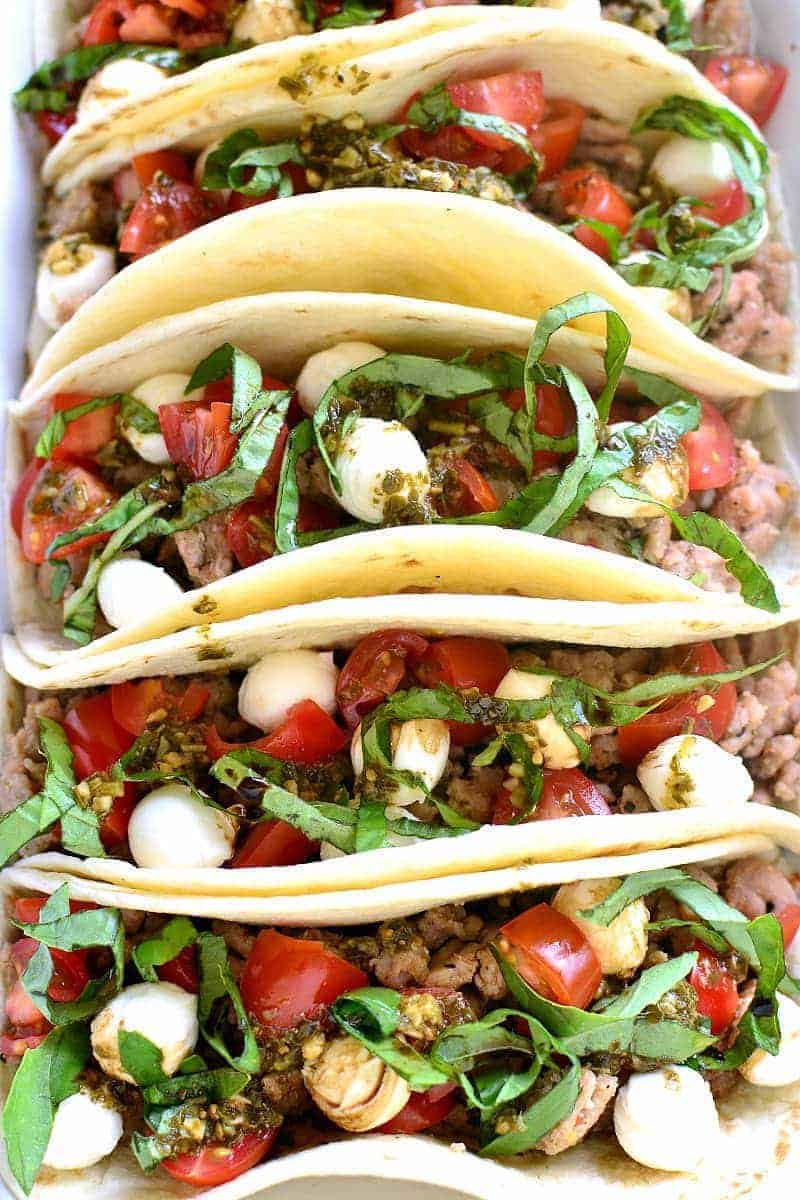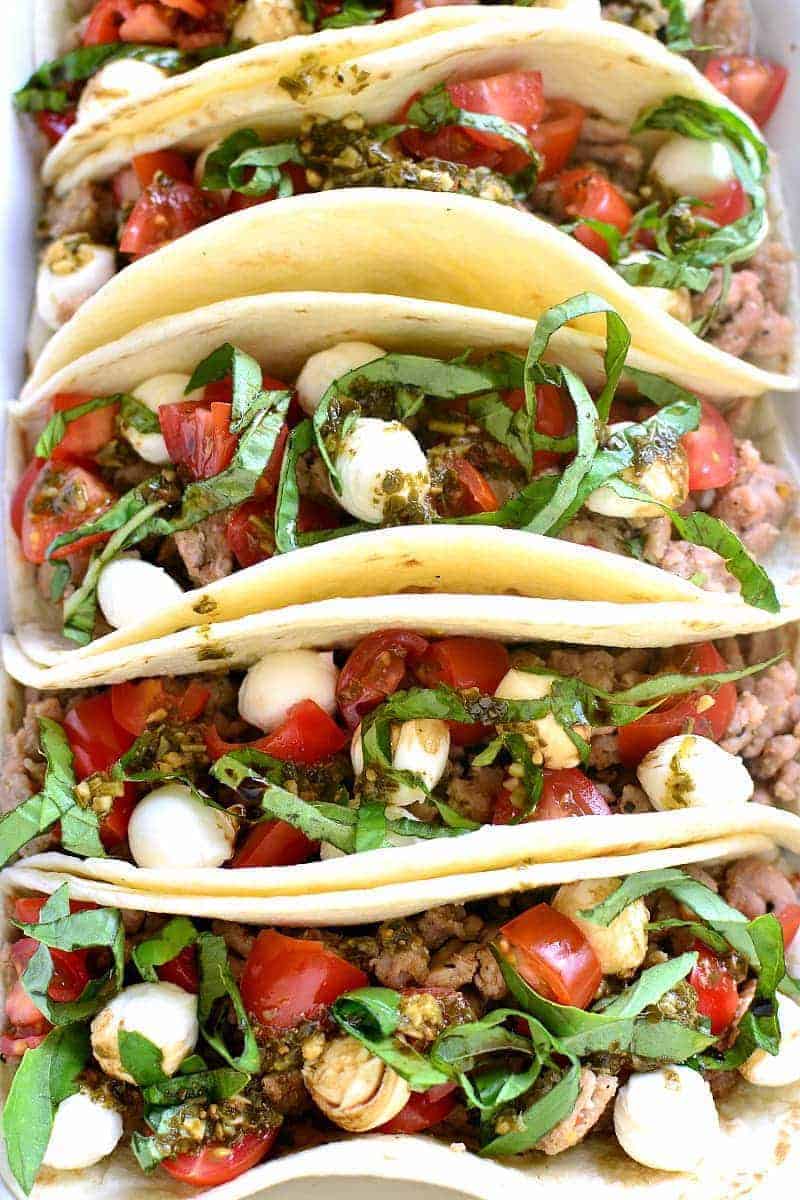 If there's one thing that's true about Greta, it's that she always knows just what to say (or more like what not to say)….and she always hits the nail on the head. The problem? You usually don't want to hear it from your 7 year old.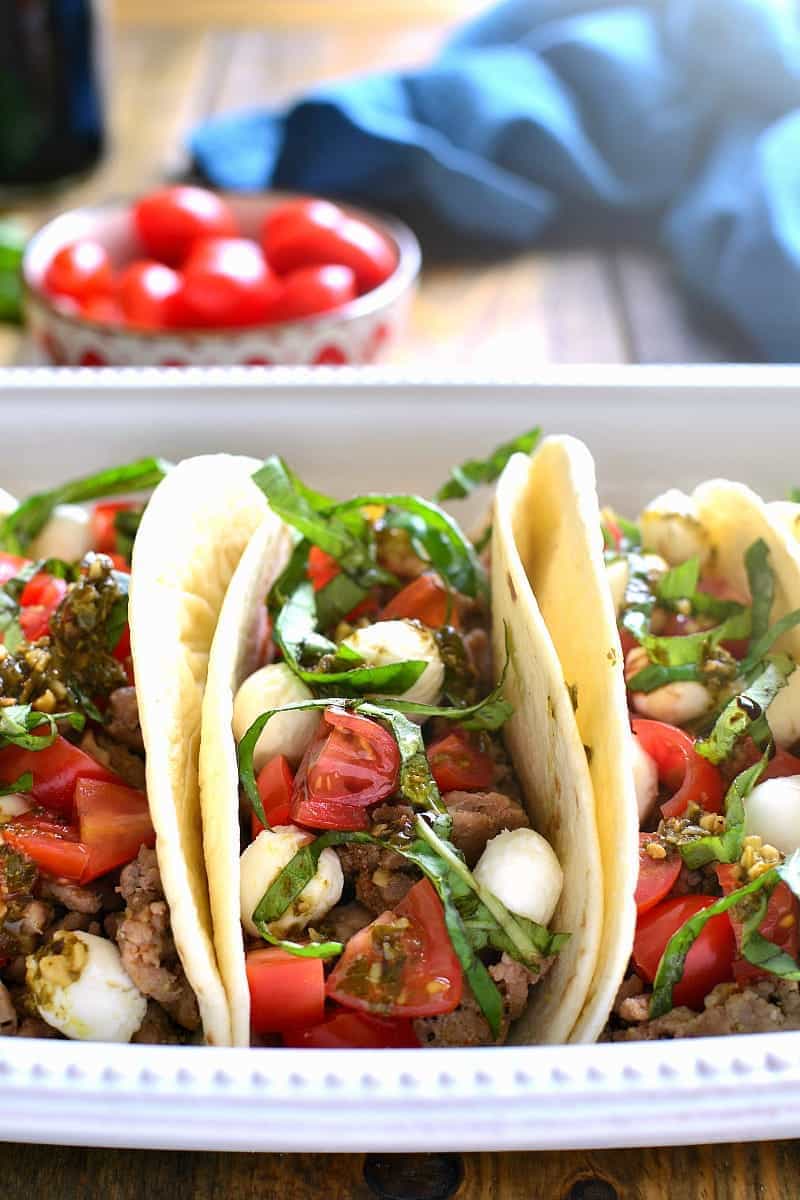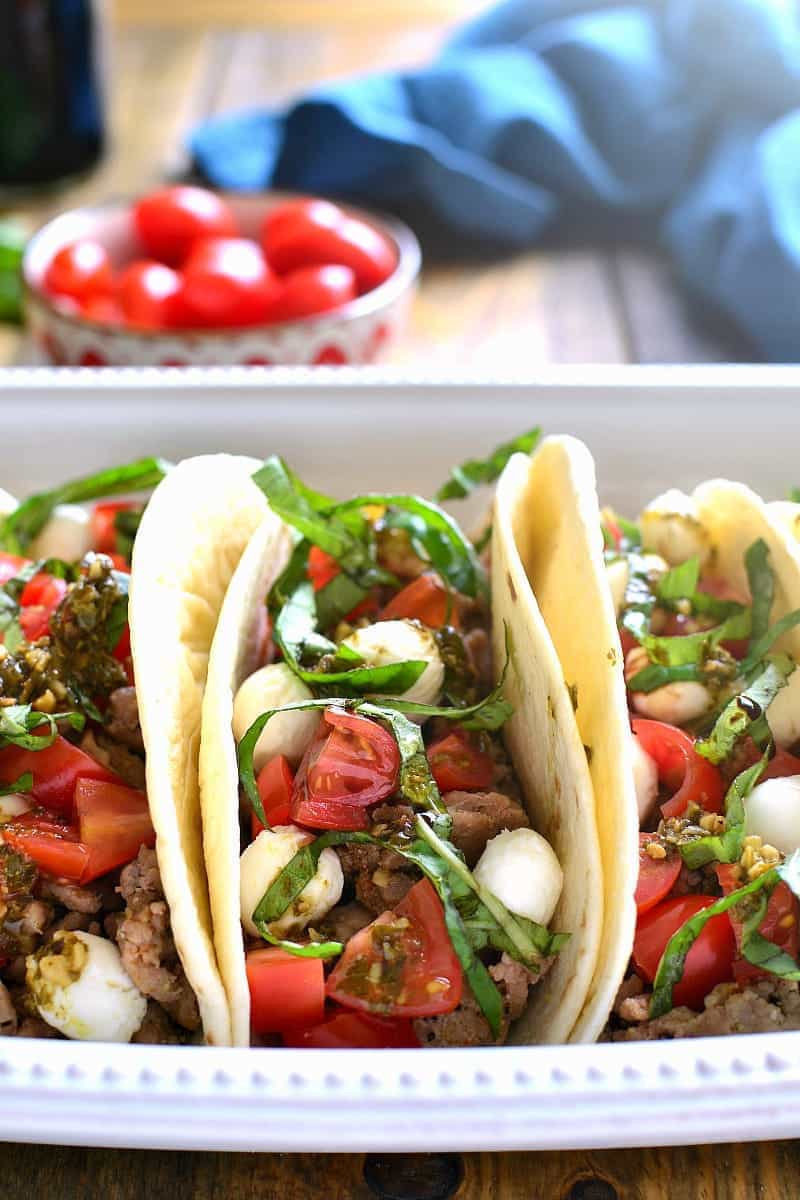 Like the time recently when I was pouring a glass of wine in the midst of a chaotic night and she said, "Oh, you're pouring wine? Because you're stressed?" Um….what? Or the time she could tell I was fed up and asked, "Mom, do you even like being a mom?" Or the time Jorden was going to Vegas over spring break and she said, "So you're choosing your friends over us, huh?" Or the time when she was just three and she told me, "You try to be a good mom but you just can't." Seriously, kid? You slay me.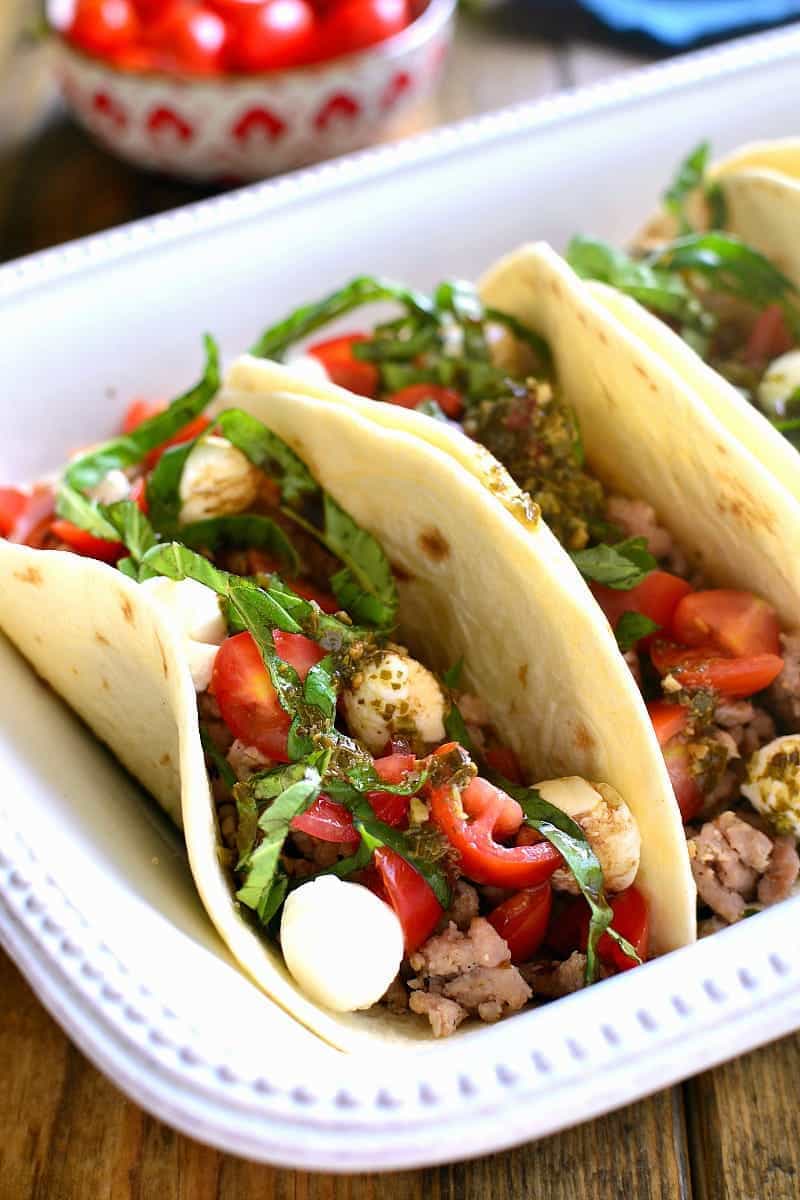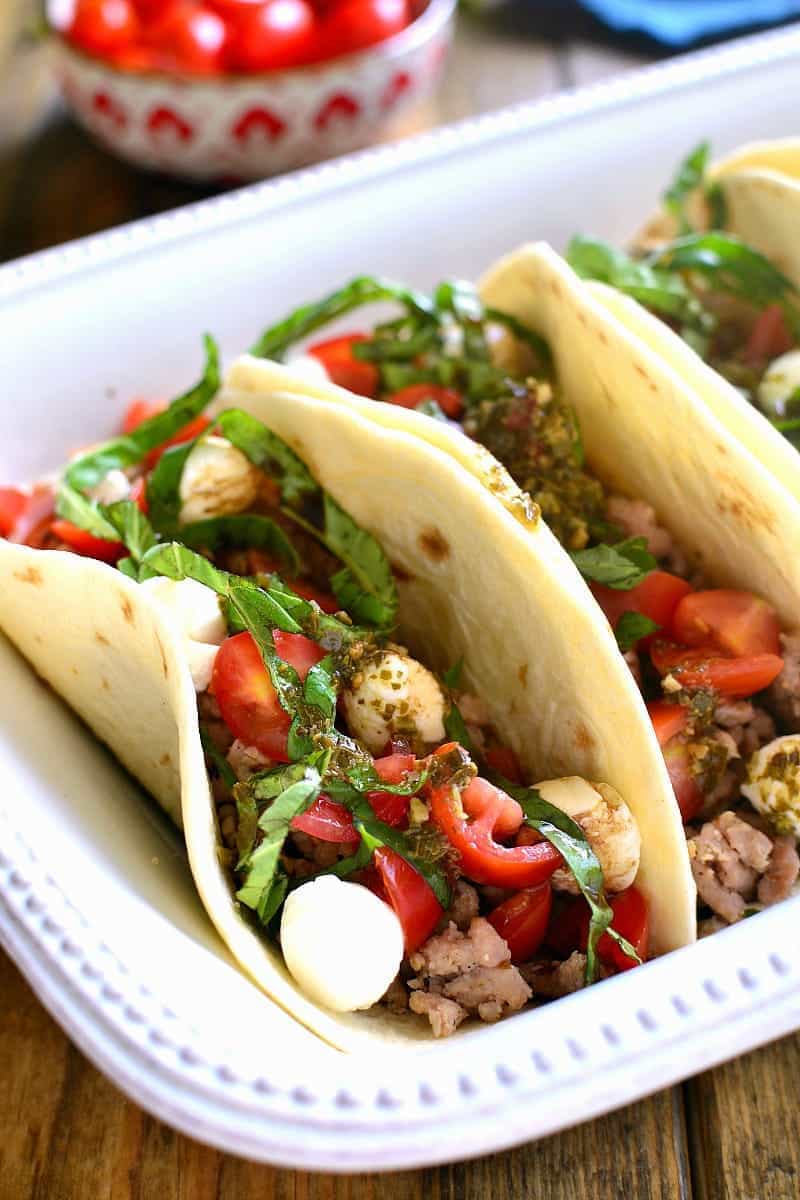 The good news? She can also hit the nail on the head in other ways….like with food! Greta is my sushi, sparkling water, salted caramel-loving kid. She has good taste in food, and she's great about letting me know when she likes something I make. Case in point: these Caprese Tacos. They passed the Greta test! Which, as you may imagine, isn't necessarily an easy thing to do.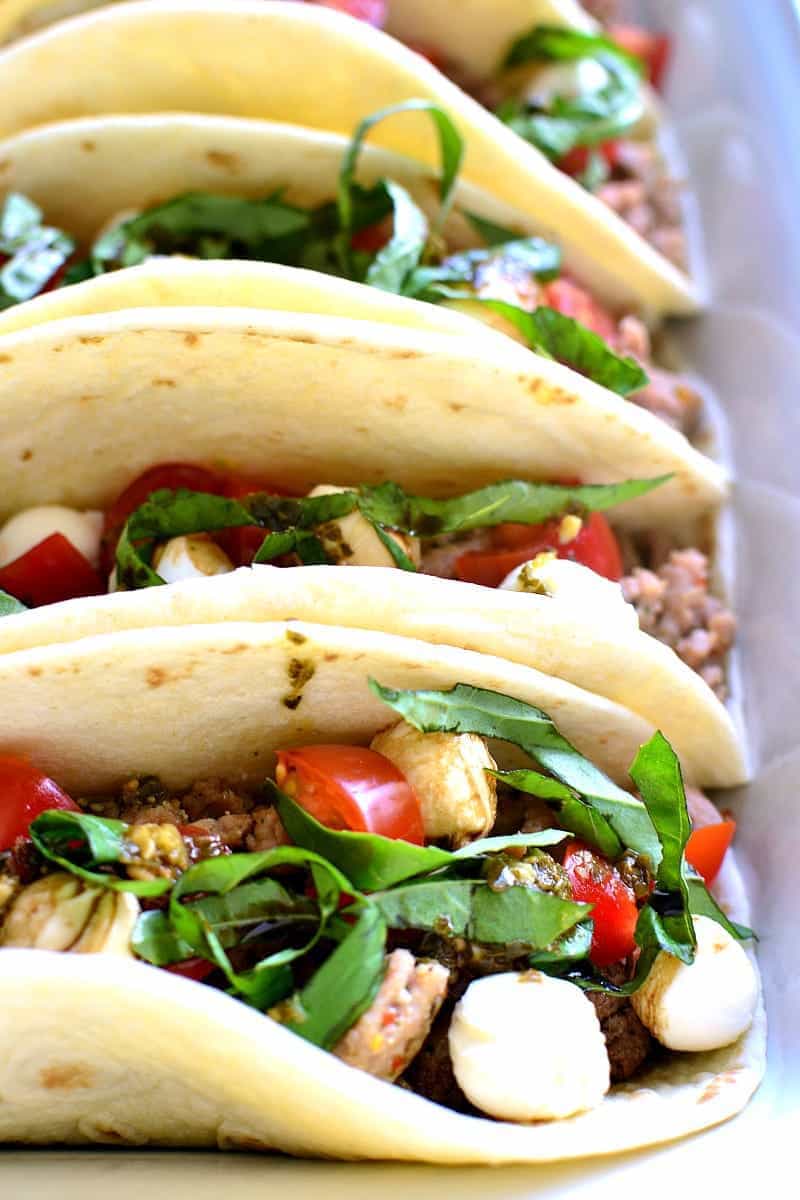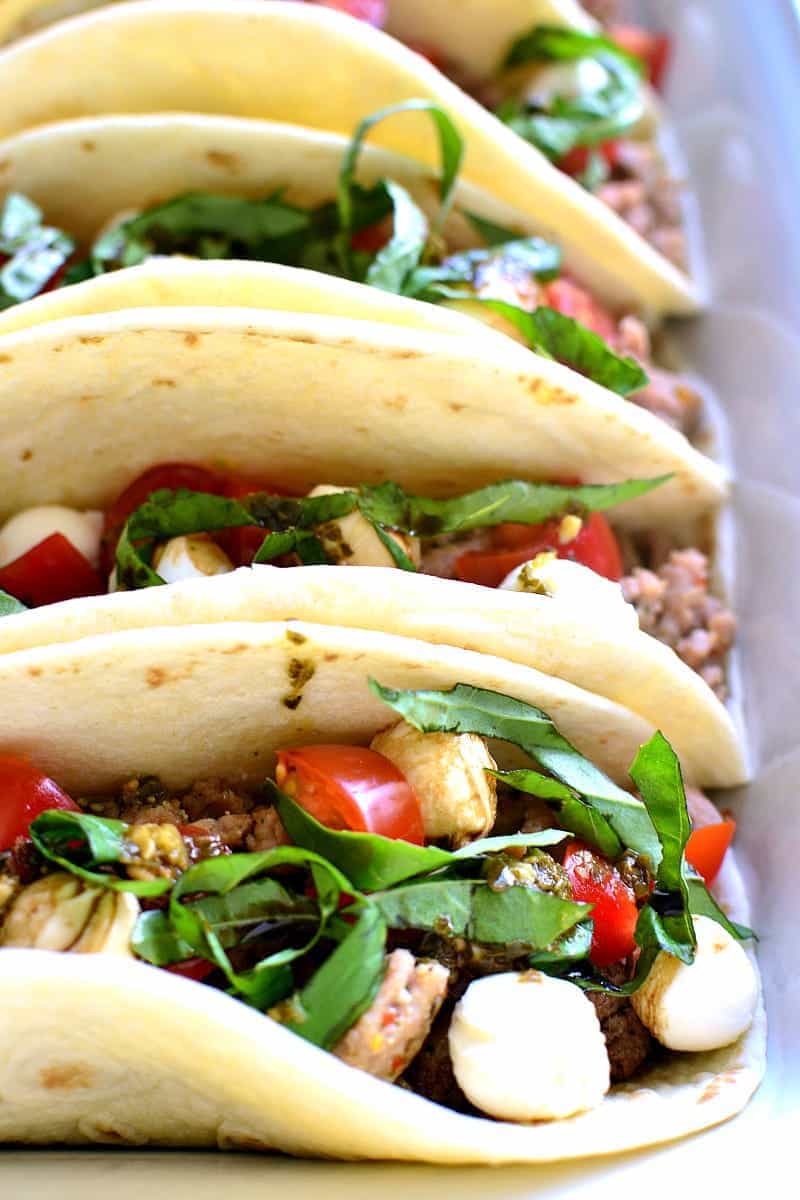 Caprese Italian Tacos Recipe
So what do we love about these Caprese Tacos? Well, they're the perfect fusion of Mexican and Italian flavors. There's something about all those Italian flavors wrapped inside a soft tortilla that makes you think: these just might be the best Italian tacos I've ever tasted! Who knew Italian and Mexican would get along so perfectly? Well, now you know. Enjoy!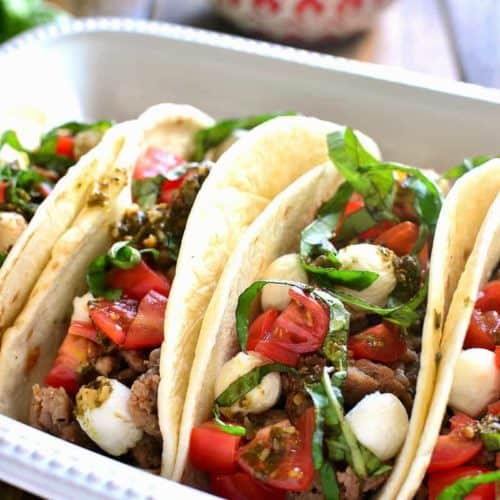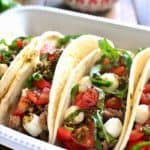 Caprese Tacos
Caprese Tacos combine the classic flavors of caprese salad with a go-to family favorite - tacos! These tacos are made with Italian seasoning and make an easy, delicious weeknight meal!
Ingredients
6

flour tortillas

fajita size

20

oz.

ground turkey or beef

1

0.7 oz. package Italian Dressing Mix (dry)

3/4

c.

tomatoes

chopped

4

oz.

fresh mozzarella pearls

8-12

fresh basil leaves

rolled and sliced

2

Tbsp.

pesto

optional
Instructions
Brown meat in a medium skillet over medium-high heat.

Add Italian Dressing Mix and mix to combine. Reduce heat to low, stirring occasionally, 5 mins.

Divide meat evenly among tortillas (approx. 1/3 cup meat per tortilla).

Top with tomatoes, mozzarella, basil, and pesto.


More Caprese Recipes: