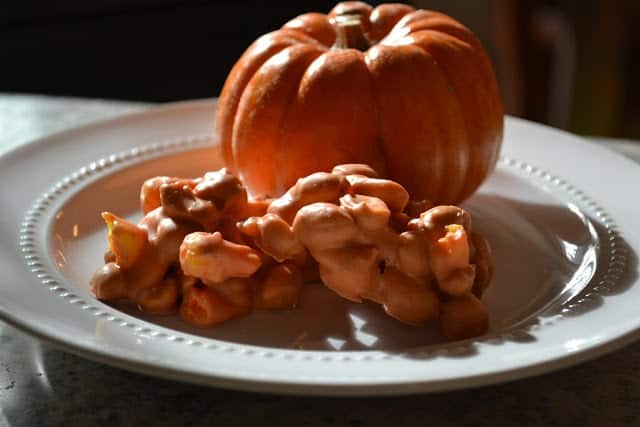 Some people say "Don't mess with perfection." That was my initial thought when I tasted the handful of candy corn and dry roasted peanuts from my sister Carrie. It was absolutely delicious – the way the sweet candy corn mixed with the dry, salty peanuts – clearly a match made in heaven.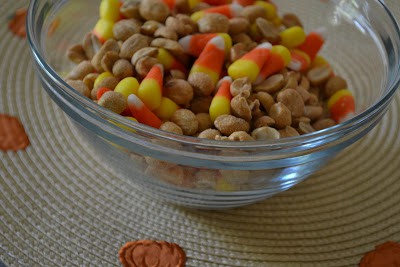 But I couldn't leave it alone. I had to mess. So what could possibly make this perfect combination even better?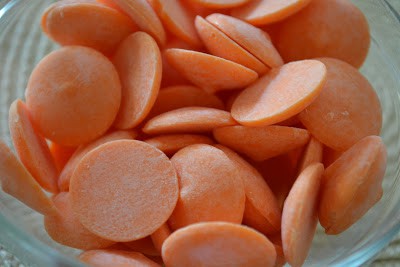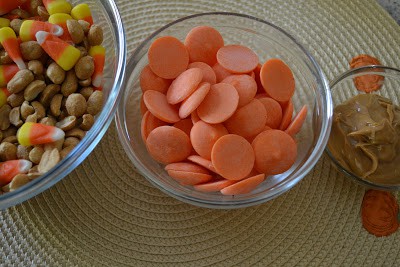 White chocolate. And peanut butter. CLEARLY.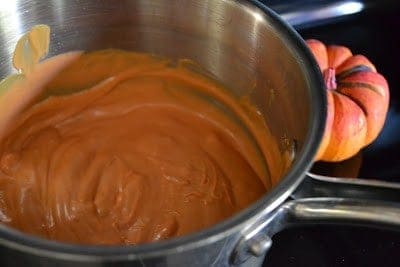 I melted them together in a small saucepan, and stirred in the candy corn/peanut concoction.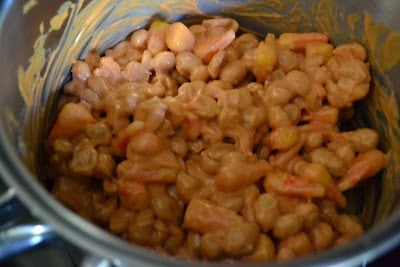 Then dropped them in clusters onto parchment paper, and refrigerated until hardened.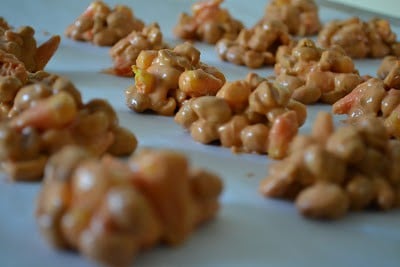 And…if possible…they were even better than the perfect handful that inspired them! Here's the recipe: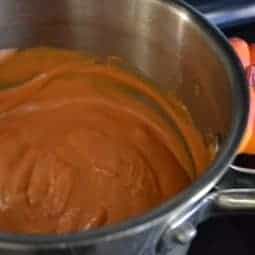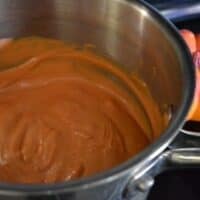 Candy Corn Peanut Clusters
Yield: 24

Prep Time: 5 minutes

Total Time: 5 minutes
Ingredients
1 cup white chocolate
1/4 cup peanut butter
1 1/2 cups dry roasted peanuts
1 cup candy corn
Instructions
Combine 1 cup white chocolate and 1/4 cup peanut butter in a small saucepan. Melt over medium-low heat, stirring often to avoid burning.
Add peanuts and candy corn to melted white chocolate & peanut butter.
Drop by tablespoons onto parchment paper-lined baking sheet.
Refrigerate or let stand at room temperature to harden.
Nutrition Information:
Yield: 24 Serving Size: 1 grams
Amount Per Serving: Calories: 139Total Fat: 8gSaturated Fat: 2gTrans Fat: 0gUnsaturated Fat: 5gCholesterol: 1mgSodium: 21mgCarbohydrates: 15gFiber: 1gSugar: 12gProtein: 3g