These Blueberry Granola Muffins are a quick breakfast packed full of sweet blueberries, vanilla almond granola then topped with granola streusel for a crunchy finish. A delicious portable snack thats sure to please everyone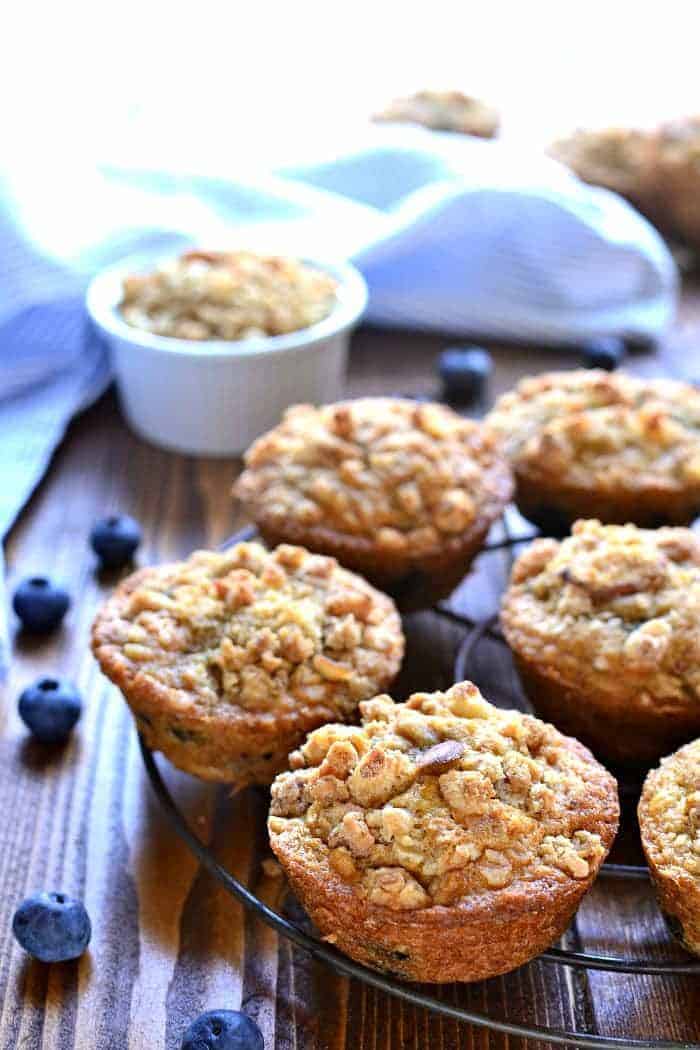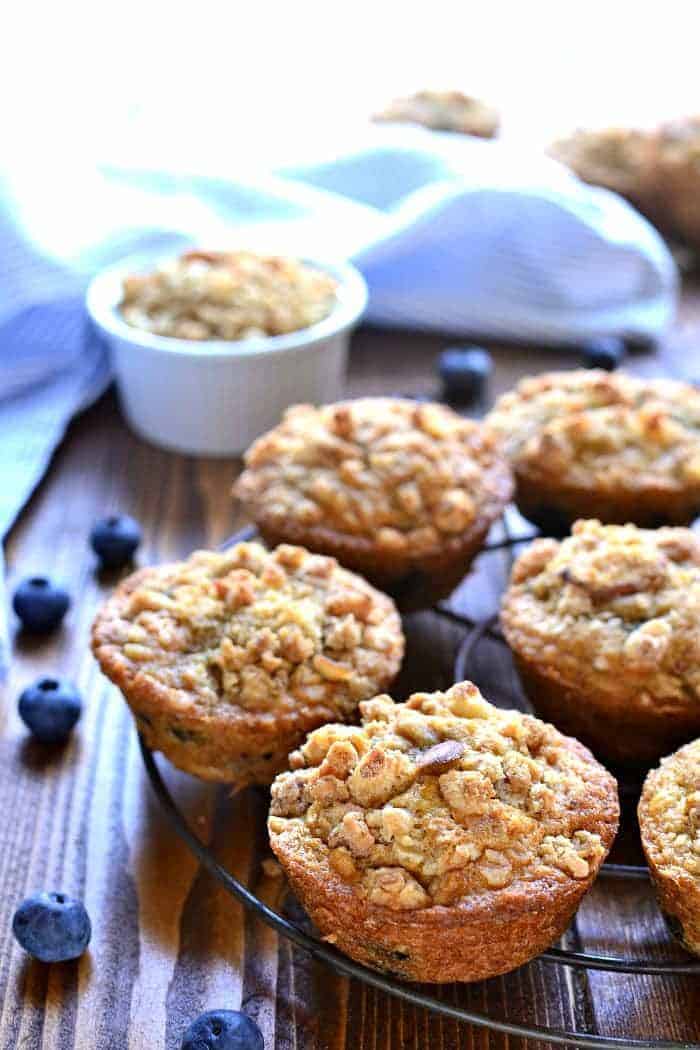 Do you ever have those moments when you know you shouldn't laugh….but you just can't help yourself? It happens to me all the time as a parent – when the girls come to me with their latest crisis or concern – and all I can think is, "Really? THIS?!"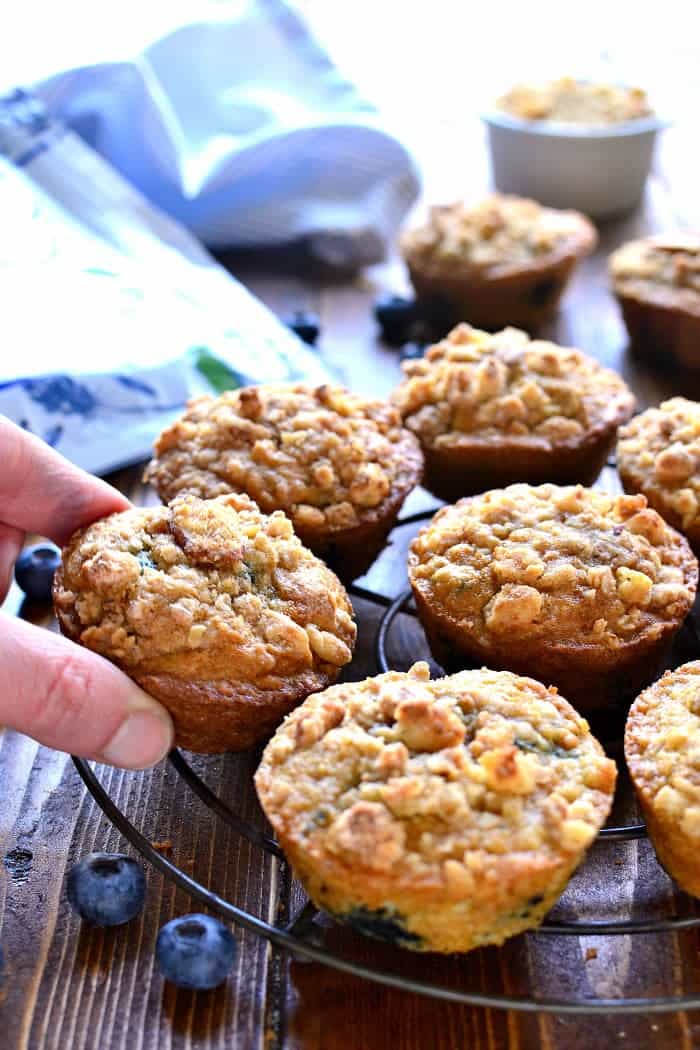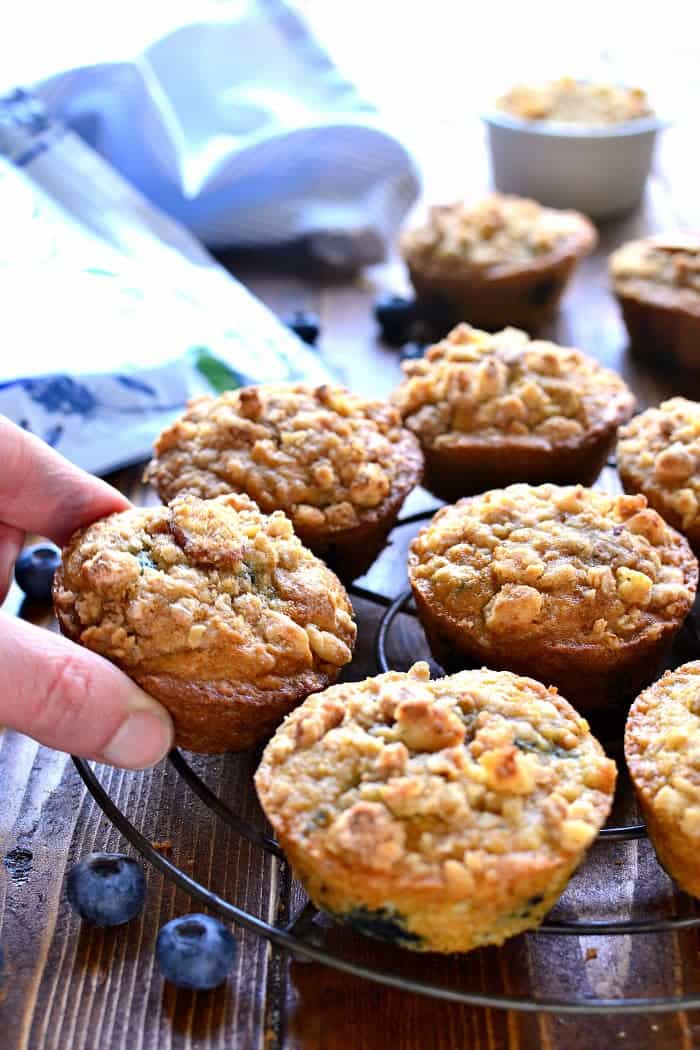 Just the other day, Greta came home from school in tears. And I knew we were in for something good. Sure enough, a couple questions in, she unleashed the fact that EVERYONE in her grade is getting braces, except for her, and that is TOTALLY unfair!!!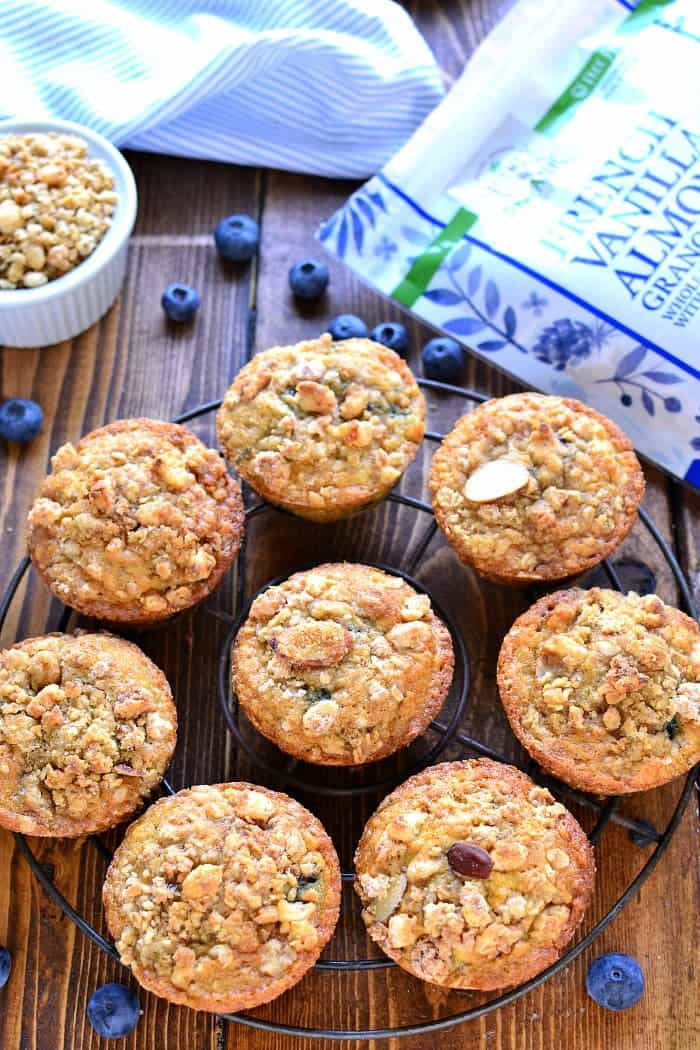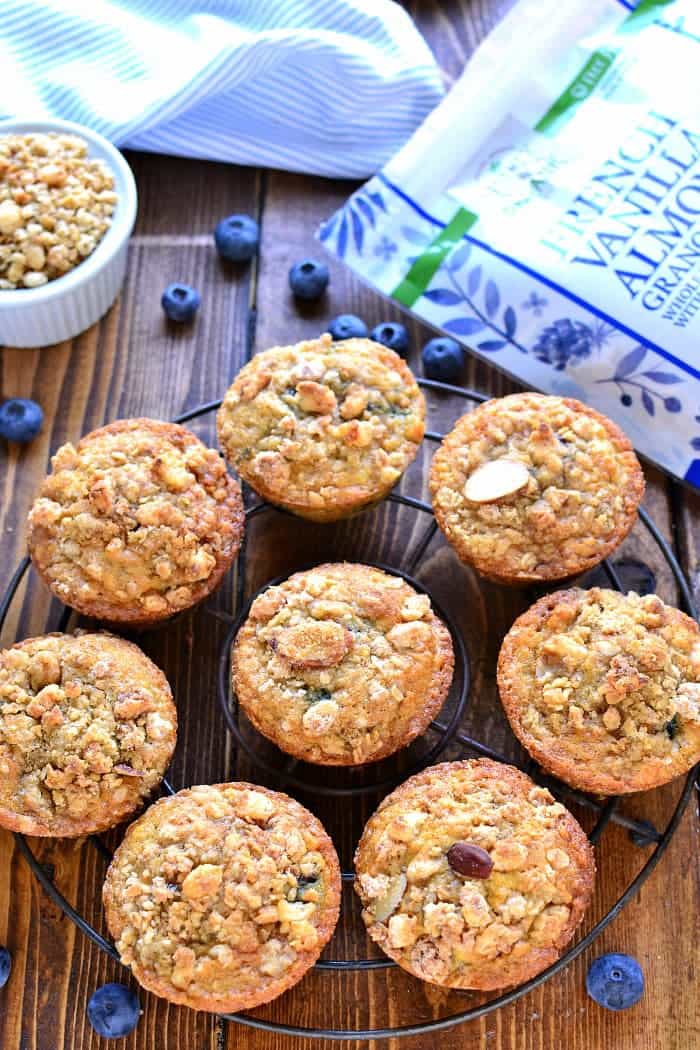 Now. This is a discussion we've had before. We've known for a while that Greta is jealous of glasses and braces (two things I would have paid to get rid of when I was in school)….and that being rational with her is really of no use. Still, I started with sympathy.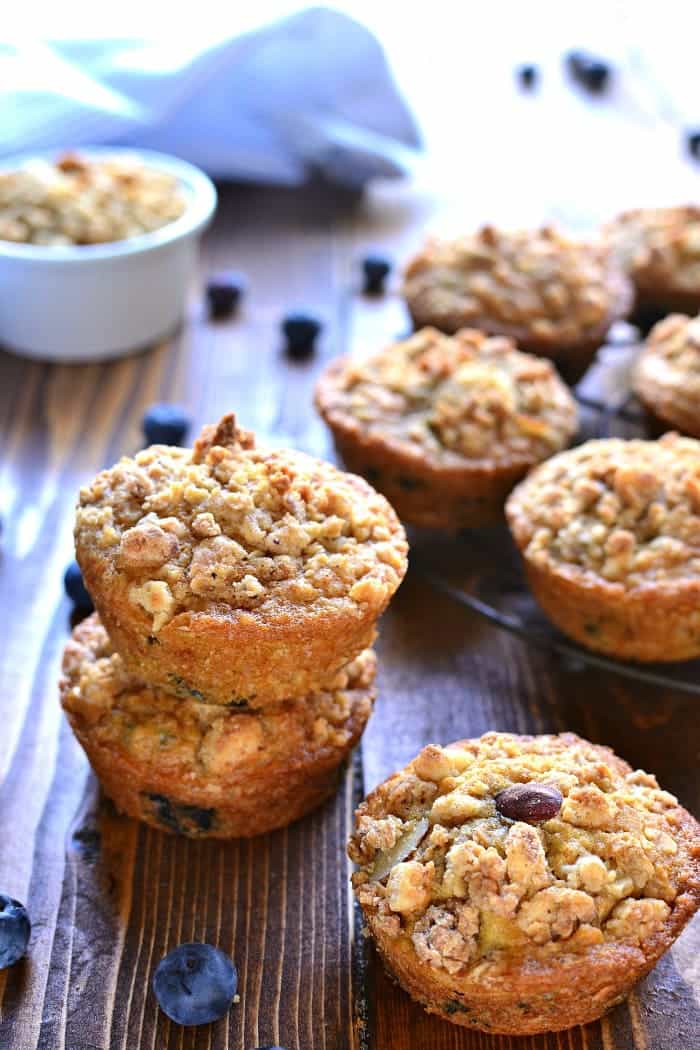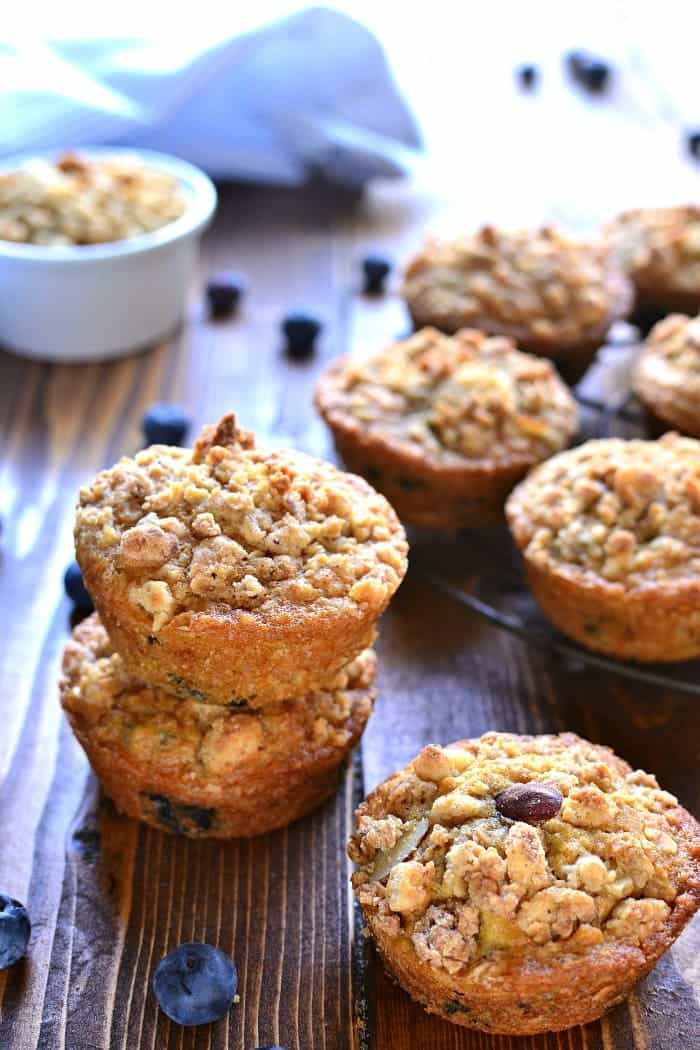 I told her I was sorry she felt left out. I explained to her that getting braces isn't something you do for fun, or for fashion….it's something you do because you have to. And, just as I suspected, my words fell on deaf ears. And then, from the other room, I heard her yell, "Ellia, you're LYING!! My teeth aren't even crooked! You were just trying to make me feel better!!!!" It was at that point that I'm pretty sure I laughed out loud. She WANTS crooked teeth so she can get braces!? What???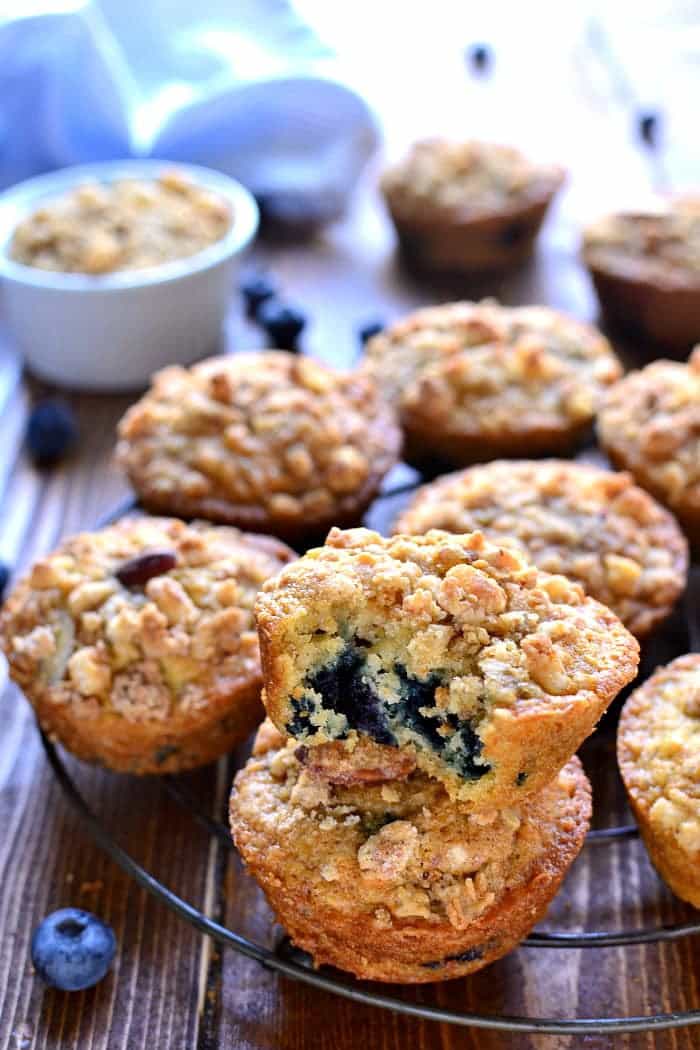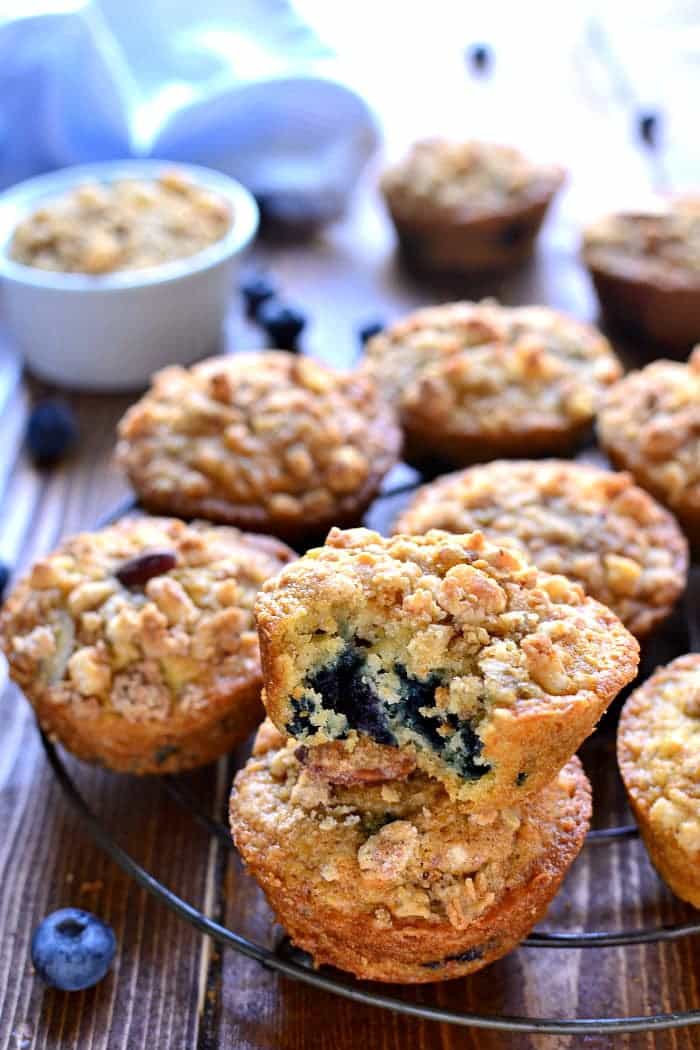 The truth is, the braces conversation is just one of many that plague our house on a regular basis. And even though I know I really shouldn't laugh….you know what they say. Sometimes you gotta laugh to keep yourself from crying. And sometimes…you need to make muffins!!!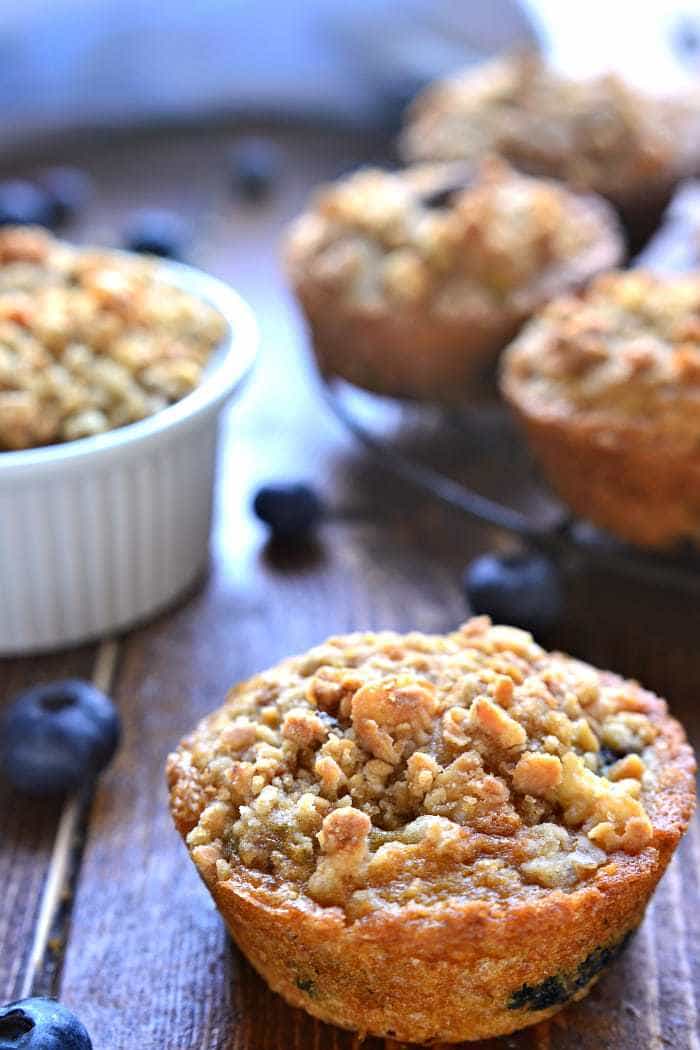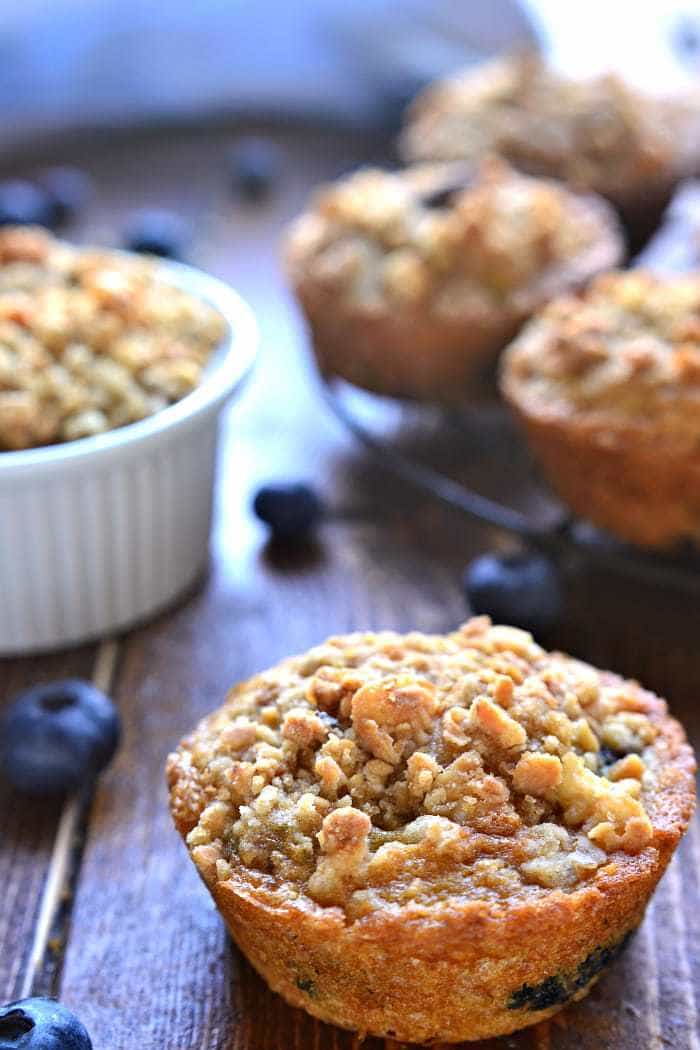 Blueberry Granola Muffins
I know it sounds silly, but there's something about a fresh plate of muffins on the kitchen counter that makes everything feel better. Like no matter what the latest crisis is, we can get through it together. Because everyone comes together over muffins! Especially when they're delicious as these Blueberry Granola Muffins.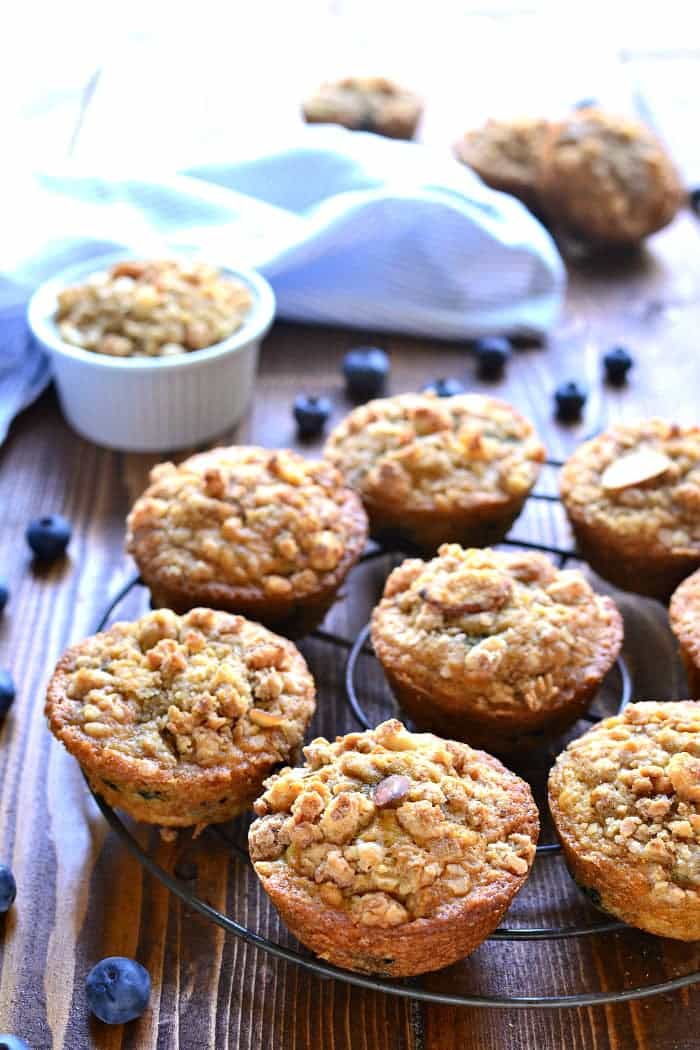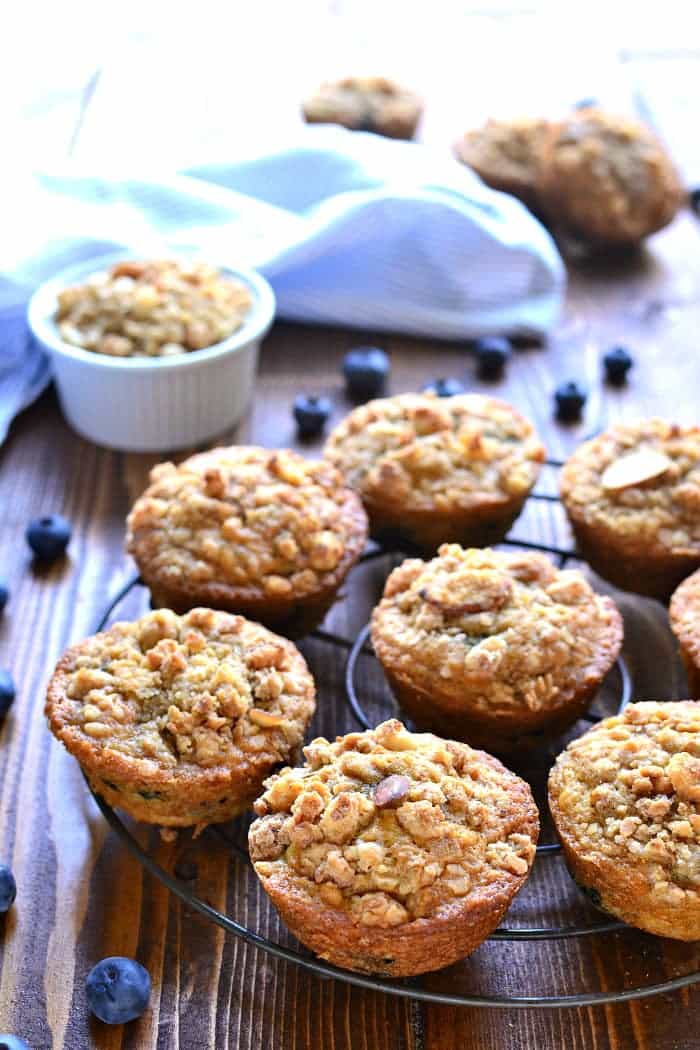 I recently tried Simply Roundy's Organic French Vanilla Almond Granola, a new product from Pick 'n Save, and I knew I needed more of it in my life. It has such great flavor and crunch, and we've been using it every morning on top of yogurt. And then I had the idea of adding it to muffins….and the rest is history. We're hooked! At the rate we're going…with a new crisis every other day…there are many many muffins in our future. Good thing we all agree on what kind! Blueberry Granola Muffins for the win (and for my sanity)!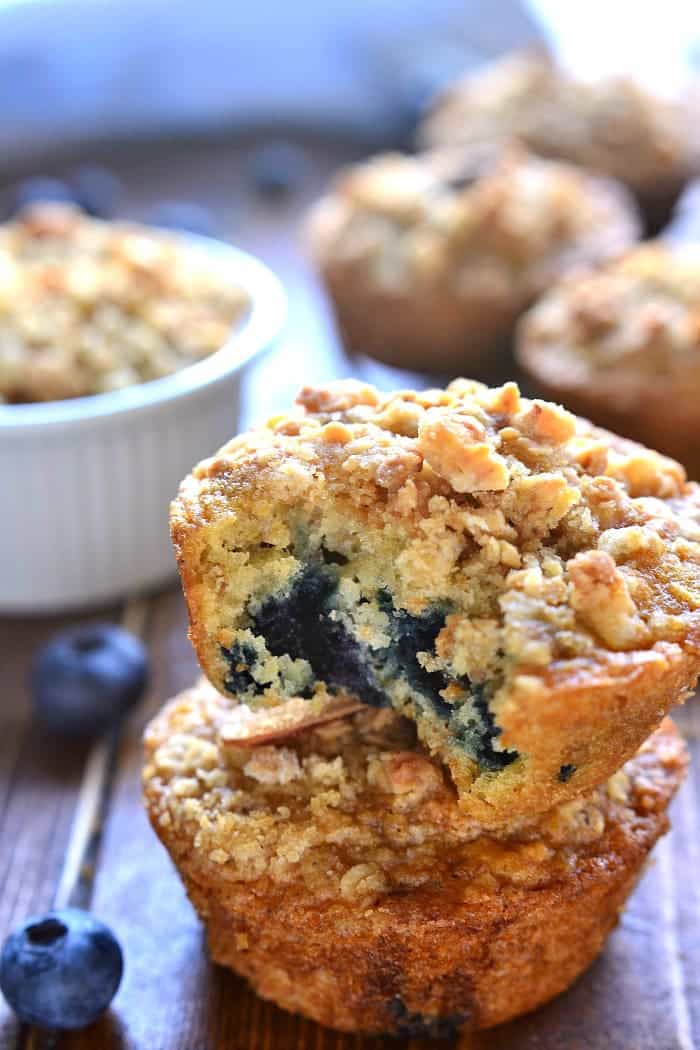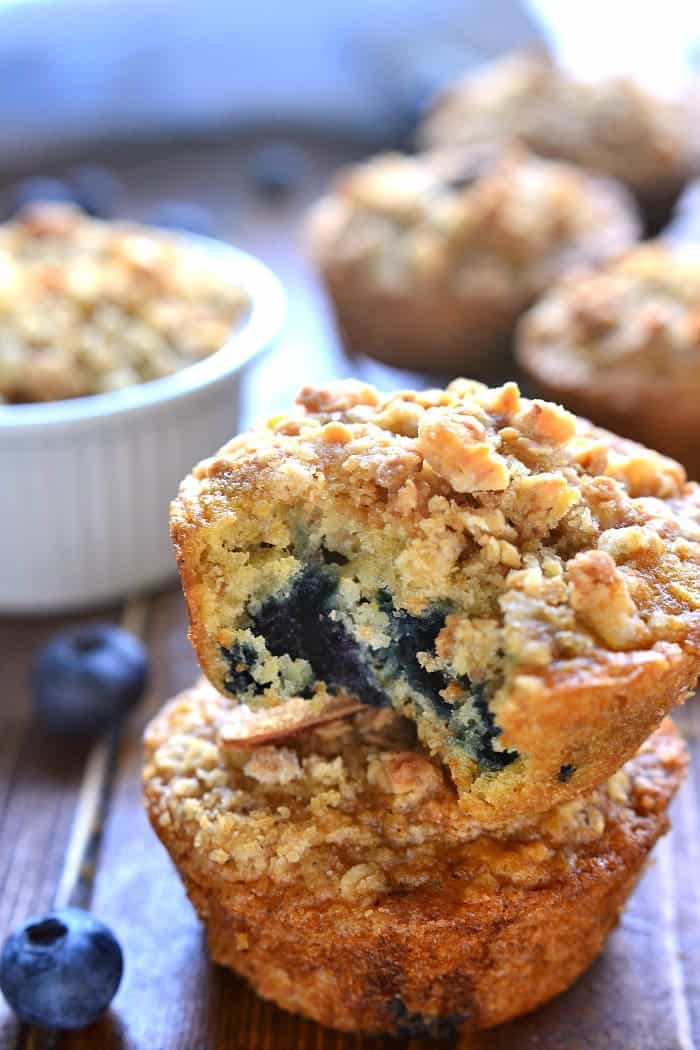 For more recipe inspiration, and to learn more about all that Pick 'n Save has to offer, check out their website or visit them on Facebook, Twitter, or Pinterest!
Here is the recipe for Blueberry Granola Muffins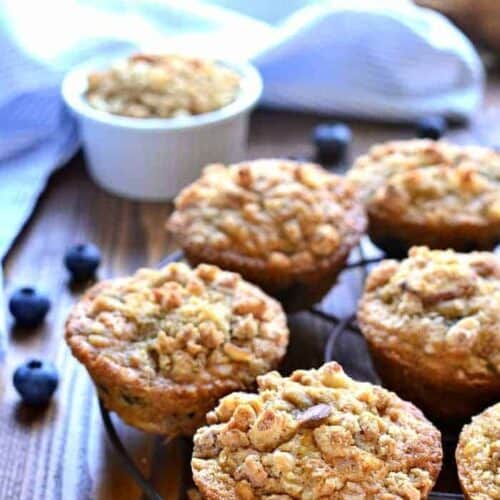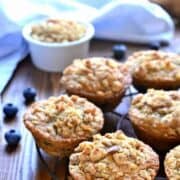 Blueberry Granola Muffins
Blueberry Muffins get a makeover with the delicious addition of granola! These Blueberry Granola Muffins are packed with sweet blueberries and vanilla almond granola, then topped with granola streusel for a crunchy finish. Sure to become a family favorite!
Ingredients
Muffins
1

c.

flour

1/2

c.

sugar

2 1/2

tsp.

baking powder

1/2

tsp.

baking soda

1/2

tsp.

salt

1 1/2

c.

Simply Roundy's Organic French Vanilla Almond Granola

1

c.

milk

1

egg

beaten

1/4

c.

vegetable oil

1

tsp.

vanilla

1

c.

fresh or frozen blueberries

+ 1 Tbsp. flour
Streusel
1/2

c.

Simply Roundy's Organic French Vanilla Almond Granola

2

Tbsp.

flour

2

Tbsp.

brown sugar

1

Tbsp.

butter

softened (not melted)
Instructions
Preheat oven to 400 degrees.

In a large mixing bowl, combine flour, sugar, baking powder, baking soda, and salt.

In a separate bowl, mix granola and milk. Let sit for 5 minutes.

Pour granola mixture into dry ingredients; add egg, vegetable oil, and vanilla and stir until fully combined.

Toss blueberries with 1 Tbsp. flour to coat (this is particularly important if the blueberries are frozen).

Gently fold blueberries into batter.

Prepare streusel by combining all ingredients and mixing until butter is incorporated.

Fill greased or lined muffin tins 2/3 full. Batter will make approx. 18 muffins.

Divide streusel evenly among tops of muffins before baking.

Bake at 400 degrees for 18-20 minutes.
For another great muffin recipe, try my Caramel Cappuccino Muffins