Easy Banana Cream Pie Dip makes a simple, delicious snack that's perfect for kids. Serve it with Horizon Honey Snack Grahams for a fun flavor combination that everyone will LOVE!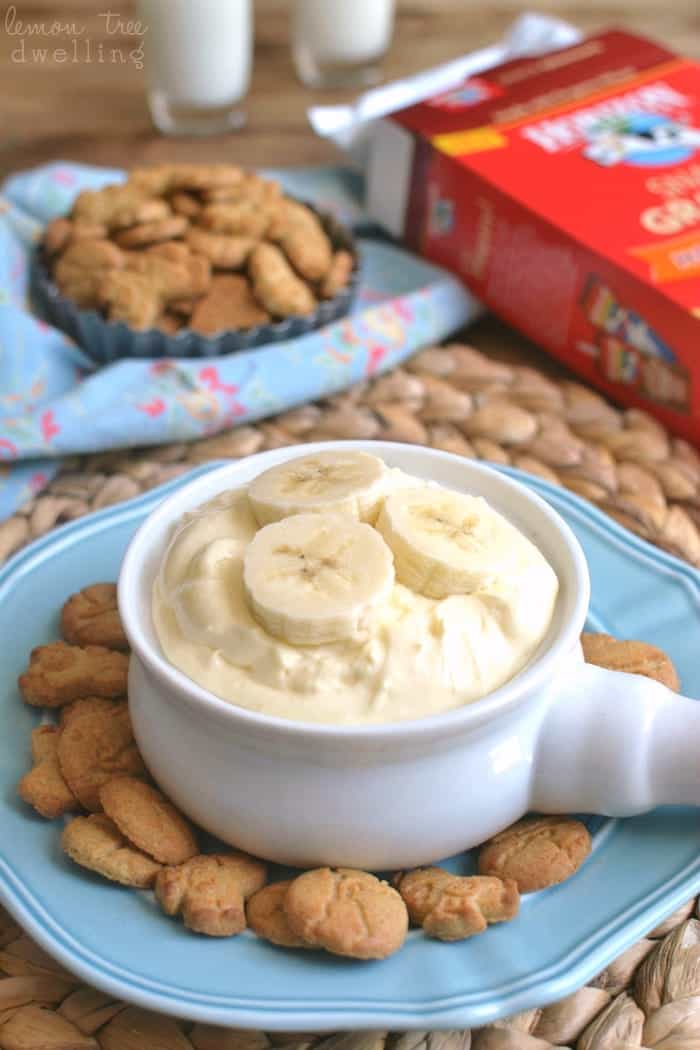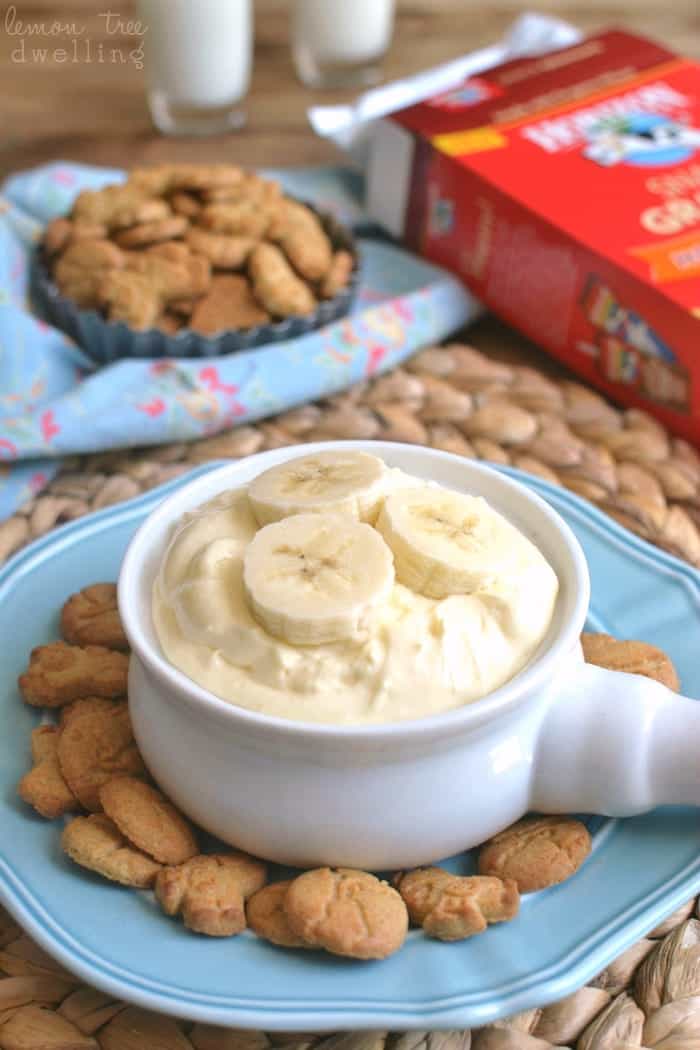 So. Have I mentioned that Greta is in a play this summer? Well….she is! She's playing a servant and a villager in Beauty and the Beast, and so far, she's loving it. Needless to say, we are hearing lots of "Be Our Guest", "Bonjour", and "Tale As Old As Time"….and as much a I'm finding it adorable for now, I can see how it might eventually lose its luster. I'll keep you posted.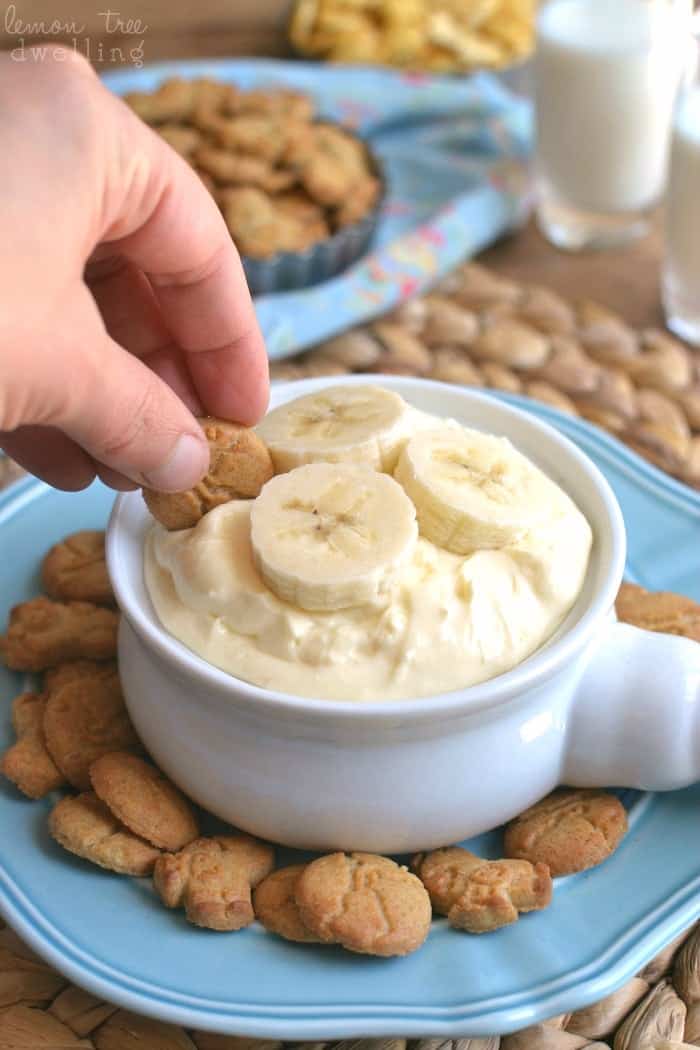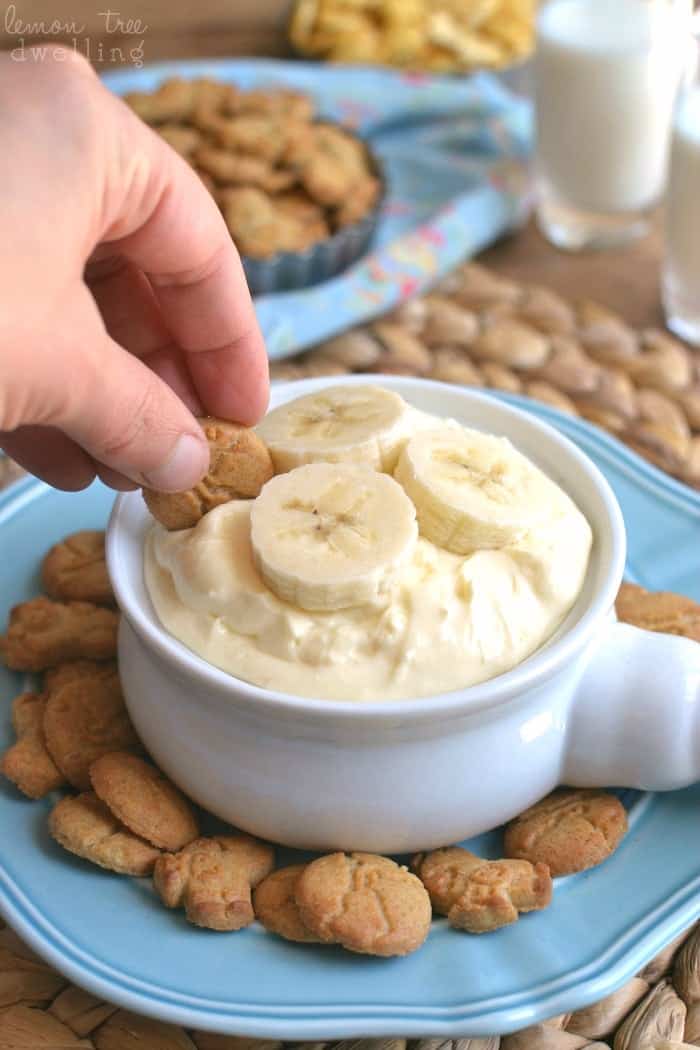 But for now, I am absolutely loving the fact that Greta has found something she loves. She's always been more on the artistic side, and soccer just wasn't doing it for her. It's so fun to see her trying something new, especially when it's something I could really see her being good at! The only downside! ALL the practice. And by ALL the practice, I mean the two 2 hour practices a week. Ha! But when you have 3 other kids with you, any amount of time can feel like an eternity! Especially when it happens twice a week! You feel me?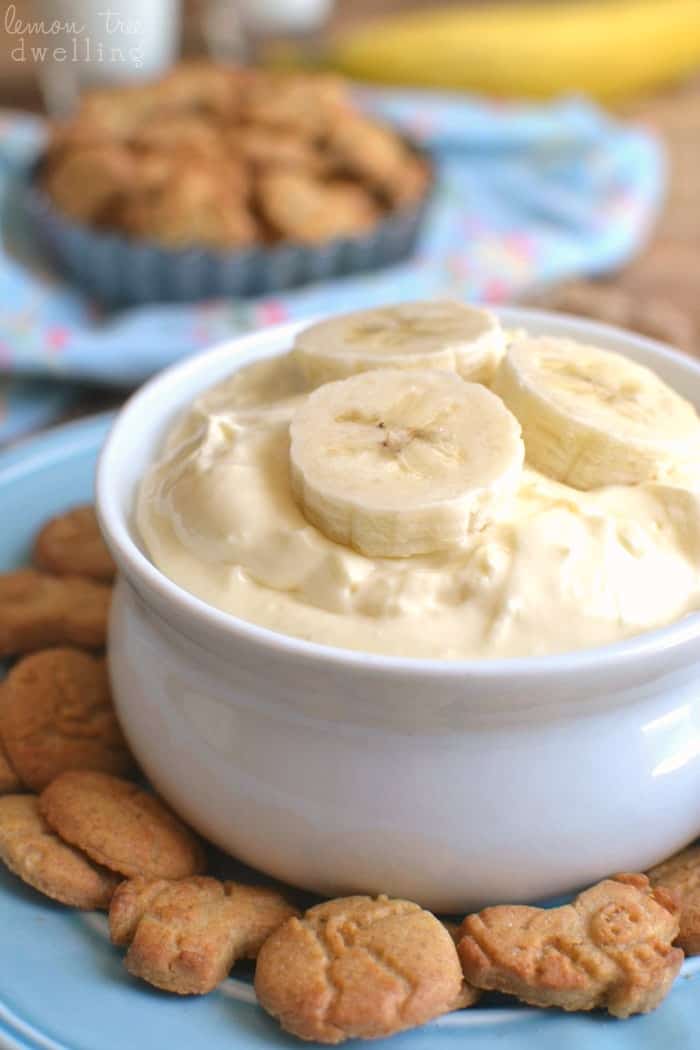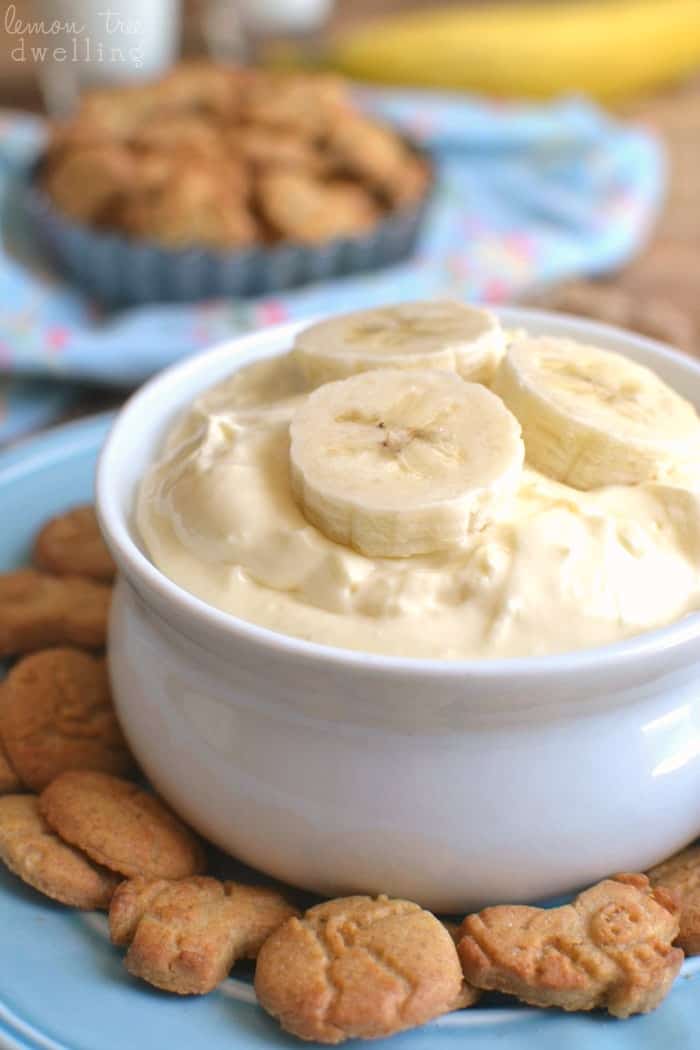 There's only so much you can do to keep a 9 year old, a 4 year old, and a 14 month old quiet and occupied for 2 hours. Which is precisely where these Horizon Snacks come in. We recently discovered them, and let's just say they are a LIFESAVER! We've been taking a box of them with us with us to every.single.play practice. The kids love all the different varieties (and believe me, there are lots to choose from) and I love the fact that they're a snack I feel great about giving them. That, and the fact that they keep us sane during those long 2-hour practices….!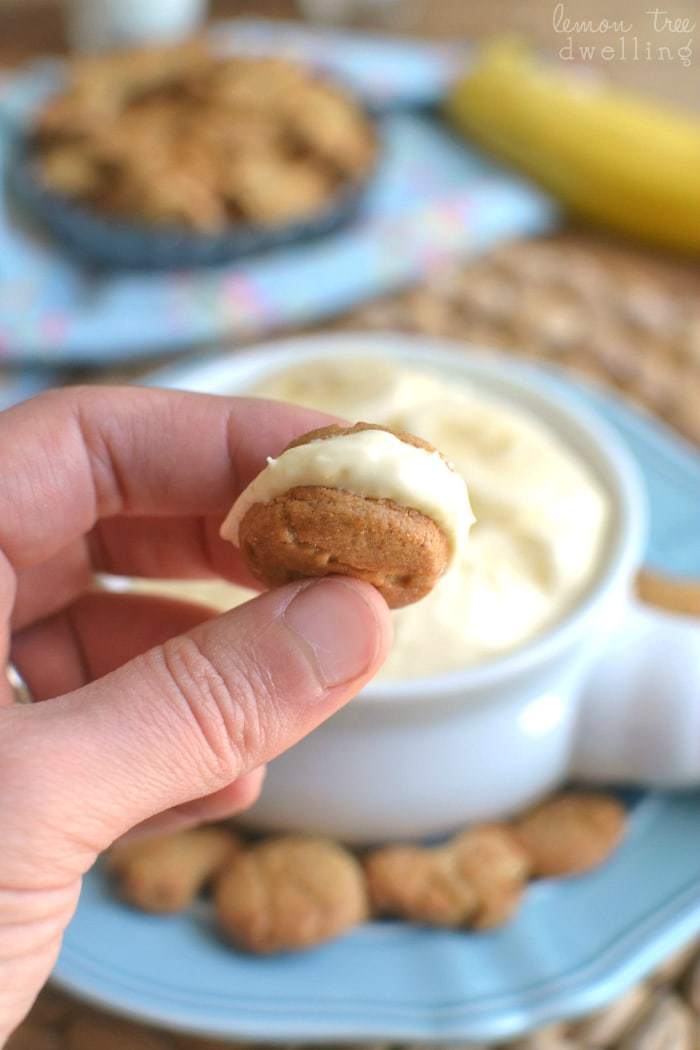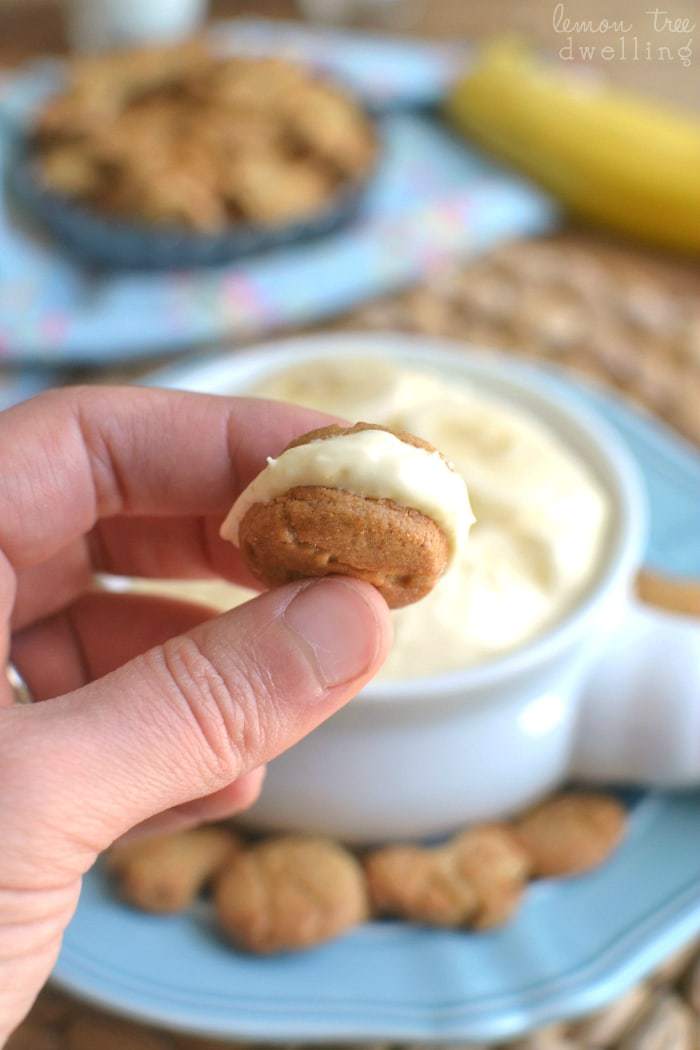 So, as a special little treat for all of us….for making it through play practice (and summer school, and dance class, and piano lesson) alive….I decided to whip up a fun dip. Something that I knew would be absolutely delicious with our favorite new grahams. Banana Cream Pie Dip!!! Honestly? It tastes just like banana cream pie, and it takes just 5 ingredients and 5 minutes to make. Best of all, it's AMAZING with Horizon Honey Snack Grahams. Or Cinnamon Snack Grahams. Or Original Snack Crackers. Basically, it's a match made in heaven. Kinda like Greta and her play…..at least for now.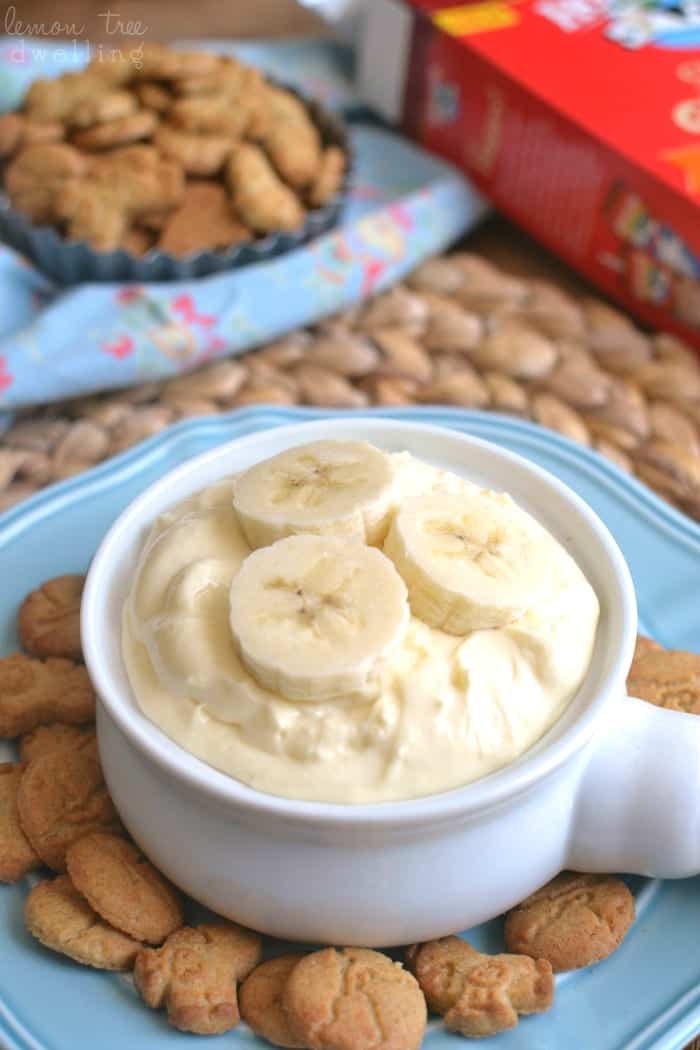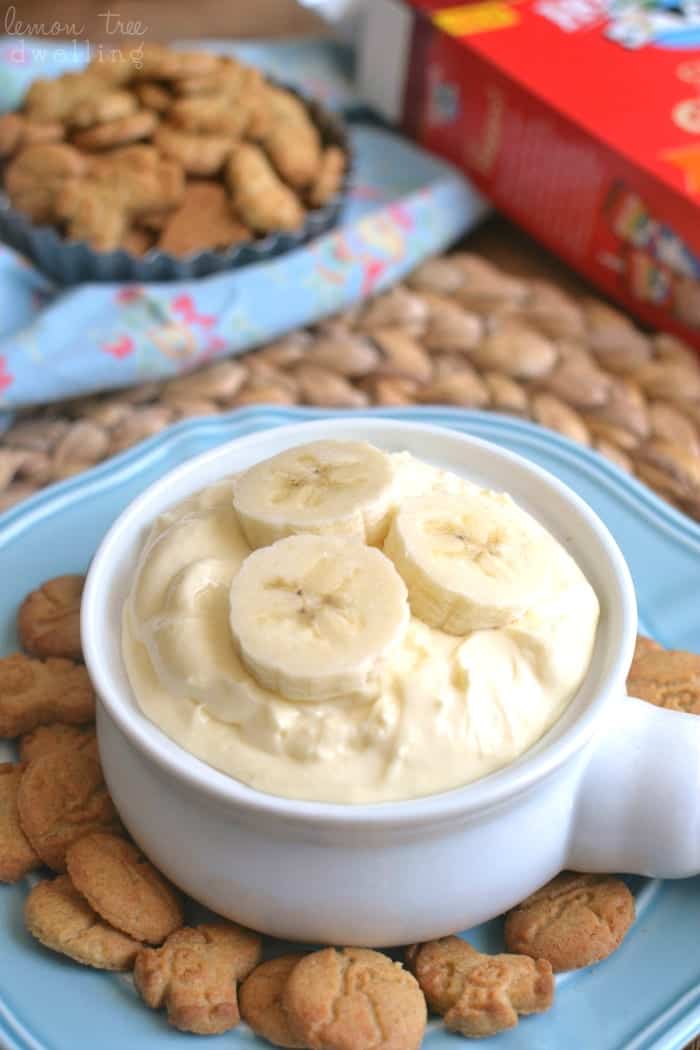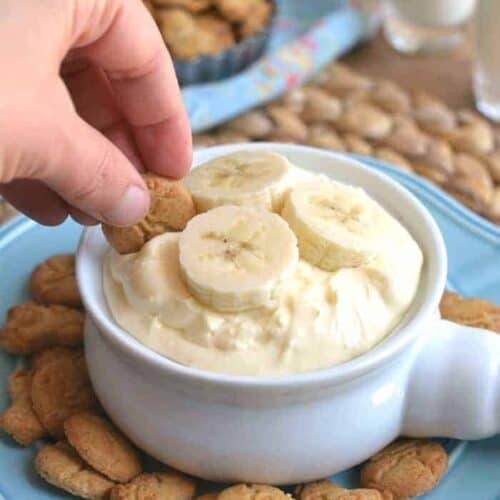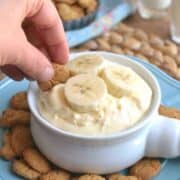 Banana Cream Pie Dip
Ingredients
1

c.

vanilla Greek yogurt

or regular vanilla yogurt

4

oz.

cream cheese

softened

1/4

c.

banana flavored instant pudding mix

half of a 3.4 oz. box

1/2

tsp.

vanilla extract

1/2

banana

sliced
Instructions
Combine yogurt, cream cheese, pudding mix, and vanilla extract in a medium mixing bowl.

Beat on medium-high speed until smooth and creamy.

Spoon into a serving dish; top with sliced bananas.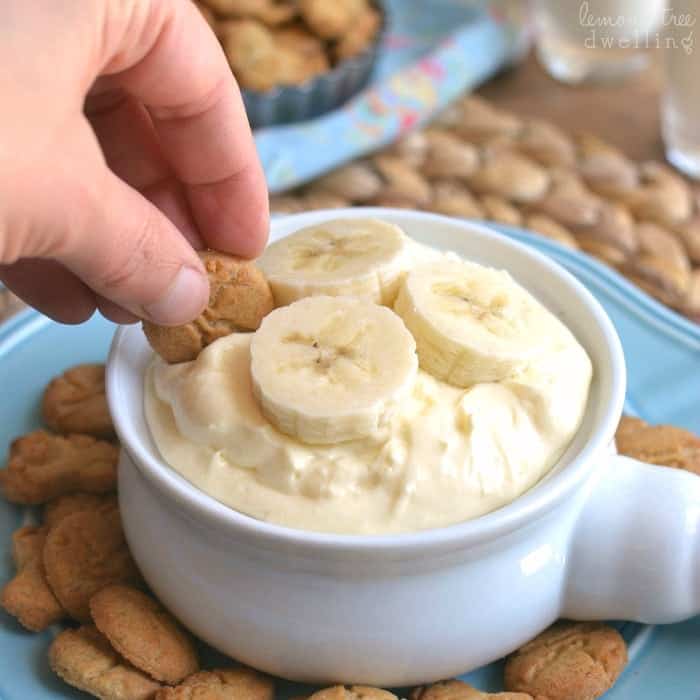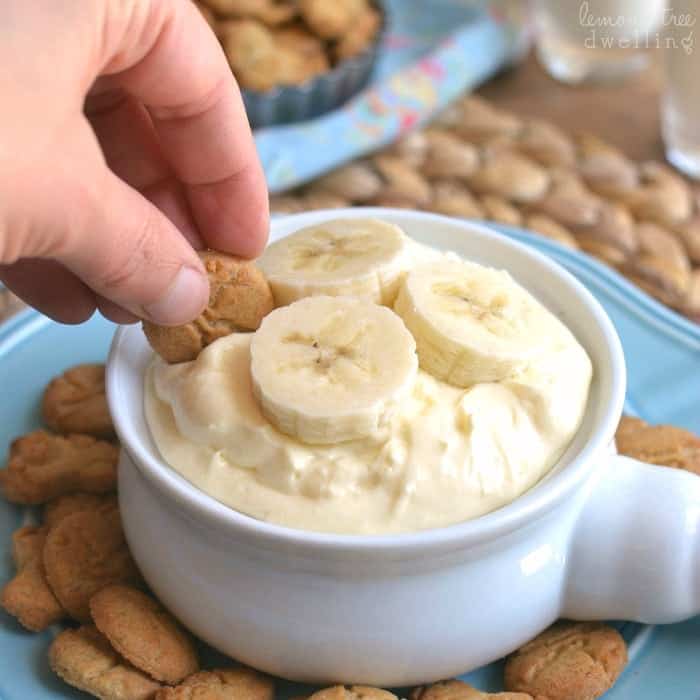 To find out more about Horizon, visit them on Facebook, Twitter, Instagram, or Pinterest!


This conversation is sponsored by Horizon. The opinions and text are all mine.