These Baked Turkey and Cheese Sliders are a family favorite! These delicious make ahead appetizers are perfect for game day, dinner, or your next party!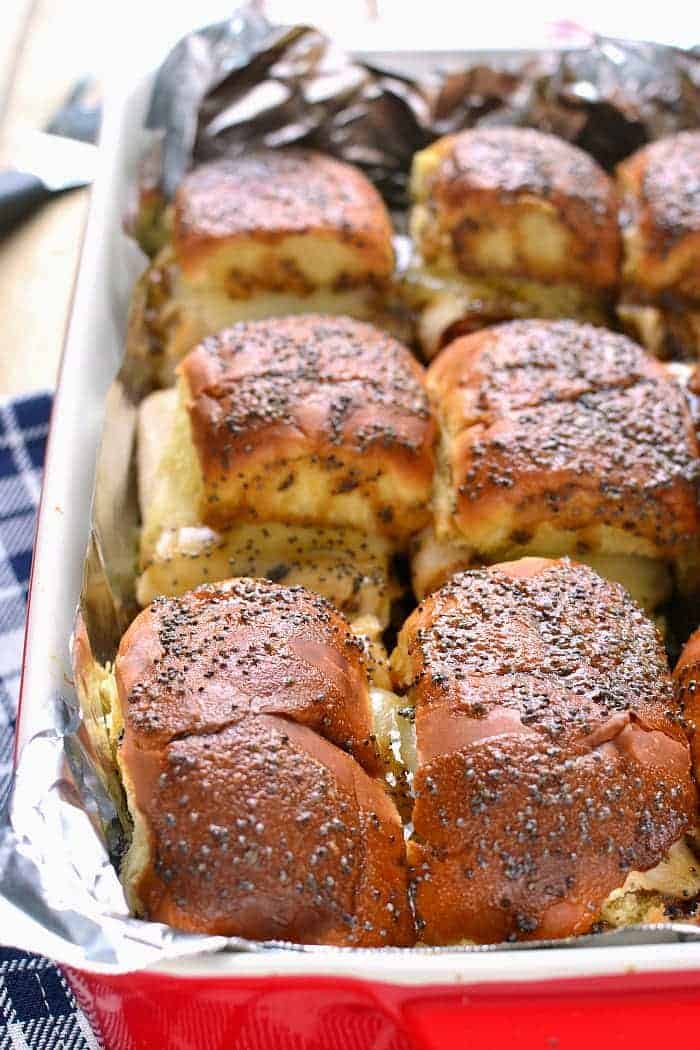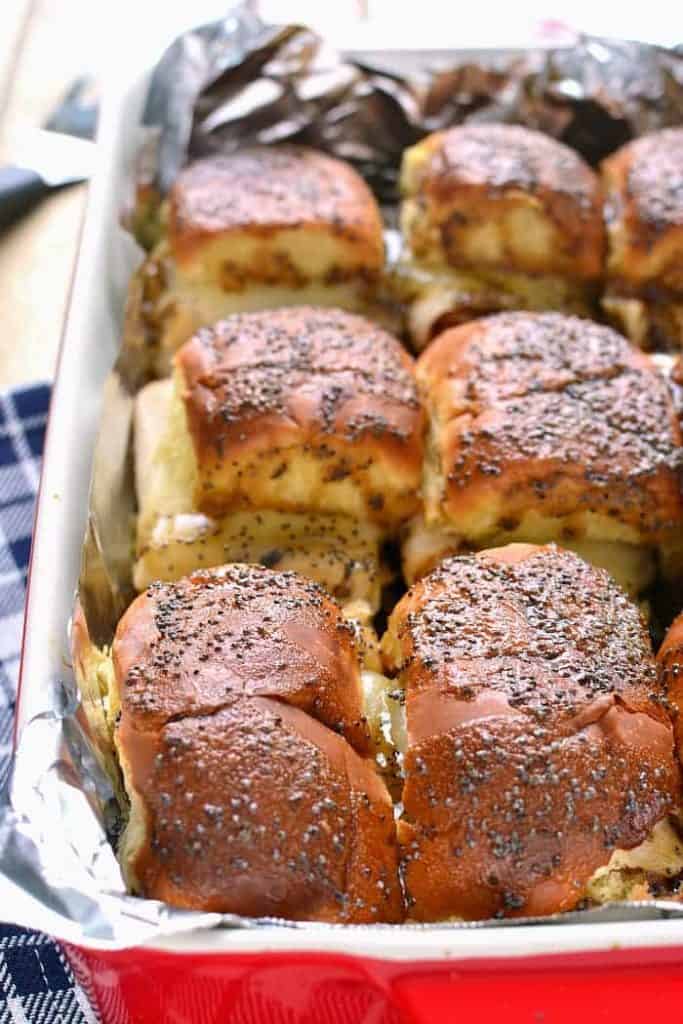 So did I ever tell you what Santa got us for Christmas? I don't think so….partially because I didn't want to jinx it! See, Santa got us a trip to a waterpark….which was supposed to happen the 3 days right after Christmas. Except that Jorden was deathly ill….and, much to the girls' dismay, our trip was postponed until now.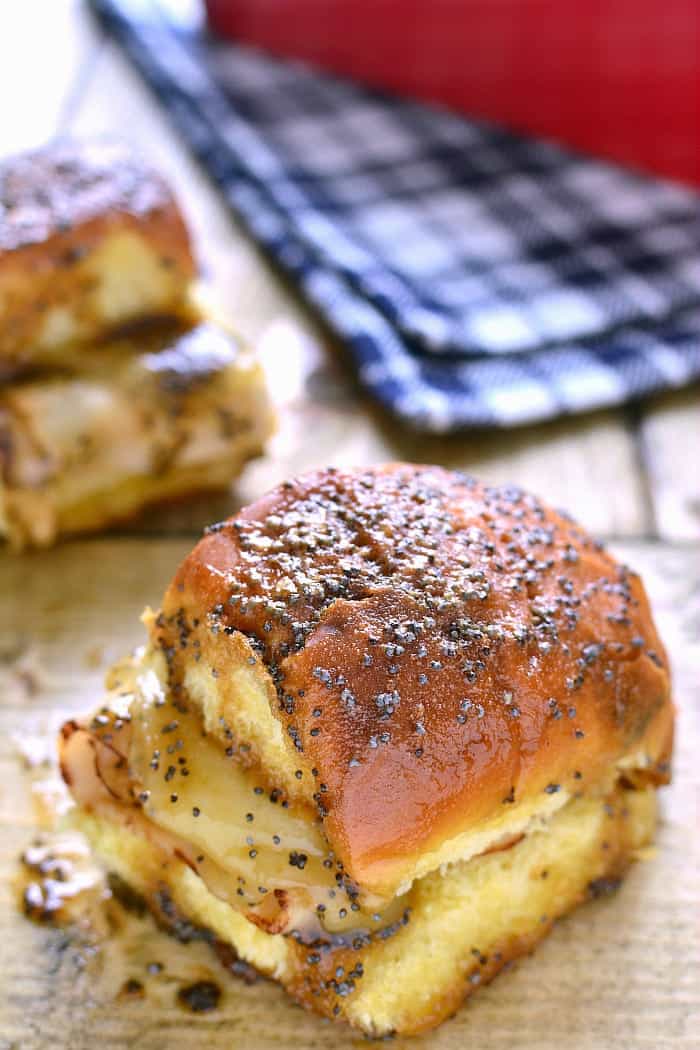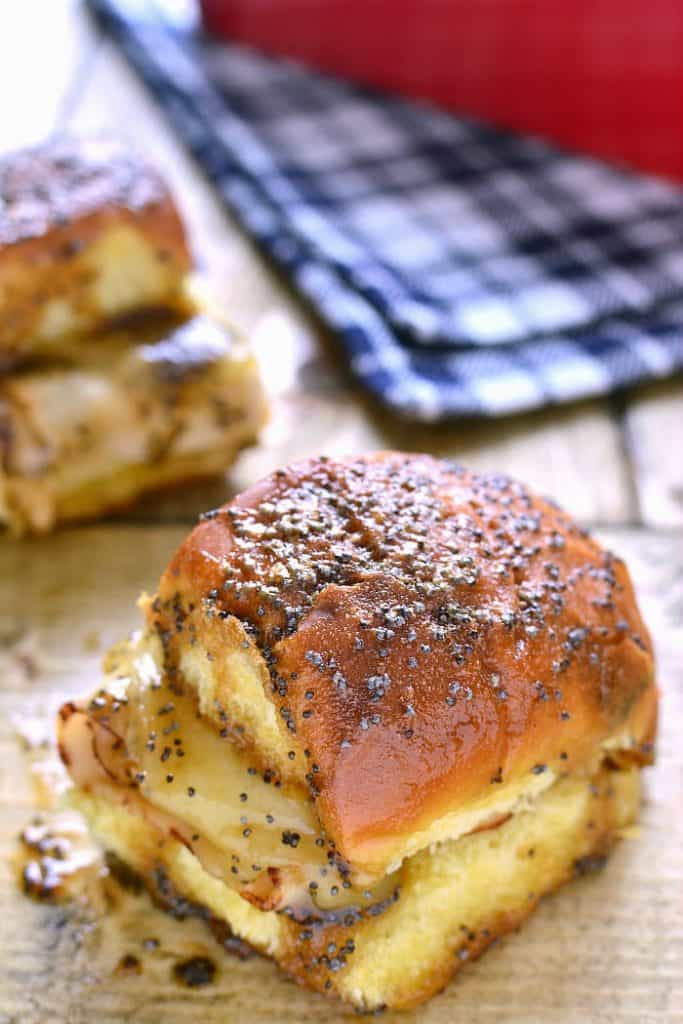 The good news? We got to look forward to it for 2 weeks! And when I say look forward to it, I mean the girls. Because let's be honest. Waterparks are totally for kids.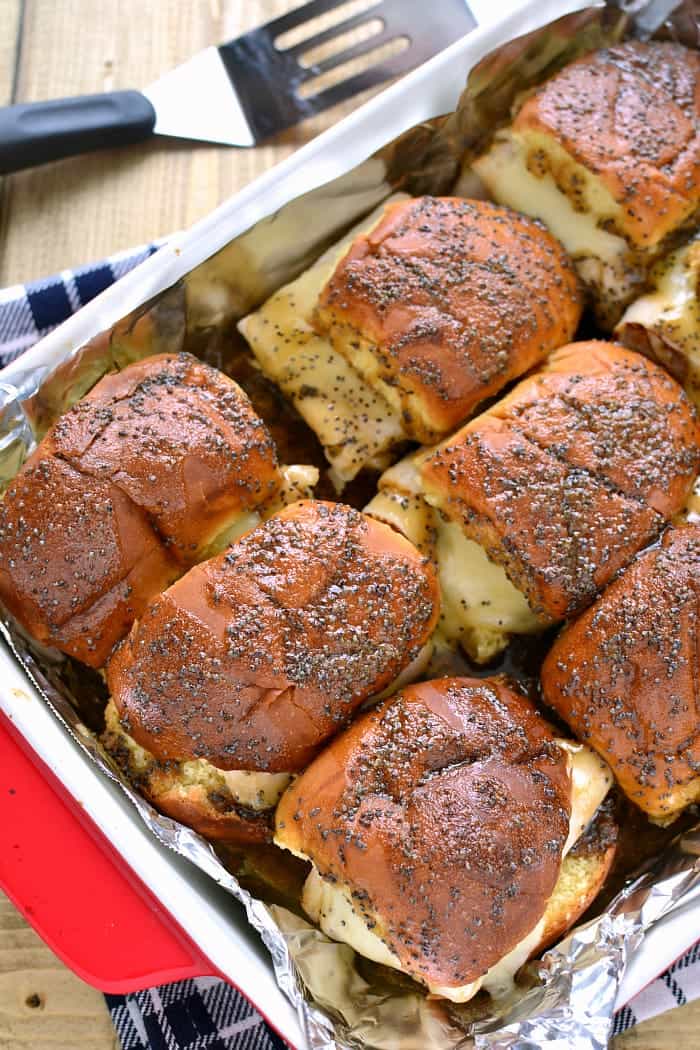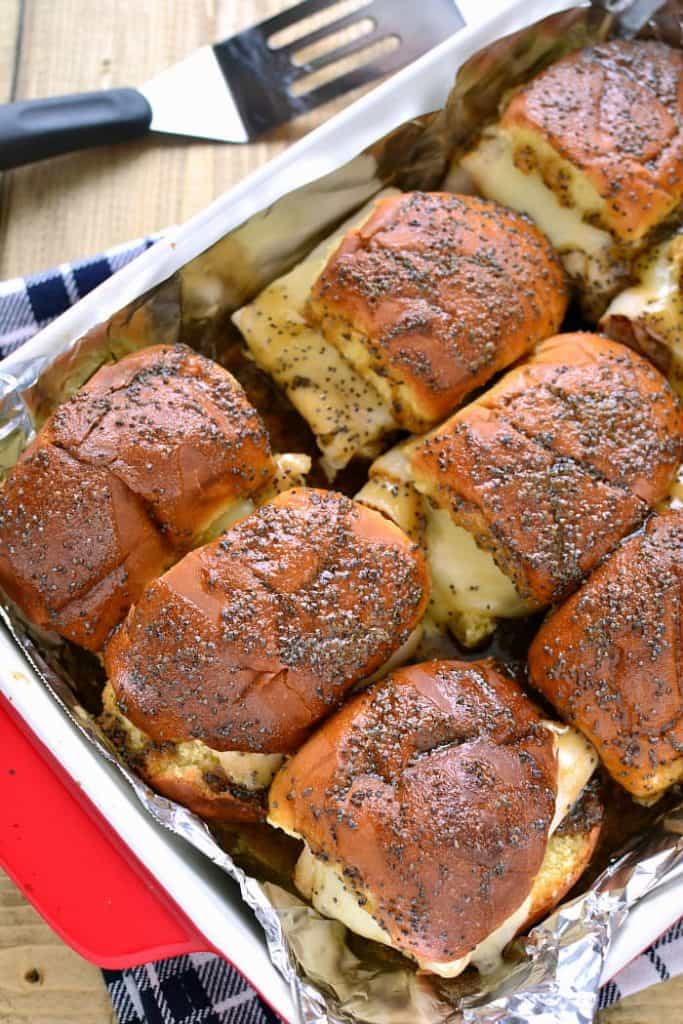 But. I must say. After the weekend, I stand corrected! We had a BLAST at the waterpark! Possibly because Santa was generous and got us the family suite, or possibly because we finally found a waterpark where I wasn't shivering the entire time we were there.
Or it might have had something to do with the mimosas at breakfast and french fries at dinner…..!? It definitely wasn't because of the $18 movie we rented. The Good Dinosaur? Have you seen it? Holy sad movie for kids!!! But that's a discussion for another day.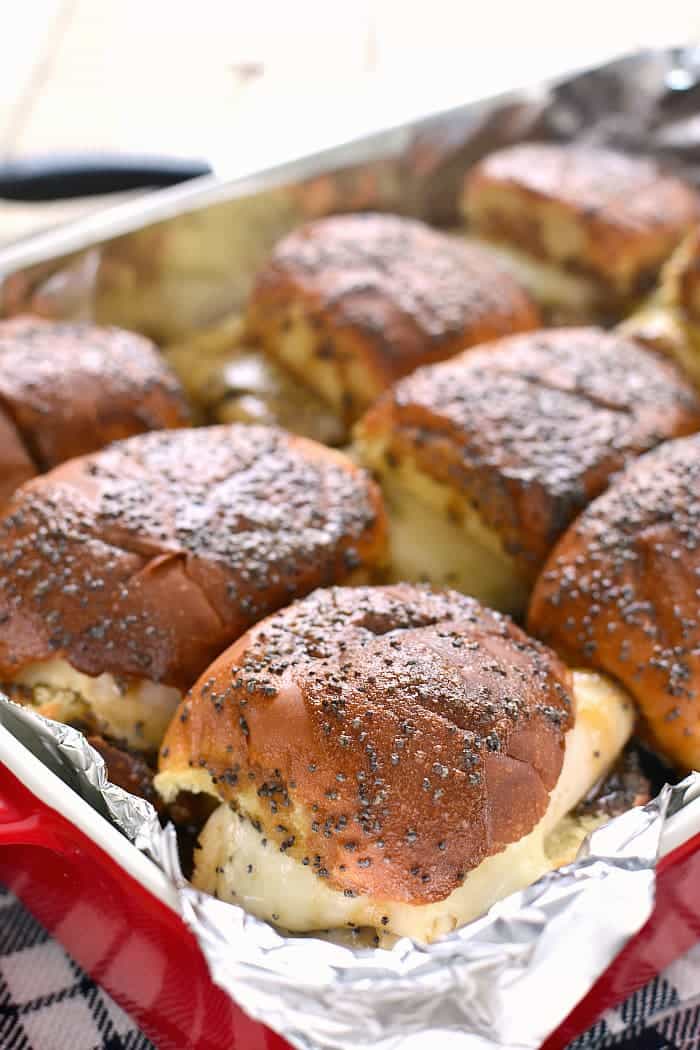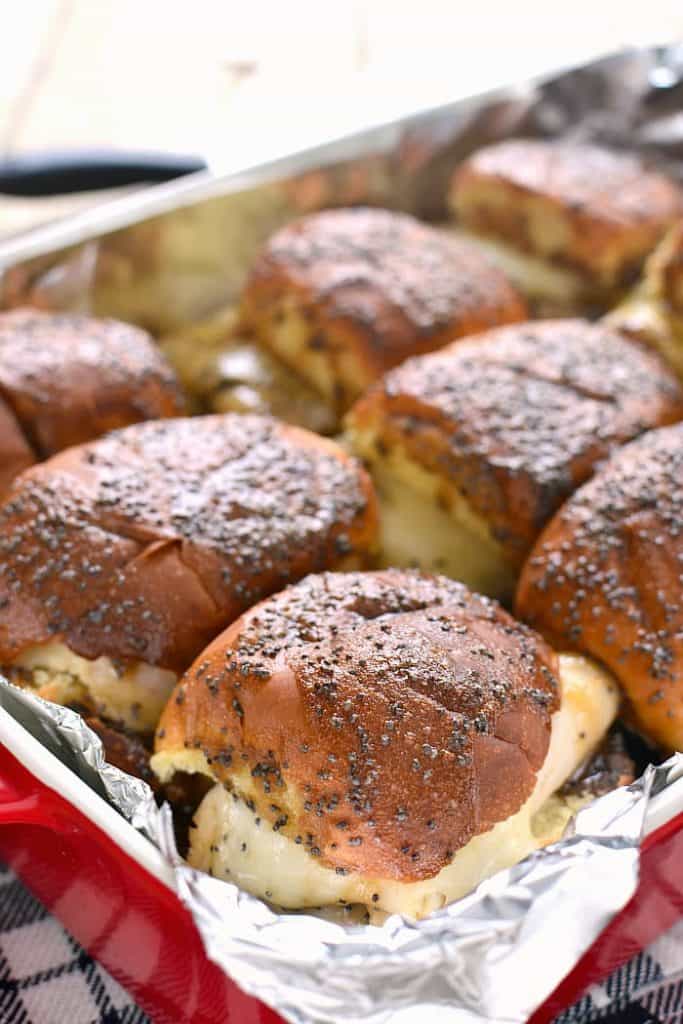 The truth is, we let loose for a few days, and it felt great. And now…..back to reality! And I'm completely cringing at the thought of it. Who wants to go back to a busy week filled with schedules and responsibilities after hanging out at a waterpark for 3 days? Not me! One thing I know for sure is these Baked Turkey Sliders will definitely be making an appearance on the weekly menu.

Turkey and Cheese Sliders
Not only are these Turkey and Cheese Sliders quick and easy and meant to be prepared in advance (my favorite kind of meal)….but best of all, everyone loves them! And I mean everyone. They're one of our favorite things to serve at parties and get togethers, and once you try them, you'll see why!
As for the recipe, it's a variation of a recipe my sister passed on to me years ago, and there are lots of variations floating around the internet. Of course, I tend to think these baked sandwiches are the BEST ones out there. And I have the feeling you'll agree.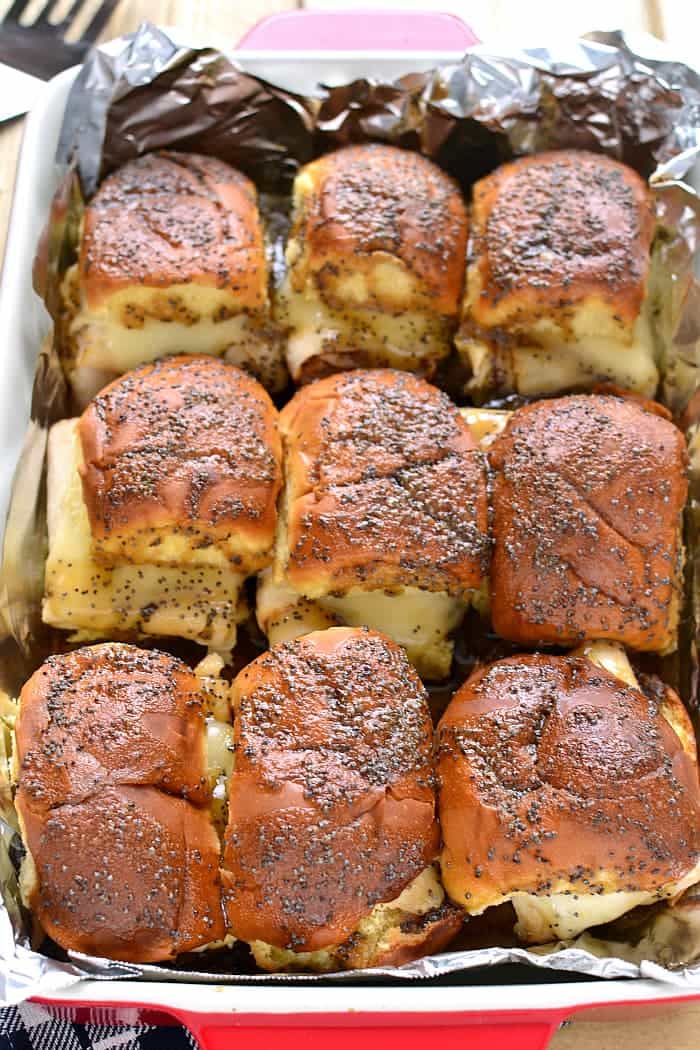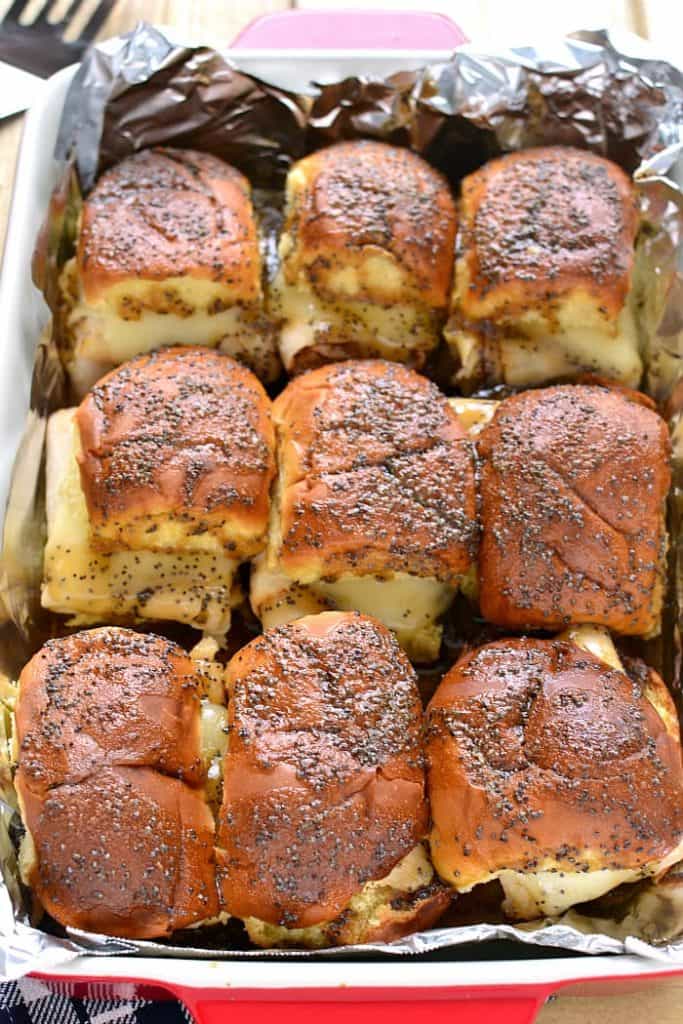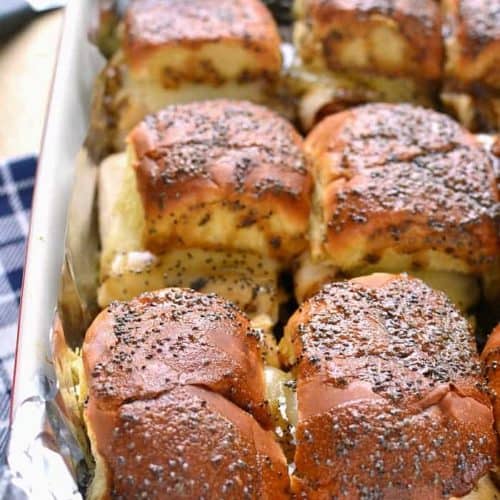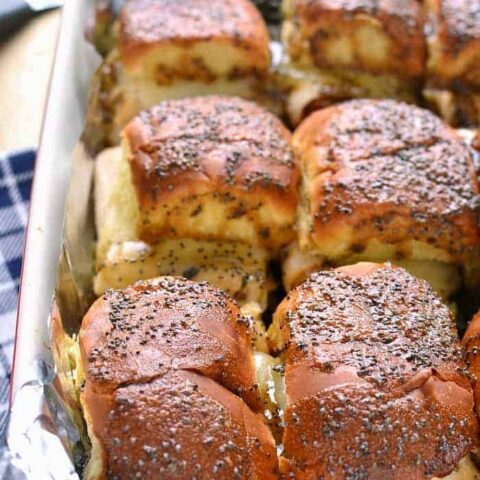 Baked Turkey & Cheese Sliders
⅐These Baked Turkey & Cheese Sliders are a family favorite! Make them ahead for game day, dinner, or your next party!
Ingredients
12 small sandwich buns
1 pound deli turkey
12 thin slices provolone cheese
1 stick butter
2 Tbsp. brown sugar
1 Tbsp. worcestershire sauce
1 Tbsp. dried mustard
1 Tbsp. poppy seeds
Instructions
Prepare sandwiches by dividing turkey and cheese evenly among buns.
Place sandwiches on a rimmed baking sheet lined with aluminum foil.
In a small saucepan, combine remaining ingredients. Bring to a boil over medium-high heat.
Remove from heat and pour over sandwiches.
Cover with foil and refrigerate sandwiches overnight. (*Note: this step can be eliminated if necessary)
Uncover sandwiches and bake at 350 degrees for 20 minutes.
Nutrition Information:
Yield:

12
Serving Size:

1 grams
Amount Per Serving:
Calories:

367
Total Fat:

19g
Saturated Fat:

10g
Trans Fat:

0g
Unsaturated Fat:

7g
Cholesterol:

60mg
Sodium:

1073mg
Carbohydrates:

32g
Fiber:

2g
Sugar:

4g
Protein:

17g