These Bacon Jalapeno Nachos are crunchy, creamy, a little spicy, and bursting with flavor!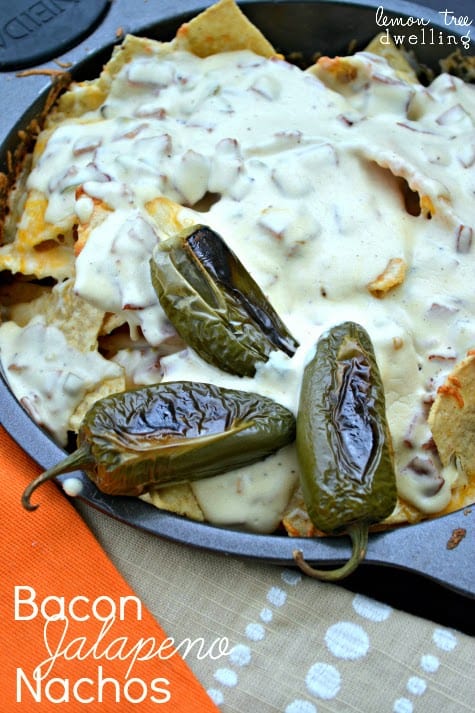 So….for some reason I am not entirely clear on….my younger two kids have an obsession with nipples. Yep, you heard me right…..nipples! I will never forget when Greta was two and our good friends were over. At one point she ran over to the husband, lifted up her shirt, and asked, "Do you like my nipples?" And when he didn't respond, she asked again…..and again…..louder each time, until he finally said, "Sure, Greta. They're fine." Which satisfied her for the time being, and she finally left him alone.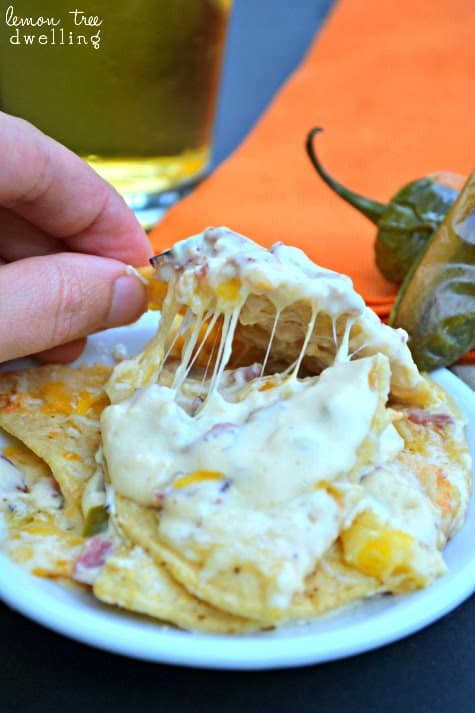 Now that Greta is five, her nipple obsession has pretty much gone by the wayside…..only to be replaced by a new and even deeper obsession in Nora! The only thing that's "better" about Nora's obsession? Instead of nipples, she calls them eyeballs…..which makes it slightly less awkward around other people! So when we were at Target the other day, and she yelled over to me that she was looking at "eyeballs"… I was the only one who realized that by eyeballs she meant nipples….on the packages of boxer briefs in the mens' department! And when people are at our house and she mentions something about wanting to see their eyeballs, there are only a chosen few who really know what she's really asking for….!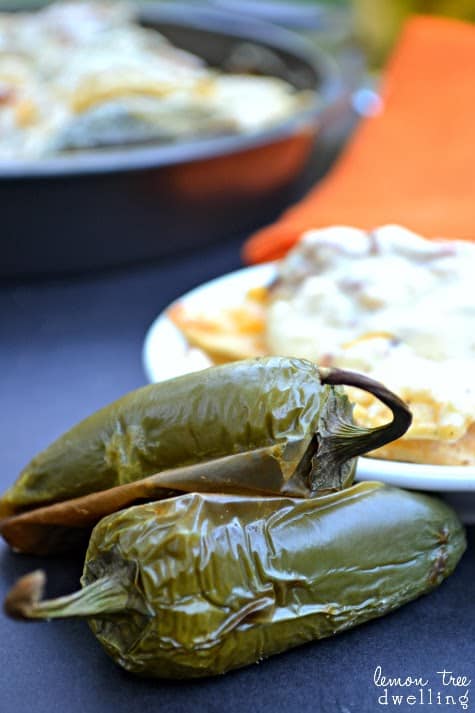 Yes….having kids with a nipple obsession is a bit challenging….and definitely awkward! No one wants to be badgered about their nipples whenever they come to our house! Which is why I've taken it upon myself to distract everyone with delicious food! And if I can't distract them, at least I can make it better (?) Food has a way of doing that. Especially when it's good. These Bacon Jalapeno Nachos were a HUGE hit when I made them…..the combination of cheddar cheese, cream cheese, bacon & jalapenos was good enough to make anything better!! Even a conversation about nipples.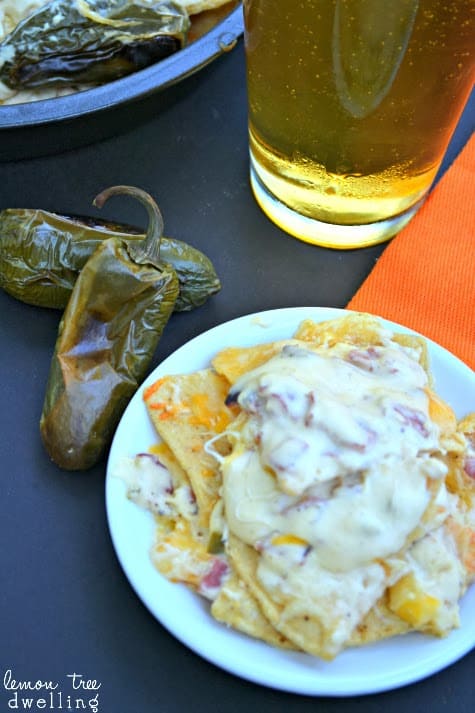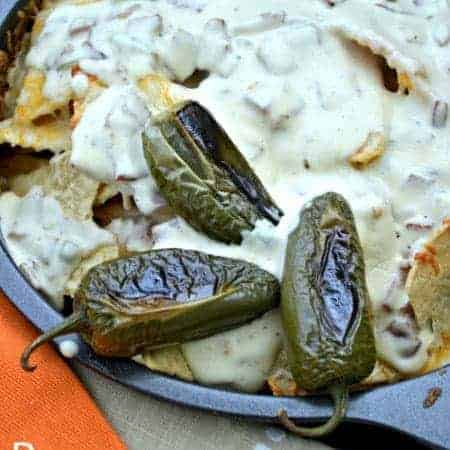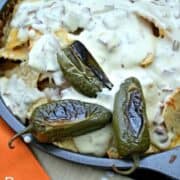 Bacon Jalapeno Nachos
Ingredients
4

c.

tortilla chips

2

c.

shredded cheddar cheese mix

1

c.

creamy jalapeno sauce
Creamy Jalapeno Sauce
2

Tbsp.

butter

2

Tbsp.

flour

1/4

tsp.

salt

pepper

to taste

1 1/2

c.

milk

8

oz.

Philidelphia Jalapeno Cream Cheese

1

c.

chopped

cooked bacon
Instructions
Spread tortilla chips into a small baking pan

Top with cheddar cheese; bake at 375 degrees 8-10 minutes.

Remove from oven; top with hot creamy jalapeno sauce.
Creamy Jalapeno Sauce
Melt butter in a small saucepan over medium heat.

Whisk in flour, salt & pepper.

Add milk and cook, stirring, until mixture is thickened and bubbly. Continue stirring and cook 1 minute more.

Remove sauce from heat and stir in cream cheese until it is completely melted.

Add bacon and stir to combine.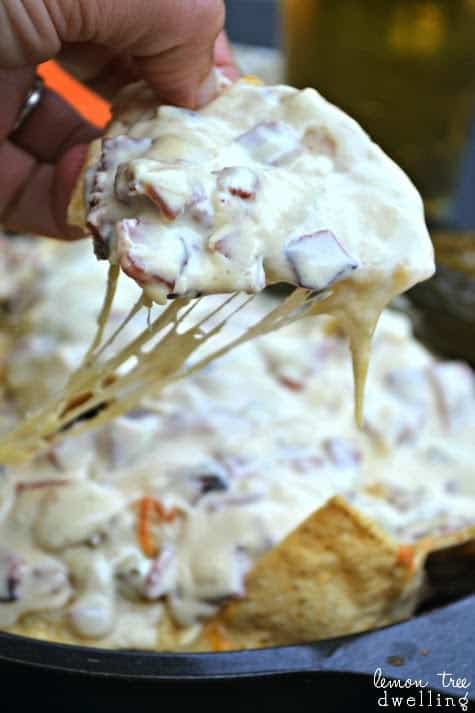 Enjoy!
Looking for some more delicious jalapeno recipes? Check out my Jalapeno Popper Chicken!