Apple Pie Bars with a sweet vanilla drizzle……SO yummy and perfect for fall!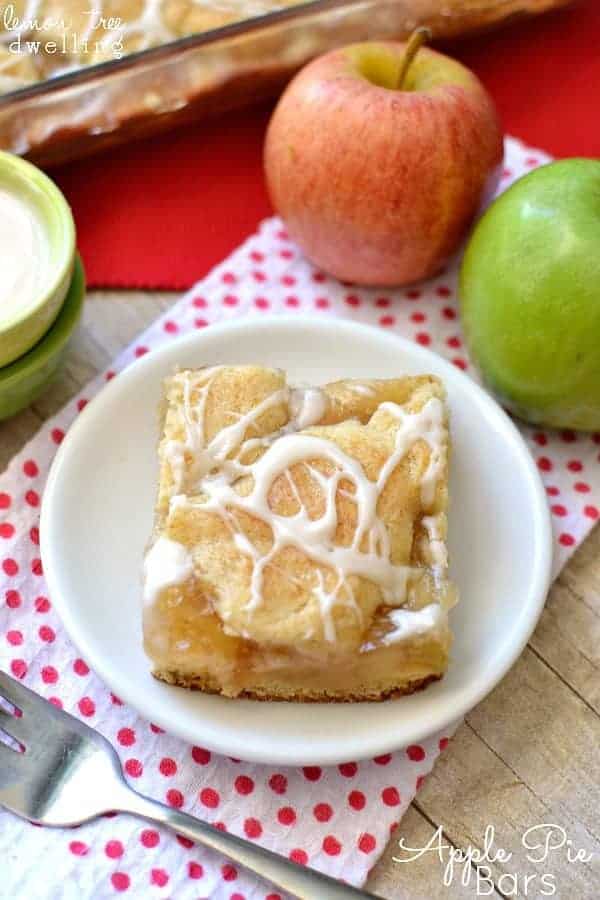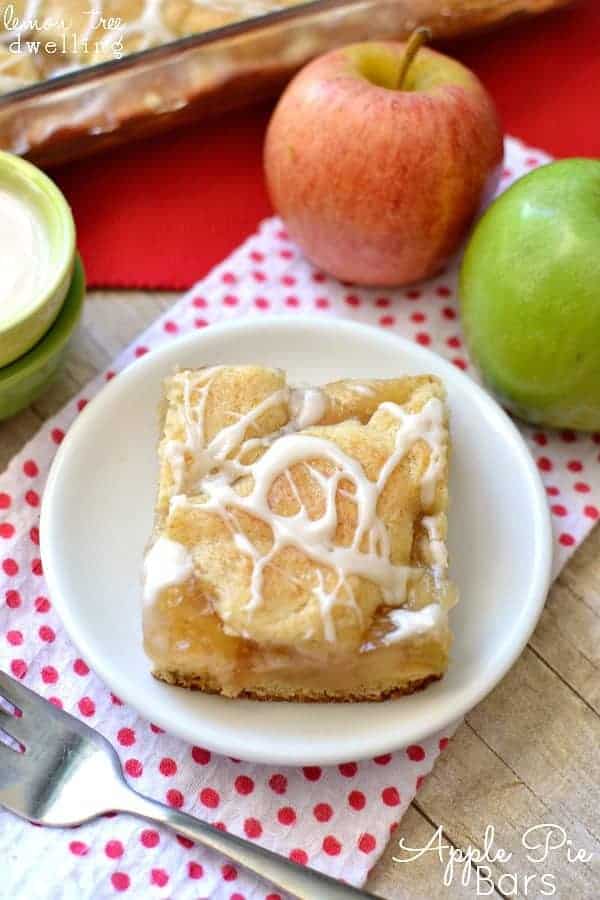 Hello, Friends! It's FRIDAY!!! (Woo hoo!) And around here, we are doing something we've never done before…..we're having a rummage sale! I'm not sure whether to be excited or embarrassed or just plain exhausted -probably some of each- but whatever the case, it's happening! (There's an ad on Craigslist and signs on the street to prove it!)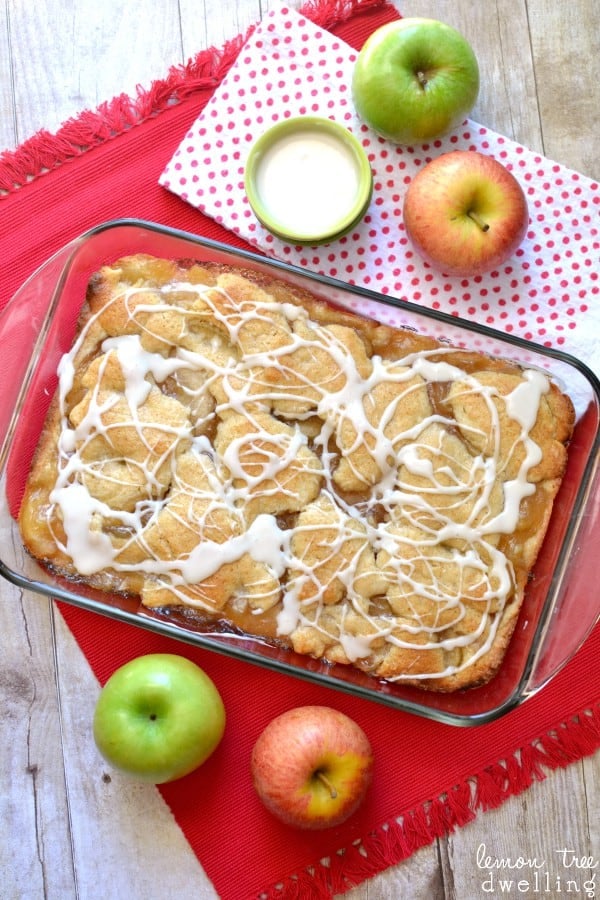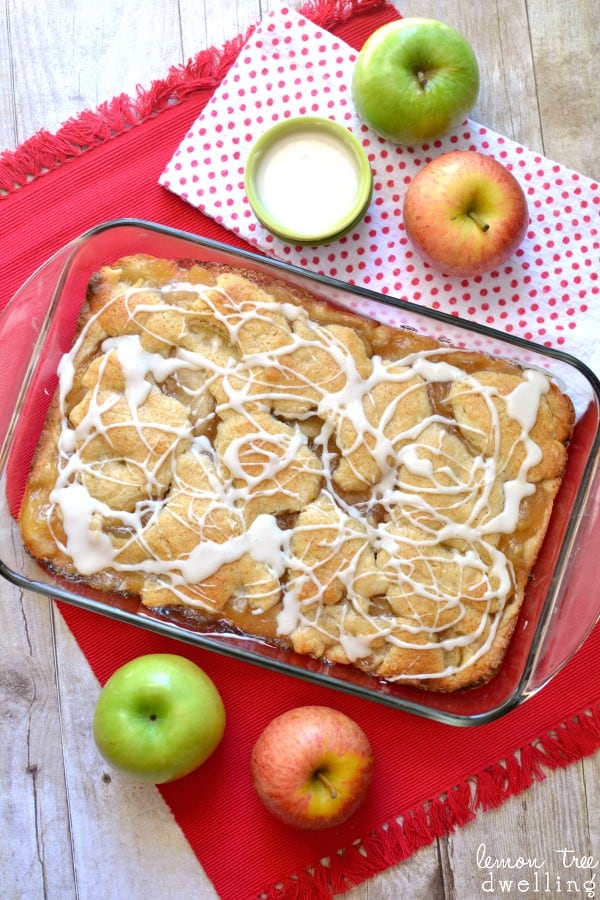 Are you a rummage person? I always have been…..when it comes to shopping, that is. It's like Goodwill, only cheaper! I've always loved the idea of reusing instead of buying new….and, let's be honest, I LOVE the thrill of never knowing what I'll find! But. When it comes to putting my own things out in a rummage, I'm not quite so sure……….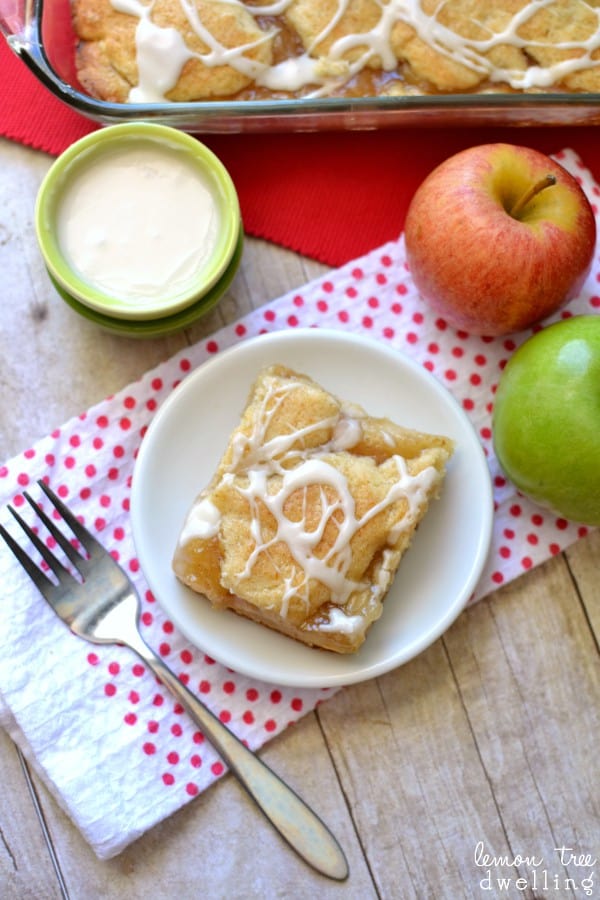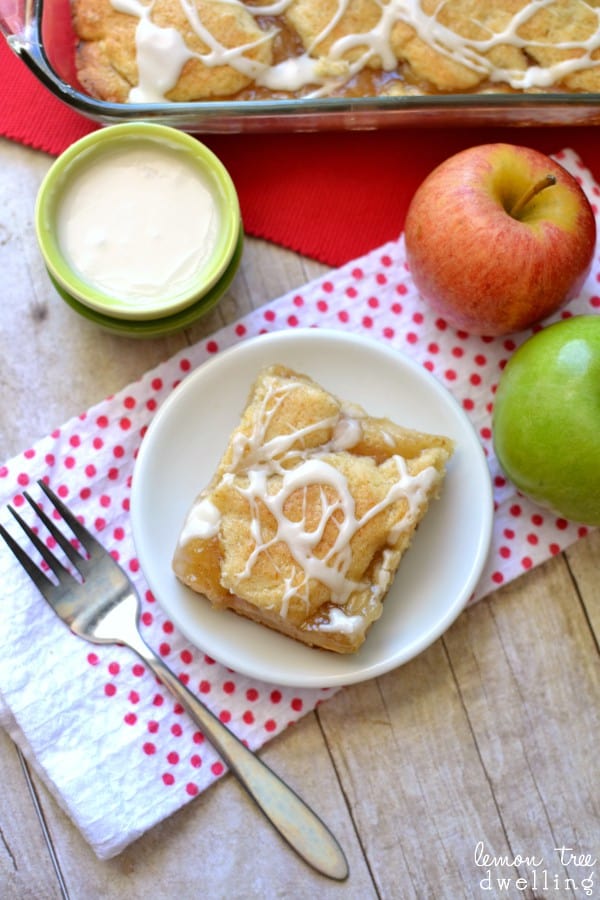 Not only do I have a hard time getting rid of things (there are currently 3 baby bedding sets out there – sob!) I also have a hard time knowing how to price them. I don't want to under-price things and feel like I'm giving them away, but I also don't want to over-price them or I will end up giving them ALL away at the end of the rummage! Oh, what's a girl (with pack rat tendencies) to do ??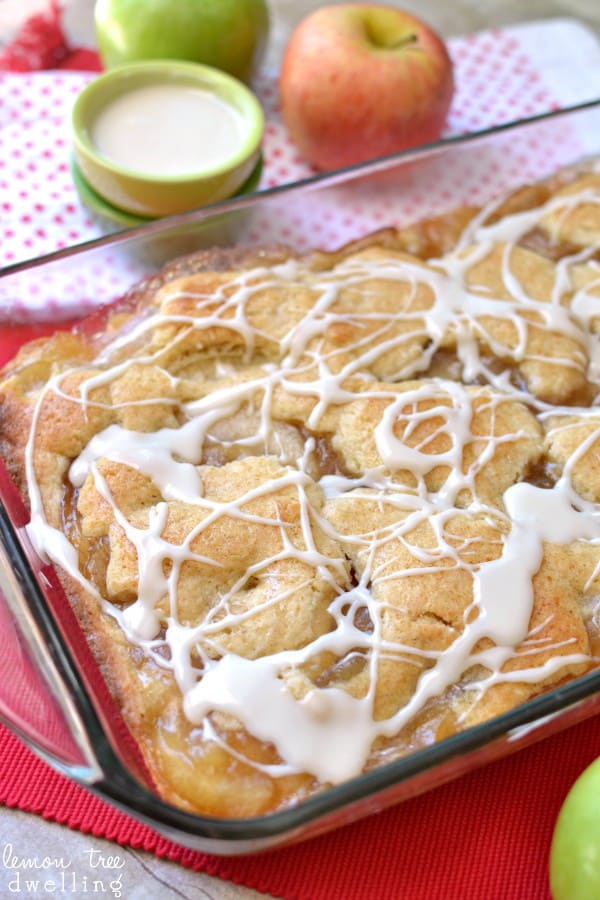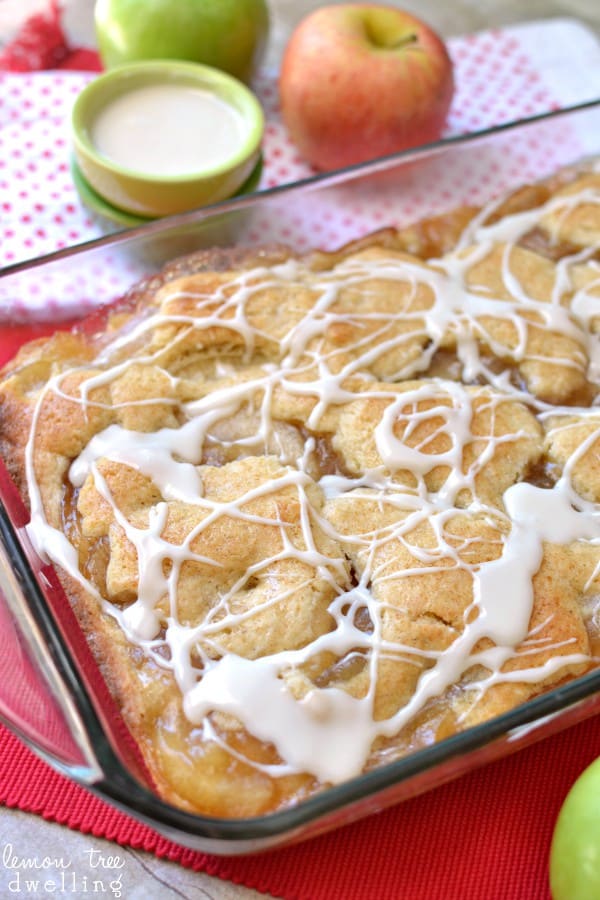 I'll tell you what I'm going to do. I'm going to sit down with a cup of coffee in my hand and see how the day unfolds. I'm going to bargain with the best of them and try my darndest to get rid of as much as possible! Because the truth is…..I don't need any of the stuff that's out there. And once it's off my hands I'll feel great! And….on the off chance I don't….I'll comfort myself with one (or three) of these Apple Pie Bars. They seriously are like comfort in a square – delicious enough to make you forget about nearly anything – even saying goodbye to baby bedding!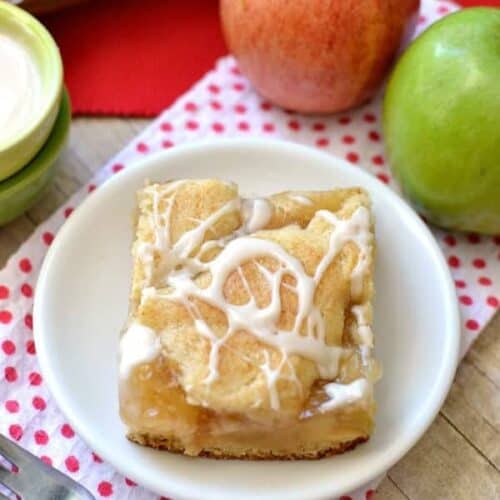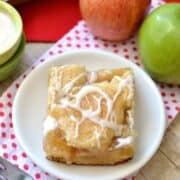 Apple Pie Bars
Ingredients
1/2

c.

salted butter

at room temperature

3/4

c.

sugar

2

eggs

1

tsp.

vanilla

1 1/2

c.

flour

3/4

tsp.

baking powder

1

tsp.

apple pie spice

2

c.

apple pie filling

homemade or one 20 oz.can
Drizzle
1

c.

powdered sugar

1

Tbsp.

milk

1/2

tsp.

vanilla
Instructions
Cream butter; add sugar and beat well.

Beat in eggs one at a time.

Add vanilla.

Gradually stir in sifted dry ingredients.

Spread 3/4 of dough in a lightly grease 8x11 inch baking pan.

Spread apple pie filling over dough.

Spoon remaining dough over pie filling, spreading lightly. *Not all pie filling will be covered.

Bake at 375 degrees for 35-40 minutes.

Cool 15 minutes; combine drizzle ingredients and spoon over bars.
Thanks so much for having me here today! I'd love for you to stop on over to check out some of my other delicious fall recipes, too!