This Loaded Italian Salad boasts an array of fresh vegetables, 3 types of cheese, and a homemade white balsamic vinaigrette….all on a bed of Earthbound Farm Organic Kale Italia! Light, fresh, and oh so satisfying!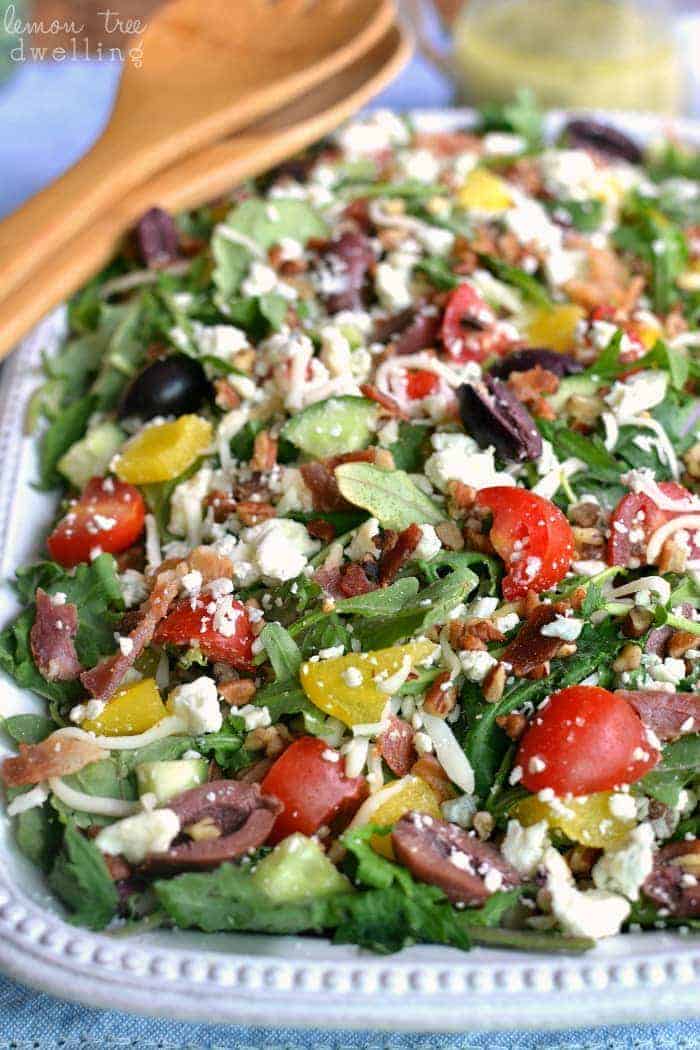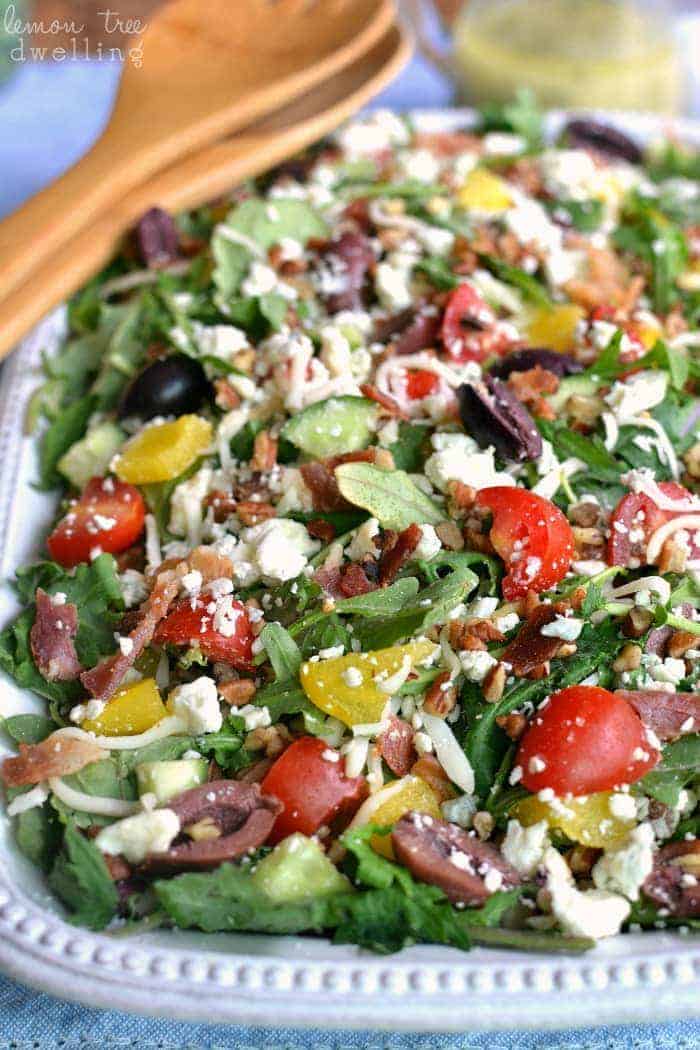 Have you ever noticed something in your kids that makes you stop….and wonder….and feel like you maybe need to say a little prayer for them? Yeah….we've been saying a lot of little prayers lately…..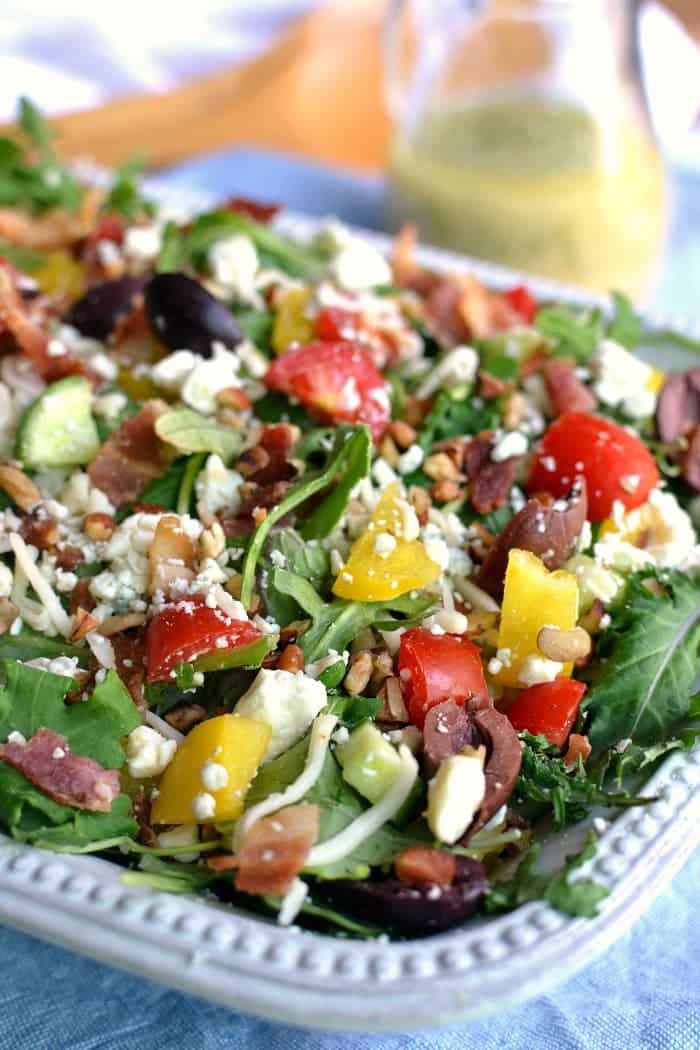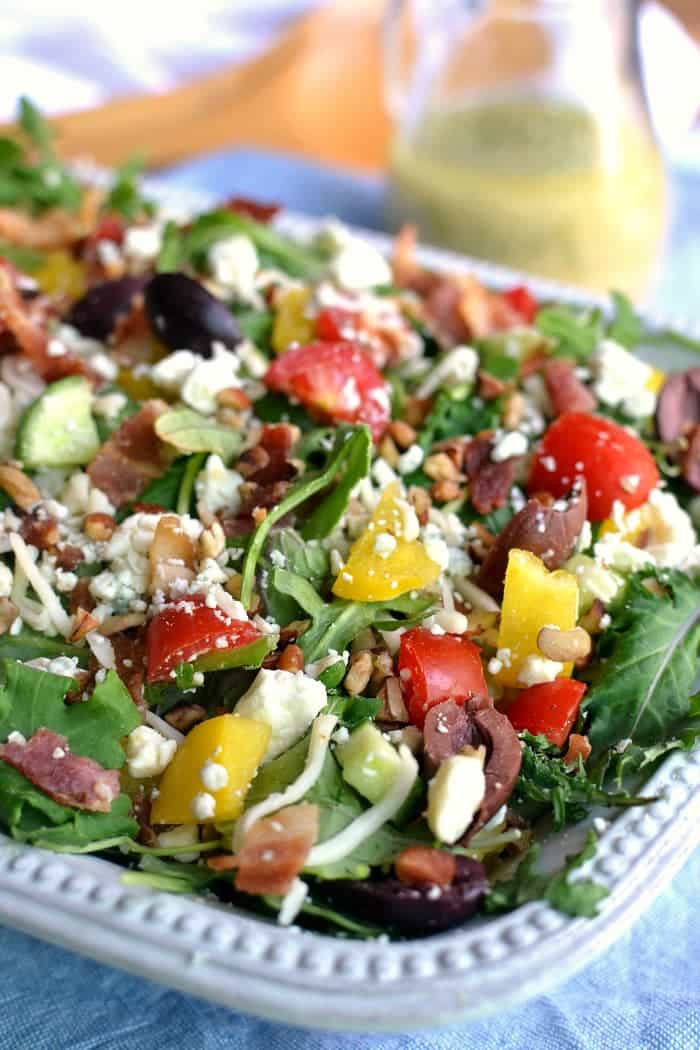 It all started about two weeks ago during a family movie night. It's tradition, of course, that on movie night we order pizza – something that typically makes everybody happy. But on this particular night, as Greta reached for her first piece of pizza, she stopped and said, "Wait…..is pizza healthy?" Sheesh. Well….it just so happened that the type of pizza we had ordered wasn't exactly the *healthiest* type around….and instead of just shushing her and moving along with our night, we opened up a conversation. THAT was our first mistake.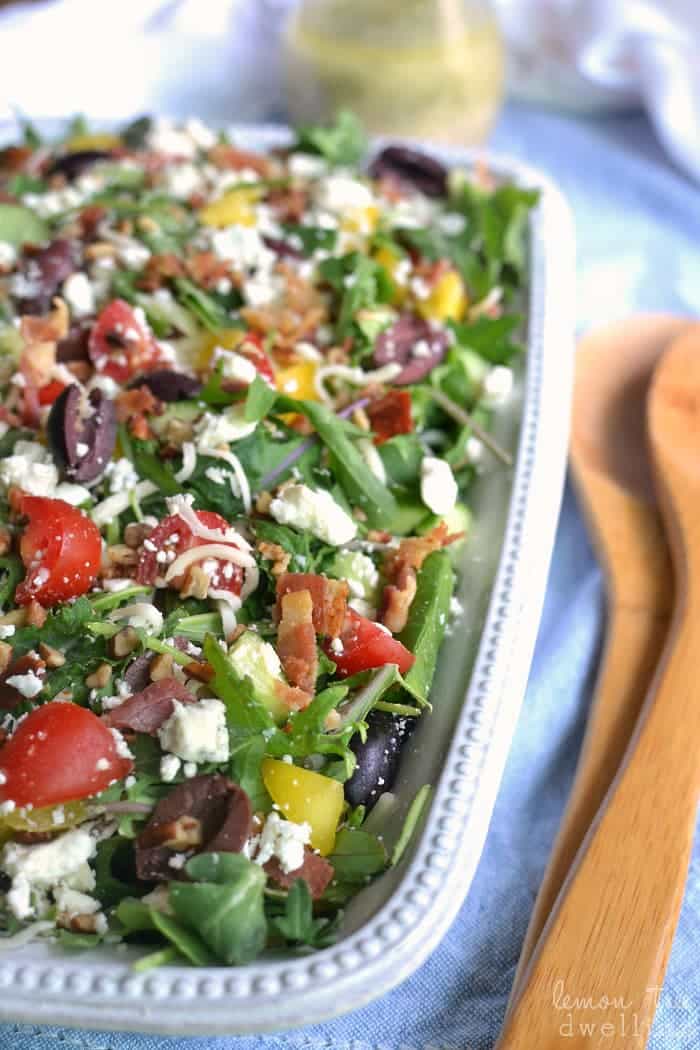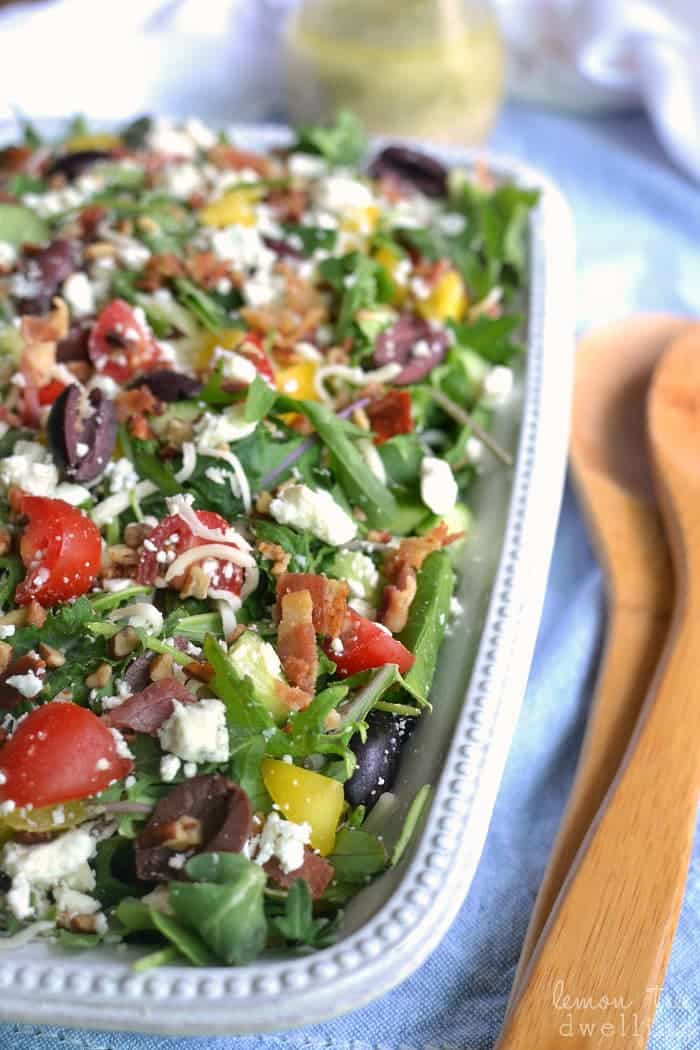 Because she ended up NOT having pizza that night….and just having the salad I had made to go on the side. Now, I know that salad is good for kids….and at the end of the day, I'd rather have her eat salad than take-out pizza any day! But. The point is she's 6…..and what 6 year old refuses to eat pizza!? Especially on family movie night!!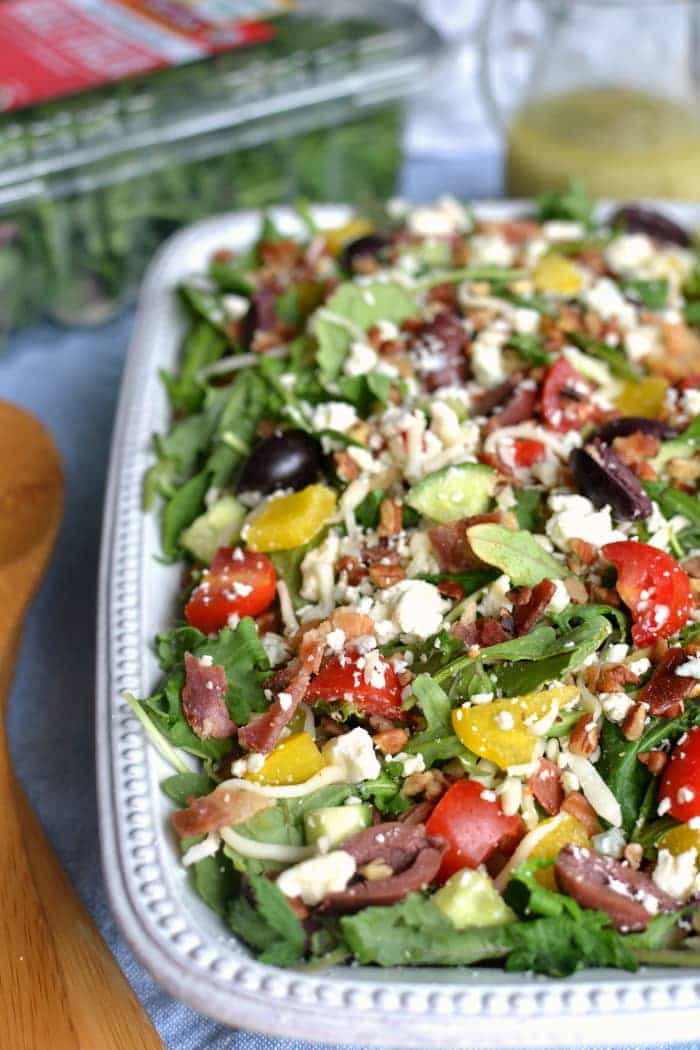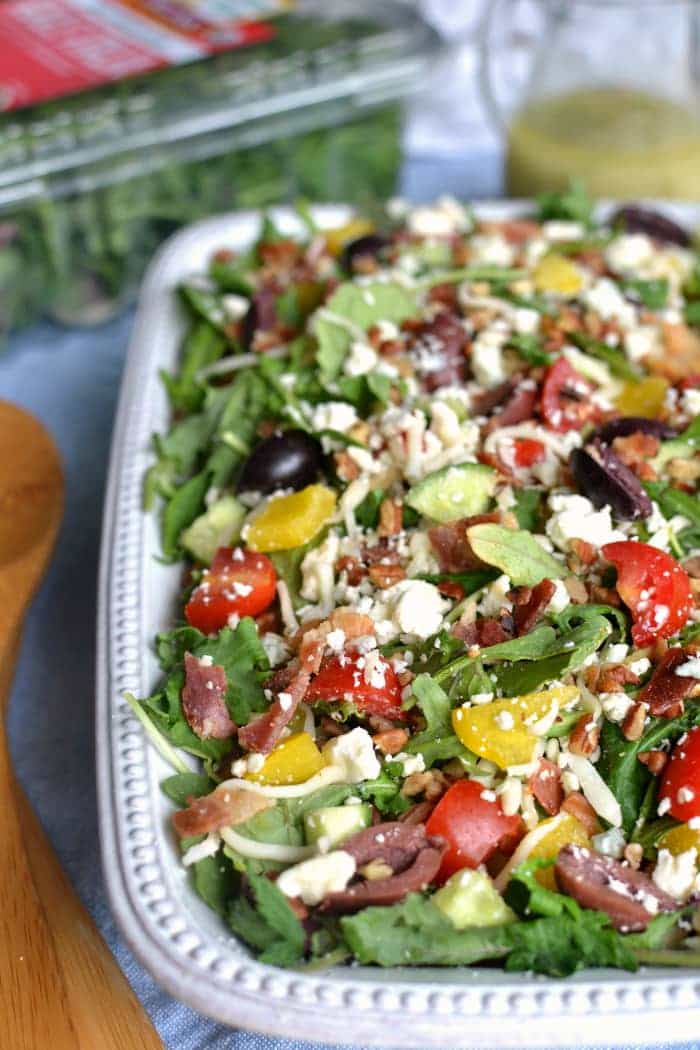 Ever since that night, we've been having a lot of discussions. About healthy and not healthy and junk food and cavities…..and we've been eating LOTS and lots of salads. Which isn't really anything out of the ordinary (I'm a salad fanatic), except for the fact that I'm now sharing all my salads with the girls. Which, when I say it out loud, is actually AWESOME!!!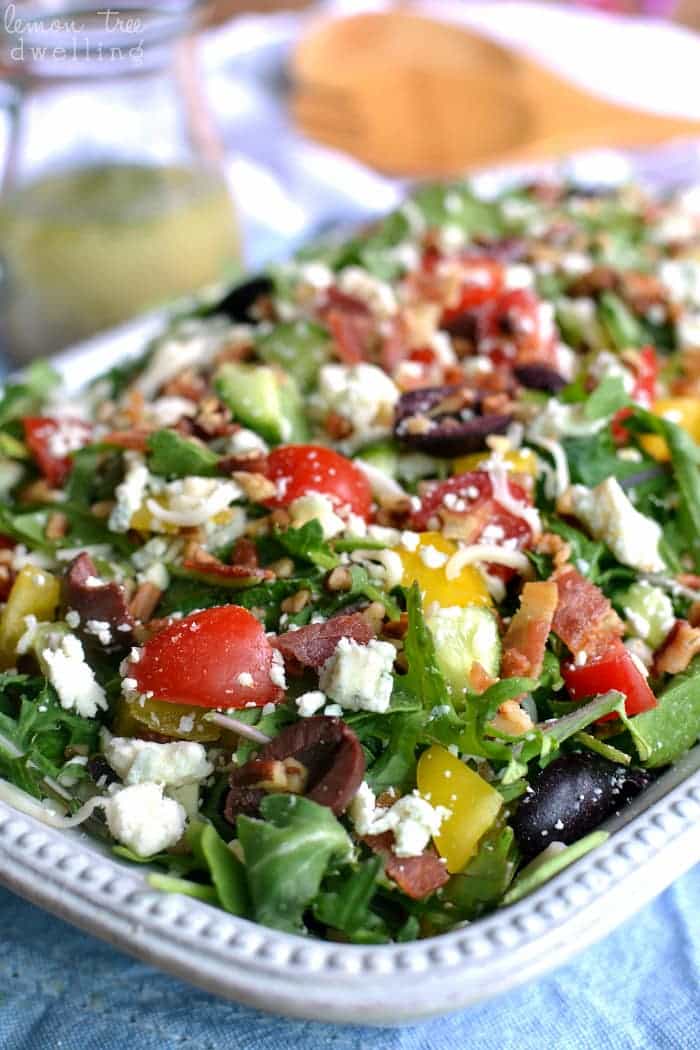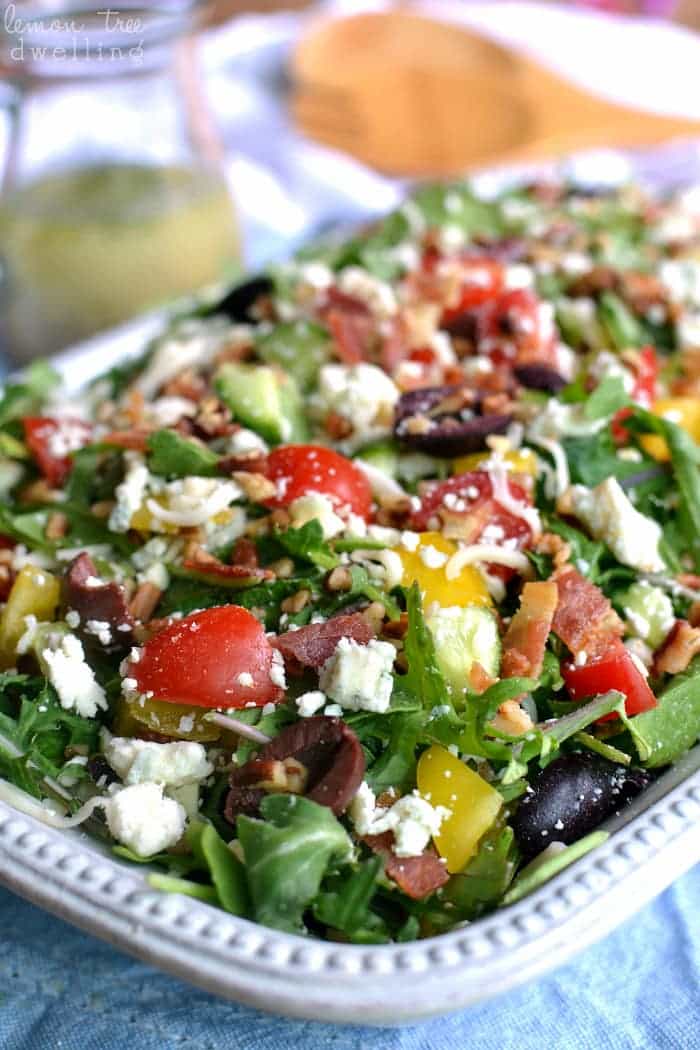 We love our salads loaded….with tons of veggies and cheese and extras. And we love them on a bed of extra-healthy, super-satisfying greens! (If we're going to be salad-obsessed, we might as well do them the right way….right!?) I recently had the chance to try Earthbound Farm Kale Italia….and it's amazing! It's light and leafy and the perfect base for a fresh summer salad….which we'll clearly be eating a lot of….thanks to Greta!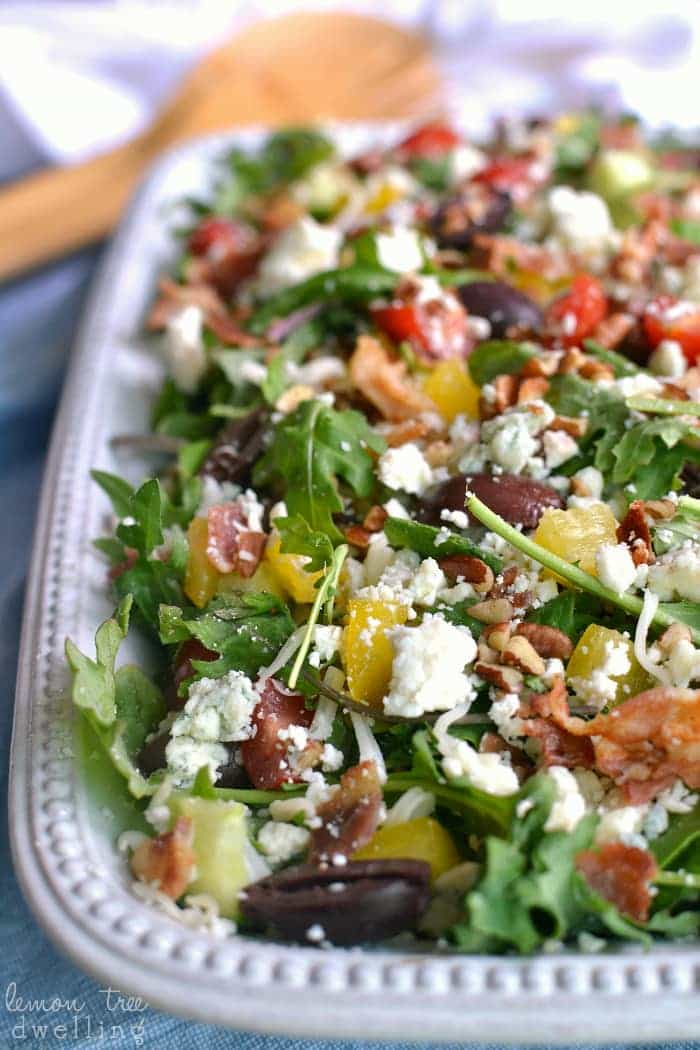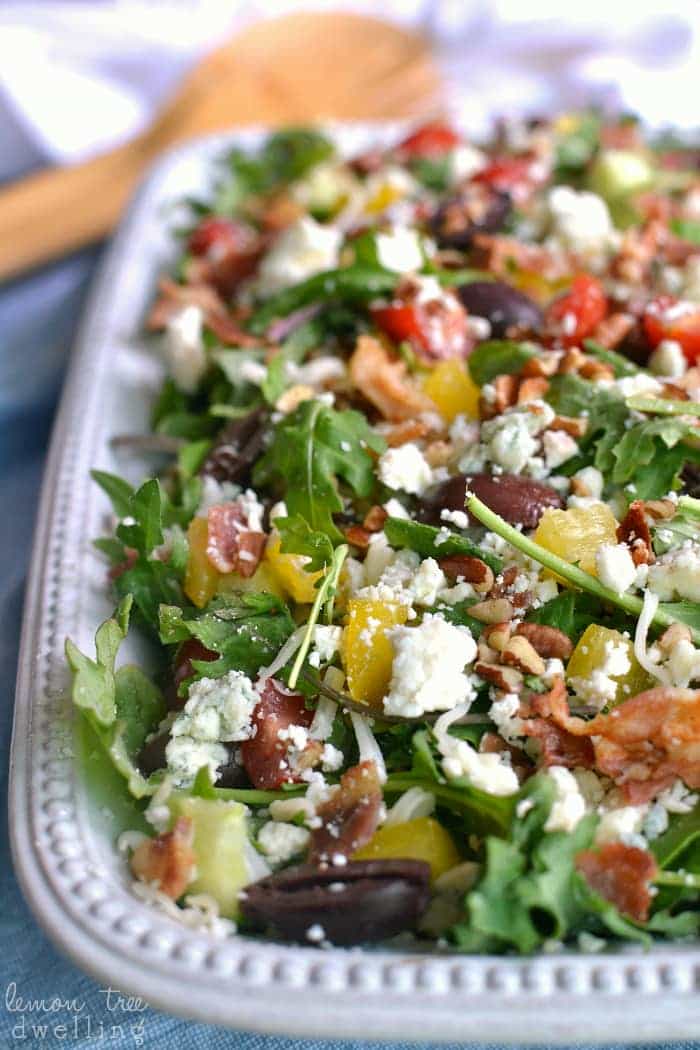 Click HERE for an Earthbound Farm coupon so you can try Kale Italia for yourself!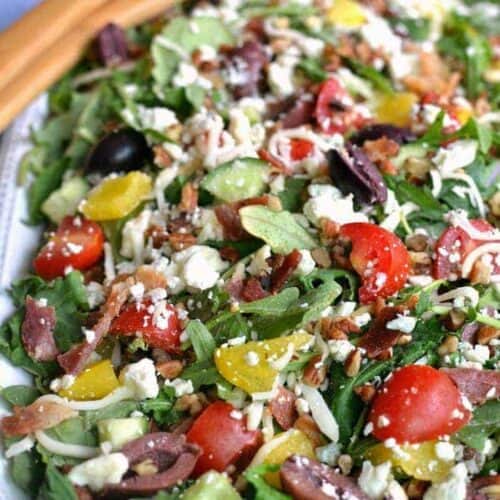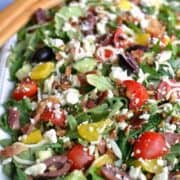 3-Cheese Loaded Italian Salad
Ingredients
1

package Earthbound Farm Kale Italia

1/2

c.

diced grape tomatoes

1/2

c.

diced cucumbers

1/2

c.

diced yellow pepper

1/2

c.

halved kalamata olives

1/2

c.

shredded provolone or mozzarella cheese

1/2

c.

crumbled feta cheese

1/2

c.

crumbled gorgonzola cheese

1/2

c.

crumbled cooked bacon

1/4

c.

chopped pecans
White Balsamic Vinaigrette Dressing
1/3

c.

light olive oil

1/3

c.

white balsamic vinegar

2

Tbsp.

grated Parmesan cheese

1

Tbsp.

minced red onion

1

Tbsp.

minced fresh basil

1

minced garlic clove

1

tsp.

dijon mustard

1

tsp.

sugar

1/4

tsp.

pepper
Instructions
Toss all salad ingredients together in a large bowl.

Combine dressing ingredients, mix well, and pour desired amount over salad.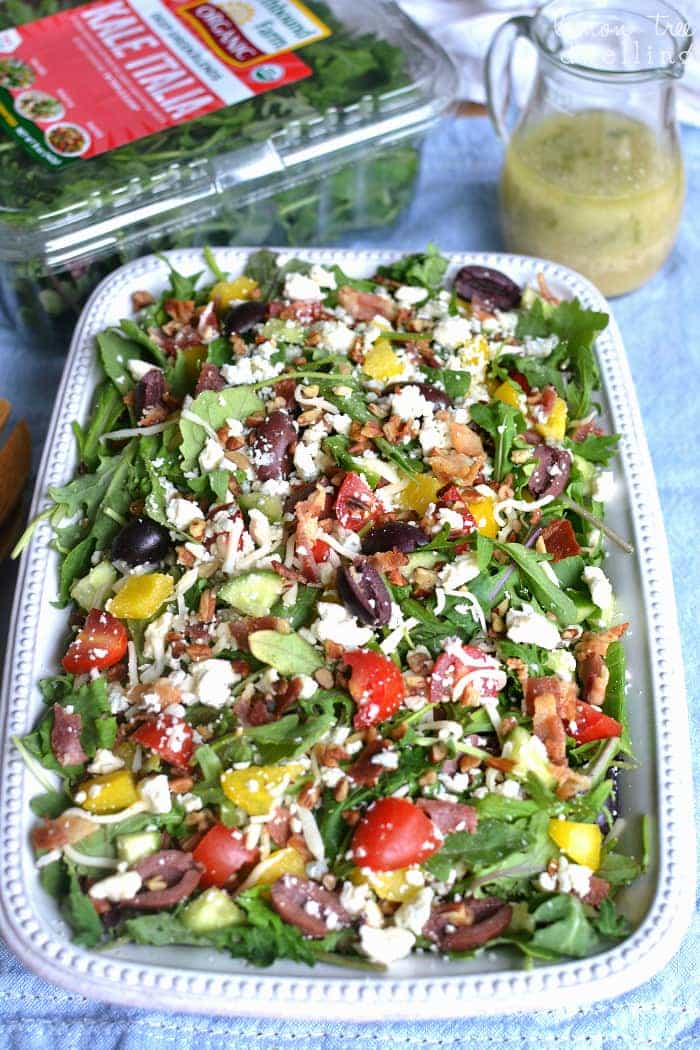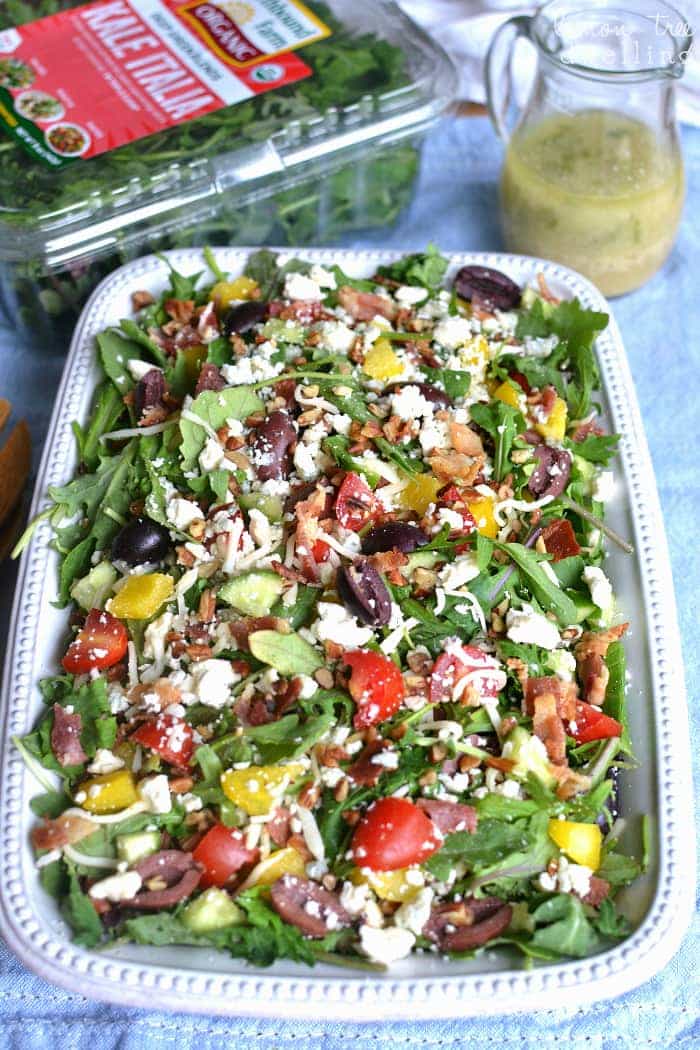 This conversation is sponsored by Earthbound Farm. The opinions and text are all mine.