Leftover Stuffed Mushrooms are a great way to change up your holiday leftover options. This simple Thanksgiving leftovers recipe will become your favorite dinner after Thanksgiving!
This shop has been compensated by #CollectiveBias, Inc. and its advertiser. All opinions are mine alone.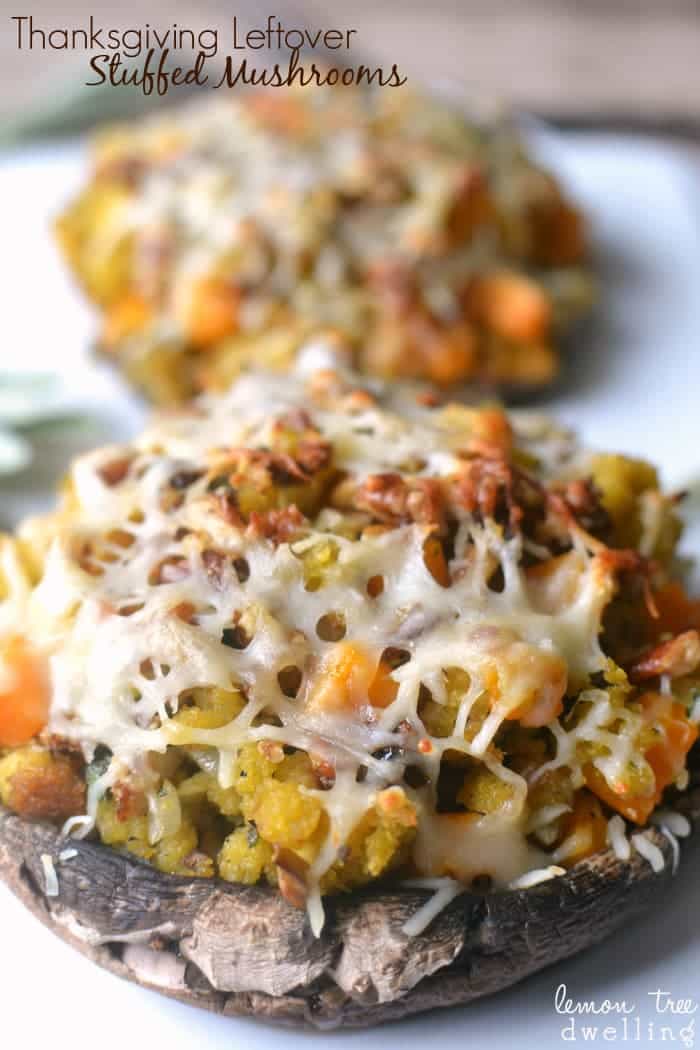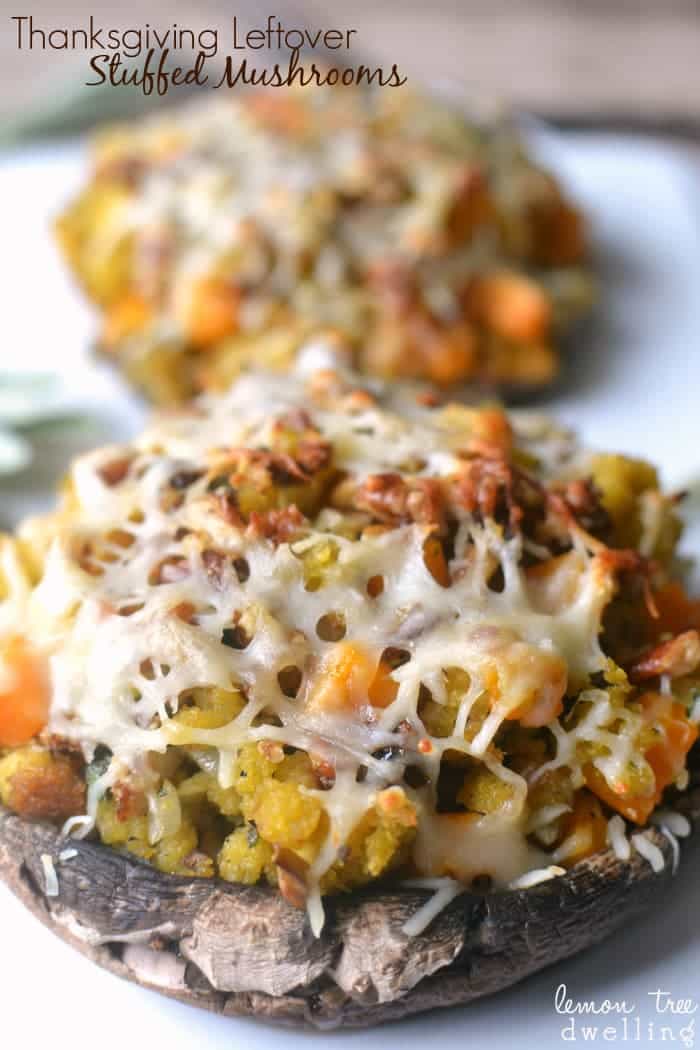 Happy Monday, Friends! I hope you had a great weekend. Can you even believe that Thanksgiving is just 10 short days away?? It is time to buckle down and figure out what we're doing that day…..and most importantly, what we're eating! There's always extra pressure surrounding the Thanksgiving menu, and not just because it's a holiday that centers around a delicious feast, but because there's a good chance you'll be eating Thanksgiving leftovers for at least a week afterward.
Thanksgiving Leftover Stuffed Mushrooms
Today I'm sharing a delicious new way to #TasteTheSeason and enjoy your leftovers – Stuffed Portabella mushrooms! For even more inspiration, head on over to the Cooking Up Good website for holiday recipes, sweepstakes, loyalty programs, coupons, and more! You can never have enough delicious new recipe ideas….especially when it comes to the holidays (and holiday leftovers)!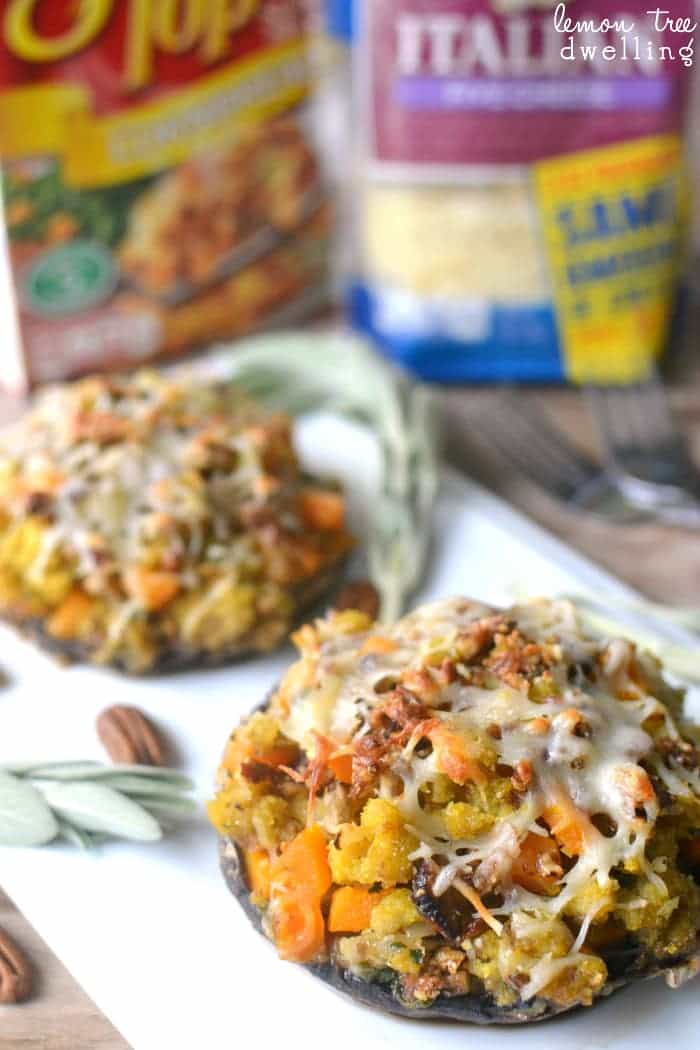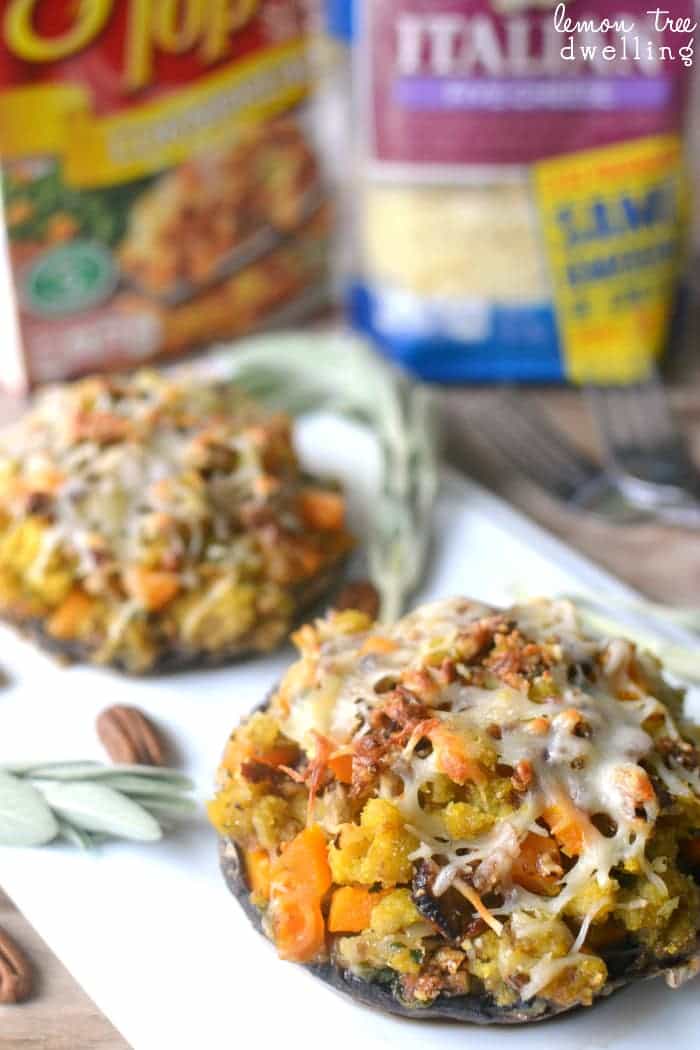 Am I the only one who finds leftovers a little bit stressful? Don't get me wrong – I love having delicious ready-to-eat food in my fridge, but I always feel a ridiculous amount of pressure to use them up before they spoil! I do my best to send them with Jorden for lunch, or heat them up for myself, but depending on the amount, there is sometimes no other option than dinner! Unfortunately, my kids are typically anything but excited about leftovers for dinner (sound familiar?) so I am constantly looking for new ways to reinvent the foods in my fridge. It's amazing how the same thing, served differently, can become a whole new meal! (And maybe even one the kids will eat!)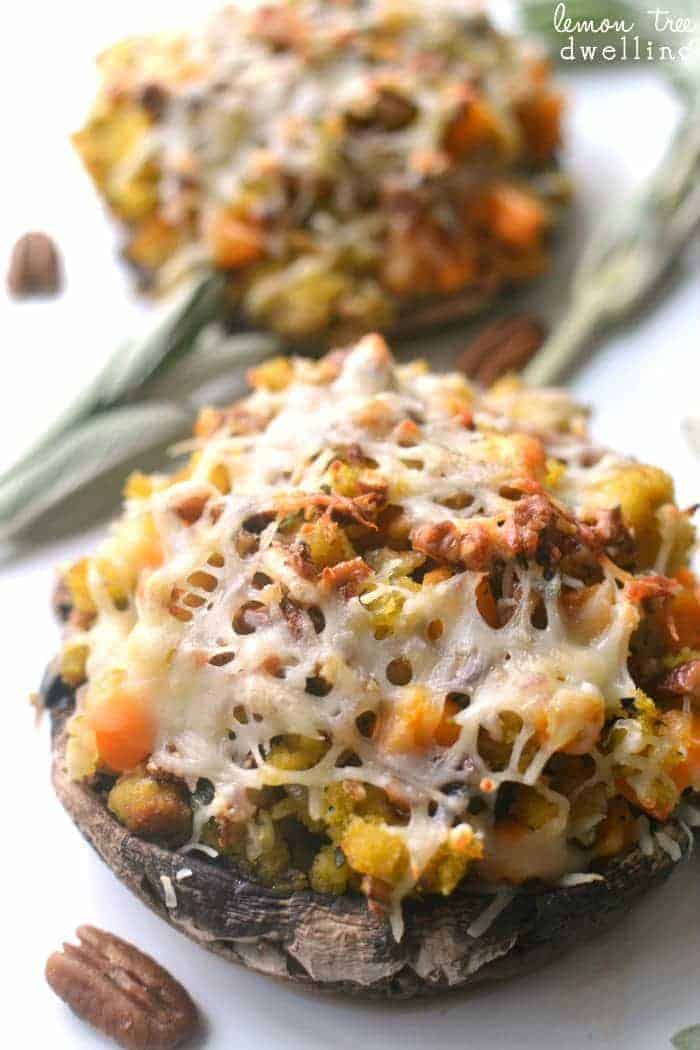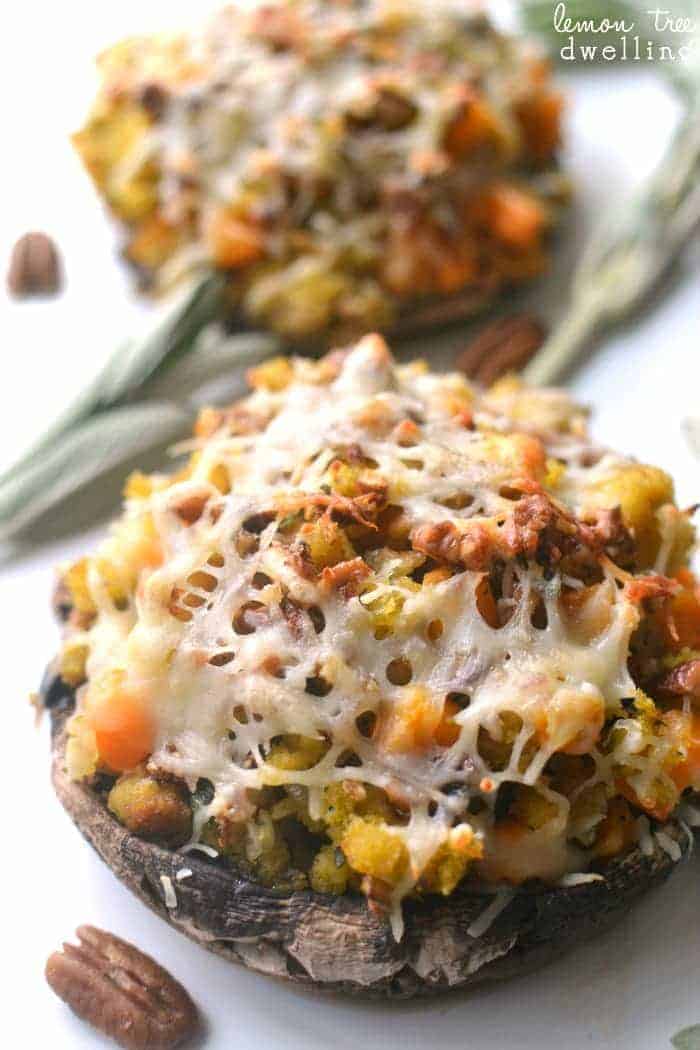 Stuffed mushrooms are one of my favorite foods, but definitely not something I make very often. As delicious as they are, they can be time consuming…..especially when you are making the stuffing from scratch. Which is exactly why these leftover stuffed mushrooms are the PERFECT way to reinvent your Thanksgiving stuffing. The most time consuming part is already done! Since we're actually still pre-Thanksgiving (no leftovers yet!) I headed to Walmart to purchase the ingredients I would need to make the Thanksgiving leftover stuffed mushrooms.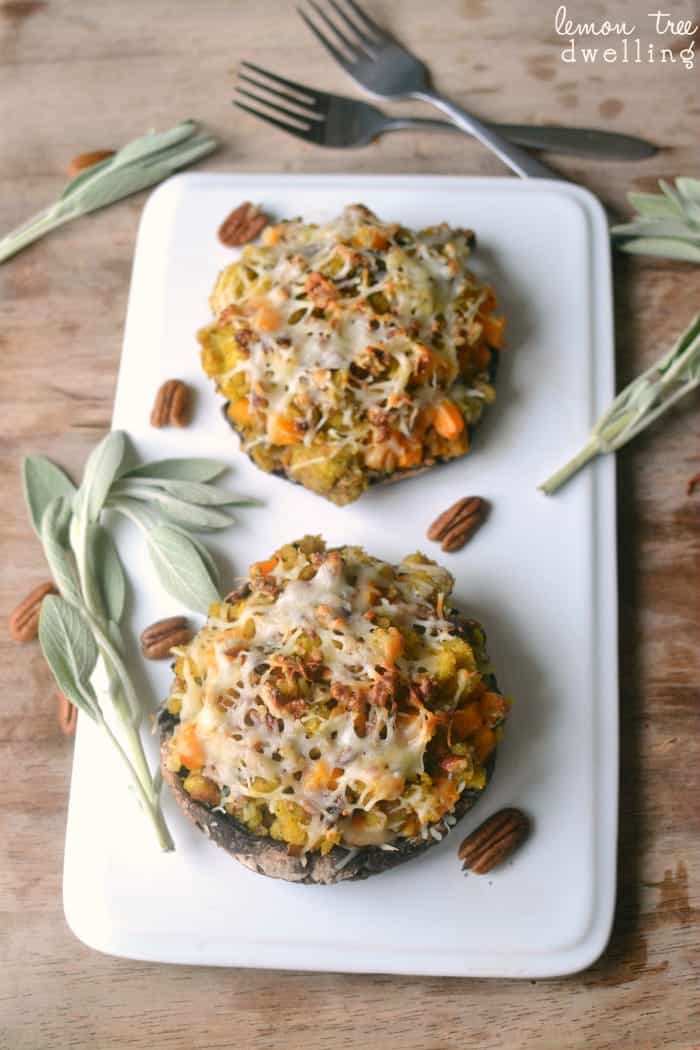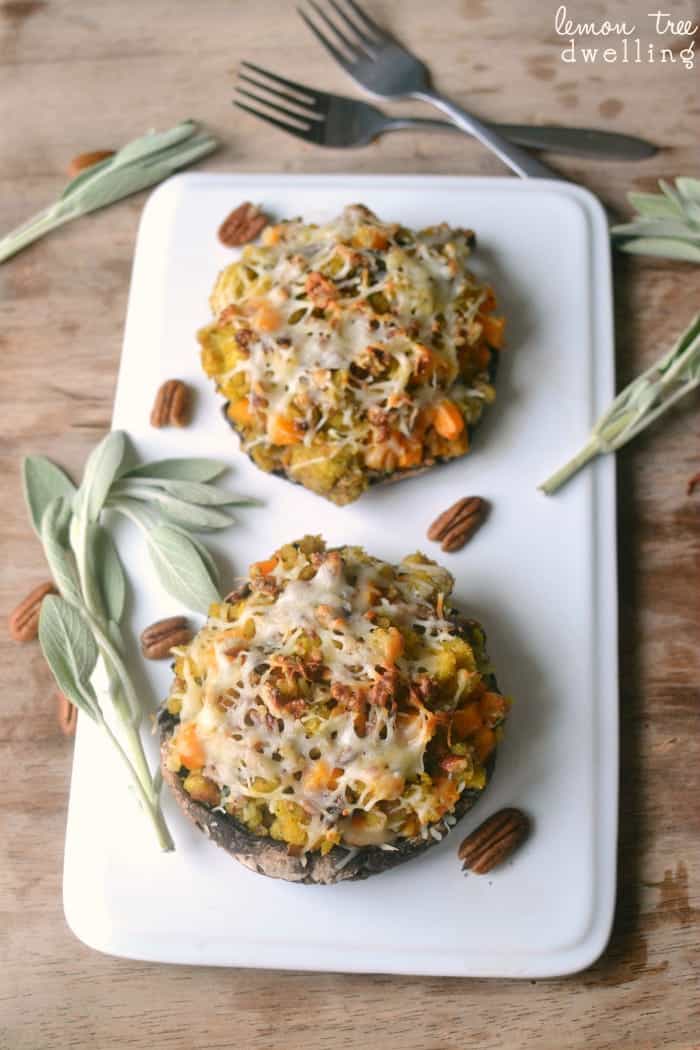 It turns out that when you combine leftover Thanksgiving stuffing with leftover Thanksgiving vegetables and herbs and two different types of cheese in a portabella mushroom cap, you have a creamy, flavorful, simple, and truly delicious meal!
Thanksgiving Leftover Stuffed Mushrooms – A Money Saver.
Let's be honest – the holidays are a time of year we could all stand to save a little money, am I right? And now we don't have to sacrifice taste to do it!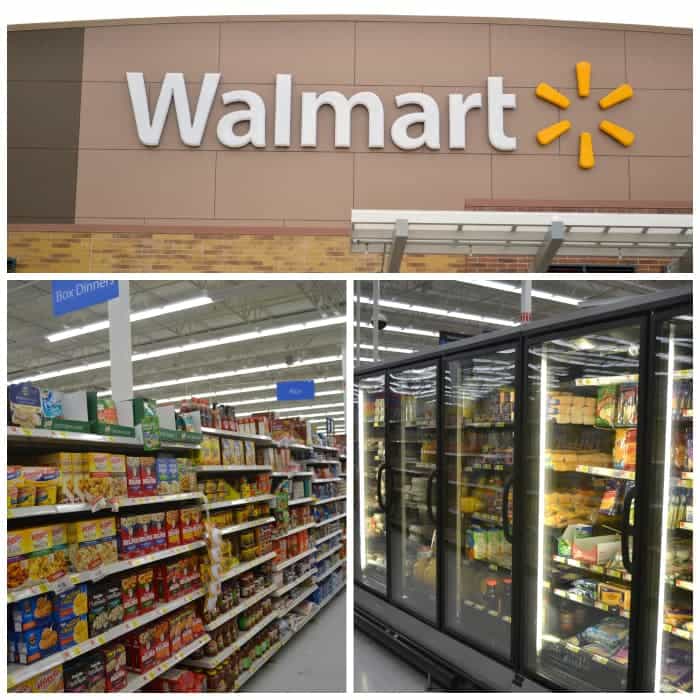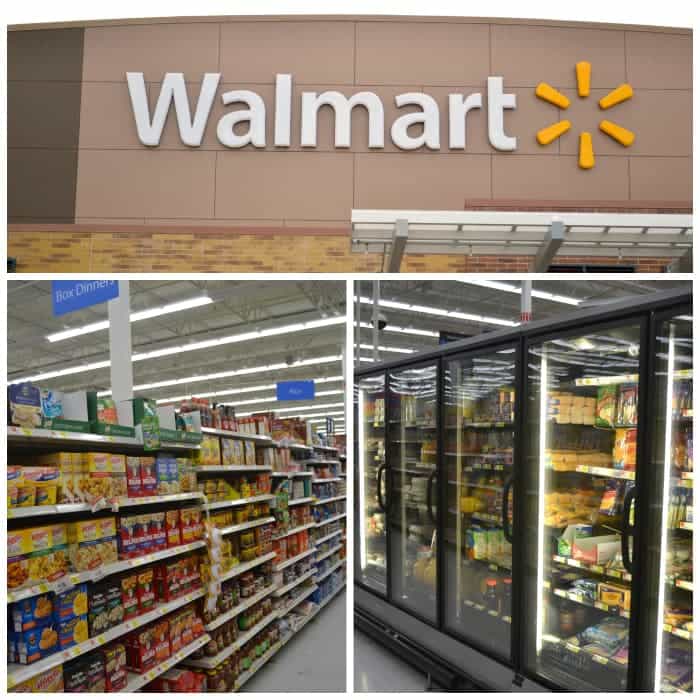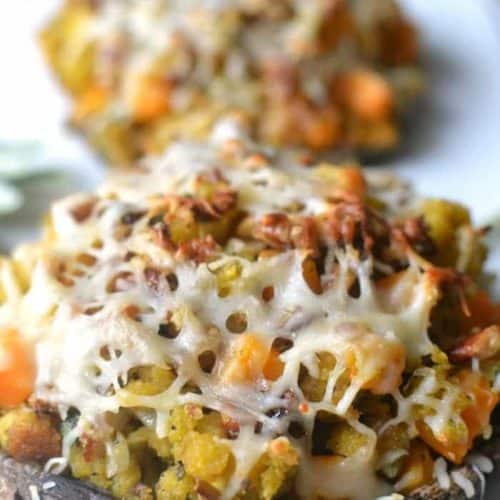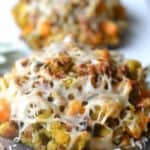 Thanksgiving Leftover Stuffed Mushrooms
Ingredients
4

portabella mushroom caps

stems removed (reserve stems for filling)

4

oz.

cream cheese

1 1/2

c.

cooked butternut squash

diced

1 1/2

c.

stuffing

I used Stove Top Cornbread Stuffing

1/3

c.

onion

minced

1/3

c.

portabella mushroom stems

minced

4

tsp.

chopped fresh sage

1/2

tsp.

fresh ground pepper

4

Tbsp.

chopped pecans

1/2

c.

shredded cheese

I used Kraft Shredded Italian Blend
Instructions
Rub outside of each portabella mushroom cap with 1 tsp. olive oil. Place on a rimmed baking sheet.

Heat 1 Tbsp. olive oil in a medium frying pan.

Add onions, mushrooms, sage, and pepper and cook over medium-high heat until onions are tender.

Add stuffing and butternut squash and cook to heat through.

Fill each portabella mushroom cap with 1 oz. cream cheese and 3/4 c. stuffing mixture.

Top each with 1 Tbsp. chopped pecans and 2 Tbsp. shredded cheese.

Bake at 350 degrees for 15-20 minutes.