Delightfully sweet and refreshing, this chilled Strawberry-Rhubarb Soup is the perfect starting point for a delicious lunch with the ladies! Sure to be a new summer favorite!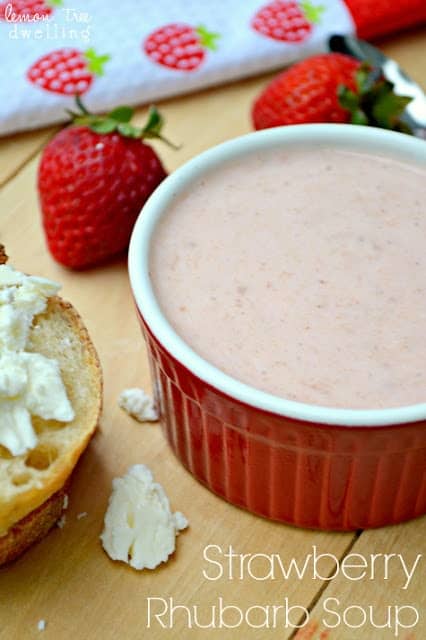 In my mind, I'm someone who hosts weekly brunches, lunches, and dinner parties….not for my kids and their friends, but for my friends and me!! And at these weekly gatherings, we enjoy hours of relaxation and adult conversation, free from whining and negotiation, free from worries about naptime and timeouts. I serve only the most delicious foods – fresh fruits and vegetables, crusty loaves of bread, different types of cheese, soups and salads….and every part of the experience is stress-free and wonderful. (Just as I had imagined it!)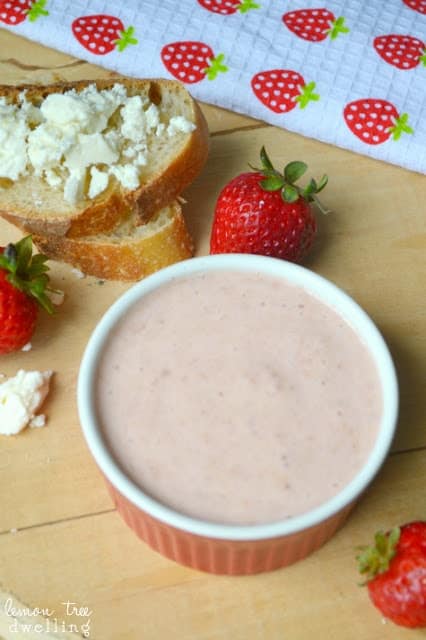 In reality, of course, kid-free brunches, lunches and dinner parties are basically nonexistent. Unless we're going to get a babysitter to…..stay in and host (!?)….at this point in our lives, they're just not going to happen! But, for some reason, I still like to pretend that they are a possibility. Or, better yet, I like to pretend that a lunch with all the kiddos can actually come close to the vision in my mind….! Ha! Kinda like going out to eat with three kids….you keep trying because you keep thinking it will be fun….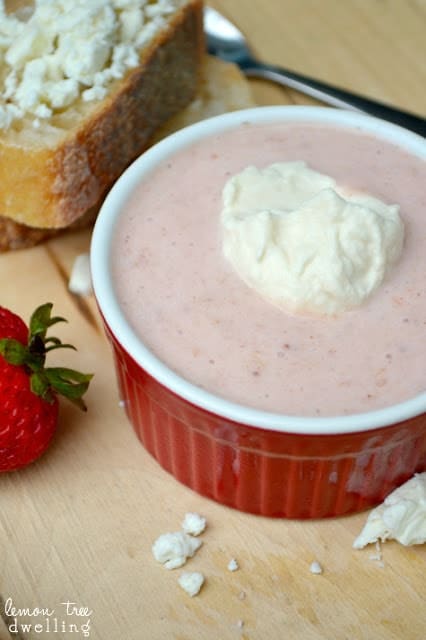 Either way (kids or no kids), I love having friends over for meals, and I love coming up with fun new recipes to try! I've been dreaming up a Strawberry-Rhubarb soup for a while now….and I am in love with how this one turned out! The strawberry-rhubarb flavors are sweetened with sugar, seasoned with cinnamon, and mellowed with plain yogurt for a cold soup that pairs beautifully with a fresh baguette, your favorite summer cheese, and whatever else you might have on your lunch….or brunch….or dinner (party) menu!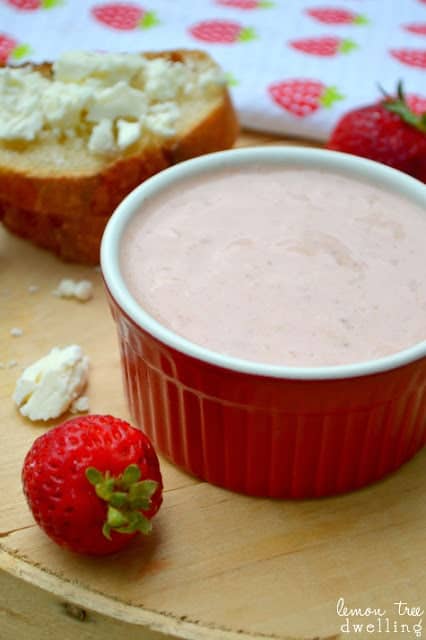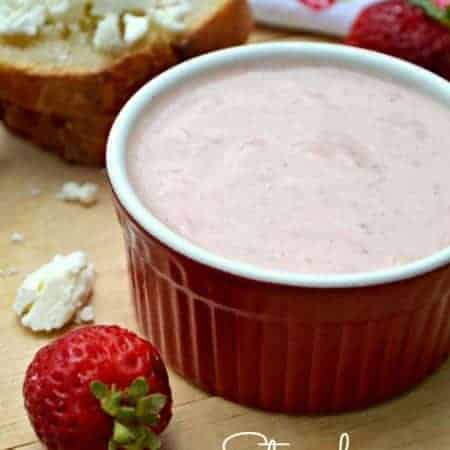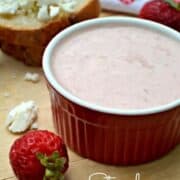 Strawberry-Rhubarb Soup
Ingredients
1

c.

water

1

c.

fresh rhubarb

chopped

1

c.

fresh strawberries

chopped

1/2

c.

sugar

1/2

tsp.

cinnamon

1 1/2

c.

plain yogurt
Instructions
Bring the water to a boil in a medium saucepan. Stir in rhubarb, strawberries, sugar, and cinnamon. Boil 3 minutes, stirring occasionally.

Reduce heat and simmer 10 minutes, stirring occasionally.

Let stand until cool.

Combine strawberry-rhubarb mixture and yogurt in a blender and process until smooth. Chill until ready to serve.

Garnish with fresh whipped cream, sour cream, and/or fresh strawberries.

(*Recipe adapted from An Occasion To Gather: Summer Blueberry Soup)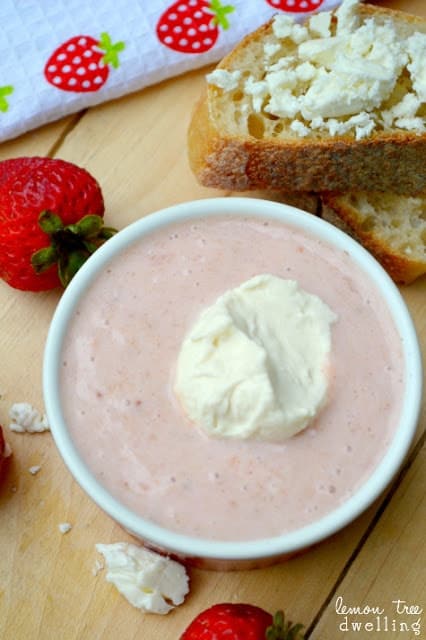 While you're here, be sure to check out my other favorite lunch recipes!