I've partnered with Canadian Lentils to bring you this recipe, but as always, all ideas and opinions are my own!
Southwest Sloppy Joes combine the classic flavors of sloppy joes with a delicious southwest twist that's sure to be a hit. Perfect for weeknight dinners, game days, or get togethers, these sloppy joes are easy to make and fit for a crowd!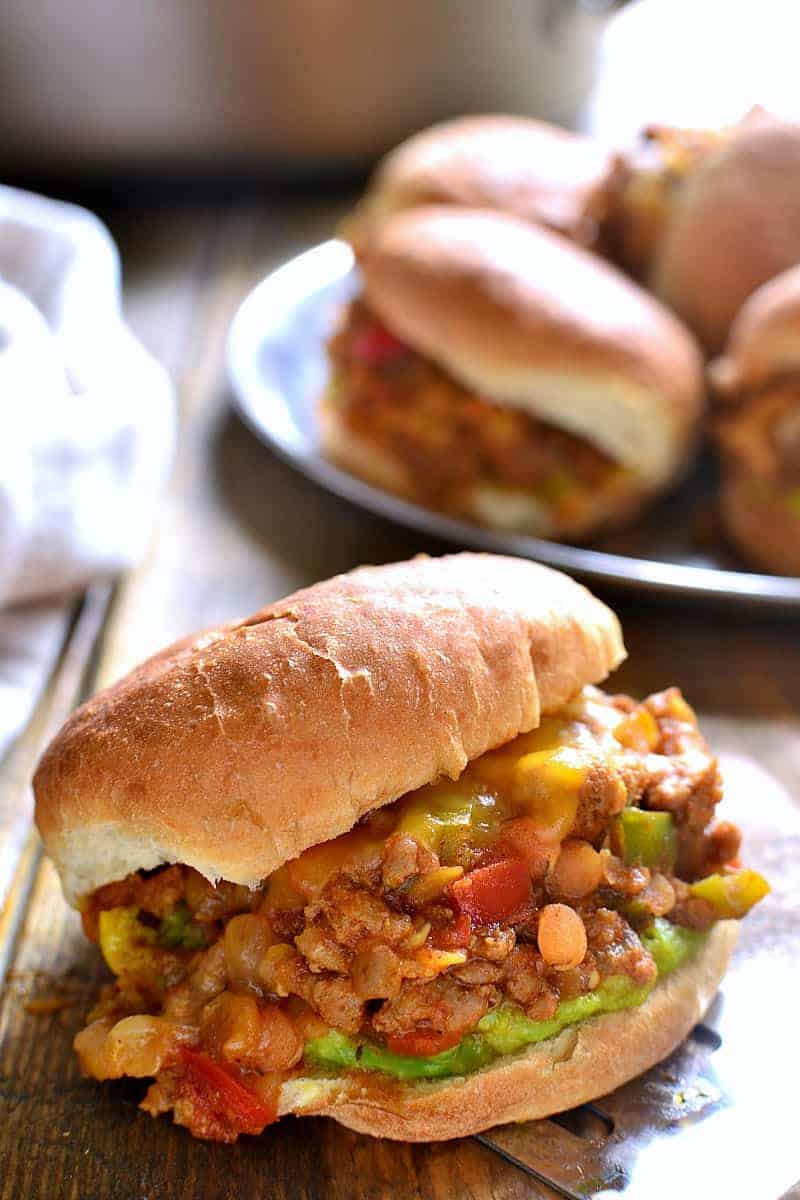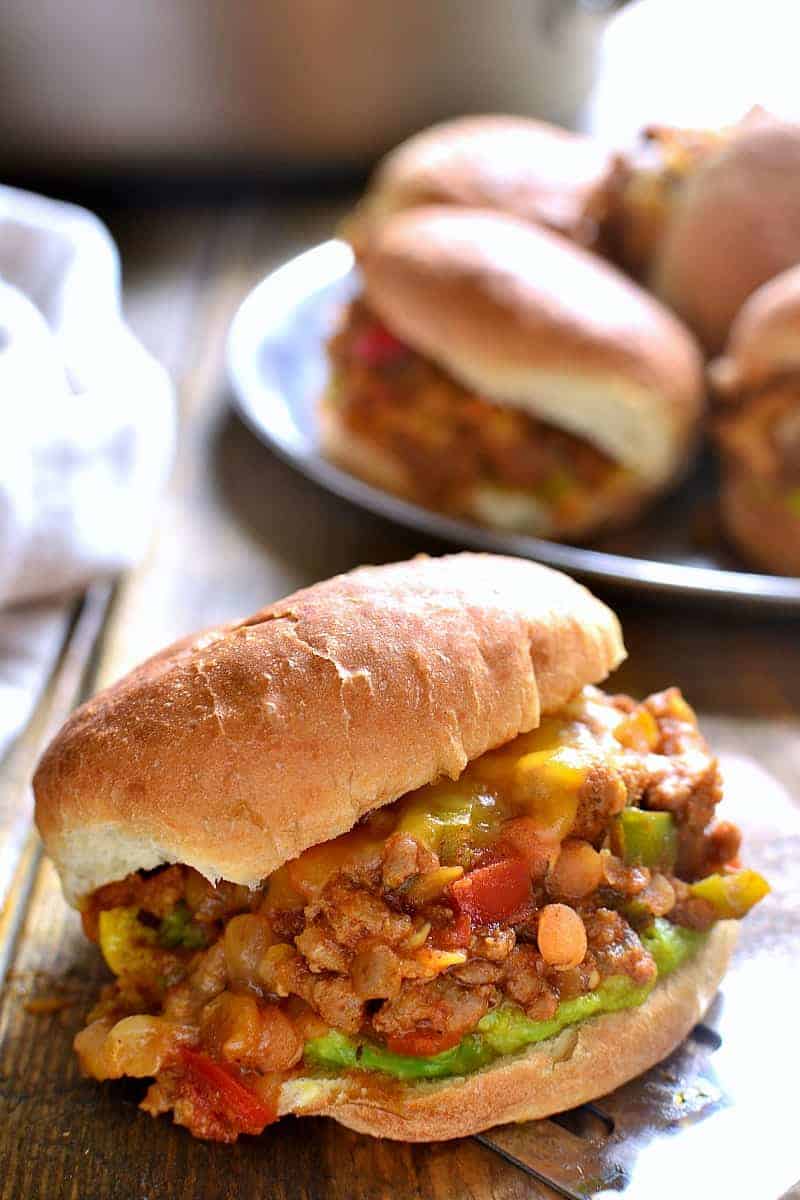 I had a realization the other day….that summer is winding down! I hate to be one of those people that rains on the summertime parade, but the reality is that we're two thirds of the way through it. And, to be honest, I have very mixed feelings. I'm definitely not ready to pack up the swimsuits anytime soon….(in fact, it's hotter than blazes here right now and we all want to live in our swimsuits)….but when Ellia mentioned that it's time to start thinking about back to school shopping, she wasn't totally wrong!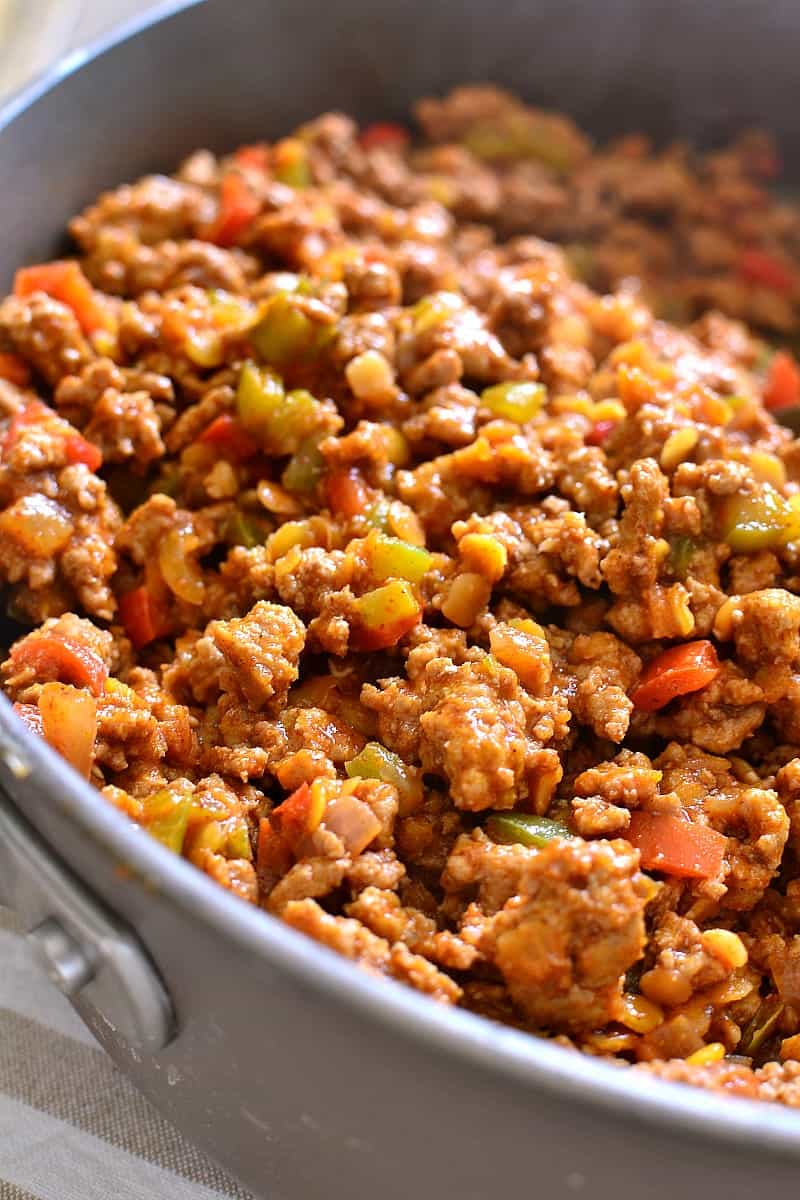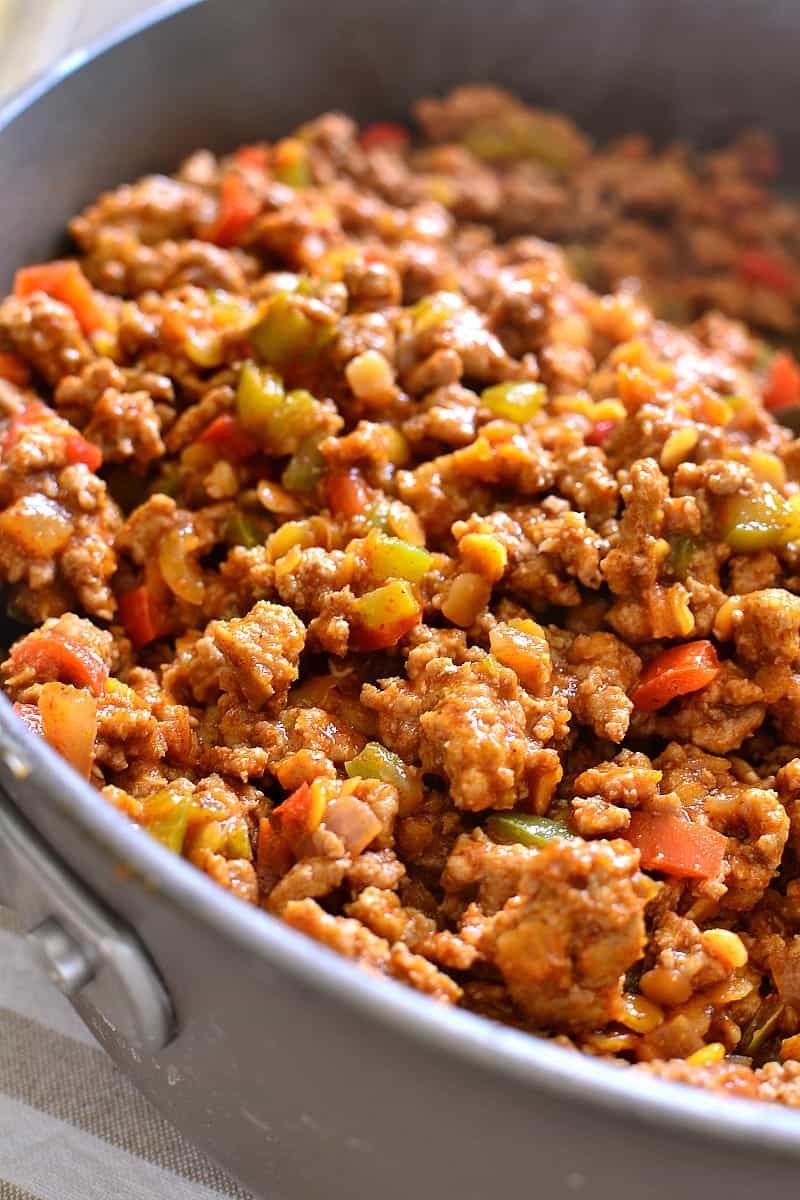 I'm pretty sure that every year around this time I feel the same way. Disbelief that summer is going as quickly as it is, a sense of needing to fit in all the fun things we wanted to do, and maybe most importantly, a feeling of relief that summer won't last forever. Because let's be honest – there's only so much summer fun/grilling/swimsuit time we can handle before we're ready for something different.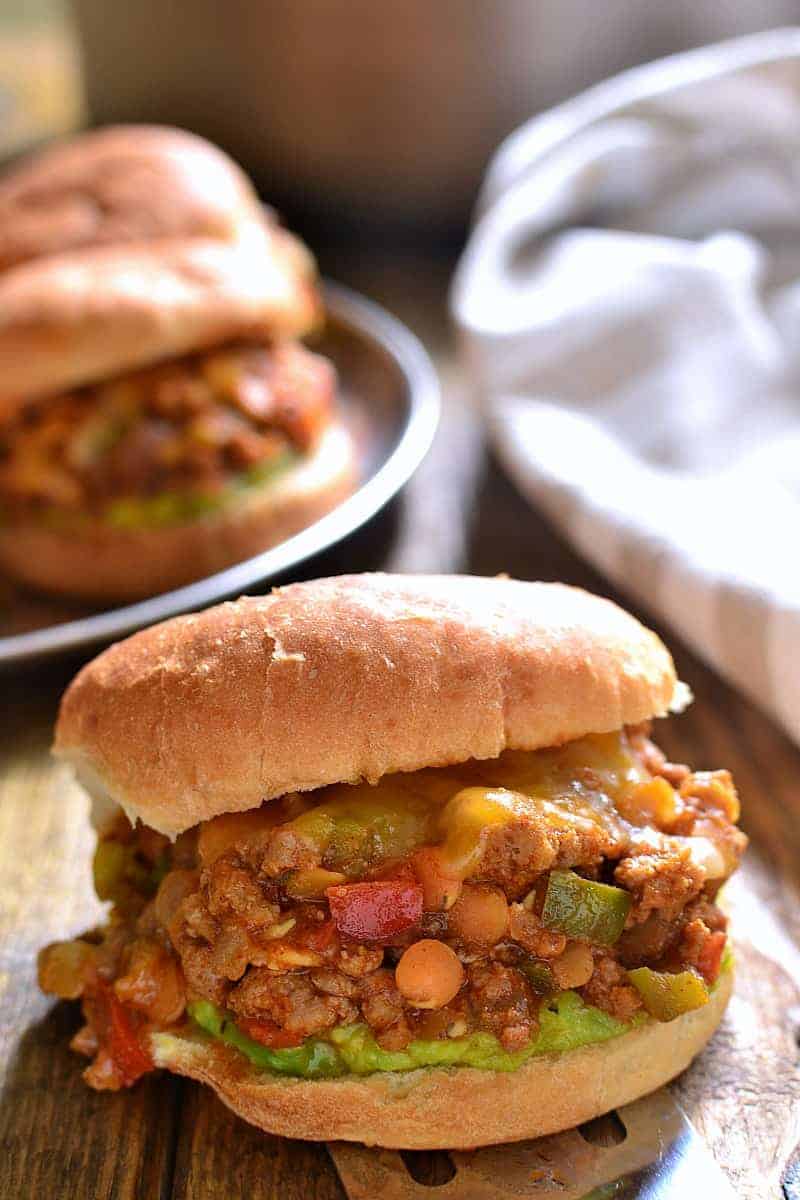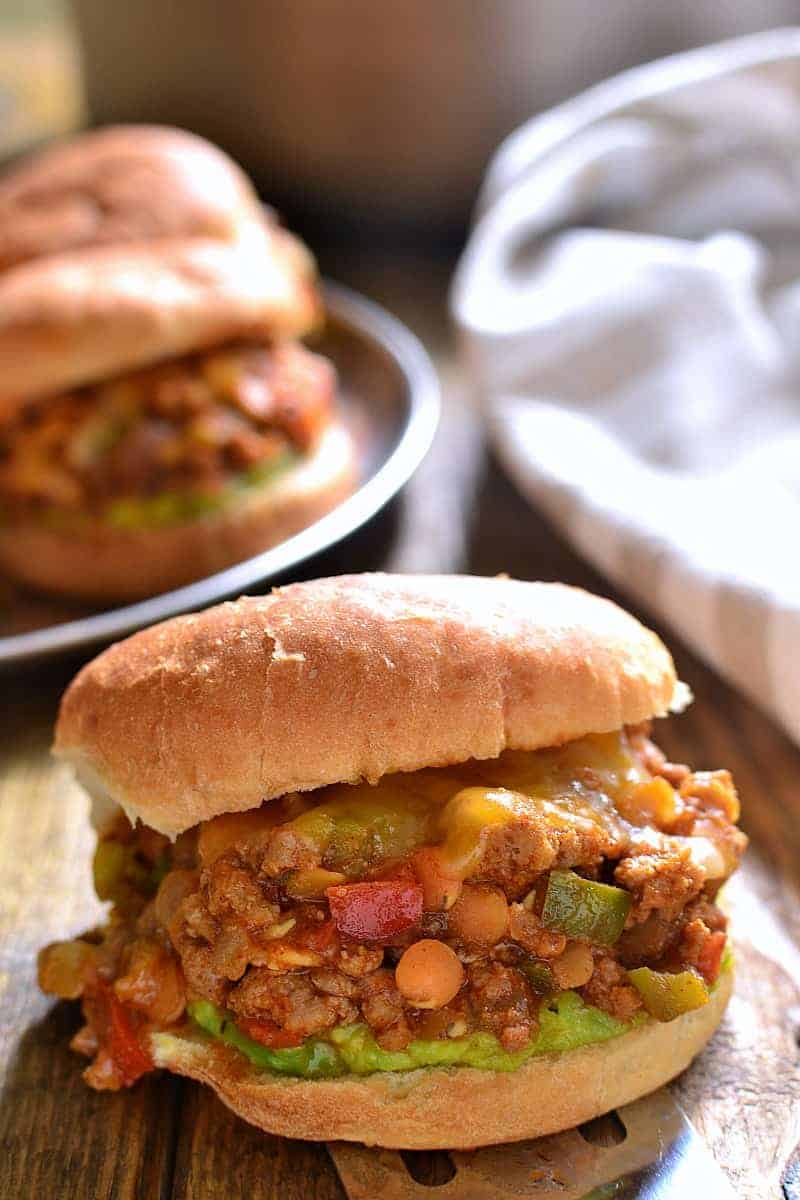 So, with back to school time in mind, I decided to get a jump start on some easy dinner ideas. Like these Southwest Sloppy Joes! To say these were a hit would be an understatement, and "easy" doesn't even begin to describe what a lifesaver these will be on busy weeknights. They're ready in under 30 minutes and packed with amazing flavor. And best of all, they're loaded with tons of good for you ingredients, like fresh veggies, ground turkey, and my new favorite "secret weapon": Canadian Lentils!!!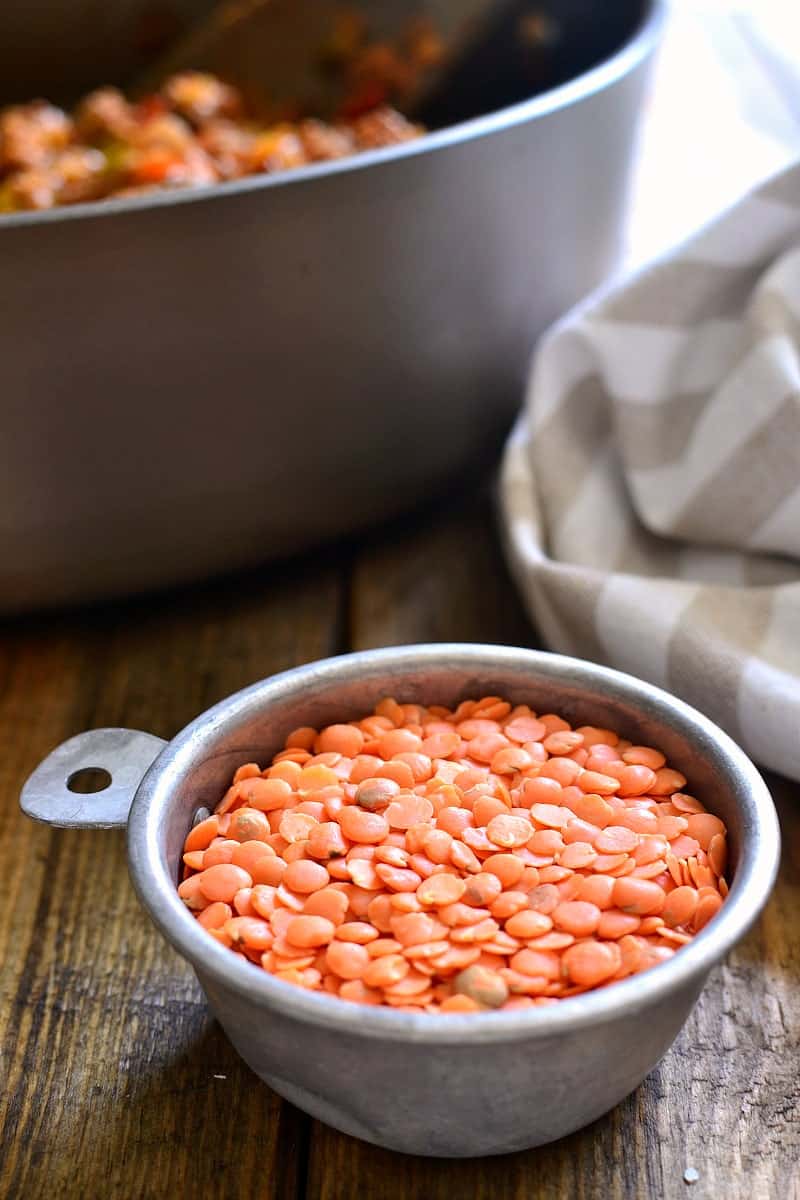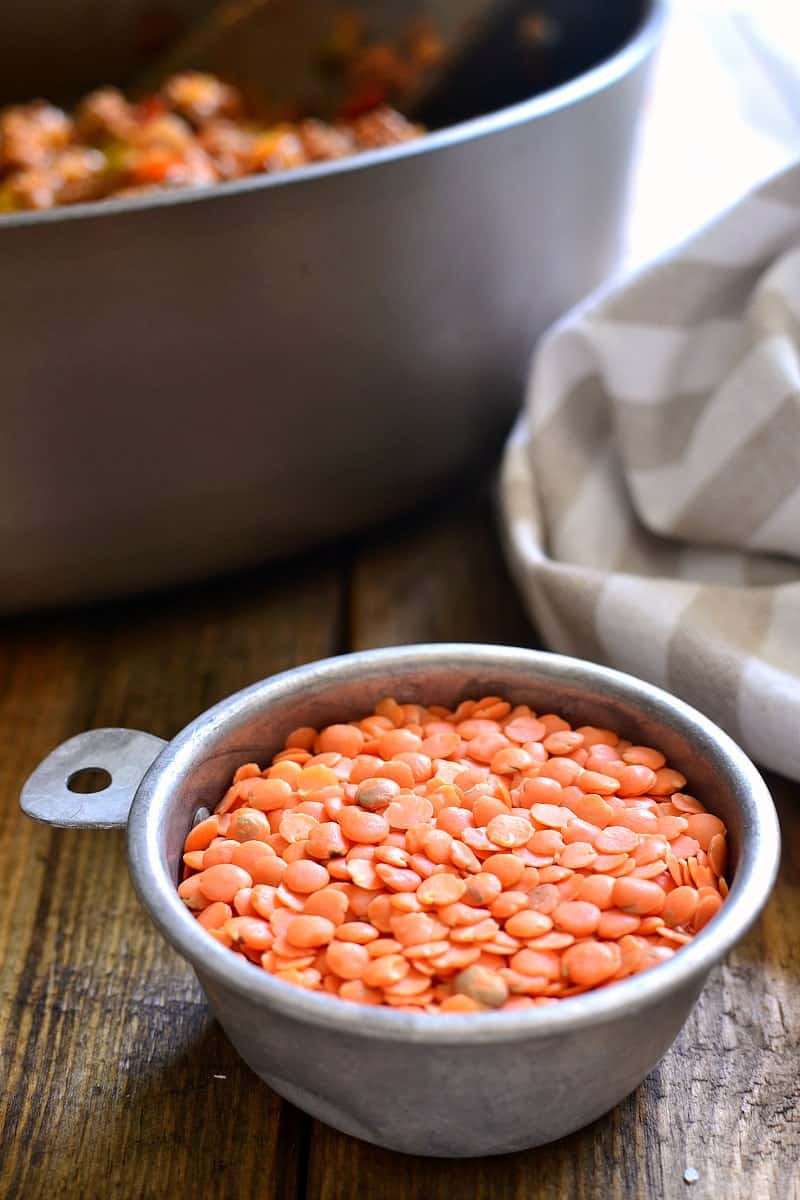 If you've never cooked with lentils before, add it to your bucket list. For real. Not only are they high in protein and fiber and low in calories and fat, but they're SO easy to work with! They don't require any soaking, and they're ready in 20 minutes or less. And since they basically act as a flavor sponge, they're an ideal addition to anything from soups and salads to pasta, omelettes, tacos, or even desserts!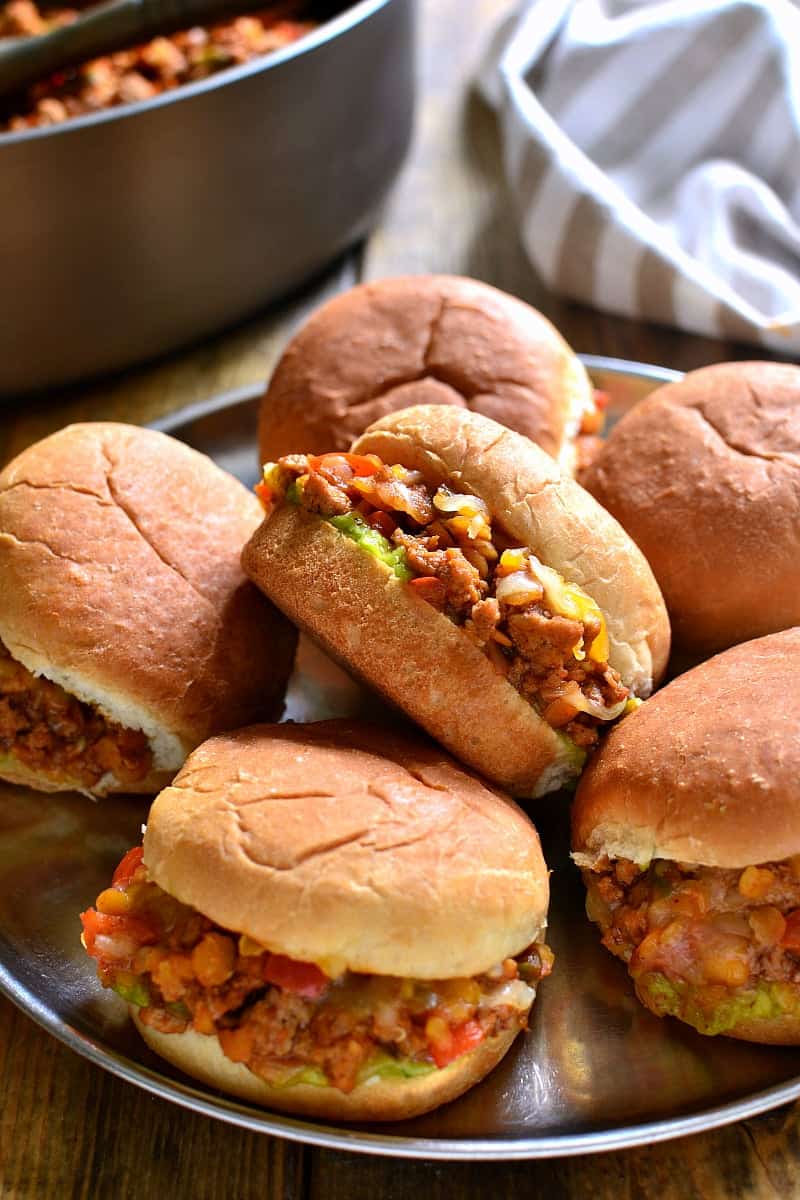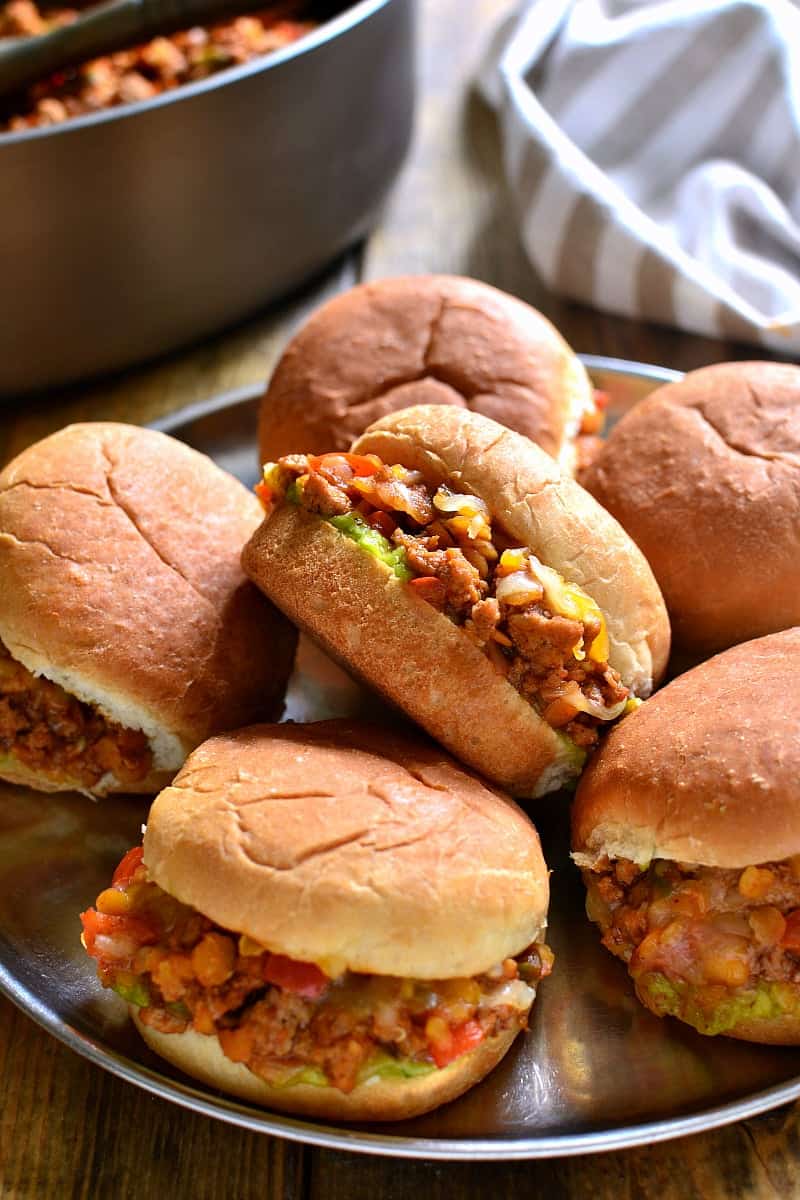 I loved the extra flavor and texture they added to these Southwest Sloppy Joes, and I especially loved the fact that they instantly boosted the nutrition factor. I see myself making them ALL. THE. TIME. this fall….not only for weeknight dinners, but for game day! Who doesn't love a good sloppy joe, and when you add in the lentils and the southwest twist, these are a clear winner all around. Whether you're ready for fall or still loving summer, take 30 minutes and give these a try. I promise you won't be disappointed!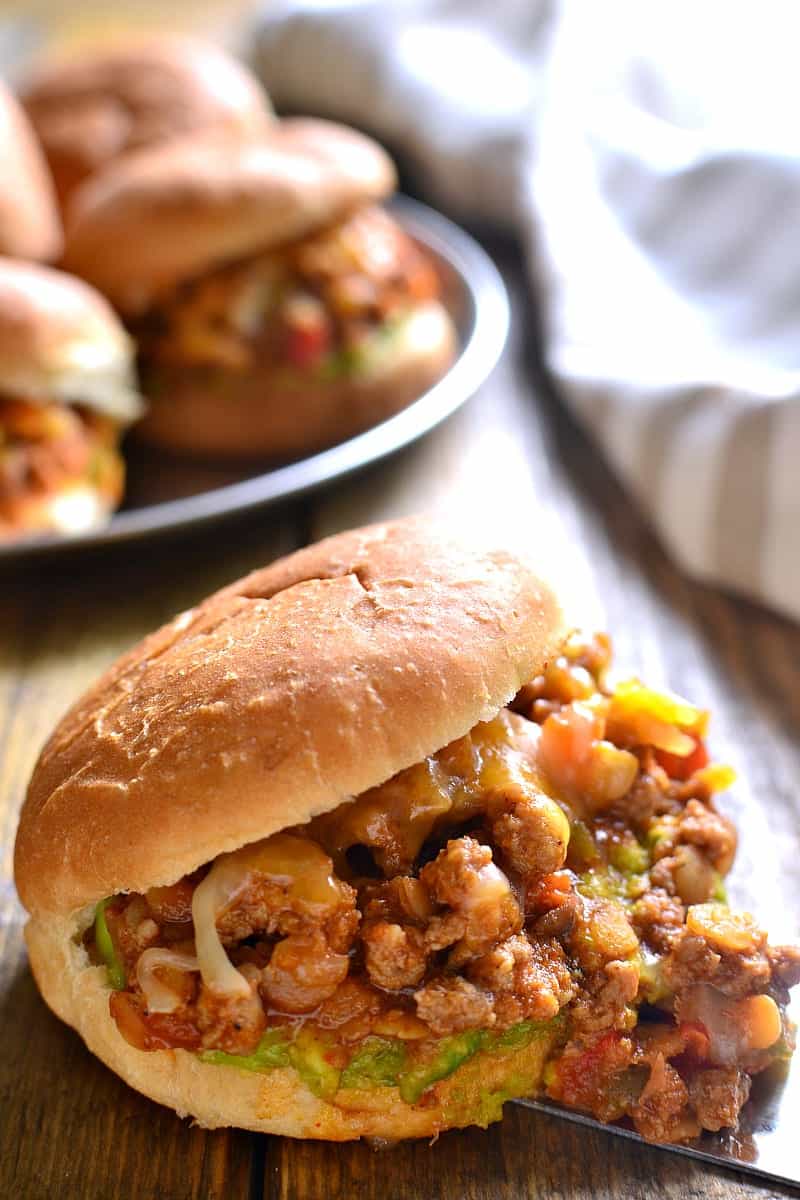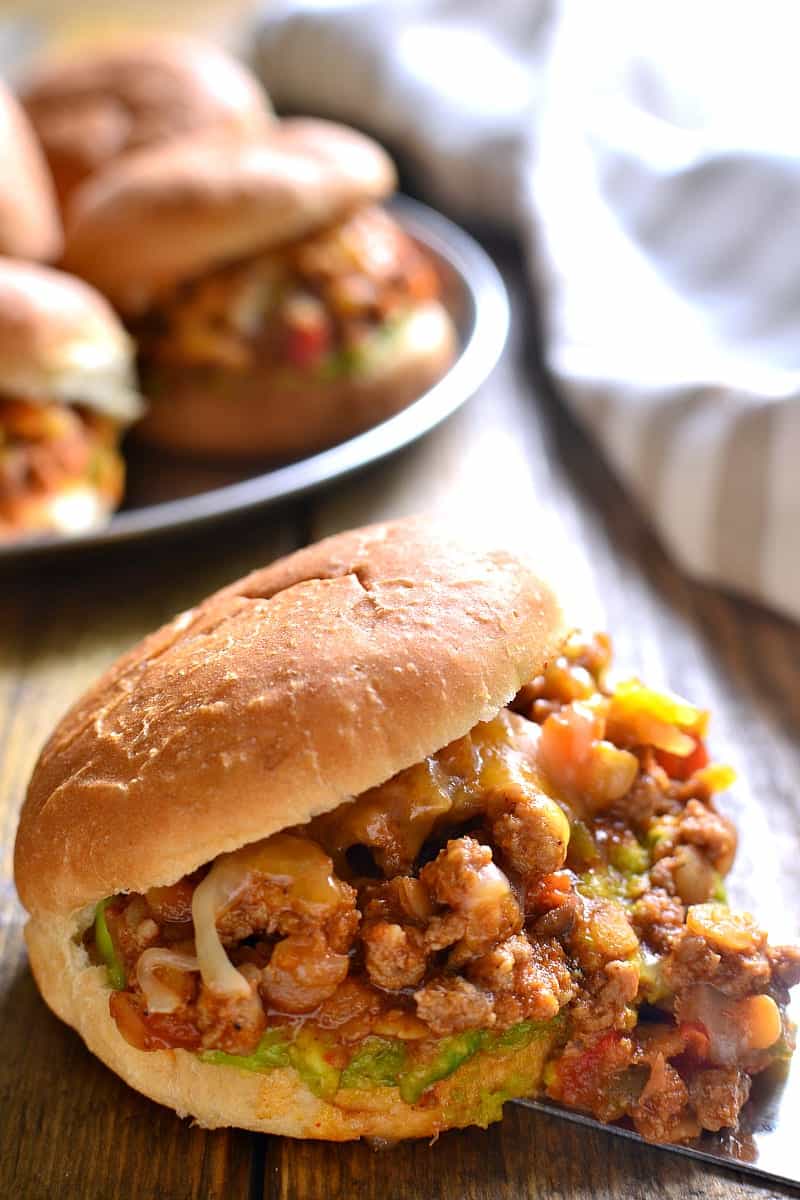 For more recipe inspiration and to find out more about Canadian Lentils, check out their website or visit them on Facebook, Twitter, Instagram, or Pinterest.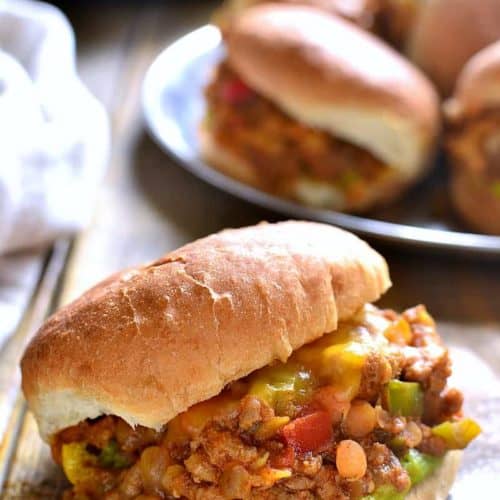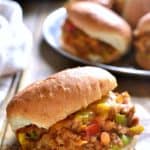 Southwest Sloppy Joes
Ingredients
2

Tbsp.

olive oil

2

lbs.

ground turkey

2

c.

diced peppers

I used a combination of green & red

1

c.

diced red onion

1/2

c.

split red lentils

1/2

c.

water

1 8

oz.

can tomato sauce

1

Tbsp.

chili powder

2

tsp.

paprika

2

tsp.

cumin

1

tsp.

garlic powder

1

tsp.

kosher salt

1

tsp.

onion powder

pinch

of cayenne pepper
Instructions
Heat 2 Tbsp. olive oil over medium-high heat in a large skillet fitted with a lid.

Add ground turkey, peppers, and onions and cook until turkey is browned.

In a separate bowl, combine tomato sauce, chili powder, paprika, cumin, garlic powder, kosher salt, onion powder, and cayenne pepper.

Pour mixture into skillet, along with lentils and water.

Increase heat to high and bring liquid to a boil.

Reduce heat, cover, and simmer 7-10 minutes or until lentils are tender.

Serve on buns with cheese and other desired toppings.