Skinny Banana Cream Pie Boats are made with just 4 guilt-free ingredients for an easy, delicious treat you can feel good about eating!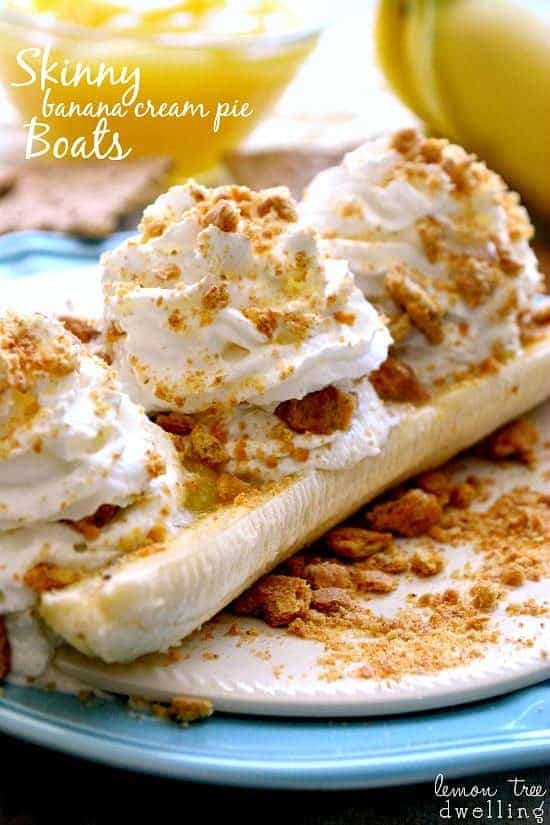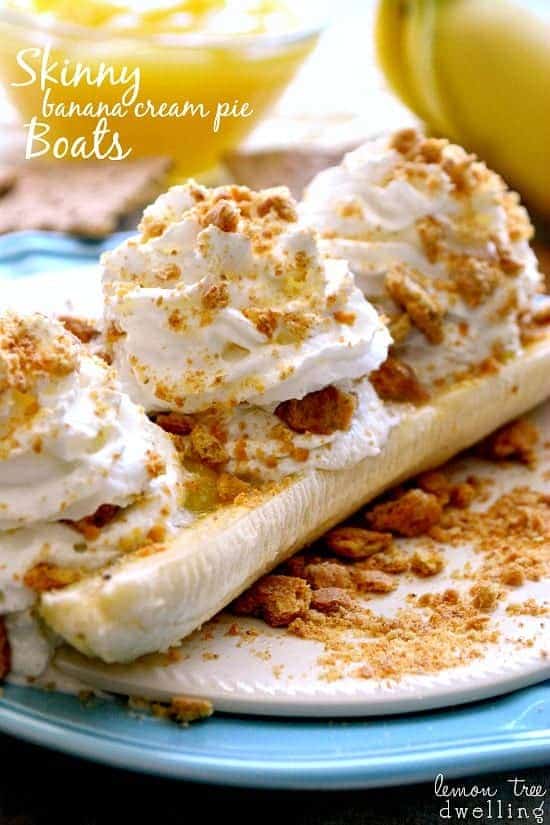 Happy Monday! I hope you all had a WONDERFUL 4th of July! Around here, it was everything I could have hoped for – fun, relaxing, and full of time with family and friends. We went to the parade, spent the day with friends, and then Jorden and the older girls hit up the fireworks at night. The rest of the weekend was just as nice – family time Saturday and time at my parents' Sunday – and other than getting a little too much sun and helping myself to a little too much guacamole, it was a perfect weekend!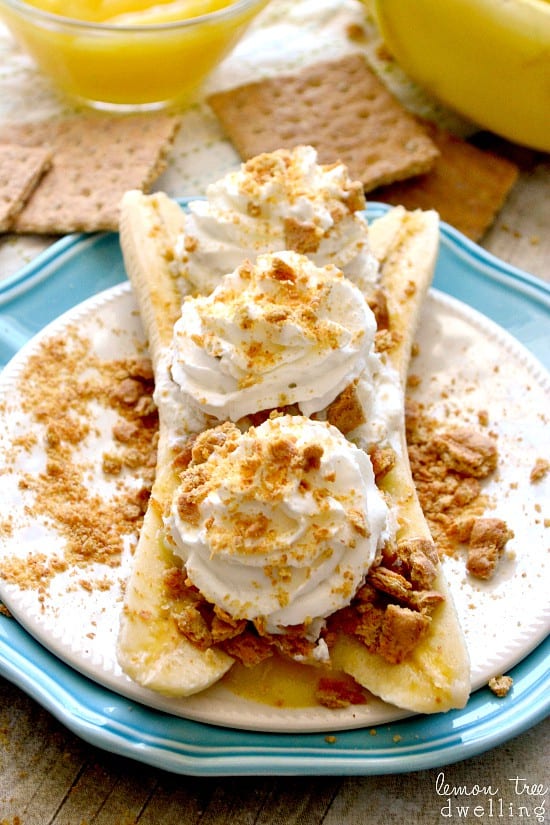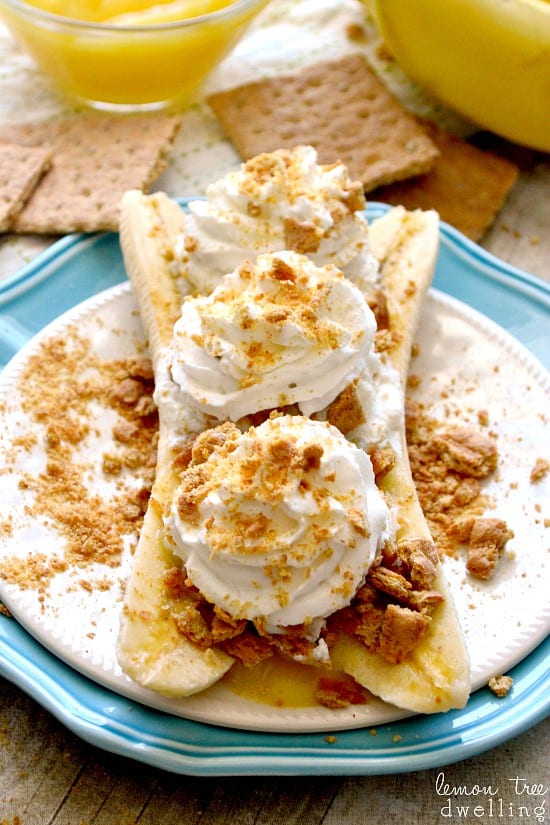 And now….it's Monday. The day after the fun. And I am suddenly remembering that I have a wedding two weeks from now and a family vacation three weeks from now….and a weekend spent indulging might NOT have been the best idea ever! It's not so much the sunburn I'm worried about (go figure). It's that darn guacamole – gets me every time!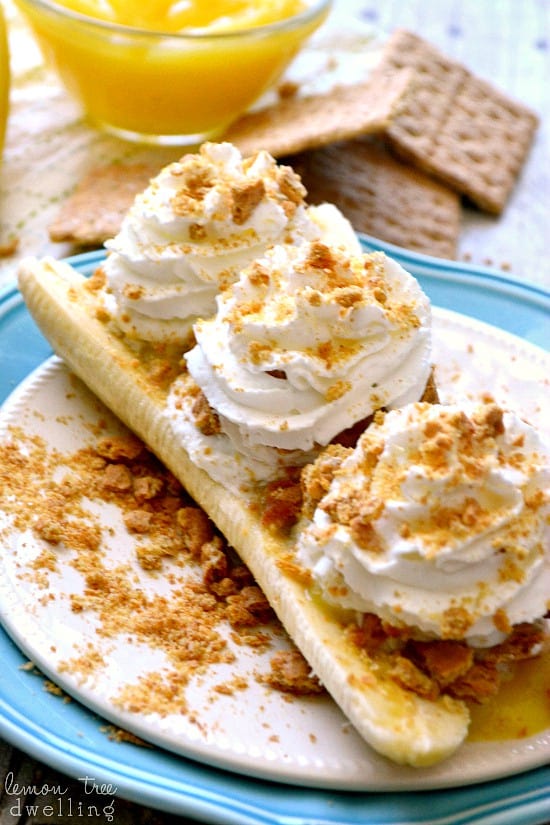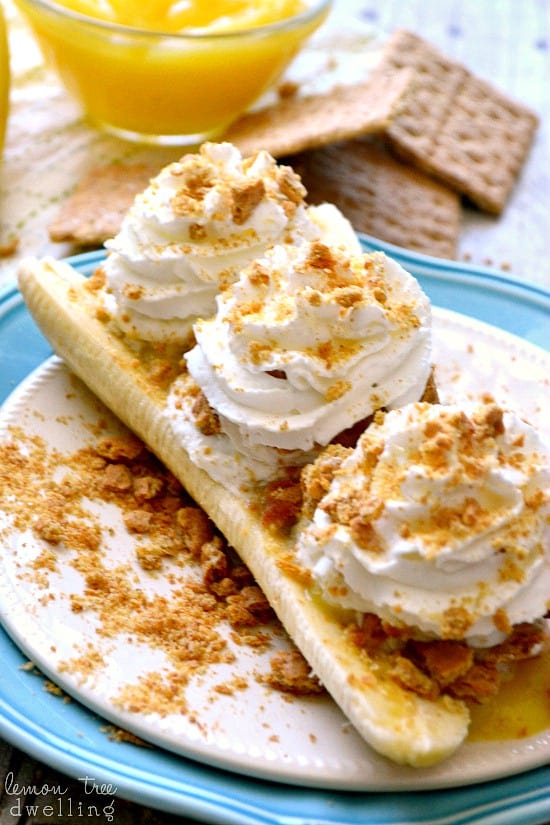 Now, some people would say just crack down and give up sweets for the next two weeks. (You can do anything for two weeks, right??) Well, that's easier said than done for someone with a sweet tooth as powerful as mine! Not to mention – I'm nursing a baby – which automatically earns me extra dessert privileges (right??)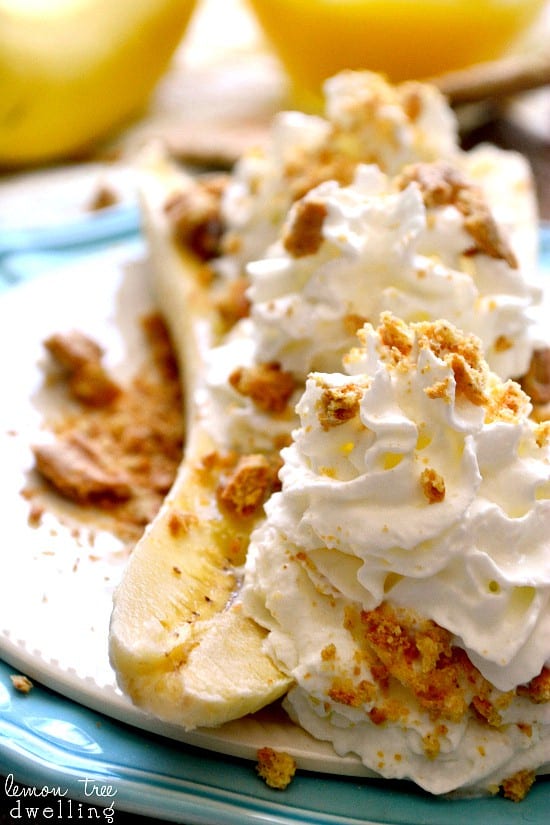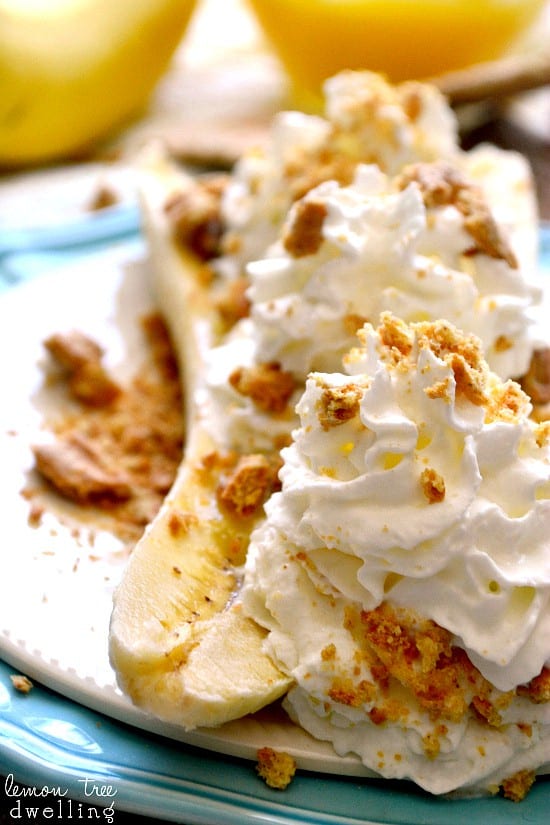 So here's my plan. I'll give myself a few days to recover from the weekend….and then it's back to indulgence, SKINNY style! These Banana Cream Pie Boats are the perfect way to indulge your sweet tooth, minus the guilt. They have everything you need for banana cream pie, minus the crust…..and they could not be simpler to make. So you have extra time to – um – work out. Or something like that.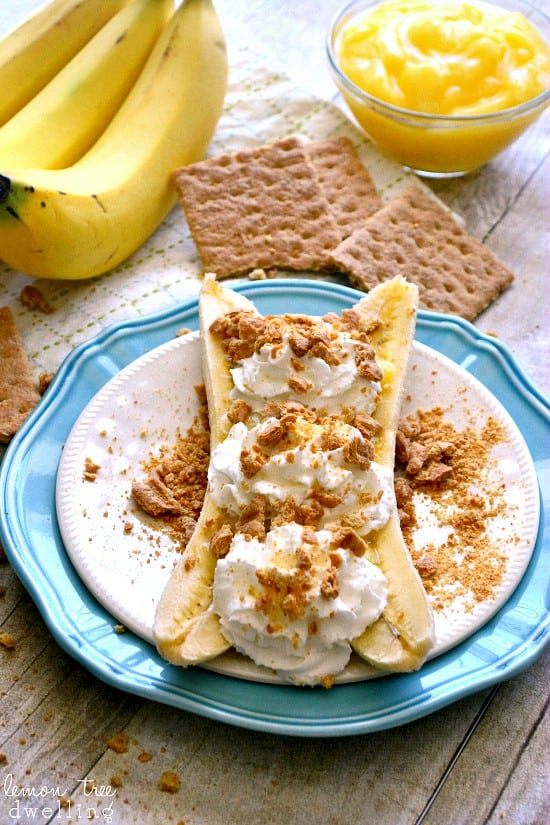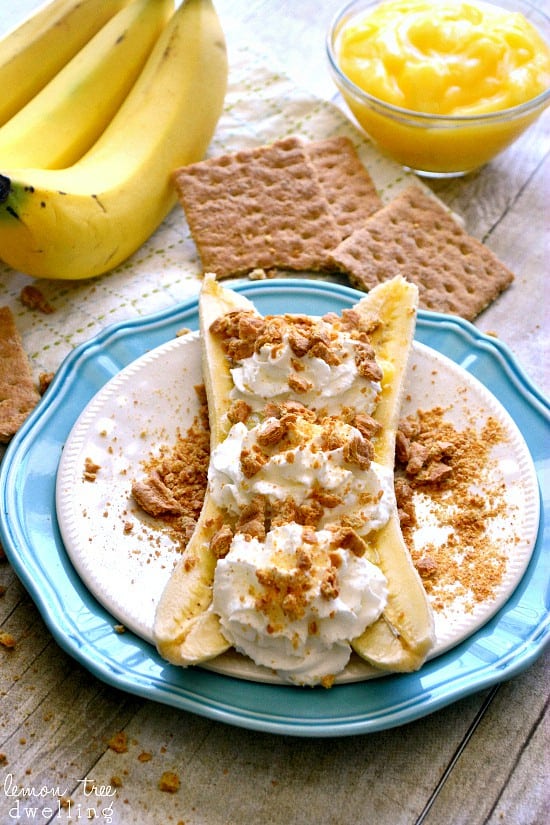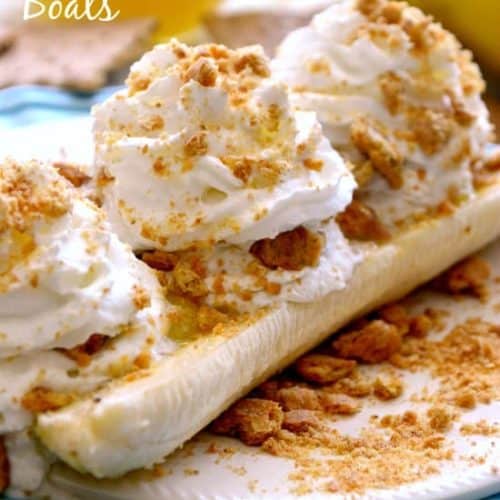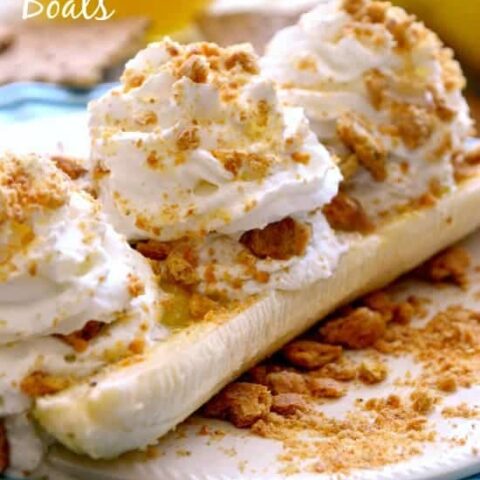 Skinny Banana Cream Pie Boats
Ingredients
1 banana
1/3 cup fat free vanilla pudding
whipped cream
1 graham cracker, crumbled
Instructions
Slice banana lengthwise down the center.
Top with vanilla pudding, whipped cream, and graham cracker crumbles.
Nutrition Information:
Yield:

2
Serving Size:

1 grams
Amount Per Serving:
Calories:

140
Total Fat:

3g
Saturated Fat:

1g
Trans Fat:

0g
Unsaturated Fat:

2g
Cholesterol:

3mg
Sodium:

87mg
Carbohydrates:

28g
Fiber:

2g
Sugar:

15g
Protein:

2g
Looking for more FUN skinny summer treats??