This simple dish comes together quickly and easily, yet feels like a fancy restaurant dish! Use your family's favorite noodles and vegetables for a delicious meal no one can resist!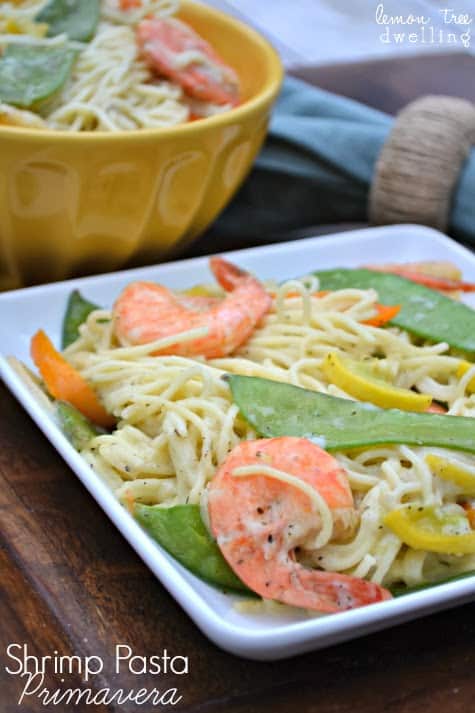 It's been a while since I've posted dinner recipes around here….and now, two in a row! There's a reason for that, and it has everything to do with the tiny little being that's growing inside me. See….for the longest time, the LAST thing I felt like doing was making dinner for my family! Especially something that would be blog-worthy. So, for weeks, we lived on breakfast for dinner, Trader Joe's frozen meals, sandwiches, cans of soup, or whatever Jorden felt like picking up on his way home. It was a sad reality, but true. (Sorry, family!)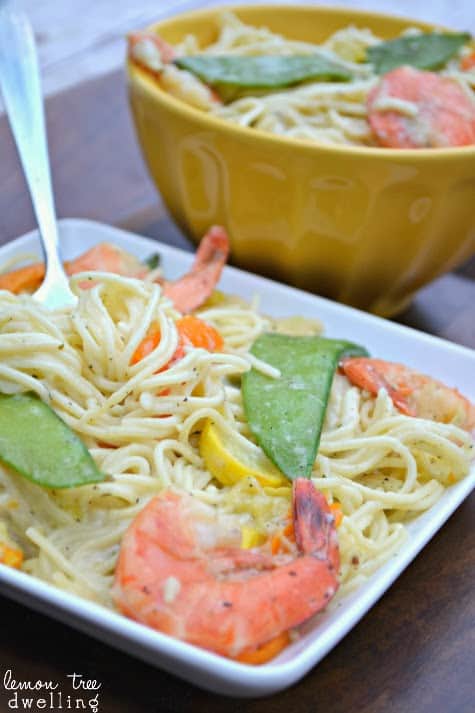 But now….now I'm feeling better. Still not 100% better, but almost to the end of the first trimester better. Better enough to make (and actually eat) dinner….at least most nights. And for some reason, seafood has sounded especially good to me lately. So I thought I'd treat us all with a little shrimp. It's a favorite around here, but not something I make very often….so it definitely feels like a treat when I do! In fact, this whole meal felt like a treat! Aside from the fact that Ellia doesn't like yellow squash and Greta doesn't like cooked peppers and Nora pretty much refuses to eat any kind of dinner…..ha! It was as much of a treat as dinner gets when there are three kids involved.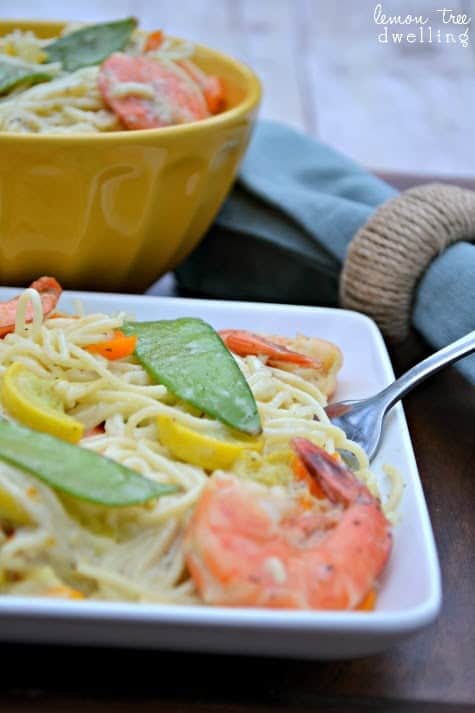 I know pasta primavera is typically more of a warm weather meal….but I must say it made a great fall meal, too! It was warm, creamy, flavor-filled, and comforting….with just a little reminder of the warm weather
we left behind. The kiddos actually told me I should make it more often, which, coming from them, means it was a HUGE hit! The only other things that get that type of request are tacos, Topper's pizza, and spaghetti and meatballs. So, yes, this is one I'd be HAPPY to add to the rotation.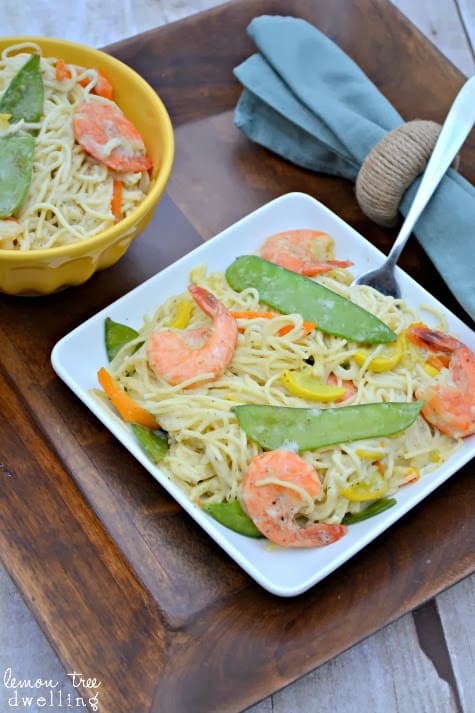 Shrimp Pasta Primavera
1 box angel hair pasta
1 (1 lb) bag frozen easy-peel raw shrimp
1/2 lb (2 c) snow pea pods
1 medium yellow squash, chopped
1 orange pepper, chopped
2 packets Alfredo Sauce mix (I used Simply Organic brand)
3 c. milk
3 Tbsp. butter
1/2 c. grated Parmesan cheese with herbs (I used Mama Francesca Parmesan & Garlic blend)
1. Cook noodles according to package instructions.
2. While noodles are cooking, heat a small amount of oil in a large wok or frying pan; add shrimp and cook 2-3 minutes.
3. Add pea pods, then orange pepper and squash and cook, stirring, until shrimp is pink and cooked through and vegetables are tender-crisp. Remove from heat.
4. Prepare Alfredo Sauce according to package instructions.
5. Mix noodles, vegetables, shrimp, and sauce in a large bowl and serve.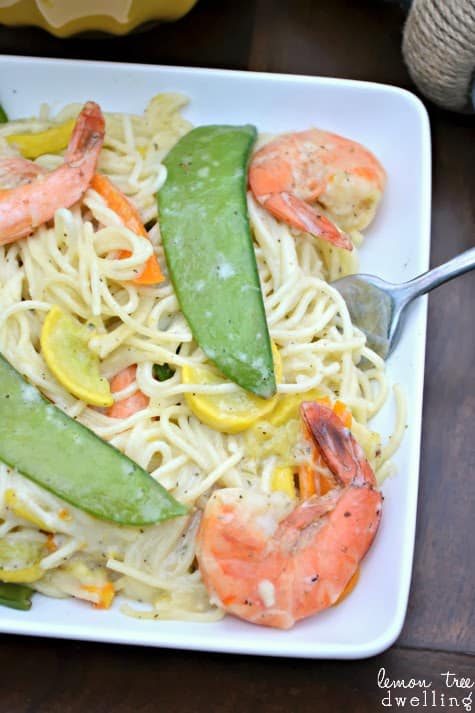 Looking for more delicious pasta dishes? Here are some of my favorites!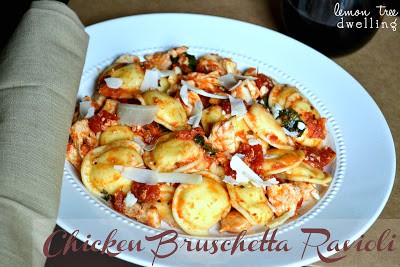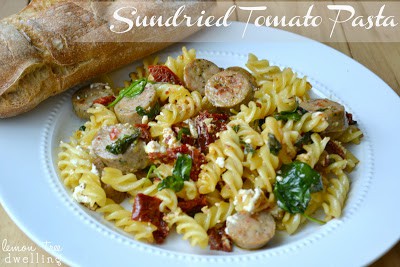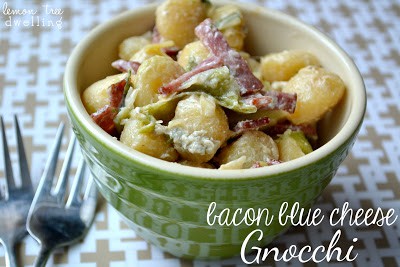 Thanks for taking a peek inside my Lemon Tree Dwelling…
I hope you feel right at home!