Deliciously light and fluffy pumpkin muffins topped with a sweet salted caramel glaze – a delicious flavor combination any time of day!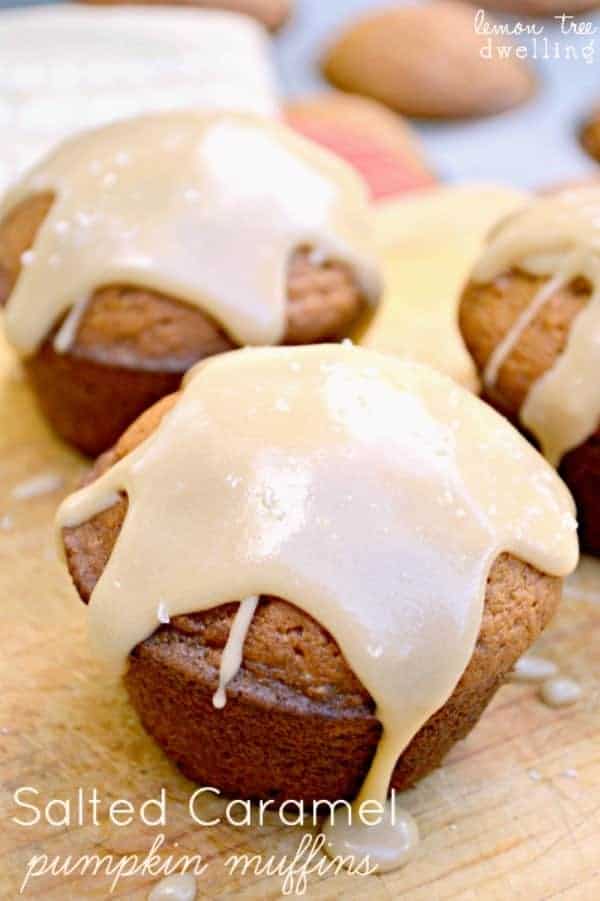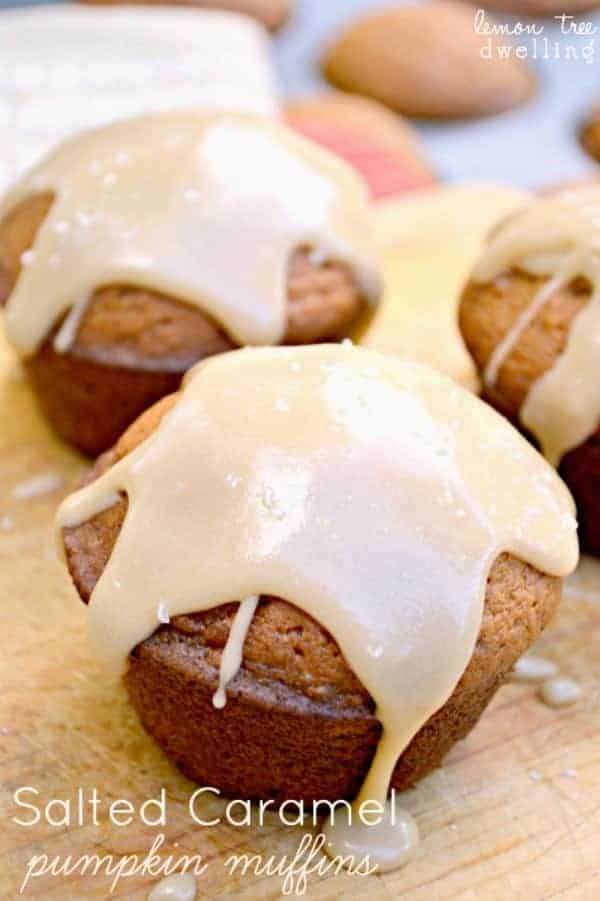 A couple years ago, one of my favorite places to go for lunch closed unexpectedly. We literally drove up one day to find the doors locked and a sign hanging in the window. It was a sad, sad day…..and for months, we watched and wondered as the building was razed and new construction finally began….what could possibly take its place!? And then….one day….we got our answer. In a sign that said, "Coming Soon: Culver's."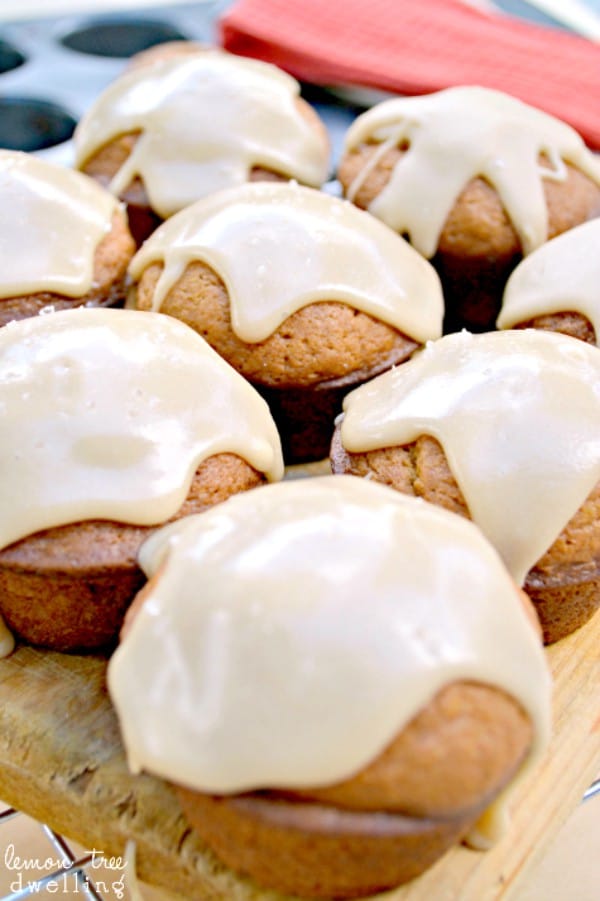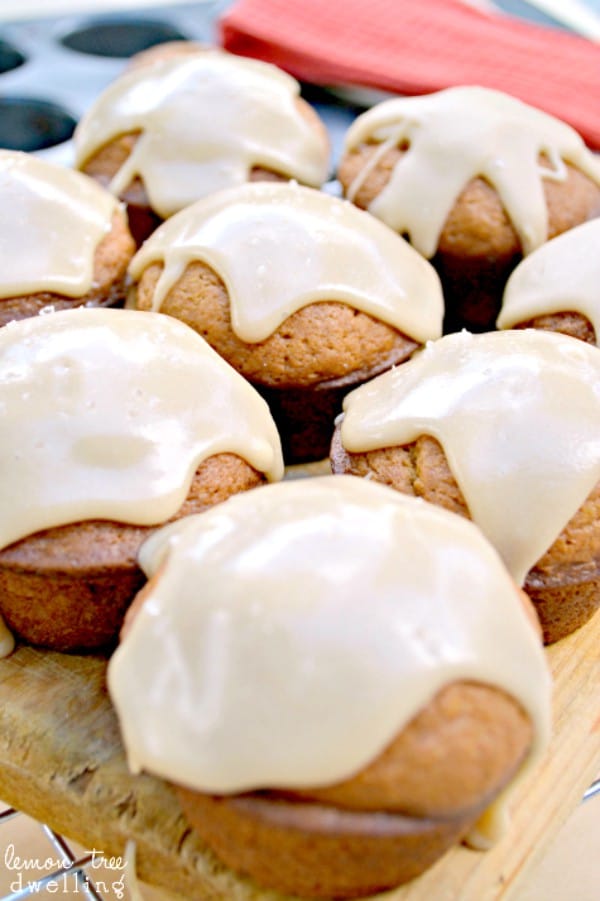 Culver's!? Of all the delicious restaurants that could have replaced my favorite lunch place….we were getting a Culver's??? Needless to say, I was less than thrilled. Don't get me wrong – I enjoy an occasional Culver's salad or basket of cheese curds (which are delicious, by the way)….but of all the places I could choose from, Culver's wouldn't even be in my top 20!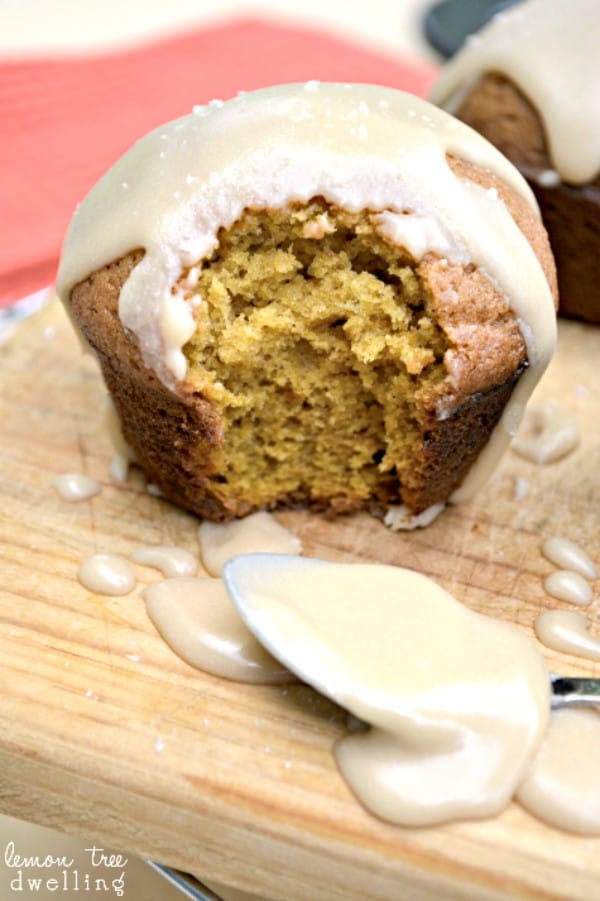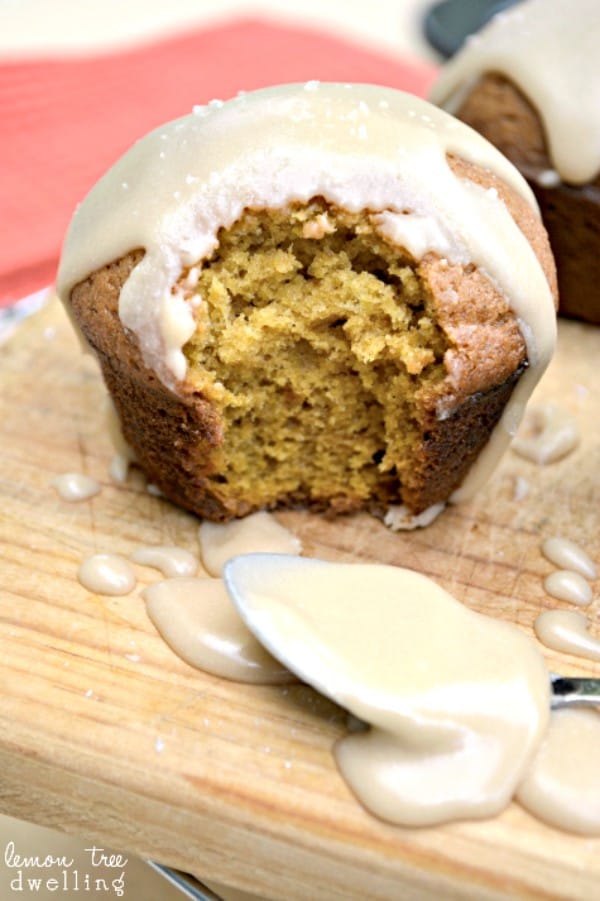 And yet….in the past 6 months….we've probably been there about 5 times! Which is more than we've been to any other single restaurant! Because as the kids get older, and have more say in where we go to eat, Culver's is high on their list. Like top 5! Not only do they love their food, they can now read the flavor of the day sign. So every time we pass it, they have a glimpse into all the delicious goodness being served up inside! I hate to admit it, but we are slowly becoming Culver's people.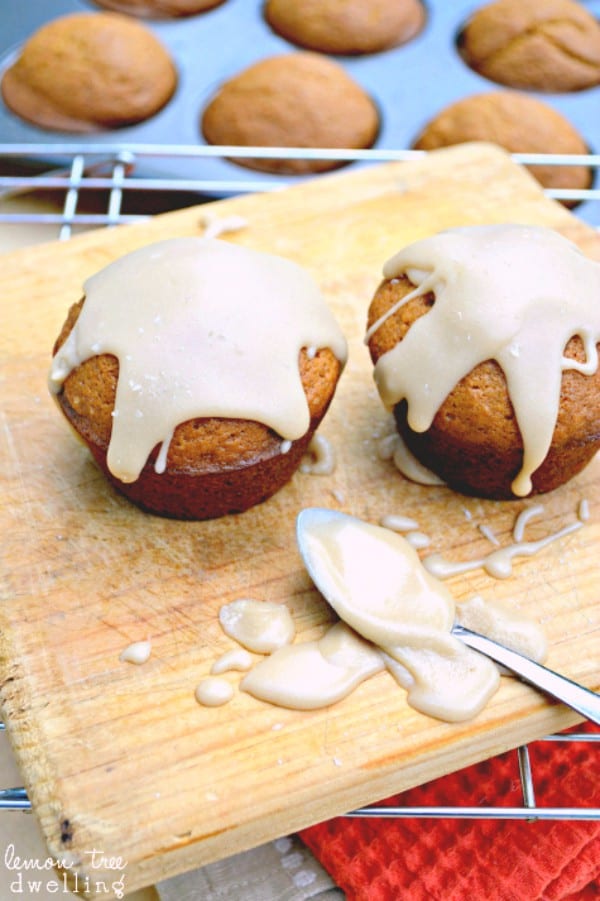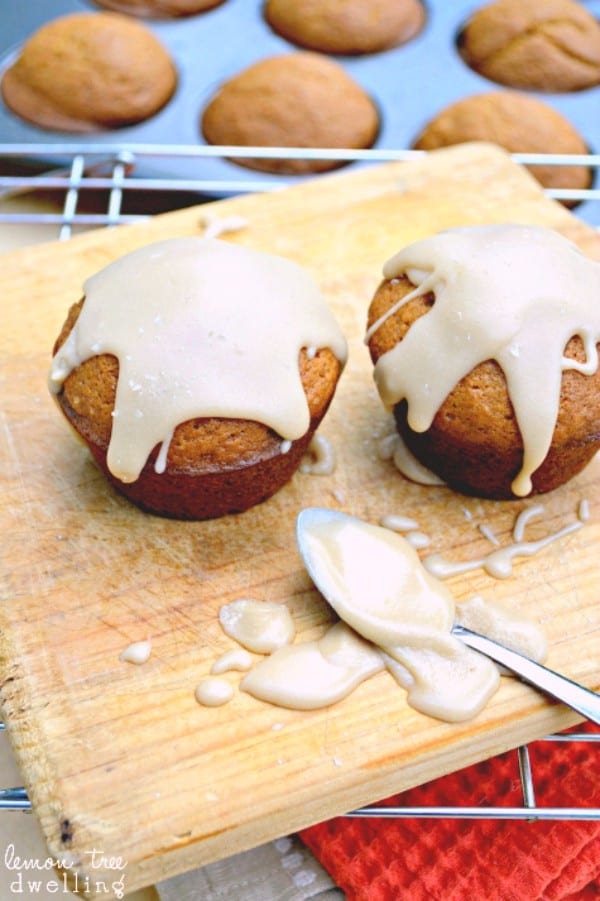 And since we've started becoming Culver's people, I have definitely started paying more attention! To the coupons, the specials, and….of course….the sign. The other day, as I was passing by, I noticed that they were advertising a new flavor of concrete mixer – Salted Caramel Pumpkin. Hmmmm….I thought…. interesting! And I haven't been able to stop thinking about it since. So here's my best attempt at salted caramel pumpkin goodness….along the lines of Culver's. I guess there are some good parts to becoming Culver's people, after all.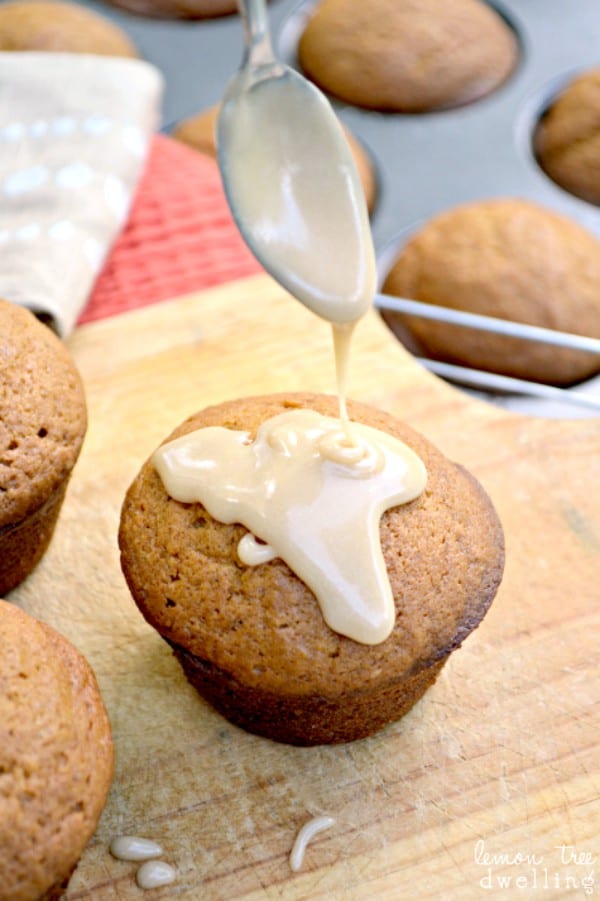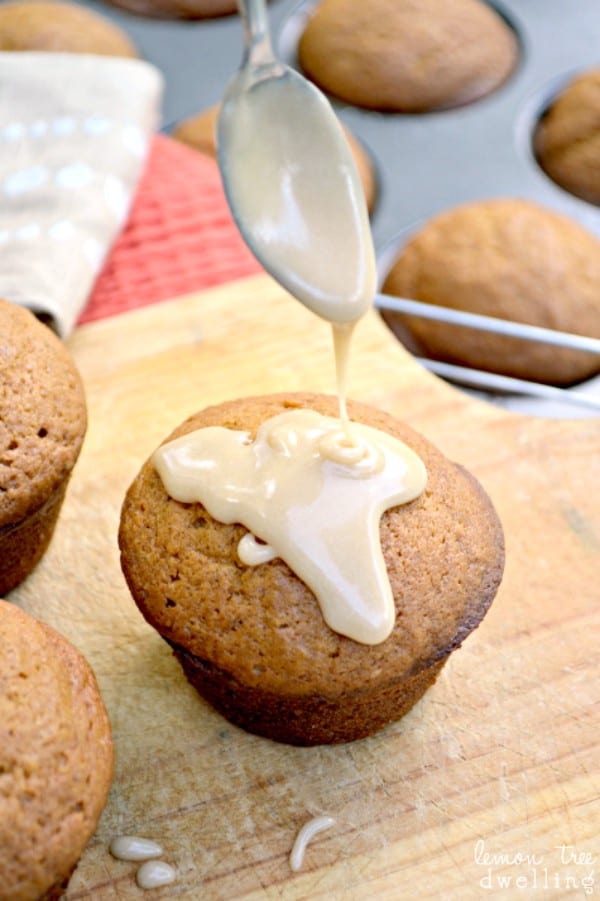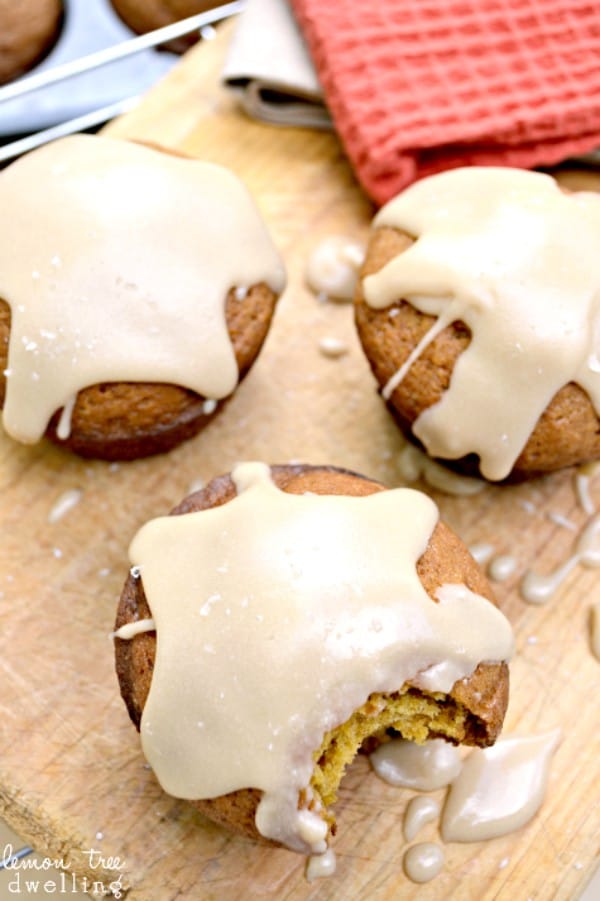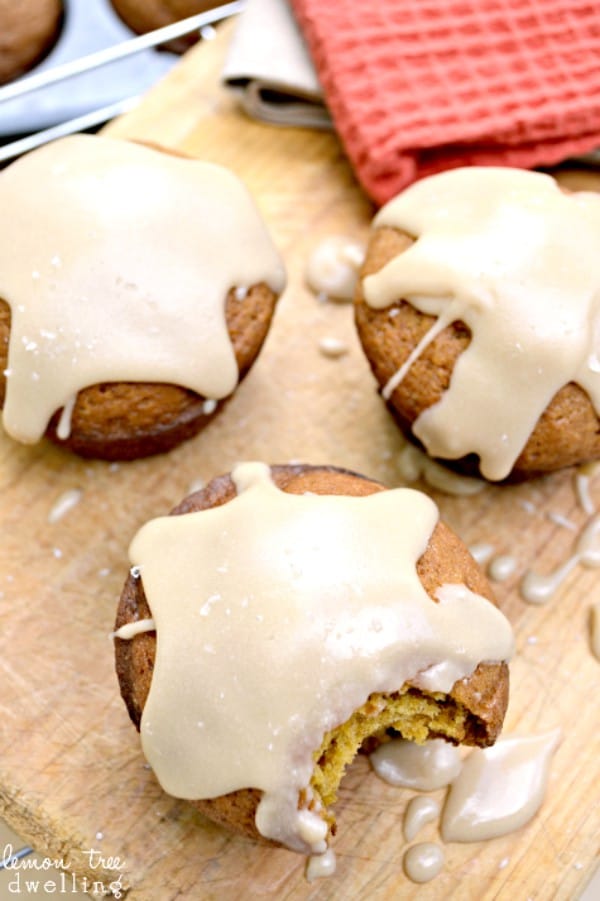 Enjoy!
Looking for more delicious Salted Caramel goodness?? Check out these recipes!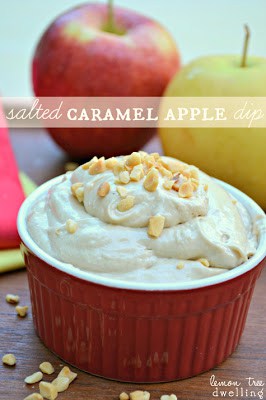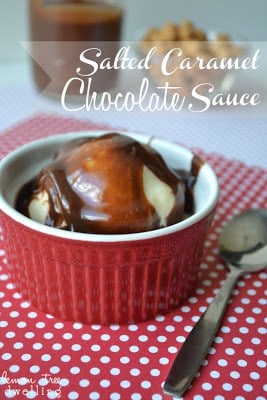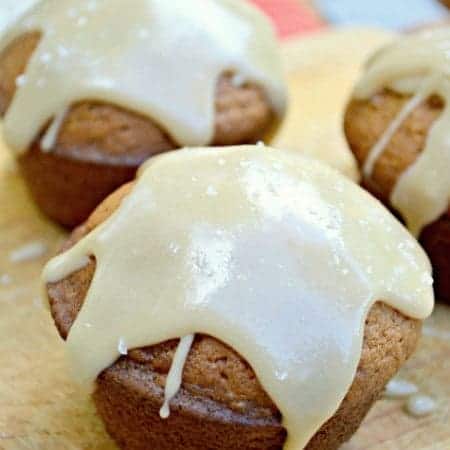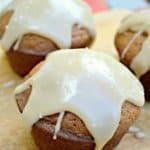 Salted Caramel Pumpkin Muffins
Ingredients
Pumpkin Muffins
2

c.

sugar

1

c.

packed brown sugar

3/4

c.

vegetable oil

1 1/2

tsp.

baking soda

1

tsp.

baking powder

1

tsp.

salt

1/2

tsp.

allspice

1/2

tsp.

cinnamon

1/2

tsp.

nutmeg

1/2

tsp.

ginger

1

15 oz. can pumpkin puree

2

eggs

3 1/2

c.

flour

1/3

c.

water
Salted Caramel Glaze
4

Tbsp.

1/2 stick butter, cut into chunks

1/2

c.

packed light brown sugar

1/3

c.

fat free half & half

1/2

tsp.

vanilla extract

1

c.

powdered sugar

sea salt

*recipe adapted from Food 52
Instructions
Combine sugar, brown sugar and oil in a large mixing bowl. Beat until well-blended.

Add baking soda, baking powder, salt, and spices; beat until blended.

Add the pumpkin and eggs and beat until incorporated.

Add the flour and water and stir to combine.

Divide batter evenly among 24 regular sized muffin tins (greased); bake at 350 degrees 25-30 minutes.

Cool muffins and top with salted caramel glaze.

For the Glaze:

Combine butter, brown sugar, half & half, and vanilla extract in a medium saucepan.

Heat over medium heat, stirring, until mixture comes to a full boil. Boil 1 minute, stirring constantly, then remove from heat. Let stand 2-3 minutes to cool slightly. Gradually add powdered sugar until mixture is thickened but still pourable.

Pour over muffins to glaze; top with sea salt to taste.

(*Recipe adapted from An Occasion to Gather's Pumpkin Bread recipe)