White chocolate, pumpkin spice, and Rice Krispies come together in these miniature candy bites – easy to make and perfect for fall!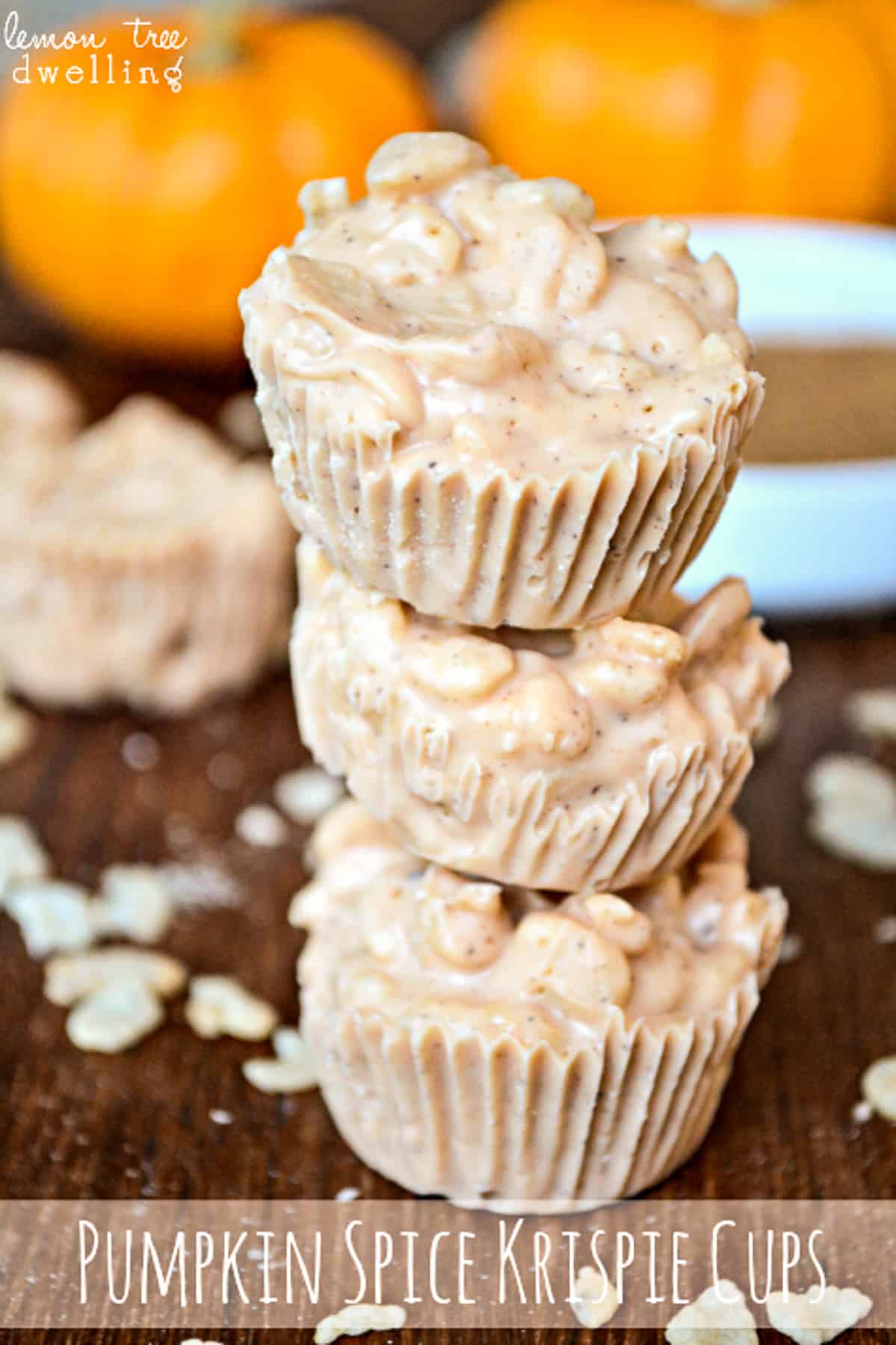 Well….I am headed out this morning to join Greta on her first field trip of the year! We are going to the Safety Building, which houses our city's police and fire departments…..and she could not be more excited!! As you may know if you've read my recent posts, Greta is struggling a bit with the transition to kindergarten. She misses being home with me, staying in her p.j.'s if she feels like it, and having slow, lazy days together. So, needless to say, when she found out I was joining her on her field trip she was ecstatic! And I'm excited, too….to meet her classmates, see her in her element, and spend some extra time with her! Although….I have to admit….when the form came home asking us to check which volunteer opportunities we'd be interested in, I thought about sending it back blank….!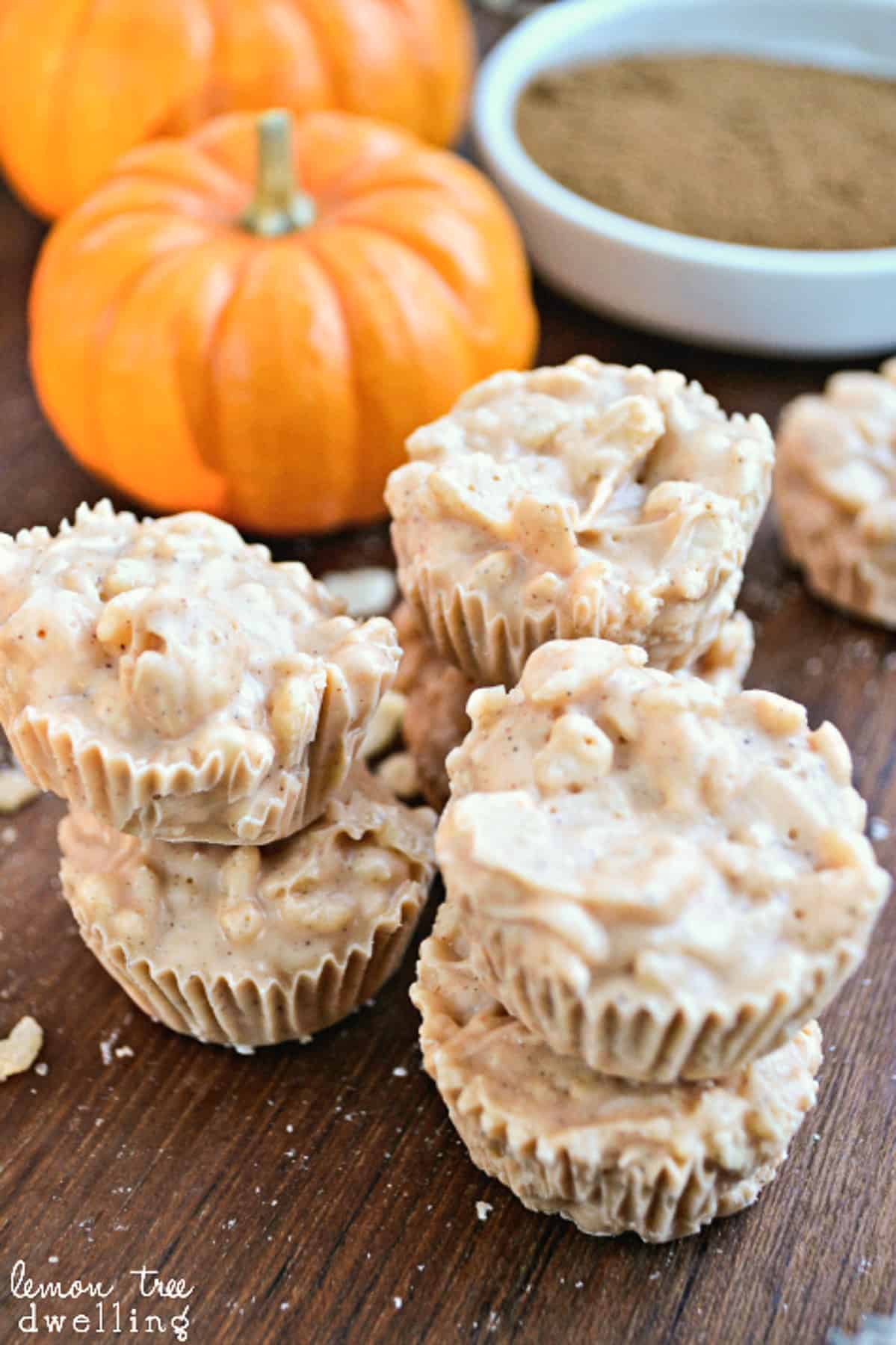 Maybe it's because I did SO MUCH when Ellia was in kindergarten….and I don't want to have that "in over my head" feeling of scrambling for babysitters like I did back then. Or maybe because I know how nice it is to just stay home and hear about the field trip after school. Or maybe because it's just hard sometimes to keep the bar where you set it with your first…..and I'm tired…..! Whatever the reason, it doesn't really matter. Because guilt set in almost instantly….and I definitely didn't leave the form blank.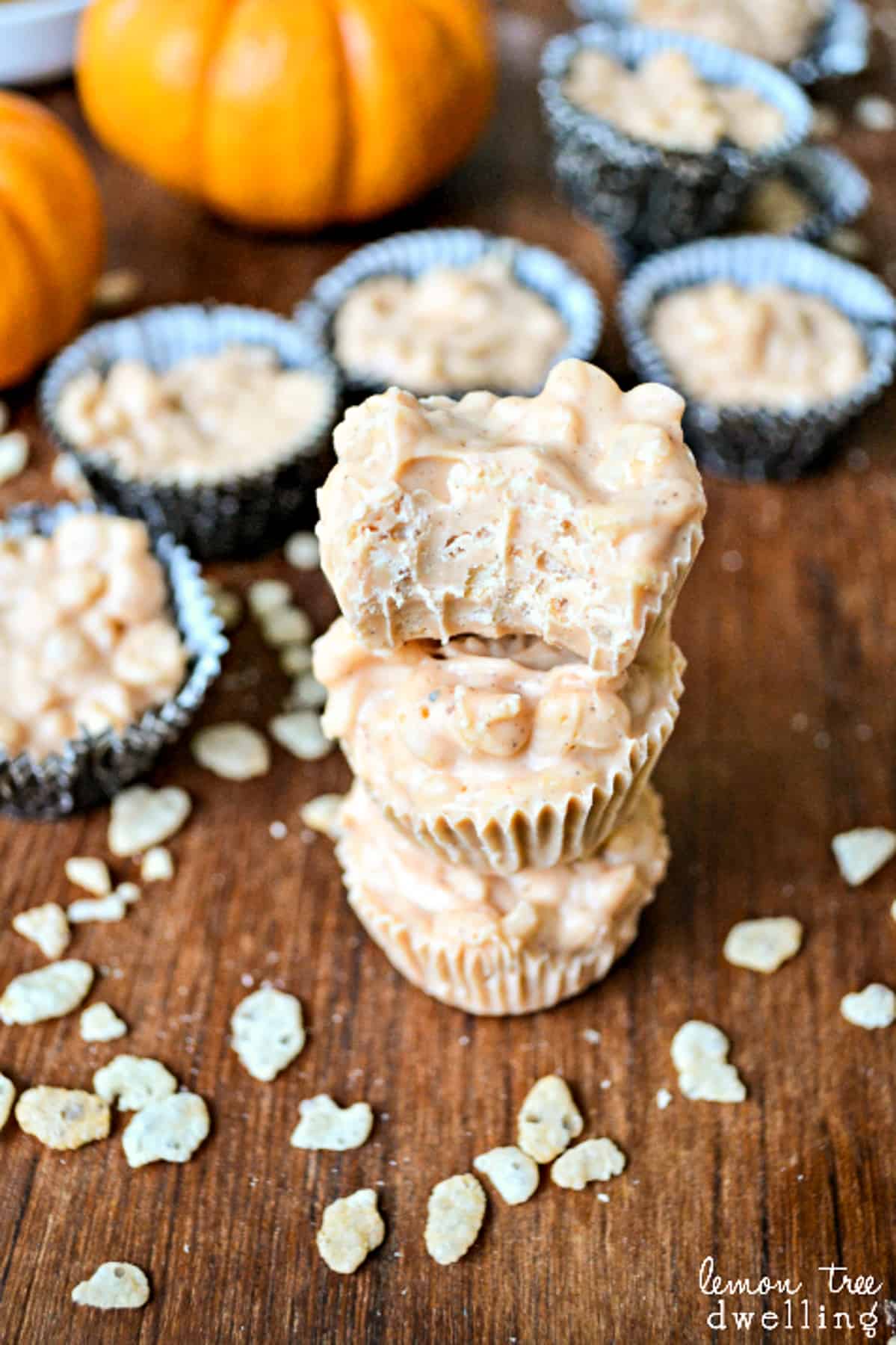 No…..in fact, I ended up putting a check mark next to most of the field trips and offering my party planning skills as needed. Because, laziness aside, I really do appreciate the chance to be involved at my kids' school. I like getting to know their teachers, learning their classmates' names, meeting their best friends, and being a part of their world….if only for a morning. Best of all, I LOVE the fact that I am making Greta's day by being there. I've been told it won't always be so easy…..so I'll take it while I can!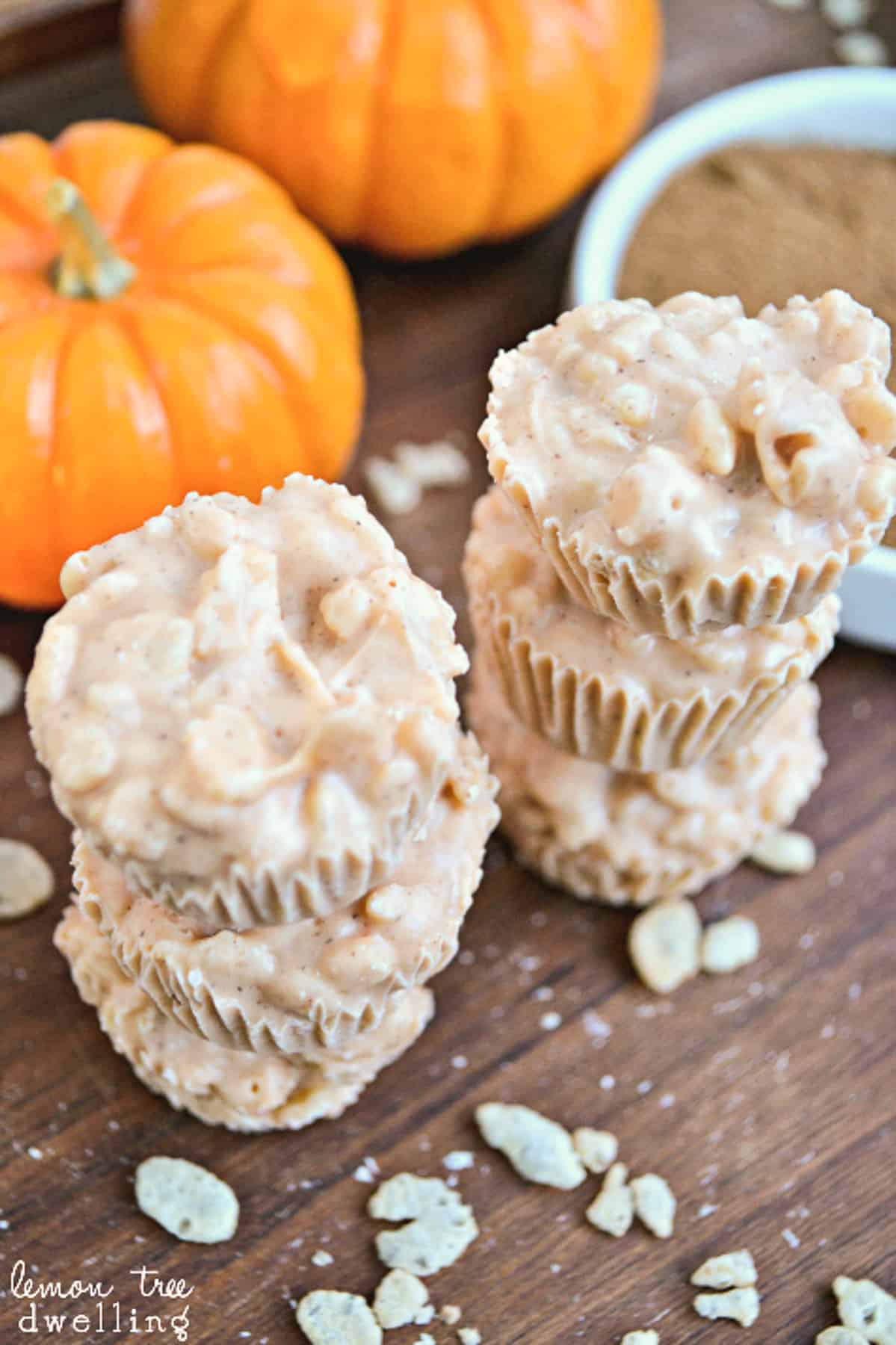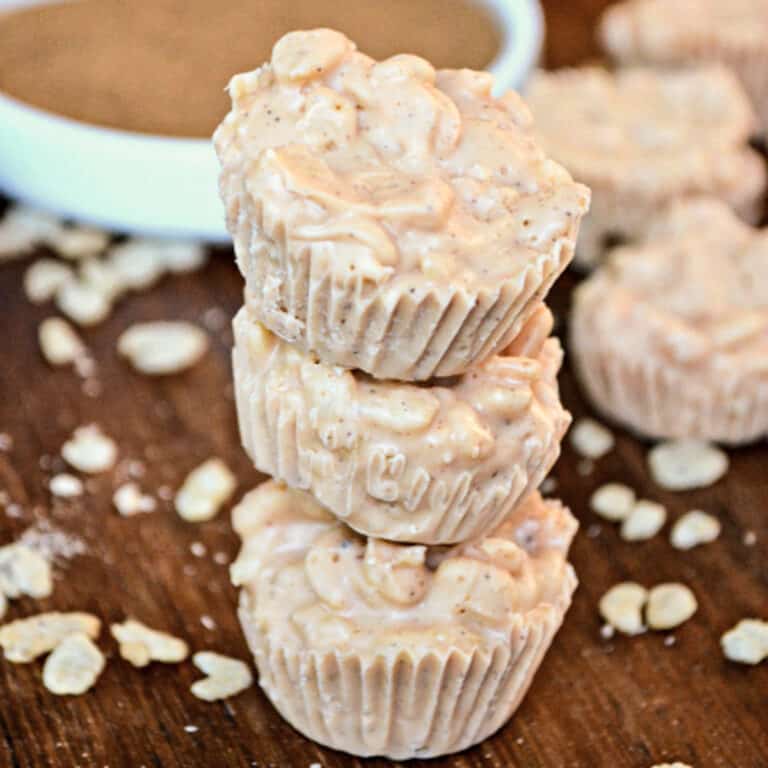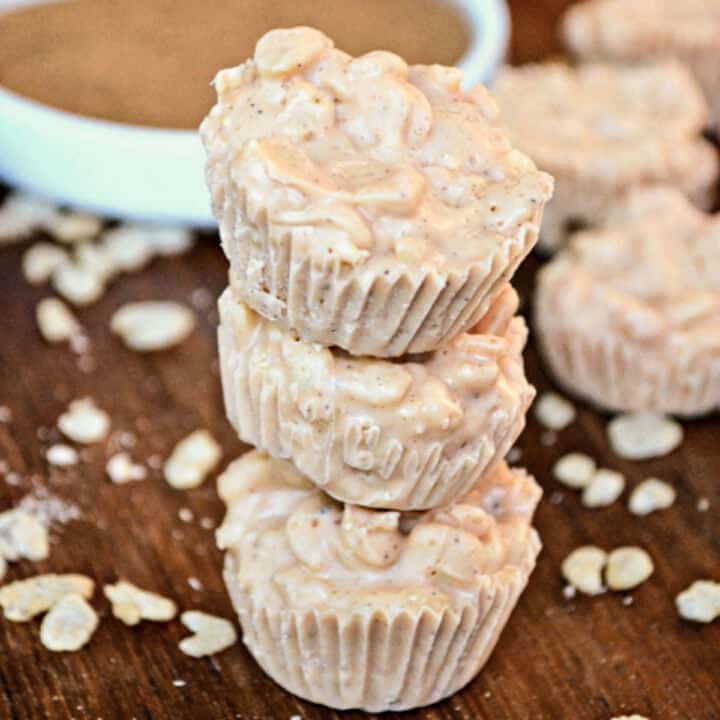 Pumpkin Spice Krispie Cups
Ingredients
8 ounces white chocolate
30 Pumpkin Spice Hershey's Kisses
1/2 teaspoon pumpkin pie spice
1 1/4 cups Rice Krispies cereal
Instructions
1. Melt white chocolate and Hershey's Kisses in a small saucepan over low heat, stirring constantly.
2. Stir in pumpkin pie spice until evenly incorporated.
3. Add Rice Krispies and stir to coat.
4. Spoon mixture into mini cupcake pans lined with paper liners.
5. Refrigerate until hardened. Store in refrigerator or at room temperature in an airtight container.
Nutrition Information:
Yield:

24
Serving Size:

1
Amount Per Serving:
Calories:

64
Total Fat:

3g
Saturated Fat:

2g
Trans Fat:

0g
Unsaturated Fat:

1g
Cholesterol:

2mg
Sodium:

18mg
Carbohydrates:

9g
Fiber:

1g
Sugar:

6g
Protein:

1g