This Plum Sangria is flavored with amaretto and packed with fresh plums, nectarines, and cherries. Deliciously sweet and easy on the eyes….hands down my favorite new sangria!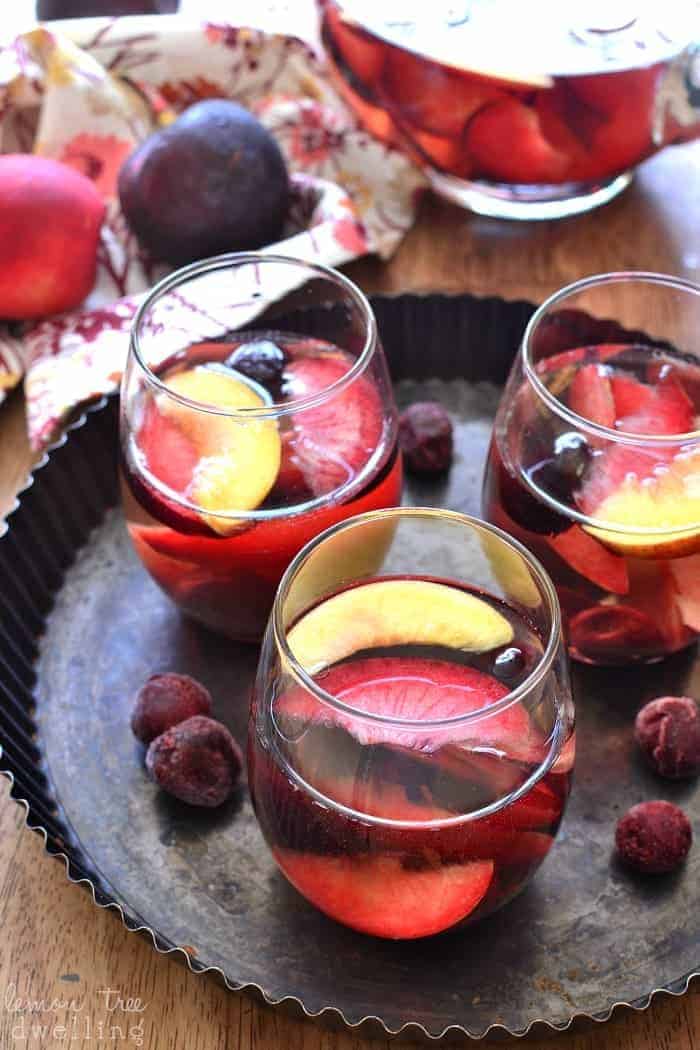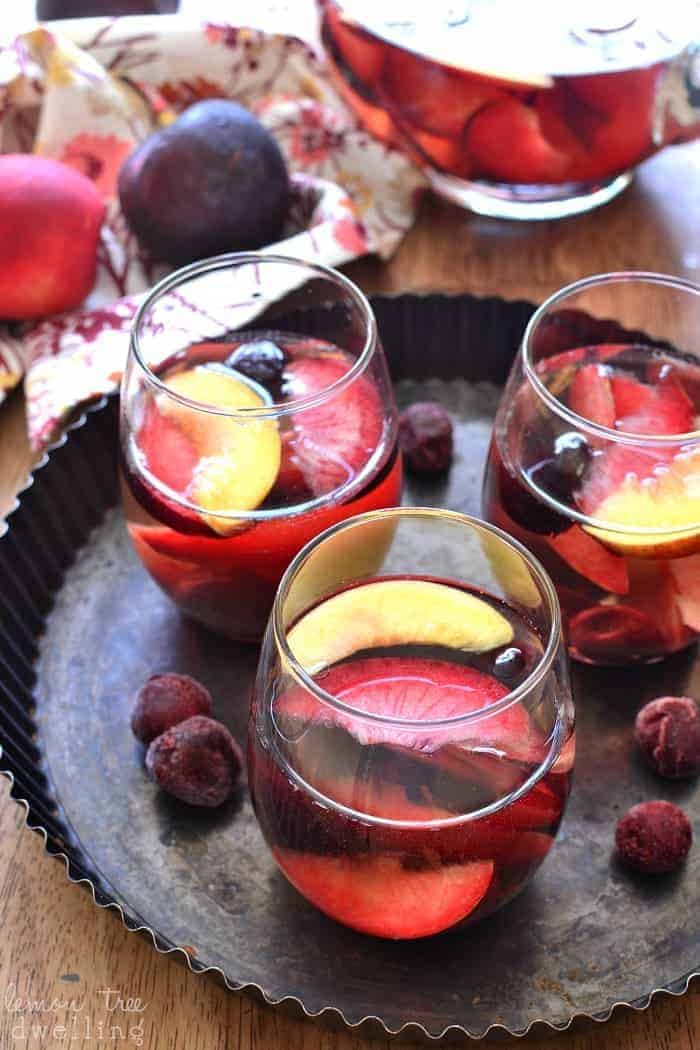 Jorden and I don't get out enough….that is for sure! Partly because of a lack of babysitters (can you believe we've never paid a "real" babysitter?) and partly because it can easily feel like more hassle than it's worth. And partly because, for the most part, we're content to just stay home. Or so we let ourselves believe….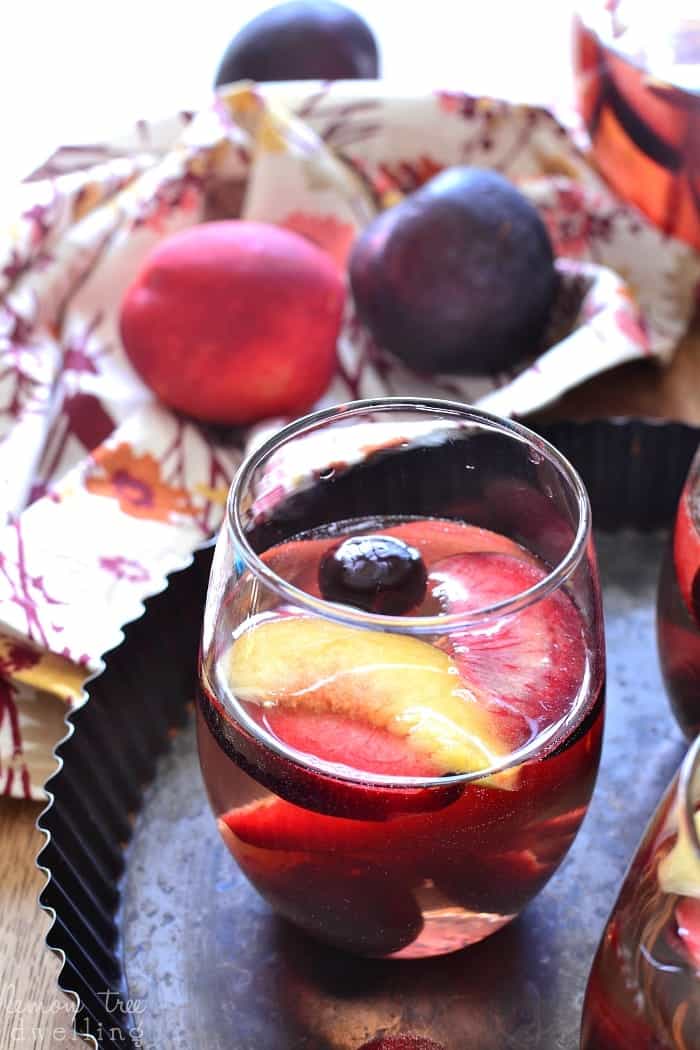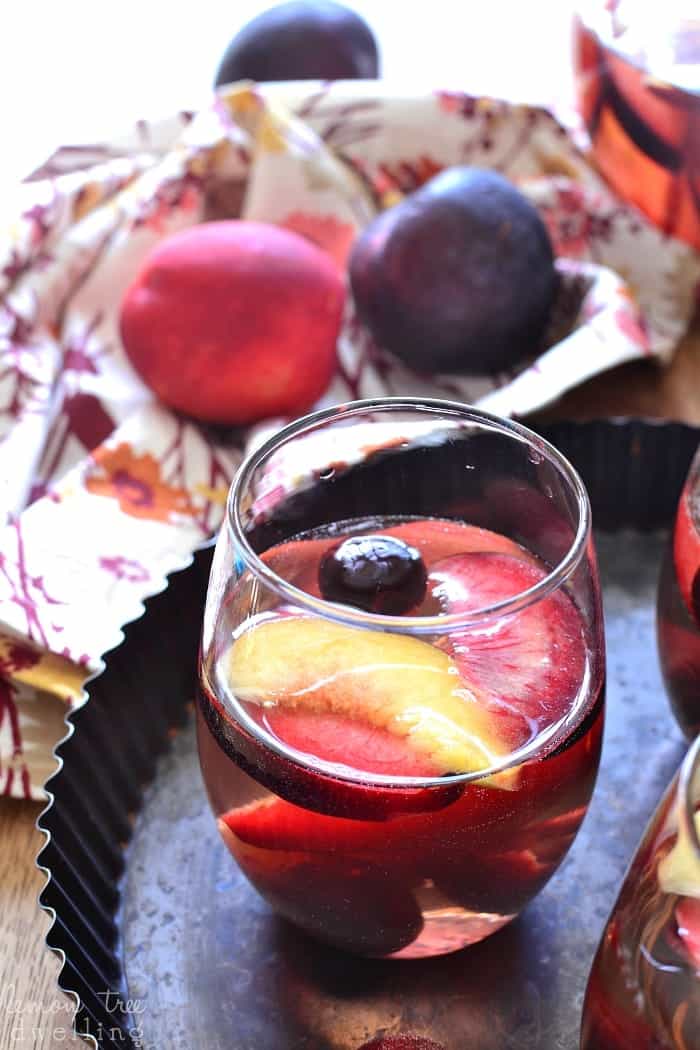 But tonight? That's all changing. Because tonight we're going OUT! My parents are coming to watch the kids and we're having a date night to celebrate Jorden's birthday. An appetizer & drink hop, if you must know…..and I couldn't be more excited about it!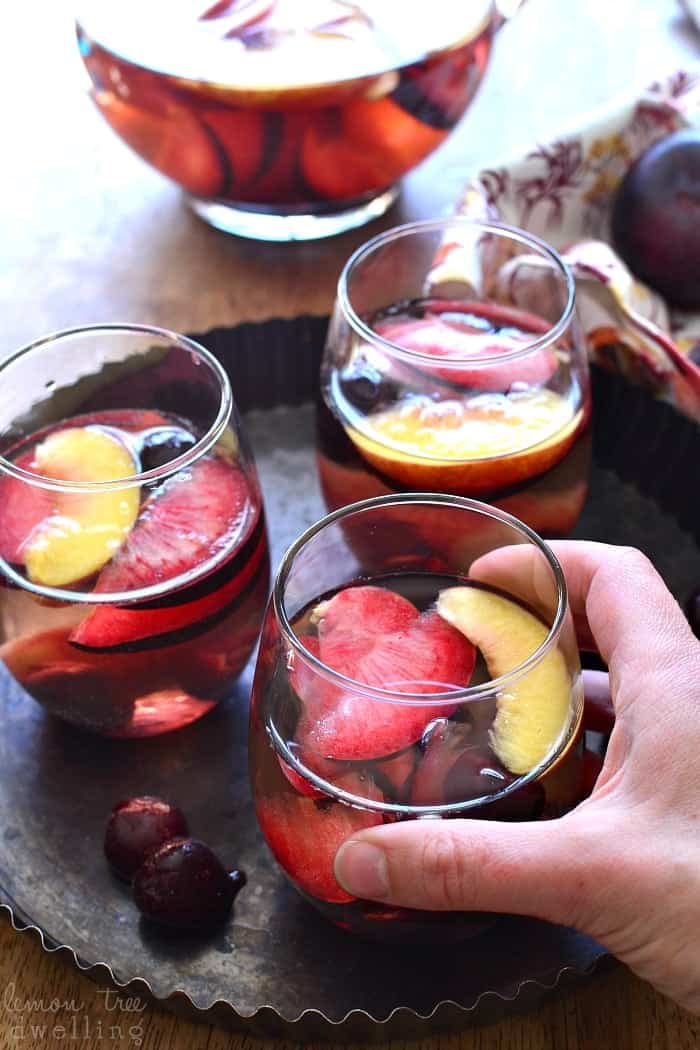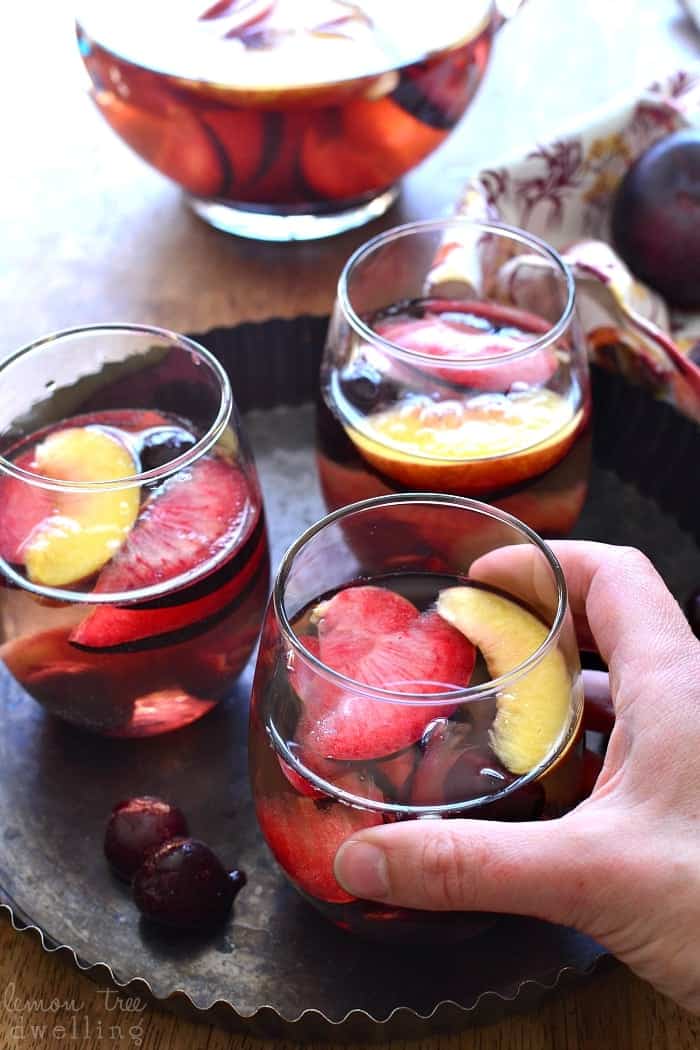 We toyed with the idea of going downtown, but landed on a much closer walkable village. Our plan is to hop from one place to the next and order a fun drink and appetizer at each. It's been SO long since our last date night, so I can't wait to "catch up" and reconnect!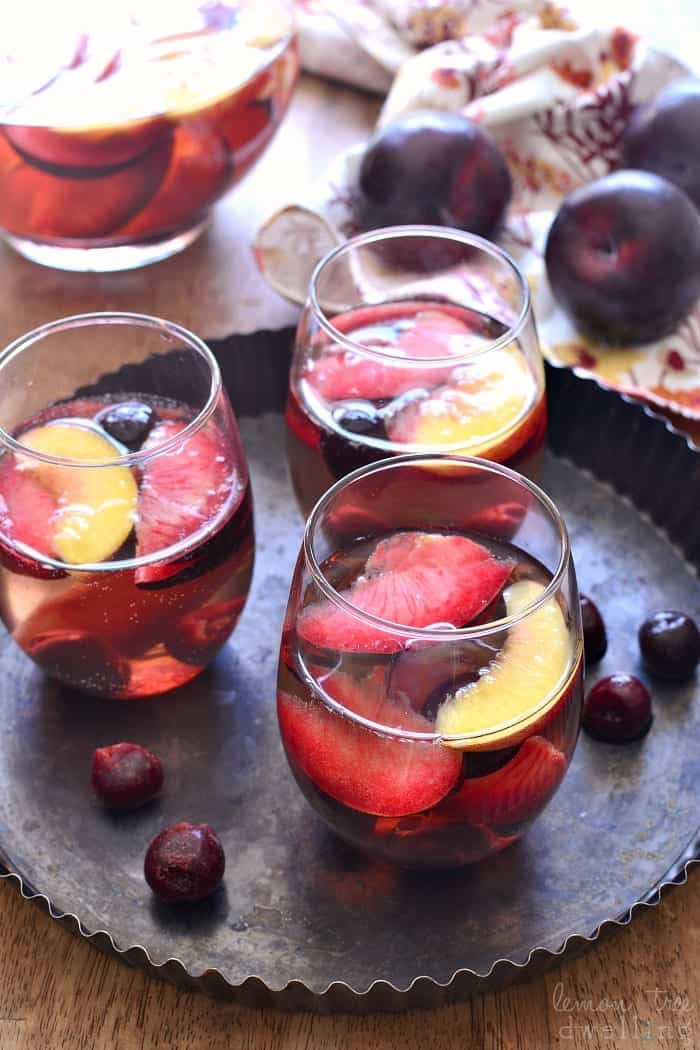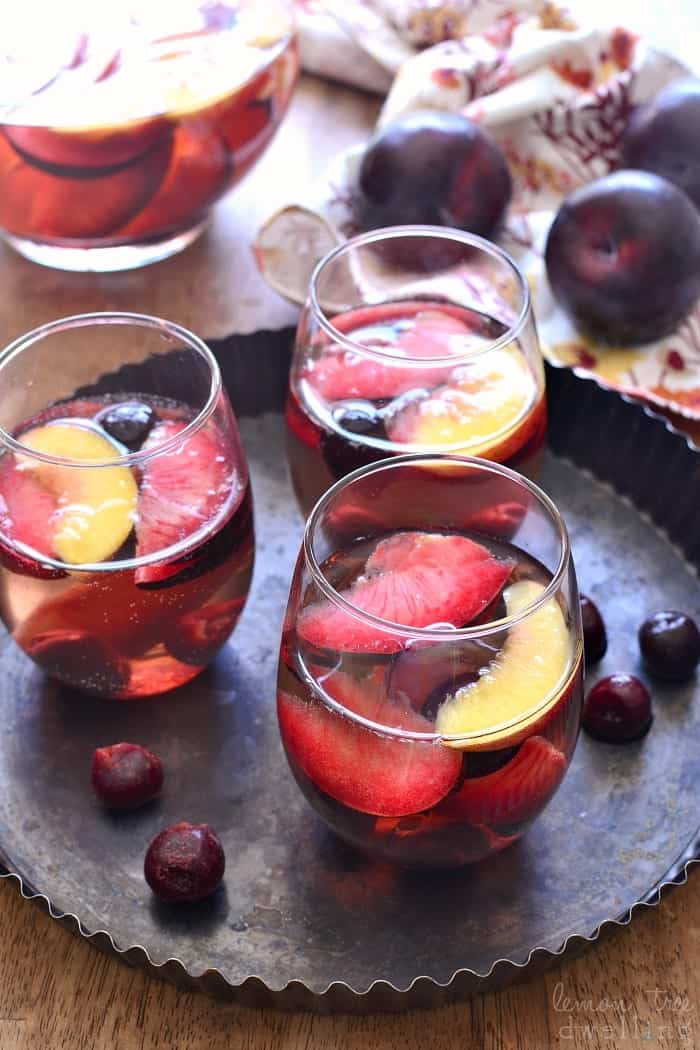 The ONLY downside? I have a giant pitcher of this delicious sangria sitting in the fridge. And since we won't be home tomorrow, we'll have to wait another whole day to drink it! It helps that we have a long weekend….I'm sure it will get put to good use….and a date night is definitely more important than sangria. (Right?)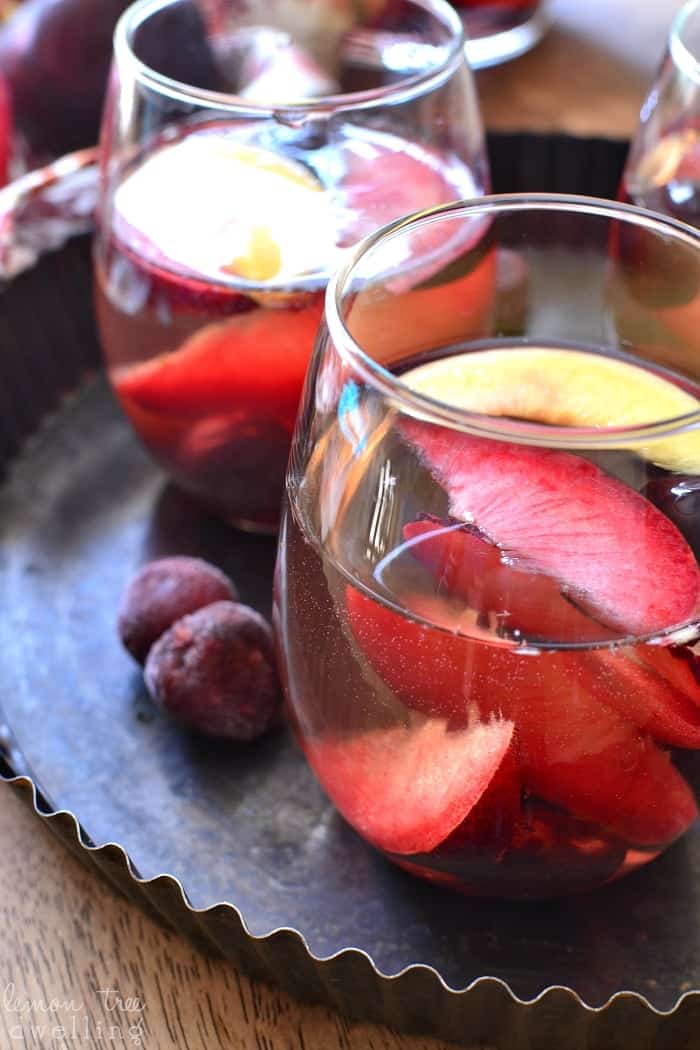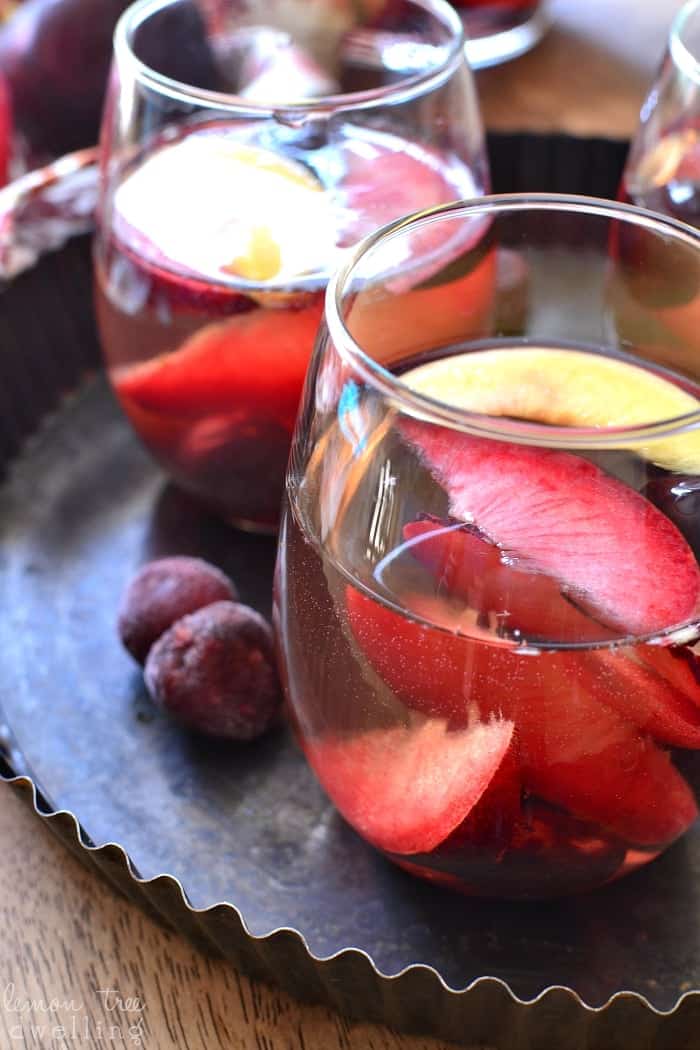 Haha – just kidding. But let's talk for a minute about this sangria. White wine, amaretto, white soda…..and all the stone fruit you can handle. There's something about the flavor combination that's a little bit magical…..and it only gets better with time. Kinda like date night! Happy Friday, friends…..enjoy the long weekend!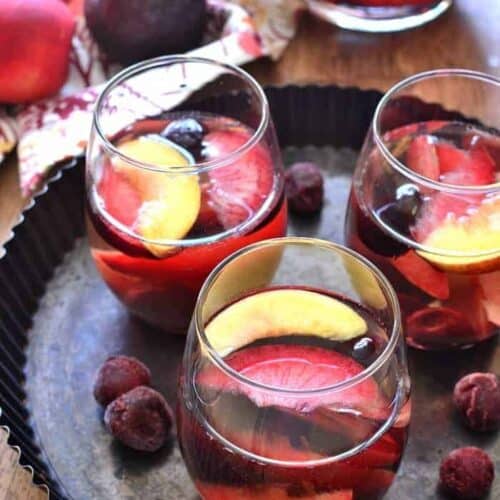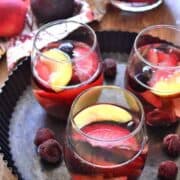 Plum Sangria
Ingredients
1

bottle Sauvignon Blanc

1/2

c.

amaretto

1/2

can white soda

I used Sierra Mist

1

plum

thinly sliced

1/2

nectarine

thinly sliced

1/2

c.

frozen sweet cherries
Instructions
Combine all ingredients in a medium pitcher and refrigerate until ready to serve.